8 Jodhpuri Suit Latest Design Options For Men To Look Their Best This Wedding Season!
Who said elegance is meant for only women? Even men can look elegant, classy and royal in a Jodhpuri suit in the classic white and black colours. Have a look at some of the Jodhpuri suit latest deign options!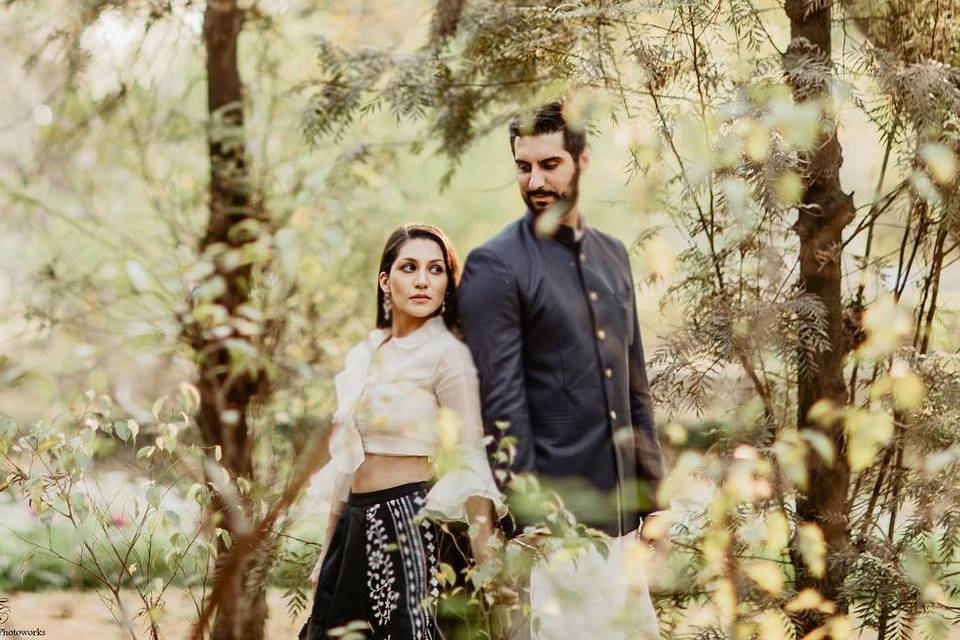 Men usually do not have too many options to experiment with when it comes to their garments. However, it is important that you do not stay monotonous with the outfits you choose. A Jodhpuri suit is one of the best attires that not only provide you with a unique look but also allows you to look great. If you were thinking of attire for an Indian wedding, then Jodhpuri suits for men are always a great option. It looks simple and yet royal, especially in colours like black and white.
If we talk about Jodhpuri suit latest design, the attire has seen quite a few changes in the recent years. Floral patterns are the new thing in the fashion industry and this trend has gone into most attires, irrespective of the gender. The same has happened with the Jodhpuri suit latest design, with many designers including such designs in men's outfits. Furthermore, the use of silver and golden embroideries are making a comeback to give the perfect royal look. Apart from these designs, the basic white and black designs are something that never go out of fashion. Moreover, they are the perfect choices if you have doubts over what to wear!
1. The simple plain white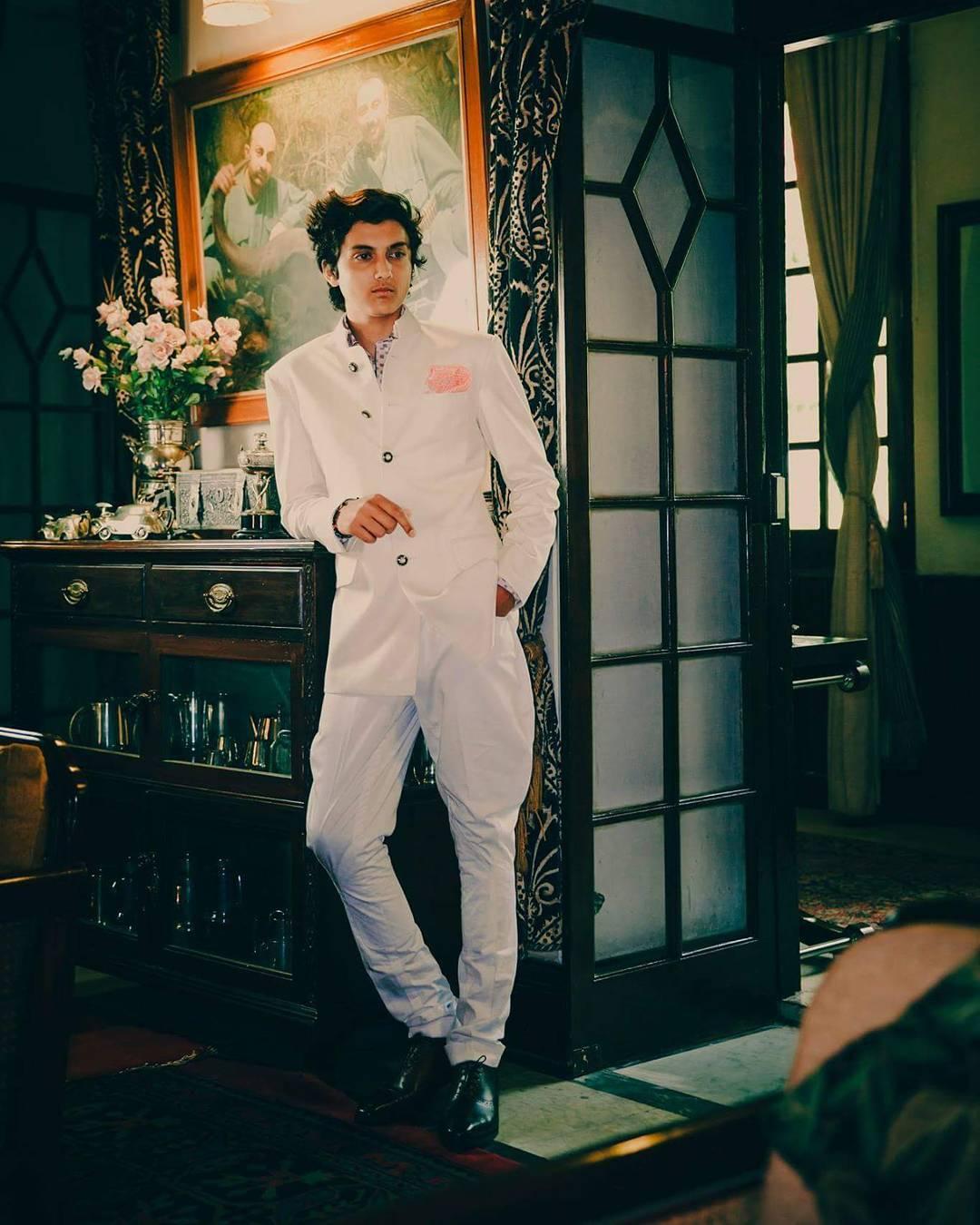 Image Courtesy: Raghavendra Rathore
This design of a simple plain white design is perfect for those who are a bit confused about what to wear. The all-white attire can be paired with a printed white shirt that can be seen only if you unbutton the top button. It gives you the perfect mix of the dapper and classic look. Keep a simple light coloured pocket square to complete the look of this Jodhpuri suit latest design.
2. Black suit with Jodhpuri pants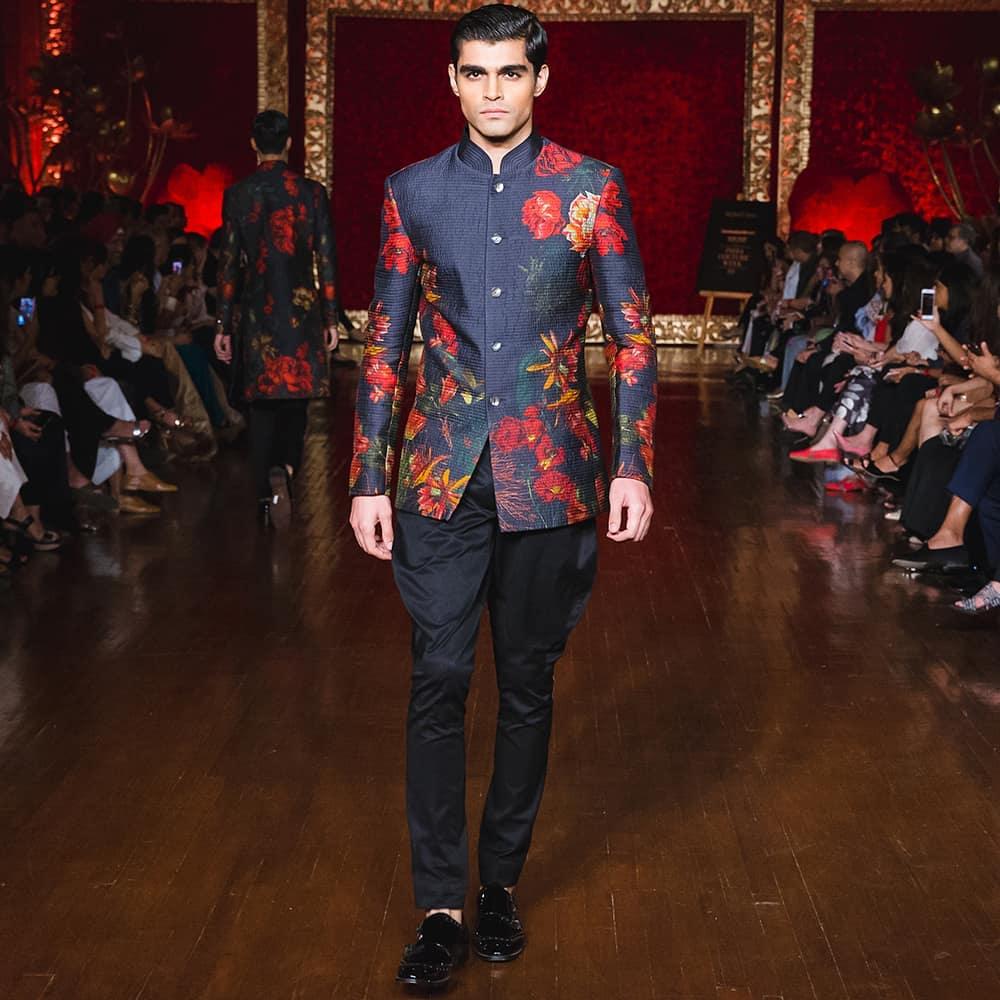 This black suit with the classical Jodhpuri pants is a great Jodhpuri suit latest design option that will make you look like a model. You can see the use of floral designs that are quite bold but not loud, making it ideal for different parties and get-togethers. The black colour gives you the formal look but the patterns give you a casual look as well. All in all, a perfect Jodhpuri dress ensemble.
3. Black velvet suit with rose prints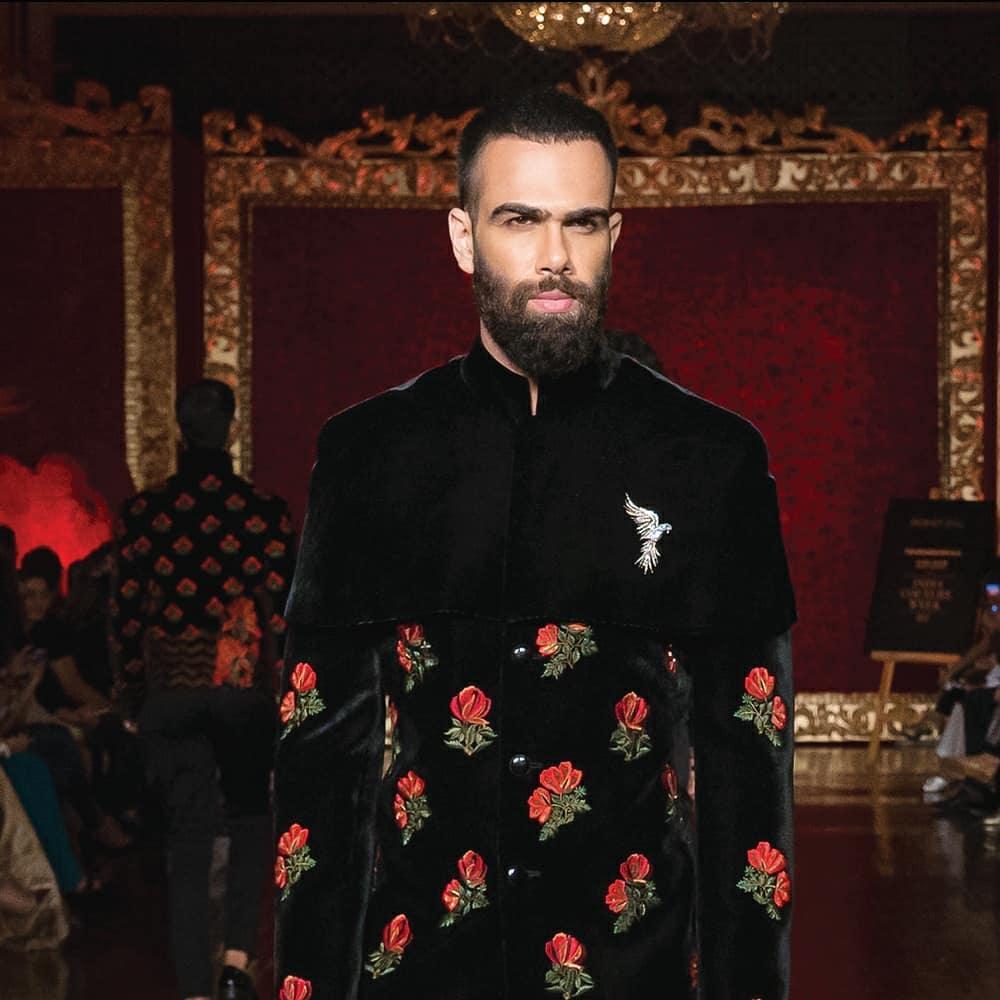 A Jodhpuri suit, black colour and velvet cloth. You get all these in this Jodhpuri suit latest design. The suit has a rich velvet texture to it and thus is great to wear at night, preferably in the winters. This design too has a floral design to it with roses and leaves printed from the chest down. You can pair this suit with either black or red maroon pants to complete the look. Add a cool brooch to further accentuate the look.
4. Simple floral designs on white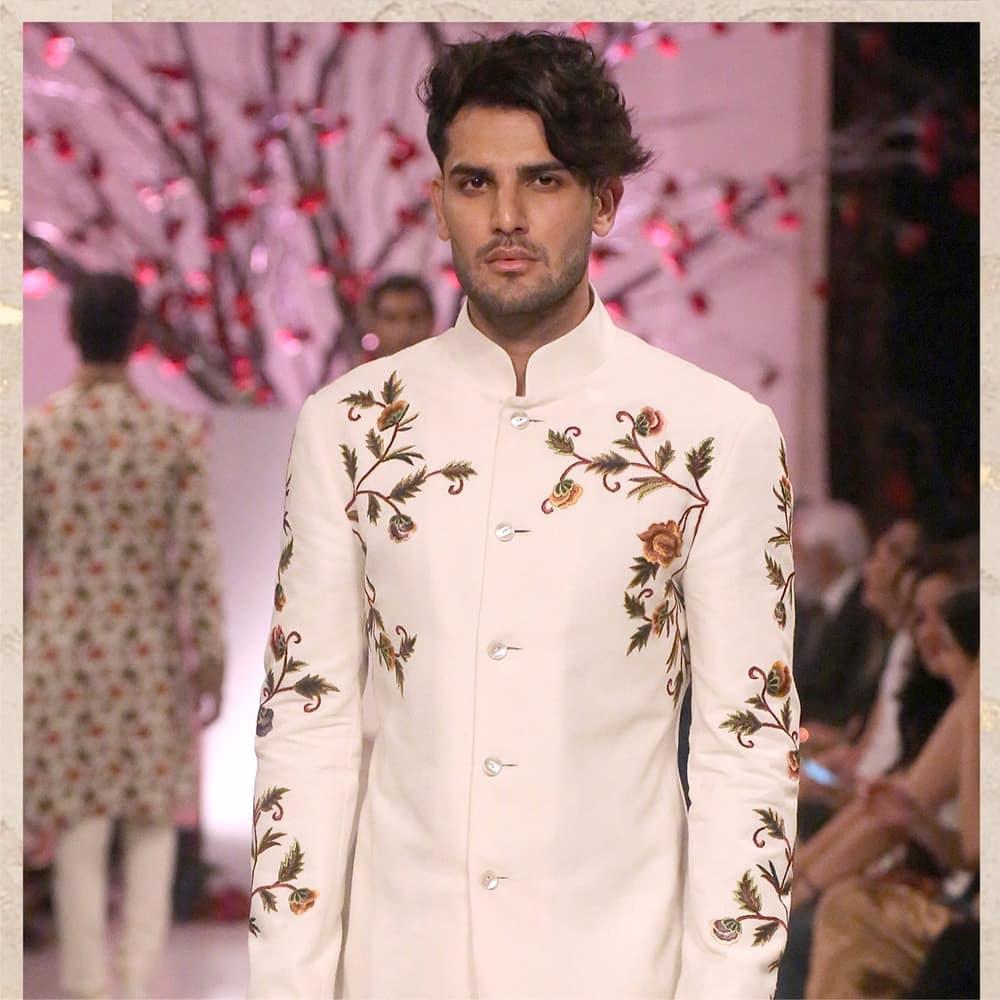 Some may think that floral designs on white do not look great for men but with the right shades of colours, it does look good, just like this one. With such beautiful and simple designs, you can look absolutely great in a morning event, making it a great Jodhpuri suit latest design for you to choose.
5. A long Jodhpuri suit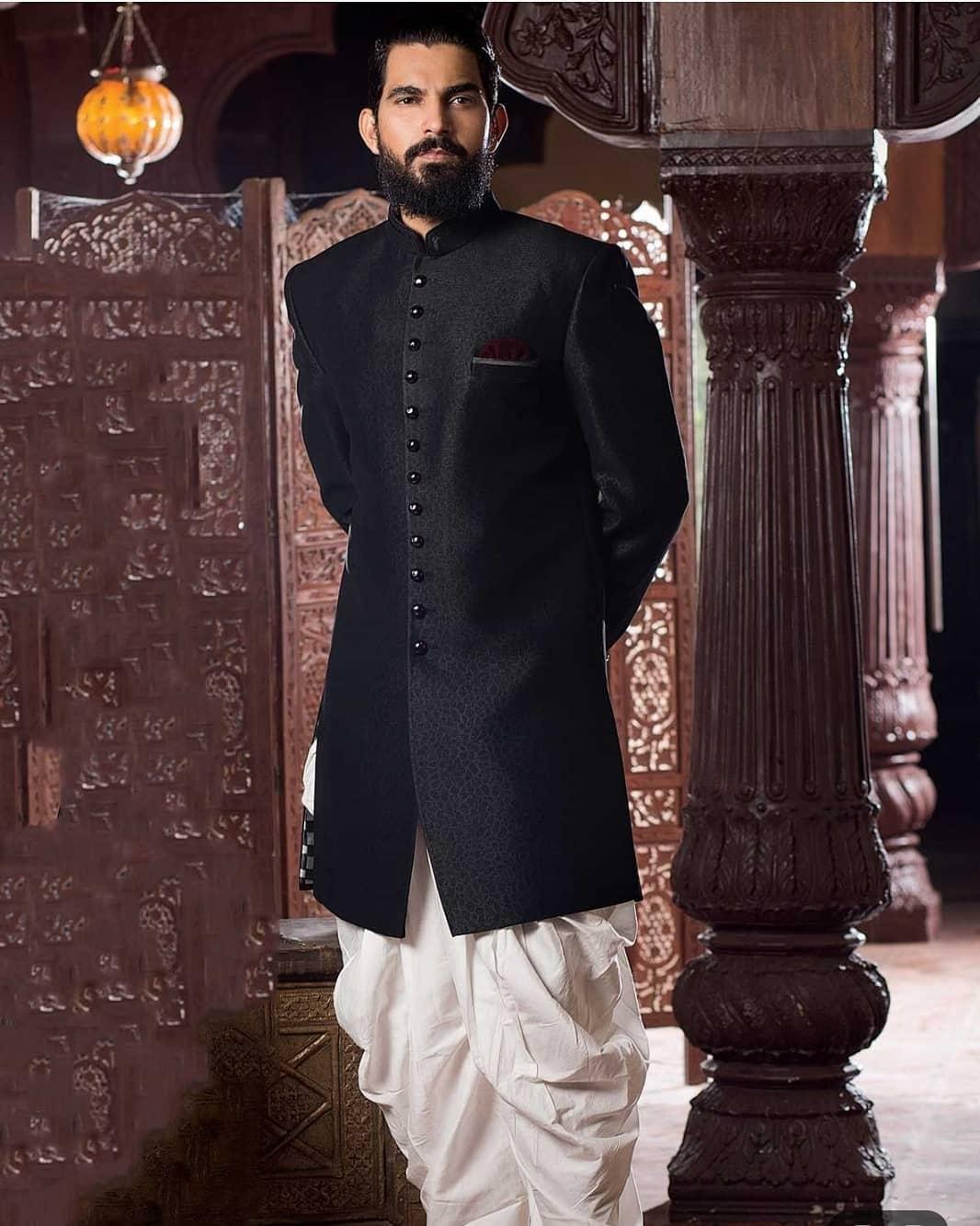 Image Courtesy: Jodhpuri Suit on Instagram
This long Jodhpuri suit is another number that would look great on you if you are thinking of wearing it for a wedding function. This gives you a traditional look along with the classic vibe that an all-black design gives you. Pair it with the classic Jodhpuri coat pants to complete the look.
6. A diagonal cut at the bottom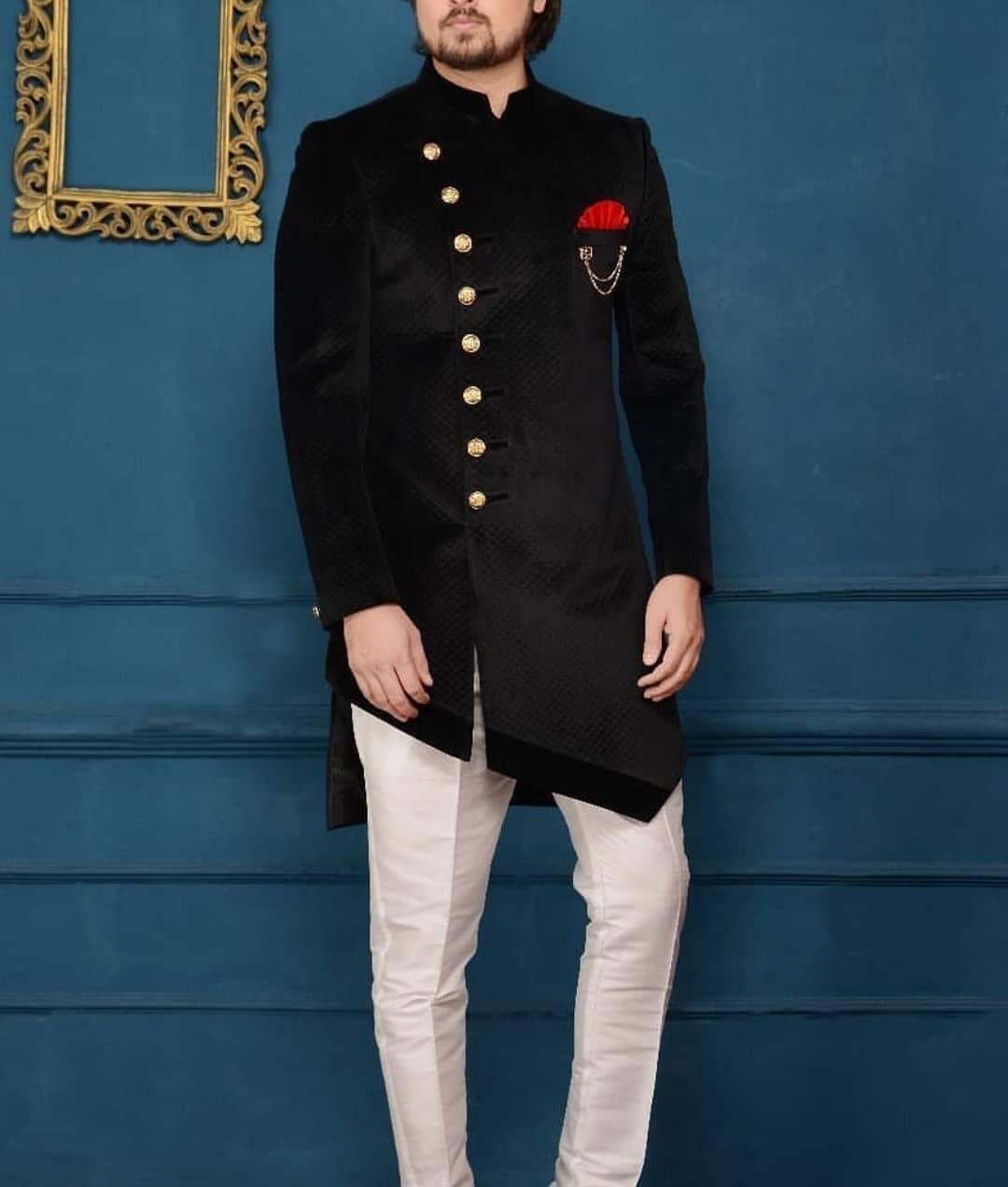 Image Courtesy: Jodhpuri Suit on Instagram
If you want an urban and cool vibe in the attire you are wearing then a diagonal cut in the front of the suit is the best way to go. This Jodhpuri suit latest design has golden buttons and a textured velvet finish too, adding the royal feel to it.
7. Classic silver embroidery on a white suit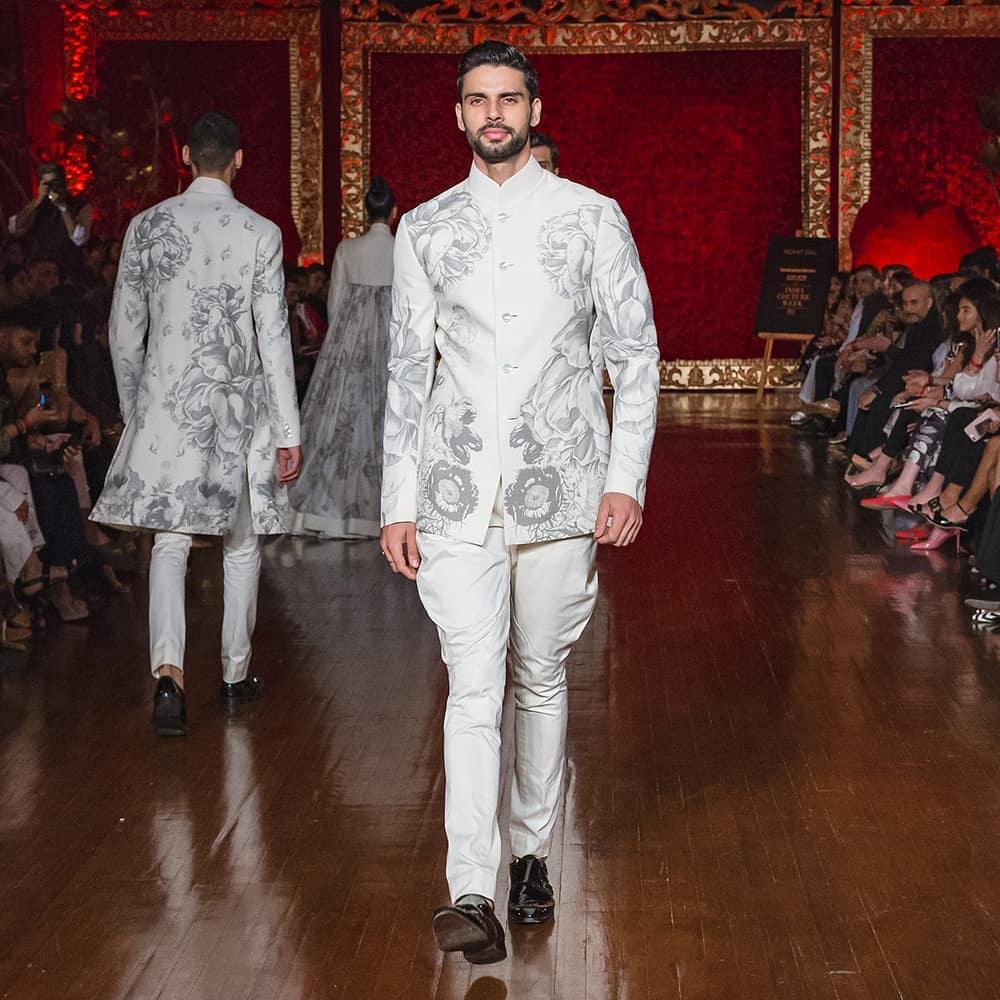 When you mix the classic colours of white and silver then you get an extremely elegant look. The subtle use of light grey on the white suit allows you to wear it to the formal parties as well as fun wedding functions. Pair it with white Jodhpuri pants and not black ones.
8. Two different colours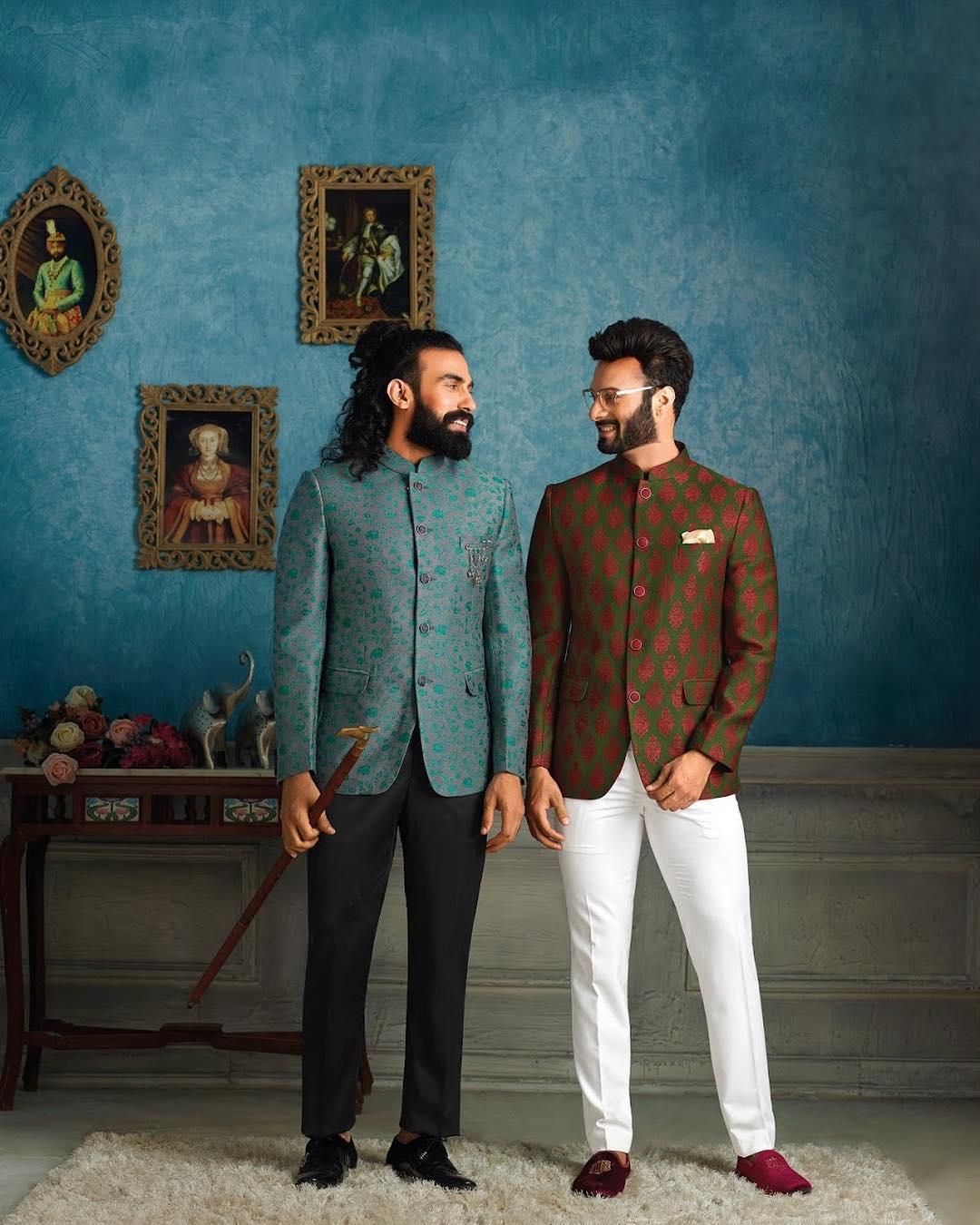 Image Courtesy: Mark & Peanni
These two are quite different from the suits we have discussed above, as you can clearly see the difference in the colours. The henna colour with red prints on it looks modern and elegant at the same time. The white pants just elevate the look to the next level. In the other outfit, the pale blue colour with continuous embroideries gives it the right amount of royal touch.
With a good idea about the Jodhpuri suit latest design at your disposal, you can now think of some great design ideas to wear at any formal occasion.
Make sure you look fantastic at every event you attend! Visit a men's salon near you to look your best!