8 Indian Wedding Video Ideas To Inspire Your Own Forever Memories
Haven't you always wanted your wedding video to look like a blockbuster? You're in luck as we have some great ideas on how to make a stunning Indian wedding video. Read on to know more on wedding videography tricks and inspirations.
Your wedding video is a storehouse of your fondest memories and priceless moments with your favourite people around. Wouldn't you just love to add some extra dose of drama, fun and emotion to your own wedding film? Today wedding photographers, choreographers and wedding videographers are going that extra mile to achieve remarkable results with an Indian wedding video.
So wait no more! Watch some wedding videos with diverse essence in each one of them. Try using different flavours and styles for different wedding ceremonies for a wholesome package.
Themes for Indian Wedding Video
We've compiled 8 different themes for you to choose from for your own wedding video:
1. Slice of Life
Take clips from real wedding events, or go for a candid pre-wedding video shoot to make your Indian wedding video look alive and real. Take a look at the video directed by Weva photography where they've assembled some beautiful moments from the wedding:
Or you can ask for a wedding trailer like Clicks my Dreams did with this couple to give it a look of a documentary film:
What's needed for a 'Slice of Life' Indian wedding video -
- Documentary-style coverage of the event
- A depiction of real life, as it is, without added details like costumes, scripted, planned and shot only for the video.
2. Quirky videos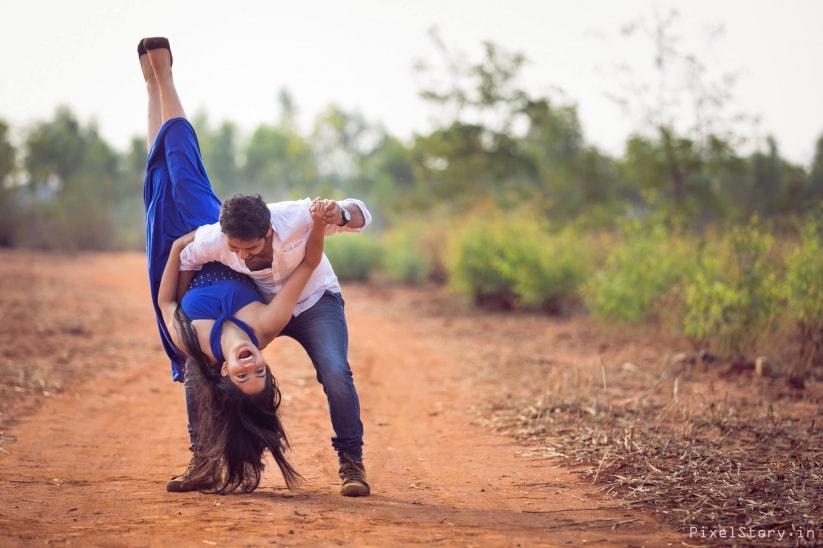 Get everybody involved in your video. An Indian wedding video is all the more fun when the aunts shake it like Shakira and your naughty sisters flirt with your fiancé with her moves! Consult your wedding choreographer for the right props and costumes.
Go for a lip-dub song including everyone in your family to quirk it up. Just like this family did in the video created by Beats & Fusion Studio:
Here's the quirky Indian wedding video checklist
- A high-value concept that turns the mundane into a spectacle
- Shots, situations taken in a different, stylised way
3. Romantic Indian wedding video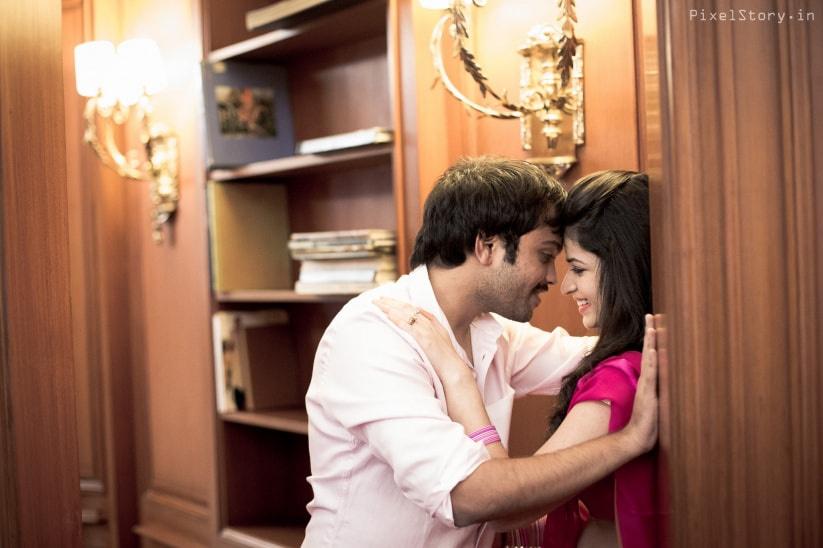 So was it love at first sight? Did your hearts beat at the same pace the moment you laid eyes on each other? Let your Indian wedding video tell your story just the way it is. Take inspiration from this beautiful wedding trailer created by Clicks my Dreams if you want your wedding video to be truly romantic:
The romantic video checklist
- Highlight your love stor,y, make it the narrative
- Bunch, splice and edit concepts to come up with a love story round-up, with a distinct intro and end.
4. Emotional videos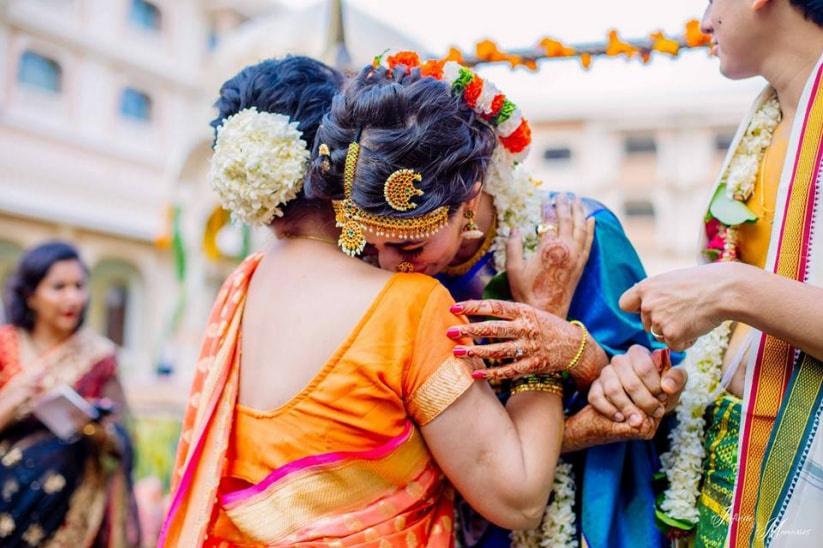 When there is a wedding, there is an ocean of sentiments. And what's an Indian wedding video without an emotional vibe, after all? Watch this touching video by Alluring Frames who managed to capture some very vivid emotions aesthetically:
Here's the Indian wedding video checklist for an emotional video
- Clear highlight to one emotion (either nostalgia, hope or even happiness for your lives ahead)
- Multiple clips spliced together to create a wedding video.
5. Comic and Chic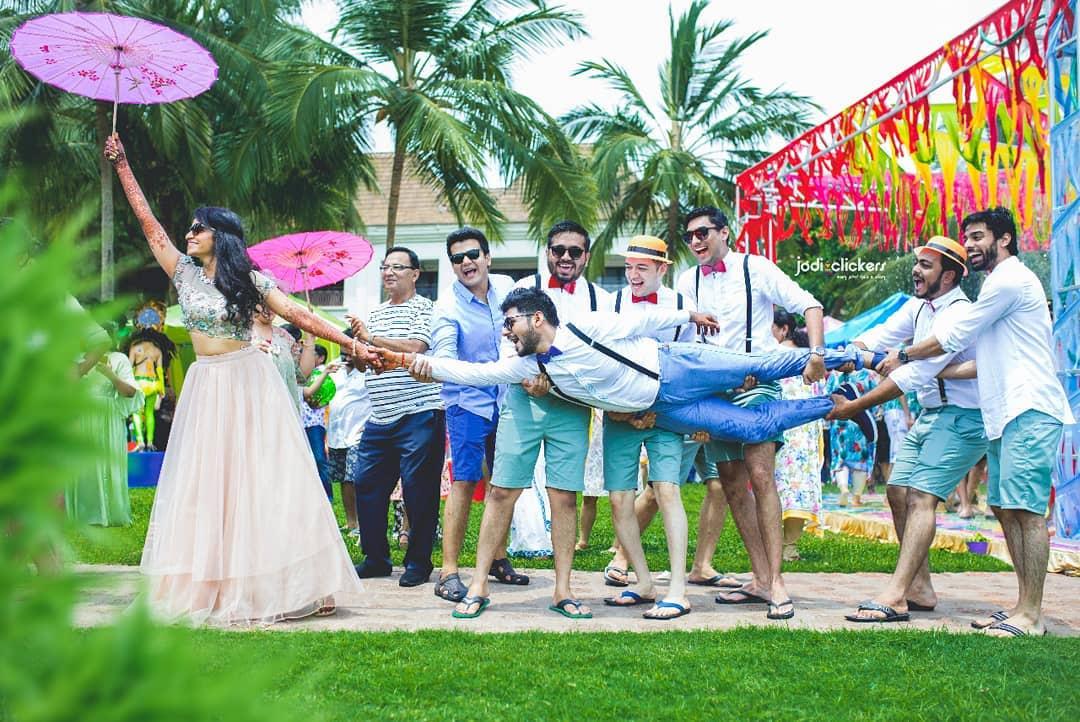 Shoot up the swag with some laughter because the comic style is the new chic! Make funny faces, exaggerate your expressions and dance like no one's watching. These are the secret ingredients for a successful Indian wedding video. Rehearse well, memorise the song and simply let go!
Take cues from this crazy family rocking their wedding lip-dub video, created by Ozen Studios:
The funny Indian wedding video checklist
- A humorous take on getting married (check the Single Rehne De video from CoolBluez Photography)
- Willing actors to add to the narrative
- Scripted put together of the exercise
6. Nostalgic videos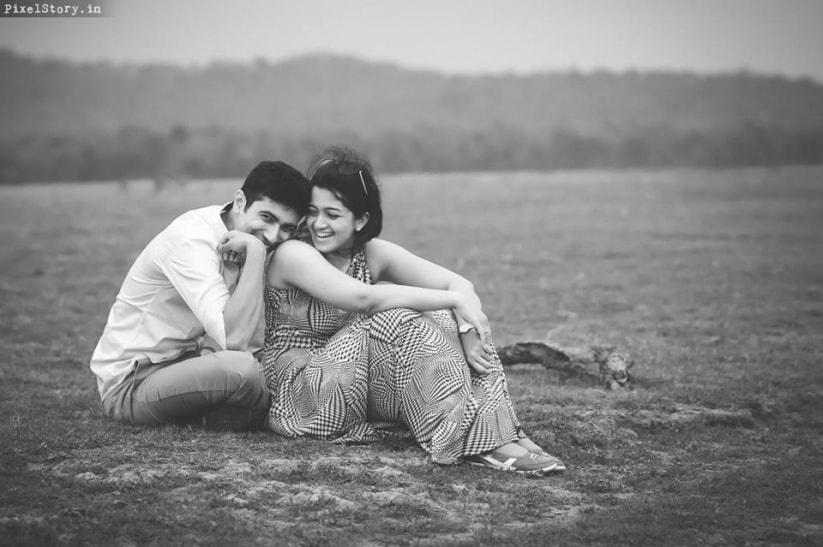 Do you start blushing when you recall those first meeting with your beloved? Remembering that very first kiss or the first time you held hands always brings out some sweet memories. So why not tell the world your story with a dash of nostalgia? Weddingnama has created one such Indian wedding video that simply makes you gush:
Once again, here's how you make a nostalgic Indian wedding video
- A scripted take of either the 'How we met', 'How the wedding happened' or 'Our love story' narratives
- Flashbacks with monologues
- Couple together shots
7. Fairytale videos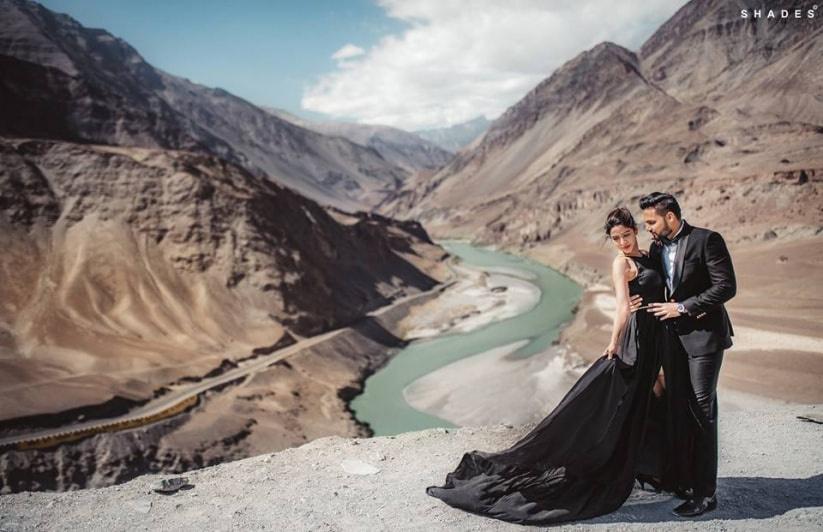 Girl meets boy, look at each other and find soul-mates the very instant. Is that exactly your own love story? Some couples are lucky to actually live that fairytale. So why not make your wedding video with that very same essence?
To get more ideas, watch this inspiring Indian wedding video made by Focuz Studios:
Once again, here's what you need for a fairytale Indian wedding video:
- An over-the-top stylisation of your love story, possibly as a song video
- Expressive boy-meets-girls shots
8. Good Fun Times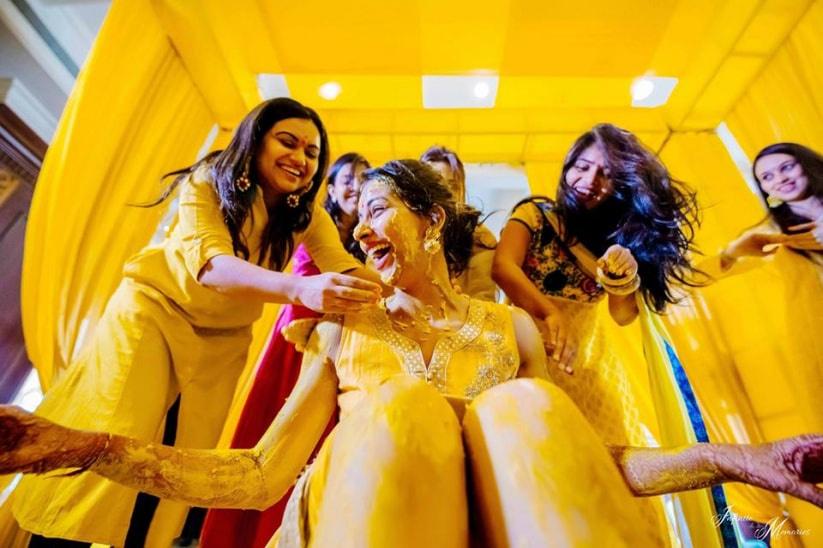 Finally, an Indian wedding video is all about having a gala time with all your loved ones on the most special day of your life. So, just let your hair down, groove to the music, love and laugh a lot. Your wedding video will naturally be super rocking! Use fun props, wear funny accessories, act a little and steal those Bollywood Thumkas.
Trust us you will keep watching your wedding video repeatedly all your life!
Watch this awesome wedding film created by SDAVK Studios for some fresh inspiration:
Or this super cute wedding lip-dub by SDAVK Studios again:
If you think that making an Indian wedding video is going to cost you a fortune, that's not necessarily true. All it needs is the creative skills and vision of the cinematographer for an outstanding wedding video. So do your research well. Browse the internet and look for more videos of the vendors you pick. Coordinate with your wedding choreographer and wedding decorator before you start shooting for the video.
Technical trends - Add These For A Stellar Indian Wedding Video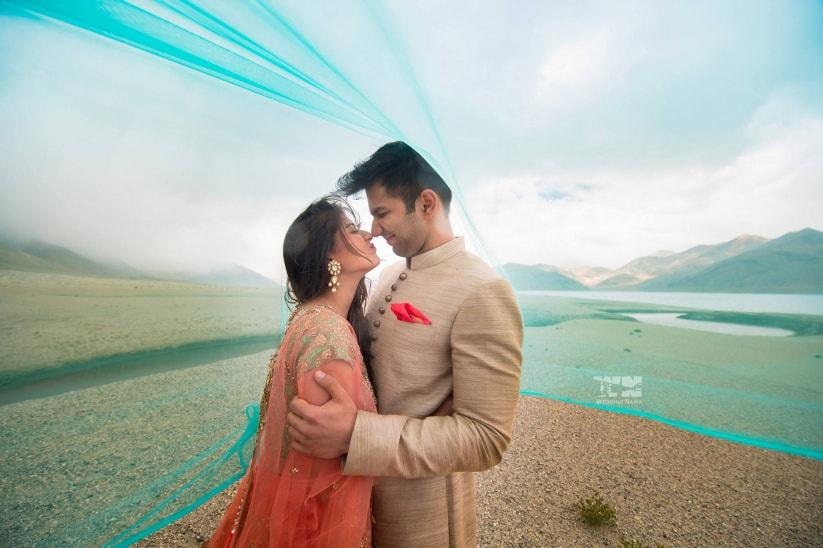 Piqued enough to try these distinct Indian wedding video styles to capture your forever story? Good! Then, go ahead and talk to your wedding photographer about what's doable and would work with you as a wedded couple. Then, take the conversation a step forward by exploring all new technical details that can really enhance your narrative to the next level.
These new Indian wedding video techniques include -
A. Drone footage videos
Gaining footage from all angles of your wedding venue truly means a 360-degree experience these days, with the addition of remote-controlled drones. These get top-level and hard-to-achieve shots from remote locations (think a close-up from an obscure ledge, a top-level panoramic shot to cover the vastness of your venue etc.)
B. A Highlights reel
Not everyone has the time, patience or energy to sit through a complete wedding film. Even if you've had the most stellar experience, it's better to drop a tease of it among your friends, family and on your social platforms to raise everyone's curiosity about it. Enter a highlights reel, that covers the best moments from your entire experience.
C. Boomerang video
Boomerang videos are the new-It experience among Insta-worthy social posts from a wedding, with a couple going as far as shooting (and releasing a complete wedding video using the software). Experiment with the style and gain some amusing highlights that would call attention to the larger Indian wedding video.
D. Add a time-lapse video
A time-lapse is another new technique which covers the entire experience, documentary-style from possibly 1 or 2 stationary angles. Such videos also add to the curio value of your wedding experience and barely make a dent as far as your wedding videography costs are concerned.
It's also important to discuss the music before finalising the songs. Have transparent conversations with all your wedding vendors because making a successful wedding film is teamwork.
Are you dreaming about your own wedding video already? Pick from our list of wedding videographers for stunning results.