Indian Wedding Shoes to Make You Look Like a True Fashionista!
Do you want to know what the trendiest Indian wedding shoes are in 2019? If yes, click here to know the top 10 bridal shoes trending for the right look!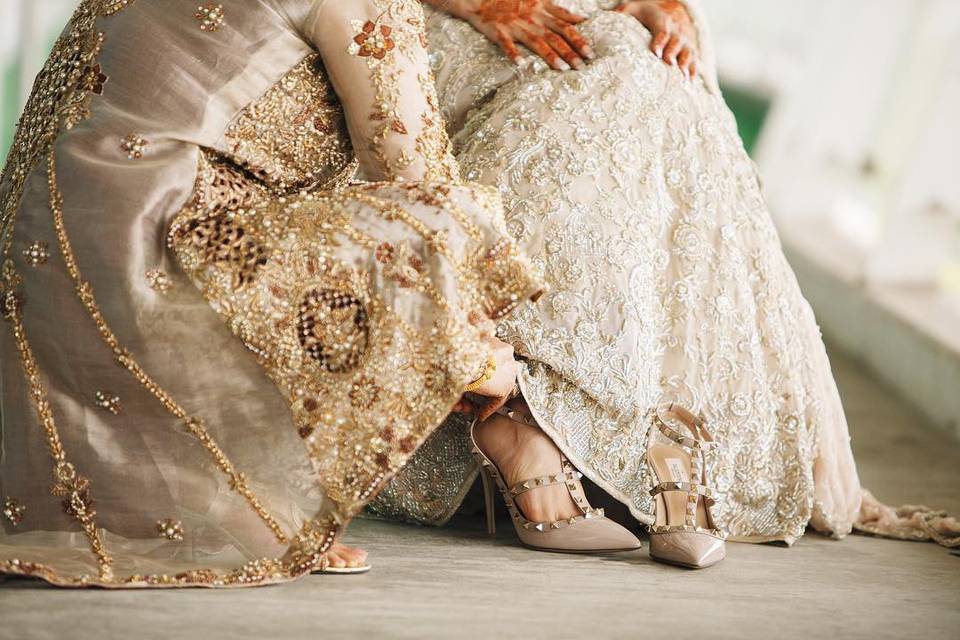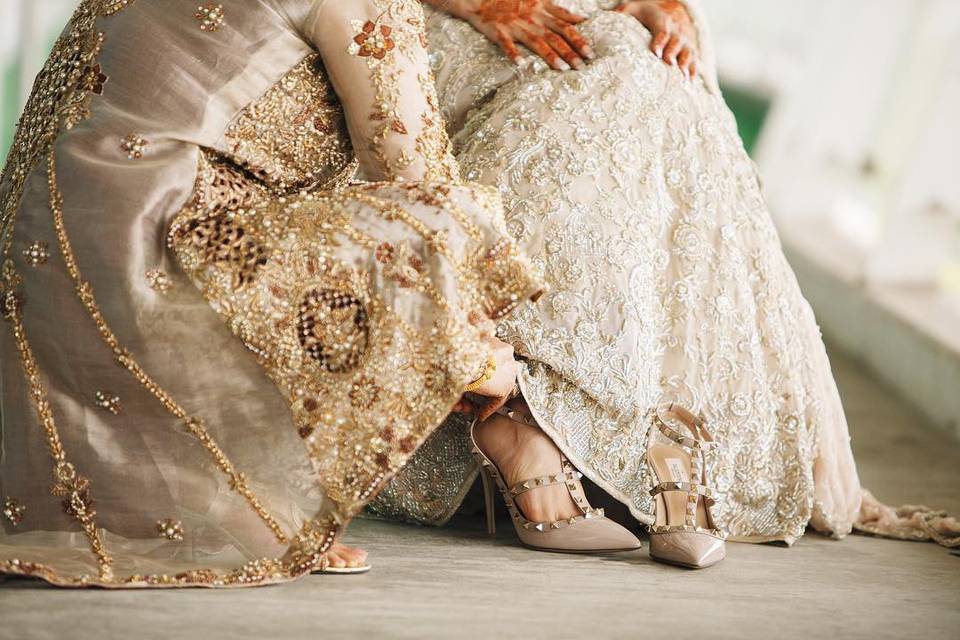 Image Courtesy: Memoirz
Being on top of trends is important. Why else do you think every bride goes through every bridal magazine out there? They do it to know all the latest trends that are popular in the industry so that they get some inspiration for their own wedding as well. But guess what? Instead of subscribing to hundreds of bridal magazines, you can know all the latest trends when it comes to Indian wedding shoes, right here!
To make your life easier, here are the top 10 trending Indian wedding shoes that are perfect for a wedding. From metallic heels to chunky boots, you will find all the Instagram worthy Indian wedding shoes. Scroll down to check out our list!
Trend no. 1: Metallic Tints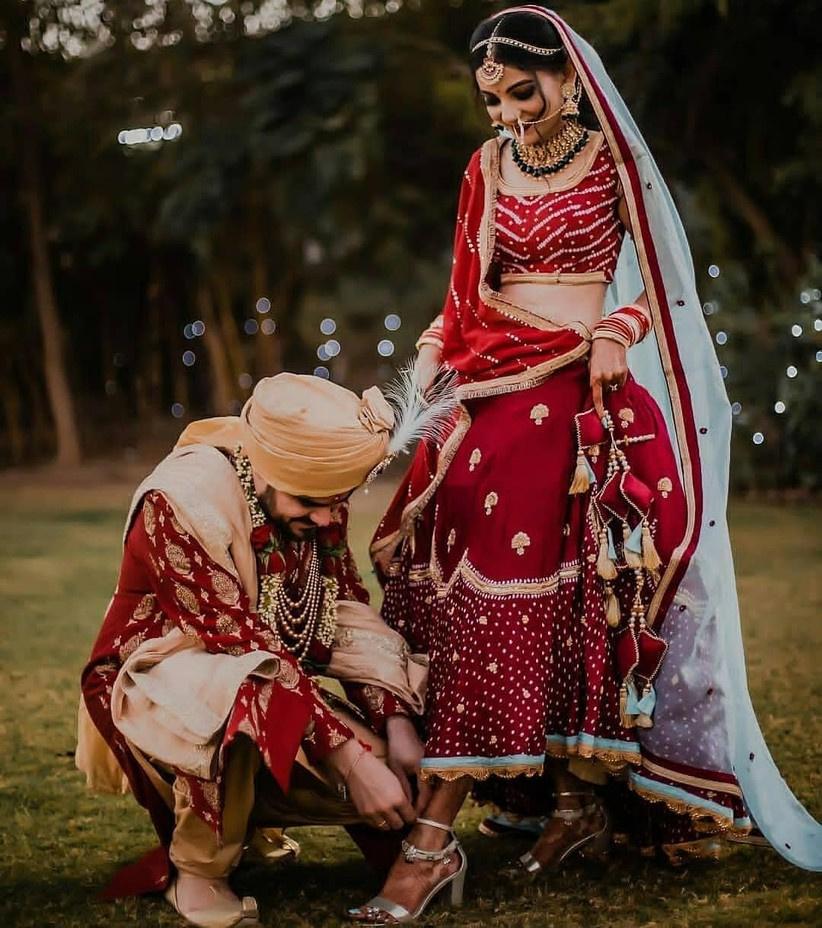 The first type of Indian wedding shoes that are totally trending right now are metallic shoes. The one featured in the image is a classic pair of strappy metallic heels that will go with every bridal ensemble, regardless of its vibe! You can easily find any type of embellished metallic heels with or without glitter!
Trend no. 2: Platforms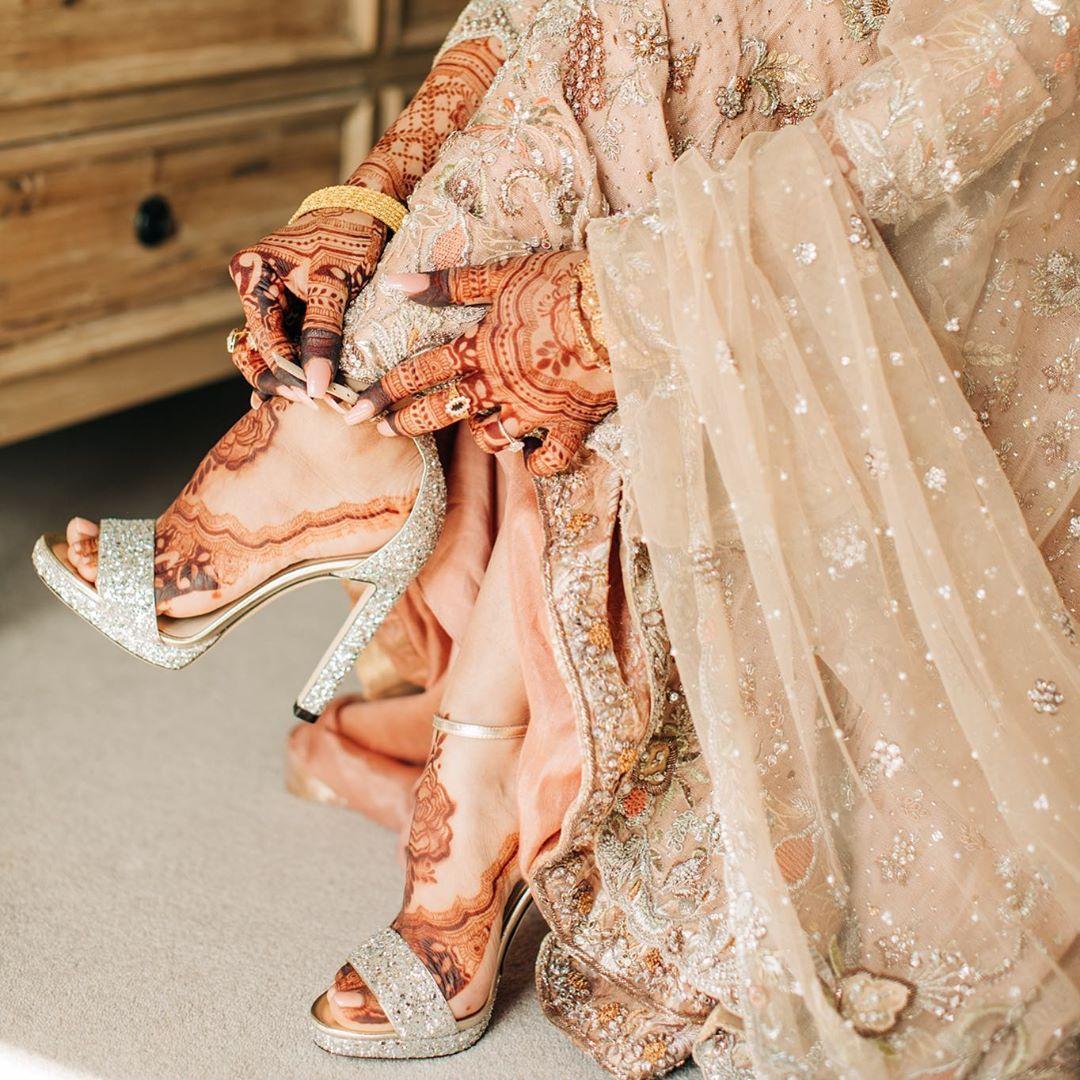 Image Courtesy: Memoirz
Being comfortable is the biggest fashion mantra in 2019. Brides have to be on their feet the entire day and wearing platforms heels will make sure that shoe-bites and aching ankles become a thing of the past. This is why platform heels have taken the wedding industry by a storm this year!
Trend no. 3: Feather accents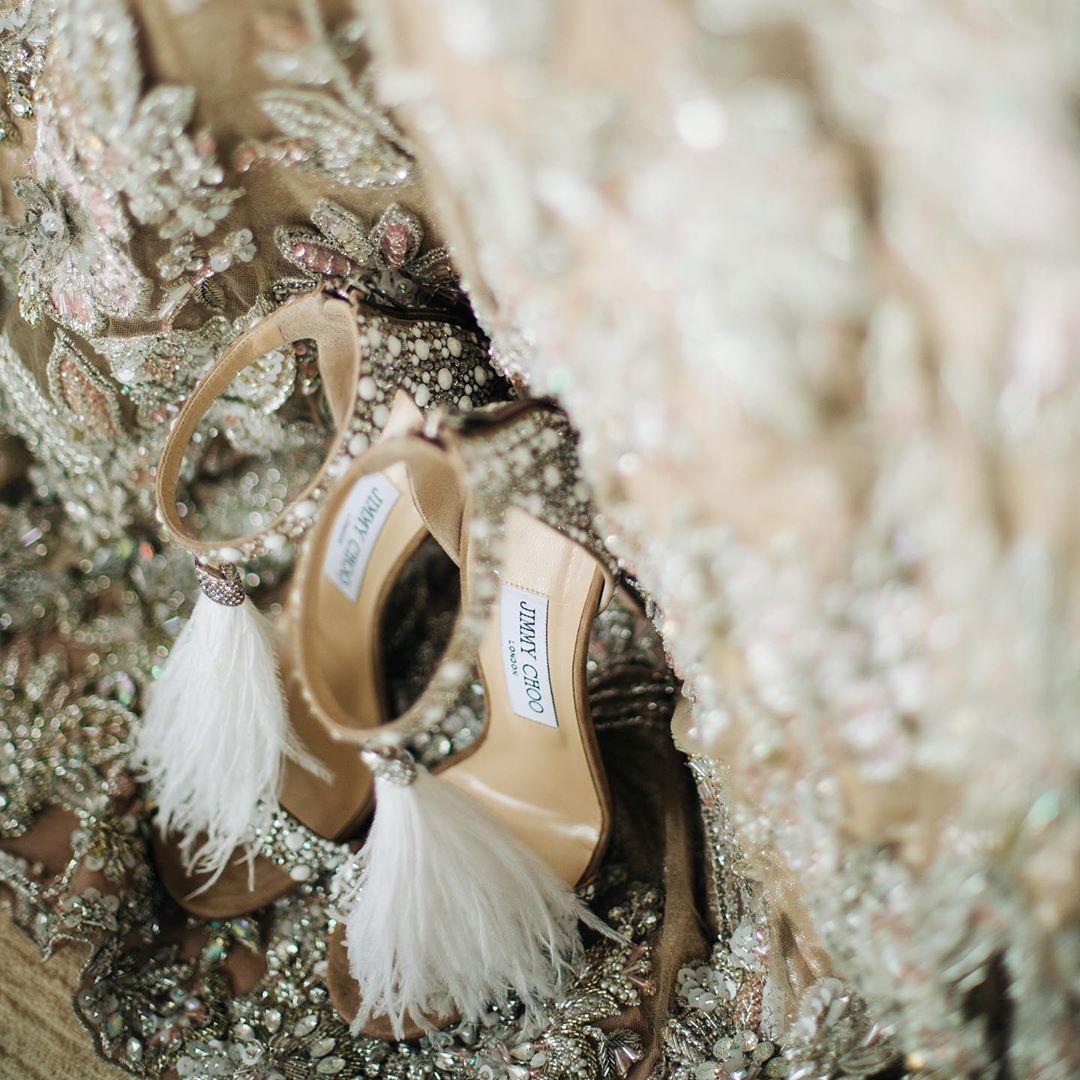 Image Courtesy: Memoirz
The next trend when it comes to Indian wedding shoes is adding feathers or anything quirky and eccentric. Most brides want to stand out on the day of their wedding. Quirky footwear is definitely a great way to do so!
Trend no. 4: Flats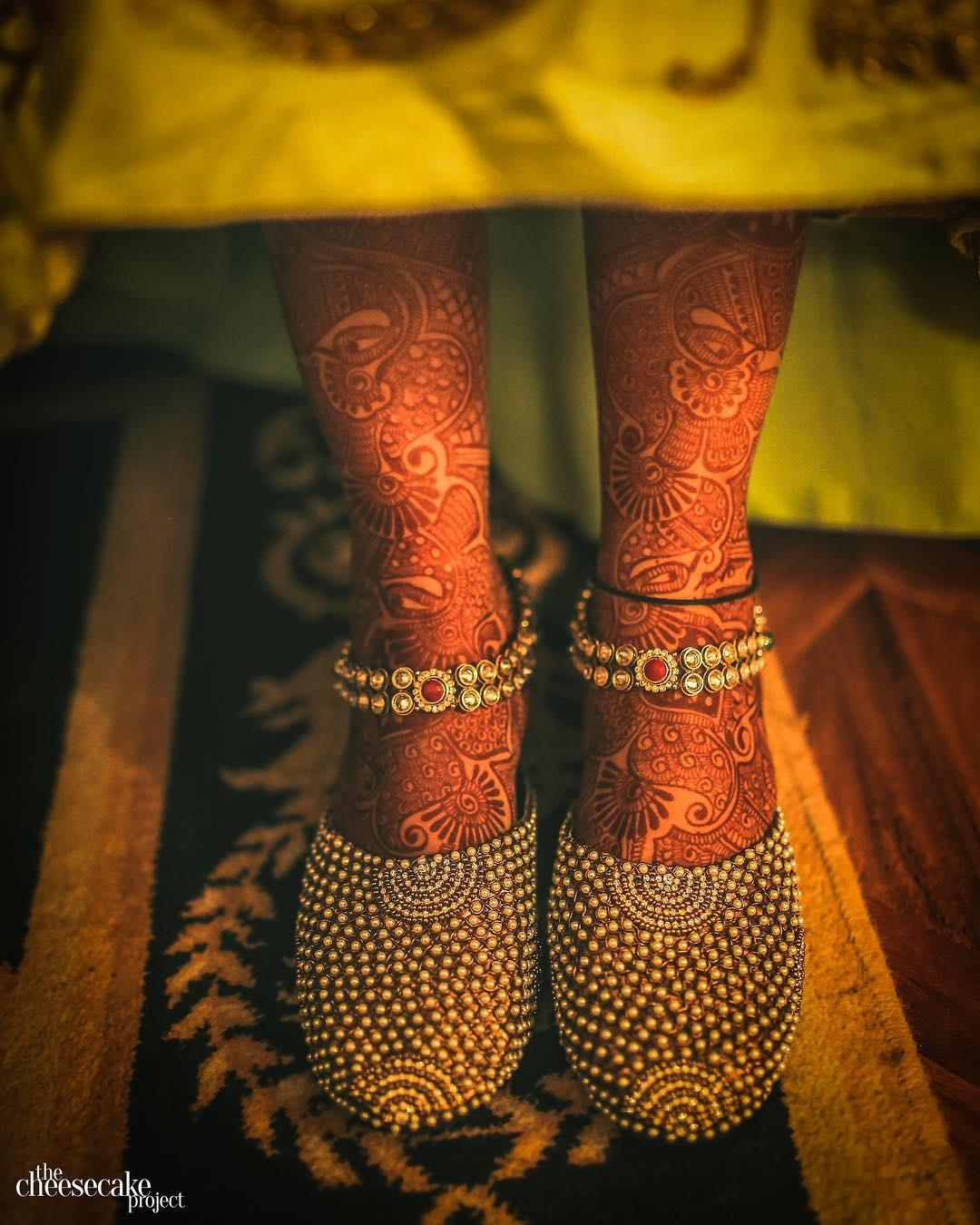 It is a misconception that the words 'flats' and 'wedding' do not really go together. There are so many of us that prefer a pair of flats to heels. However, that does not mean that we compromise when it comes to style. In 2019, embellished flats like these were quite high on the Indian wedding shoes trending list!
Trend no. 5: Shoes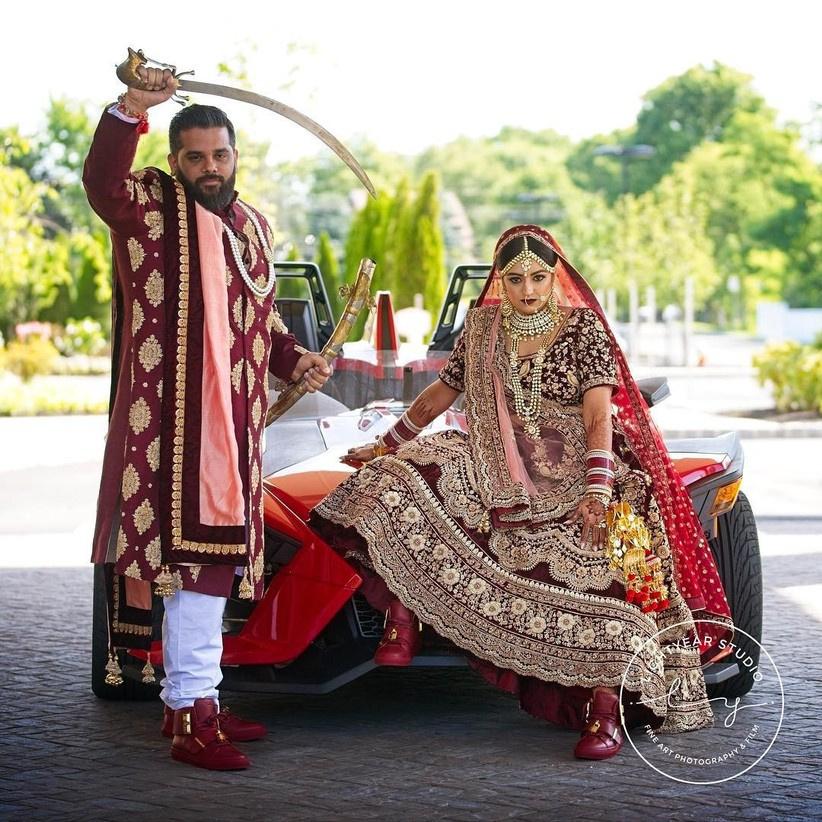 Image Courtesy: Lightyear Studios
As we said before, brides want to be comfortable and also want to stand out on their wedding. Well, you can achieve both with this wedding trend – shoes. Every one of us has seen brides wearing shoes on the day of her wedding. You can also feel both, fashionable and relaxed, by going for a pair of sneakers, dad shoes, boots and even embroidered shoes!
Trend no. 6: Unconventional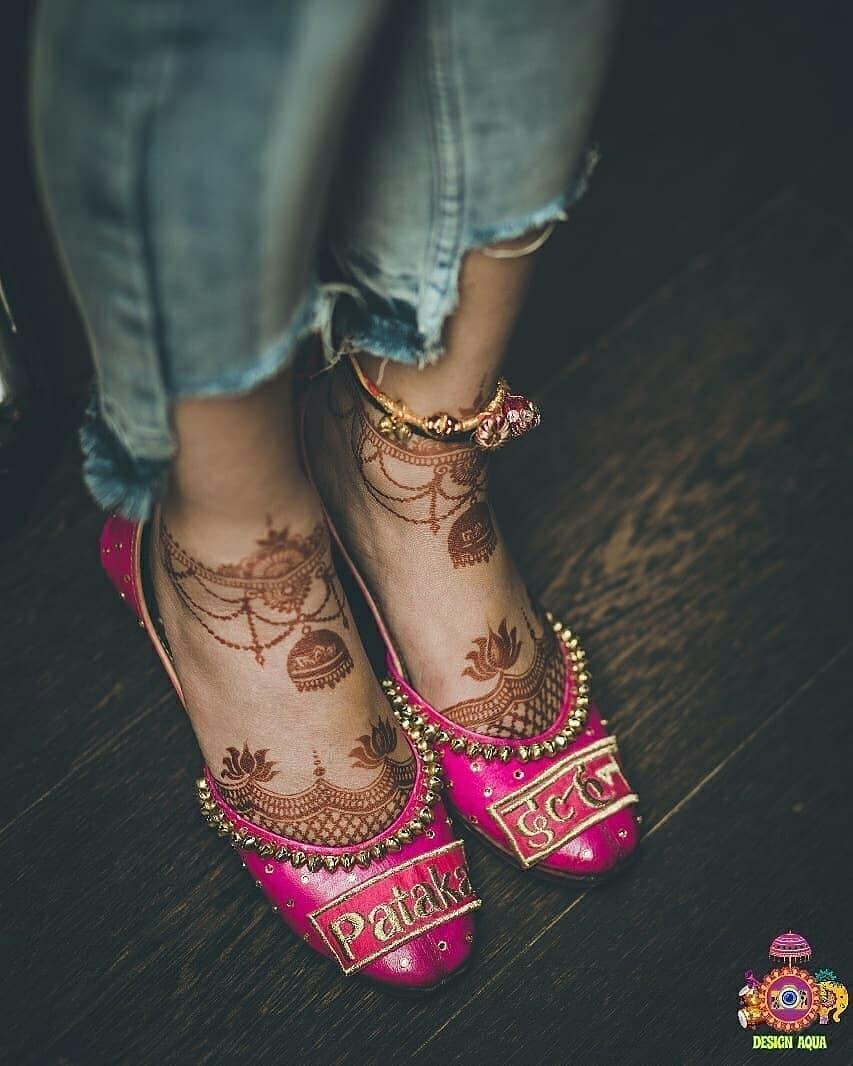 This year was all about unconventional styles. Millennial brides love to express their personalities, which is why we've seen so many shoe and accessory trends specifically for brides this year. These Pataka Dulhan Juttis are one of them. They will work with any bridal outfit and take your Instagram feed to another level!
Trend no. 7: Embellished shoes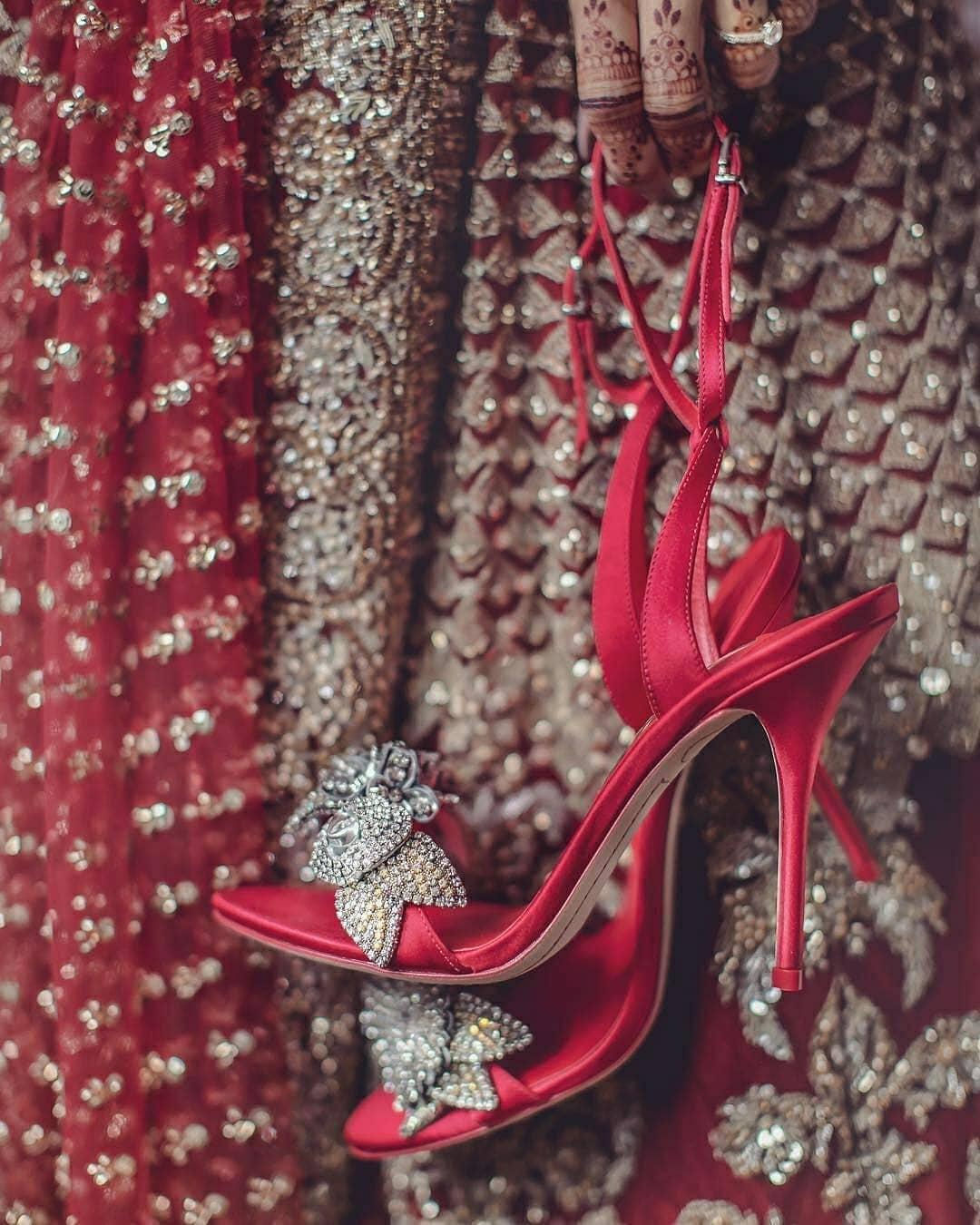 Image Courtesy: Rima Darwash's Instagram
This pair of wedding shoes hits two trends at once! Not only does it have embellishments all over the body, which is something that's easily at the top of trending lists, but it also taps into the trend of wearing bright, happy colours. Many brides go for shoes that contrast with their wedding outfits. If you see a bride wearing a white or blush pink lehenga and these pair of heels, you can be sure she is a true millennial - always on top of trends!
Trend no. 8: Lace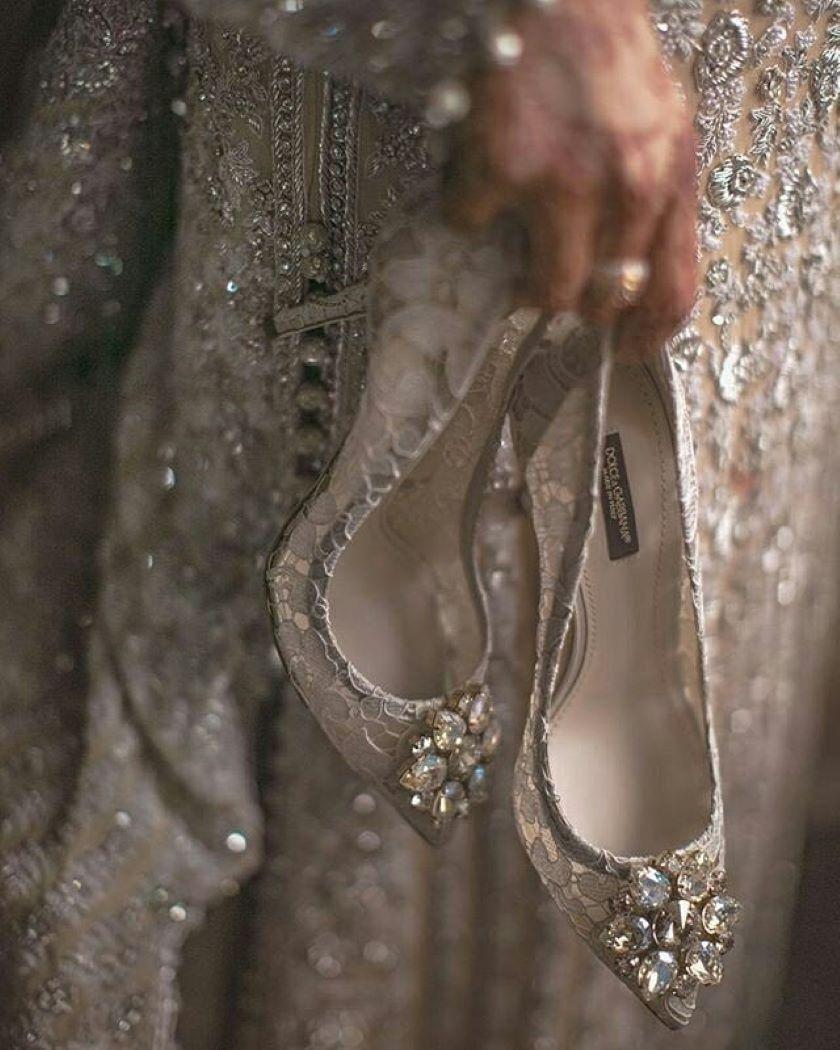 Image Courtesy: Rima Darwash's Instagram
The next trend is all about that vintage vibe. Lace is one material that will never get old, even after 50 years. The softness and feminine vibes that lace heels are unparalleled and you cannot find it in any other Indian wedding shoes!
Trend no. 9: Edgy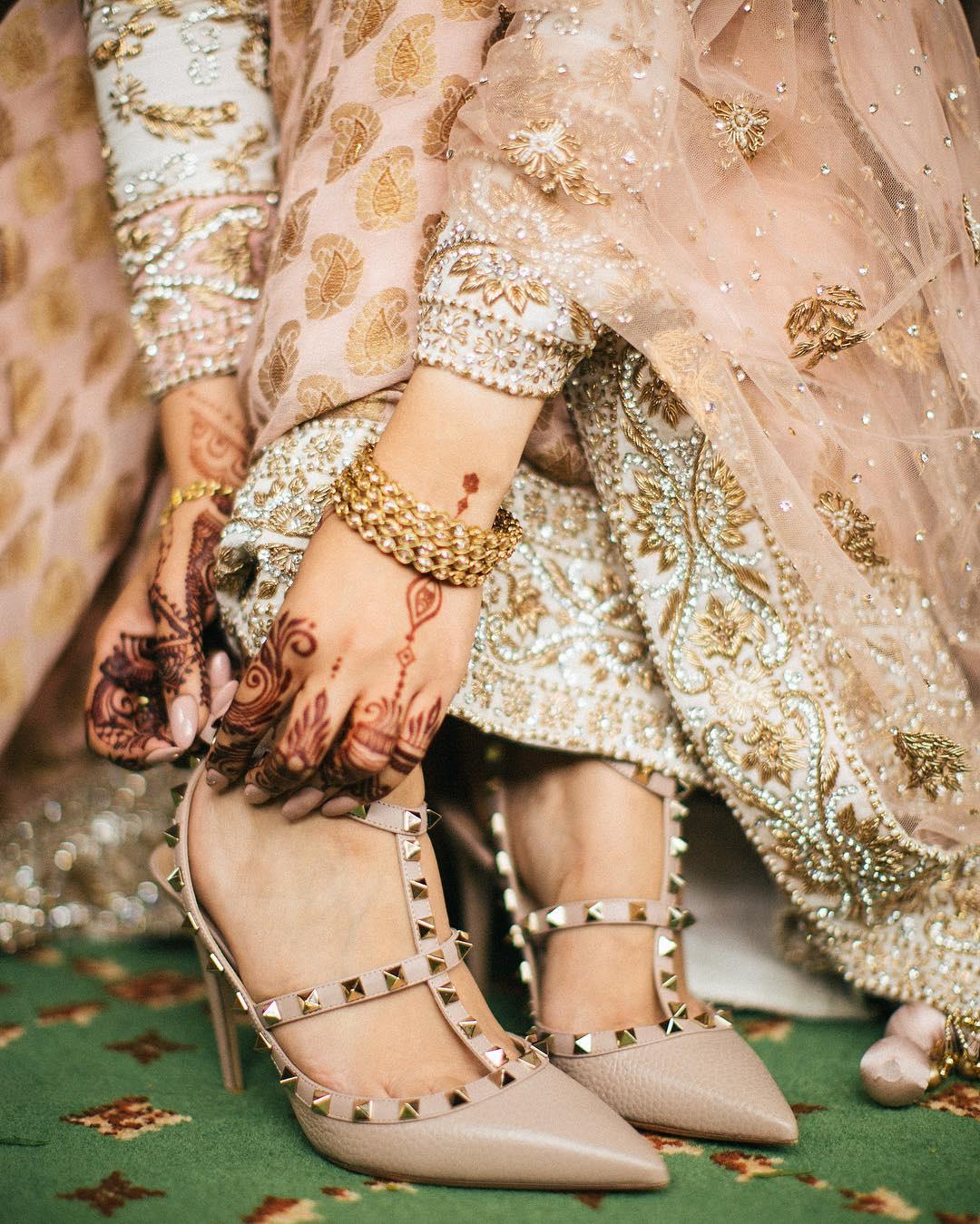 Image Courtesy: Memoirz
If you are someone who likes to be a little edgy with her fashion choices, this next trend is perfect for you. Everyone has seen spiked heels and flats on the internet, but not many know that they are one of the trendiest wedding shoes in 2019!
Trend no. 10: Monogrammed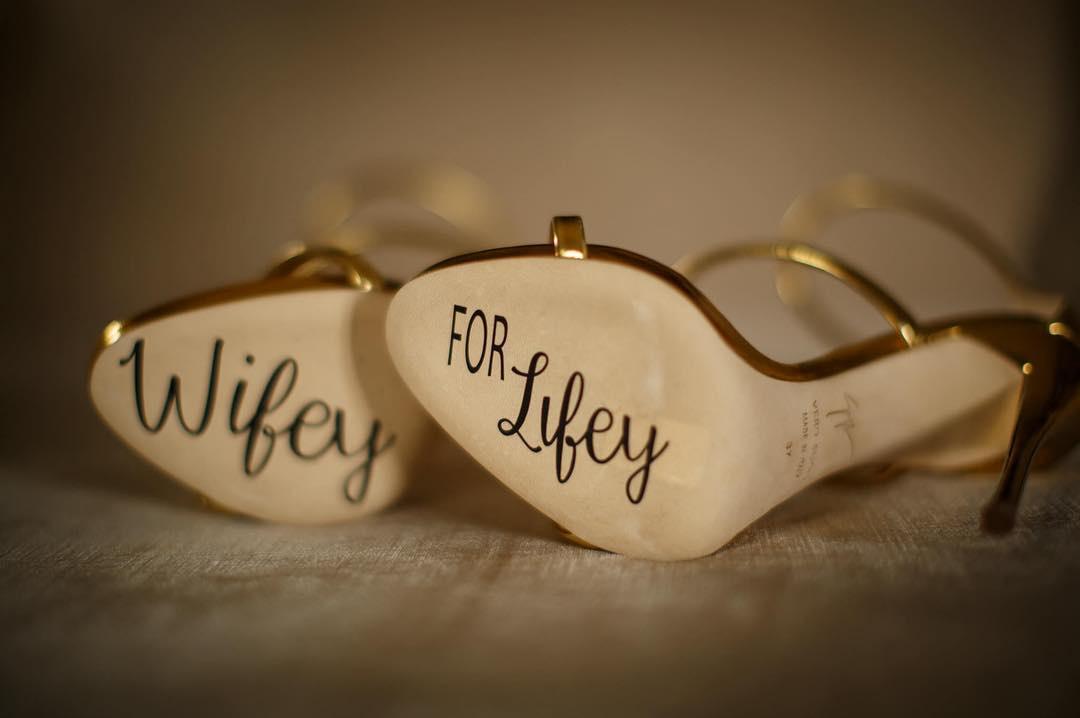 Image Courtesy: Memoirz
The last trending wedding shoes are monogrammed shoes. 2019 weddings were all about personalisation, be it with wedding cards or wedding outfits. The same thing happened with wedding footwear as well. These are undoubtedly one of our favourite pair of shoes for a bride!
These were the top 10 trending Indian wedding shoes according to us. If you also know of any other trending shoes for weddings do let us know in the comments section below!
Check out these stores near you to find the perfect bridal ensemble!