Stunning, Beautiful Bridal Heels to Help You Rock the Big Night!
Find a pair that will let you look stunning and still be comfortable for you to dance in. This list of 10 bridal heels should help you find your perfect match.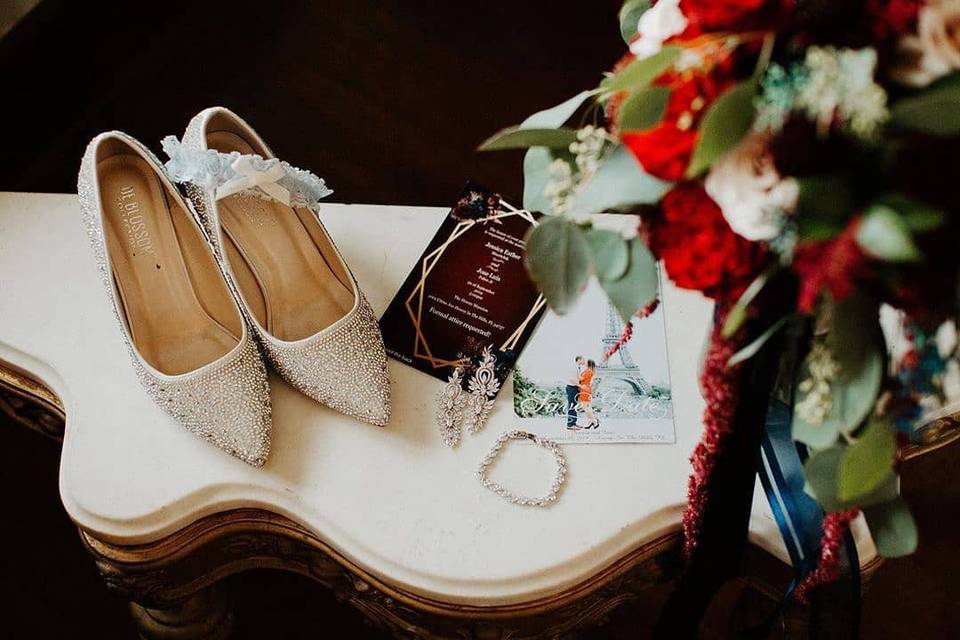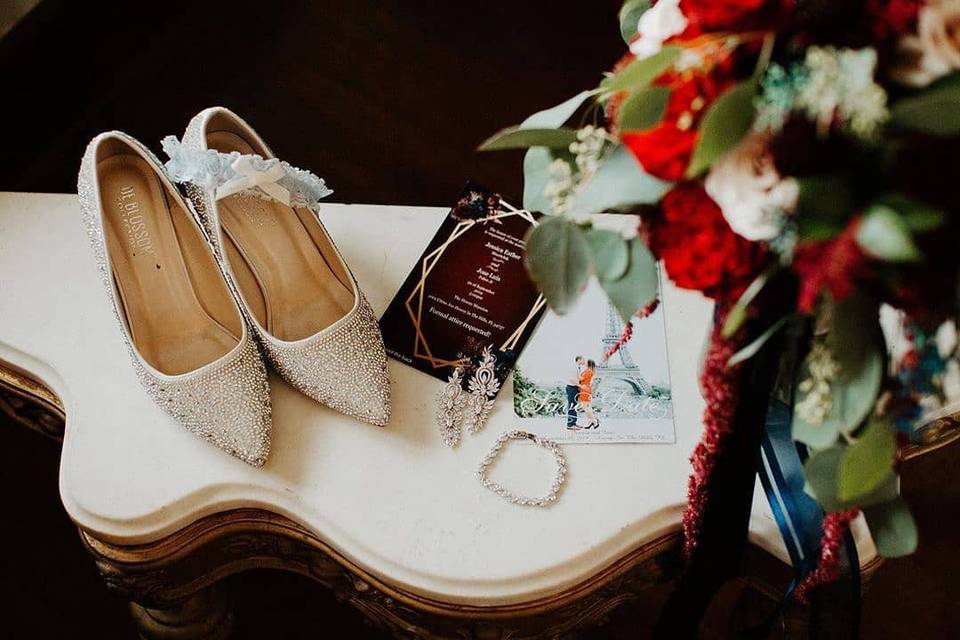 Image Courtesy: Michael George Photography
Are you yet to find a pair of shoes that blows your mind? Looking for that perfect pair that will help you complete your bridal look? Not sure which brands to rely on and how much means spending too much or too little? We understand! You're a bride who wants to make a statement with every aspect of her wedding. You're someone who pays attention to detail and you're definitely not leaving out the shoes from your list of things you must scrutinize!
Here are the very best bridal heels out there so that you look nothing less than drop-dead gorgeous.
This velvet beauty by Aldo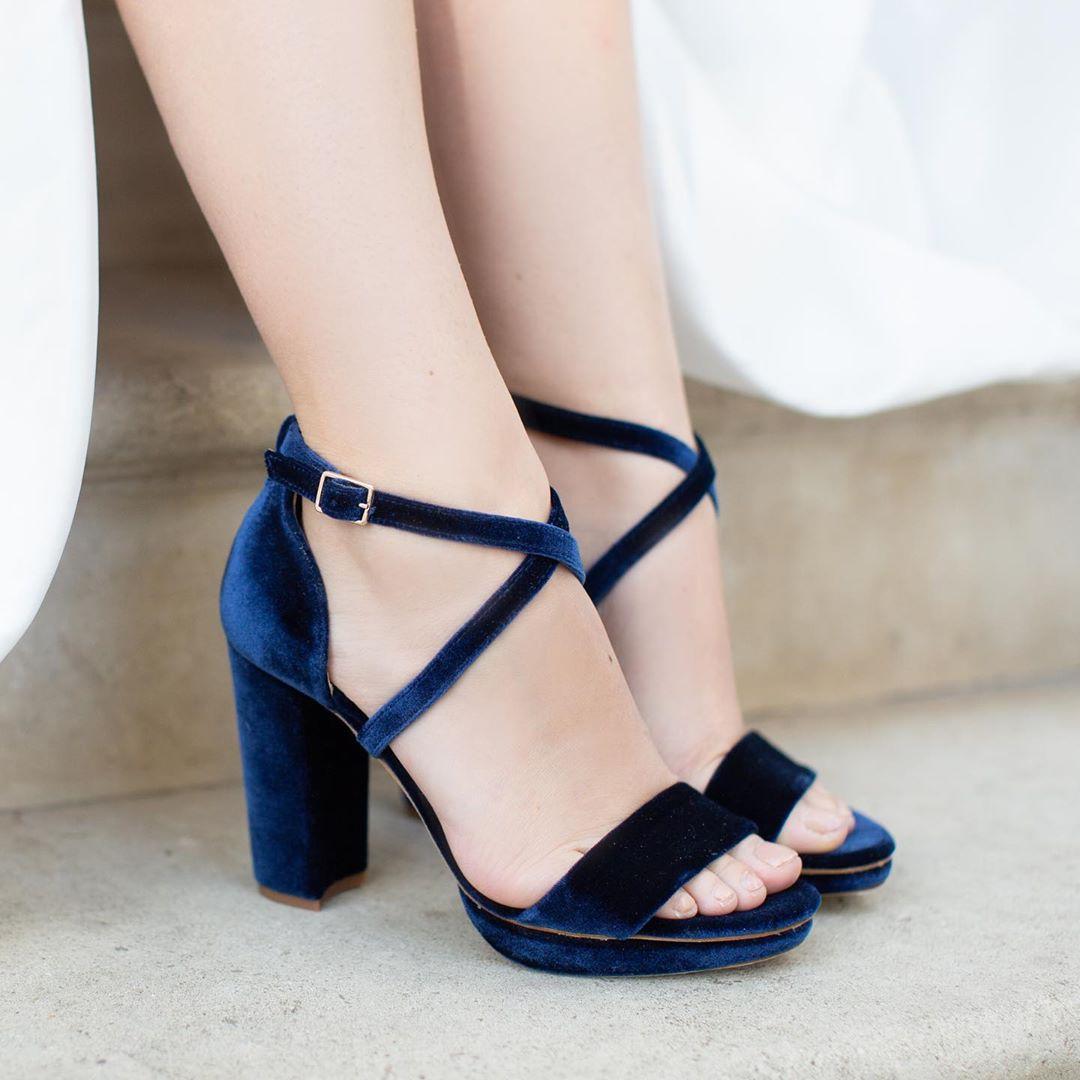 Image Courtesy: Aldo
This pair of bridal heels are classy, elegant and simple. Its velvet finish gives it a very sophisticated feel and the indigo blue just enhances that. The block heel gives support to your feet and makes it easier to move around in. This evidently stunning pair by Aldo should cost you approximately ₹4,000.
This sparkly pair by Bella Belle Shoes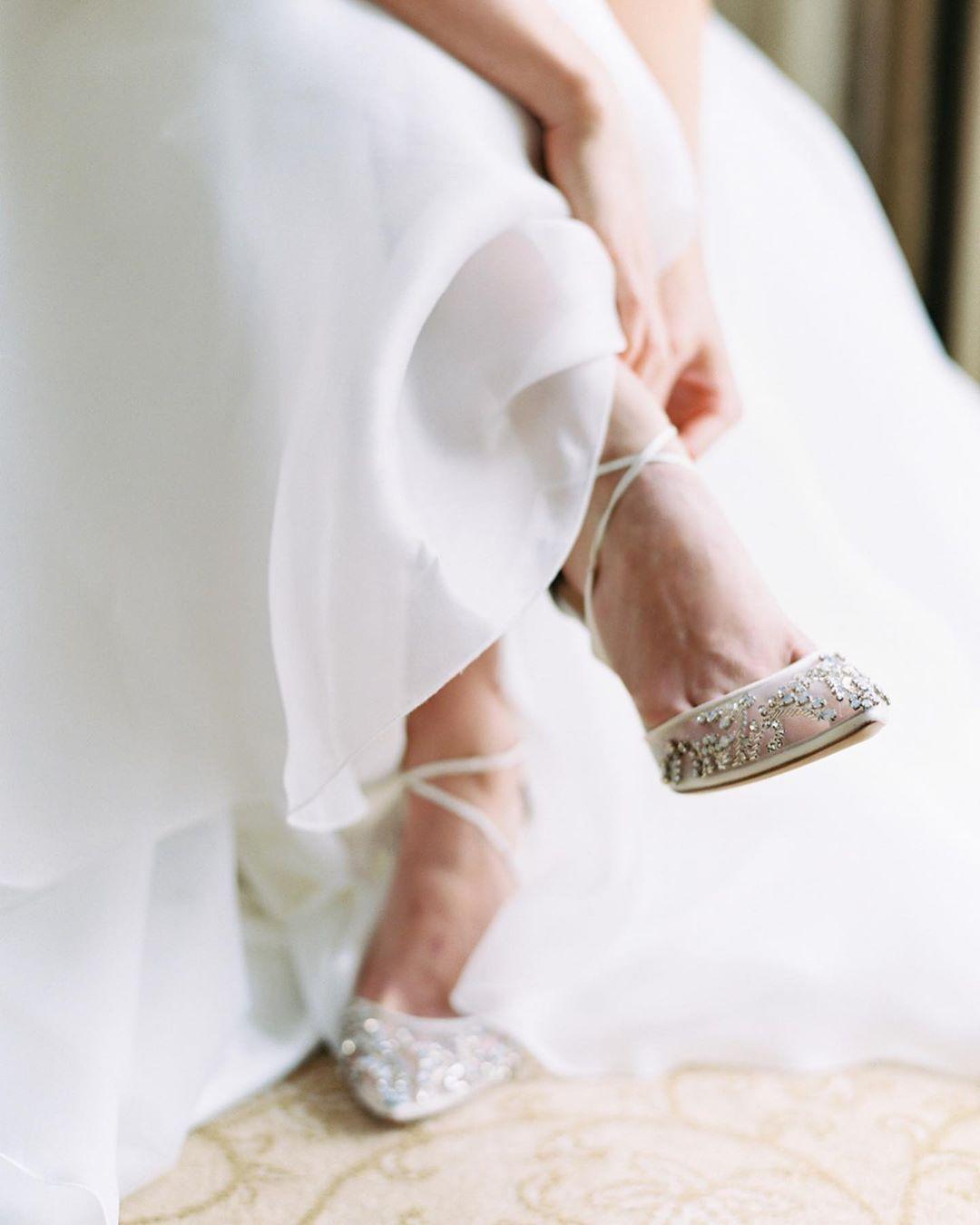 Image Courtesy: Bella Belle Shoes
Whether you like a lot of colour in your outfit or you're looking for some sparkle, it's important to maintain a good and healthy balance. This beauty by Bella Belle shoes provides the perfect amount of sparkle without going overboard. And it's the perfect pair of bridal heels to have in your closet because it'll go with all your basic dresses as well colourful, fancy ones. This one should cost you around ₹3,500.
This Luxurious pair by Bella Belle Shoes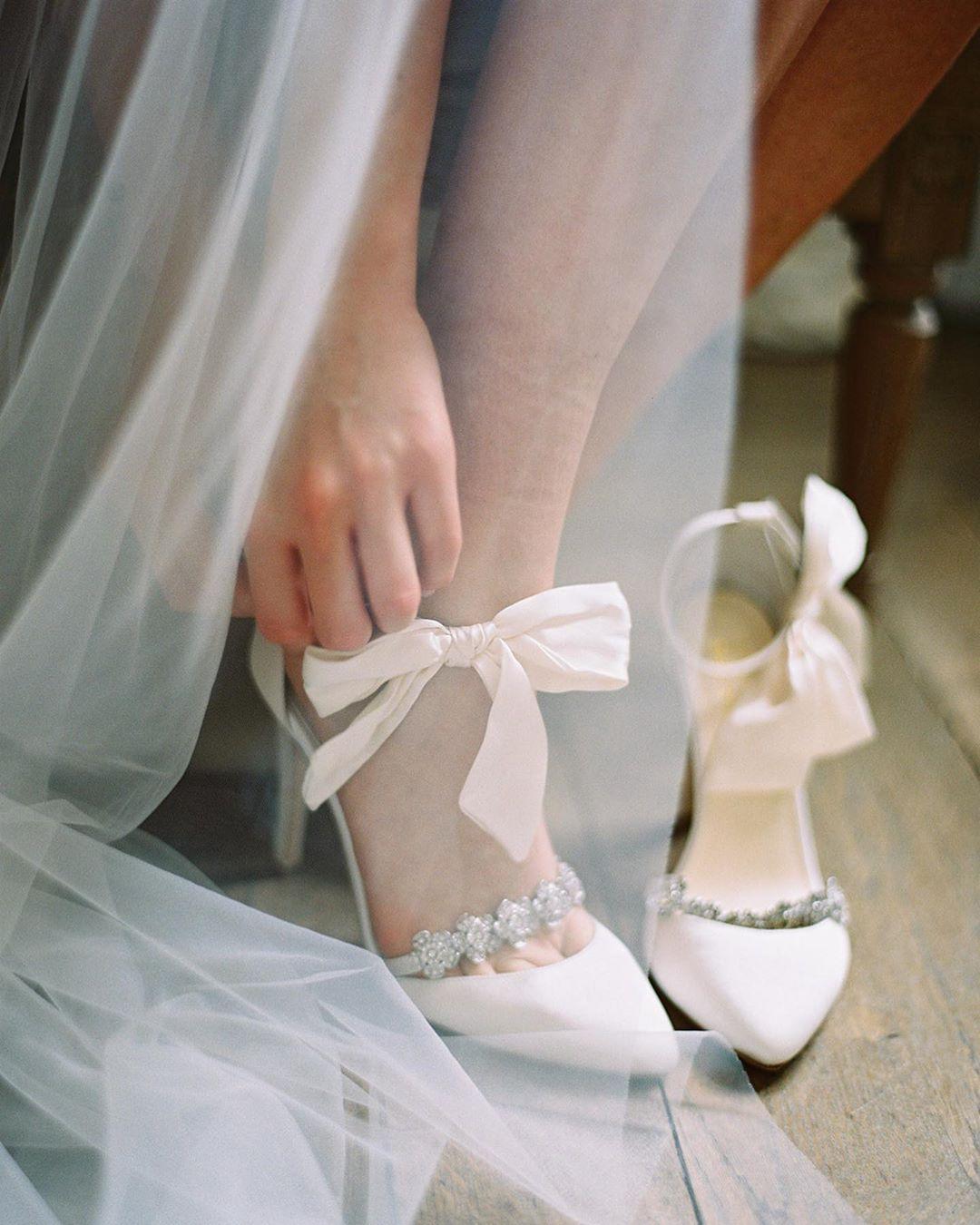 Image Courtesy: Bella Belle Shoes
This petite pair of bridal heels is quite the statement maker and is also by Bella Belle Shoes. The cream shoes with the bows have quite the luxurious look, no? Oh and don't miss those embellishments at the front. They are delicate and very intricate. Any doubt over this pair of bridal heels is unfounded so go get them. They're simply a must-have in your closet. This will cost you around ₹4,000.
Stunning bridal pair for the svelte bride!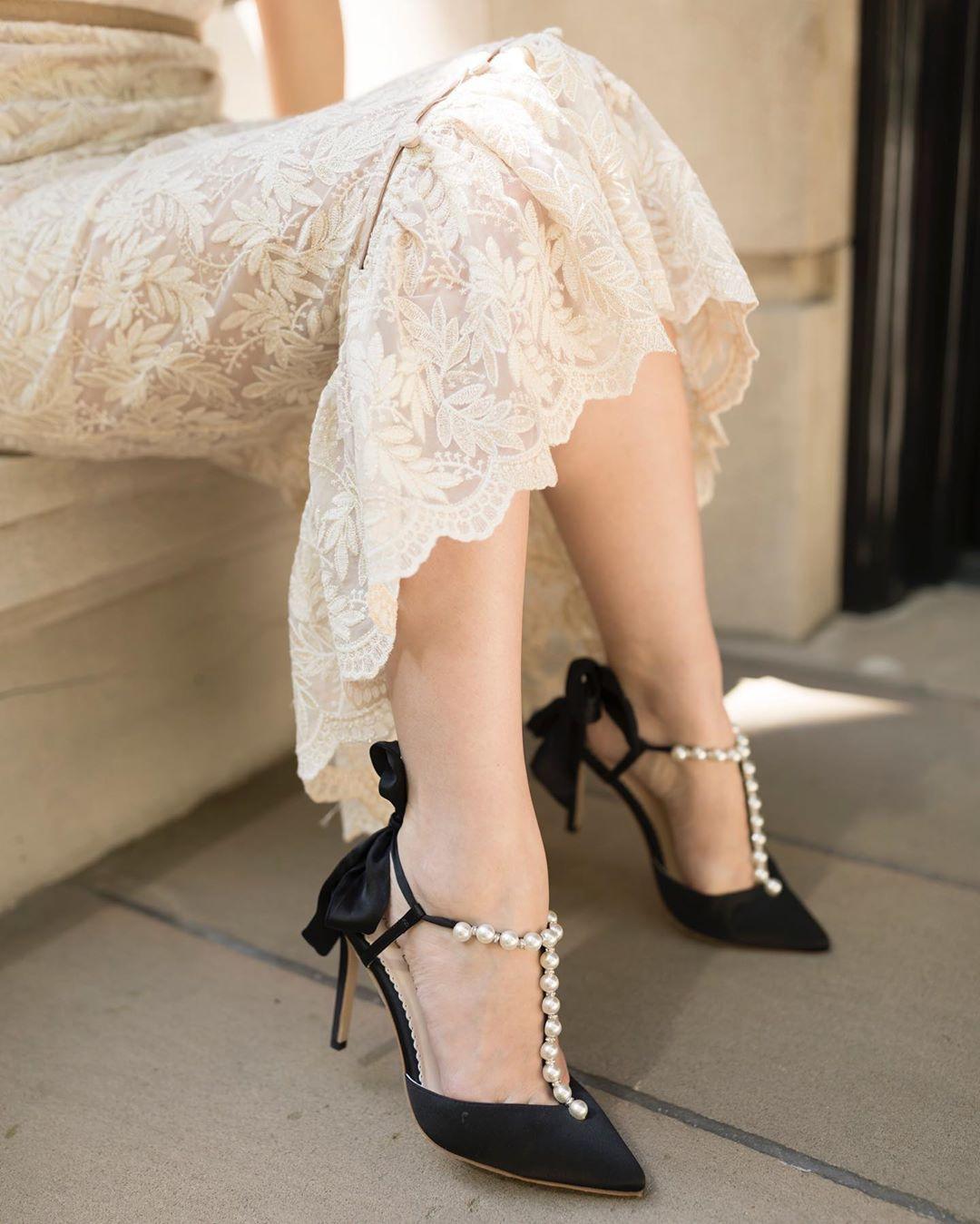 Image Courtesy: Bella Belle Shoes
With a pair of bridal heels like this, you can conquer your husband's heart all over again. Just slip on these sleek babies and you're ready to party! Any fashion-forward bride will definitely don this pair during the wedding festivities and definitely after. This one will cost you around ₹3,000.
This lavish pair by Gucci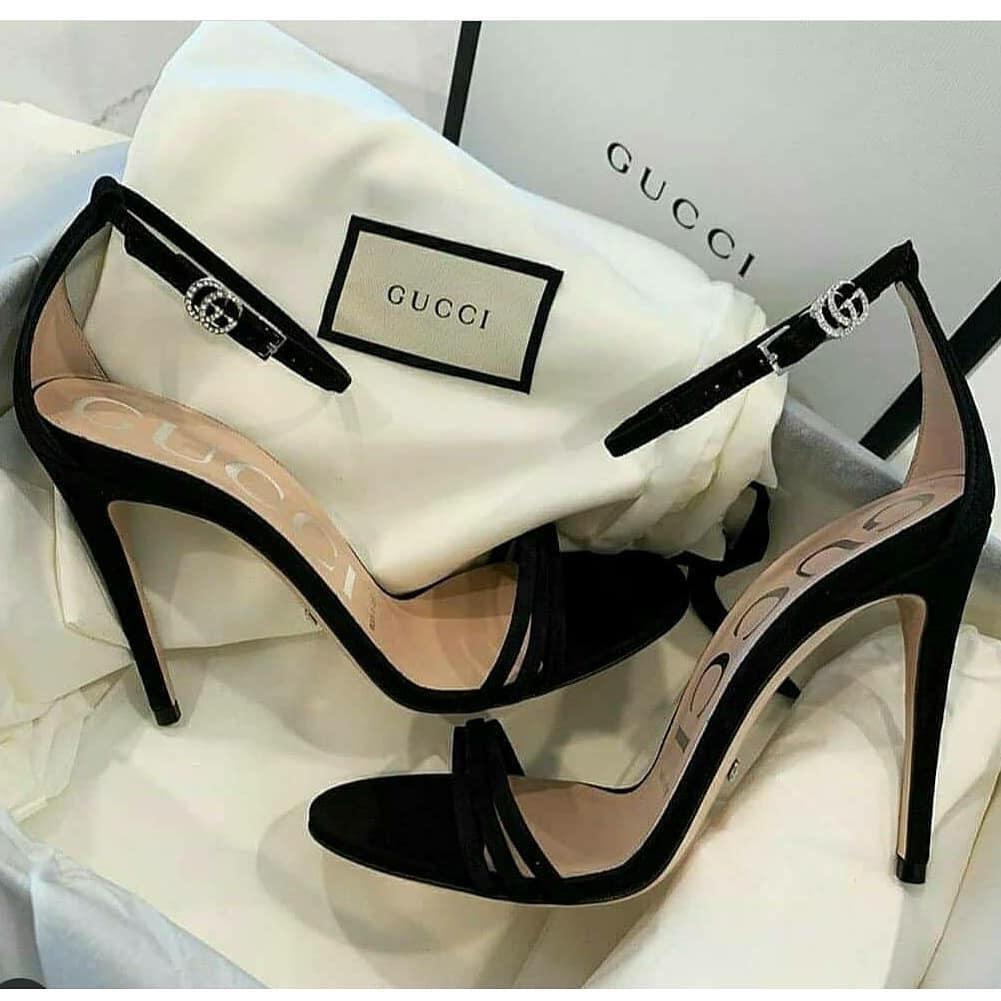 Image Courtesy: Gucci
Gucci gang, Gucci gang? Gucci is famous for its luxury items and one of them happens to be this pair of strappy bridal heels. And believe me, it is a steal! This minimal and chic pair is definitely one that has been showcased by top fashion magazines and has been seen on the runway as well. This lavish pair will cost you ₹49,000.
All you need is Jimmy Choo!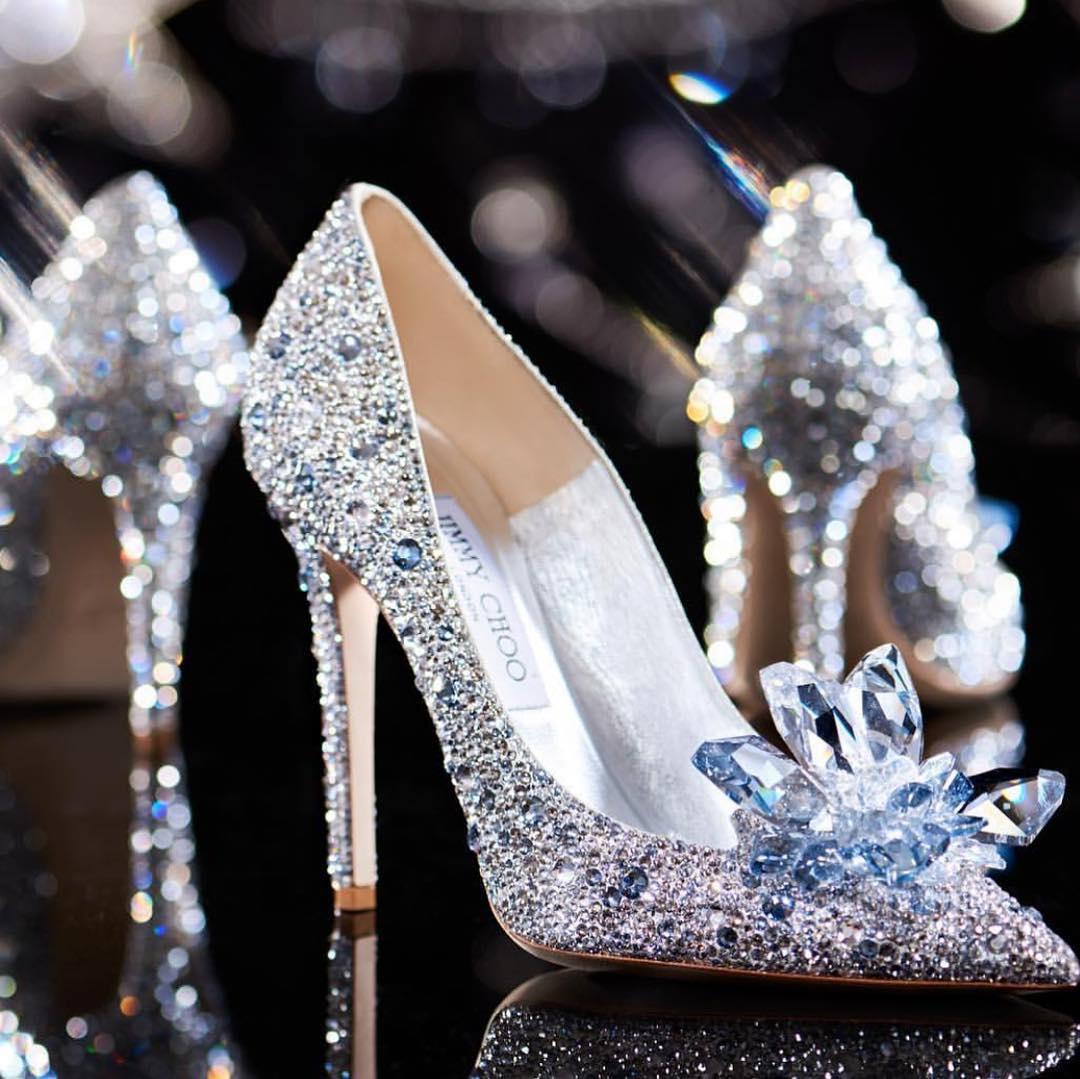 Image Courtesy: Jimmy Choo
All we can say is OOH LA LA. Definitely not for the faint-hearted, this pair of bridal heels is so breathtakingly gorgeous that you'll want to keep it in the box you got it to prevent a speck of dirt from landing on it. You're a bride and you deserve the most lust-worthy pair of Jimmy Choo bridal shoes this world can offer. There's no doubt that you'll sweep your man off his feet with this heavenly beauty. This one is definitely the modern-day version of the fairytale slipper and will cost you around ₹60,000.
This classic Louboutin pair!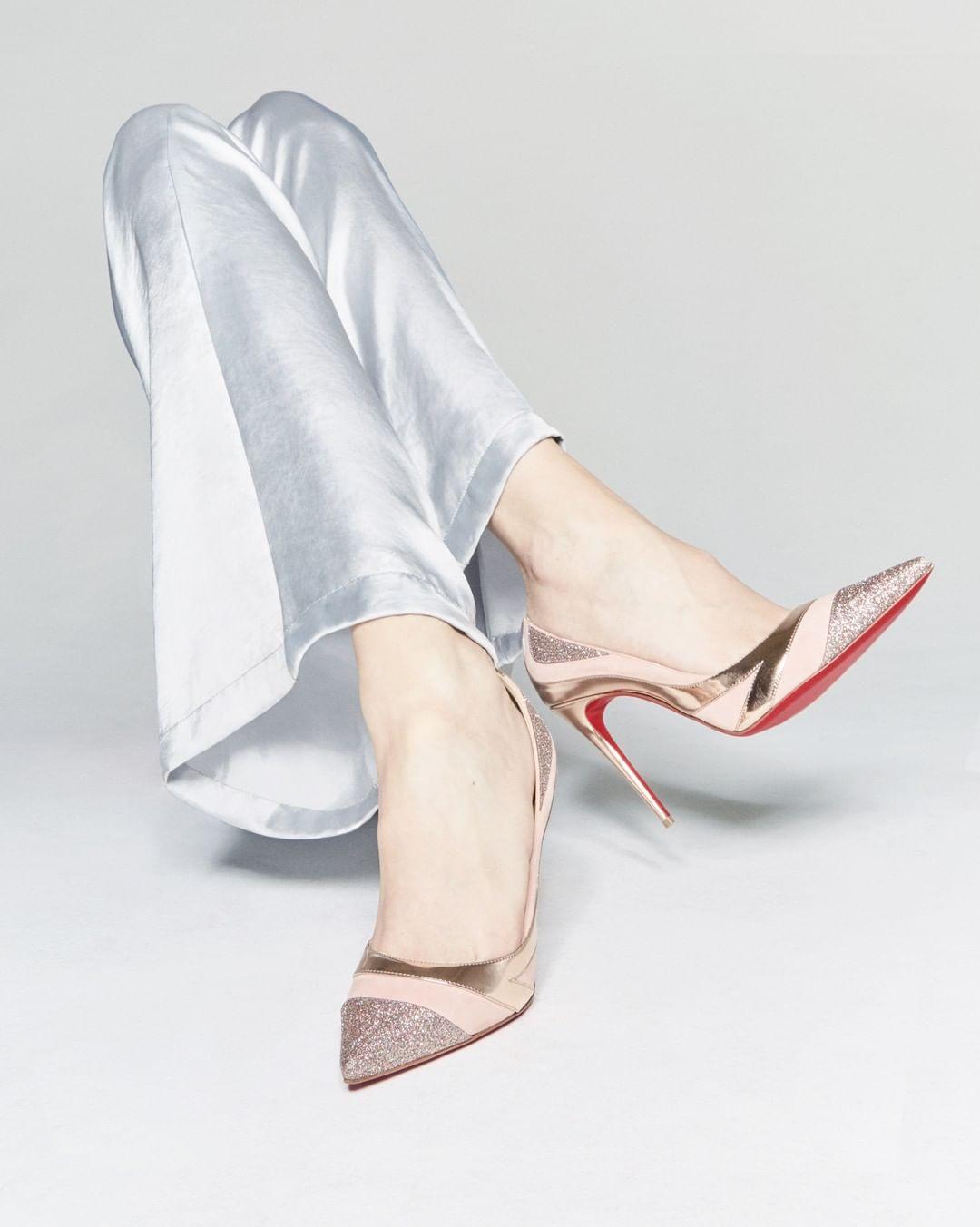 Image Courtesy: Louboutin
Honestly, if you don't have a piece like this, then it's about time you got one. Louboutins are a timeless pair. The classic red sole is something that is a sure-shot sign that you're a woman with taste. This piece has gold as well as silver so it'll go with literally any coloured outfit you had planned to wear. This one will cost you ₹95,000.
Carrie Bradshaw vibes with Manolo Blahnik!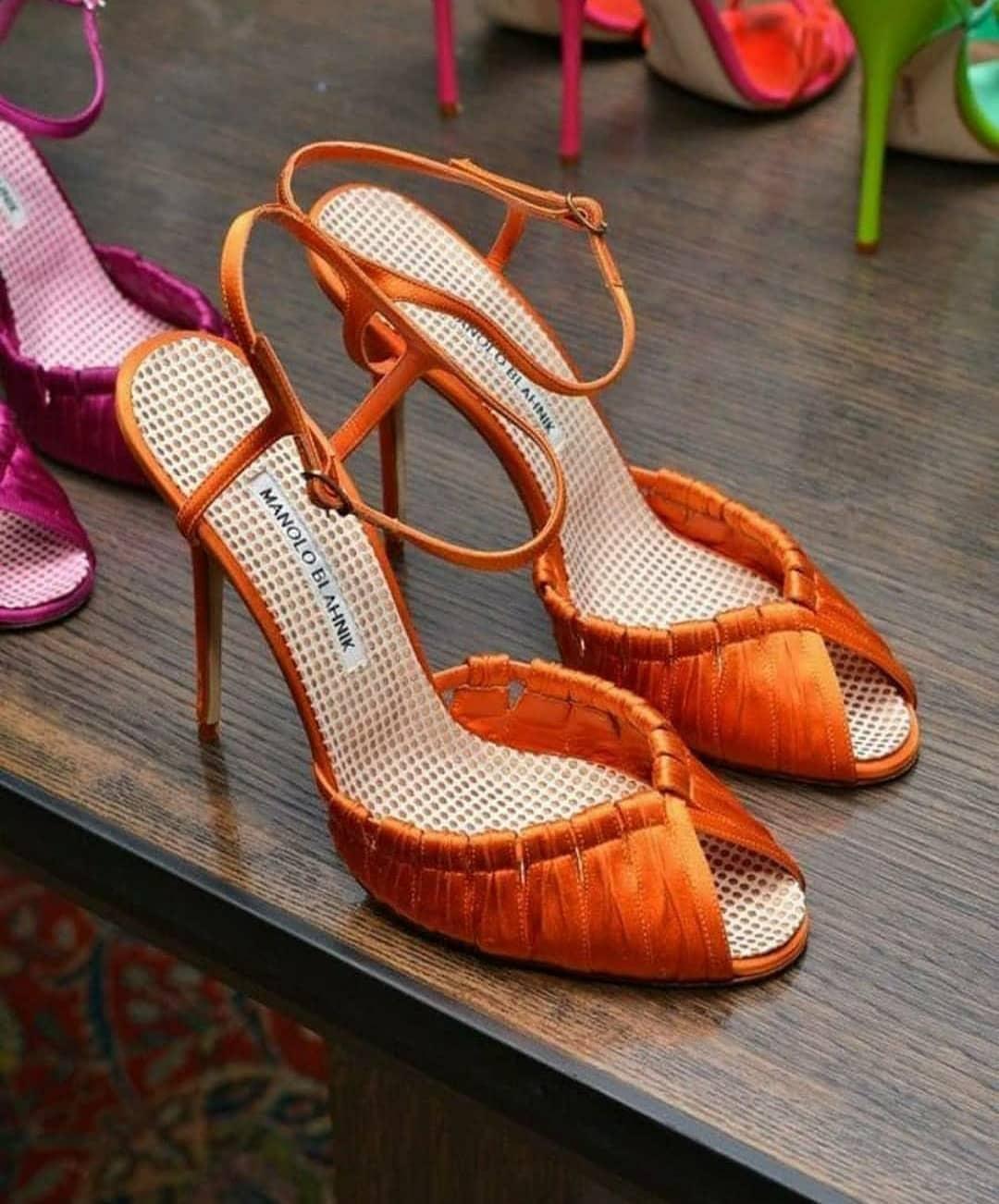 Image Courtesy: Manolo Blahnik
Almost every designer pair by Manolo Blahnik is beautiful and this one is no different. These are regularly spotted at red carpet events as well. So it should come as no surprise this pair of bridal heels will cost you around ₹1,20,000.
Vintage Vibes with Monolo Blahnik!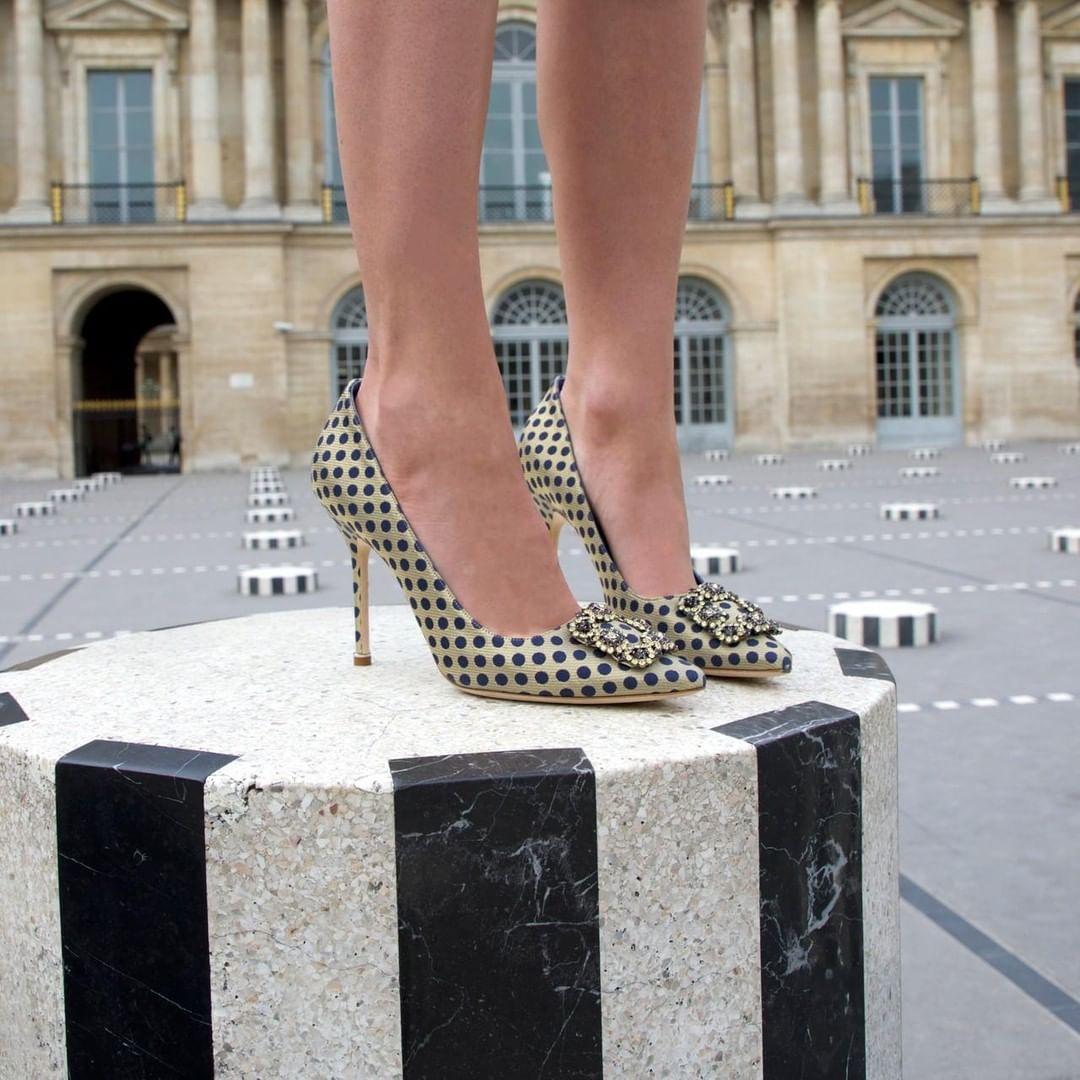 Image Courtesy: Manolo Blahnik
What better reason to treat yourself than your wedding? Investing in a designer pair of bridal heels like this Manolo Blahnik one is a good idea because it will, in all probability, become a staple in your ever-growing and changing closet. The polka dots give it a very vintage feel and embellishments on the front give it a very modern chic vibe. This pair will cost you around ₹80,000.
This honeymoon-friendly Tresmode pair!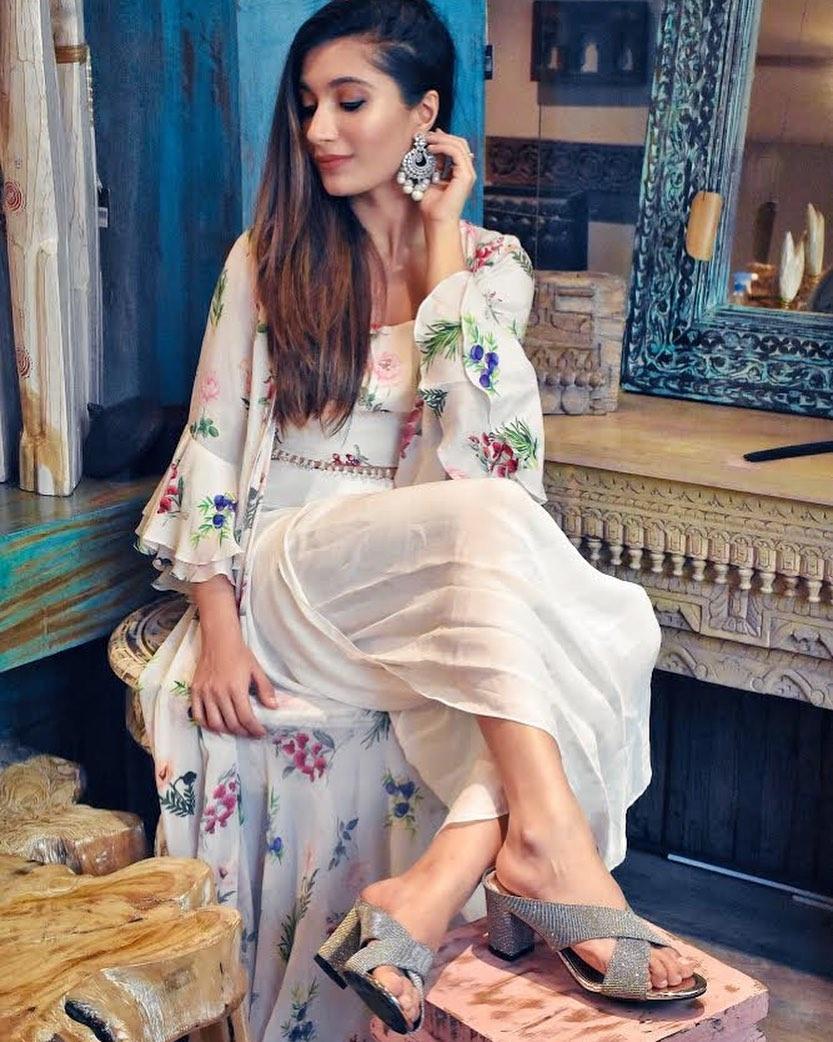 Image Courtesy: Tresmode
This easy to slide into a pair of bridal heels is subtly cool. It's not too flashy and that should be something to keep in mind while looking for bridal heels. They shouldn't steal the thunder of your outfit. This pair should cost you nothing more than ₹6,000.
Your entire bridal ensemble can look complete and perfect if you pair the right shoes with it. So, don't think that your shoes will be busy hiding under your gown's skirt! Make sure you've got the best pair to kick off your married life with a bang!
Which one of these bridal heels stole your heart?
Make sure all your wedding accessories are perfect! Check out these bridal jewellery stores near you!