Indian Wedding Night Essentials You Must Remember to Make Your First Night More Fun & Less Awkward
The much talked about Indian wedding night comes with its own doubts and excitement, apprehensions and misconstrued tales. What is expected on 'The' night of the wedding? How can one prep and pack for it? Here's all you need to know.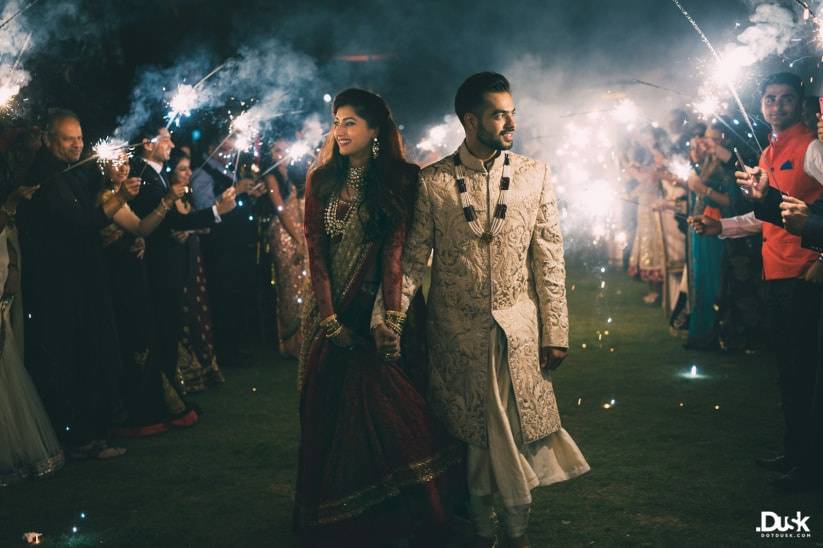 Let's face it, Bollywood has completely disillusioned our idea of an Indian wedding night. If you thought the wedding rituals, ceremonies and drama were over, wait till you get home. In India, for most cultures, the wedding night includes more rituals and ceremonies back home. The welcoming the bride, the excited relatives from the groom's side waiting to meet the bride in-person, post-wedding games, dance, music and even more rituals. Even if you are lucky enough to be going off to a hotel or someplace alone with your partner, the night's still not over; and we don't mean that in a sexy way (not yet!).
So, believe me, when I say this, there's a lot you need to prep and pack for.
Essentials for your Indian Wedding Night?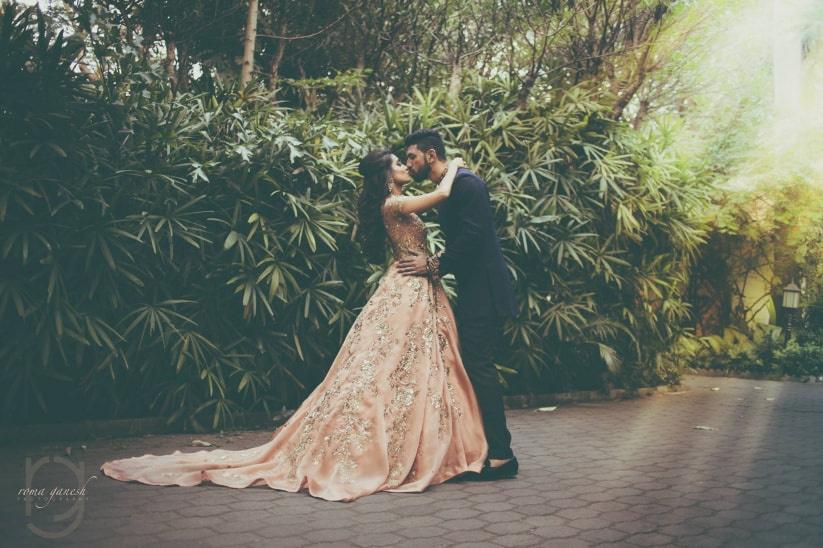 1. More Socialising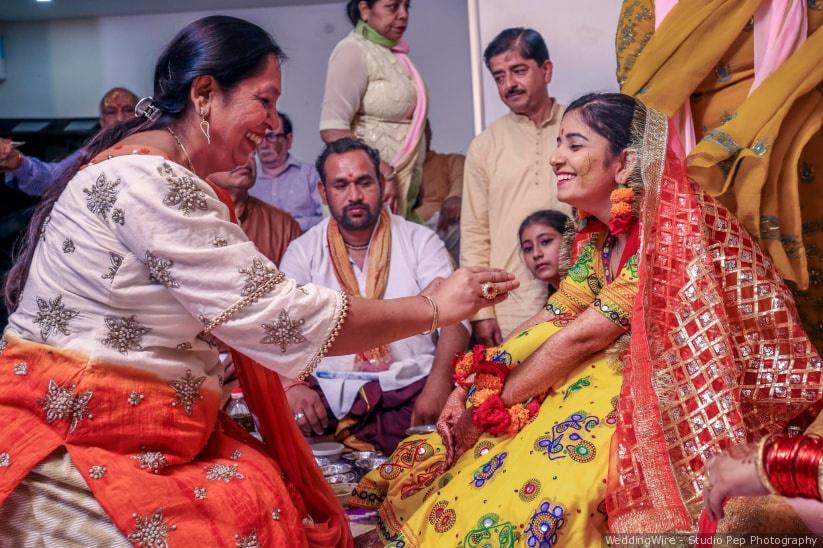 Be prepared to meet tonnes of relatives. Once the bride is taken home, the groom's relatives welcome and greet her into her new home. This is followed by all the aunts and uncles blessing the bride as a couple, showering her with gifts and you touching their feet.
2. Indian Wedding Night Games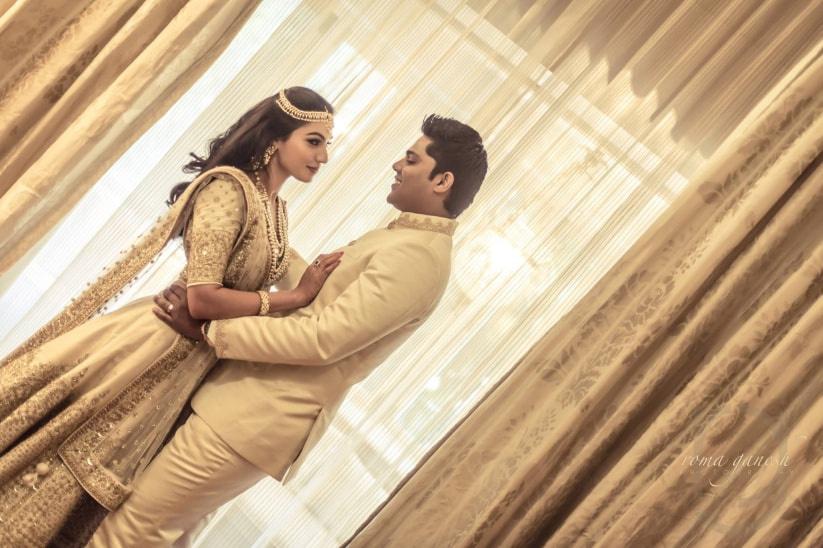 The fun and games are not over yet. Most Indian cultures have post-wedding games that are played by the couple. This is like an ice-breaking activity where the bride gets comfortable and of course like every other tradition there are tales and meaning attached to these games too.
3. Emotional Rollercoaster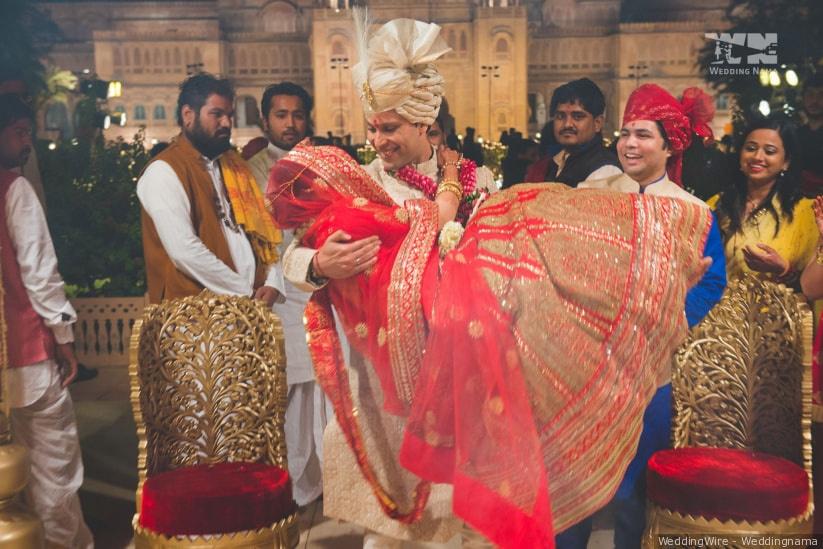 It's not easy to have bid farewell to your parents, moved into a new family and expected to be a joyous bride - all at the same time. Especially when you are running low on food and sleep. You may have read many blogs and tips on how to keep cold feet at bay and if you ask me it's mostly to go through the Indian wedding night. You will face a whirlwind of emotions and it's important you are in control of how you feel and act.
4. Physical Stress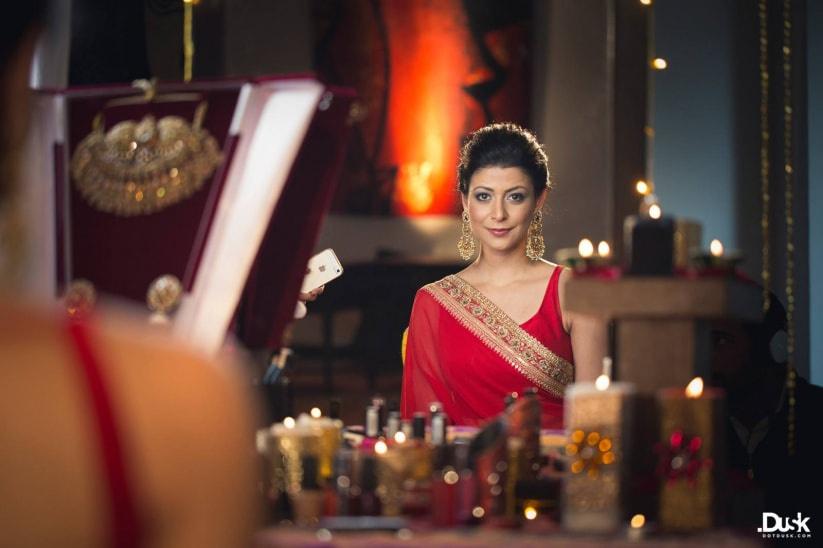 Indian weddings can take a toll on even the strongest people around us. The running around, days and weeks of ceremonies and excitement, the dawn to dusk preparations and all this with very little time to rest and recuperate can make you feel physically weak. The Indian wedding night will challenge that strength a little bit more so be prepared (rested, fed and hydrated!).
5. A Long Night of Cleaning Up!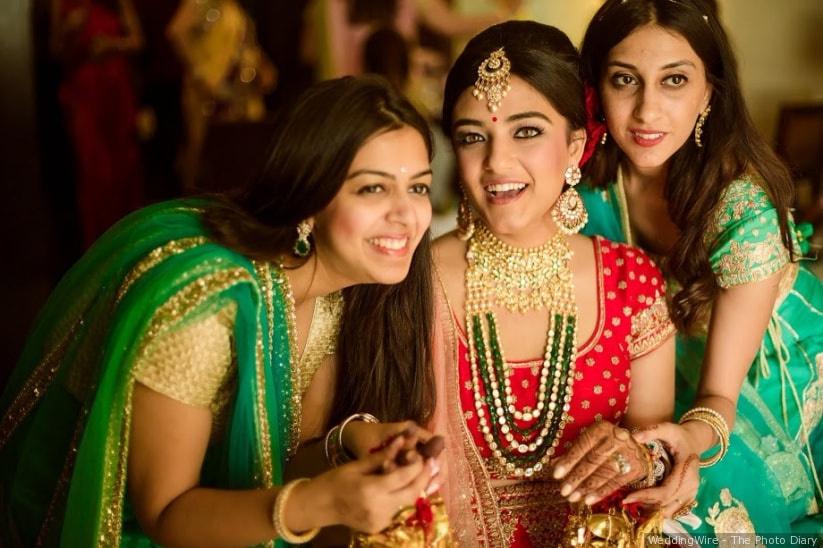 After a long day of being dressed up and dolled up, the brides have a long night of dressing down. Removing the makeup, the endless hairpins and safety pins, folding your bridal lehenga and keeping back all your jewellery safe will take up a long long time. Be prepared to patiently remove and pack in everything that you are wearing, followed by a long and arduous skincare regime.
6. Lack of Intimacy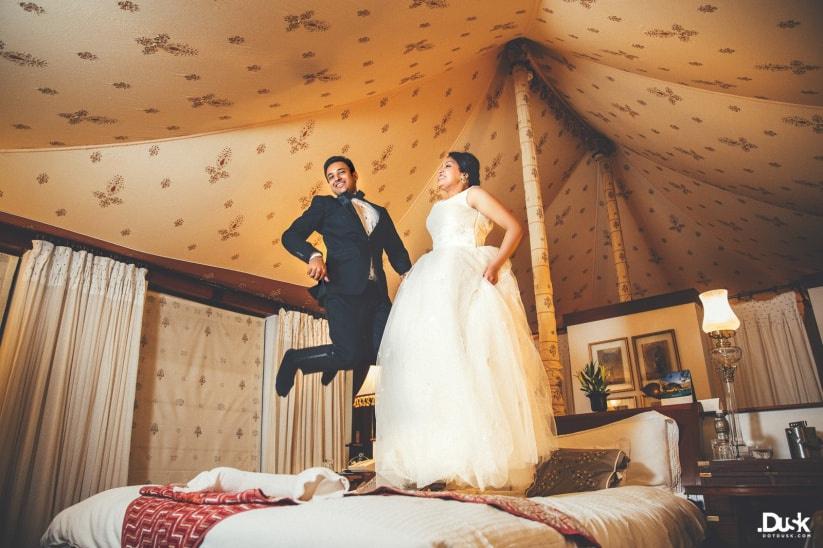 Like we said earlier, unlike movies the Indian wedding night may not be the most romantic and intimate night of your marriage. Let's face it, you are both going to be extremely tired and you don't have to make love for the sake of it. It's okay to just cuddle up and sleep or maybe even just sleep on your own sides- whatever gets you a good sleep to conquer the next day and take off at least a little bit of the tiredness.
How and What to Pack for the Indian Wedding Night?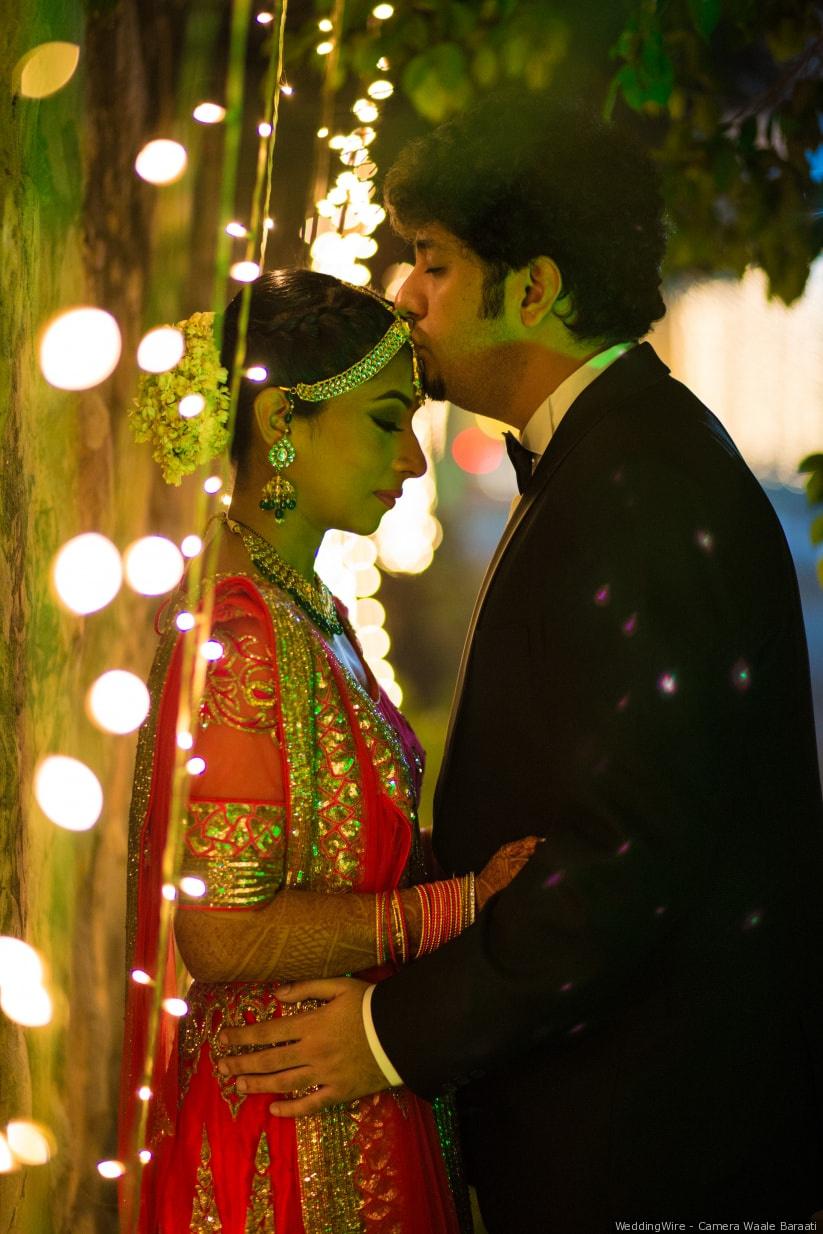 Your wedding is not just another party where you go back home and crash on the bed, without a care in the world. You are in a new house, new surroundings and out of your own den. Also, you are dressed in the world's finery from top to bottom and there is no way that can be the most comfortable sleeping attire.
You don't want to spend hours digging deep into your luggage trying to find the things you need. And hey, don't forget the next day awaits too. Here's what you need to plan and pack for the Indian wedding night:
1. Survival Kit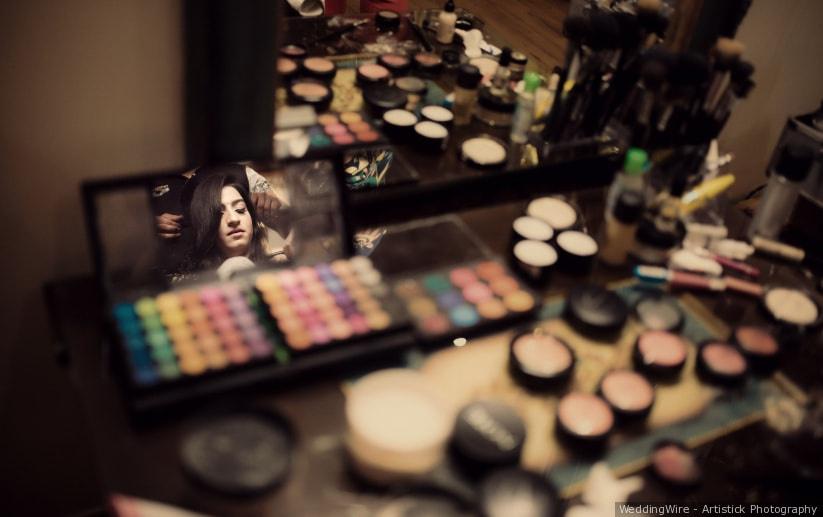 'Emergency or Survival Kit' may sound a bit extreme but that has got to be the aptest term for it. Pack a kit that can carry all the things you deem essential. This kit should include all the necessities like face wipes, tissues, safety pins and hair clips, a moisturiser, a night cream, a perfume, a chocolate or some candies, phone charger, thread and needle, and anything else you can't survive without.
PS: Also keep a pack of condoms in the kit, in case you have enough energy and enthusiasm left by the end of the night.
2. Change of Clothes and Shoes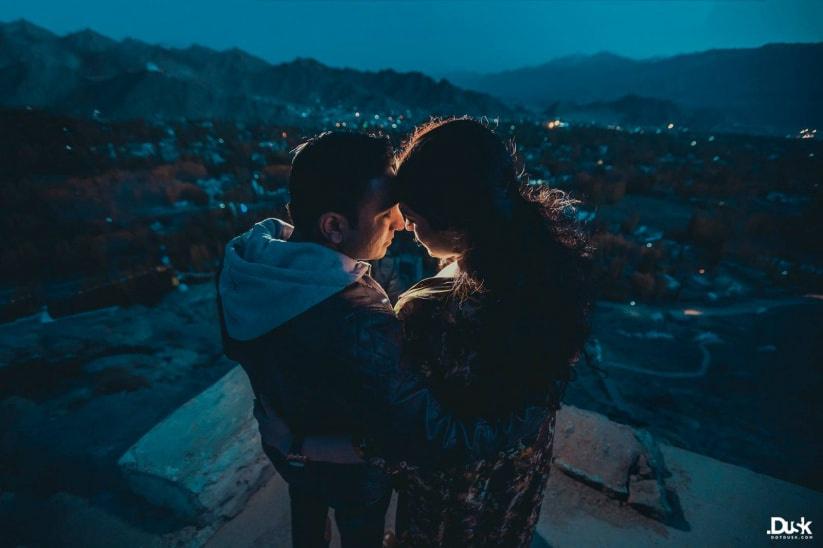 Although you may have packed in your entire wardrobe to be moved to the new house, it's advisable to pack in a smaller bag separately for the Indian wedding night and the day after. Pack in your comfy or sexy nightwear, two fresh pairs of lingerie and a set of clothes that you plan to wear the next morning. Also, do not forget to pack in your slippers and another pair of comfortable footwear to change into as soon as you can (you will probably be dying to get out of your stilettoes).
3. Toiletries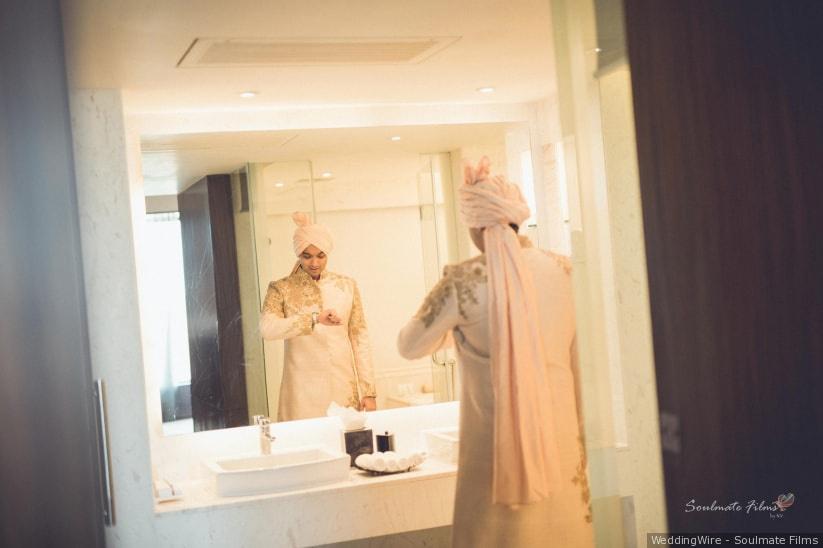 Now we know your partner's house will have everything you need but it's always better to pack your own Toiletries. Shampoo, body wash, toothpaste and brush, towel and all. This kit should also include your best friend for the night- makeup remover.
4. Makeup Kit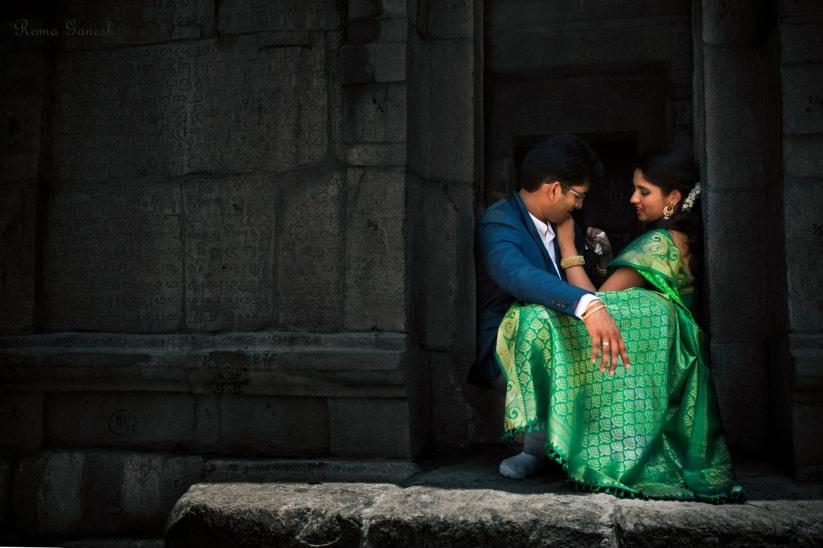 Pack a smaller makeup kit separately for the next morning. Whether you have some rituals and ceremonies or not, you will need a bright lipstick and some Kohl to look like the pretty dolled up bride from last night. Just pack in some essential makeup products.
The Indian wedding night is a beautiful first of its kind experience. Excitement, entertainment, confusions, drama and emotions are all packed in this one night. But if you prep and pack right, you'll be able to wing it.
What's your take on the Indian wedding night and what are you most looking forward to or dreading the most?