20 Stunning Indian Bridal Jewellery Pieces We're Dying To Have In Our Own Wedding Collection!
The Indian bride is synonymous with many things, and Indian bridal jewellery is certainly one of them! If you're gearing up for your wedding, check out these jewellery pieces for inspiration on what to buy!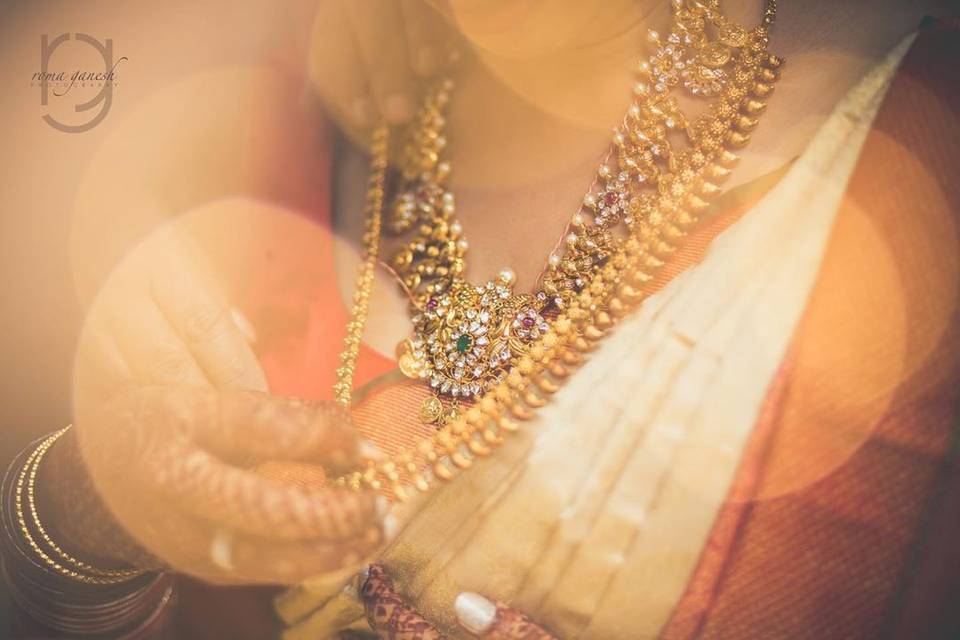 If there's one thing we know for sure, it's that no Indian bridal look is complete without piles and piles of jewellery. The bridal ensemble is all about glitz and glamour, and the Indian bridal jewellery has a huge role to play when it comes to providing that glitz.
If you're gearing up for your wedding and are looking for Indian bridal jewellery to add to your trousseau, check out these examples below and make a note of the ones you like!
1. Gorgeous bangles!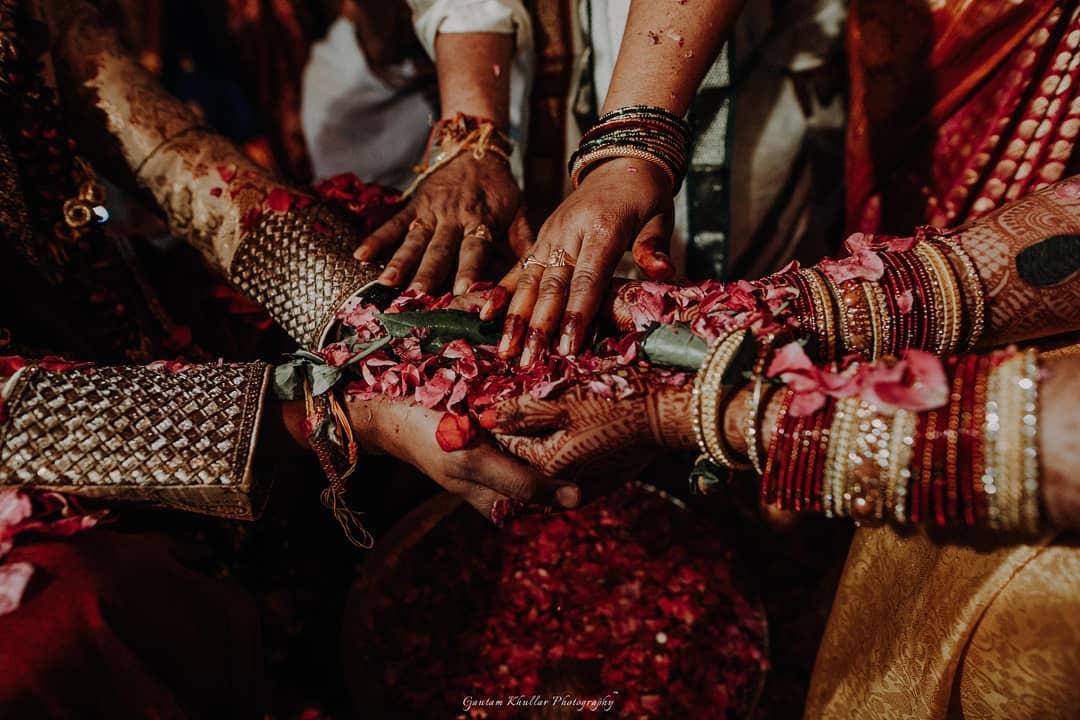 No Indian bridal jewellery look is complete without an array of gorgeous bangles, and you must get yourself different ones for each function!
2. Diamond Kangans!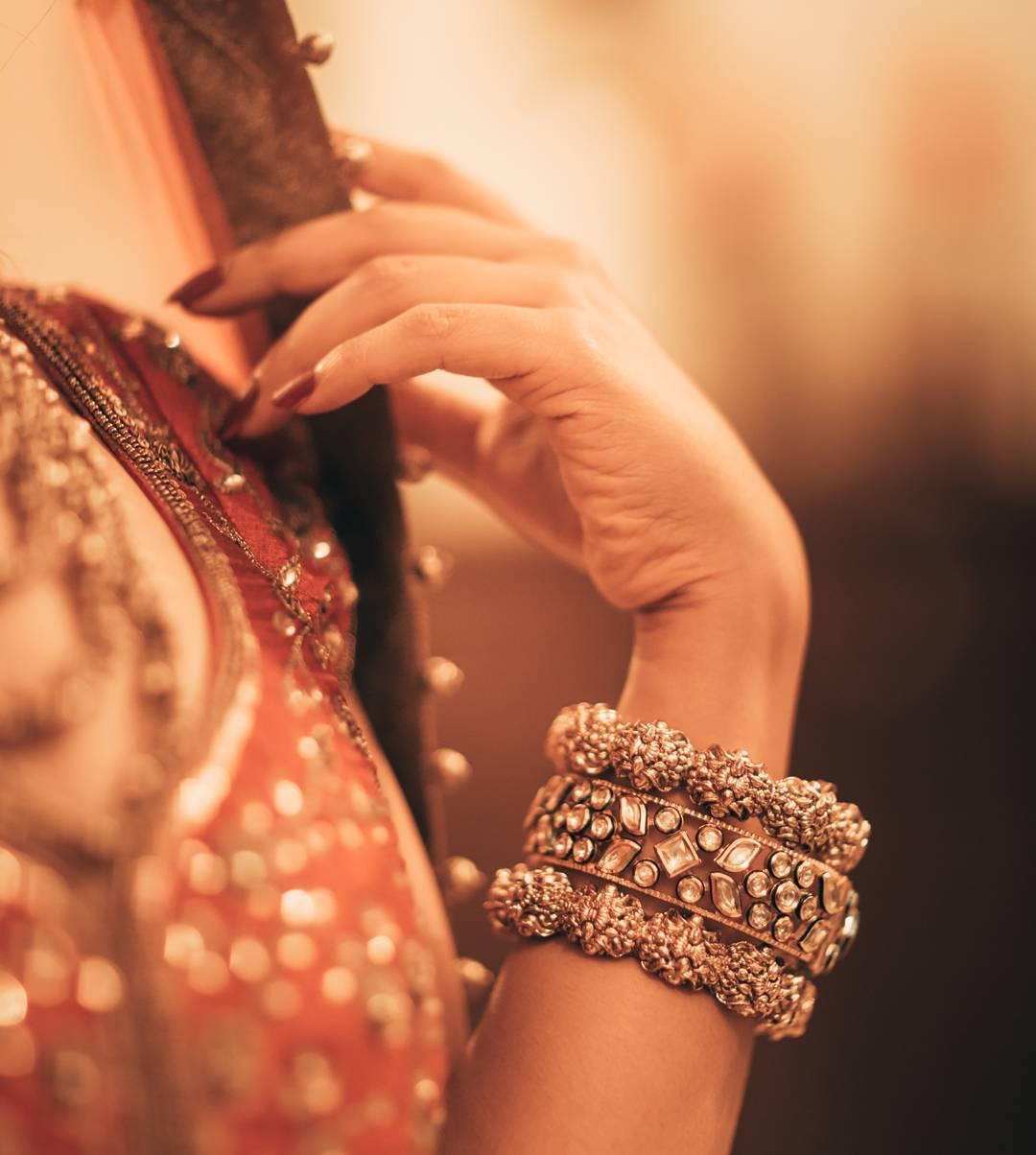 The humble diamond's posh cousin, diamond Kangans feature quite a bit in the Indian wedding scene. Wear these on your Sangeet!
3. Giant Jhoomars!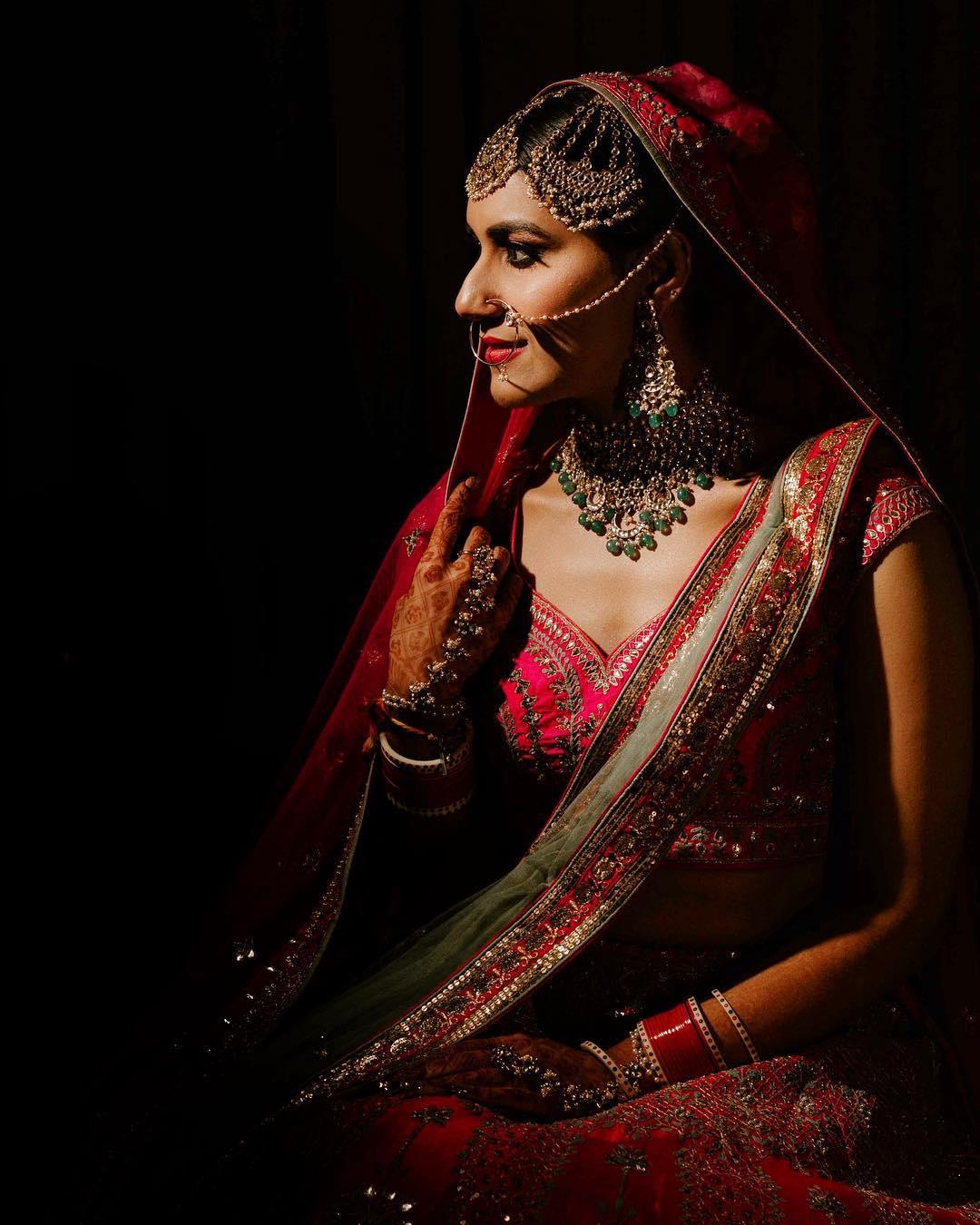 Ever since Madhuri Dixit sported them in Ded Ishkiya, every bride has been wanting to get her hennaed hands-on Jhoomars. Make sure you add them to your Indian bridal jewellery.
4. This gorgeous set!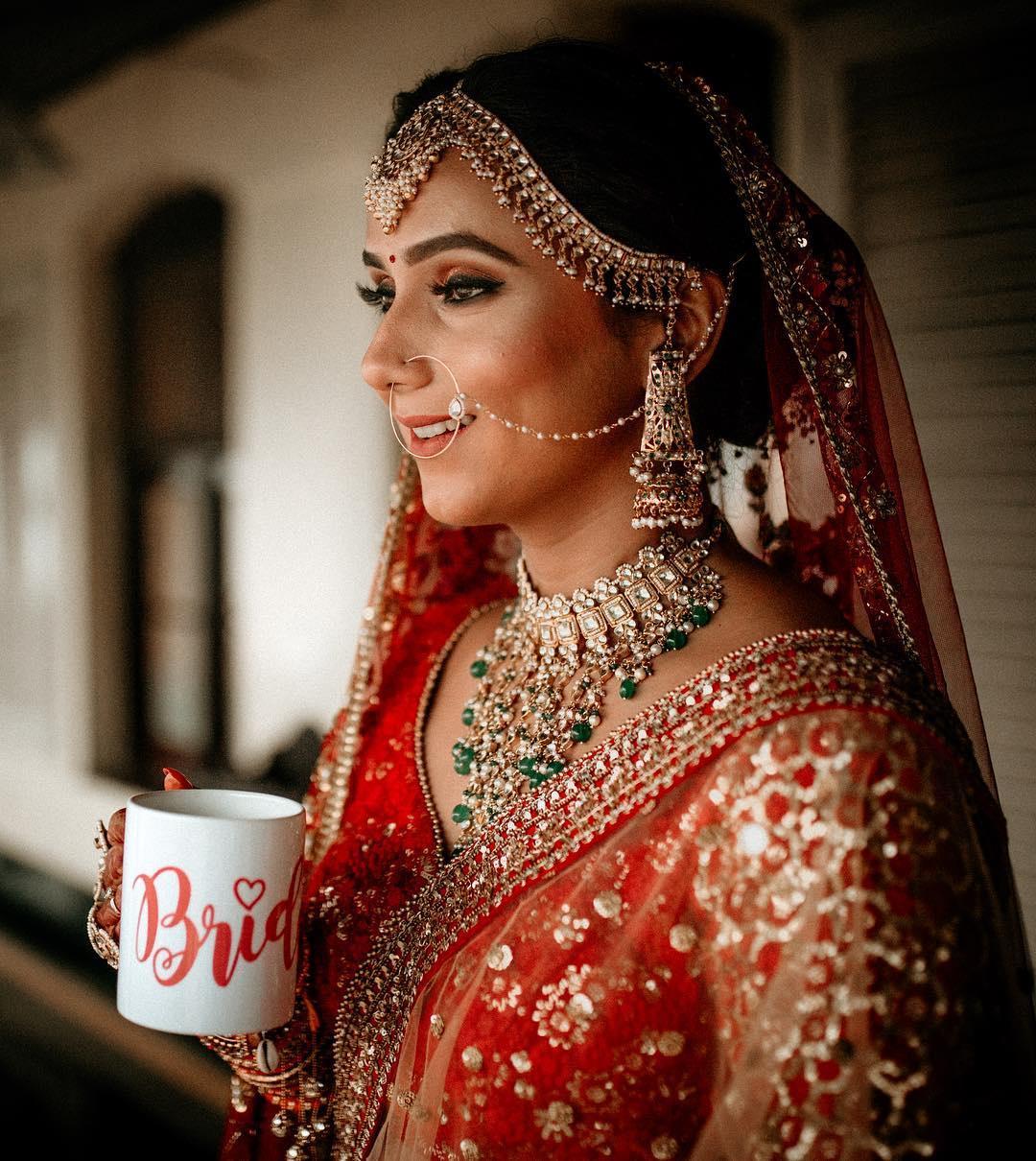 Want to know the easiest way to style your Indian bridal jewellery? Just get a complete set and you're done!
5. This Hyderabadi jewellery look!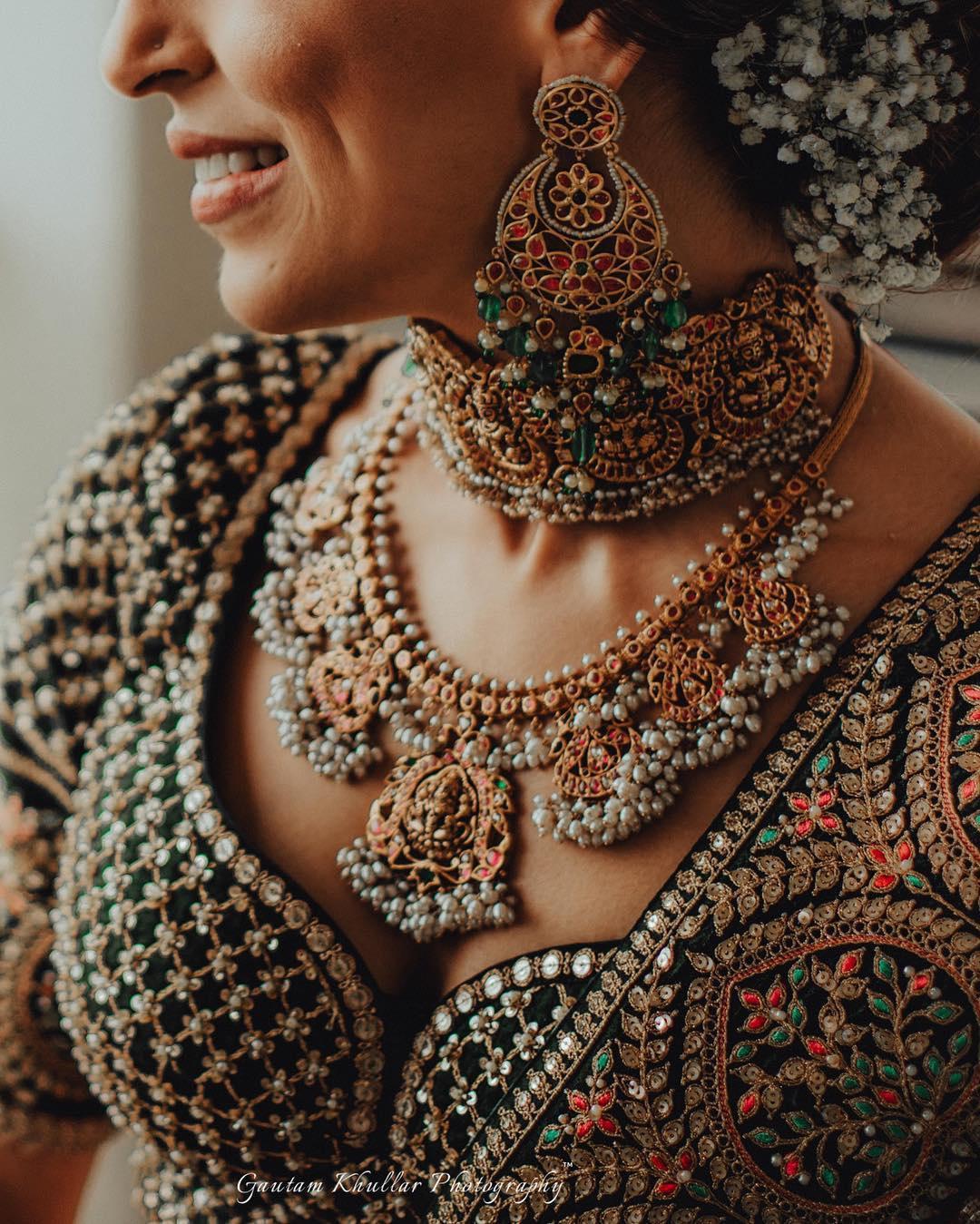 With gorgeous Chandbali designs and lovely pearl detailing throughout, this Hyderabadi jewellery set has to feature in your collection!
6. This super extra Nath!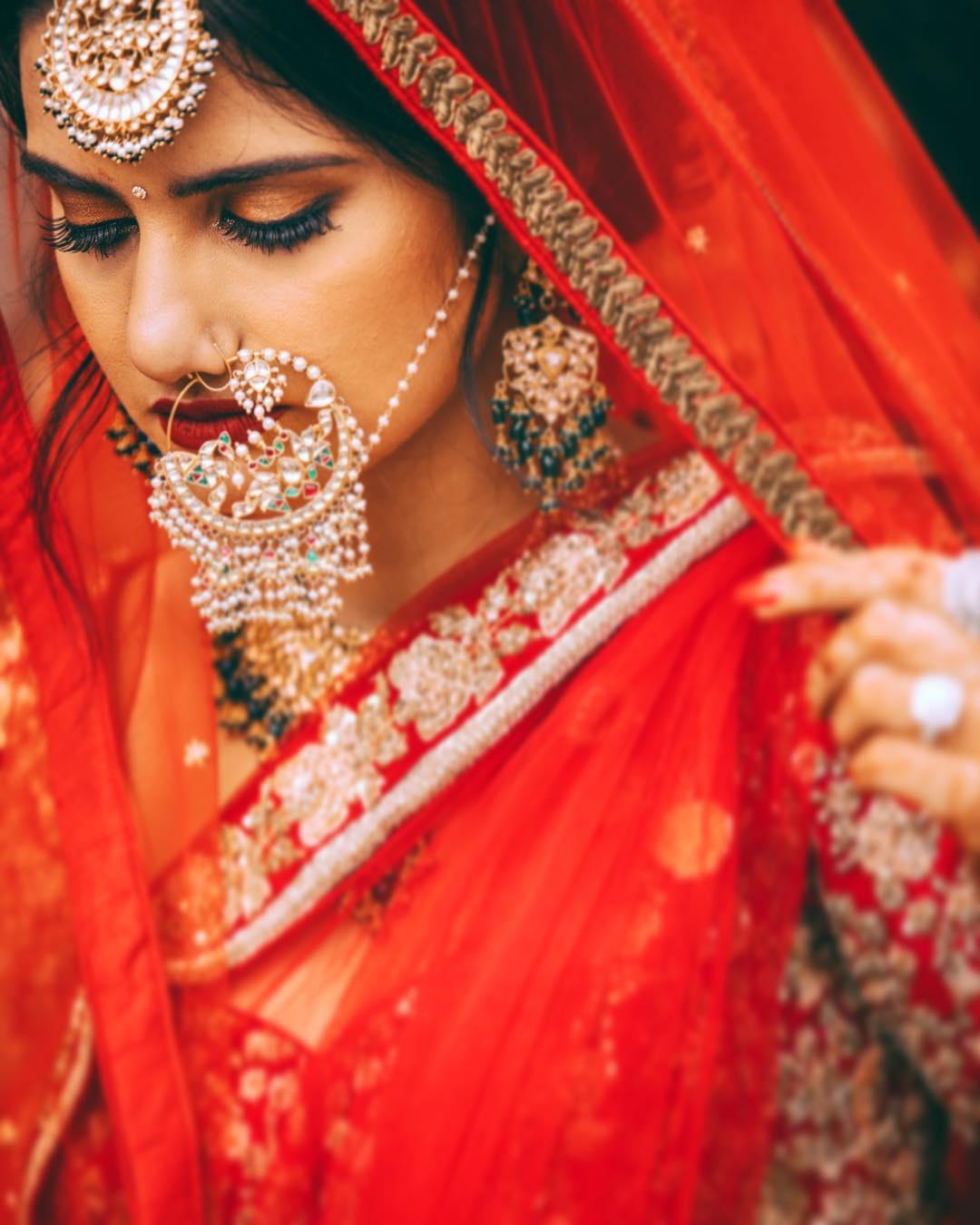 This is definitely one of the most intense Naths we have ever seen! Do you think you can pull this off? Let us know in the comments!
7. Giant Bali Nath!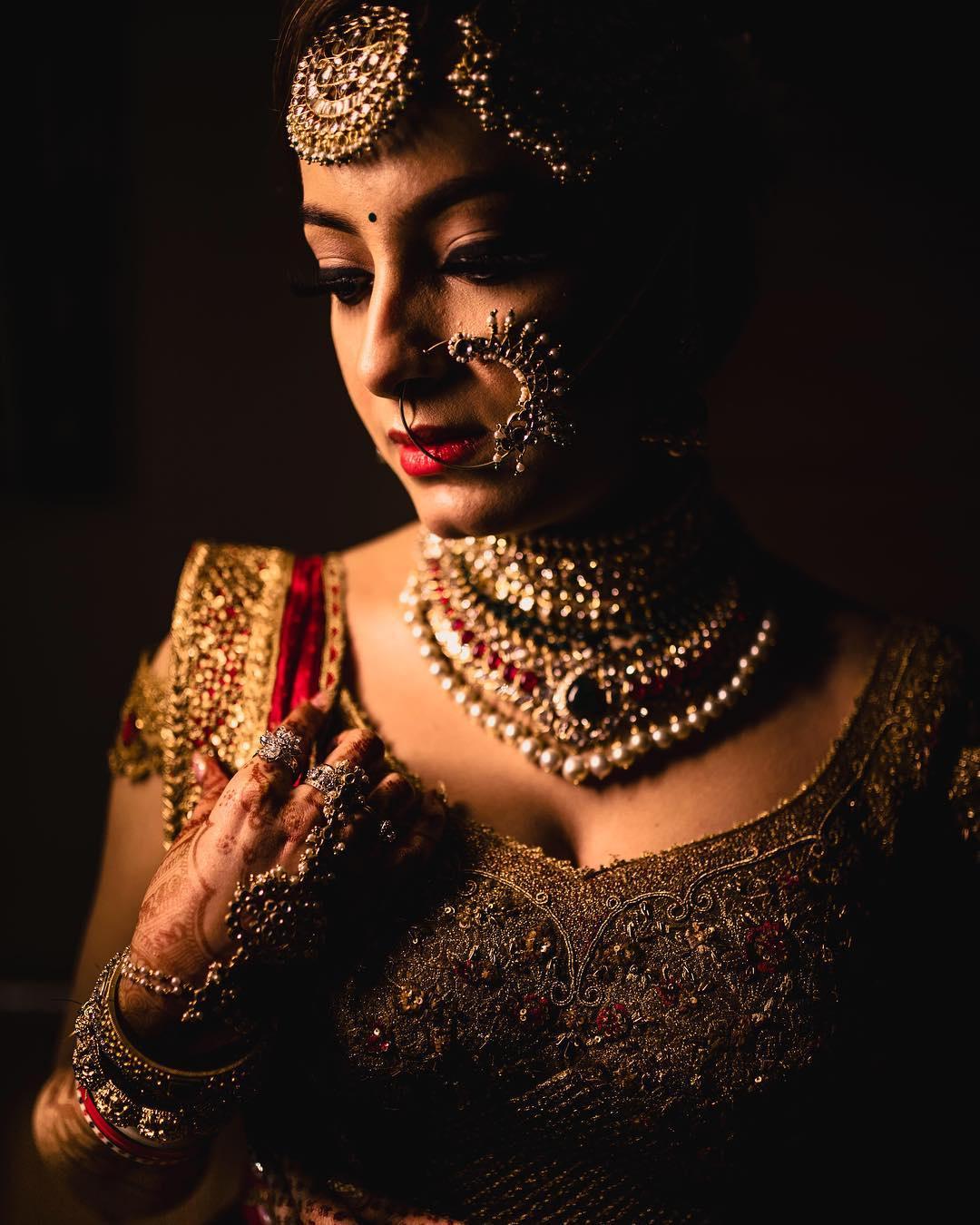 Speaking of intense gold Nath designs, here is another one that is perfect to add to your Indian bridal jewellery collection. With half the hoop exposed, it strikes the perfect balance between heavy and light jewellery.
8. Kundan Payal!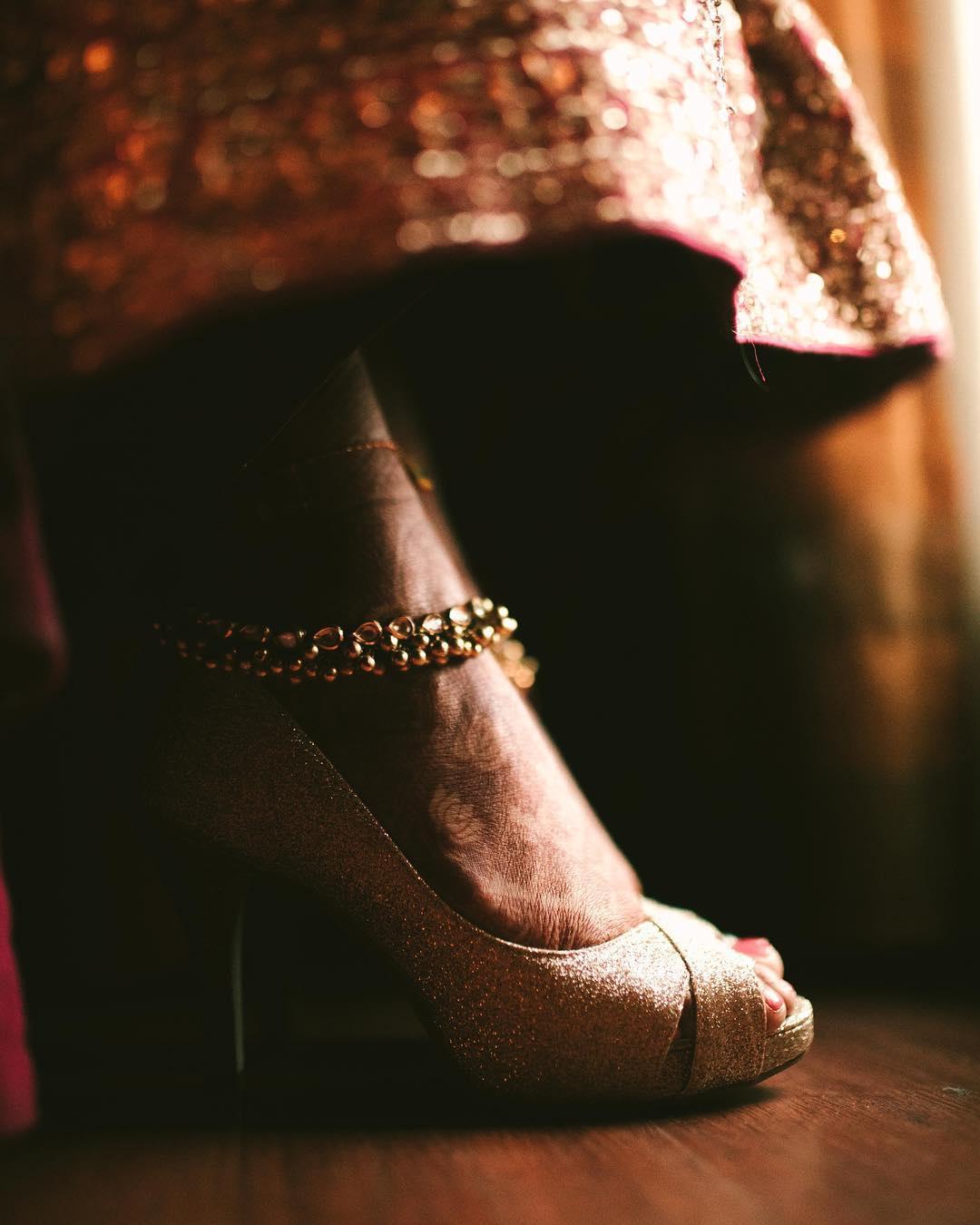 Your Payal may not be the most visible accessory you're wearing, but that doesn't mean you don't pay it any heed! Make sure it's a stunner like the rest of your Indian bridal jewellery!
9. Long pearl necklace!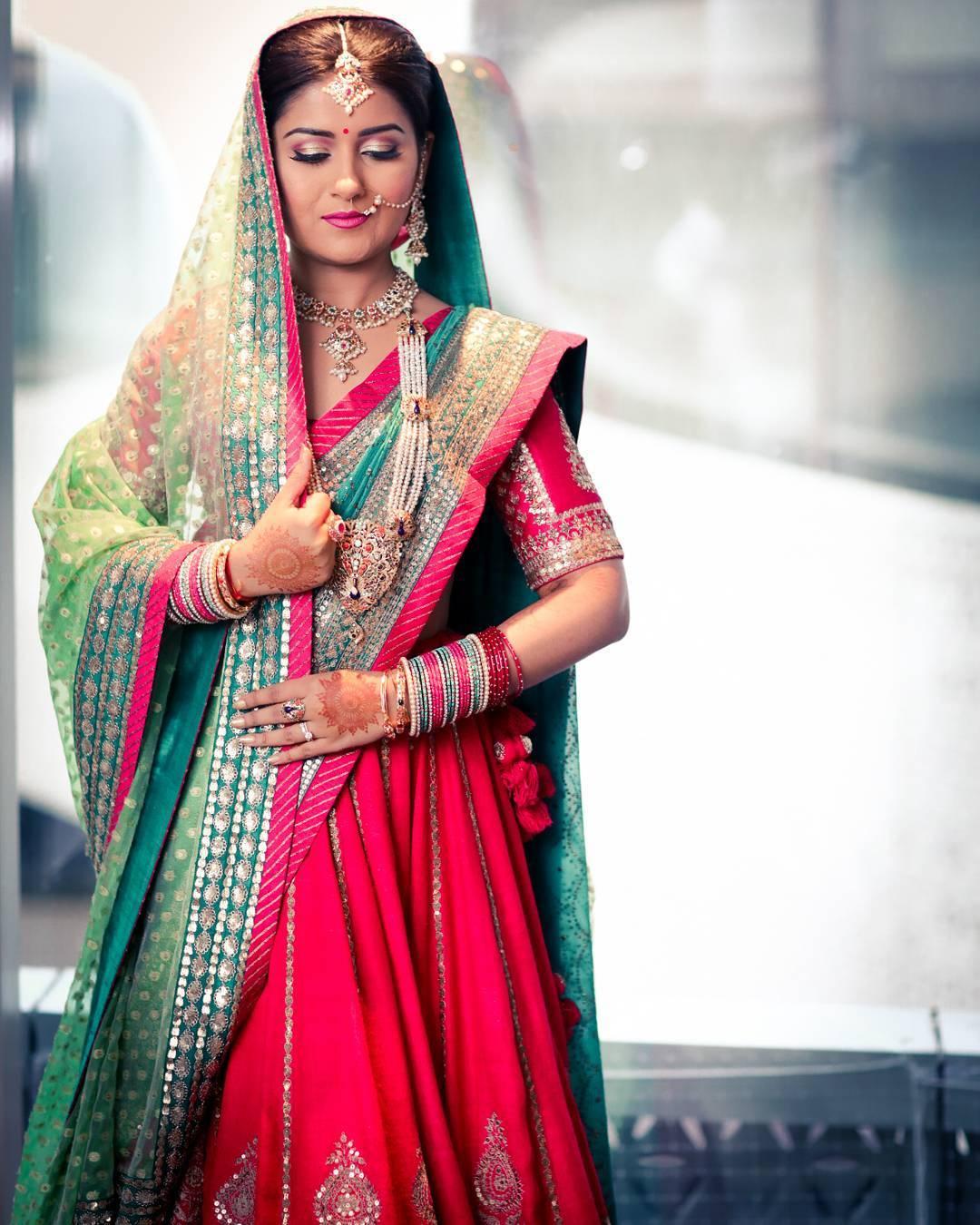 Nothing says regal like a long necklace made of multiple strings of pearls, ending with a large pendant. Wear this Hyderabad jewellery with a saree for a great look!
10. Polki diamond sets are a must!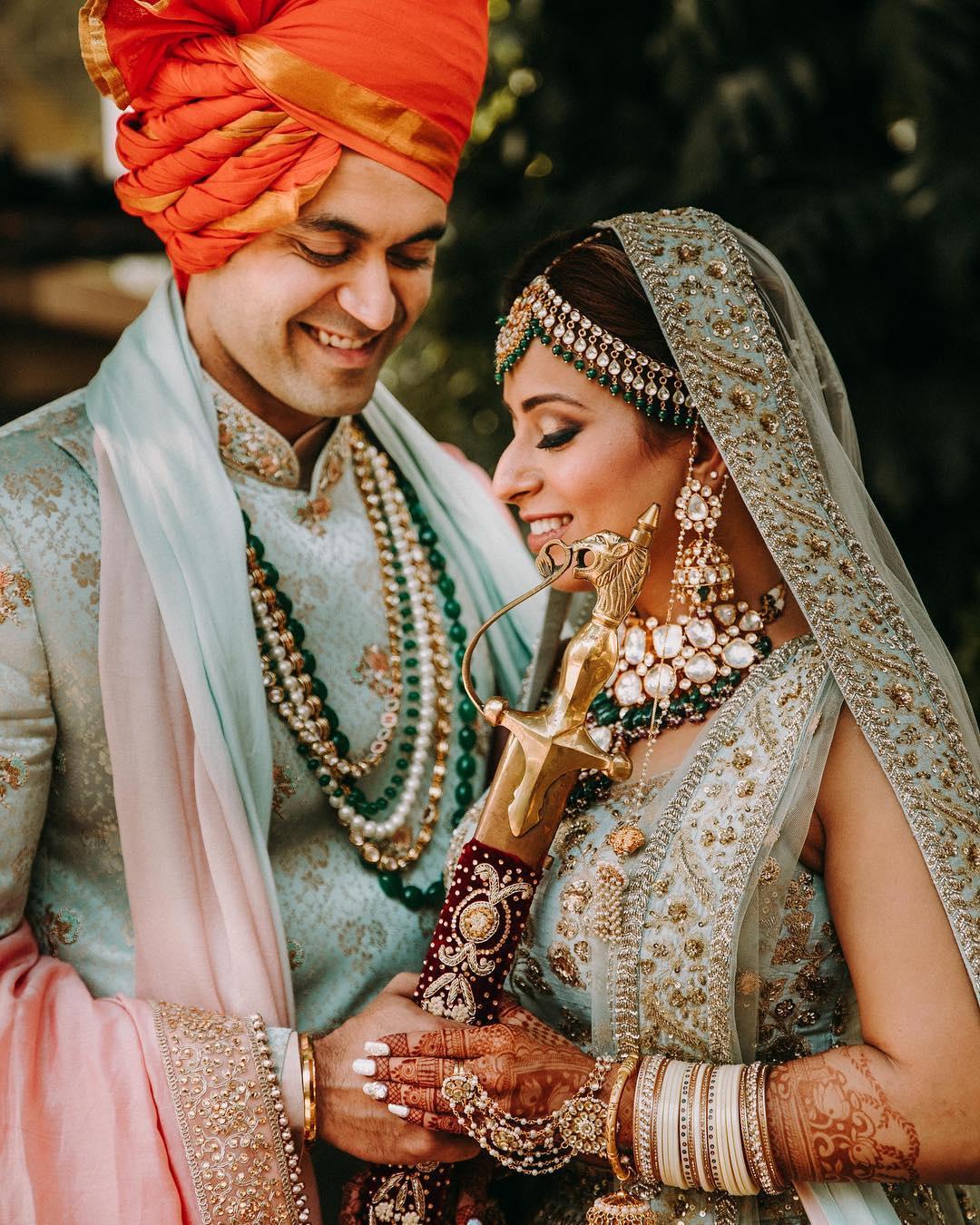 Nothing, and we mean nothing, says bridal the way uncut diamonds do. Grab a Polki set or at least a necklace in this style to complete your look!
11. Polki set with a long necklace!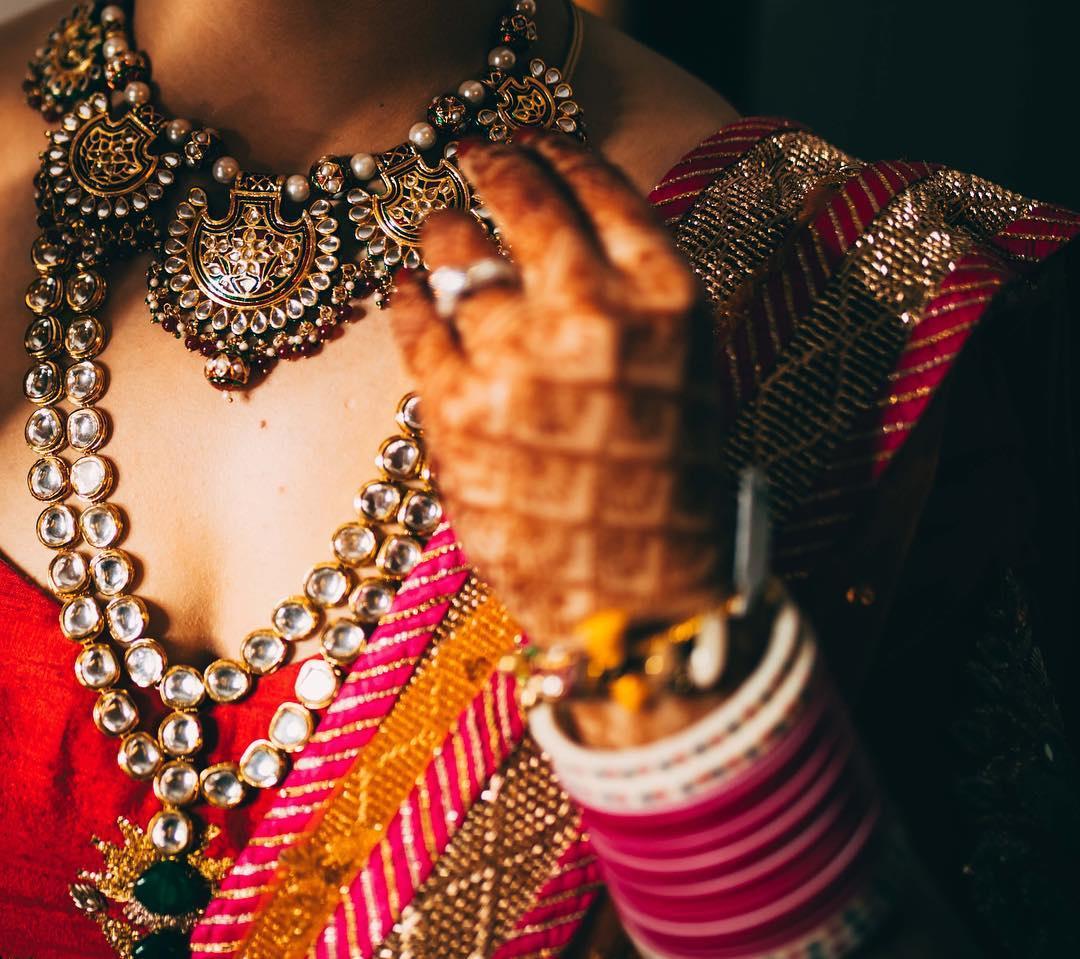 Speaking of Polki sets, here's another great example with Kundan designs and huge diamonds on the necklace!
12. A statement ring!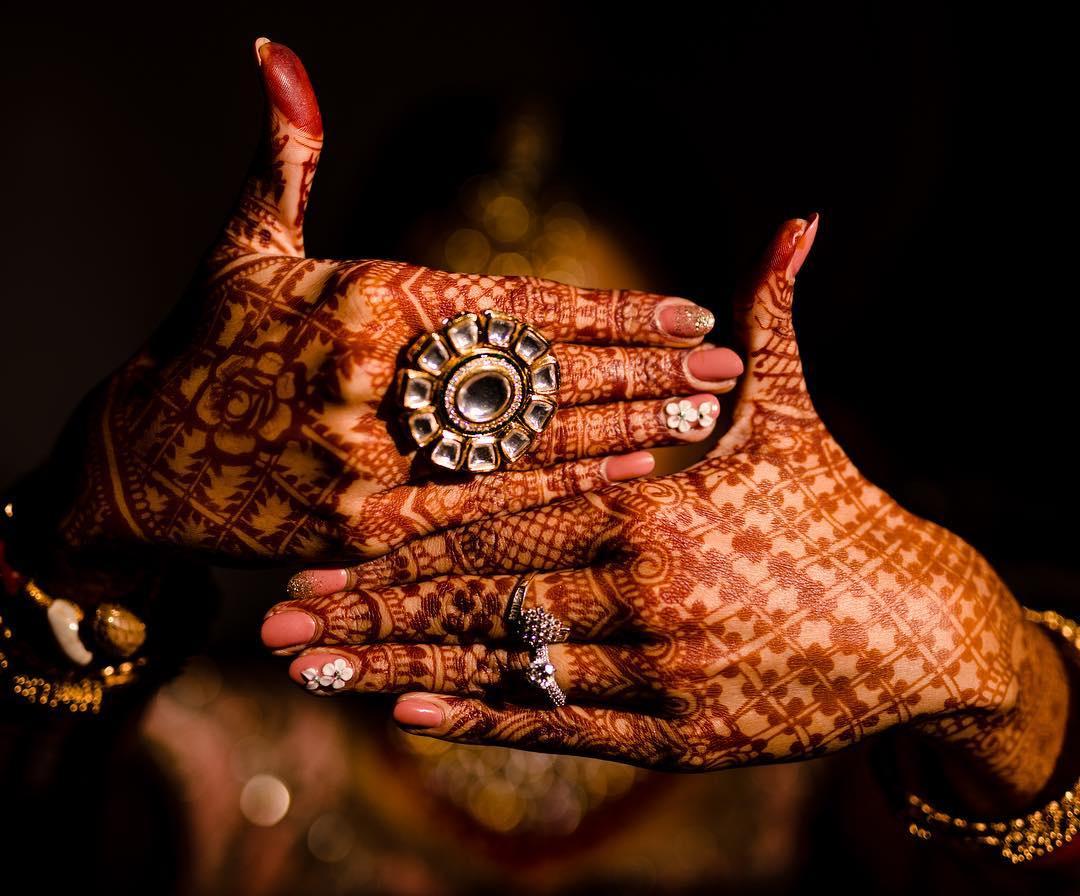 Want to draw attention to your hands so that you can show off your bridal mehndi? Then all you need to do is wear a statement ring!
13. Tiny Nath with Polki diamonds!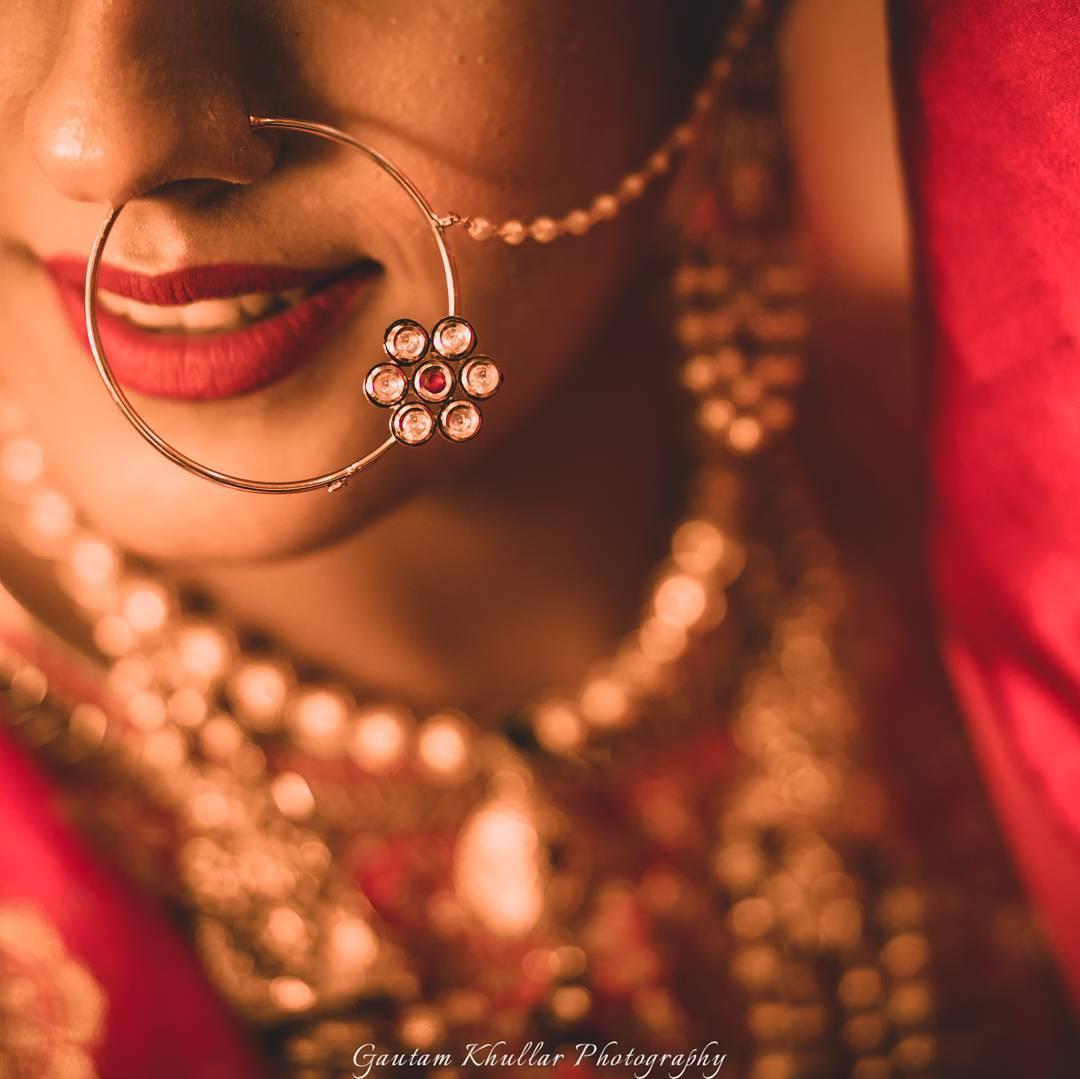 Love clean, minimalist designs? This tiny Nath is a great example of this aesthetic. Such Naths are ideal for petite women who may drown in some of the larger Naths we've shown you.
14. Hyderabadi bangles and Maang Tikka!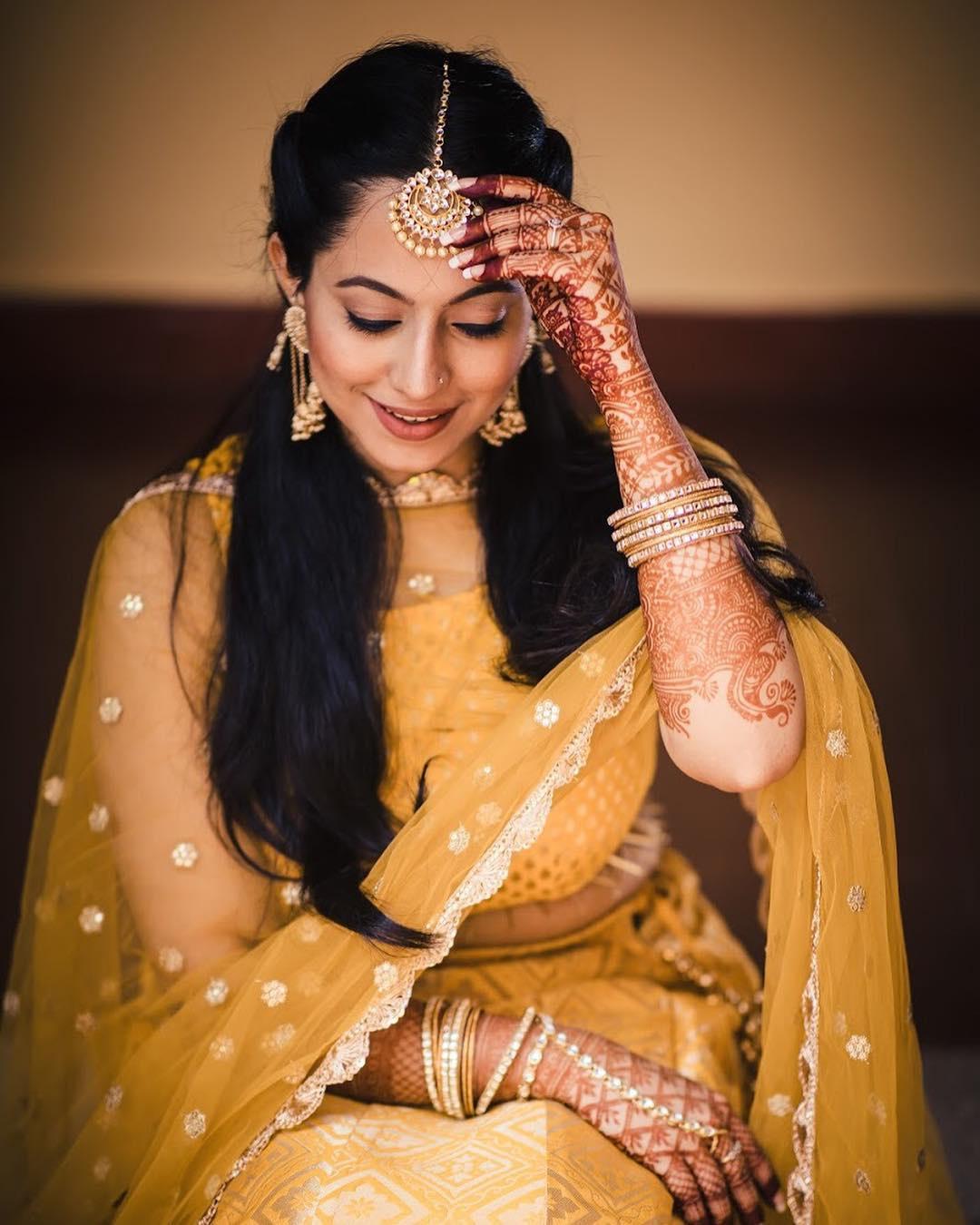 For your Mehndi ceremony, get yourself a pair of stone studded Hyderabad bangles, especially if you're planning to have the mehndi applied later, like most brides do these days!
15. Heavy Kangan for layering!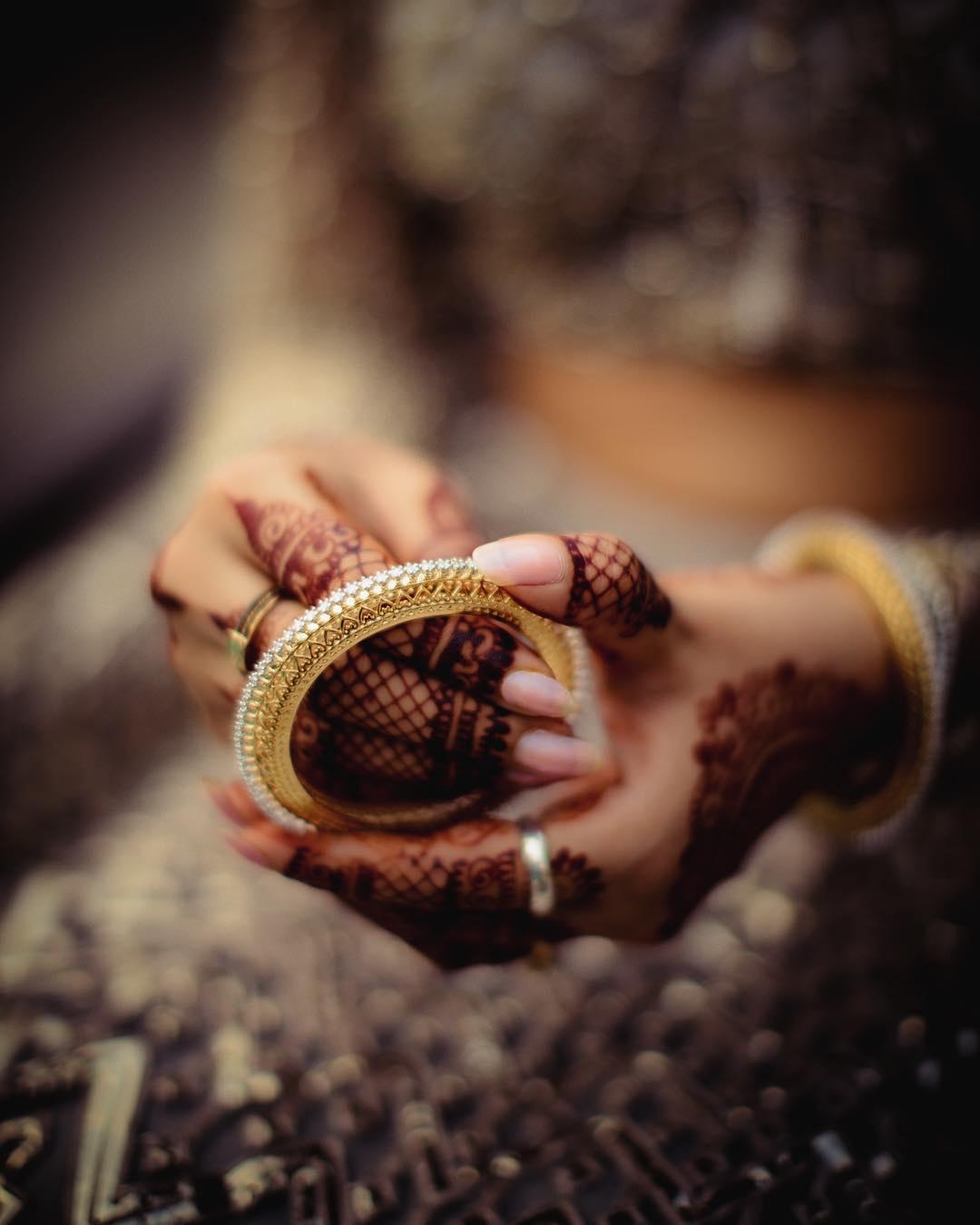 If you're planning to wear lots of bangles, to grab a pair of heavy Kangans that you can use in the front to create a layered look.
16. Statement terracotta jewellery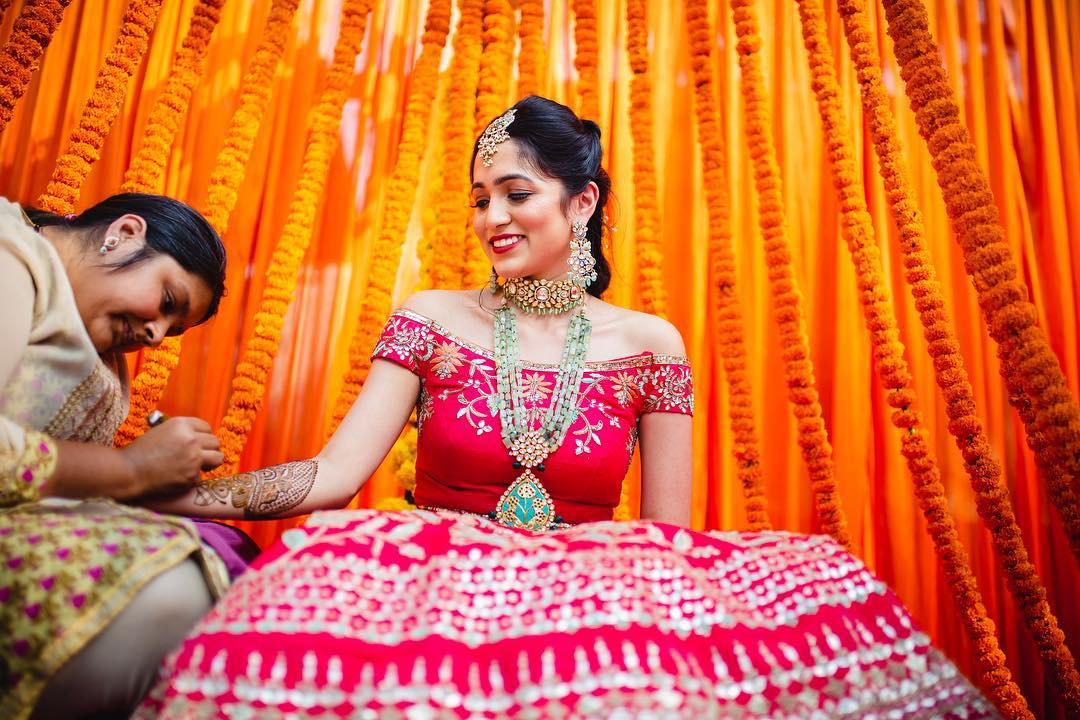 Who says that your Indian bridal jewellery must only consist of precious stones? Wear a terracotta necklace like this bride and rock your Mehndi!
17. A lovely pair of Jhumkis!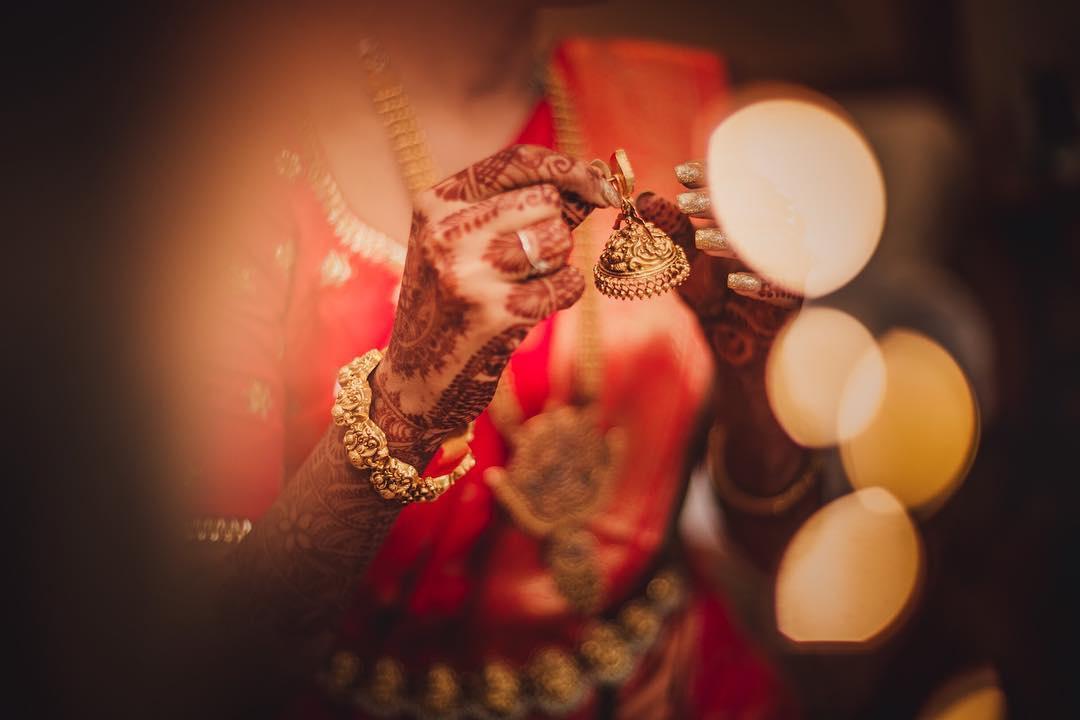 Brides all over the country go gaga over Jhumki earrings! Add these to your collection and wear them to exude a girlish charm!
18. Heavy gold Kada!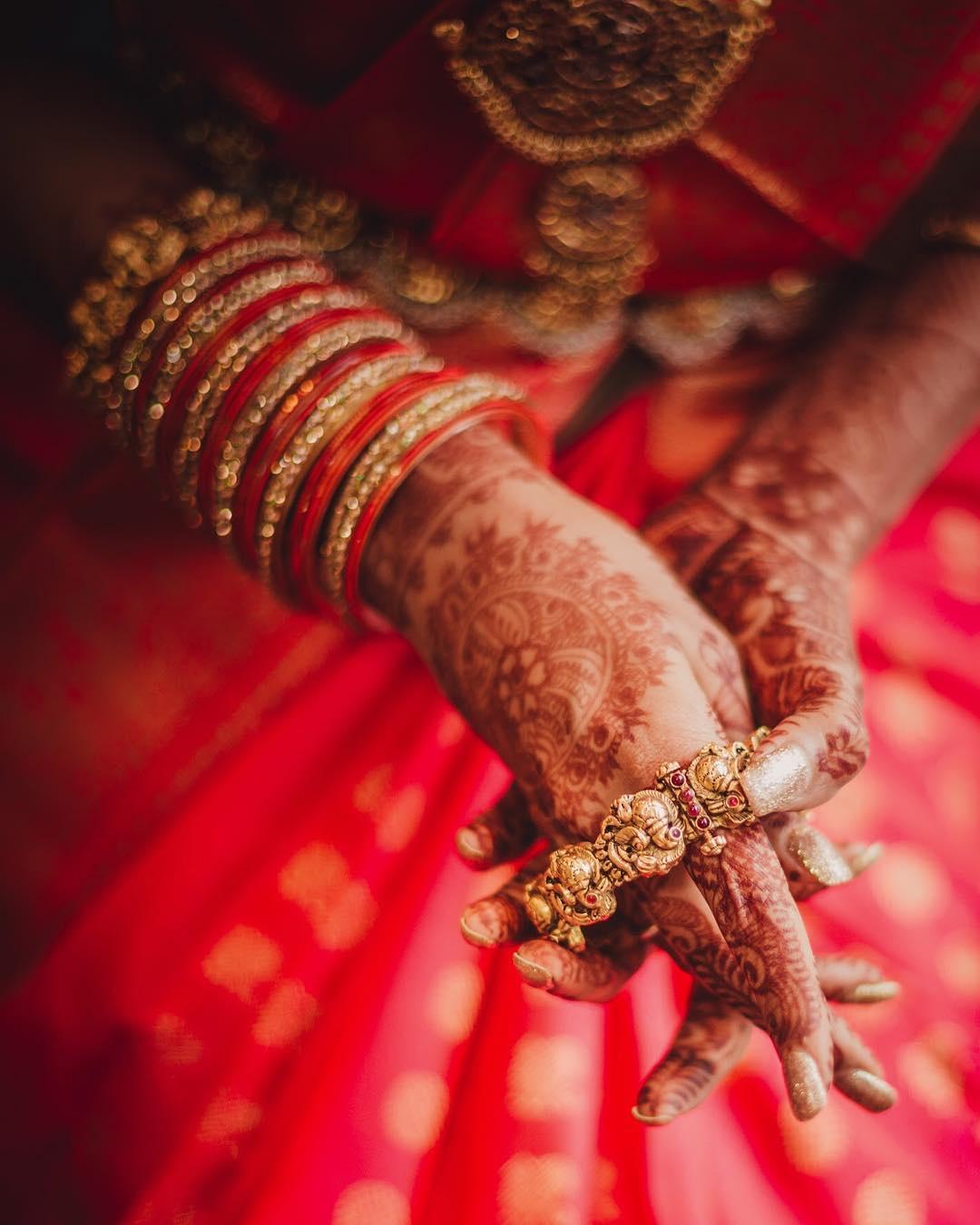 Layer your lighter bangles with a heavy gold Kada that's bound to make a statement! Use them at the beginning and ends of the stacks of bangles for a great look!
19. Silver jewellery for a unique look!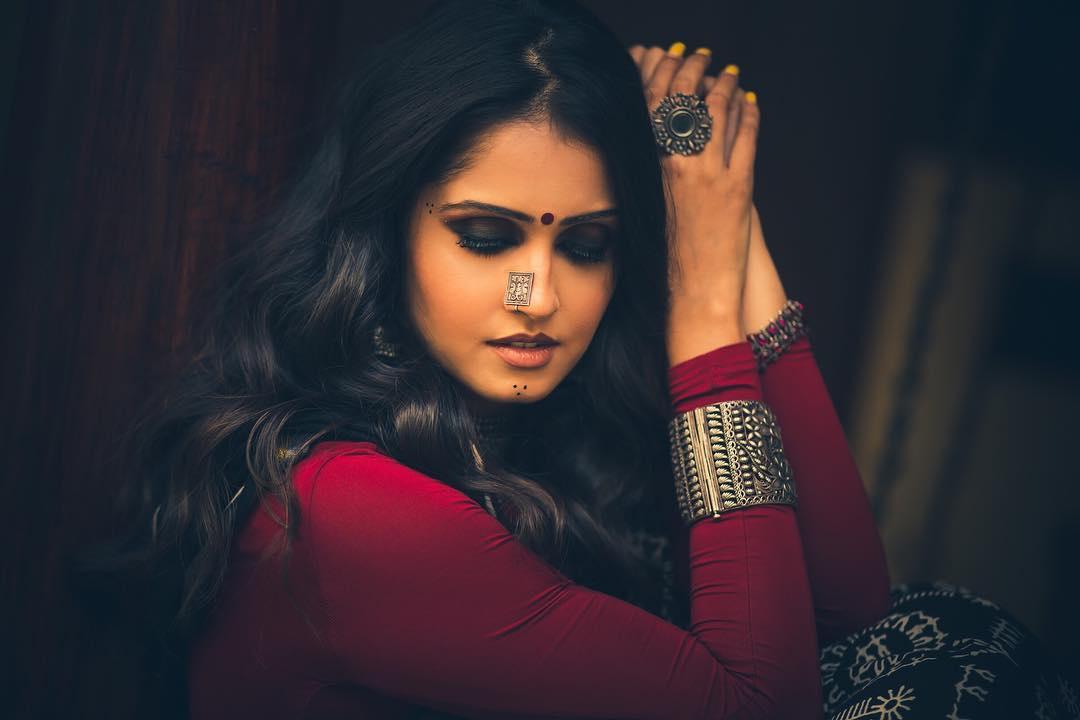 Speaking of making a statement, there's no easier way to look different at an Indian wedding than by wearing sterling silver jewellery! Whether you go for heavy cuffs or a silver Payal, you must feature this jewellery style on at least one day of your wedding!
20. Statement silver ring!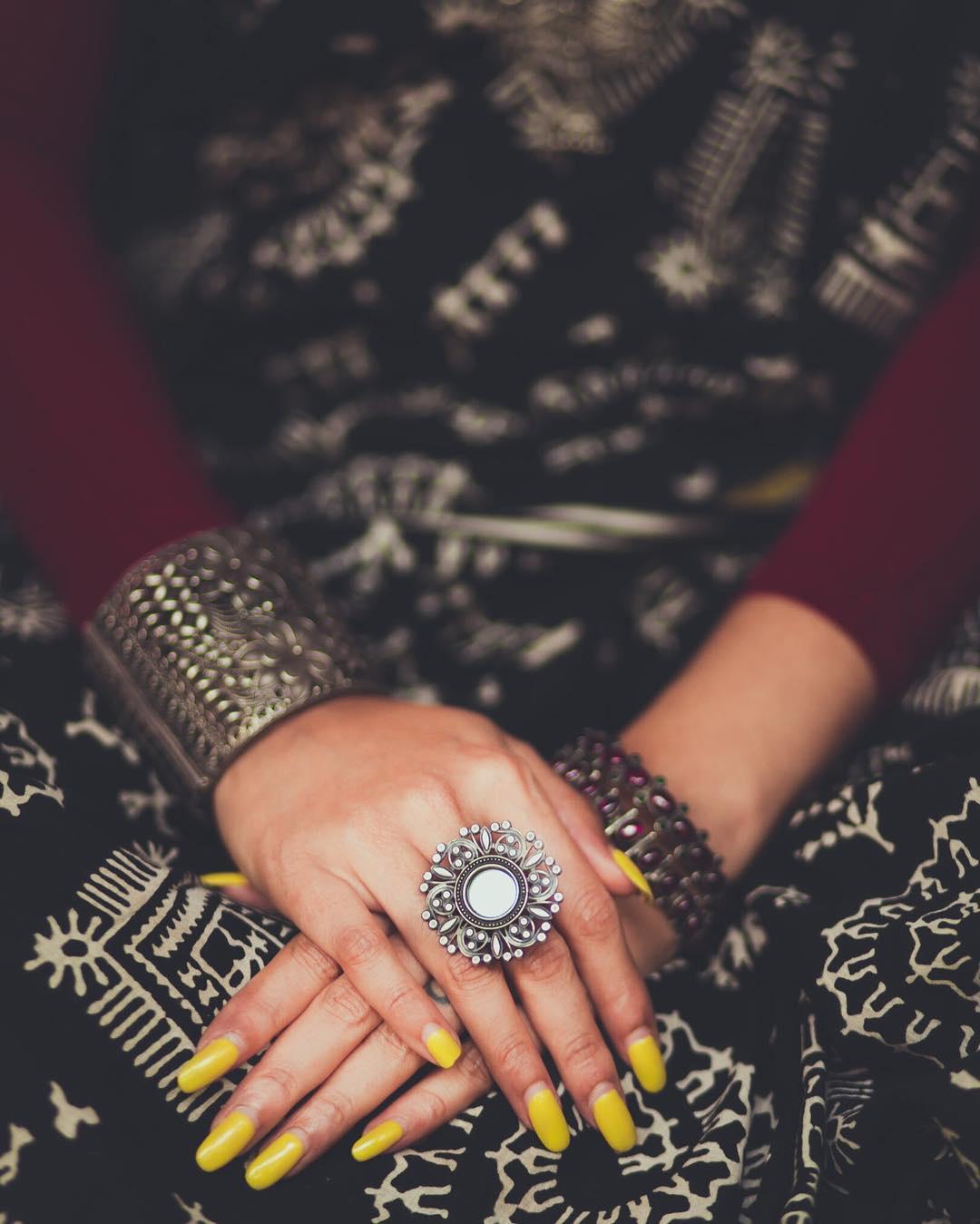 If you are going for the silver look, don't forget to wear a pair of statement silver rings to complete the whole ensemble! Stack your wrists with silver bangles too!
With so many options for fantastic bridal jewellery, it's no wonder that brides often get overwhelmed while shopping. Don't worry about feeling the same way! Include at least one Kundan look, one Hyderabadi set, a few heavy gold pieces and one diamond set! You'll be sorted for life!
Don't know where to buy any of this? Check out these jewellery stores near you!