Want to Know How to Make Lehenga Fluffy? Here's a Rundown on All You Need to Know
Every girl wishes to have a lehenga which exactly looks like the dreamy gown of Cinderella. Here are some tips for you so that you know how to make lehenga fluffy and have a gorgeous lehenga on your wedding day.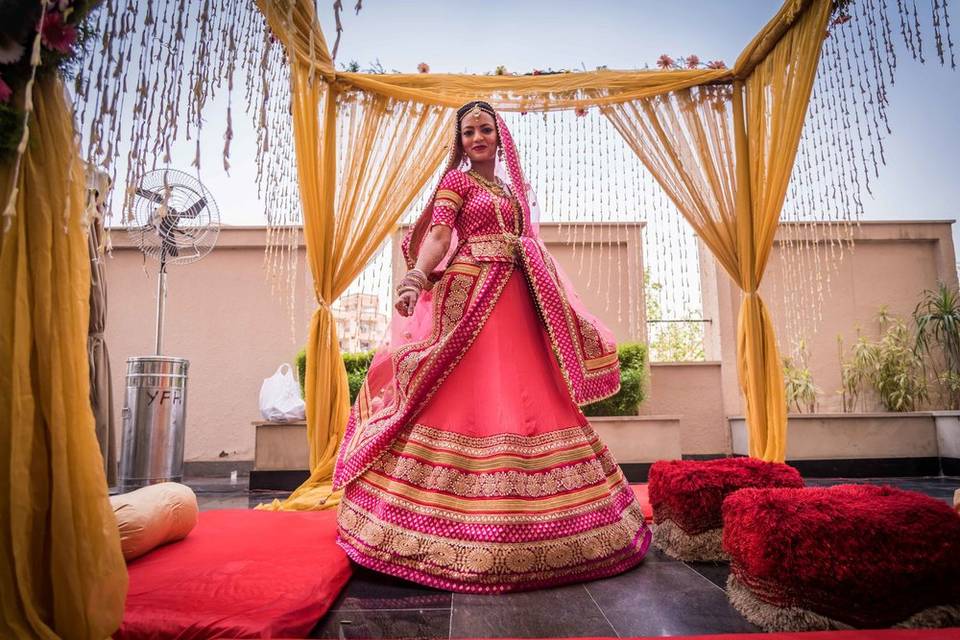 Have you ever dreamt of a big fluffy lehenga? Have you ever wondered how to make lehenga fluffy? When you are going to meet your designer, it is essential for you to know about how you can reduce the heavy weight of your outfit and can walk easily on the aisle, and yet have a fluffy lehenga.
Which cuts make your lehenga fluffy?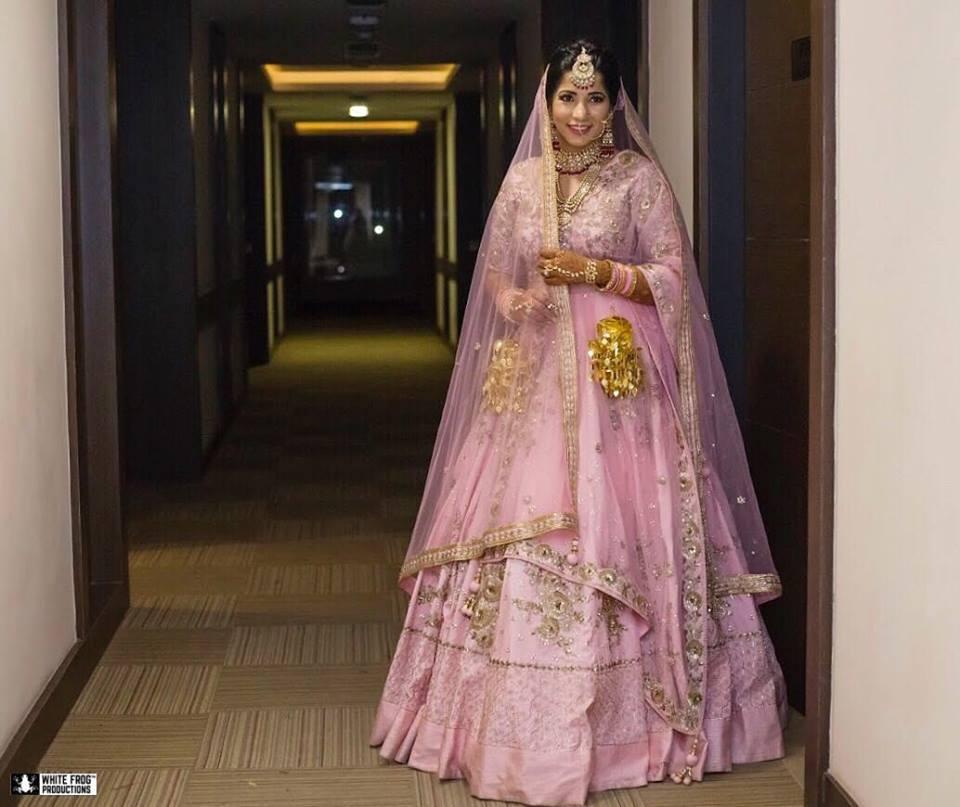 If you are wondering about how to make lehenga fluffy then you should remember that there are certain cuts, like straight cut, mermaid or fish cut and A-line etc., which cannot add the desired volume to your lehenga. Whereas cuts like the umbrella cut and circular cut offer a perfect fluffy lehenga look. While choosing the fabric also you must be careful and you should choose that particular fabric, which may be lighter in weight but where the quality has not been compromised.
Be a Royal Diva with a Fluffy Lehenga on your Wedding Day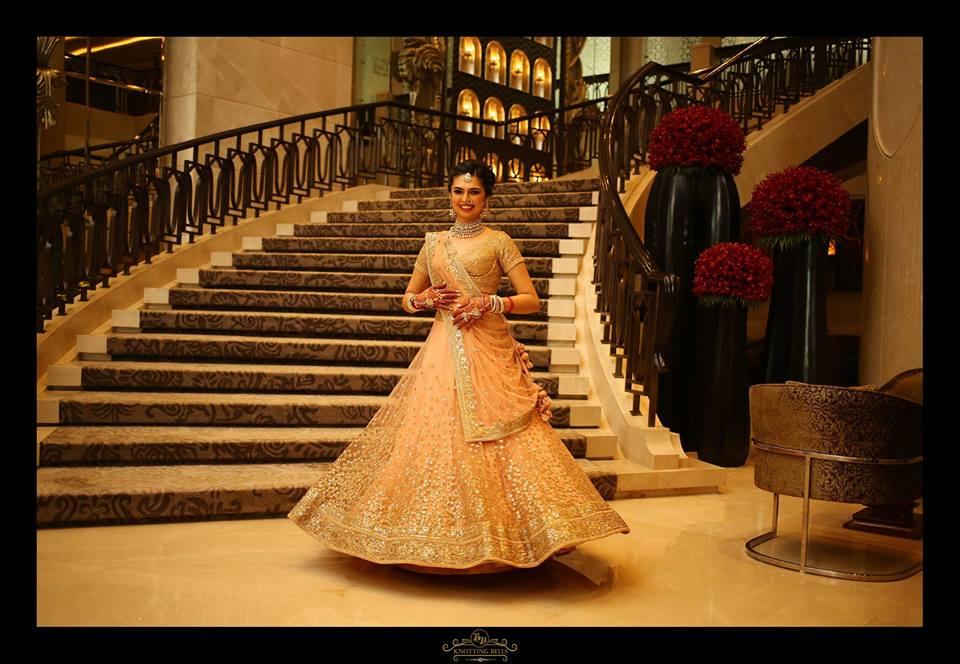 Do you want to look like a diva? It's time to make a statement with beautiful fluffy bridal lehenga. You must opt for season's best lehenga pieces that are exclusively made for twirling. Cascading down to the floor, the lehenga can enhance the beauty of the wearer and add a sense of royalty. When it comes to wedding or festival seasons, it is one of the top picks of Indian women. Be it the mehndi function, sangeet ceremony, engagement party or the main wedding - there is a lehenga for every one of them. As the fluffy lehengas have great volumes with broad flares, it provides an impression of flaring when you are walking on the aisle. But you have to know the secret of how to make lehenga fluffy to get a beautiful look.
Fluffy Lehengas are perfect for Indian Brides
Most of the girls prefer to go for fluffy lehengas which are in style nowadays but most of the time they don't know how to make lehenga fluffy.
This concept has become very popular in Bollywood movies and celebrity weddings. As the lehengas come with broad flares, it looks like a complete circle at the hemline and the extreme fluffiness gives a perfect stylish look which is best suited for the wedding ceremony.
Indian women are having diverse body shape, thus the need for different designs arise but these lehengas compliment every body shape and offer a rich impression to every wearer. Prepare yourself up for wearing this versatile ensemble and sit back for tonnes of compliments zooming your way.
5 tips on how to make your lehenga fluffy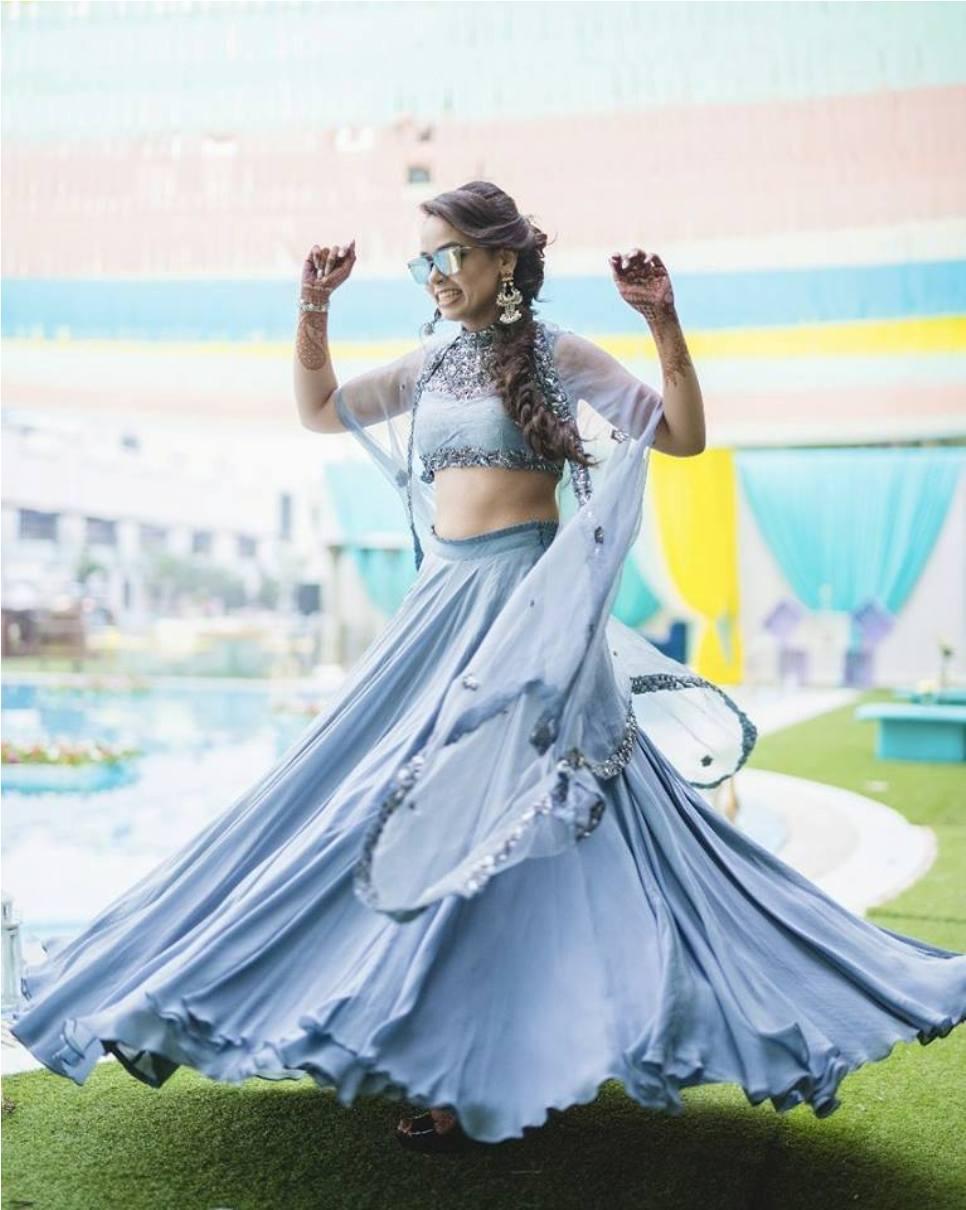 It is true that everyone would not be able to carry heavy weight traditional lehengas, owing to how difficult it is to carry the same. So if you want to know how to make lehenga fluffy then here are certain tips that you should always remember and those are:
1. Cancan
It's a soft net-like material; you can also call it a mesh and this can be used underneath your lehenga to give you that royal flare that you have always desired. You can also attach double cancan for having maximum possible flares. It can be placed around thigh areas. But if feel a full-length cancan might get too much, then attach your cancan at the knee area for getting a more elegant flare. You can sit down anywhere because this soft material will settle down whenever required. The original colour of this material is white though it can be dyed to match the exact shade of your lehenga.
2. Buckram
Buckram is made of hard net and the structure is different from that of cancan. It is stiff and provides extra support to bear the weight of the lehenga. If you are wondering about how to make lehenga fluffy, then you should know that this type of material is best suited for a function where there's less sitting involved - like engagement, sangeet ceremony and reception party. Such is the material that makes the lehenga fluffier than usual. Avoid folding your lehenga if you attach buckram underneath, instead hang it before your function.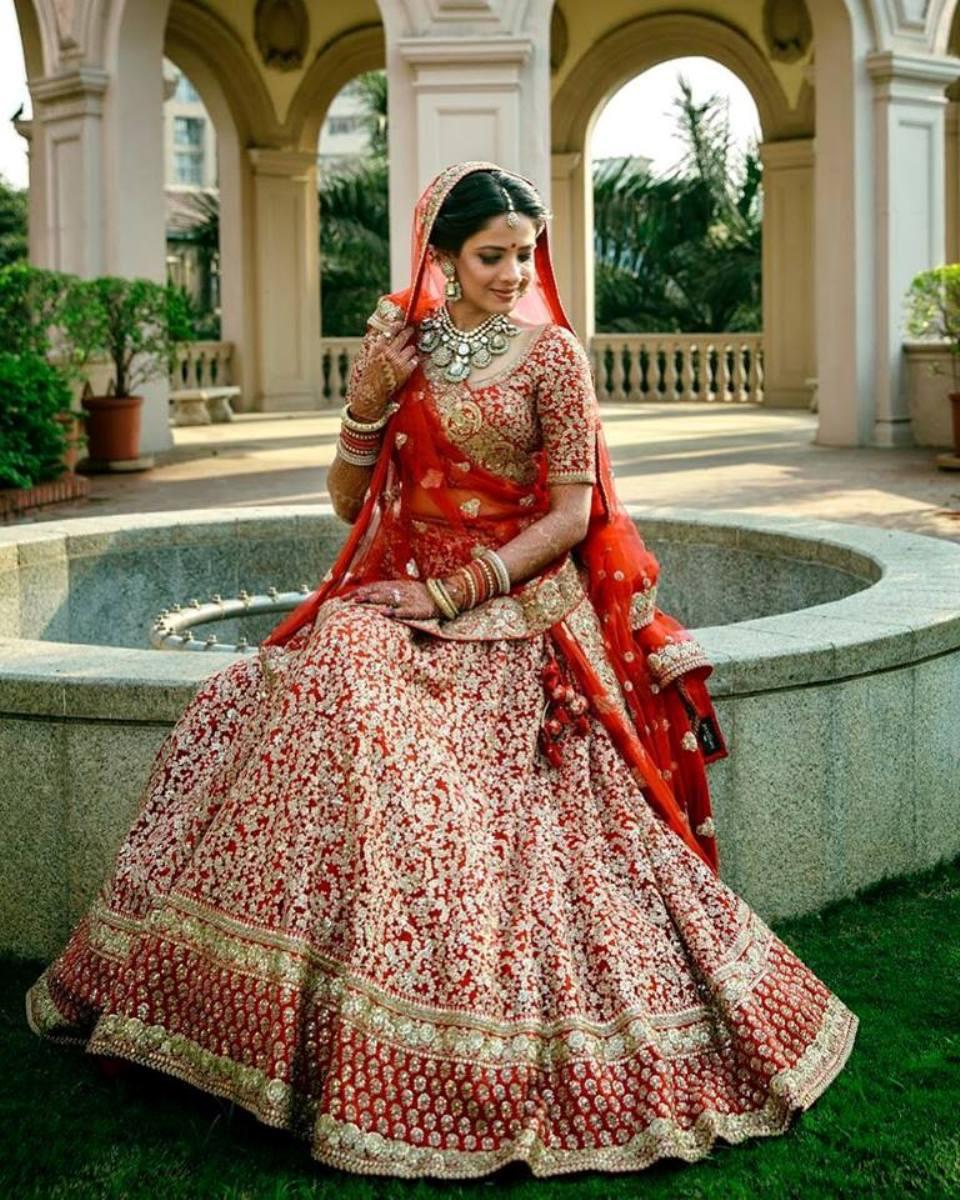 3. Umbrella cut
If you really want to make your ensemble fluffiest, then talk to your designer for the cut of your lehenga. Umbrella cut can offer a certain amount of volume and flares and compliments your body types that you will look like a princess.
4. Circular cut
Flairs, pleats and voluminous hemline make the circular lehenga truly desirable. As a lot of pleats are featured at the waist, it increases the volume of the dress. Getting the right kind of cut is essential to get the most stunning and stylish look.
5. Fabric
When it comes to choosing the right way about how to make lehenga fluffy, it is essential to pick up the right fabric. You should always go for a lighter fabric over something heavy. For materials like raw silk, Benarasi, Zardosi etc. provide superior quality versions of the materials without compromising on the designs, quality and fluffiness. When compared to heavier materials like velvet or georgette which tend to reduce the fluffiness of your lehenga.
Every girl desires to look perfect with full flared lehenga so know how to make lehenga fluff and make your dream attire without adding an extra pound. Now, exactly how much volume you need is completely dependent on you. Flaunt smartly with beautiful fluffy lehenga which will captivate the attention of the audience around. Now that you know exactly how to make your lehenga, make sure you have that
So, what are your favourite hacks to make your lehenga fluffy? Tell us in the comments.