Pick from These Lovely Ideas for an Umbrella Cut Lehenga to Look like a Princess at Your Wedding Function
From the heavy Zardosi work to light embroideries, an umbrella cut lehenga is the perfect pick for your big day. It's flowy, elegant and can be adorned for any of your events. Here are some ideas to help you pick your perfect colourful lehenga.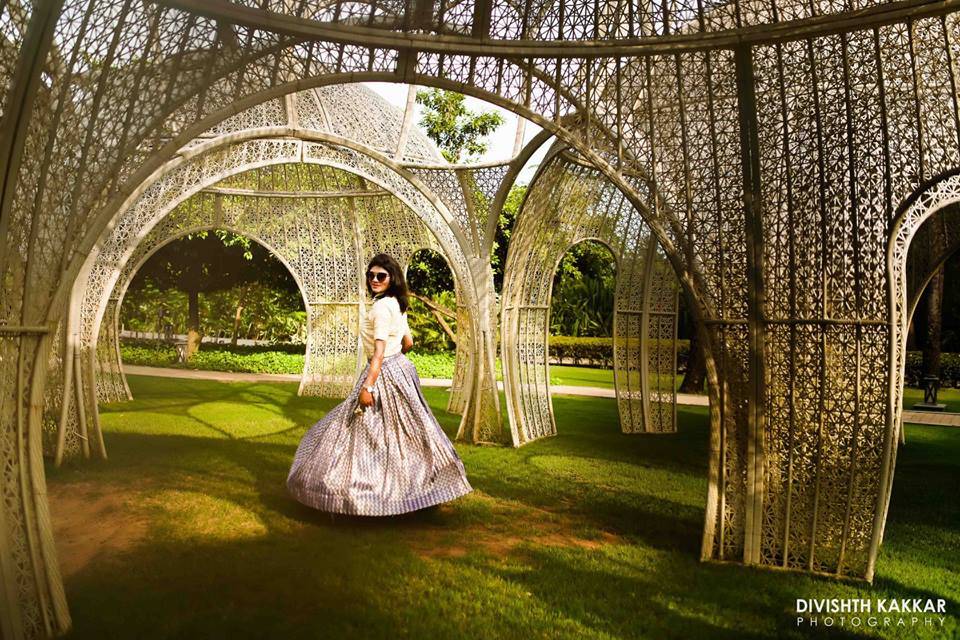 It's time to finally doll up for your big day. The excitement of stepping into this new life seems unreal. However, what's more, exciting is all the shopping you get to do on a daily basis. It is sometimes frustrating too since there are so many options and you can't really decide which one's the best. Well, do consider a beautiful umbrella cut lehenga if you wish to look like the vibrant, youthful bride that you are.
A classic, these lehengas are really chic and there's a lot you can do with them. Read on to find the perfect one.
1. Ankle Length Lehenga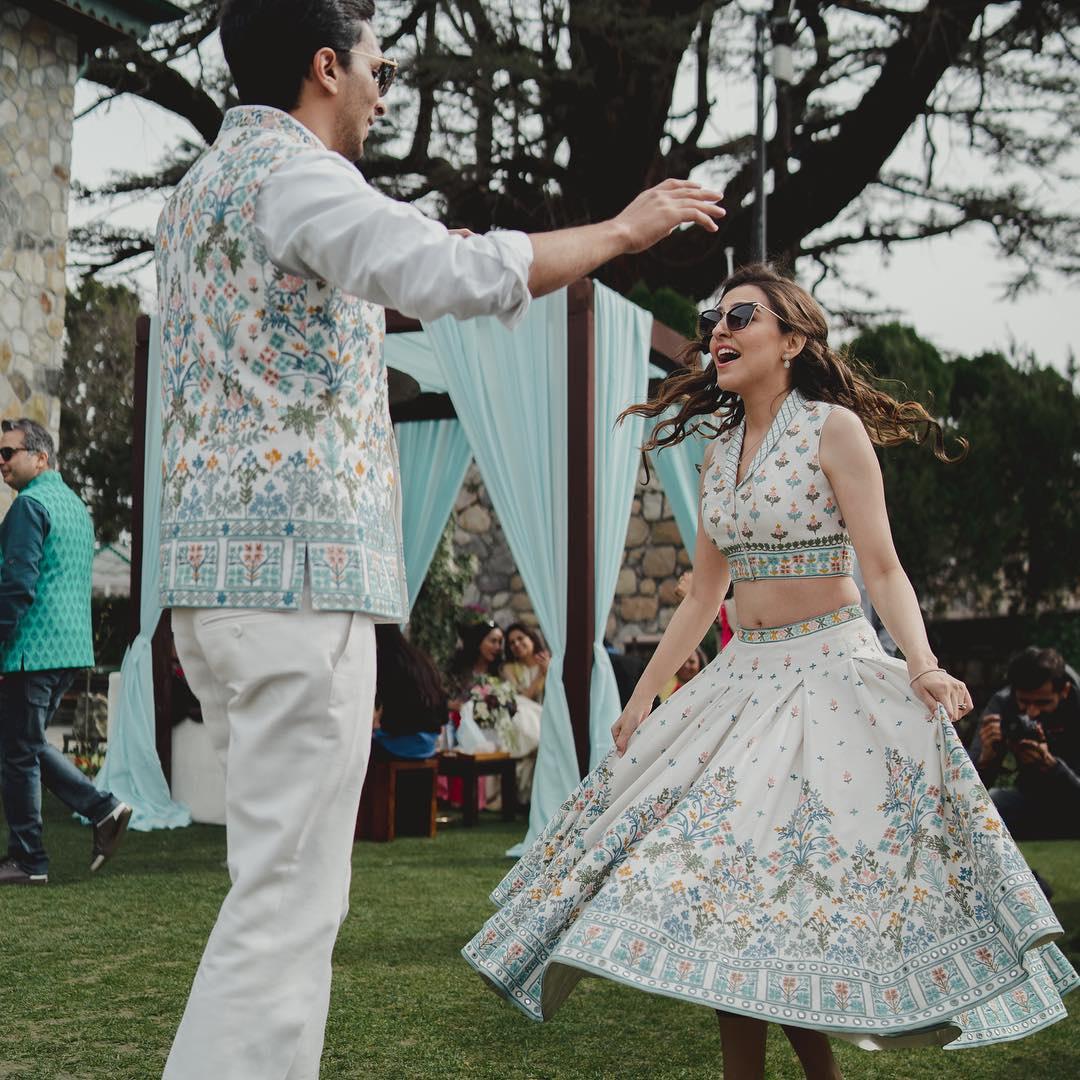 Such a unique umbrella cut lehenga, this style is really in these days. We're loving how simple and light the lehenga is. The cut of the blouse is another noteworthy thing. All that - along with the gorgeous ivory shade, make this lehenga perfectly suited for the Mehndi function.
Imagine adding all the lovely blue or orange flower jewellery with it and you'd look splendid.
2. Lovely Powder Blue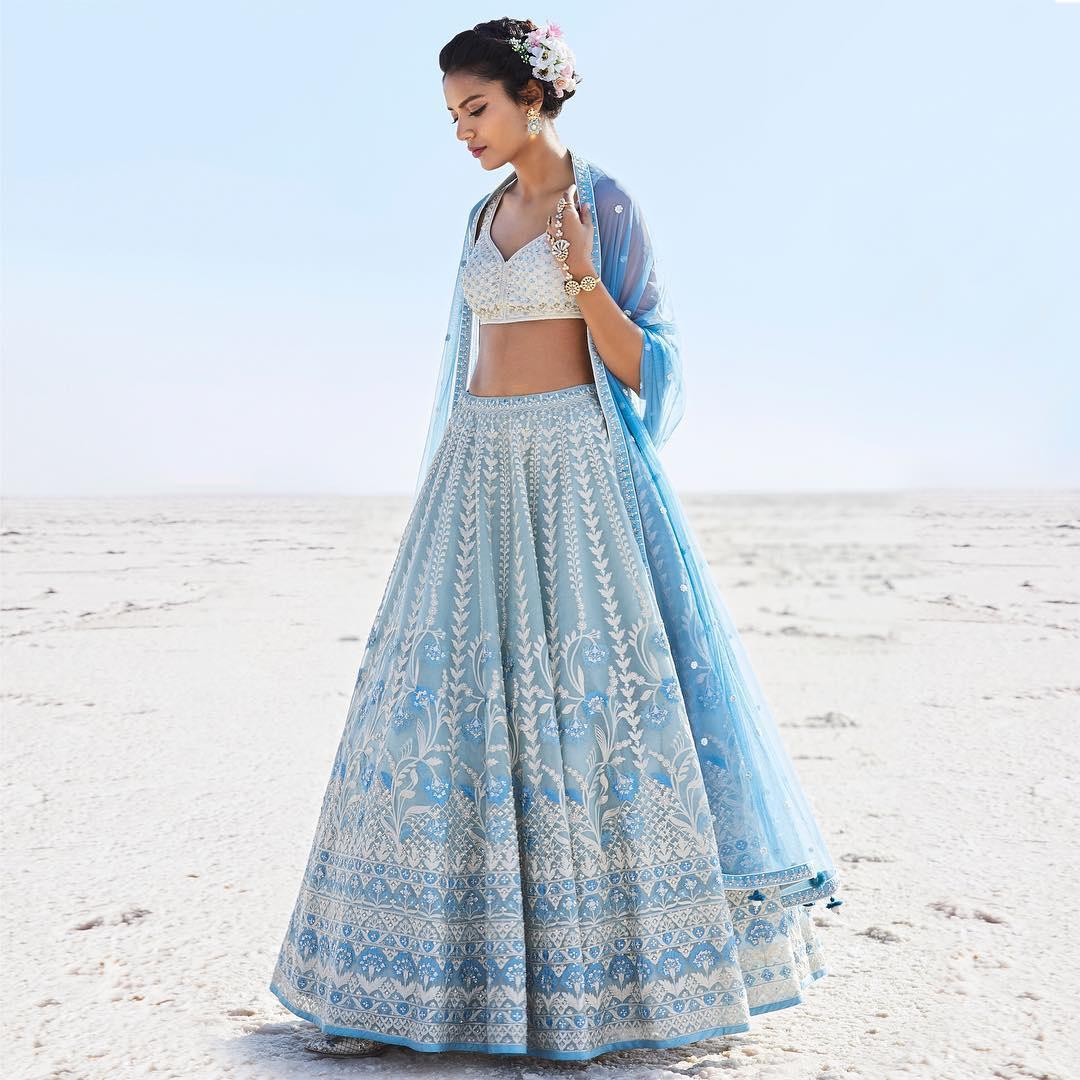 Very quintessentially Anita Dongre, this powder blue umbrella cut lehenga goes impeccably with the ivory blouse. With a lovely Gotta Patti work in silver, the lehenga makes for a wonderful match for the blouse. The matching yet light dupatta is exactly what this outfit needed.
You can surely adorn this for the Sagan ceremony. The deep neck blouse would be perfect for the precious neckpiece that you'd adorn during the ceremony.
3. Peach And Sage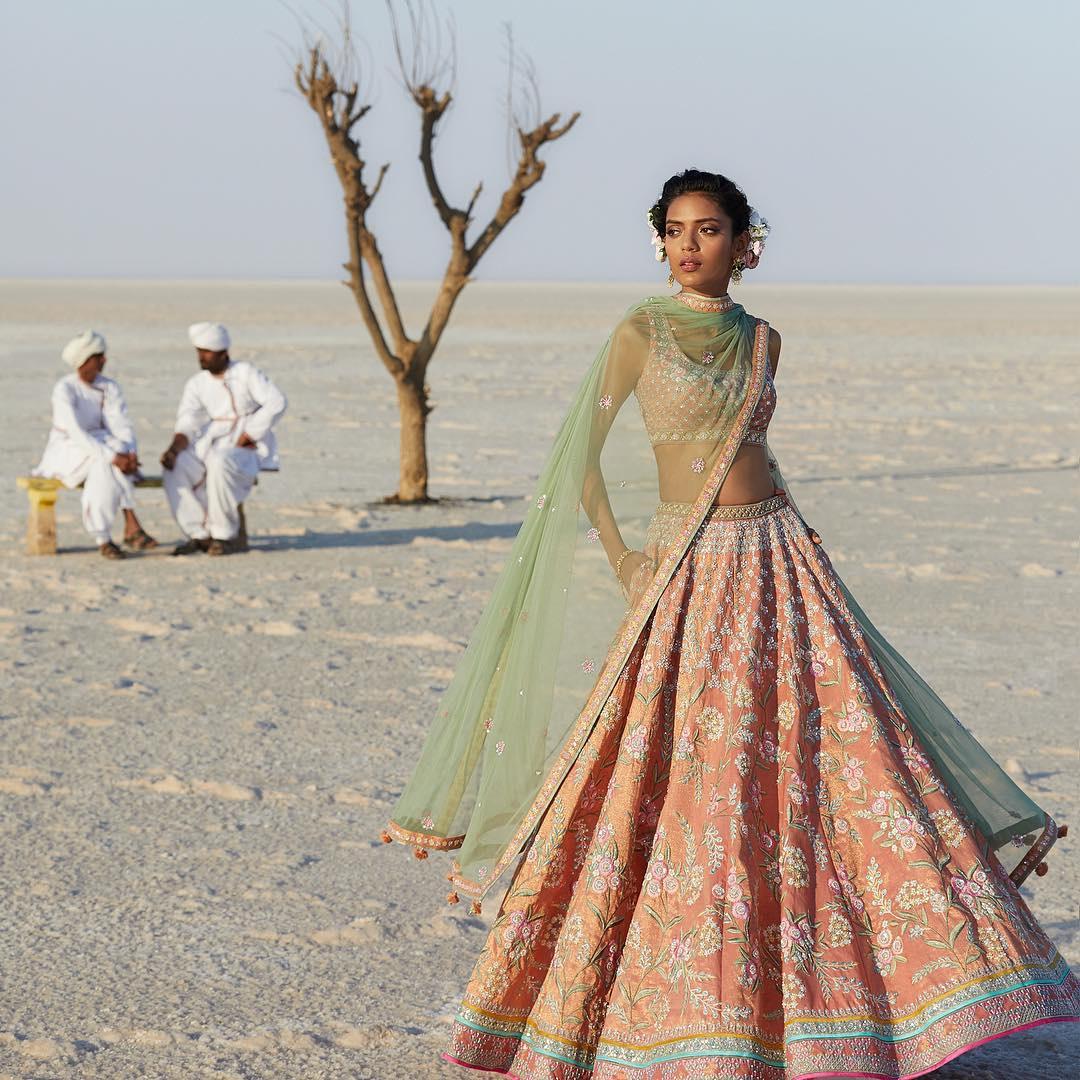 Two lovely summer shades brought together in this umbrella cut lehenga surely spell magic. The embroidered floral work is the highlight of this lehenga and it surely is a perfect choice for both Mehndi and Sagan. Pair them up with nice diamond earrings for a polished look. You could even pair it up with matching coloured bangles in peach and sage. Pastel lehengas are in vogue, and we can clearly see why.
4. Pearls And Zari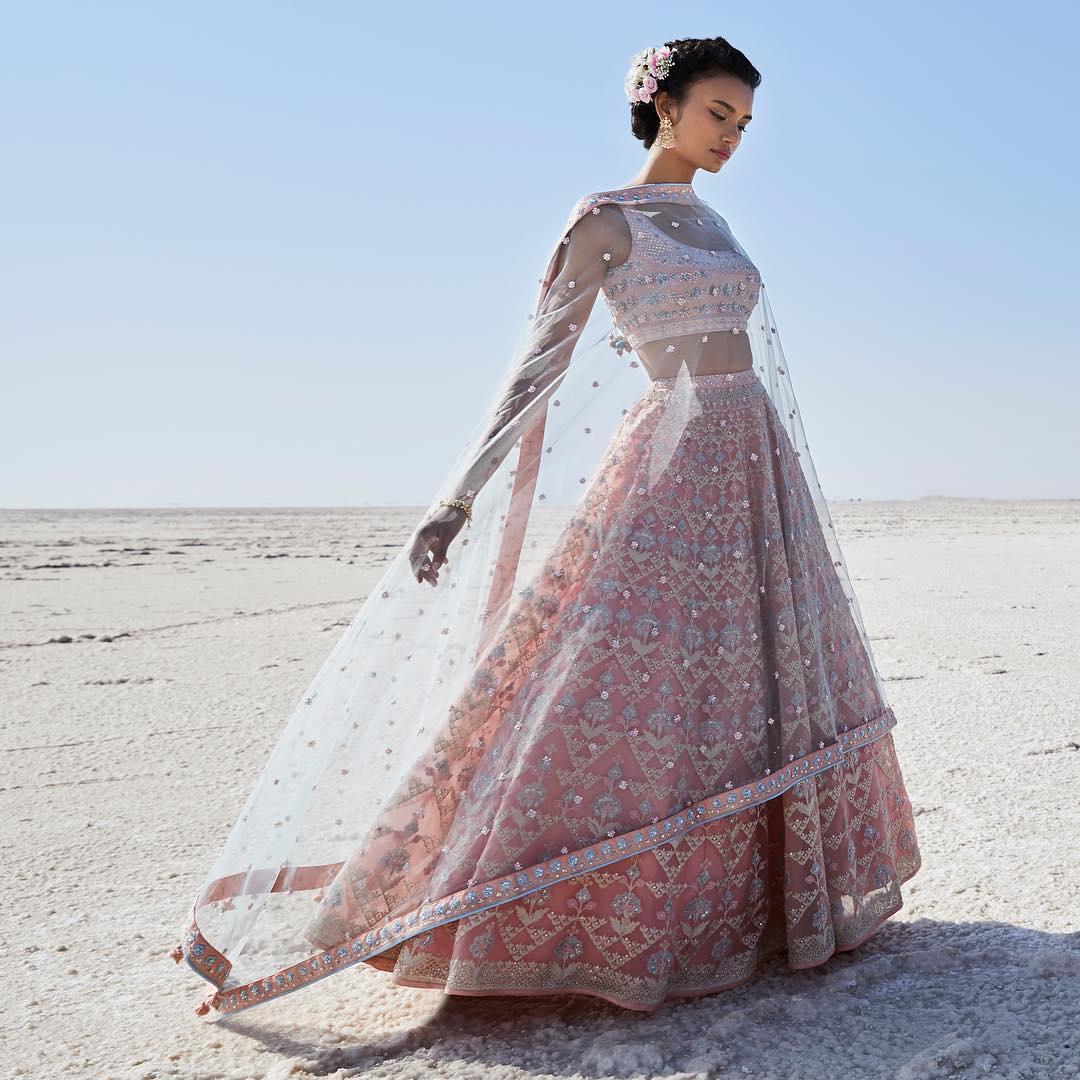 You can never go wrong with a blush pink shade in anything. Utilising that for a lehenga makes perfect sense. Another one of Anita Dongre's beautiful designs, we're loving the mix of pearls and zari on this outfit. The geometric shapes of the lehenga are really pleasing to look at, especially along with the uniform colour.
What you could also do is go for a powder blue blouse with this lehenga if you want to add a bit of colour. The little pearl work on the net dupatta is a show stealer for sure.
5. The Chic Yellow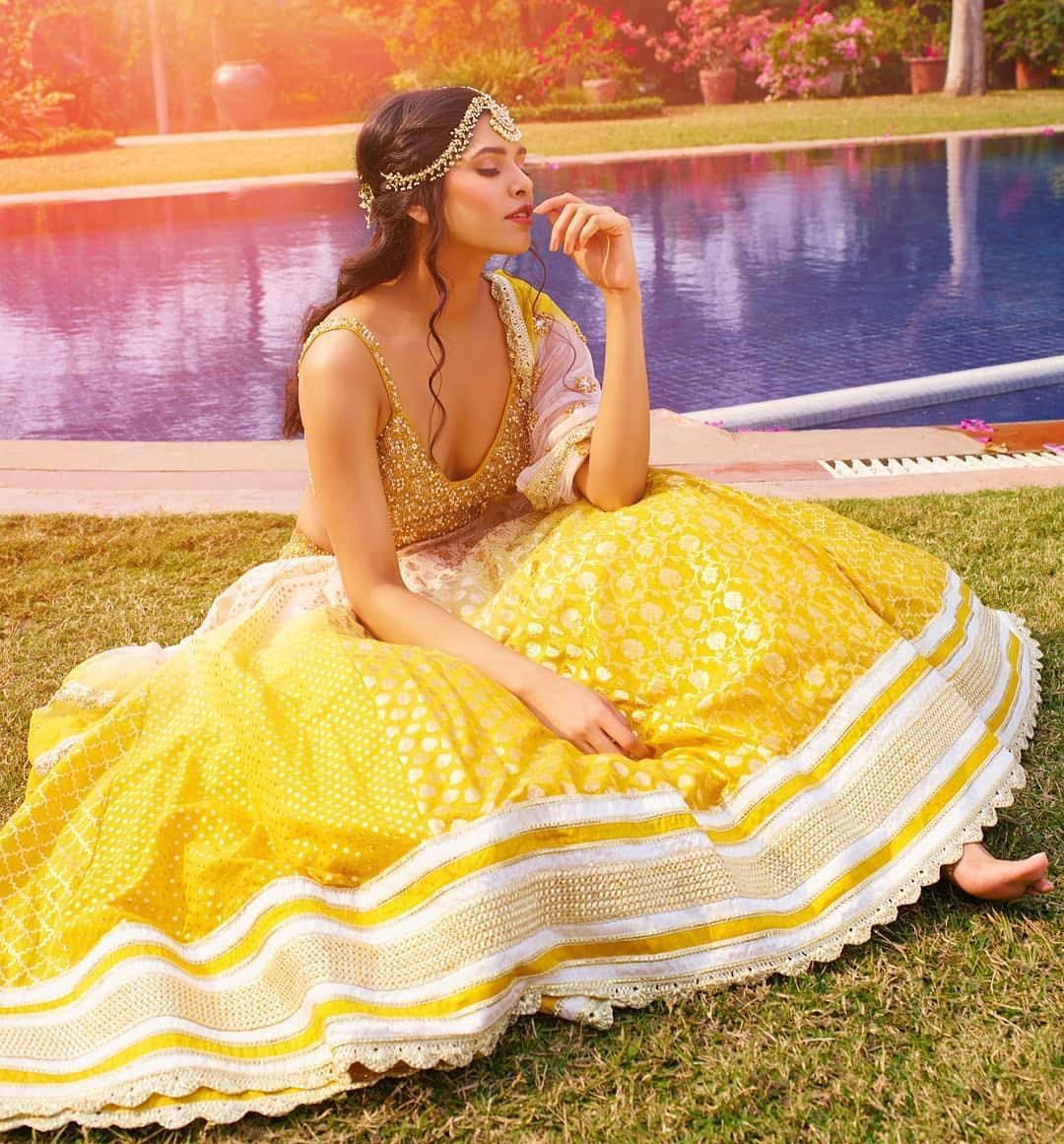 An extremely trendy option this yellow umbrella cut lehenga is perfect for the Mehndi function. It is undeniably quirky and beautiful. The multiple prints along the lehenga's circumference have been perfectly balanced by the thick white lace on the border. The little ombre touch to the lehenga and dupatta is such an eye-catching element too.
To add to all this, the blouse is completely different, with a fully sequined work. The lack of uniformity in this outfit is totally the highlight and makes it a really quirky pick.
6. The Silk Floral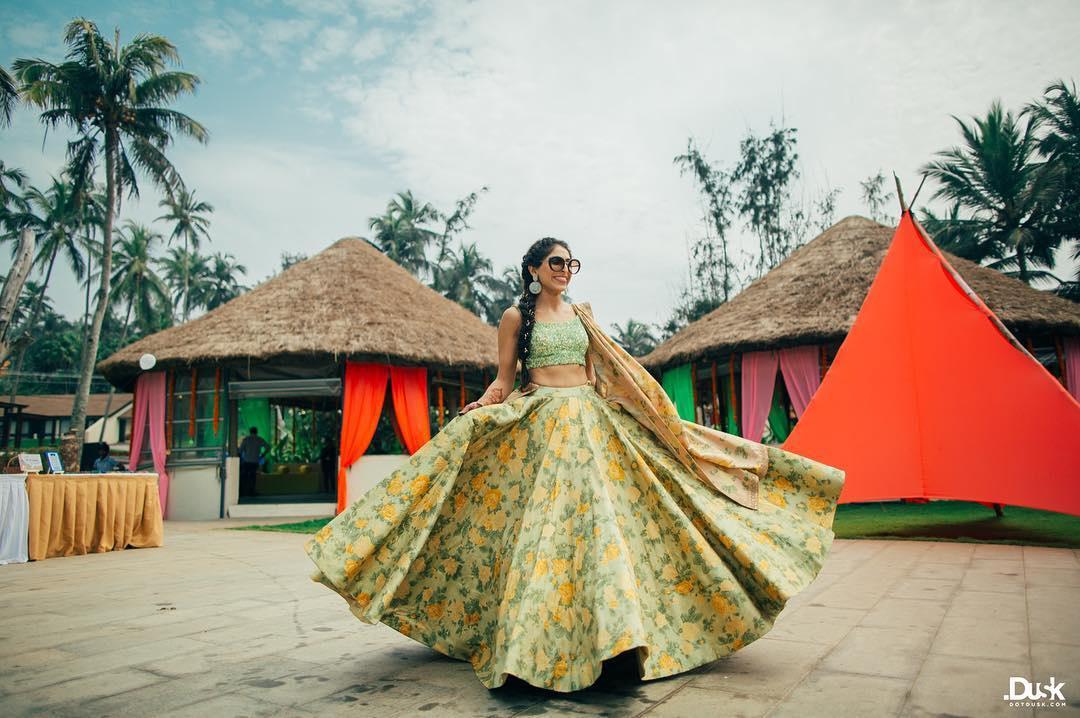 Silk and floral. Two evergreen elements in one umbrella cut lehenga are all you need to look super elegant. This lehenga again works well for the Mehndi. Against the lovely pastel green shade, the yellow floral print looks like two pieces in a puzzle.
A very cohesive look, you can definitely go for this light yet stunning lehenga. If you want more silk lehenga inspiration, we've got you covered.
7. The Classic Red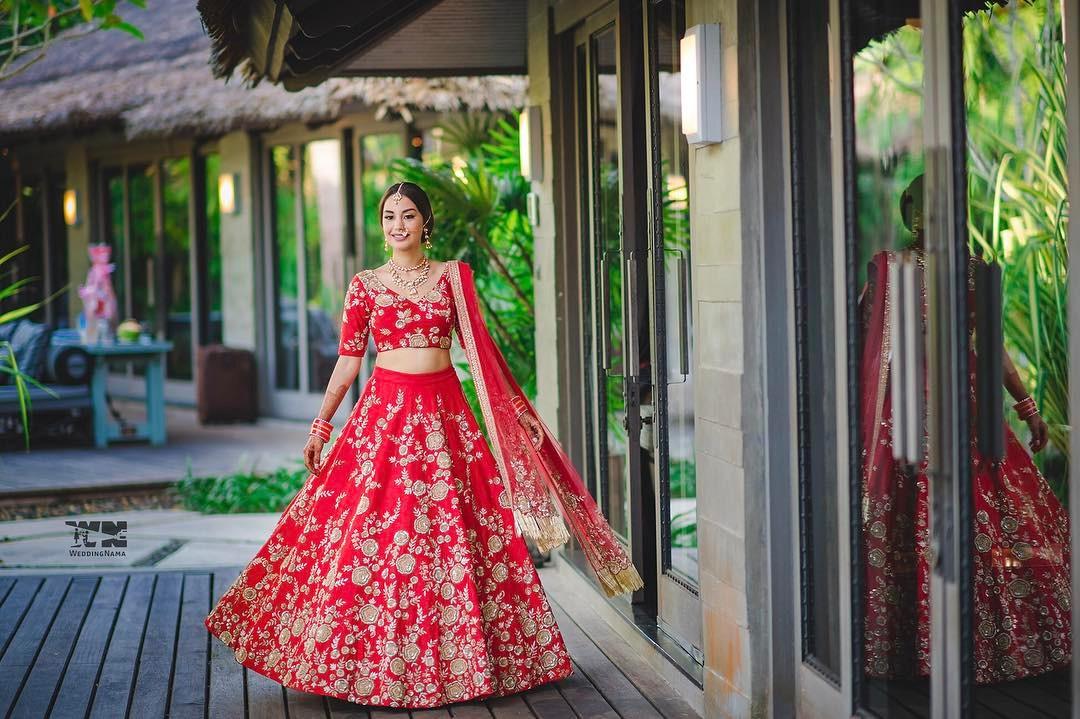 A red umbrella cut lehenga can never go out of style, especially for the wedding day. The light gold zari work against a vibrant red makes this such a lively outfit. While this would look brilliant for the evening wedding, it's the morning wedding where this particular lehenga would look flawless. We even suggest going for a morning function for this beautiful lehenga. Yes, we do love it that much.
The work isn't too heavy either and that is what is so gorgeous about this. The heavy tassel detail on the dupatta completes the whole look and makes this an extremely gorgeous lehenga. Anyway, a red bridal lehenga is always a good idea.
These ideas for a vibrant umbrella cut lehenga are sure to make you look marvellous. Just pick the occasion you want to adorn the lehenga for and things will become a lot easier. Loved one of these designs? Just head over to the right vendor who can whip something like that. With lovely shoes, the perfect jewellery and a pretty hair-do, you are all set for the function you plan to wear this for.
Remember to share the inspiration with your bride-to-be BFF!