2 States: How to Have a Multicultural Wedding in India in a Hassle-Free Way
India, a land of unity in diversity, has wedding a confluence of many things extending beyond the bride and the groom. A cross-culture wedding is a constant struggle to find unique and creative ways to incorporate both range of cultures and styles.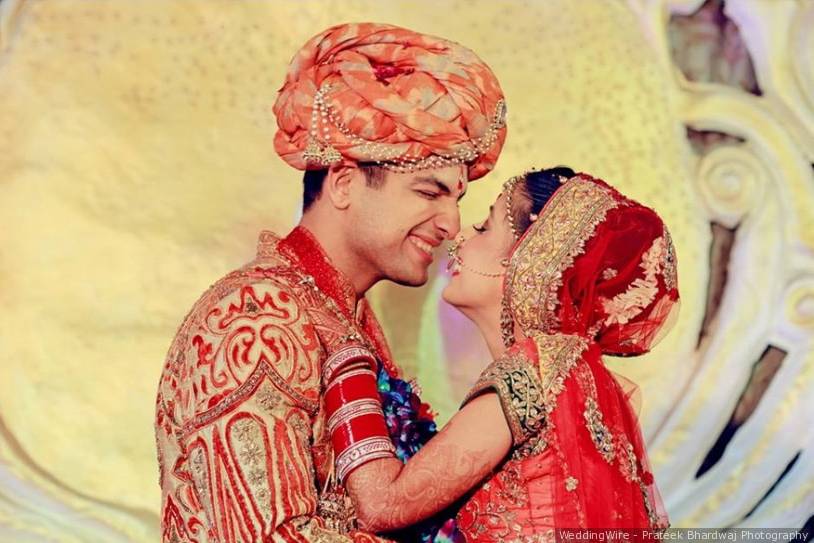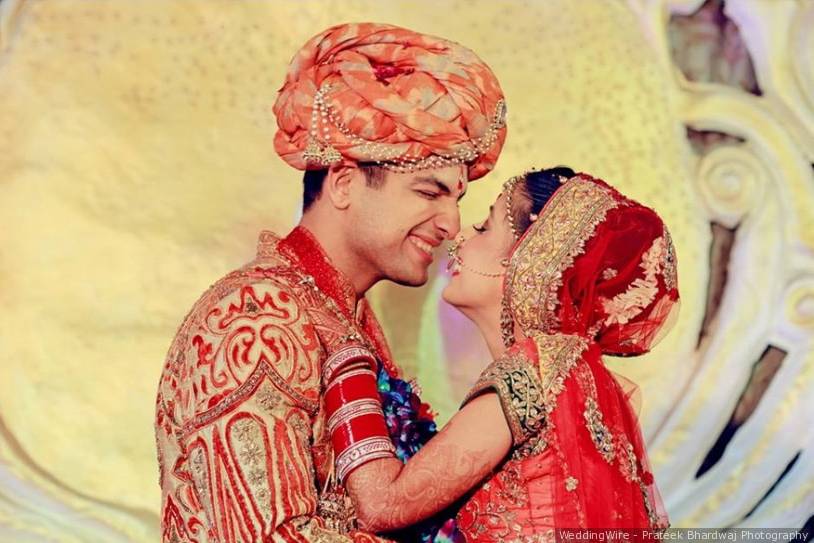 Image courtesy: Prateek Bhardwaj Photography
As we witnessed with #DeepVeer wedding, cross-culture weddings are a beautiful combination of different cultures, beliefs, rituals and traditions making them memorable in their own ways. With multiple ceremonies and wardrobe changes, these weddings are a perfect blend of cultures bringing in the couple's respective heritages. It upholds the country's rich and varied yet deeply rooted cultural heritage. The vastly spread cultural heritage of India is something that we all take pride in and the wedding between two cultures is everything that solidifies the unity of the people.
The wedding is not only the coming together of two people who have chosen each other to spend the rest of their lives, but it is also the union of two families who slowly and steadily learn to adopt the variety in their customs and traditions. A multicultural wedding is one celebration that we must come across and be a part of to know how the people are so closely knit despite their differences in lifestyles and other socio-cultural backgrounds. It is indeed sometimes a really tough work to convince the families to go out of the conventional methods and ways and warm-heartedly accept the differences and be happy. The friction is at times very heated up and you will need their genuine blessings to make it an epic story.
But proper caution needs to be taken care of while planning such weddings because when it comes to the point of the marriage ceremony, the fusion can quickly become a culture clash. Fret not, we will help you bypass all the hassles that can erupt during a multicultural wedding. Read on to find some handy tips.
1. Weigh your options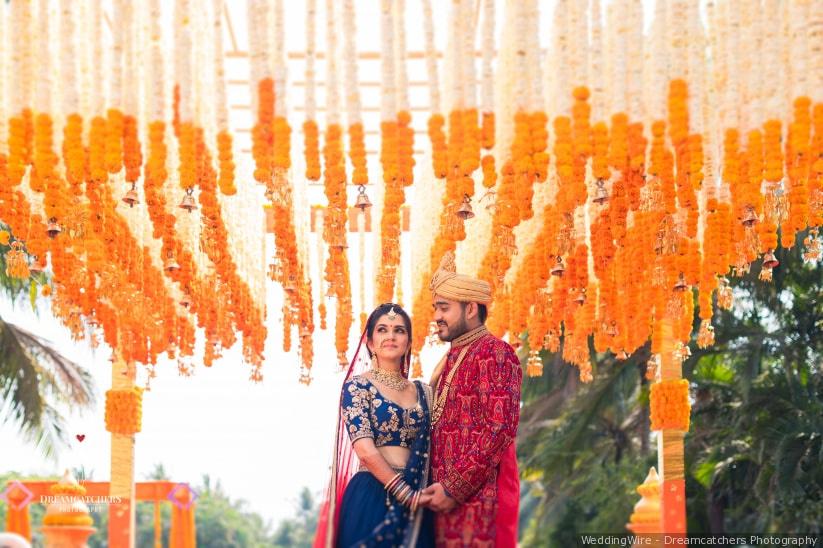 There is no standard rule or ritual to celebrate the cross-cultural wedding ceremony. You may decide upon any of the various ways to celebrate your union. You may either decide for two completely different ceremonies, each of them following a particular culture in totality or you may opt for fusion by fusing different elements of both the cultural heritages and religions and come up with a completely unique ceremony. Weigh your options in accordance with your capacity in terms of timing, cost, location, etc. You will also have to keep in mind the different people that are involved in this and the different emotions that are invested in this royal celebration and hence, a multicultural wedding needs to be planned by weighing your options and availability of resources.
2. Plan ahead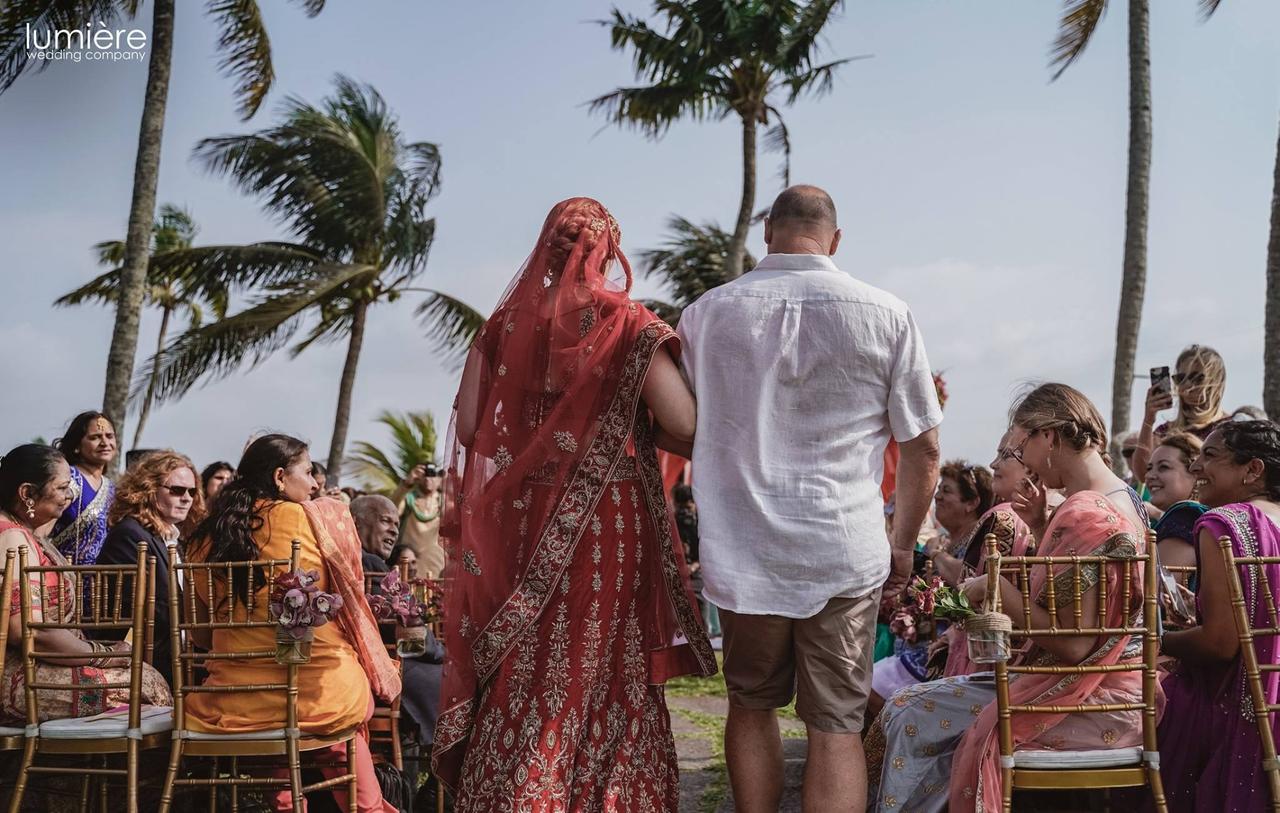 Since a multicultural marriage involves more than one culture, plan ahead in order to incorporate everything from both cultures properly. While this may sound easy at first, incorporating each tradition of both cultures requires a lot of careful planning and tricky logistics. Putting across a clear picture to both sides of the families is very important. The idea is to bridge any gaps that may happen between the two families because they will not be aware of most of the other one's rituals and cultural differences.
3. Engage both cultures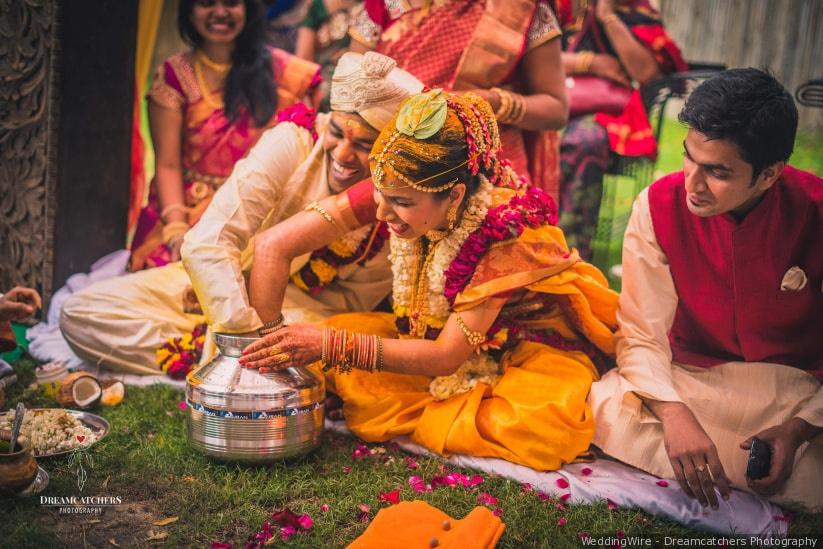 It is always fun to celebrate each other's cultures. Think of some creative ways to incorporate details from each culture group and help the families understand more about each other. At any wedding ceremony, a fusion of food from both backgrounds is sure to make guests from both sides feel comfortable with familiar tastes, as well as explore new cuisine. A lot of people are unfamiliar to the rituals outside their particular culture. Involve traditions from both families and explain their meaning to your guests. This will ensure that no one feels left out. Infuse the traditional dance music from each culture with the latest tunes so as to turn them into perfect elements of entertainment.
4. Infuse your own style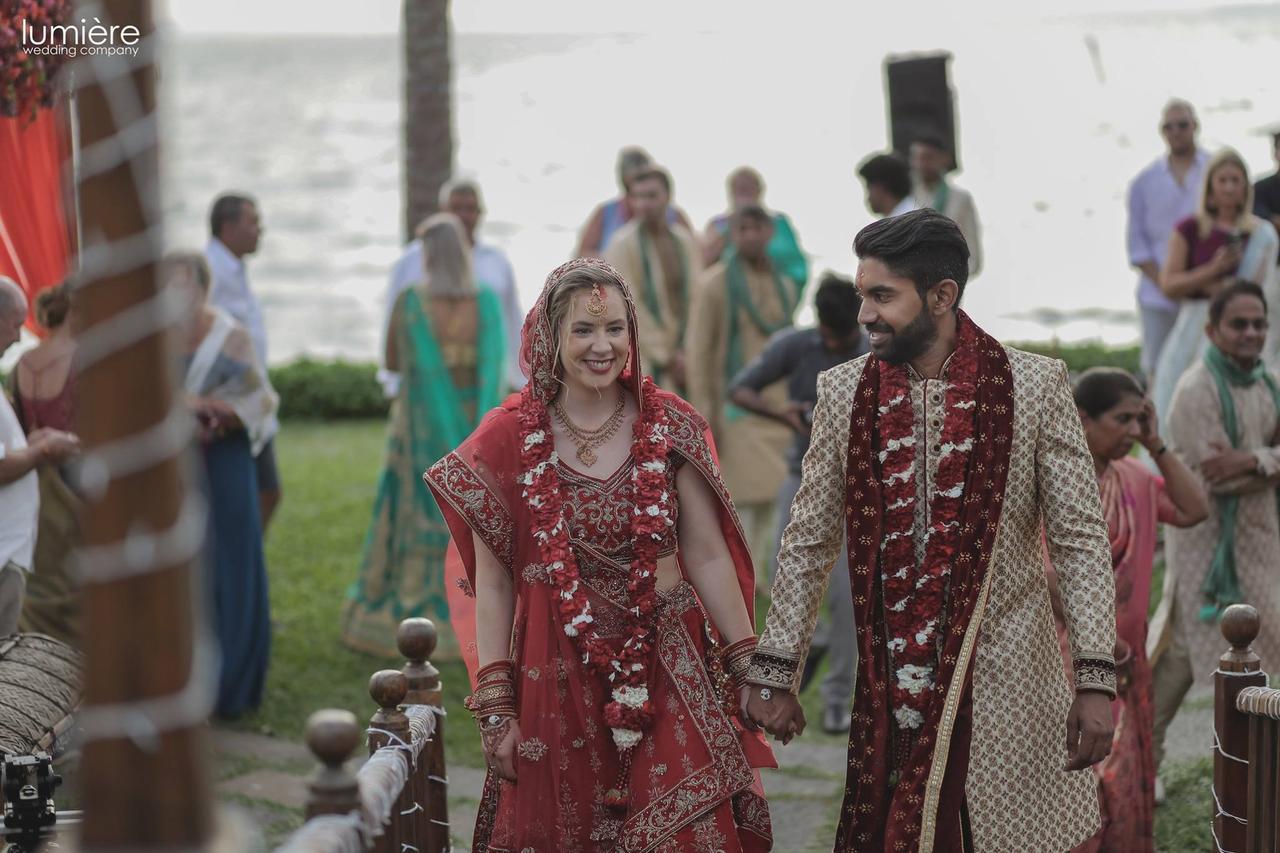 Honouring the cultures of your families is great but do not forget to showcase your own personalities remember that it is you for whom the ceremony is going to take place and both of you have your own unique style too. Don't let it get lost in the mix! Showcase it on your wedding invitations with caricatures or a custom design.
5. Communicate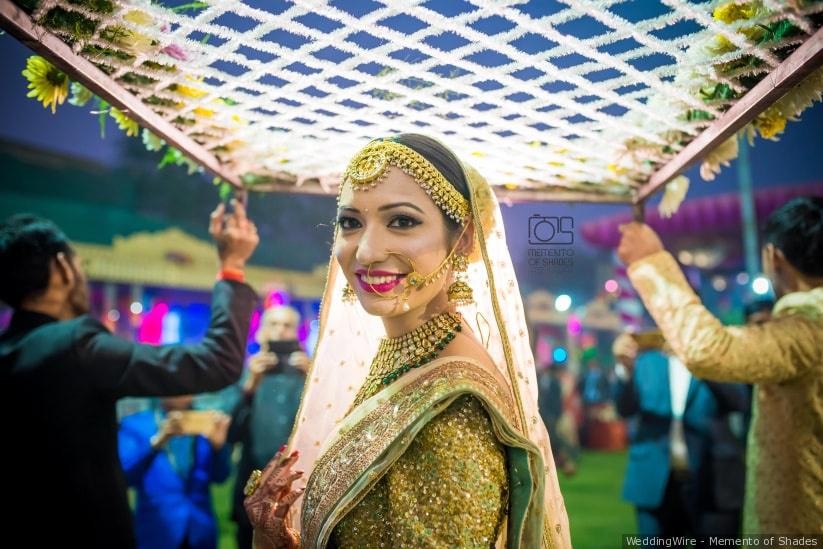 When it comes to multicultural weddings, there is every possibility of one side or the other to feel neglected even if no one intended to do so. Make sure there is continuous and clear communication so that everything is executed in a smooth way. Keep the communications channels open from both sides, be it your family or your in-laws'. The priest at your partner's family might want to do things a certain way and your family's priest might want something else. Keep grounds for open and clear discussion before getting into a Bollywood fight scene.
6. Educate each of your families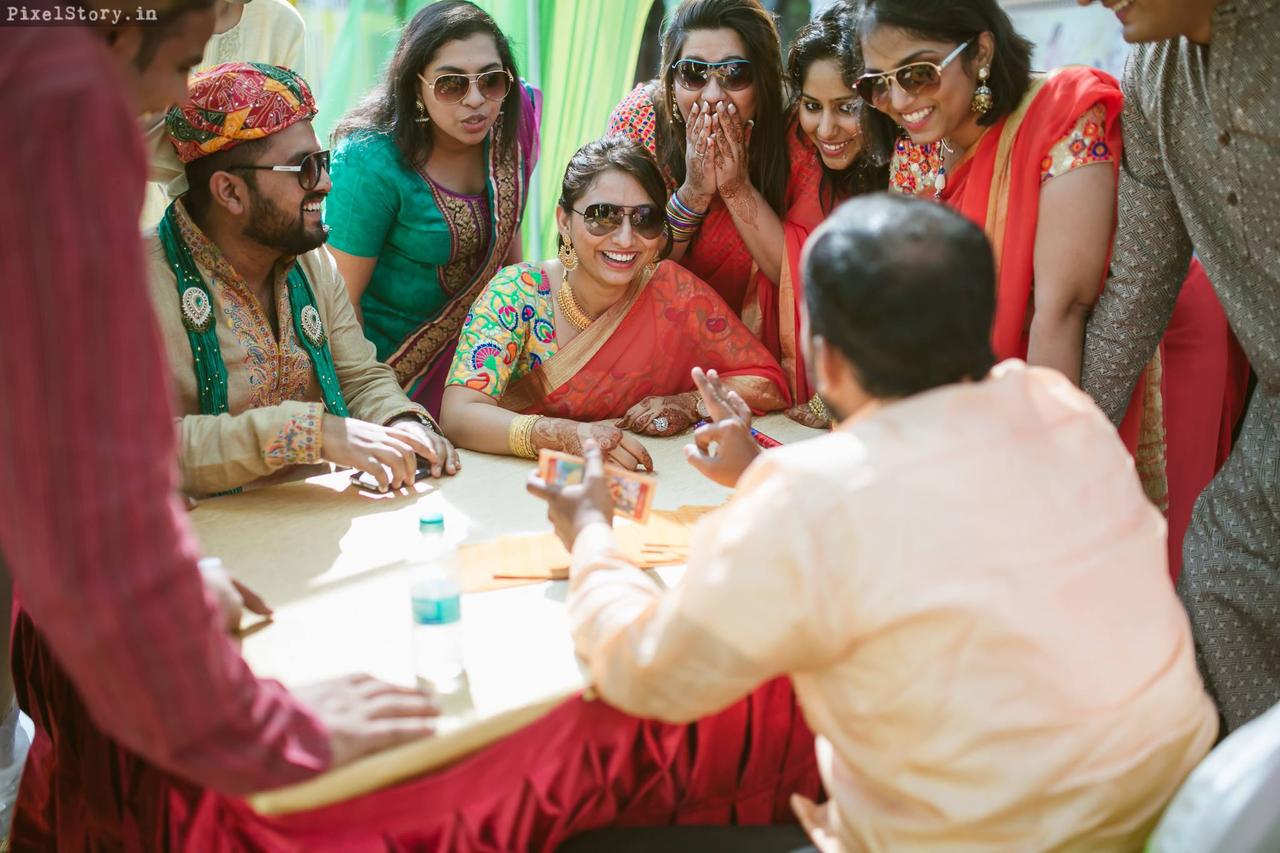 It is always better to educate each of your families on what would be considered inappropriate behaviour in the other's social world so that you don't end up trying to fix any cultural chaos on your actual wedding day. A wedding is the most beautiful memory of one's life. Ensure that yours is the most memorable for you.
Your wedding to-do list will have double the number of tasks so you might want to start prepping early. You should definitely consider talking to couples from your partner's cultures to get a gist of what's about to enfold beforehand. This will help you be prepared for any unforeseen tasks. Respect each other's culture and families and in case any goof-ups occur, just laugh them off! Execute everything with a cool head and we're sure your intercultural wedding will be a hit.
Share stories of your multicultural wedding with us and other brides-to-be in the comments below.