The Hacks & Home Remedies for Acne That Can Turn Your World
Don't panic! The wedding stress and your busy schedule is leading up to these pimples. We know the perfect home remedies for acne that can solve your problem.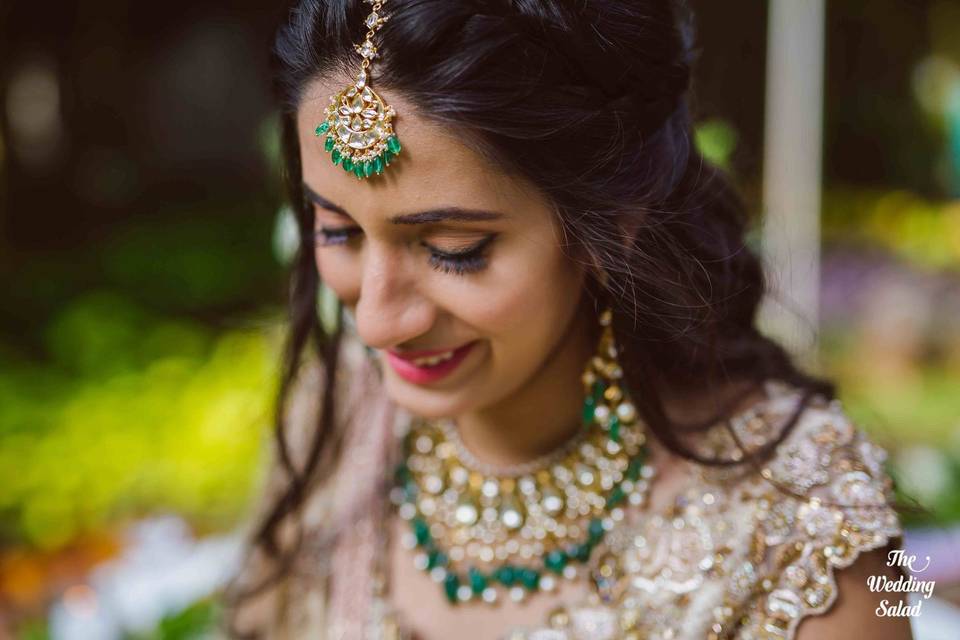 The busiest time right before your wedding is also the time that you need to be the most careful about your skin. With gazillion things on your mind, a thousand errands to run each day, and still look healthy and glowing through it all is the biggest challenge for every bride. Pimples and acne have always been best friends with stress, not during your wedding the situation can just get much worse. What do you think is the right thing to do at a time like this?
While visiting a dermatologist and relying on medicines could be the first thought that crosses your mind to get faster results in such a short period, but do you really think it is the right time to take a chance. We have a better plan for you that is not just full-proof but also safer than medicines. We've put together a list of some of the best tried and tested home remedies for acne that is sure to get your skin to back to its smooth and acne-free self.
So, think no further and give our home remedies for acne a try to see which one suits your skin the most. Then use it regularly to notice it make a difference before your big day.
Aloe Vera Gel as the Perfect Home Remedy for Acne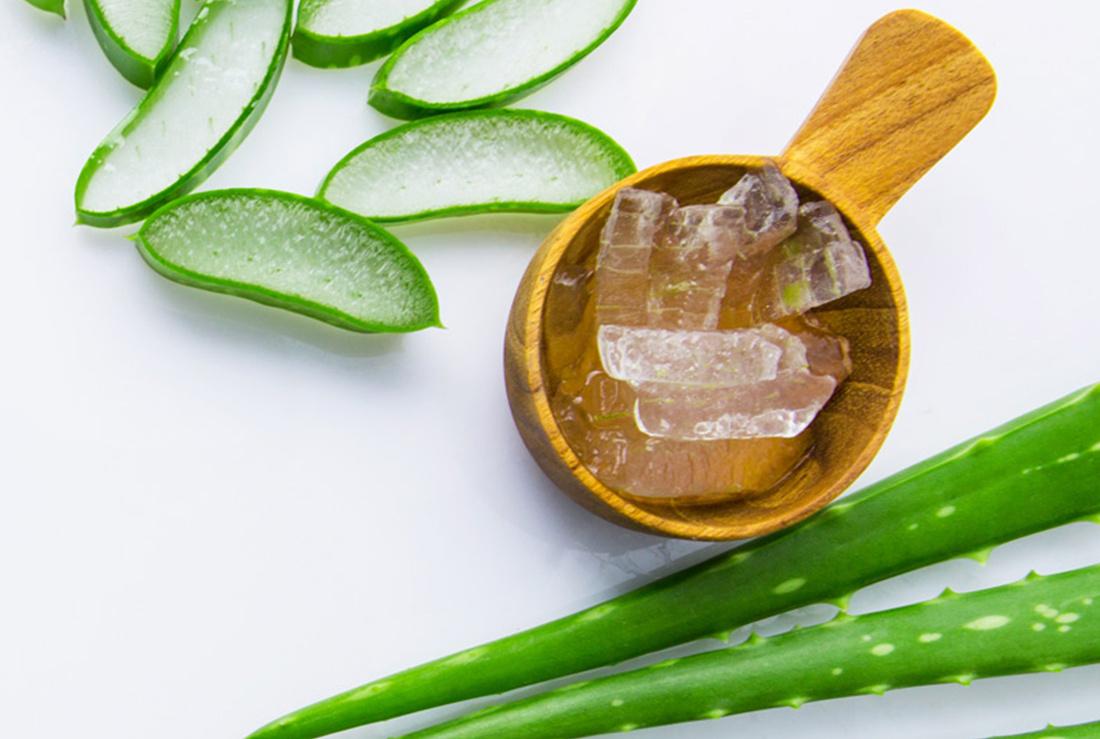 Image Courtesy: Beayoutiful Magazine
Let's start by understanding why aloe vera gel is known as one of the best home remedies for acne and help acne-prone skin get better. The reason aloe vera gel is one of the best home remedies for acne is its anti-inflammatory properties that does not just help fight the bacteria but also makes the process of wound healing or skin recovery much faster.
While aloe vera gel in itself is enough to treat your acne right before your big day you can also try it with tretinoin cream as it is known to work more effectively at clearing up all your pimples. Tretinoin cream is the most commonly used acne medication made using from vitamin A.
How to Use Aloe Vera Gel
Start by scraping out aloe vera gel from the aloe vera plant.
Then apply it liberally all over your face like a moisturizer. In case you are mixing it with tretinoin cream then either mix the two together before applying or first apply tretinoin cream and then a layer of aloe vera gel over it.
Repeat this process twice a day to get the best results before your wedding day.
Green Tea as One of the Best Home Remedies for Acne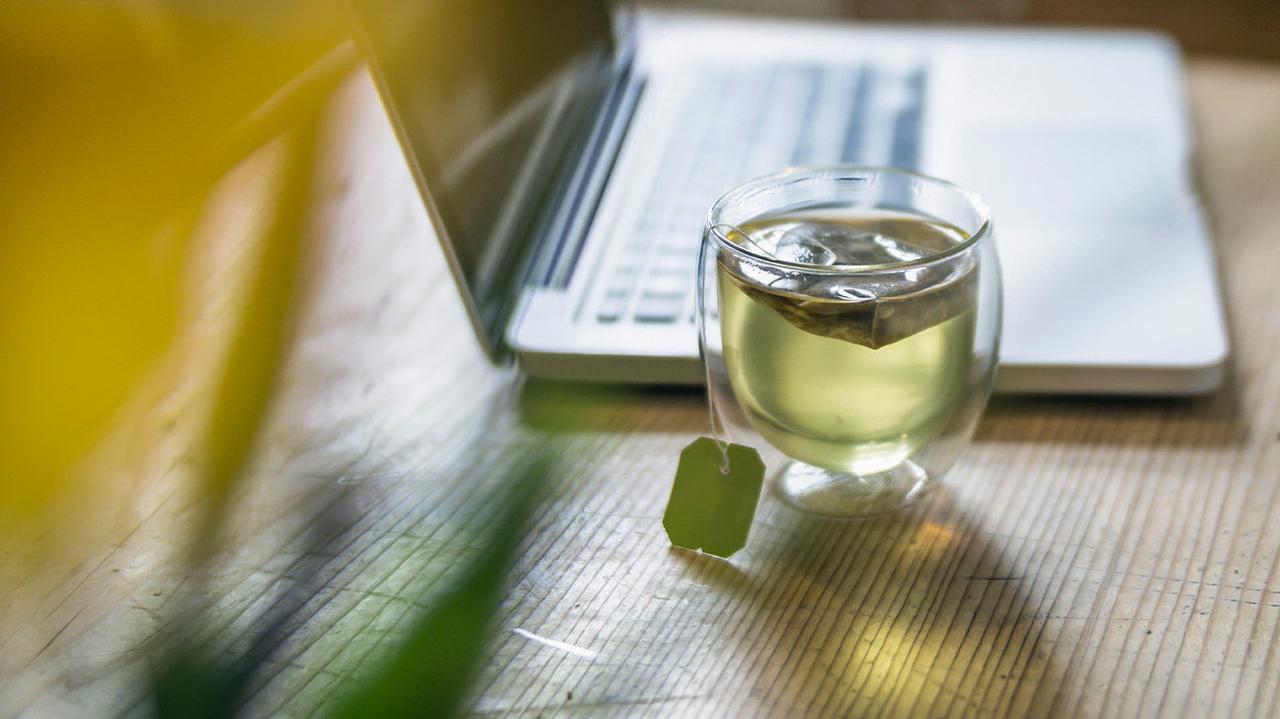 Image Courtesy: Healthline
While we are all aware of the health benefits of drinking green tea, what we do not know is that green tea has many skin benefits as well. Green tea has flavonoids and tannins that fight inflammation and also kills the pimple causing bacteria when applied to the skin. As we all know, increased sebum production is one of the major causes of pimples on the skin. However, studies have proven that those that apply green tea extract on skin see a drop in its sebum production drastically over a period of time.
We know that you're panicking because it's your wedding, but we are also aware that cosmetic products with green tea extract might have other chemicals that can be risky to try for your skin. Therefore, at such short notice, we'd suggest you stick to natural green tea mixture from home.
How to Use Green Tea for Face
Start with boiling green tea in water for 3-5 minutes and then let the tea cool down.
After that, you can either use a cotton ball to soak into the green tea and dab it on your face or use a spray bottle to spritz the green tea on your face.
Then let it sit on your face for 10-15 minutes before you wash if off.
Repeat the process in the morning and before sleeping to make sure your skin is bacteria-free.
Tea Tree Oil as Spot Treatment for Pimples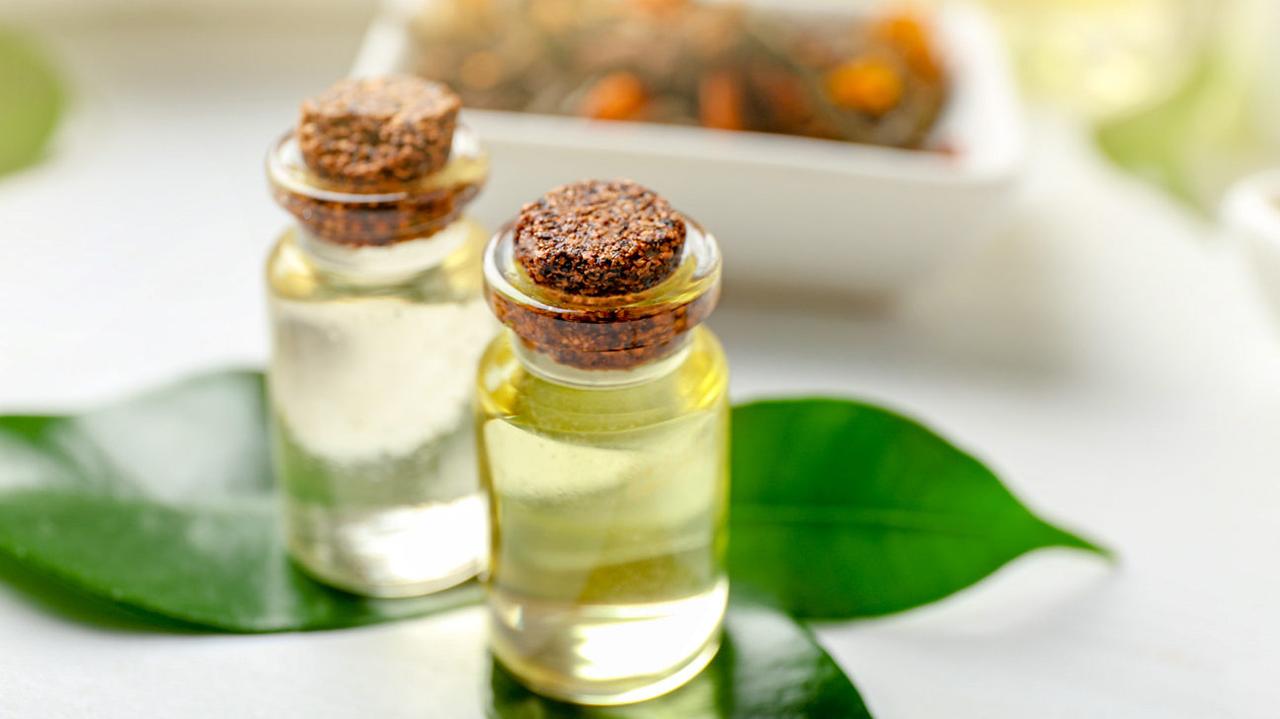 Image Courtesy: Healthline
Now as you must already know, pimples have three stages that you identify and distinguish between. The first one is the onset when you know they're going to come or appear bigger and much worse soon. The second stage is when they are right there on your face in its scariest form. And lastly, the stages where they are in their recovery phase and are getting smaller day by day.
Now spot treatment is usually very effective in the first and second stage and not so much in the recovery phase. But when we talk about spot treatment, there is no other home remedy as effective as tea tree oil.
Tea tree oil extraction from the leaves of the tree Melaleuca alternifolia in Australia is known to have anti-inflammatory properties that kill the pimple causing bacteria. Studies have proven that 5% tea tree oil gel is more effective than even the best acne treating lotion that contains 5% benozyl peroxide, a medicine that treats acne.
While benozyl eroxide may have side effects like itching, burning sensations and skin peeling, tea tree oil has none of the above. Therefore one of the most commonly used home remedies for acne includes tea tree oil for spot treatment.
How to Use Tea Tree Oil as Spot Treatment
Buy tea tree oil online and mix it with water in 1:9 ratio as tea tree oil directly can be a little harsh for your skin.
Dab a cotton ball to this solution and put it on the pimples directly and leave it to dry by itself.
Repeat the process depending on the desired results but as often as two times a day is normal.
Honey and Cinnamon Mask as Home Remedies for Acne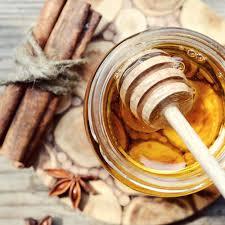 Image Courtesy: Shape Magazine
While both honey and cinnamon have anti-bacterial properties, when mixed together they give a much better result as compared to otherwise. That's because they are both excellent sources of antioxidants that mixes together in a mask to produce the perfect home medication for acne. They reduce inflammation and kill bacteria amongst other skin benefits.
Apart from the fact that they are the most easily available ingredients in the house, they are also the safest to place a bet on. SO, with your wedding day approaching we suggest you give this face mask a try.
How to Make a Honey and Cinnamon Mask for Acne
Take a teaspoon of cinnamon powder and mix it with two teaspoon of honey to form a thick paste.
Apply the paste liberally all over your face and then keep it for 10-15 minutes.
Rinse the mask off and repeat this process twice or thrice a week to see best results till your wedding day.
Egg White Mask as one of the Effective Home Remedies for Acne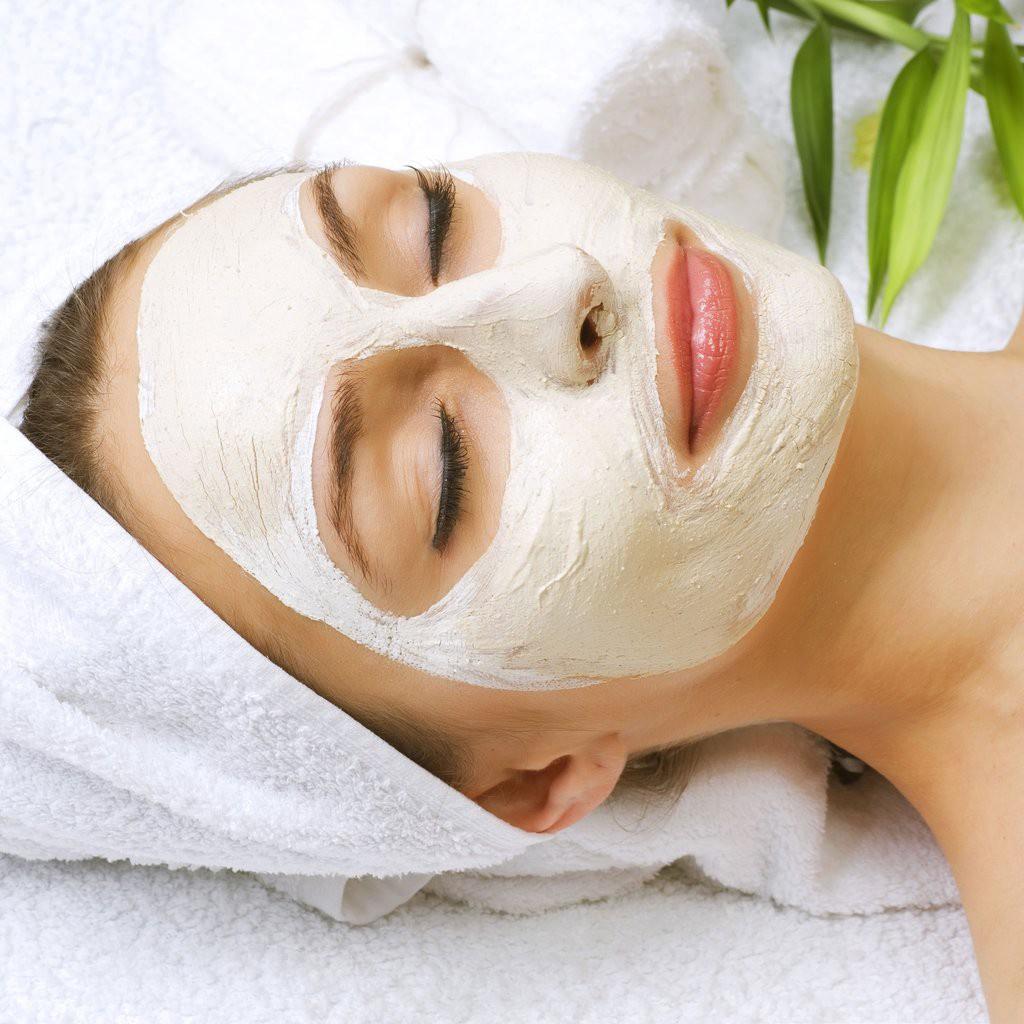 Image Courtesy: Medium
This maybe one of the least common home remedies for acne but it definitely is not the least effective one. Egg whites are known to work miraculously in reducing pimple spots and treat acne prone skin. Egg white contains vitamins and amino acids that rebuild the skin cells quickly and make skin recovery much faster.
It is important for you to look at home remedies for acne right before the wedding that doesn't just treat pimples but also rebuilds your skin to make it look smooth and glowing as always. So here's a mast that we think we fit perfectly to your needs.
How to Make an Egg White Mask for Acne
First, separate 2-3 egg whites from its yolk and then whisk it for 3-4 minutes properly.
Apply the egg white mask to the face with your fingers gently and wait for it to dry out.
Repeat the whole process 4 times consecutively and then let it stay on the face for at least 20 minutes.
Then rinse it off thoroughly and moisturize your skin.
You can repeat this remedy twice a thrice a week depending on the results.
Now after you've discovered all the best home remedies for acne, all you got to do is try each one out a couple of time and figure out what suits your skin type the most and works best depending on the stage your pimples are at. Make sure that you dint try them on together as then it will be difficult to determine what works best for you. While all of them are safe to try, you must still not take a chance before your big day.
Amongst other precautions, limit your intake of dairy products and apply no other cream than sunscreen on your face to make sure the condition of your pimples doesn't get worse. Apply as fewer products to your face as possible and eat clean to make sure you get that healthy glow and we promise you it will all be fine well before your big day.
Which of the above home remedies for acne have you tried before? Tell us in comments if you think they work.