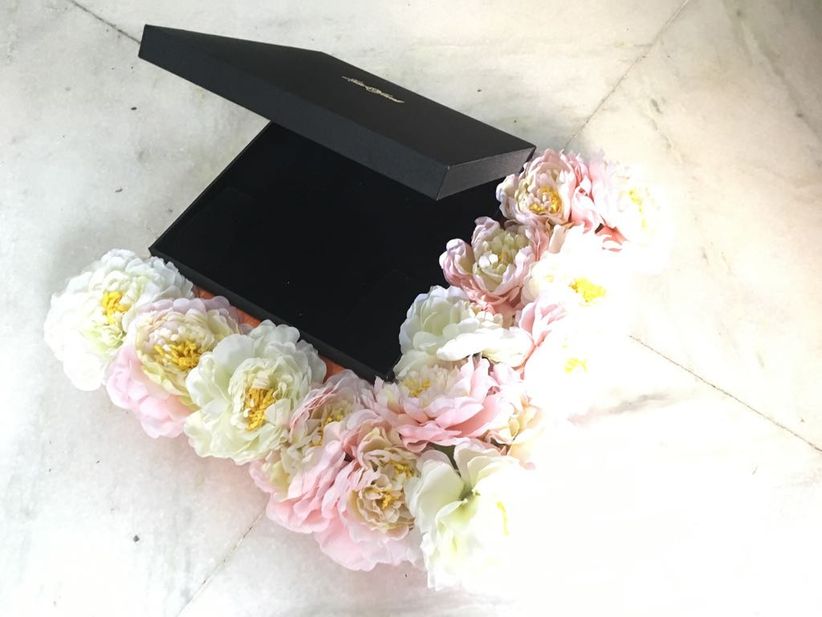 When you have a wedding up ahead, then there are a hundred things that have to be done. One of these things is gifts for the guests. It does not matter if you are the bride, the groom, a relative or the guest. Return gifts are something that are going around all ways. You give some, you get some, and when are we not excited about them? Yet, the first inkling of excitement is not when we see the present itself, but when we see the packaging. There is no denying the fact that good gift packing ideas definitely make a present better.
Though the problem we have in today's date is that good gift packaging cost a lot, and we do not want to compromise anywhere. So, why not learn how to do it ourselves? So we bring to you gift packing ideas that would definitely make the look of your gift appealing and will not cost you much too.
1. Minimalistic Brown Paper Packing
Though it doesn't sound like much minimalistic gift packing ideas are all the rage right now. All you require for this idea is brown paper to wrap your gifts in and maybe small things you have laying around, like spare buttons, or stamps, or even newspapers (cut in shapes or letters), which can be used to decorate the gift. This looks chic and different. You can cover gifts which come in boxes with this idea; those are gifts like watches, pens, or even chocolates.
Estimate Cost: ₹100-400
2. Potli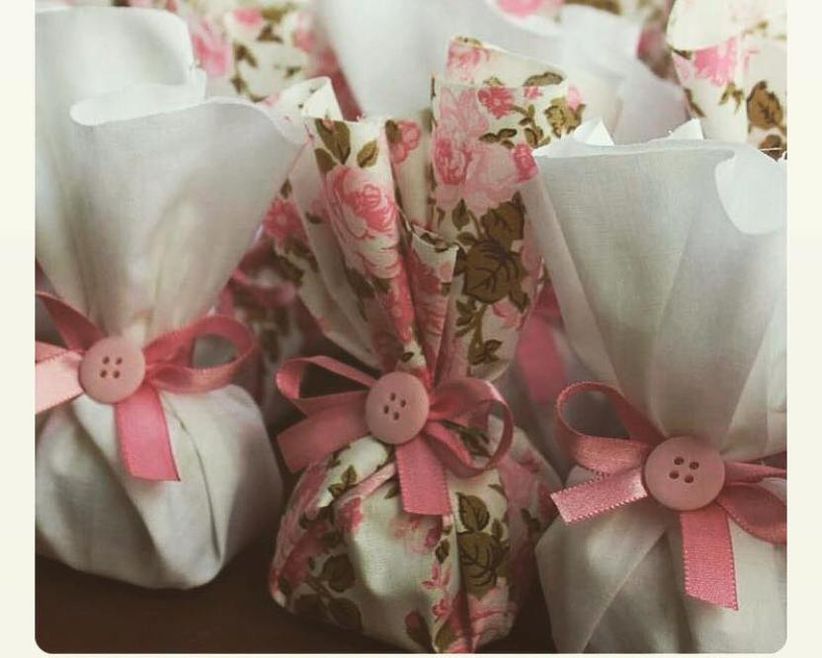 An amazing Indian way to pack gifts is to put them in a Potli. This is really simple and effective and also doesn't look out of place. You can decorate the Potli as you feel appropriate, and you are done. Potli's can be used to give gifts like dry fruits, which are an ever favourite of Indian wedding gifts, or even some sweets.
Estimate Cost: ₹150-300
3. Wooden Trays
Gifts in wooden trays look pretty classy nowadays, it has become quite the fashion to hand gifts in wooden trays. You do need to buy the wooden trays for this gift, but in the end, it is worth the effort. You can put gifts like, mason jar desserts, chocolates, or just a couple of random gift items together, in the wooden tray. This gift packing idea gives a sense of richness to the gift.
Estimate Cost: ₹200-600
4. Cloth
If you have some spare cloth somewhere around your house, then this is the right time to put it in use. For this kind of packing you do not need much more than a large enough cloth, a ribbon, and maybe a gift tag. You can use this gift packing idea to wrap gifts which have an unusual shape like, wine bottles bunched together chocolate or such. This packing looks different and funky, and you also have the choice to use whatever pattern of cloth you want.
Estimate Cost: ₹100-200
5. Decorative Trays
Another favourite way of giving gifts at Indian weddings is through packing them on decorative trays. All you need is a tray and some material like artificial flowers, glitter, and ribbons to decorate it. You can also use other small beautiful trinkets you have to decorate this tray. You can also get it shrink-wrapped from nearby stores, as you do get that facilities. This type of a gift packing idea can be used for a number of things like, clothes, dry fruits, makeup, sweets etc.
Estimate Cost: ₹300-650
6. Bamboo Baskets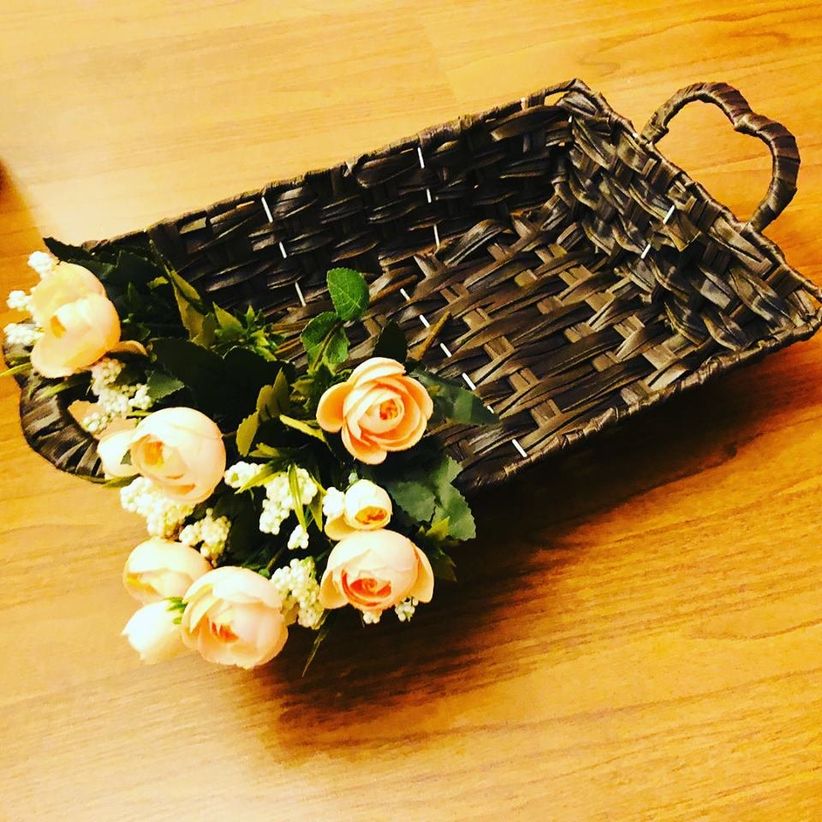 Things that come in bamboo baskets sure get our interest piqued, because it usually means that there is more than one item. Get reasonable bamboo baskets, and since they look so pretty as it is, you might not even have to decorate them. Also finish it of with tying a big bow to the basket, which will add a touch of colour. With this gift packing idea, you can gift items like clothes, or small trinkets, etc.
Estimate Cost: ₹200-500
7. Decorative Boxes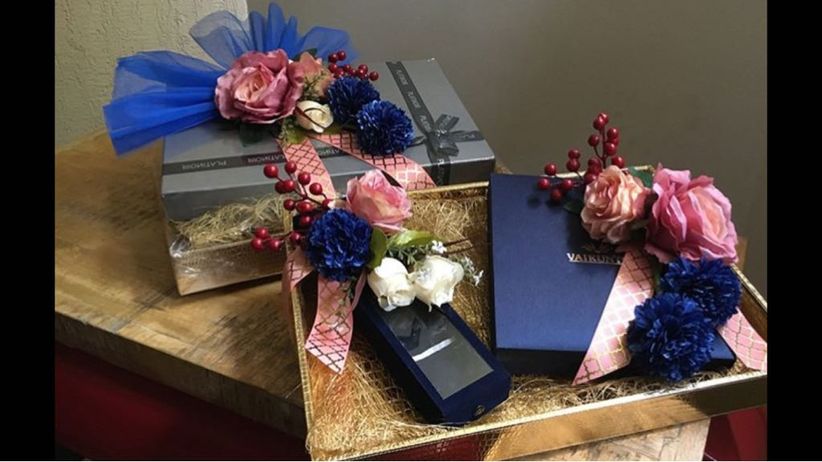 Boxes are always a good idea for packing gifts. Not only does it not give away the gift, but it also is a delight opening. Decorative gift boxes do not require a lot of material from outside, if you have some spare boxes with you. You can use those boxes and them decorate them with the likes of artificial flowers, ribbons, and more. You can use boxes like these for packing gifts that either would give themselves away or are in a large quantity. This could be gifts like a dress or makeup items.
Estimate Cost: ₹250-600
Each of these gift packing ideas are alluring, and these tips can not only get you through packing gifts for the wedding, but also help you pack gifts for anyone anytime.
Try out these ideas, and leave a comment telling us if they worked for you.