11+ Latest Wedding Return Gifts Under 1000 Rupees
We have rounded up some delightful return gifts under 1000 rupees that are sure to charm your friends & family, making your wedding unforgettable.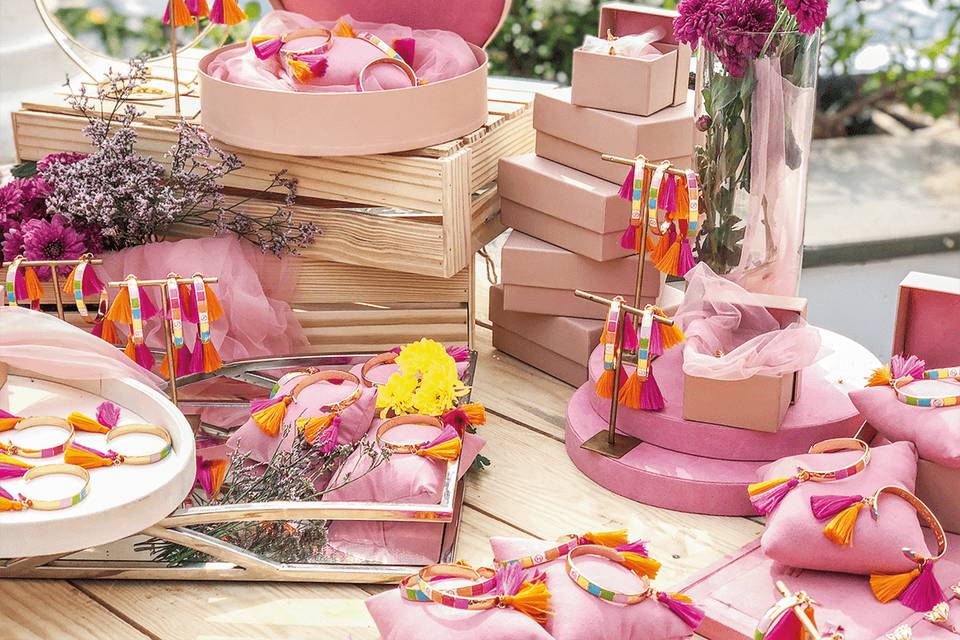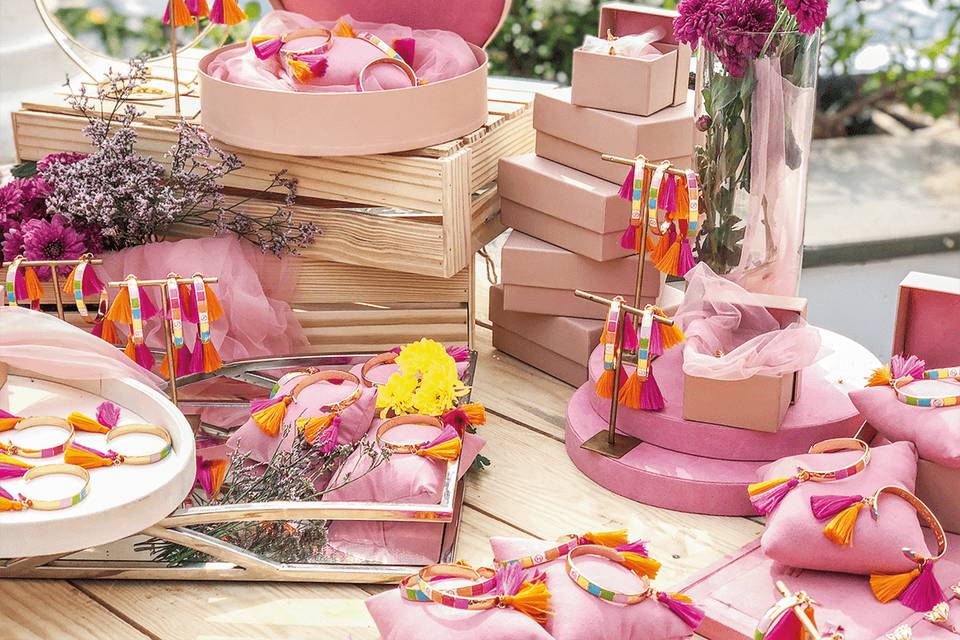 Image Courtesy: Pinterest
A wedding return gift or return gifts under 1000 rupees is a beautiful and thoughtful way to thank your loved ones for celebrating the most special day of your life, but it does not mean that you have to spend a fortune. Browse our selection of return gifts under 1000 rupees that are sure to be appreciated by your guests. Just make sure to present the right and customise them to suit your style and theme if any. You will be absolutely amazed, we promise!
Edible marriage return gifts under Rs 1000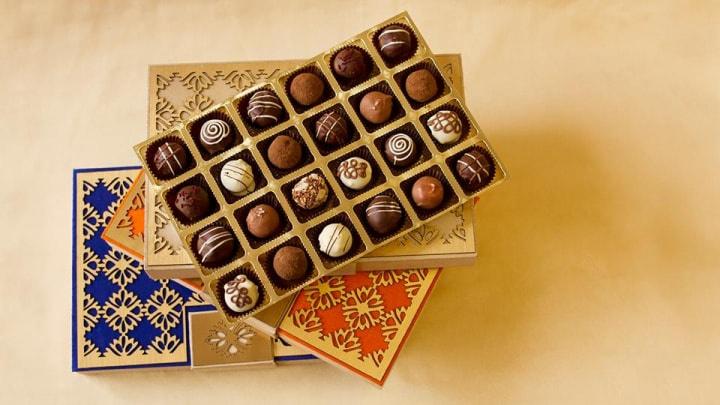 Edible favours make wonderful wedding gifts in India under 1000 rupees. Given below are some of our top picks that you can pick for return gifts at your wedding this year.
Chocolates & cookies as marriage return gifts under 1000 rupees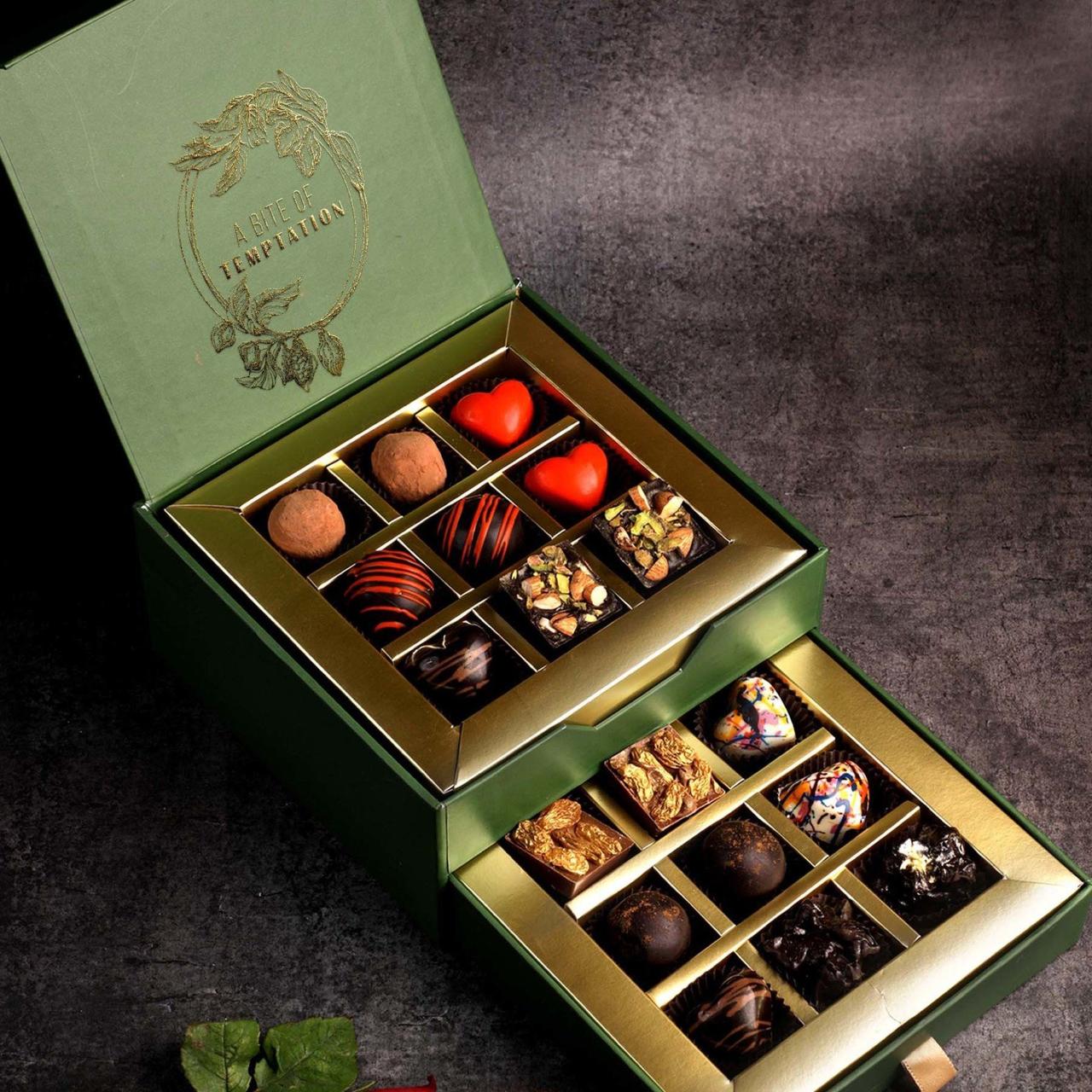 Image Courtesy: Flipkart
You can never go wrong with sweet classics like chocolates and cookies. Just make sure to put your own spin on it by customising the packaging. You can either get your names or wedding date printed on the gift box or think of personalising the flavours, shapes and design of the cookies and chocolates. You can find this simple yet delicious tray of truffles on Flipkart or you can even find websites where they personalise the assortment according to your taste and liking.
Price: ₹899
Desi candy assortments as gifts under 1000 rupees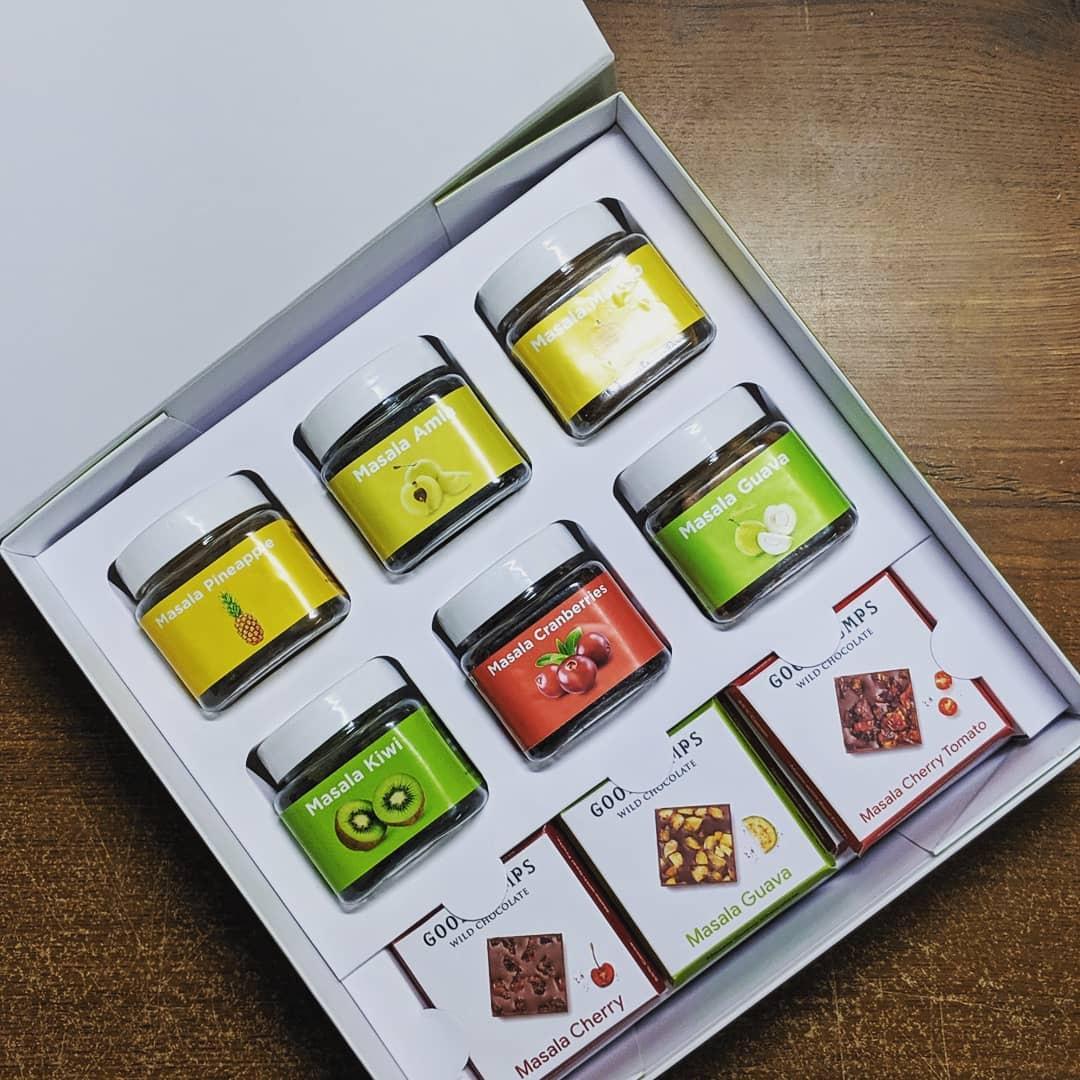 Image Courtesy: Goosebumps
This set of assorted flavours by Goosebumps in a box called Carnival Pack of 12 is a surprise for all when it comes to picking a wedding gift in India under 1000 as a wedding favour. With a variety of flavoured masala fruits like masala guava, masala mango and so on along with masala chocolates is a box full of desi flavours that will take your taste buds for a happy ride.
Price: ₹950
Tea & coffee as marriage return gifts under 1000 Rupees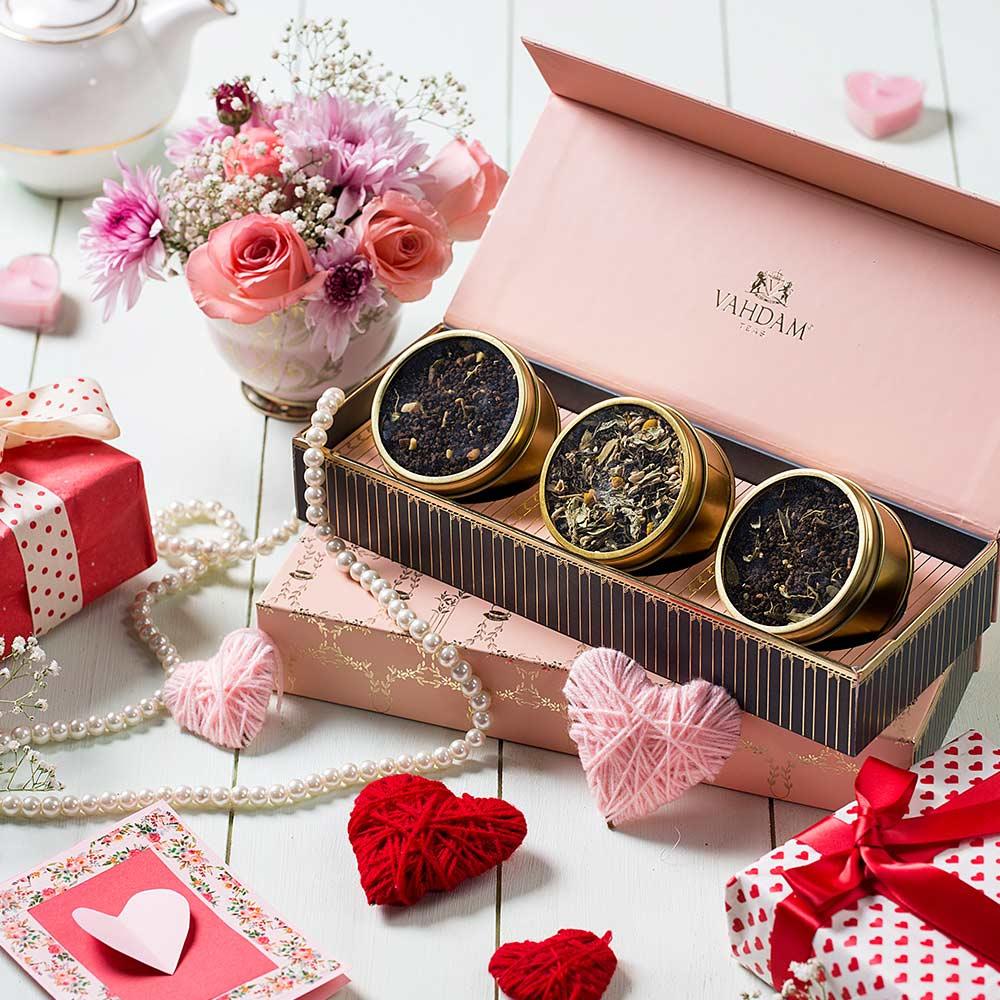 Image Courtesy: Vahdam India
Can we establish the fact that Indians are obsessed with tea? So why not take advantage of this obsession and present your friends and family with gourmet tea and coffee blends. Look for samples that fall within your budget and make them look good with beautiful packaging - you might want to go all out on handmade paper and streamers. This blush assorted teas gift set by Vahdam might make for a perfect return gift. A collection of luxury tin caddies that are an assortment of beautifully curated teas is an ideal gift truly admired by connoisseurs and tea lovers around the globe.
Price: ₹899
Baubles & Trinkets as marriage return gifts under 1000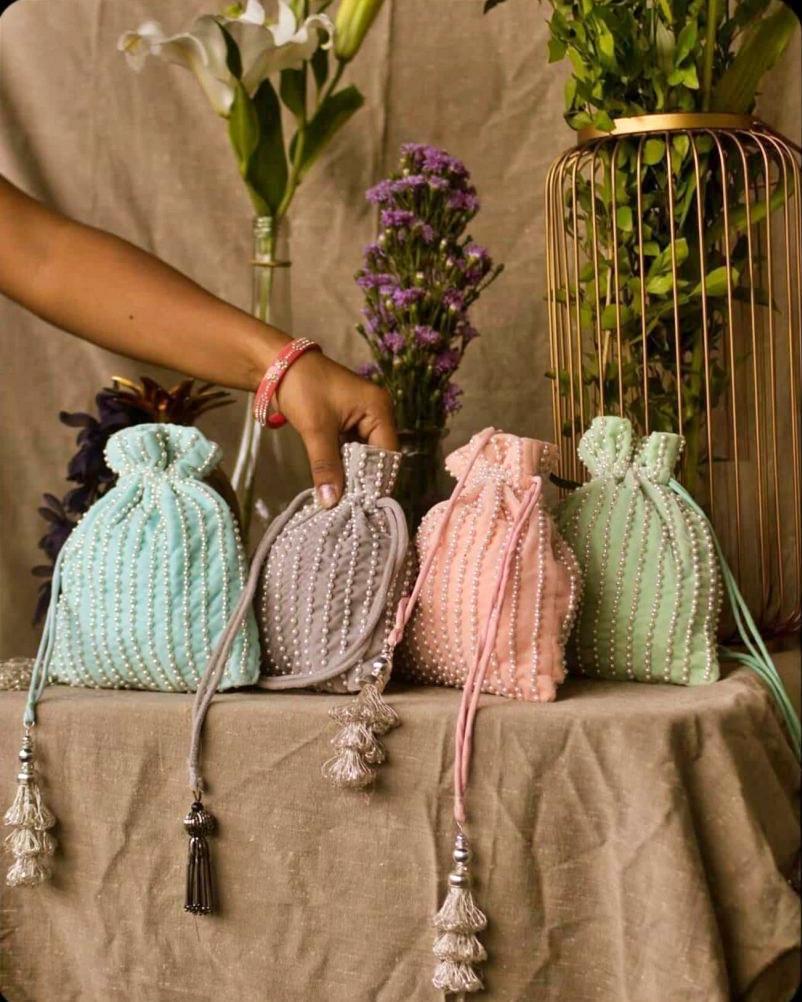 Image Courtesy: Pinterest
It is an unsaid fact that jewellery is a popular return gift for weddings, especially in India. These statement pieces make beautiful keepsakes - be it a personalised earring or maybe a set of cuff-links or even lapel pins put together. Let's take a look at the ones that won't break the bank much for you and keep your marriage gifts for friends' budget Rs 1000 only.
Personalised Gota jewellery as marriage return gifts under RS 1000
Image Courtesy: Krafted with happiness
Gota jewellery sets which usually include a necklace, earrings, bracelets, and bangles come within the range of 1000 rupees and scream festivities. Pack them in colourful pouches or gift boxes and add a thank you note to make your ladies feel special. These social media ready Jhumkas are also available in Dulhe/Dulhan ki Mummy and Bhabhi design at Krafted With Happiness. They're super lightweight and crafted with beautiful Gota-Patti work. After all, quirky favours are in rage.
Price: ₹500 - ₹1000
Jewellery/storage box for marriage return gifts under 1000 rupees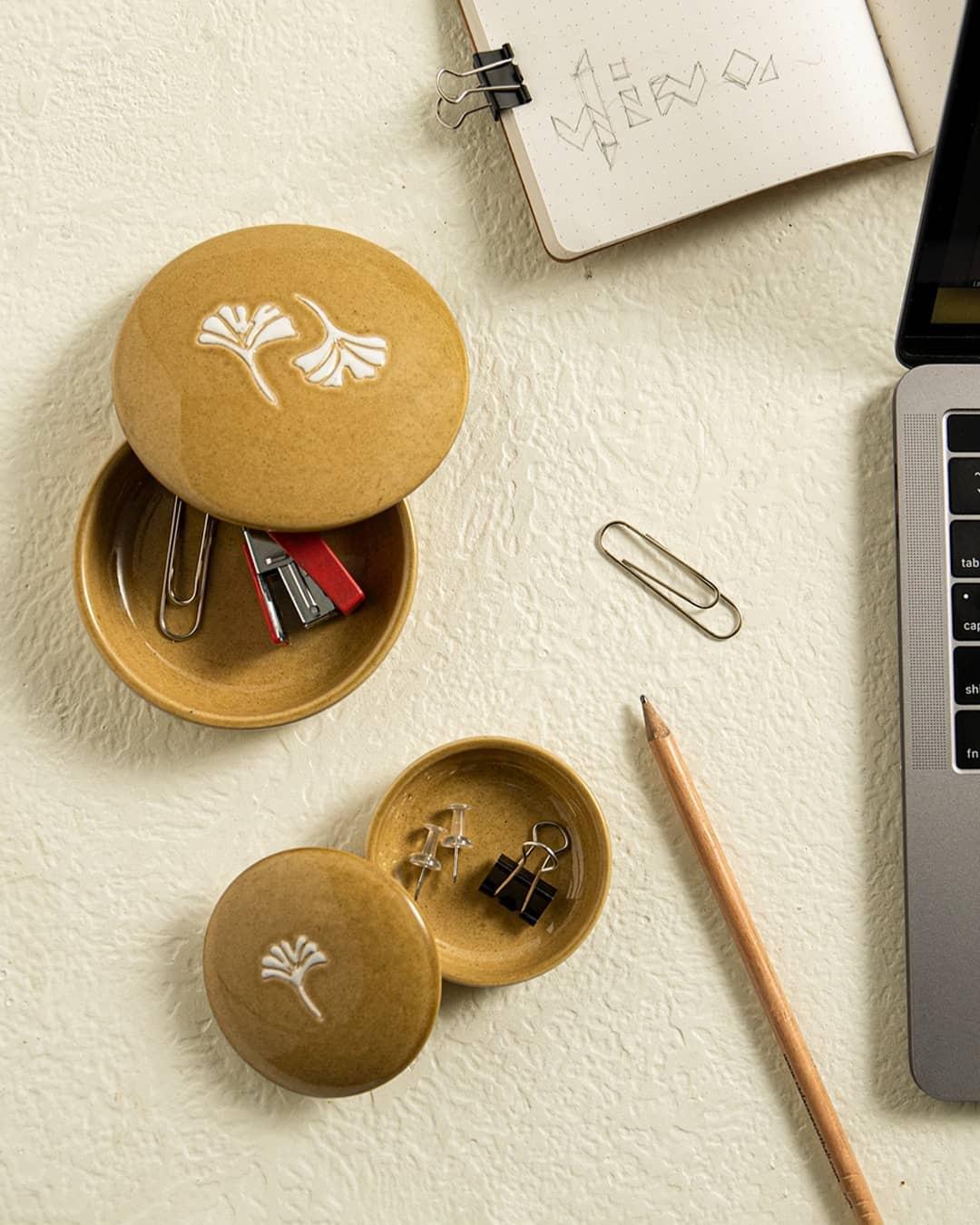 Image Courtesy: Ellementry
Women and men alike always need boxes to keep their trinkets in one place. So, why not gift them something they need? The hand-painted eucalyptus leaves by Artisans on this Aria Trinket Box Set of Two (large and small) make it a piece of functional art. It is a personalised festive gift for someone who loves to keep things organised. The large box can accommodate items like jewellery, stationery items, and the small box can be used to tuck away precious treasures for the little things that matter. This gift set is packed in a reusable engineered wood gift box.
Price: ₹850
Memento & Decor as return gifts under 1000 rs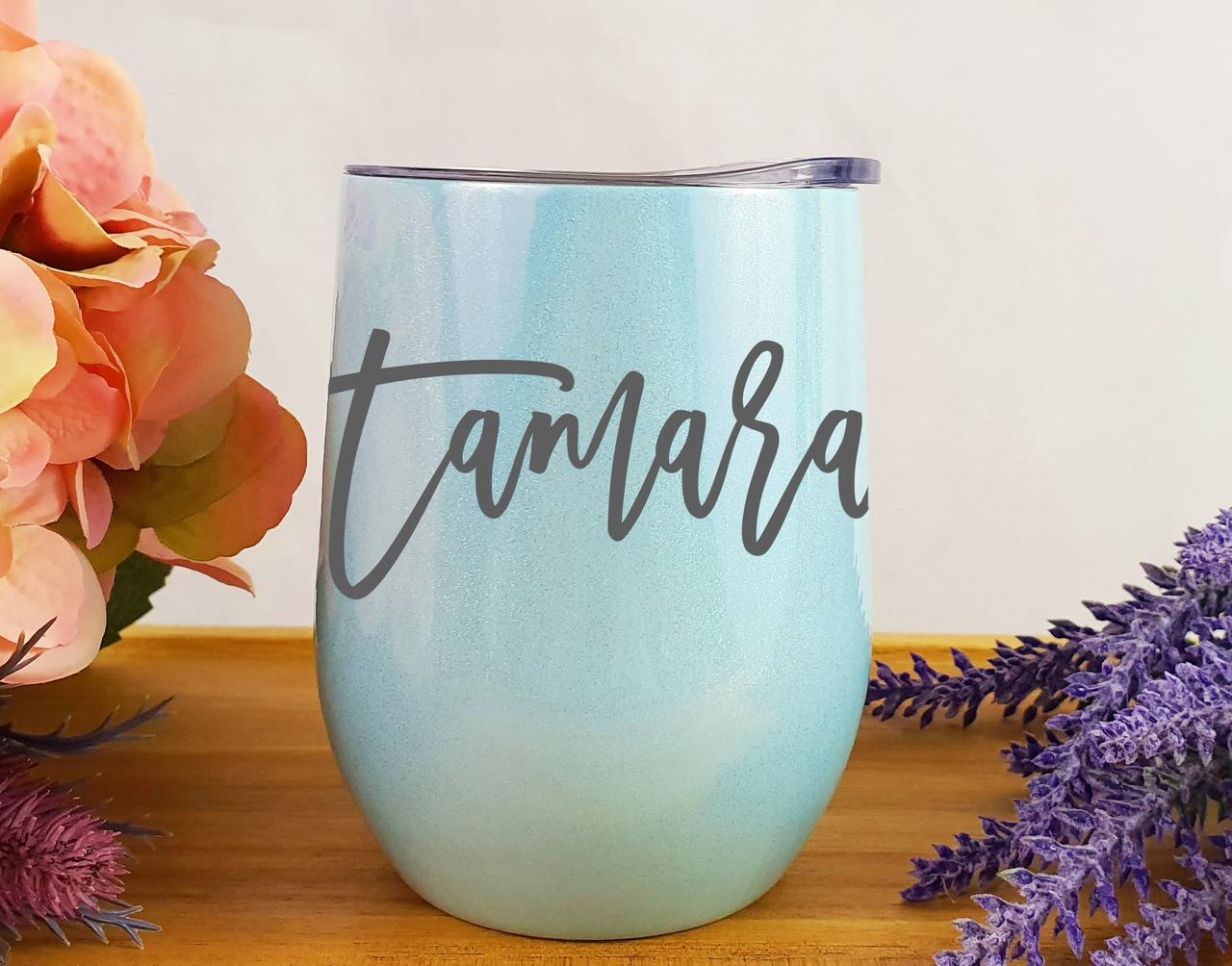 Image Courtesy: Etsy
Looking to gift your friends and family a little something to remember your big day forever and maybe make a difference? Check out these unique return gifts under 1000 rupees for your guests. These return gifts under 1000 rupees are surely one-of-a-kind and they will make sure you and your wedding is remembered for a long long time.
Conscious Gifting Items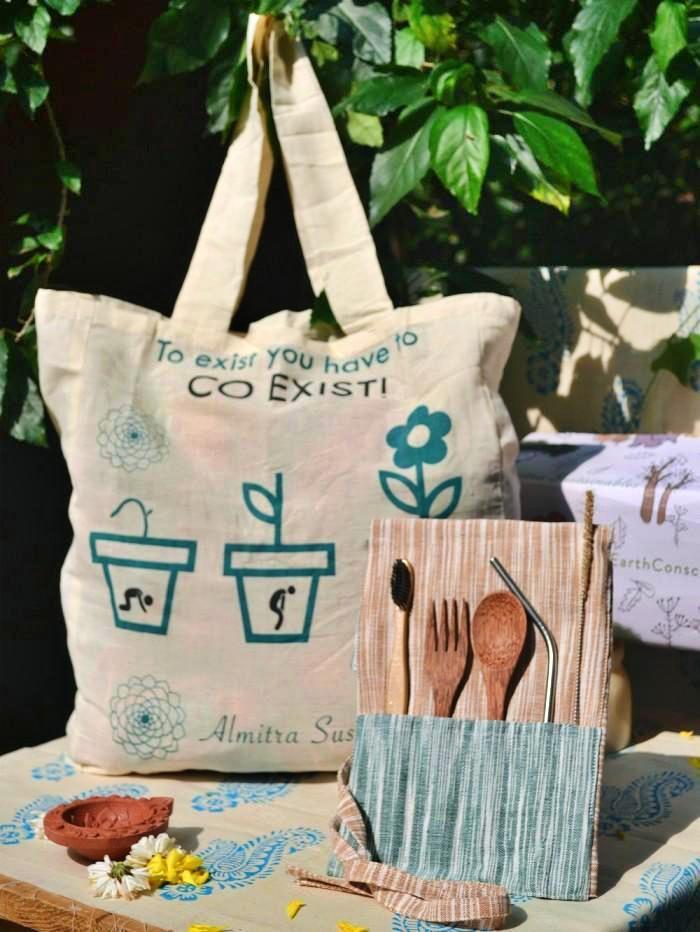 Image Courtesy: Brown Living
Gifting your dear ones is all about sharing happiness and encouraging them towards a better life. Pick this unusual and special gift that asks everyone to be conscious and mindful and take a step towards making the world a better place. So to add to your celebration we have put together an exciting bundle which is green and conscious. This assortment contains a charcoal bamboo toothbrush, reusable coconut cutlery, cutlery wrap, eco tote bag, steel straw and straw cleaner. It is sure to make for a sensible return gift under 1000 for marriage.
Price: ₹899
Idols & Figurines return gifts under 1000 rupees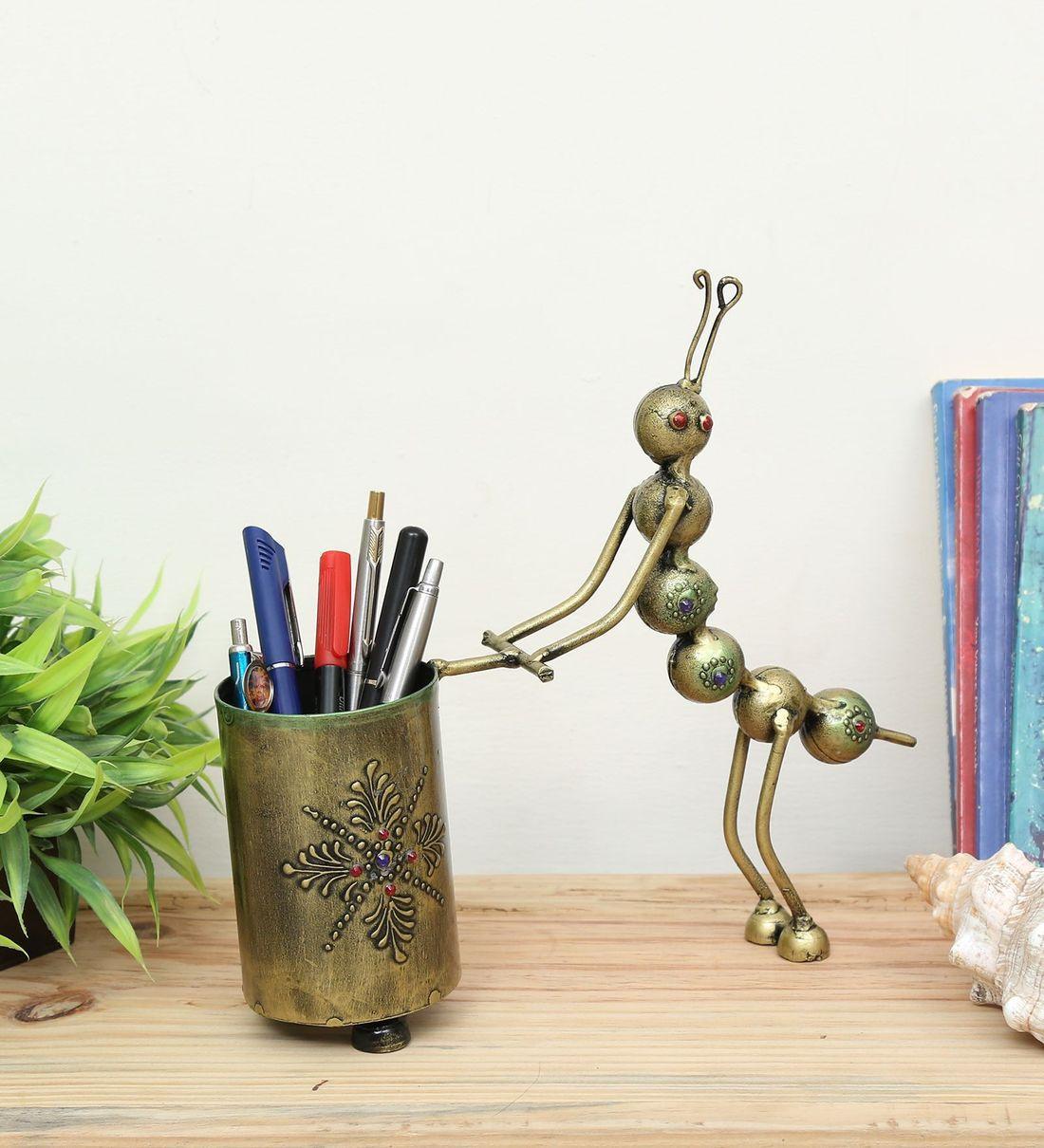 Image Courtesy: Pepperfry
One gift that you can never go wrong with especially when it comes to Indian weddings is figurines or idols. This gold wrought iron animal figurine will make a beautiful return gift under 1000 rupees for marriage. You can find options on Pepperfry if you want to look for something specific and mak sure to gift wrap this wedding favour under 1000 rupees well for the personalised touch.
Price: ₹949
Home decor items as return gifts under 1000 rupees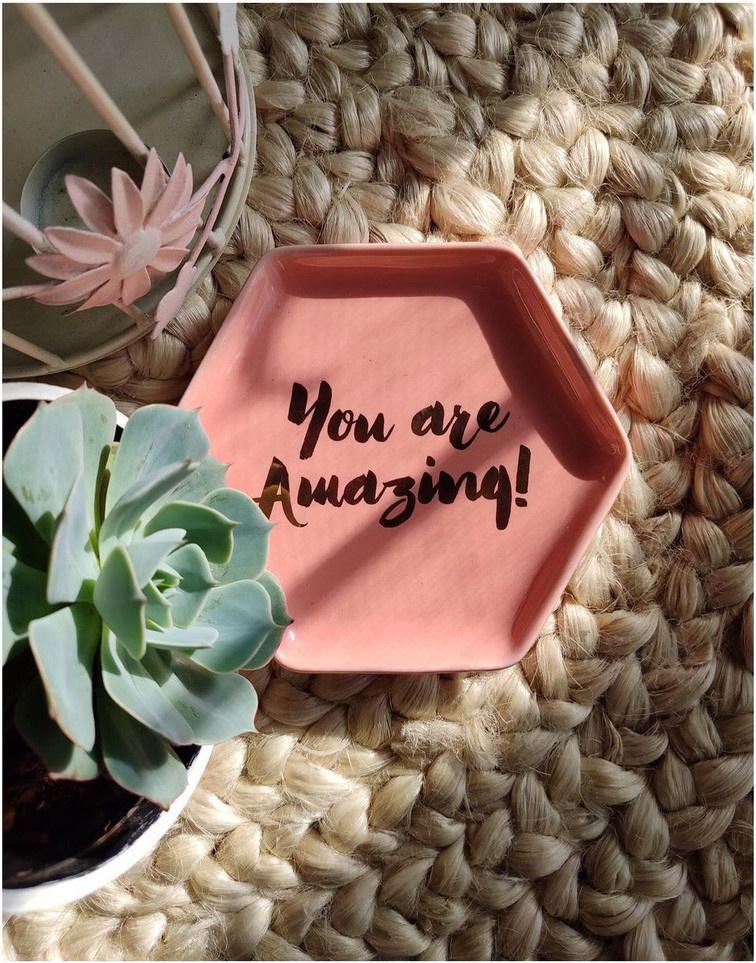 Image Courtesy: Chumbak
Home decor items make great wedding return gifts as they are a constant reminder of your big day to its recipient. Think of tealight candle holders or jewellery trays? We've got your back. You can pick this miniature ceramic tray from Chumbak as a gift under 1000 for marriage. Since it's a wedding return gift with a quirky yet positive message, we are sure your guests are going to be super delighted. They are a great gifting option as they can be placed as a home decor item and also utilised for other necessities when the need arises.
Price: ₹300- ₹500
Photoframes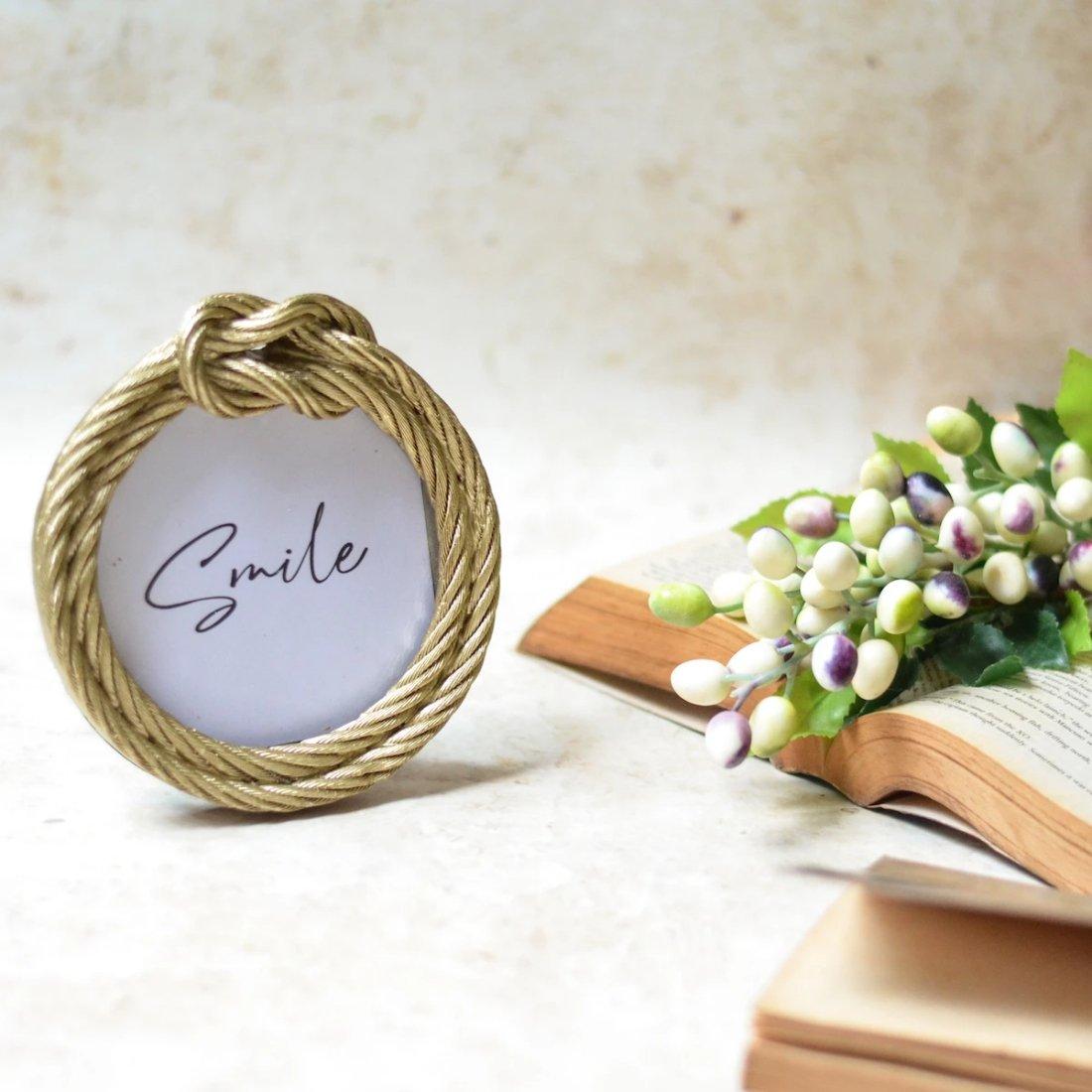 Photo frames are a favourite when it comes to picking a return gift under 1000 for marriage. The round photo frame has a double layer rope design creating a knot at the top. By binding the photos to the photo frame, make the memories timeless. A unique table decor setting can be created by keeping the photo frame on the table along with a pair of orchid pots.
Price: ₹850
Dainty coasters as marriage return gifts under

₹

1000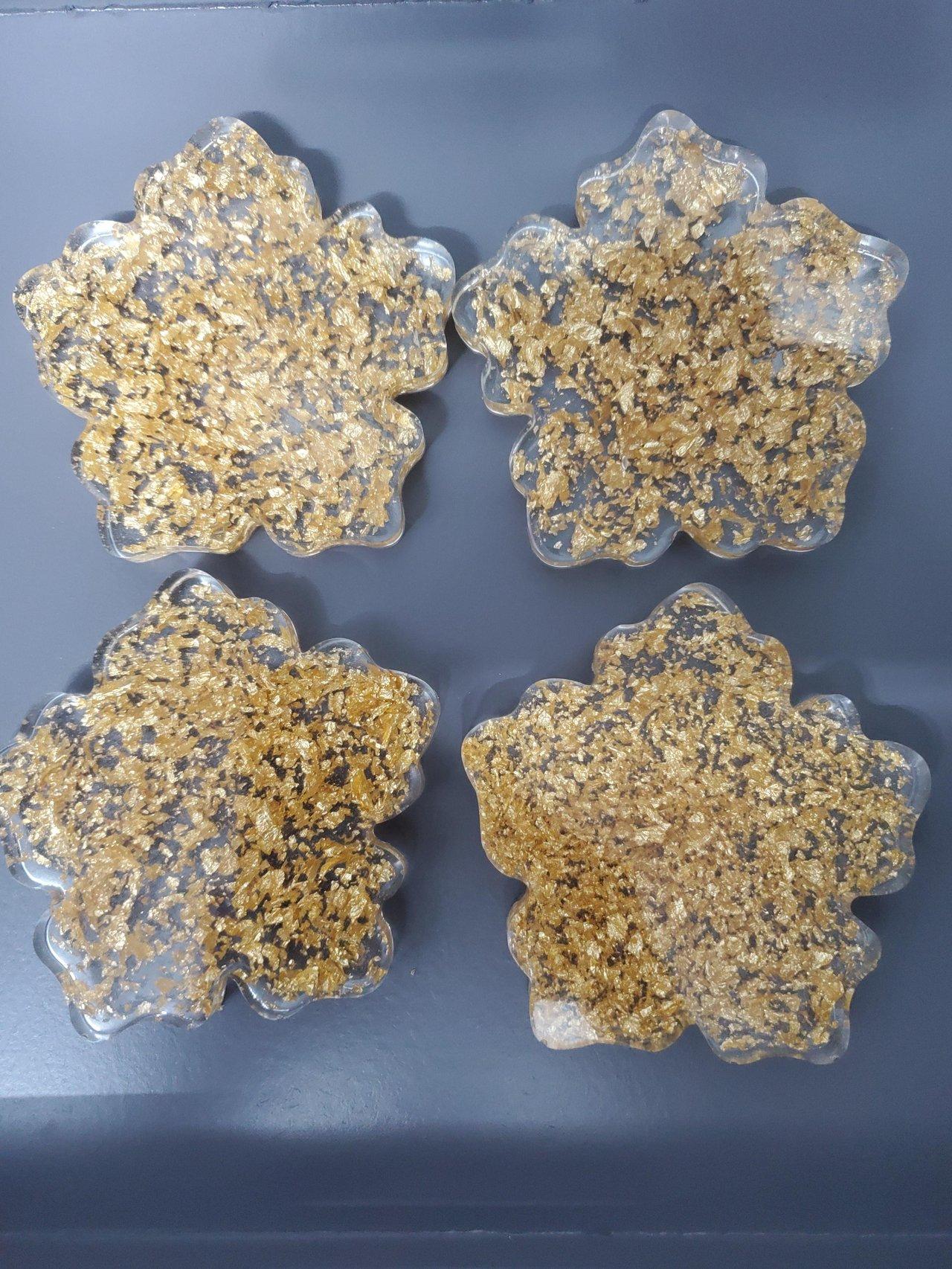 Image Courtesy: Gold Leaf by Shilpi
Coasters are evergreen gift items. Every household will have them and it is a given that pretty coasters make the table so pretty. Whether you are a home decor enthusiast or a cleanliness freak - this is something that every guest will need and like to have. Well, here is a beautifully handcrafted set of 4 coasters made of resin that can be used to lure the guest as a marriage gift under ₹1000.
Price: On request
Unique return gifts under 1000 rs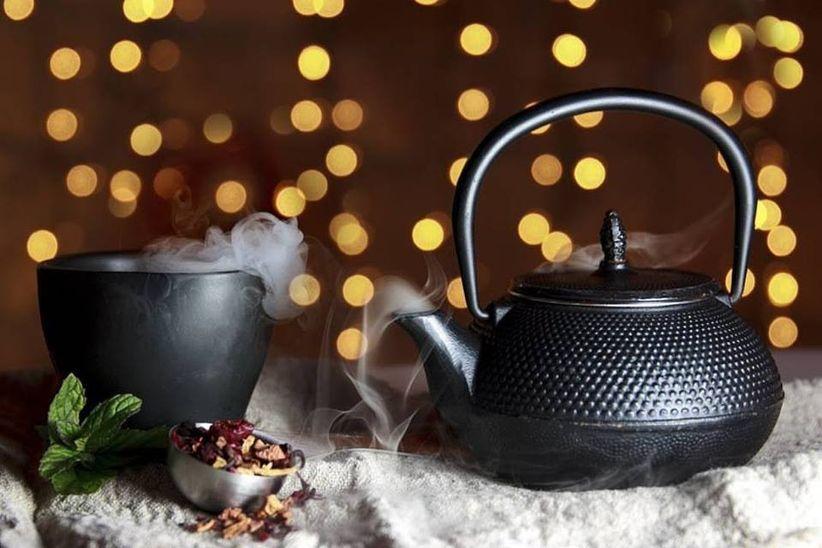 Image Courtesy: Wedding Wishlist
Great wedding return gifts are the ones that are beautiful as well as useful and out of the box. Here are some of the best yet unique return wedding gifts in India under 1000 rupees.
Planters & Pots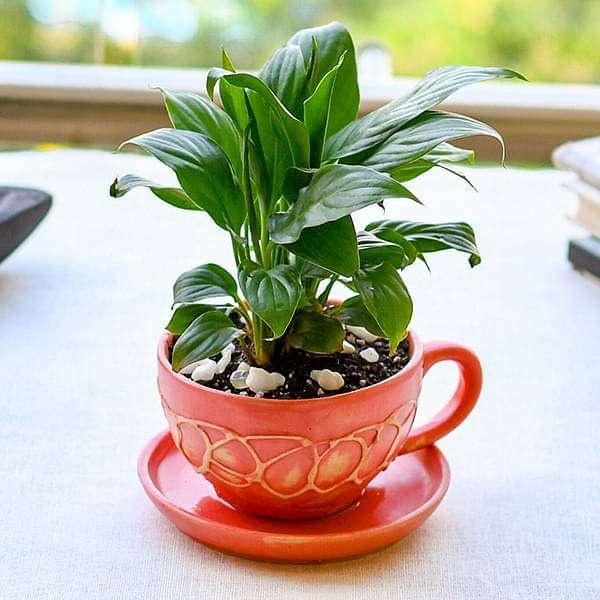 Image Courtesy: Nursery Live
Make this world a better place by making your wedding return gifts and favours sustainable. This peace-lily planted on a ceramic pot with a saucer is a beauty that each of your guests can carry home. This plant is also a great air purifier, while being rare and low maintenance making it just perfect.
Price: ₹500- ₹600
Make Donations as return gifts under 1000 rupees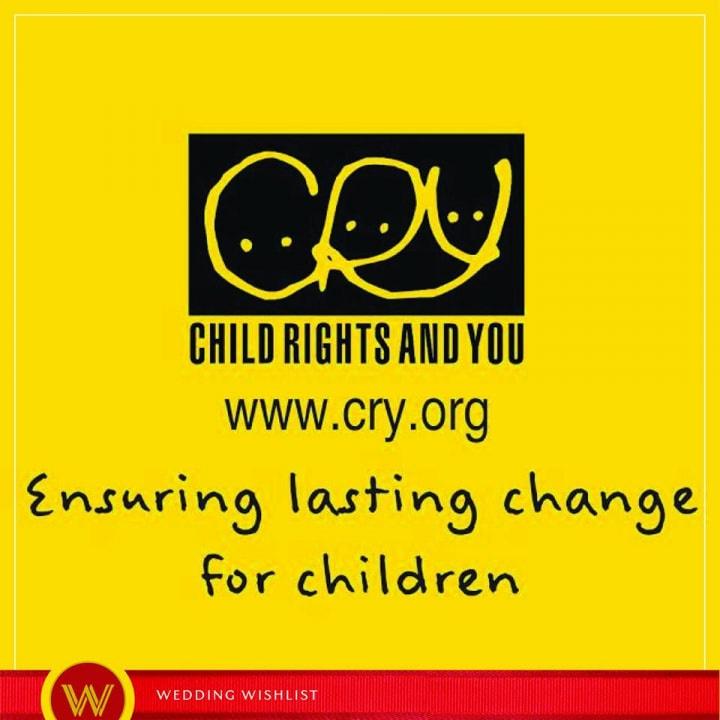 Image Courtesy: Wedding Wishlist
Are you a couple who like to make a statement and give back to the community? If yes, then you can skip the return gifts completely and make donations to local charities in the name of your guests. At the end of the event, give each guest a card explaining the donation. It is a wonderful way to give your loved ones a beautiful lasting memory of your big day while extending your support to your favourite charities.
Price: Depends on the guests and you.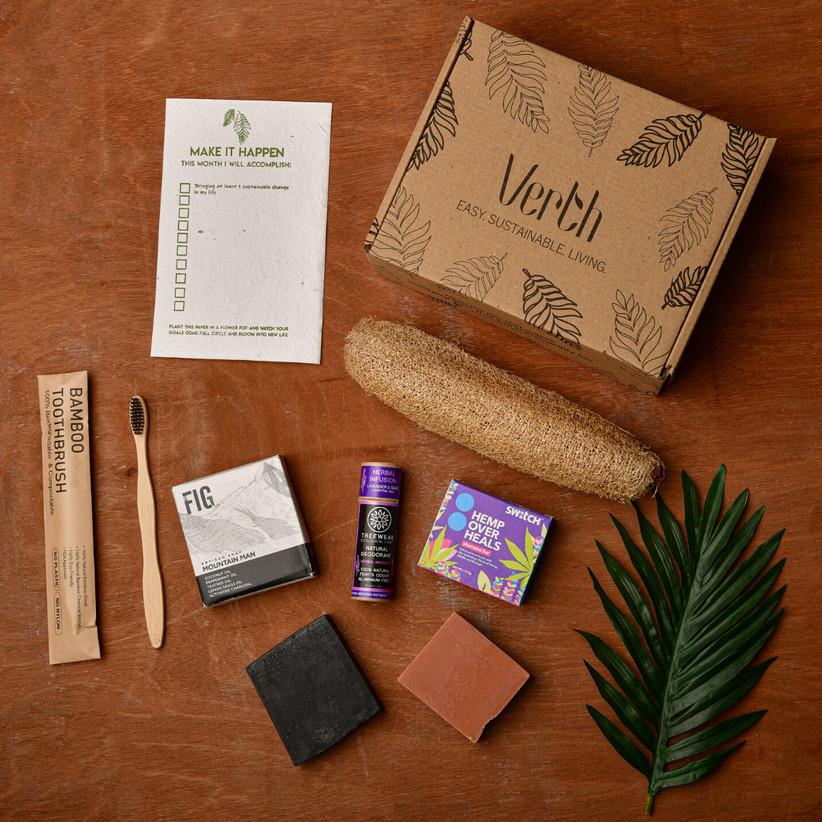 Image Courtesy: Verth
Wedding return gifts are an opportunity for you to say thank you to your friends and family for celebrating and making their big day special. It is a warm gesture in appreciation of all the love and blessings they showered on you as you take a big step ahead in life. So make sure to pick something that represents your personality, style, and the theme of your wedding, while of course fitting within your wedding budget. All you need is a little thought and creativity.
Have more ideas for wedding return gifts under 1000 rupees? Share your suggestions in the comments below.