Need Funny Ways To Enter A Wedding Reception? Some Cues For A Laugh Riot
Who doesn't like a touch of humour at their wedding? End your wedding shenanigans on a humorous note with these funny ways to enter a wedding reception!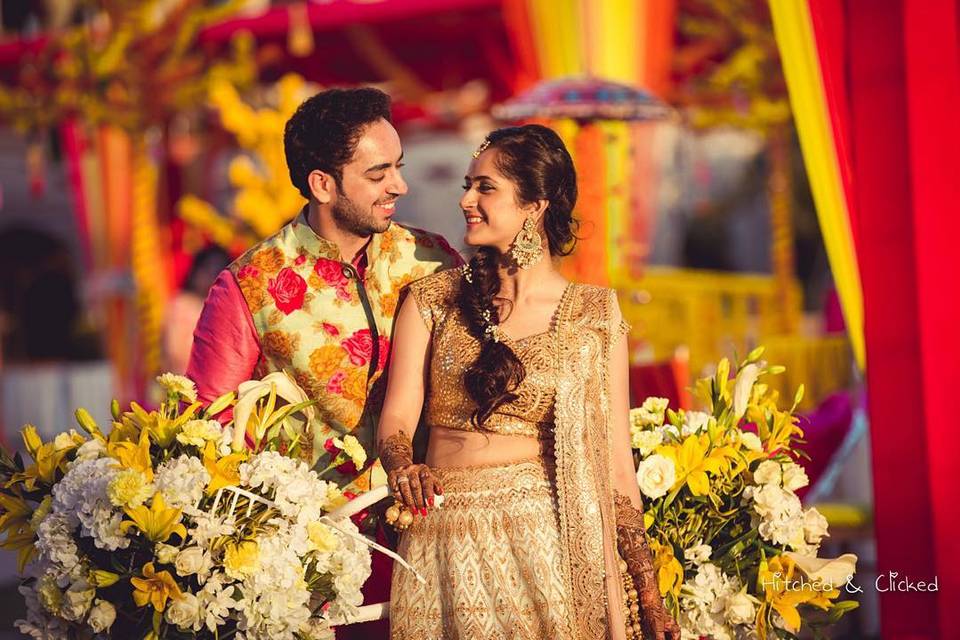 All your wedding ceremonies have been full of fun and frolic. From the rocking dance performances of the bridesmaids and groomsmen at the dance-off on the Sangeet Night to the comic situations that took place as you all tried to juggle between things, it has been a long roller coaster ride. However, the thrill hasn't ended yet and the wedding reception is still left!
This ceremony will be the culmination of your wedding journey so far and we found no other way than to end this crazy journey on a delightfully humorous note with a few funny ways to enter a wedding reception. These tactics will surely make everyone present at the ceremony laugh out loud and make your last step in this journey memorable as well.
Pony-ish Arrival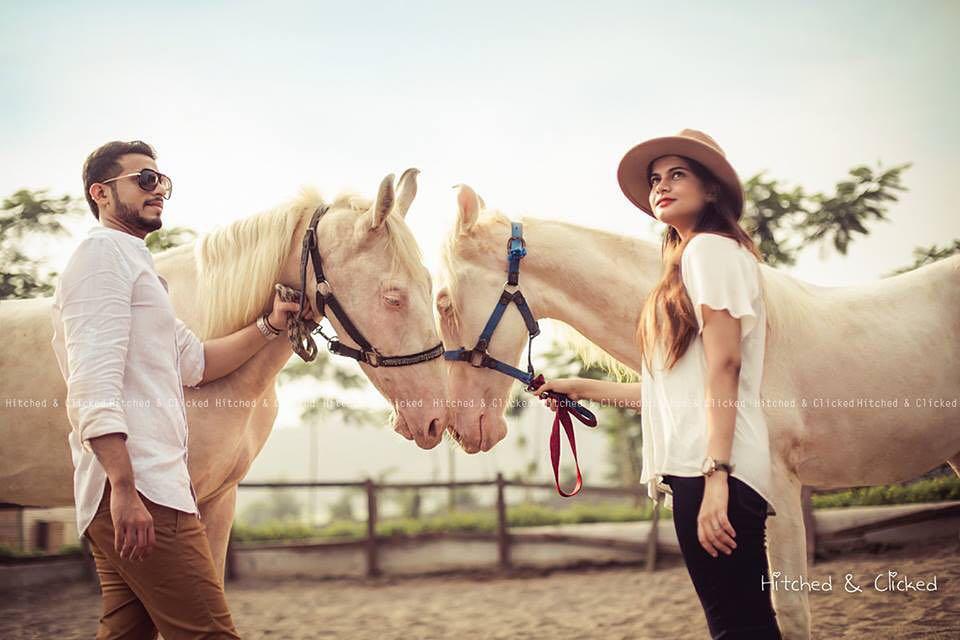 One of the funniest ways we found for entry at your wedding reception was this one. Hire two mules or ponies and carry a sign that says "After all the wedding expenses these are the only things we could afford". A laugh riot is guaranteed to follow as you enter the venue. This innovative idea is not only funny but on point too. Weddings are expensive these days and families spend most of their life's savings on wedding expenses.
Awards Night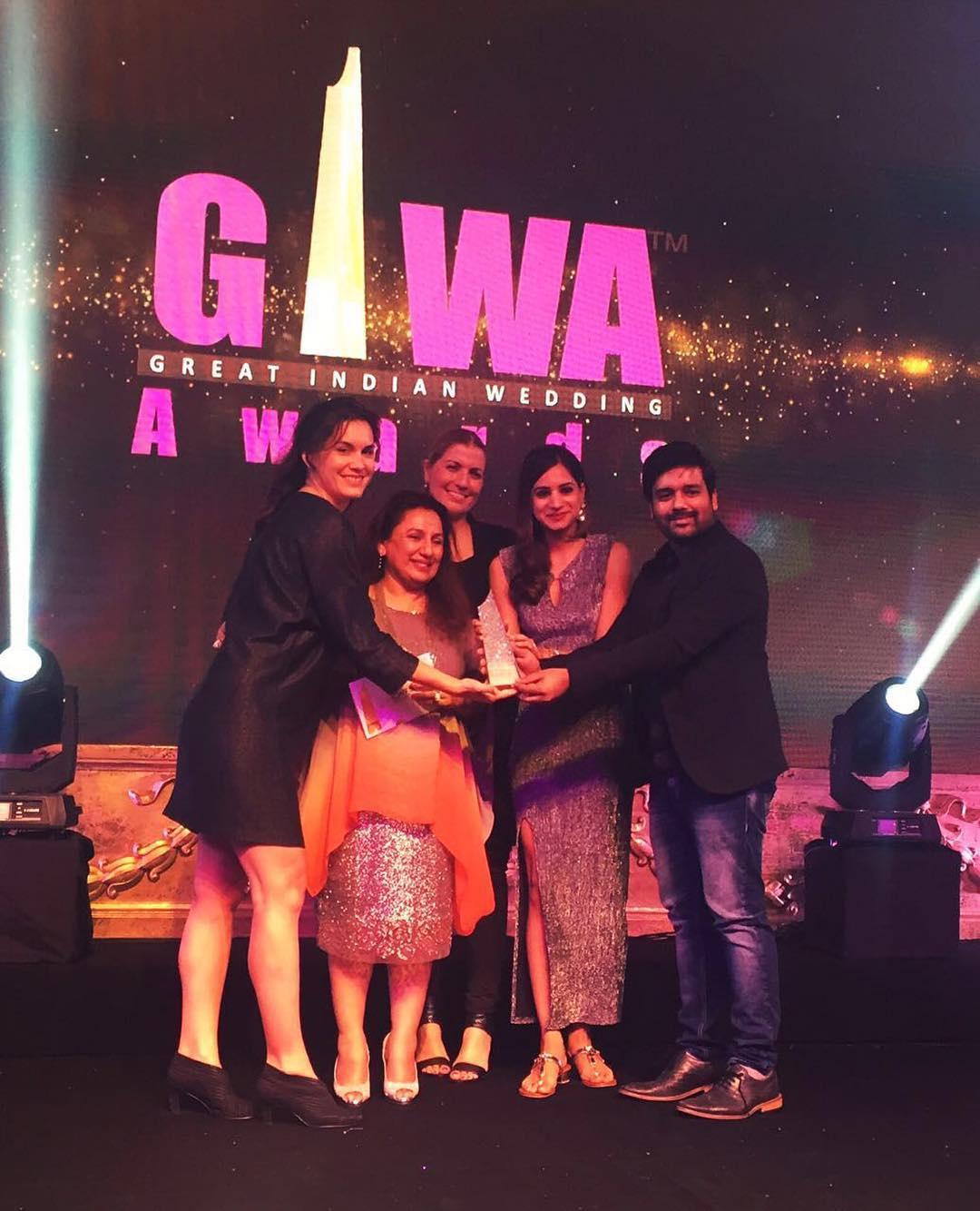 We all have eagerly watched Filmfare and prayed for our favourite actors and actresses to win awards. Celebrating your wedding reception as an awards night is a great idea to make it funny. Inviting all the guests as celebrities at the event is one of the funny ways to enter a wedding reception that they will surely admire. (Who doesn't like being treated like a celebrity). You could also give away awards such as
Funniest face
Jodi Kamaal Ki
Best Male Celebrity
Best Female Celebrity
You can always add other awards according to your choice.
Bollywood Style Road Trip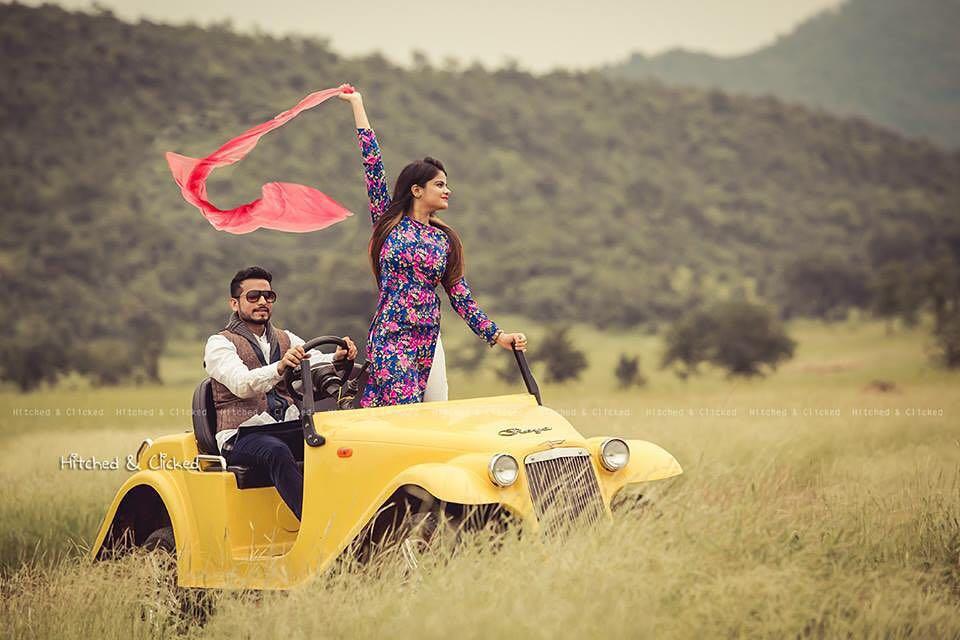 Combining your pre-reception time with a road trip with your loved one is an enticing option that we came up with keeping in mind your love for adventure. Going for a road trip through the meadows like in Hum Aapke Hain Kaun and entering in a jeep with your Chunni Waving in the air and your groom laughing over your act will be one of the unique, yet fun ways to enter a wedding reception.
Racing to the Venue on Shoulders of your buddies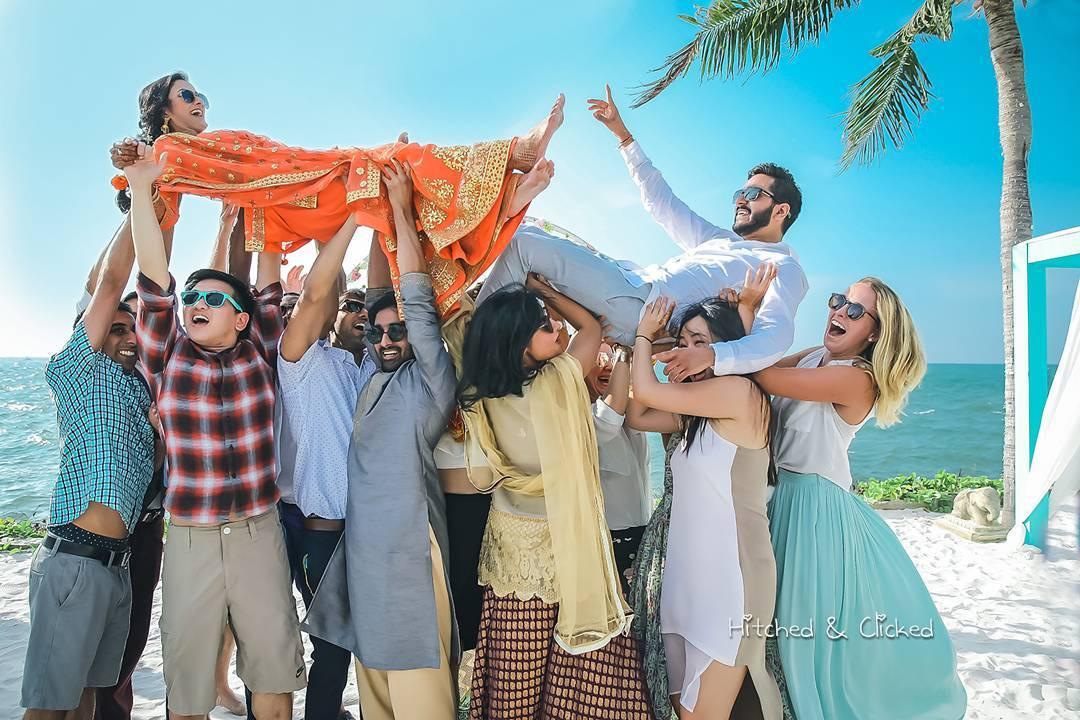 If the bridesmaids and groomsmen are up for it, one have one of most funny ways to enter a wedding reception reserved for you. The bridesmaids pick the groom from his home and the groomsmen pick the bride from her home.
Then they carry them on their shoulders as celebrities in a rock concert and have a race to the venue. Let's see who wins the race! Adding a gift for the winning party could spice things up a notch.
Cartoonish Entry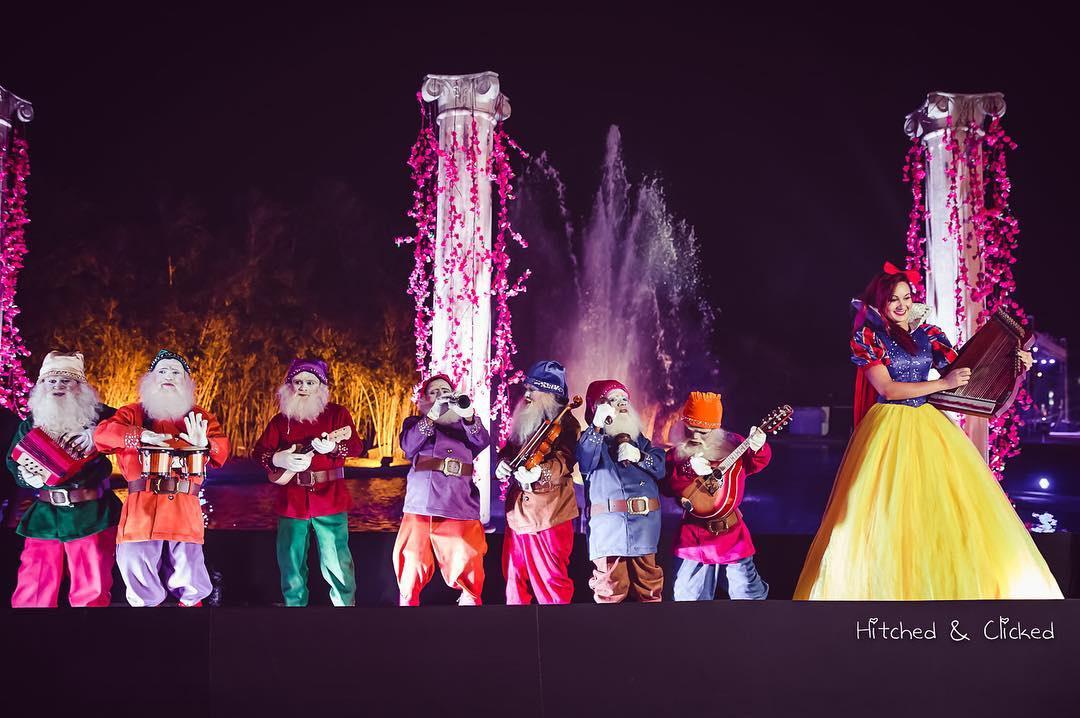 We all love cartoons. Even as grownups, we can watch reruns of our childhood buddies for hours and hours on end. The nostalgia associated with them will never go and it shouldn't!
Living your childhood fantasies and having a cartoon themed entry could be one of the really funny ways to enter a wedding reception. You could dress up as your favourite characters ranging from Cinderella to one of the Ninja Turtles. Or even as one of your favourite superheroes (Batman, Superman, Wonder Woman, there are so many).
Food Truck Entry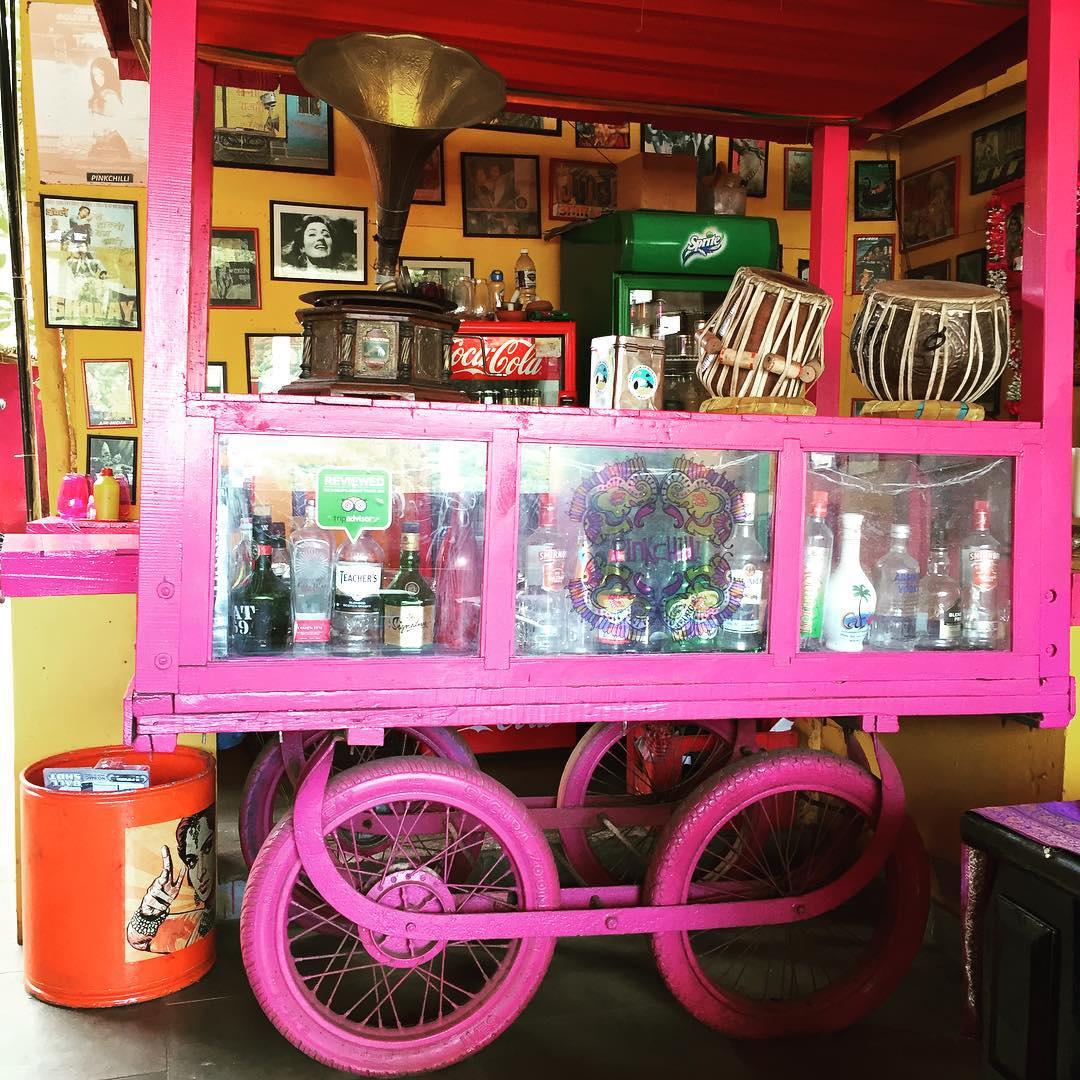 We Indians are foodies by birth and hardly ever able to control our cravings. So much so that we gave the world the concept of the Big Fat Indian Wedding. To indulge once more in that love for food, you could enter as a couple in a food truck.
That would be one of the delightful and funny ways to enter a wedding reception that even your guests would appreciate a lot. You could distribute food and gain wishes replacing the boring and monotonous buffet system.
Your Love Story as a Play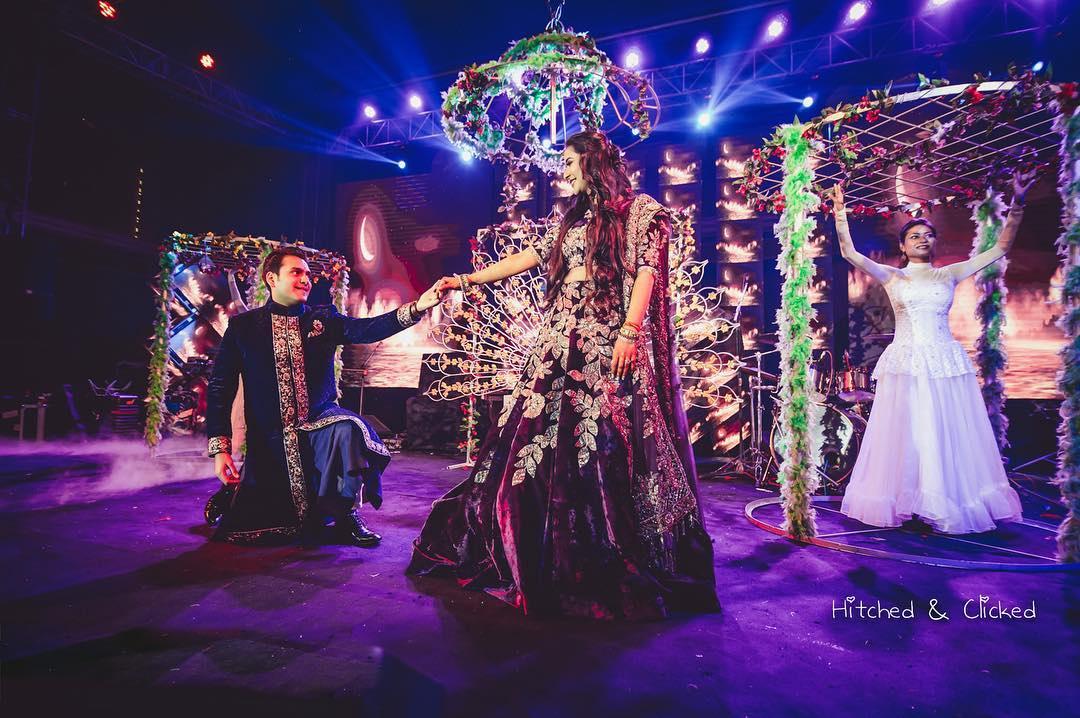 Whether your story started as a romance and culminated into a marriage or your marriage was arranged, it did have its ups and downs, sweet and salty, monotonous and exciting moments. How about dramatising those events and reliving them at your entry. This could be one of those exciting and funny ways to enter a wedding reception that no one would have seen before.
Vintage Style Entry on a Scooter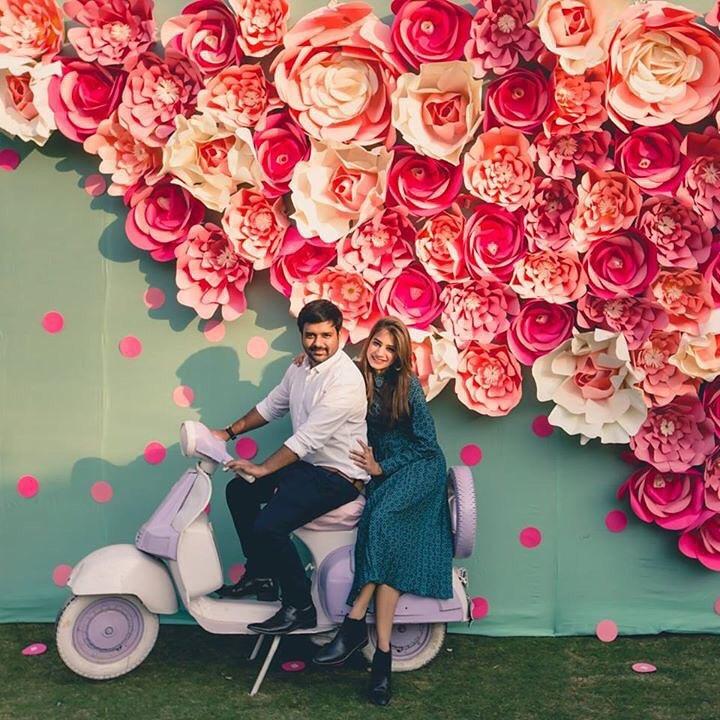 Remember the good old days, when couples used to cuddle cosily on scooters with the husband driving and the wife hugging him with one arm. Though scooters are a rare sight these days, being ousted by the advantages of cars, if you could manage to find one, you could relive that romantic era. Entering the wedding venue on a scooter, the vintage style could be one of the funny ways to enter a wedding reception that would give the onlookers a hearty laugh as well. Even funnier would be the bride riding a scooter and the husband sitting at the back.
Hope you were delighted by our ideas. The touch of humour to end your wedding journey is an excellent idea to make things memorable. This last step will be the beginning of your beautiful life as husband and wife that you two shall share forever.
Get in touch with these wedding planners to have equally fun moments at your wedding!