Shantanu & Nikhil Unveil 'The Resurgence' at the FDCI India Couture Week 2020
Acclaimed Couturiers Shantanu & Nikhil unveiled The Resurgence - a collection created as a beacon of hope and a new beginning of couture post pandemic, at the FDCI India Couture Week 2020. Read all the collection details here.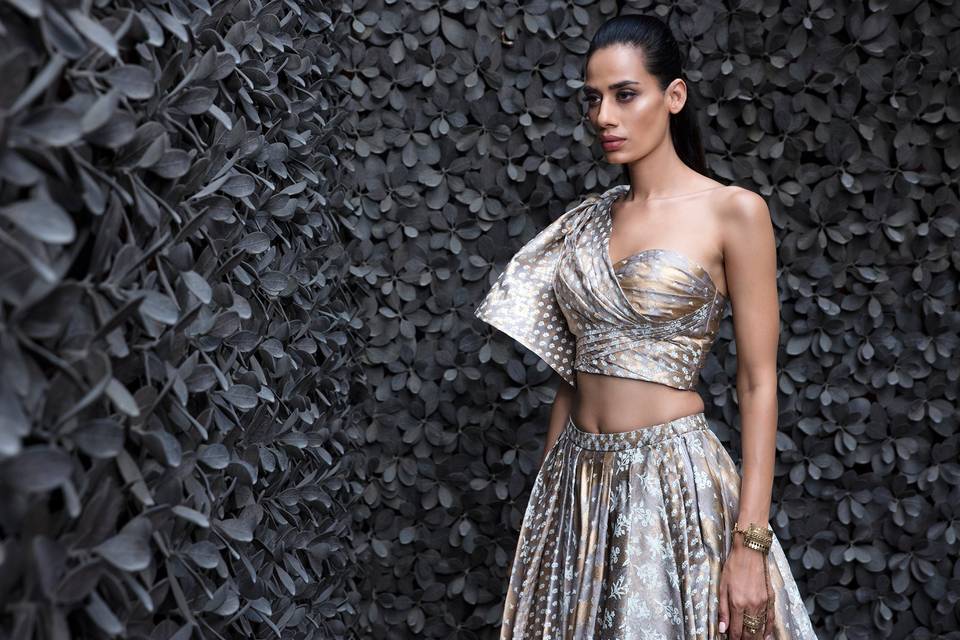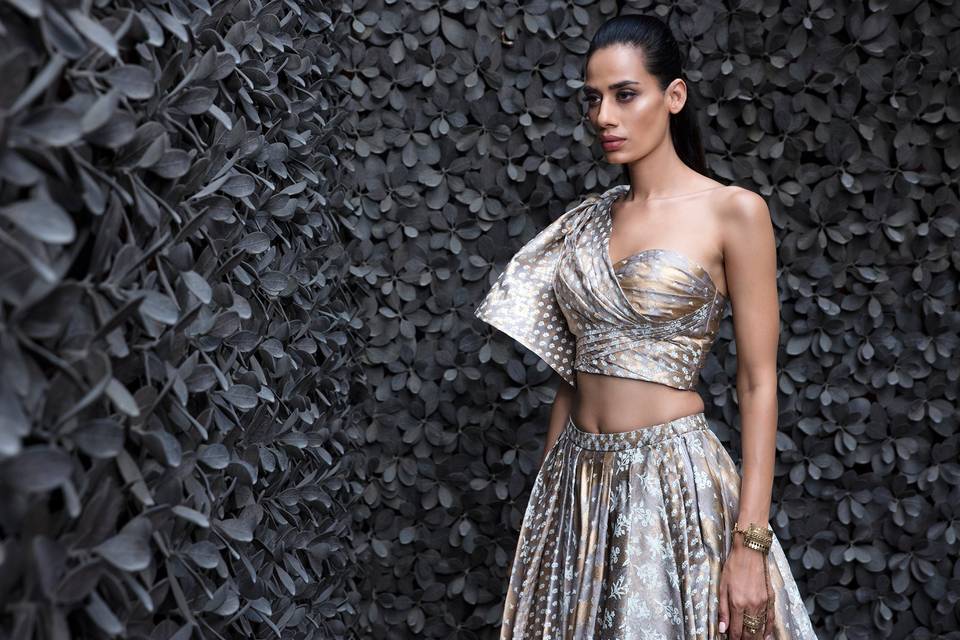 When 2020 came to a standstill, hopes for many businesses shattered. The artisans industry was hit as badly as any other. Fashions shows were cancelled to keep up with the government guidelines. But FDCI announced India's first Digital Couture Week, marking the dawn of a new era.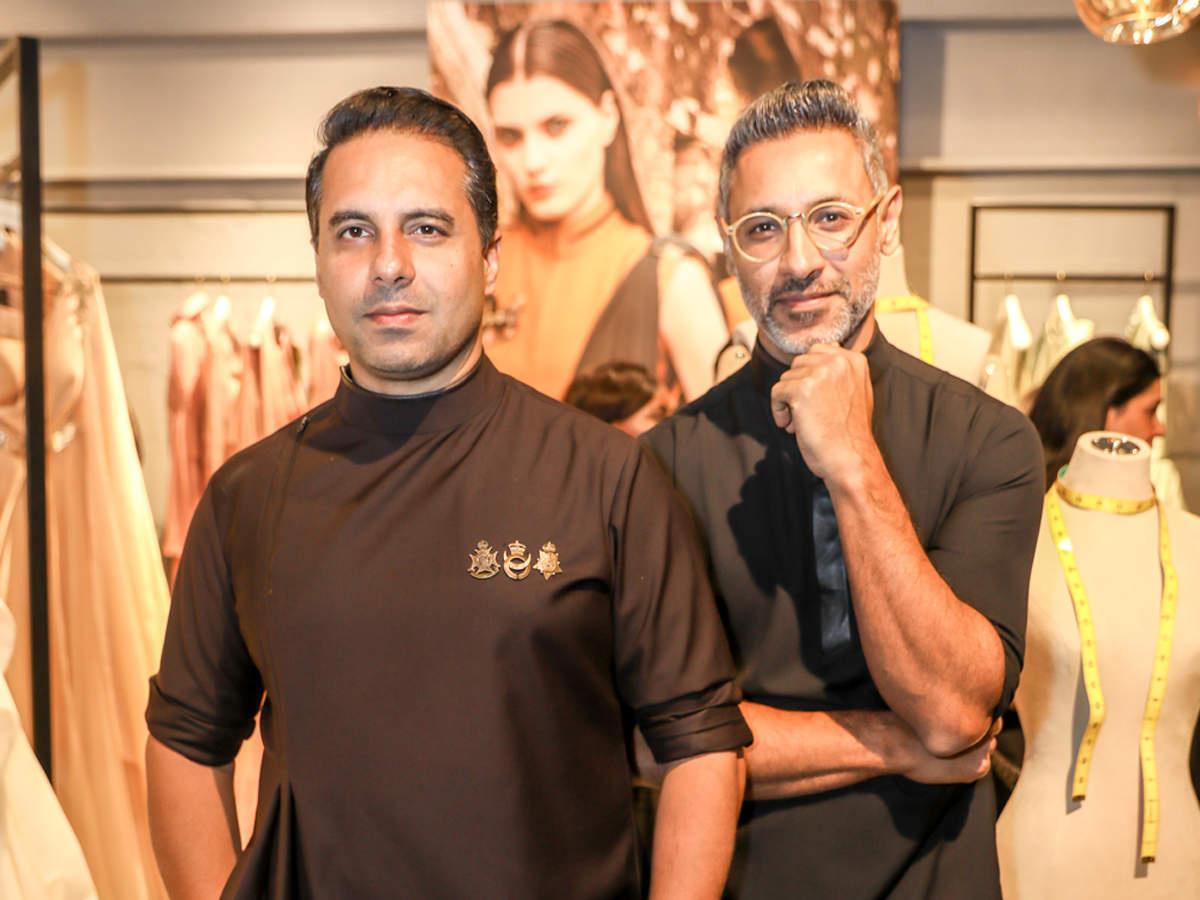 Image Credits - Economic Times
Celebrating the spirit of new beginnings and accepting the era that this paradigm shift has unravelled, the iconic brothers present their all-new collection 'Resurgence'. "Newer times call for newer actions and with the blurring lines between technology and fashion in the new normal, it felt fitting to have showcased our Ceremonial Couture'20 collection at the FDCI digital India Couture Week on the 21st of September, 9.30 PM. It was an exciting and unusual experience and felt great to be a part of an ecosystem that is constantly innovating and connecting with larger audiences."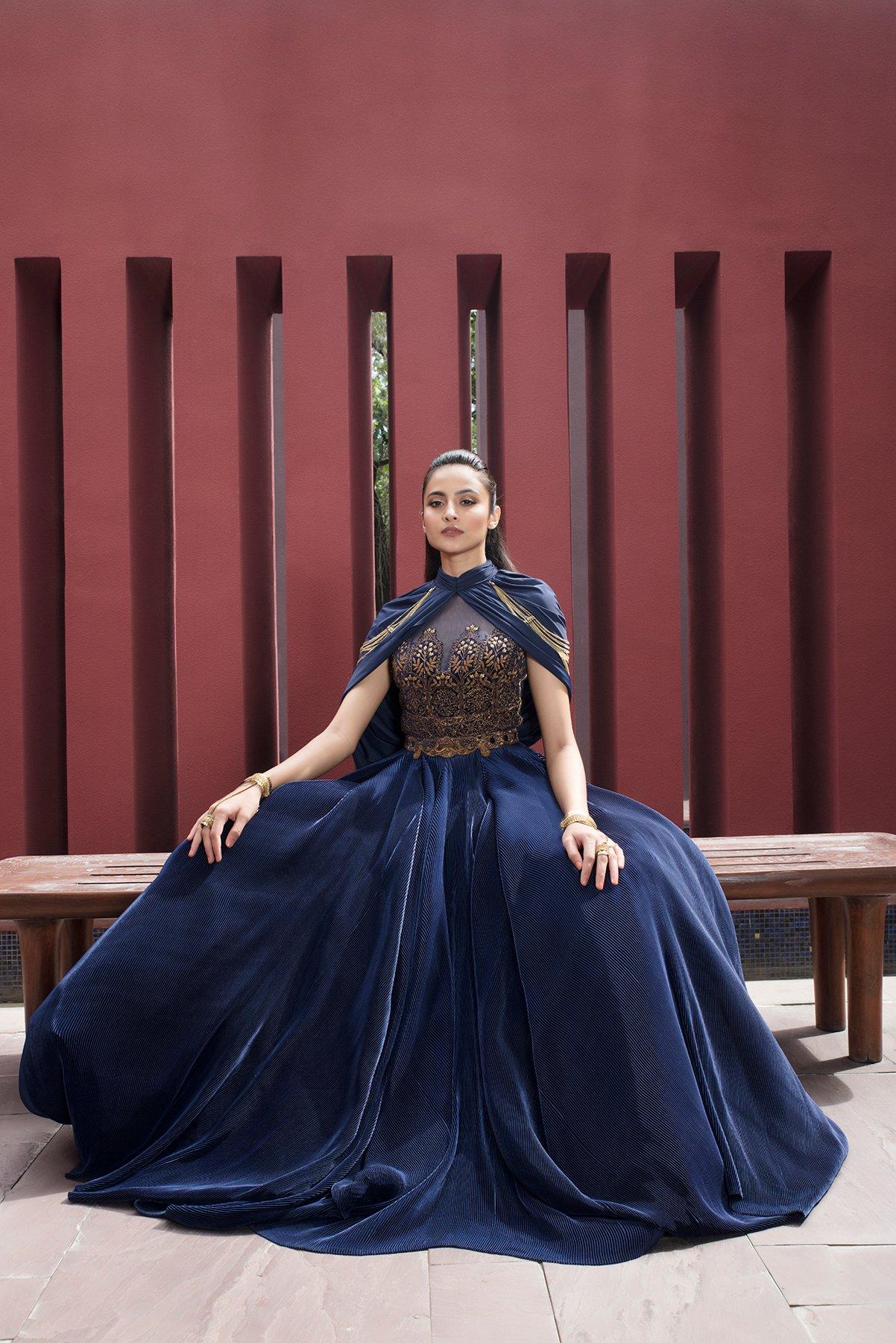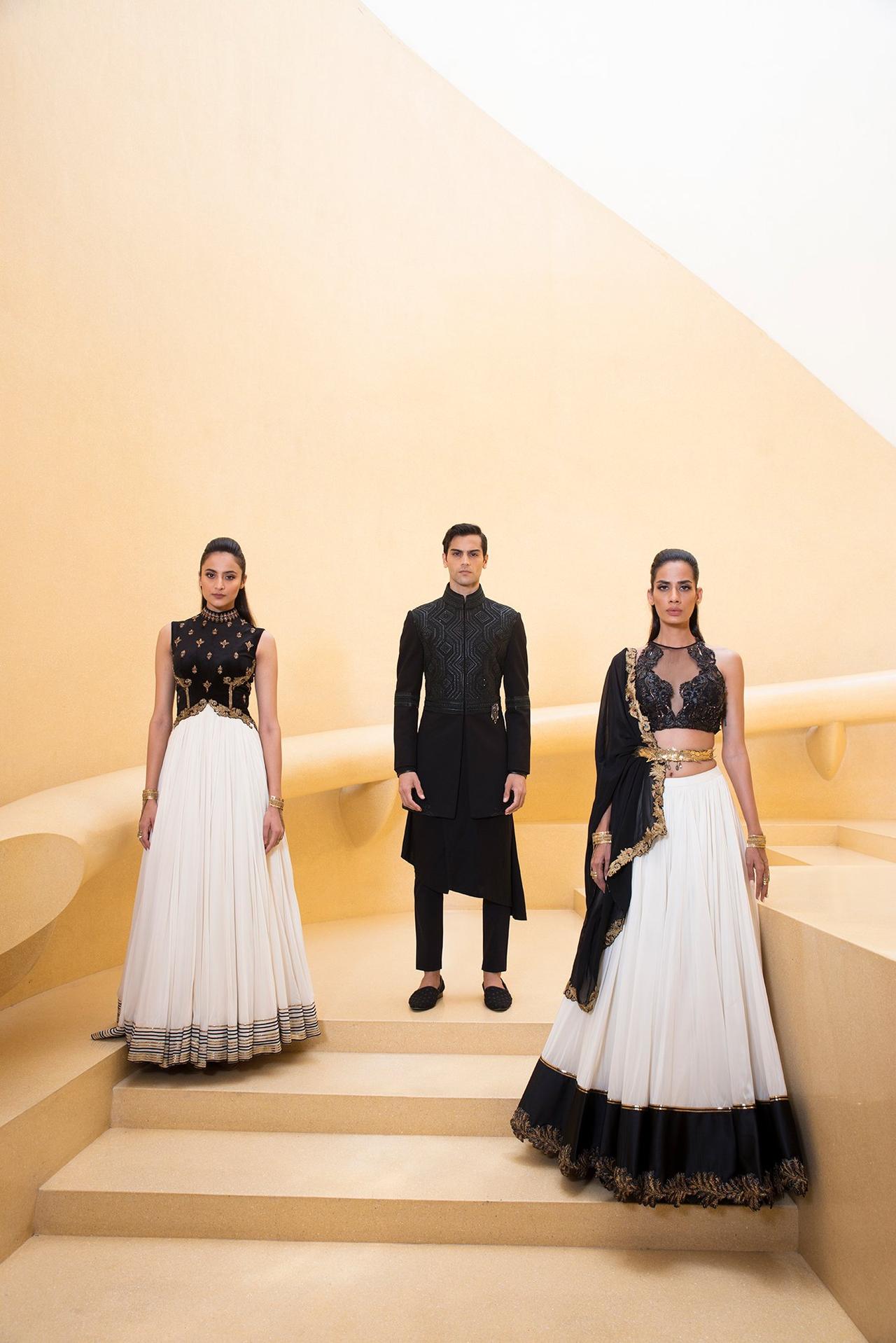 With years of devotion to form, and an one-of-a-kind minimalistic sensibility, acclaimed couturiers Shantanu and Nikhil present couture with a vision of Re-emerging, as models rise with a metallic fire against a background that reminds me of creatively curated foliage of ashes. Elaborating on the spirit of the collection, the designers reveal, "Far from the idea as a dying craft hit by a global pandemic, couture re-strengthens itself through a new vision. As the world is pushing through these tough and challenging times, there has been a paradigm shift in the way we would like to use our fundamental brand values in order to forge a more inclusive and conversational relationship with our consumers, thereby focusing on art, creativity and collaborations."



The Resurgence by Shantanu and Nikhil is an ode to hope and a fitting portrayal of the industry's spirit to resurface together, with their responsibilities to the universe at the heart of everything they create. The couturiers prove their prowess yet again with silhouettes drenched in solid metallic shades narrated with spiritual connotation to the capabilities of cyclic existence, the collection celebrates a renewed strength and power to adapt and #RiseAgain.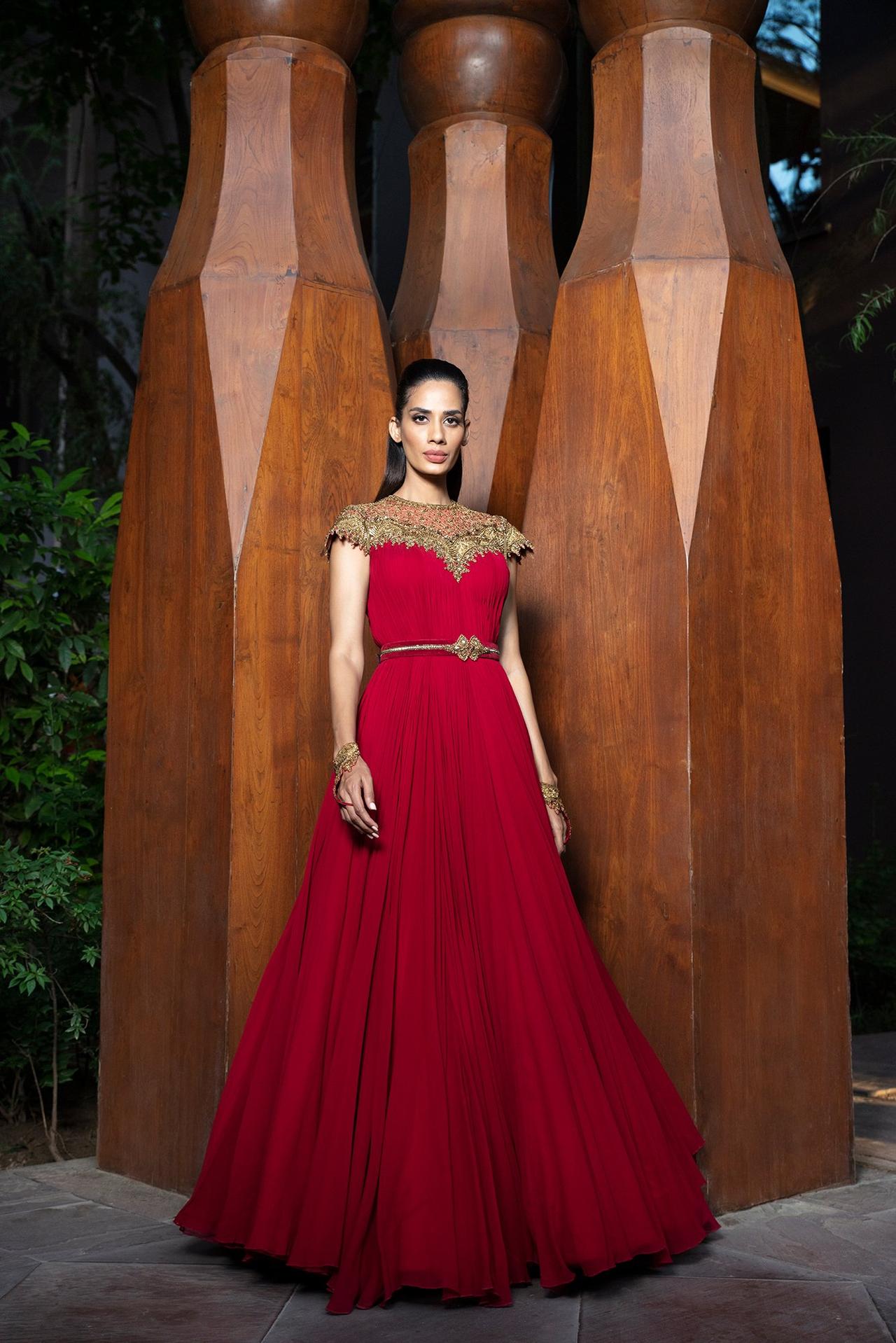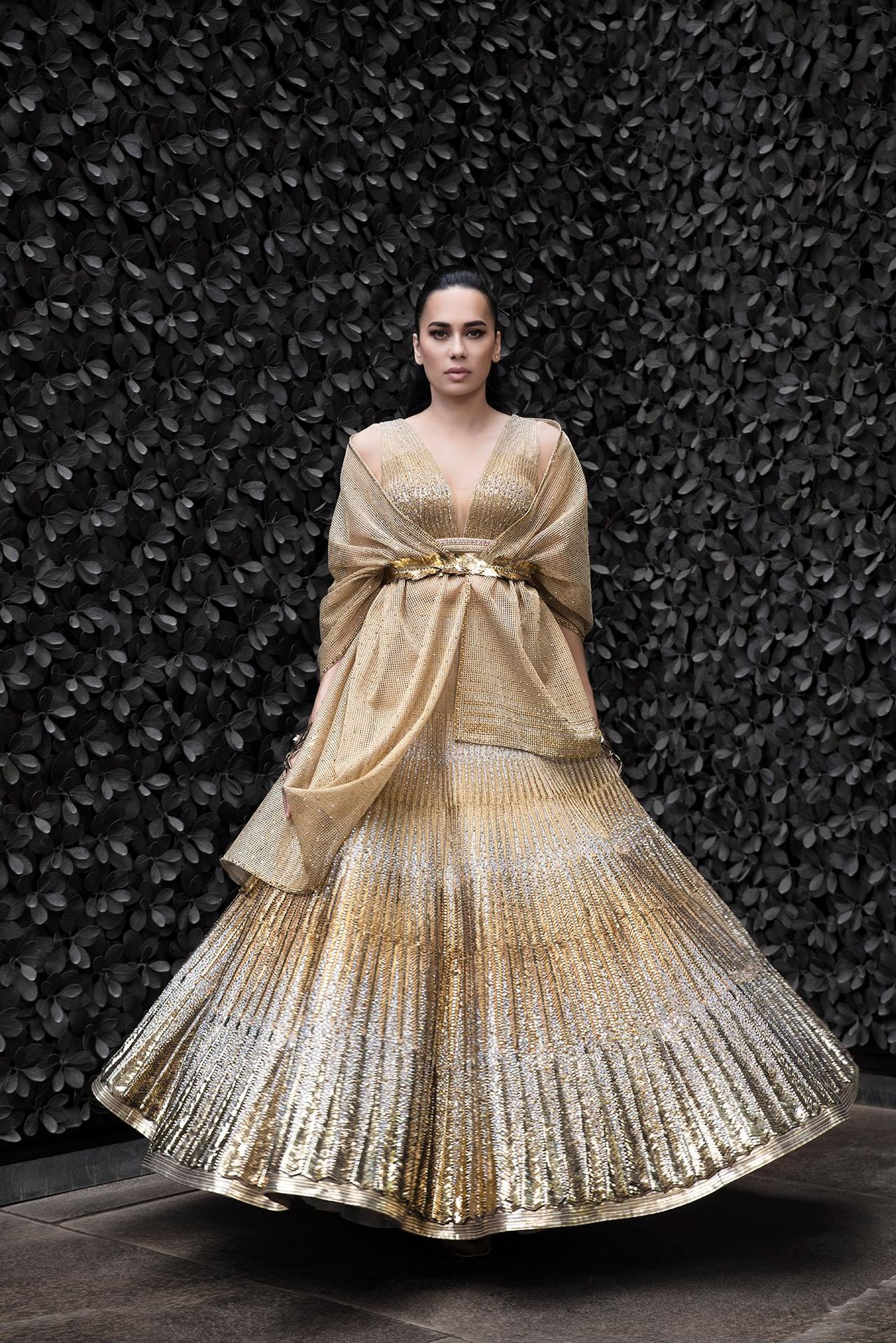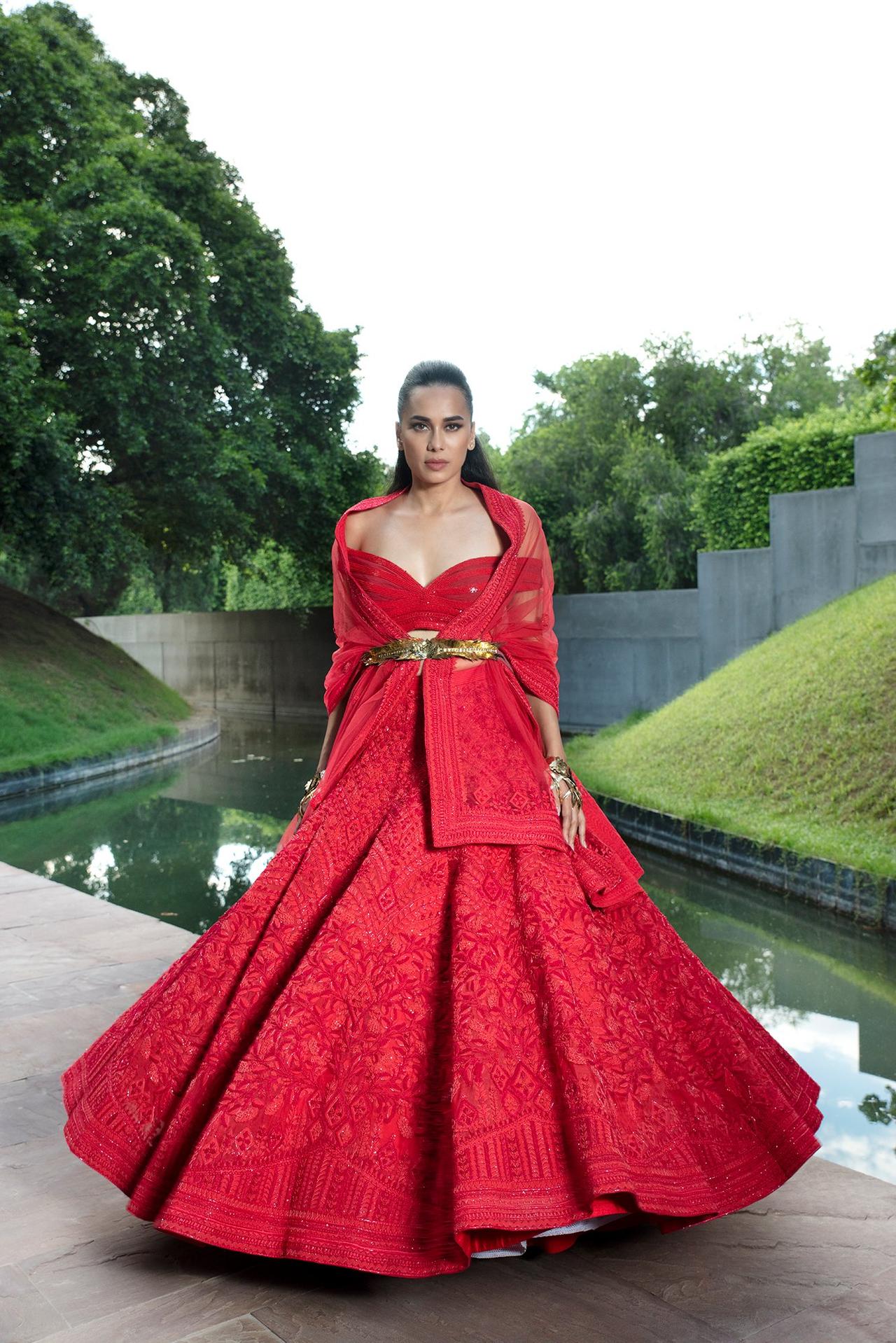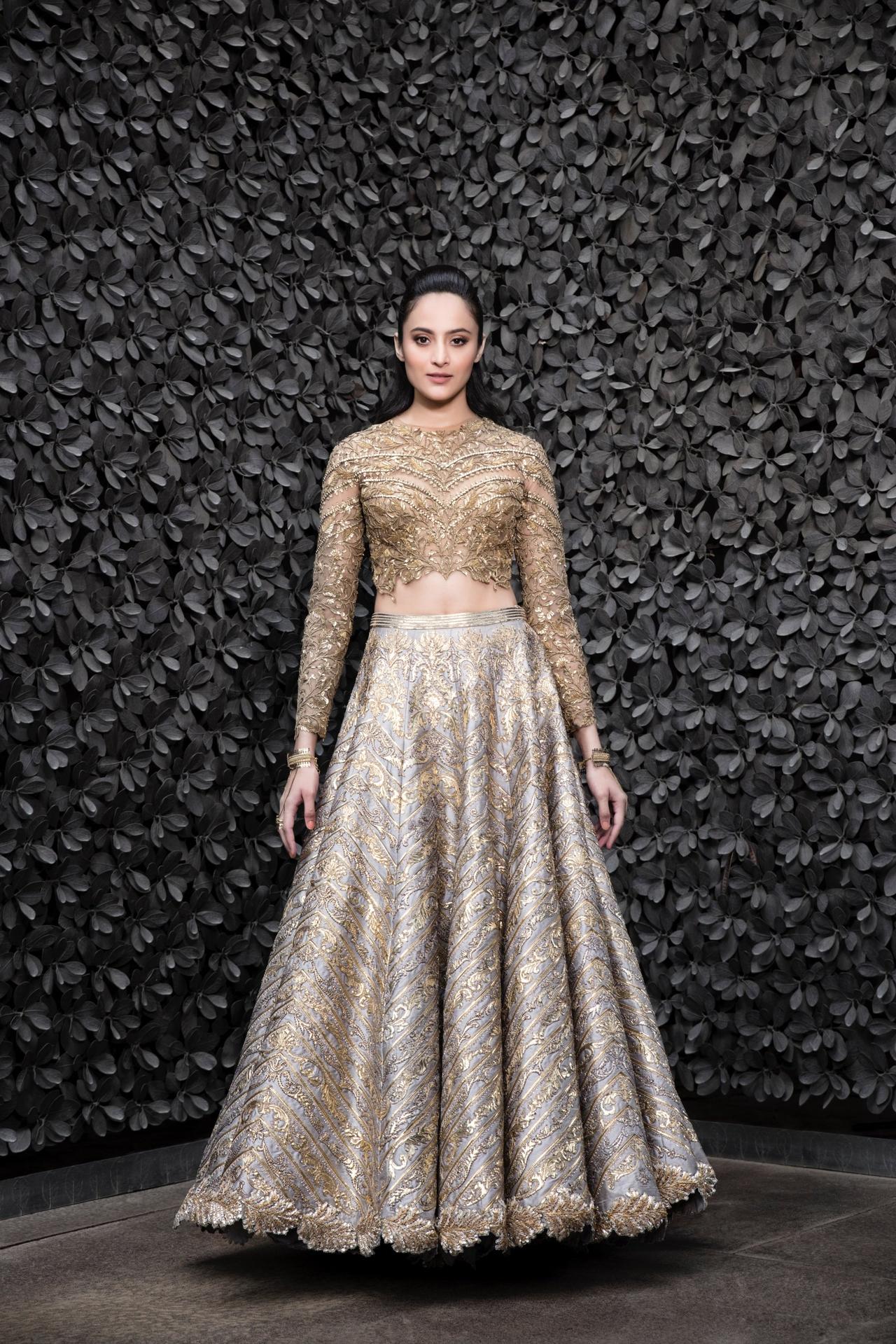 Re-Emergence, Re-Commencement, Re-Ascendence and Resurrection - words that not only represent a beacon of hope but are also weaved together with strength, valour, and a dedication to persevere, set the screen ablaze as the couturiers' present a line encompassing of designer gowns, structured sherwanis, sarees, statement brooches and more.

Of the many reasons why I have adulated the designers for years, their ability to reinterpret the framework of classics and wrap it with the finesse of their modern touch sits at the acme of my list of reasons. And I kid you not - the list is as long as Rapunzel's hair. As humanity is finding its feet and balance in this new normalcy, the couturiers add strength and determination to our spirits with yet another modern collection line that passes by the intricately carved pillars of age old values opulently. The couturiers share, "We have found power in metallic influences, goth applique and classic zardosi to redefine structure & linearity that is signature to Shantanu & Nikhil. The collection reconstructs romance through fluidic drapes and godly architecture symbolic of a 'beacon of hope'. The abundant usage of metallic gold and sheen goes well with our contemporary sense of aesthetic and decadence of the collection bringing to the centre stage our interpretation of the neo-luxe bride."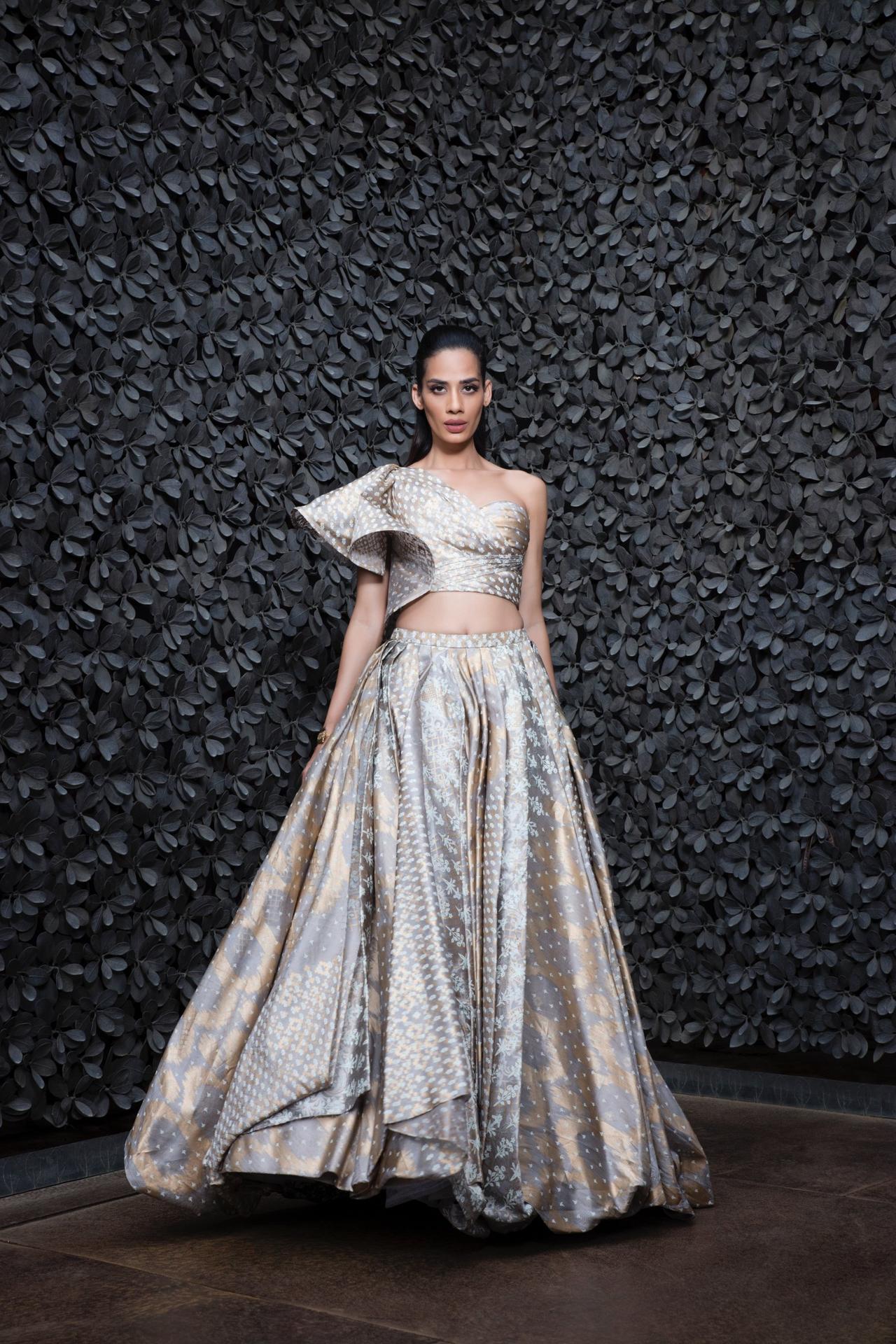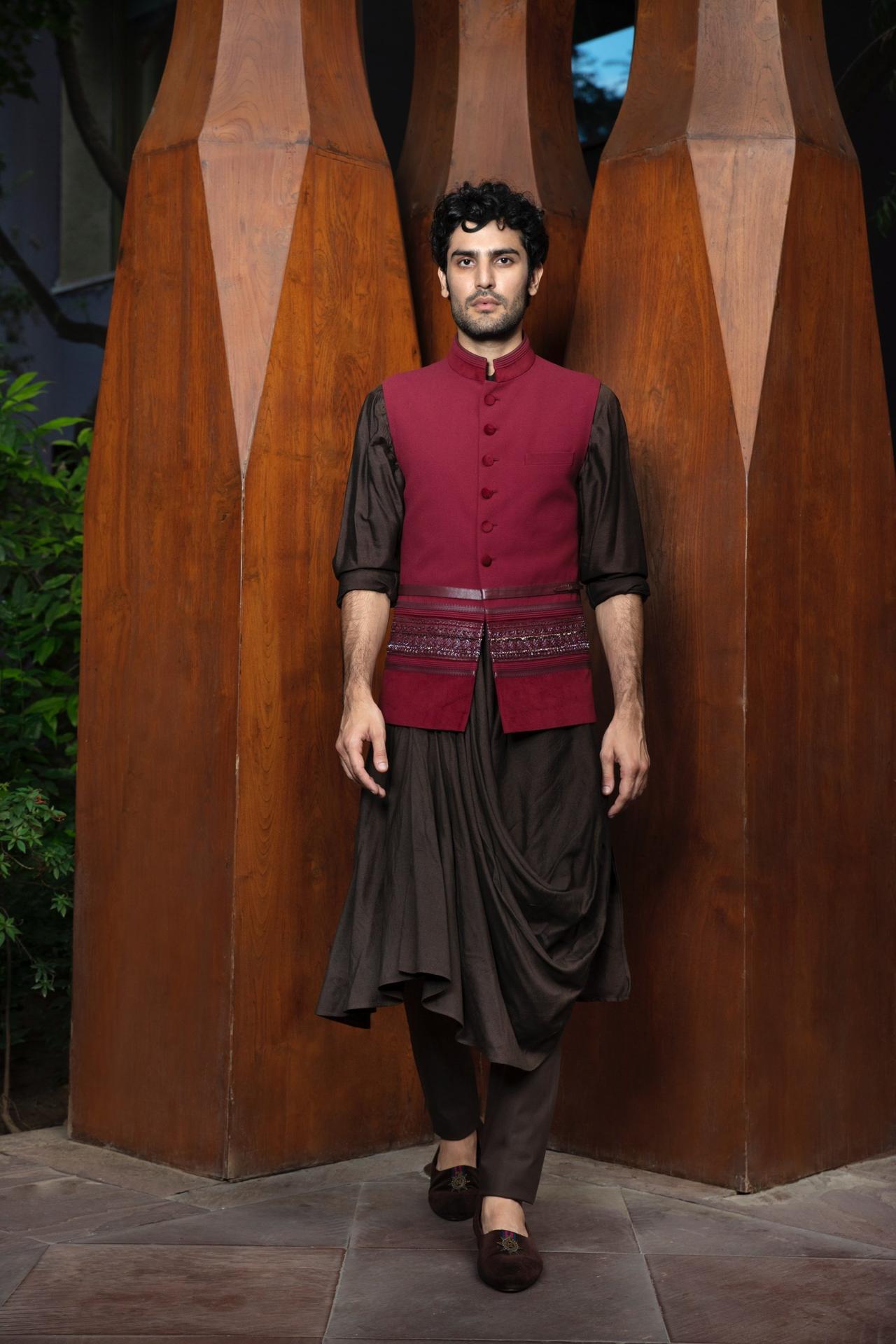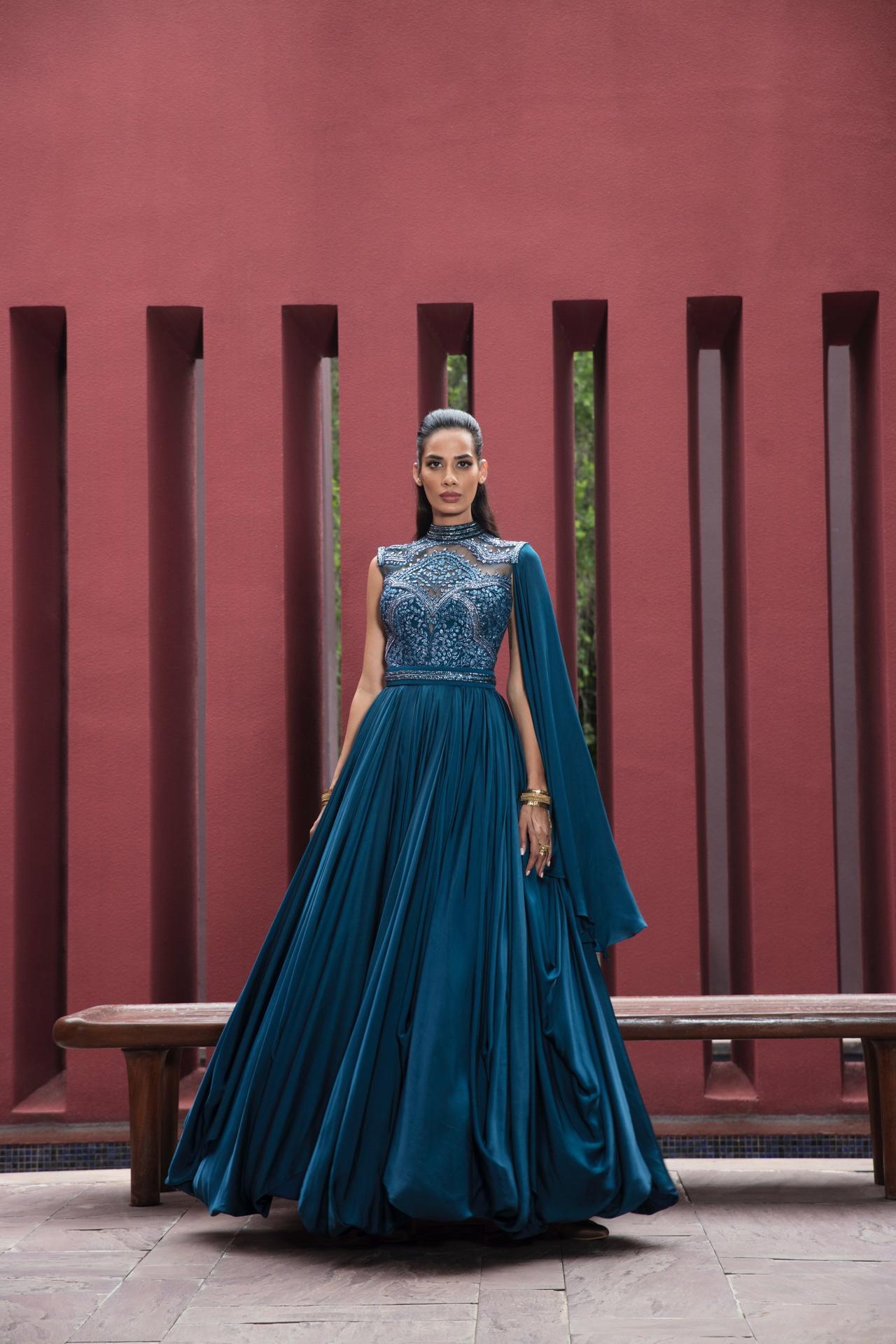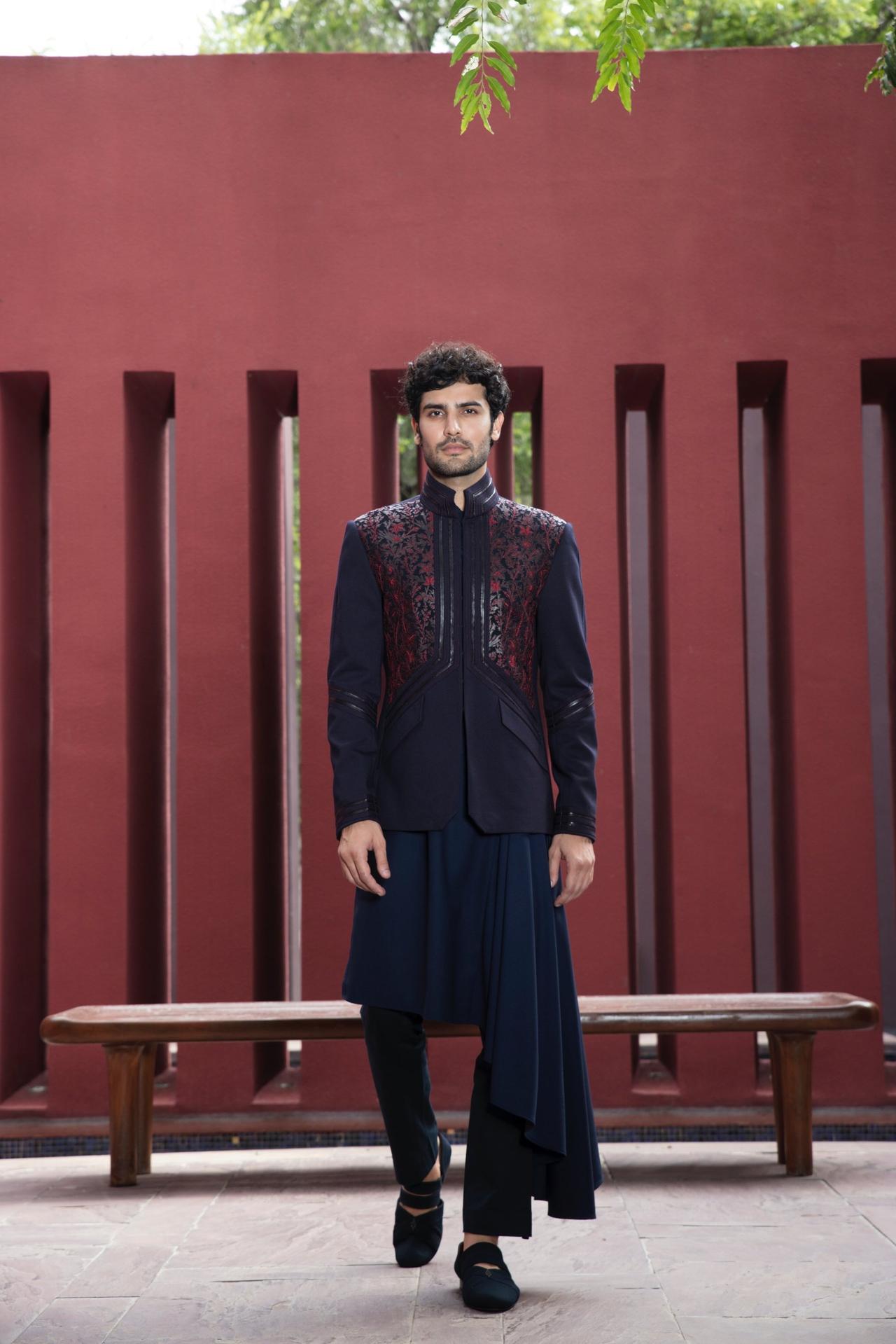 The brand's vision and the narrative of their couture film is as alluring as the clothes themselves. "As a brand we have always had an architectural undercurrent to our collection and this time was no different, hence we decided to shoot this collection as a fashion film and not a typical runway show. The Roseate Hotel in New Delhi was a perfect Anti-trend architectural setting that added to the overall narrative-The Resurgence."
Watch the Couture Film here -
Stay Tuned to our space and follow @weddingwireindia on Instagram for all the exclusive details of the ICW show.
- All Images by FDCI X Shantanu & Nikhil