8 Ways To Style Your Fancy Bangles And Add Some Major Bling To Your Bridal Outfit
Fancy bangles are a great way to add some glitz and glamour to your bridal attire. We've rounded up a list of the best bangle styles so you can take your bridal accessory game to the next level!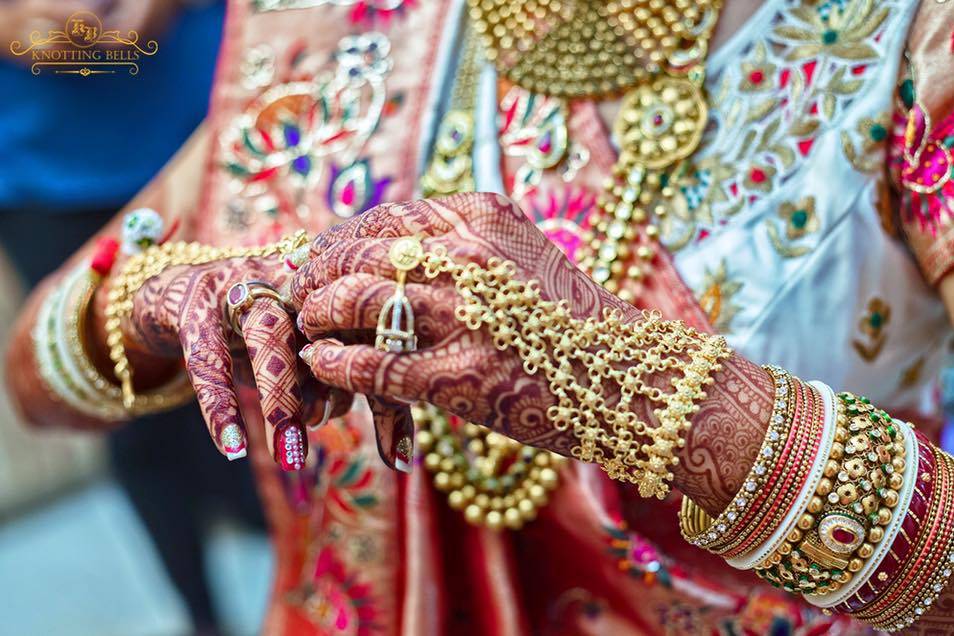 Bangles maketh the bride! With their various colours, patterns and designs, fancy bangles have the ability to complement and enhance any outfit you wear. Fancy bangles, while being a symbol of the bride's culture and tradition is also a great way to accessorise your outfit. India is a melting pot of cultures and each state has its own variation of bangles.
Gone are the days, when brides wore traditional bangles at their wedding, bangles can now be mixed and matched in different ways to create your very own unique set of fancy bangles. Here's our guide to the best ways you can style your marriage bangles-
1. Go Green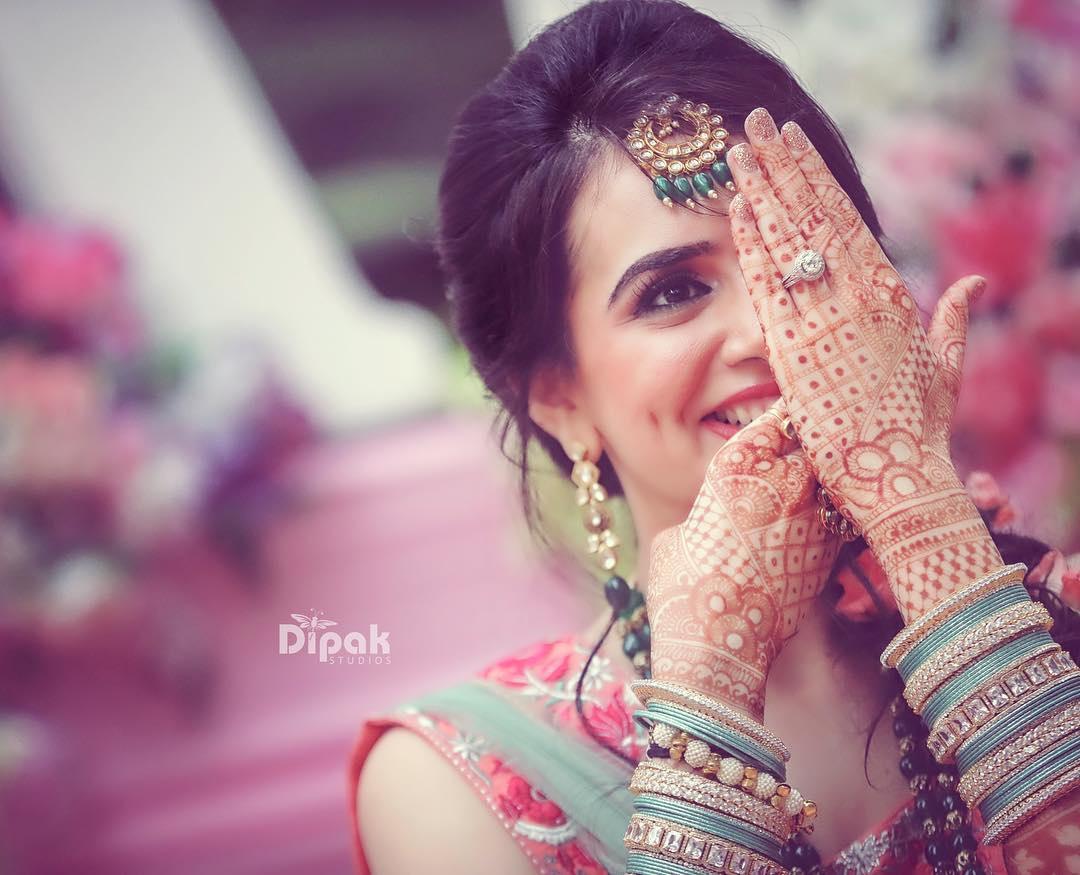 We are loving this sea-green and silver bangle combination. Pastel colours such as this one are a great option when it comes to fancy bangles because they can add a pop of colour to your ensemble. These sea-green bangles are alternated with statement silver bangles, giving it a festive and grand look.
To complement the green bangles, the silver accents come in various shapes that include a large beaded bangle, a bangle with mirror work and a slim bangle with leaf motifs. Flaunt your accessories on your wedding day with this beautiful sea-green and silver fancy bangles pairing, especially if you are going for a sea green lehenga.
2. Pretty in pink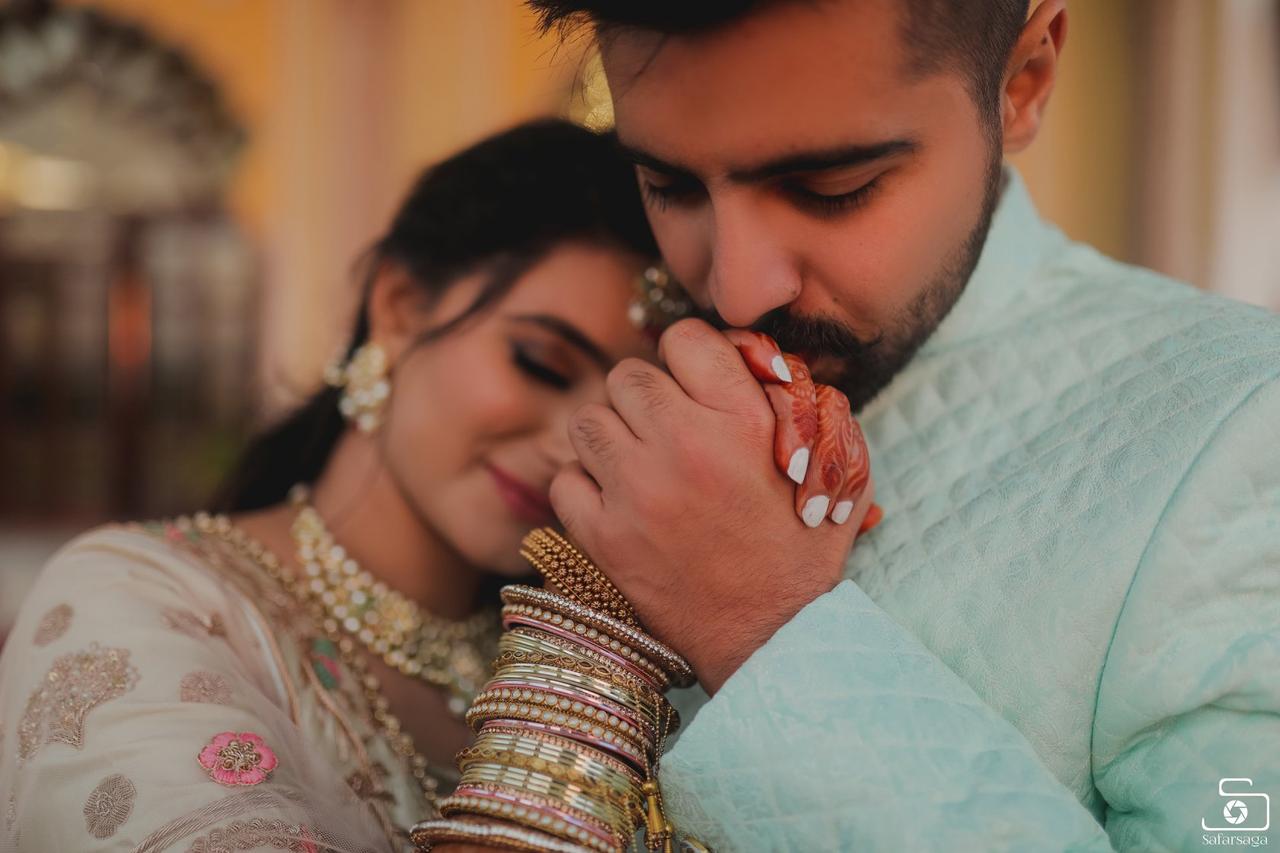 Why stick two just two colours when you can go with three. Pink is a versatile colour that goes well with pretty much anything. To add some glitz and glamour to your accessories, pair the colour with a combination of silver and gold bangles. Uniformity in bangles is a thing of the past and brides these days prefer bangles of different patterns and styles.
This stunning set of fancy bangles features classic pink bangles, statement gold bangles, pearl bangles and a few silver bangles to balance out the colours. Let your bangles do all the talking on your big day!
3. Make a statement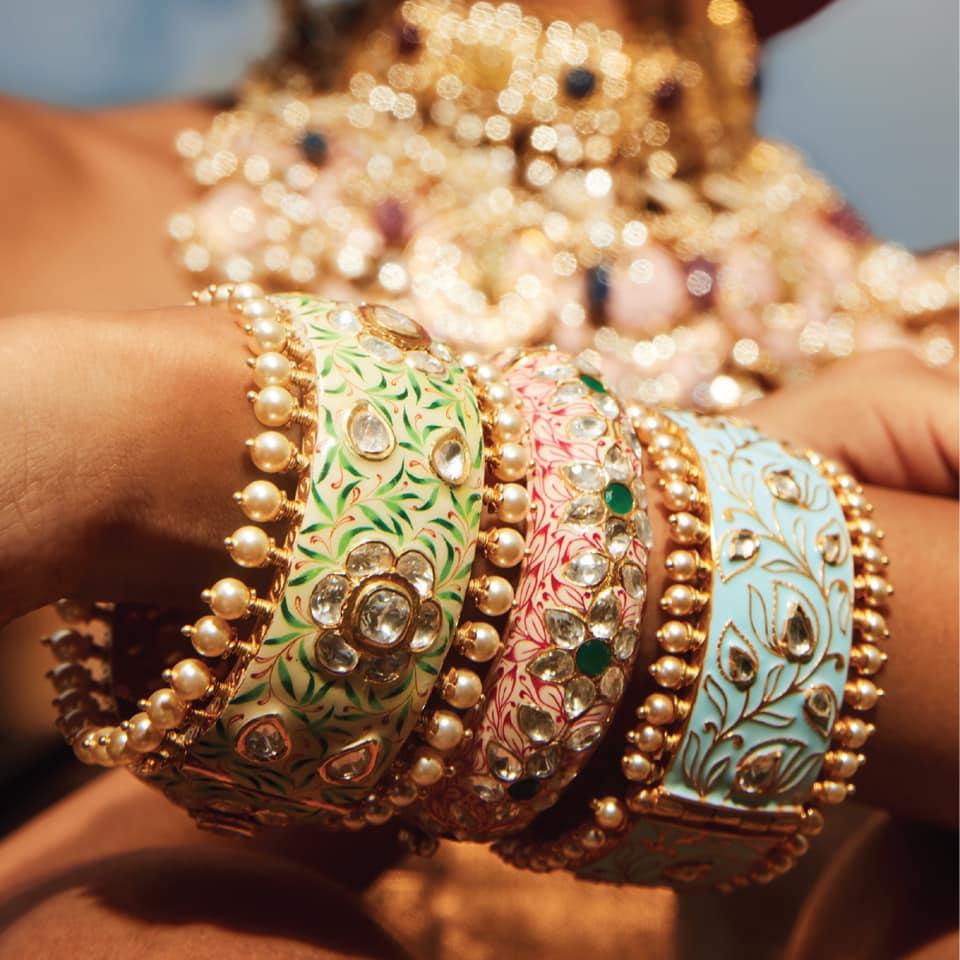 We traditionally see brides adorned with numerous bangles on both hands but times are changing and brides, these days, prefer to keep their accessories more minimal and modern with a few statement bangles. Check out this multi-coloured bangle pairing that comes in alluring shades of green, pink and blue.
Although this fancy bangles pairing only includes a set of three, the design elements on each bangle make it the perfect addition to your bridal attire. The bangles come with stunning floral and leaf motifs that are accented with mirror and stonework but it is the string of pearls that border the fancy bangles that give it a gorgeous, striking effect. You can even pair these bangles with casual outfits after your big day has passed.
4. Red and green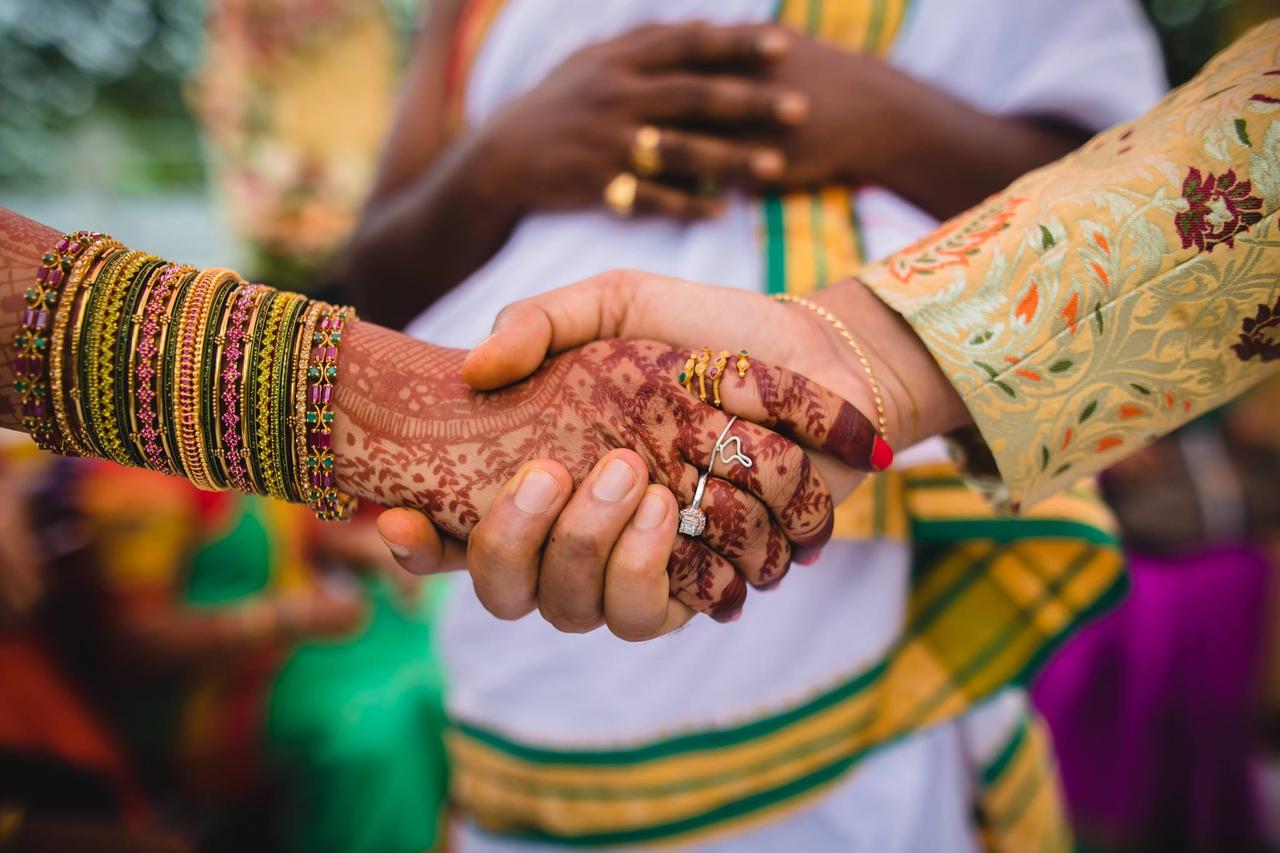 If green and pink is your bangle pairing of choice, why stick to the traditional glass bangles when you can get creative with rubies and emeralds. We are living for this aesthetically pleasing, modern fancy bangles set that really is the highlight of the entire outfit. The bangle set includes an array of dazzling ruby and emerald bangles alternated with simple moss green bangles to balance the colours.
The glittering green and pink bangles add all the glitz and glamour your outfit will ever need. To complete this look, the bangles are enclosed by a statement ruby and emerald bracelet on either side. These bangles enhance the look of the mehndi design.
5. Colours of the rainbow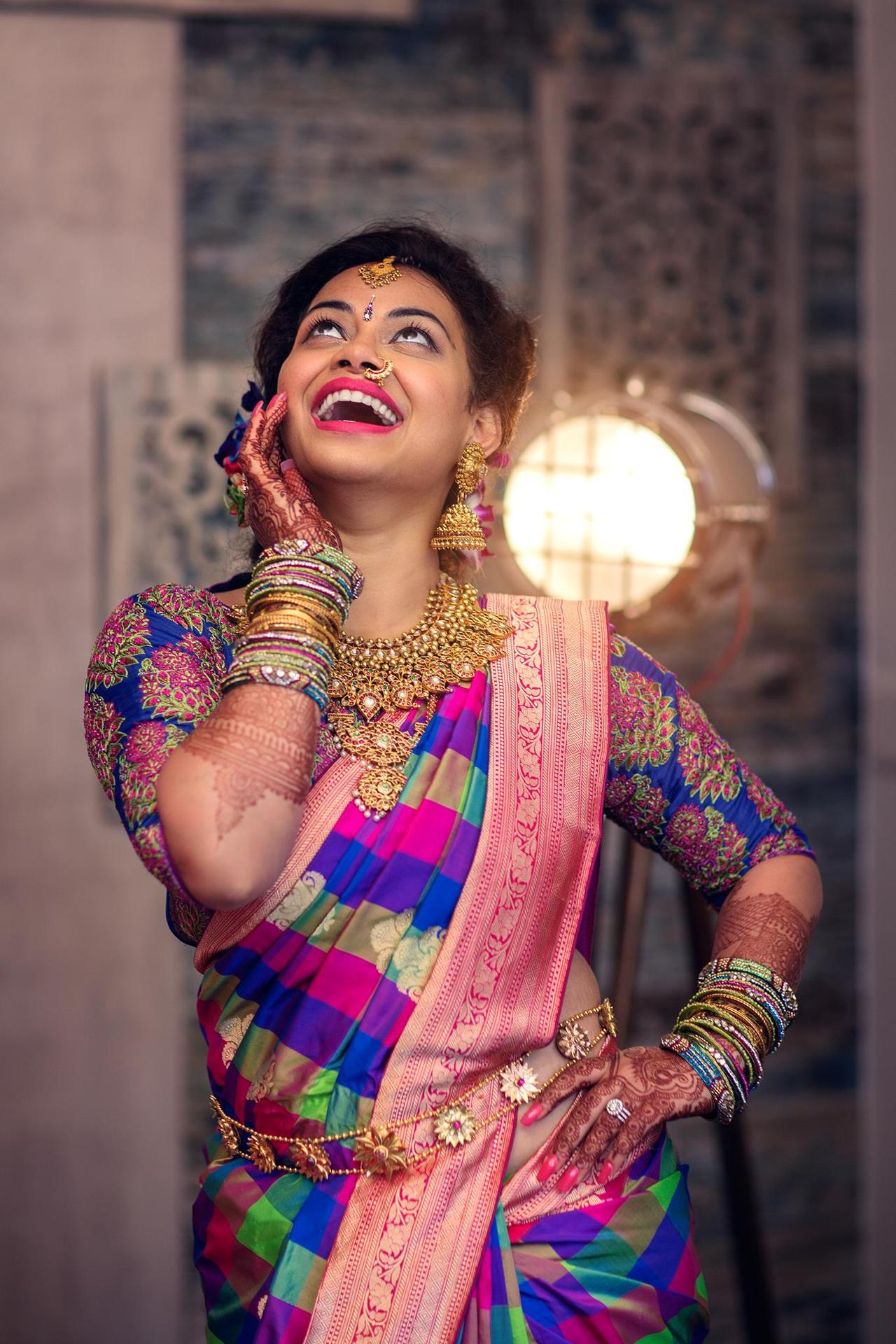 Dazzle your guests with this one-of-a-kind rainbow coloured fancy bangles look. This set leans towards a more traditional look with a mix of gold bangles to match your necklace and earrings. This is augmented with a range of multi-coloured glass bangles and a few bold bangles that come with mirror and thread work.
These fancy bangles are all you need to spark joy in your outfit. You can even use the individual bangles with a casual look after your wedding festivities are complete.
6. Golden hour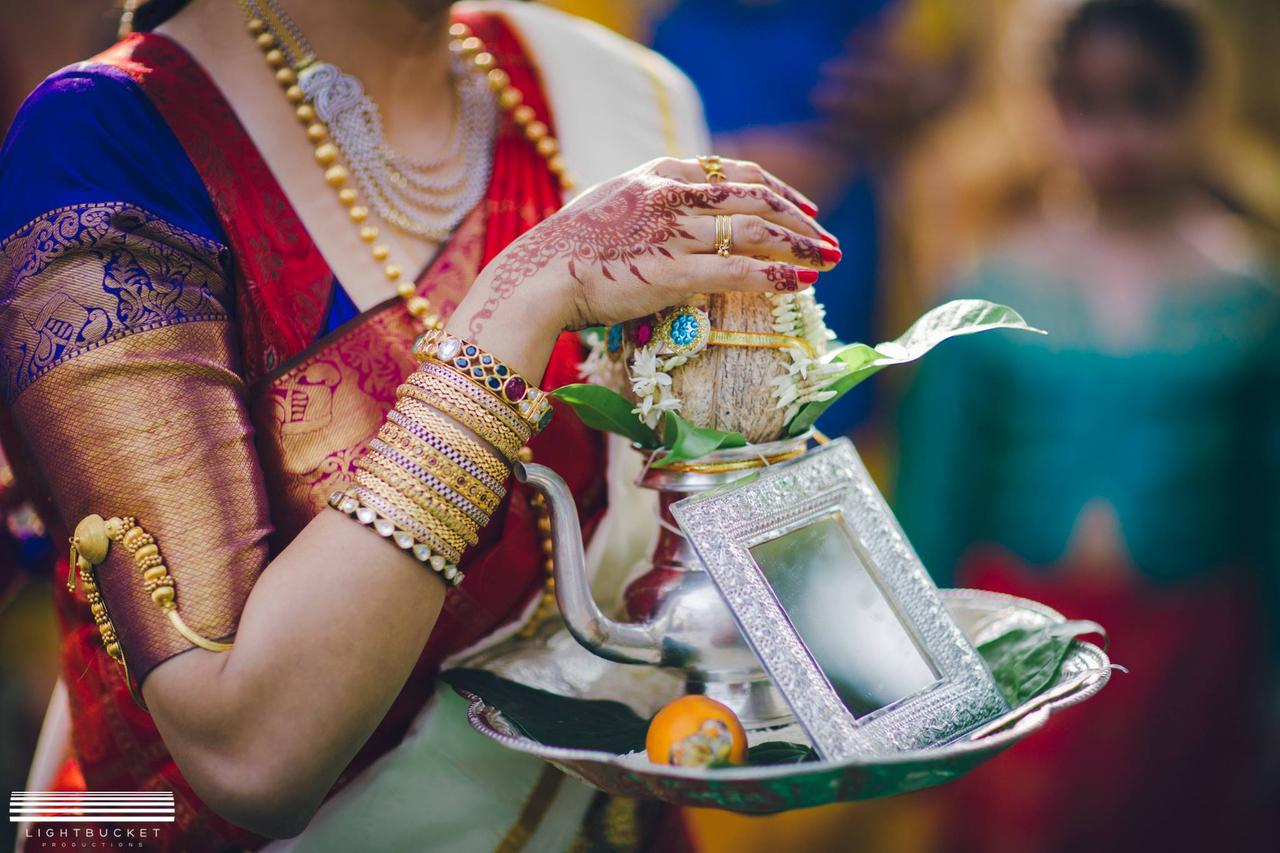 No fancy bangles list is complete without some gold. This temple jewellery style bangles are a perfect merge between traditional and modern. The classic pairing contains simple gold bangles enhanced with a few checkered diamond bangles. The set is enclosed by two large bangles encrusted with Kundan stones that add a modern touch to the elegant gold bangles.
7. Classic red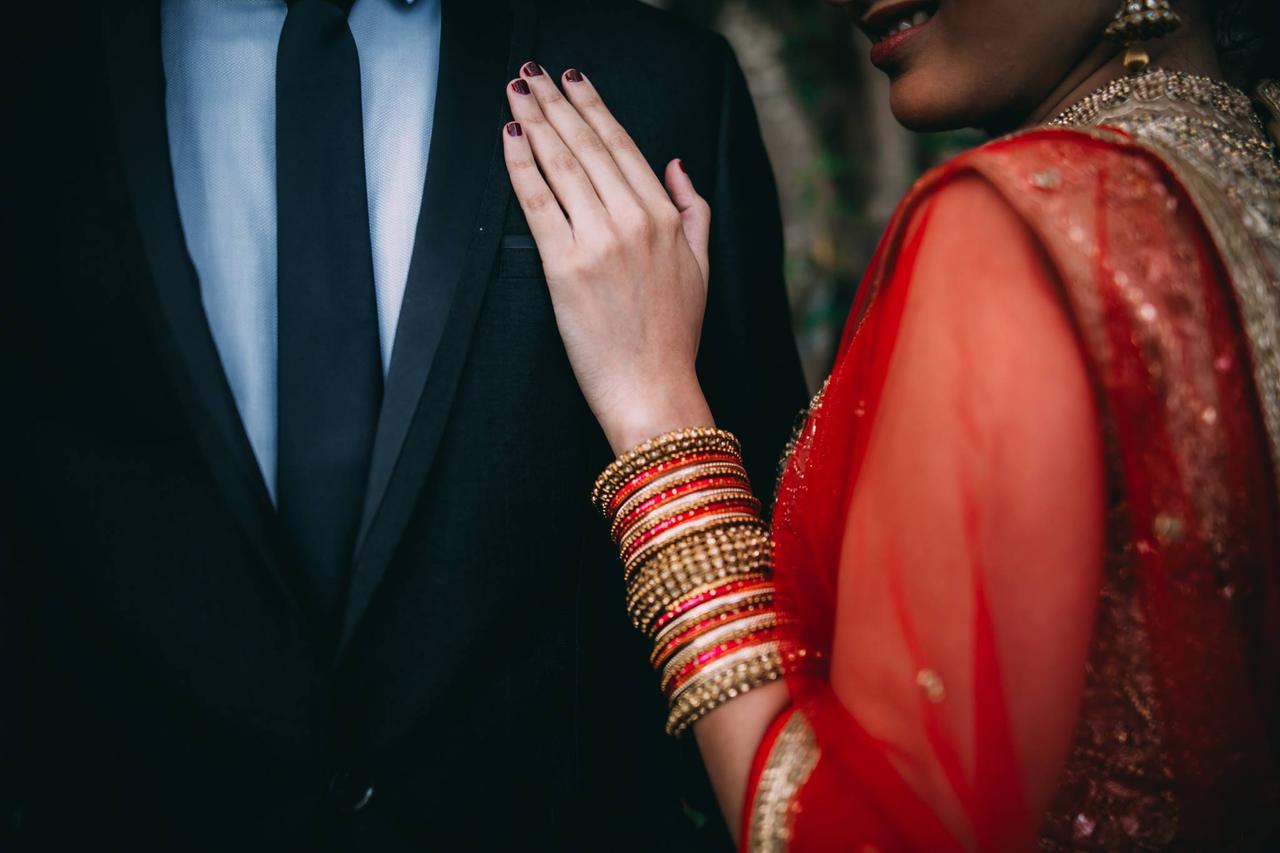 Red is a classic wedding colour so you can't go wrong with red and gold fancy bangles. If you are going for a red wedding lehenga, this hand ornament set is all you need for the finishing touch. This bangle design incorporates simple red and gold glass bangles that are enhanced with a large brass bangle in the middle.
To add to the aesthetics of the bangle, two gold bangles can be added to either side for a full pattern. The bright red colour is sure to be the highlight of your bridal attire.
8. Peacock colours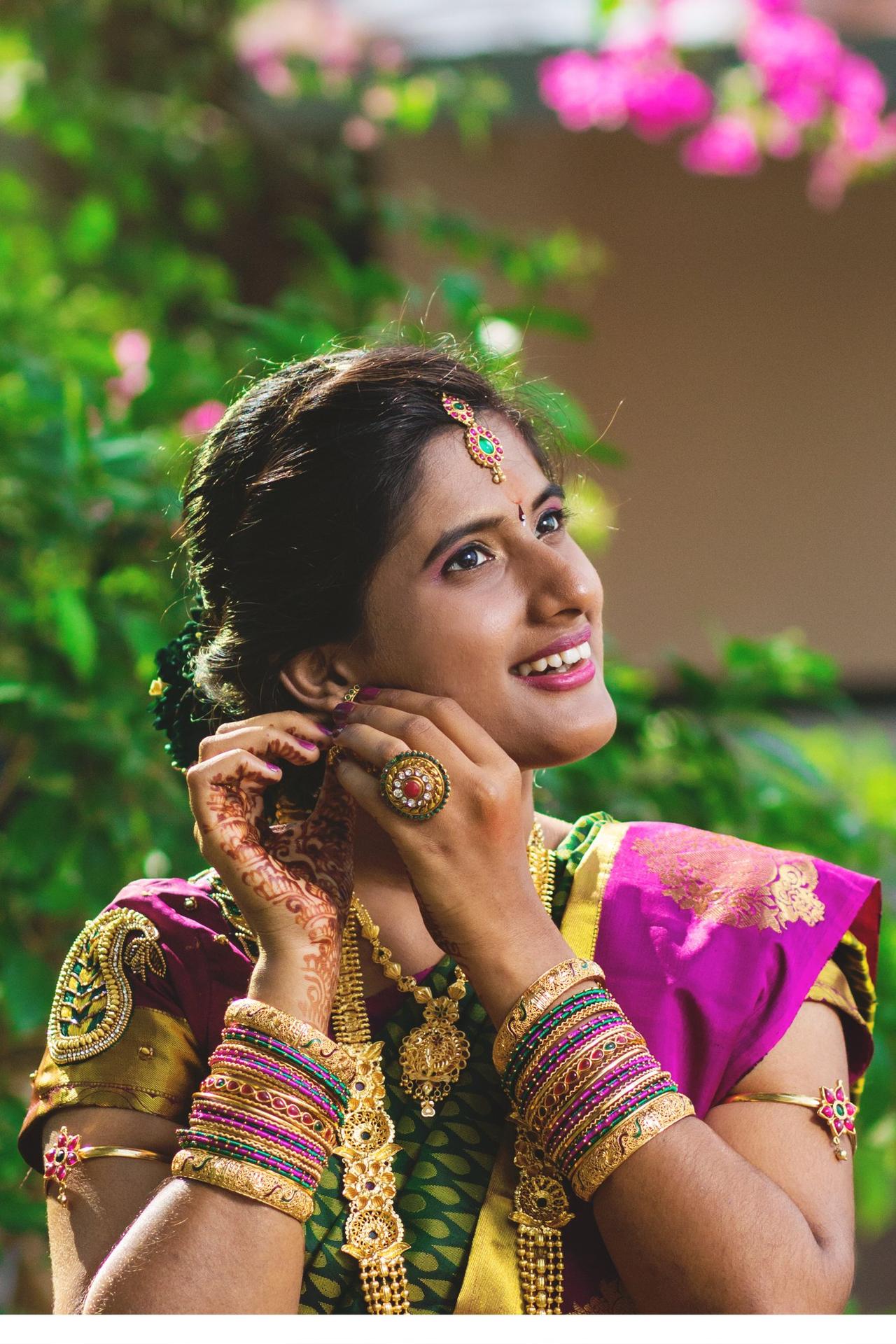 As a traditional bride, you definitely want some gold in your bridal trousseau. A great way to do this while ensuring that your entire look is bright and colourful is to augment your colourful glass bangles with some statement gold pieces. This fancy bangle set includes some fun peacock colours that match the saree.
The necklace and the chain on this bride are gold and a few Kadas have been added to the bangle set to keep with the uniformity of the attire.
Fancy bangles are an important part of Indian tradition and can add to the beauty of the bride. Creativity is key to achieving the perfect look and you can mix and match your bangles to showcase your style. India is a nation filled with rich cultural diversity and each state has its own type of bangles that carry a deep meaning. Bangles are a girl's best friend and we hope you use this guide to create your own set of fancy bangles.
Inspired by these fancy bangle pairing ideas? Let us know your favourites in the comments below!