These Brides Proved That Dusky Skin Is Beautiful In The Best Way Possible!
Dusky skin is beautiful and there is no arguing about that. We need to let go of archaic notions which we have formed against dusky skin. These brides blessed with an olive complexion embraced their natural beauty in the best way and nailed it.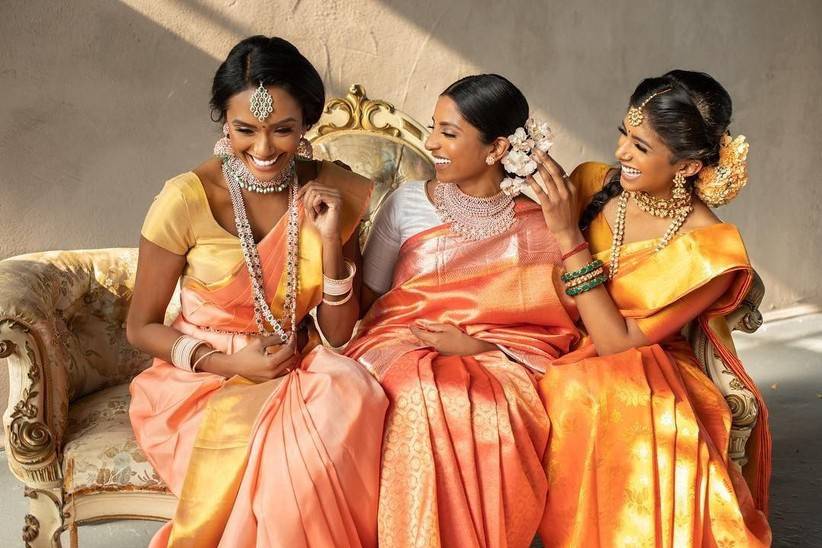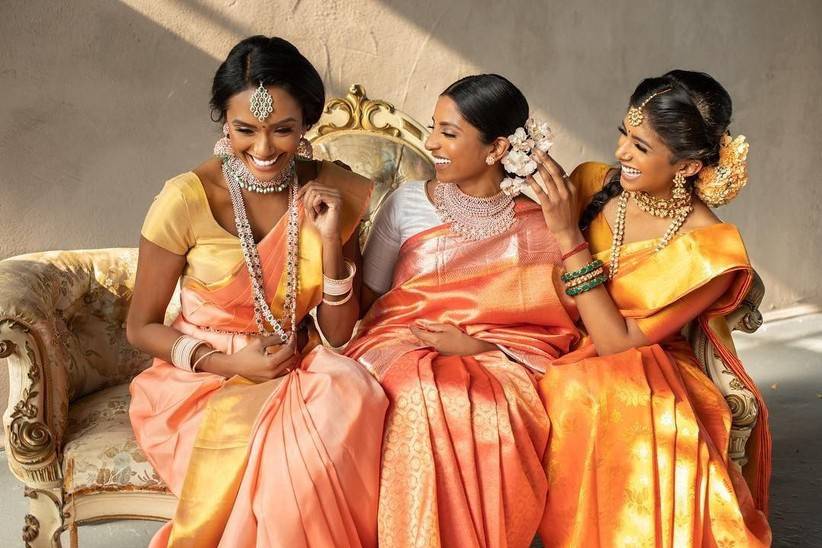 Image courtesy: Impressions by Annuj
There was a time, not too far back in history when it was widely believed that only and only fair skin tone was pretty and dusky skin or olive coloured complexion was not as great. Be it Bollywood, society, relatives, advertisements or just about anything around us, everything was in alignment with the notion that we would be considered beautiful only if we were fair-skinned. People, especially girls with dusky skin, were earlier subjected to all kinds of Gharelu Nuske, applications of tons of fairness creams, face powders and what not, just so that they would look fairer.
Times today are slowly but steadily changing with millennials taking over these weird and crazy notions and replacing them with beliefs of their own which are much broad-minded and practical. People have started understanding that the skin tone of a person has got nothing to do with their beauty and thus they have started embracing their natural skin colour. Gone are the days when girls blessed with dusky skin would try and cover their complexion under 20 layers of makeup on their wedding day just to a few tones fairer in their wedding pictures.
Brides now embrace their dusky skin with so much grace and beauty that it becomes difficult to take our eyes off them. Here are some brides with gorgeous dusky skin showing off their good looks on their big day.
1. A royal bride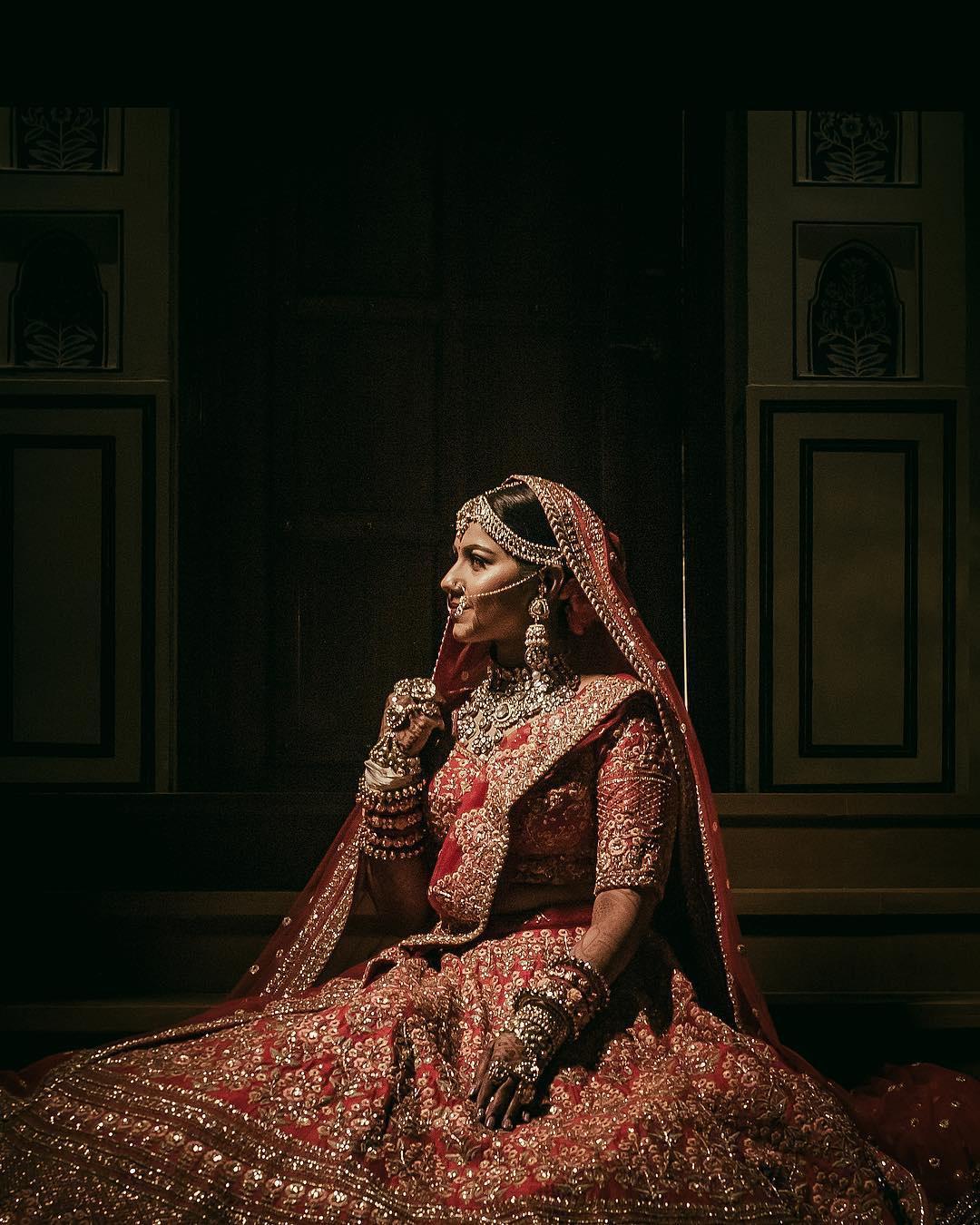 Just one look at this stunner was enough to make us fall in love with her. Right from her extravagant and intricately embellished red lehenga to her stunning jewellery fit for a true regal bride, this beauty with dusky skin took our breath away with the panache with which she carried herself. Just look at that amazing pose, now!
2. Floral magic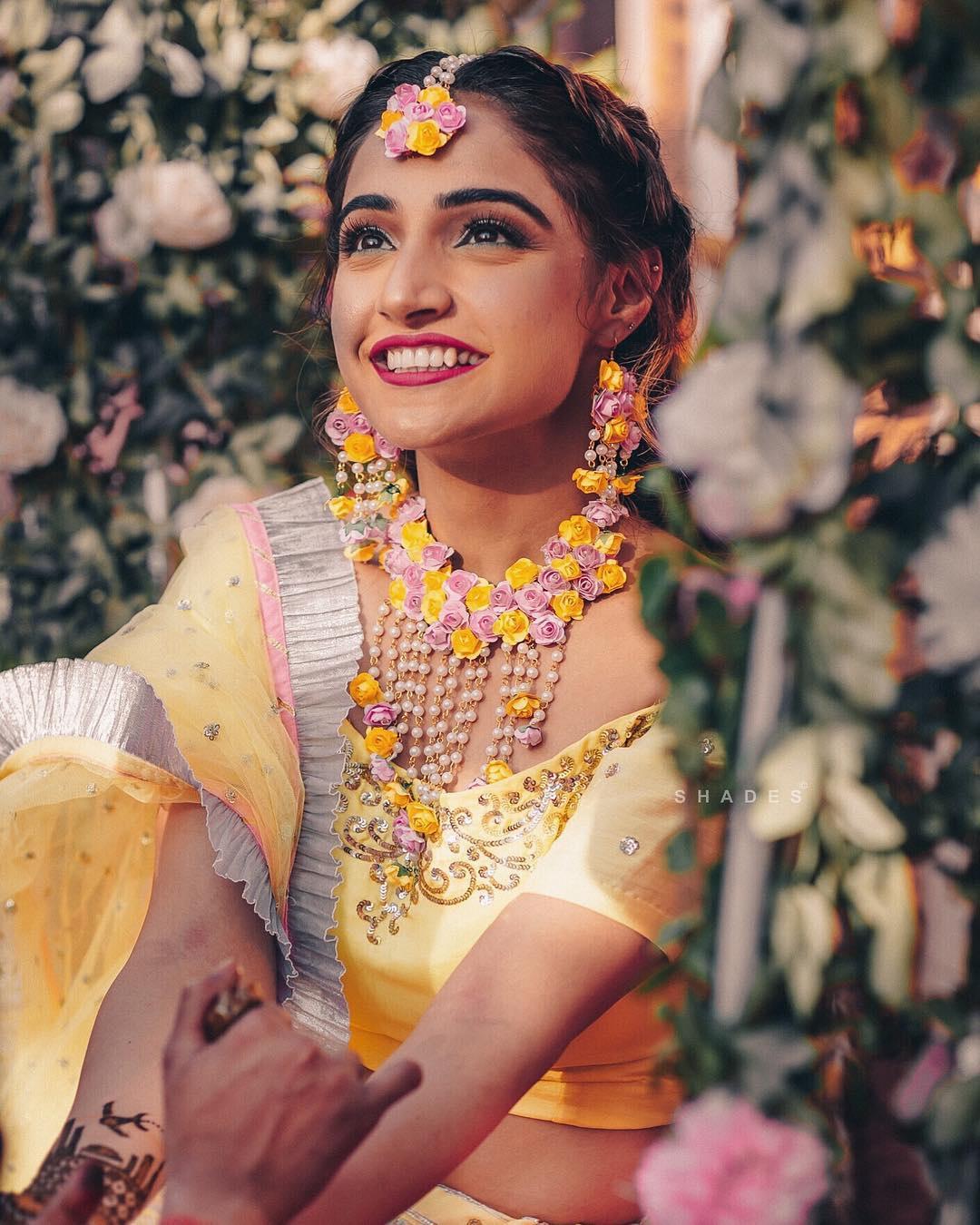 Image Courtesy: Shades Photography
Who says people with dusky skin should stay away from pale colours like yellow and white? This beautiful bride in her gorgeous yellow floral embroidery lehenga and matching floral jewellery is proof that your complexion has got nothing to do with the colours you choose to wear. All you need is the right attitude to carry what you wear. And just look at her hearty smile. It just makes you feel happy, doesn't it?
3. Take a chill pill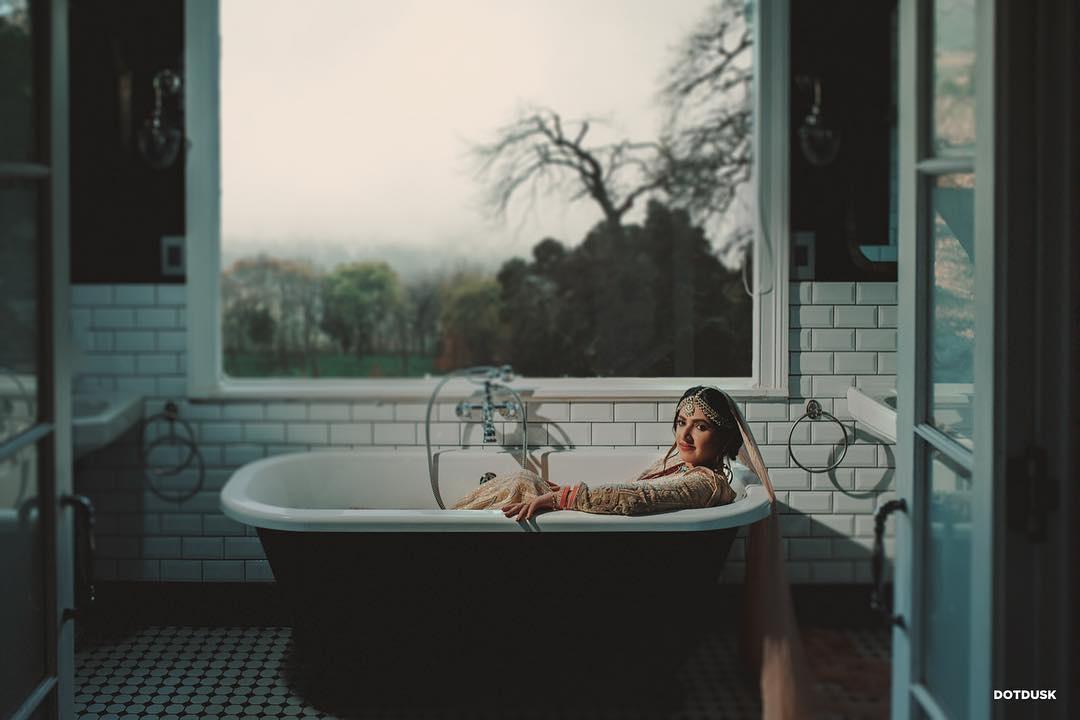 Take a couple of minutes and think about this seriously - when was the last time you saw such a chilled out bride on her wedding day? This beauty in a pale pink lehenga and very soft and natural makeup is literally 'Bride-chilla' goals.
4. The 'no makeup' diva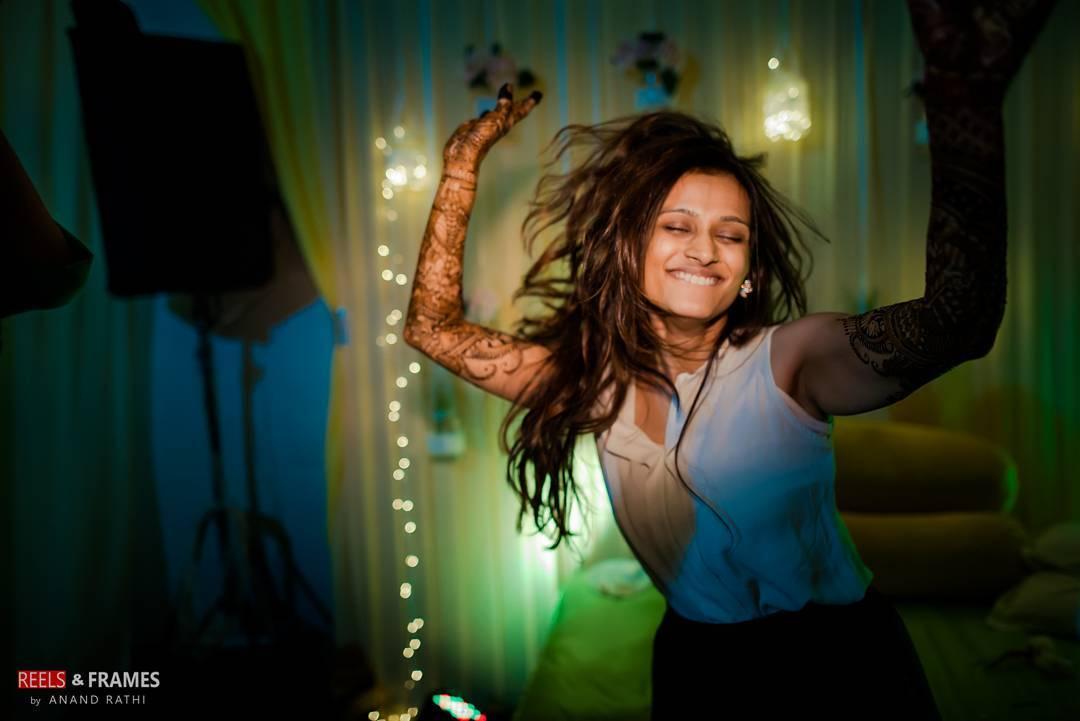 This gorgeous bride with glowing dusky skin took it to another level when she decided to let go of makeup altogether. Your pre-wedding functions should be about you being comfortable and enjoying to the fullest. And by the looks of it, we think this stunner achieved both these things.
5. Brighter than the Sun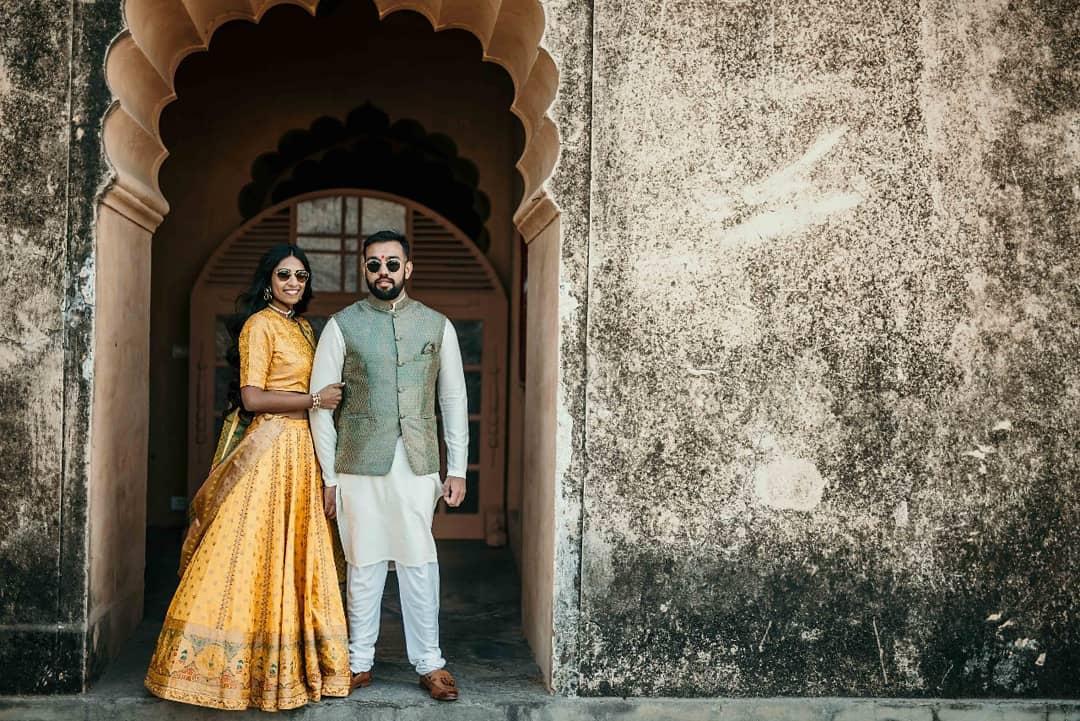 Just the poise and regality with which this gorgeous bride with an olive complexion carried herself was enough to make us fall in love with her. The stunning mustard lehenga and oh-so-stunning but minimal jewellery were just perks if we must say so!
6. Limitless joy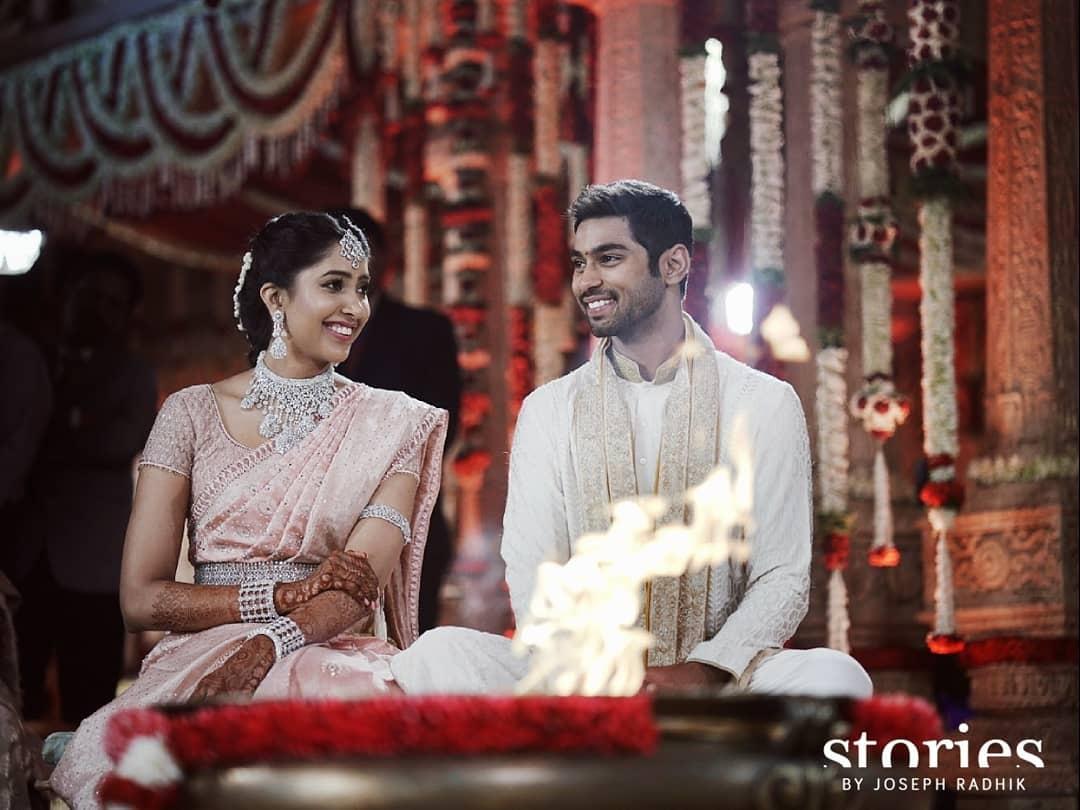 Image Courtesy: Stories by Joseph Radhik
Just look at this pretty bride with that heartwarming smile on her face while she embarks on the new journey with her better half. We also completely love her stunning baby pink embellished silk saree paired with her royal diamond jewellery. Sitting there with her handsome man, she looks like a perfect picture of royalty, doesn't she?
7. A breath of fresh air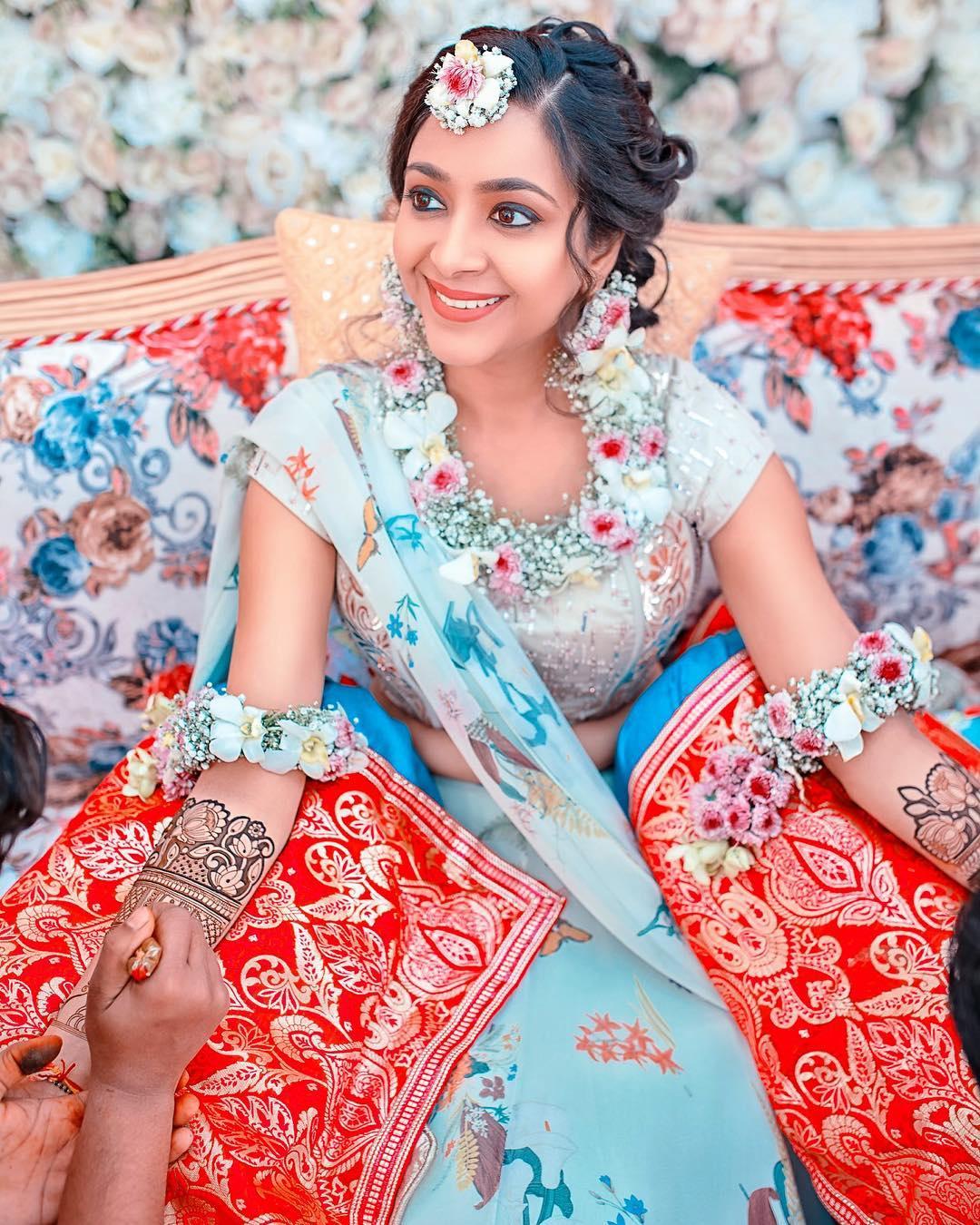 Floral jewellery can make every bride look even prettier than she already is, and this is the case with this stunner right here. Her killer smile, gorgeous jewellery and a unique mint blue lehenga are enough reasons to love her look.
8. Punjaban in the house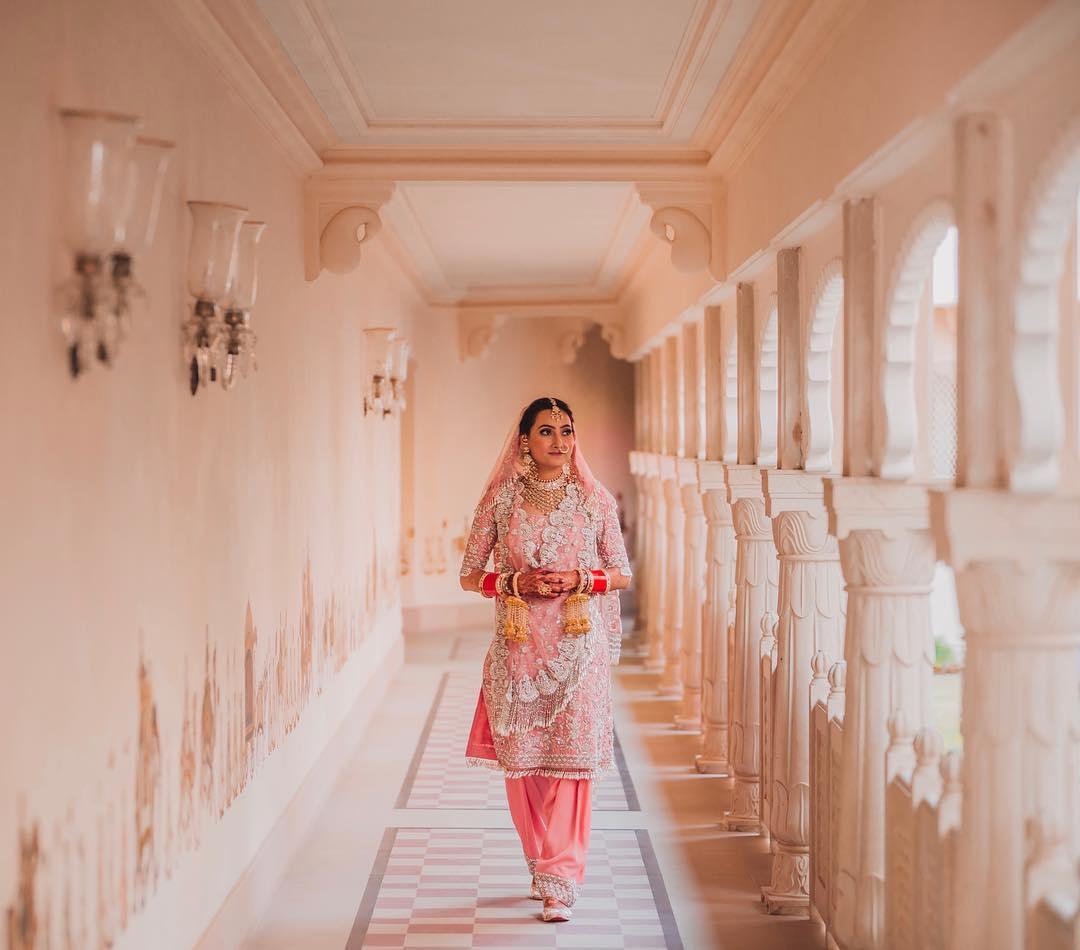 This pretty Sikh bride in her heavily embellished peach Patiala suit and matching jewellery just took our breaths away without even trying to hard. For all those people who believe that pink is not a good colour for those blessed with dusky skin, well, here is your answer. As we said, it's all about how you carry a certain garment and not what colour you wear according to your complexion.
All these brides blessed with a beautiful olive complexion have proven with such finesse what we wanted to bring forth. Dusky skin is just as beautiful as any other skin tone and all that matters is how you carry and present yourself. It's time we break the barriers of colour and embrace our natural beauty with open arms. If you are someone with gorgeous dusky skin too, then take inspiration from some of these brides for your wedding makeup done and show off your beauty like it is supposed to be shown off!
If you have any questions or concerns about colours and styles that will accentuate your gorgeous dusky skin, then feel free to drop them in the comments section and we'll be happy to help!