8 Awesome Dress Neck Designs For Ladies For Pre-Wedding Bashes!
Flaunt your back or completely hide it. Dance in a lovely  off shoulder top or look elegant in a scoop neck! See these 8 awesome choices for dress neck designs for ladies!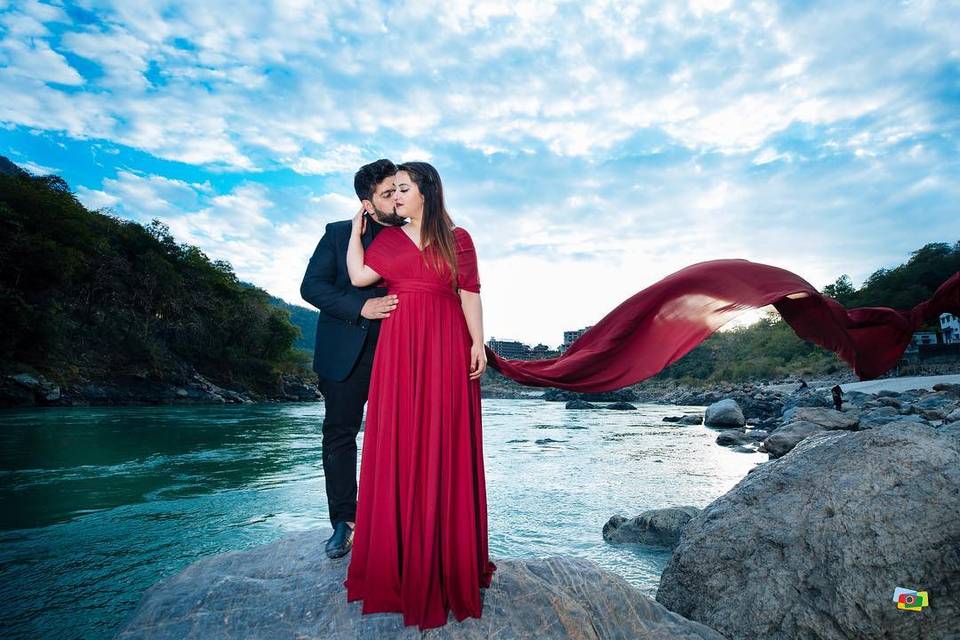 Dresses have been a common feature of the typical Christian wedding. However, in recent times they have been Indianised and are quite common at pre-wedding functions these days. However, not one look is not meant for everyone and there a ton of different dress neck designs for ladies to choose from. Go through our top picks this season to find out which one is meant for you
Halter Neck Design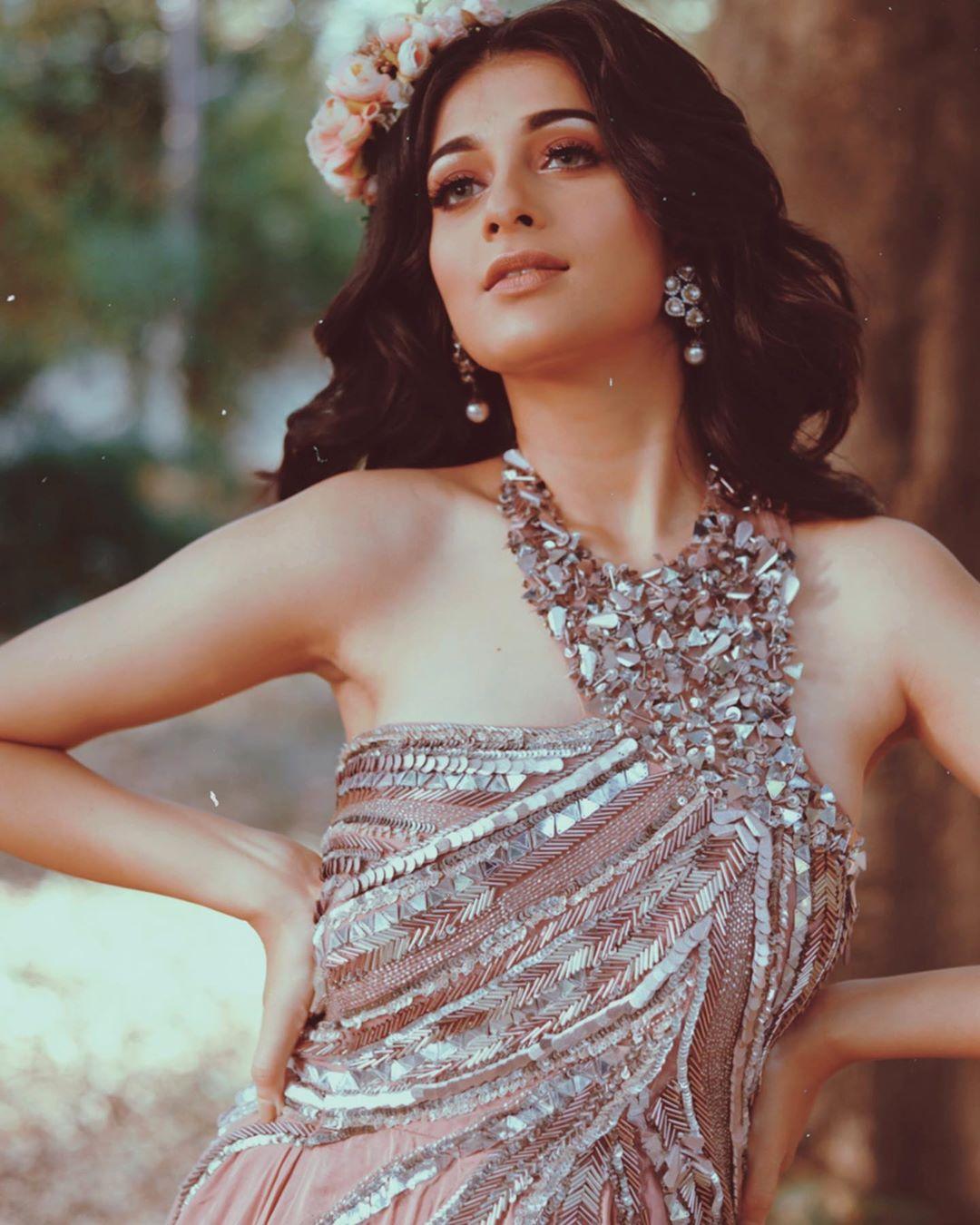 Mostly for bathing suits and chic tops, the halter neck has been inculcated as one of the most popular dress neck designs for ladies. Being a feminine neckline, it boasts of a contemporary look that is customisable in more than one way.
Dazzle everyone by flaunting your shoulders and back with heavy stonework at the neckline and sequins studded in the fabric. Needless to say, the neckband eliminates the need for wearing a necklace with the dress.
Off-shoulder Neck Design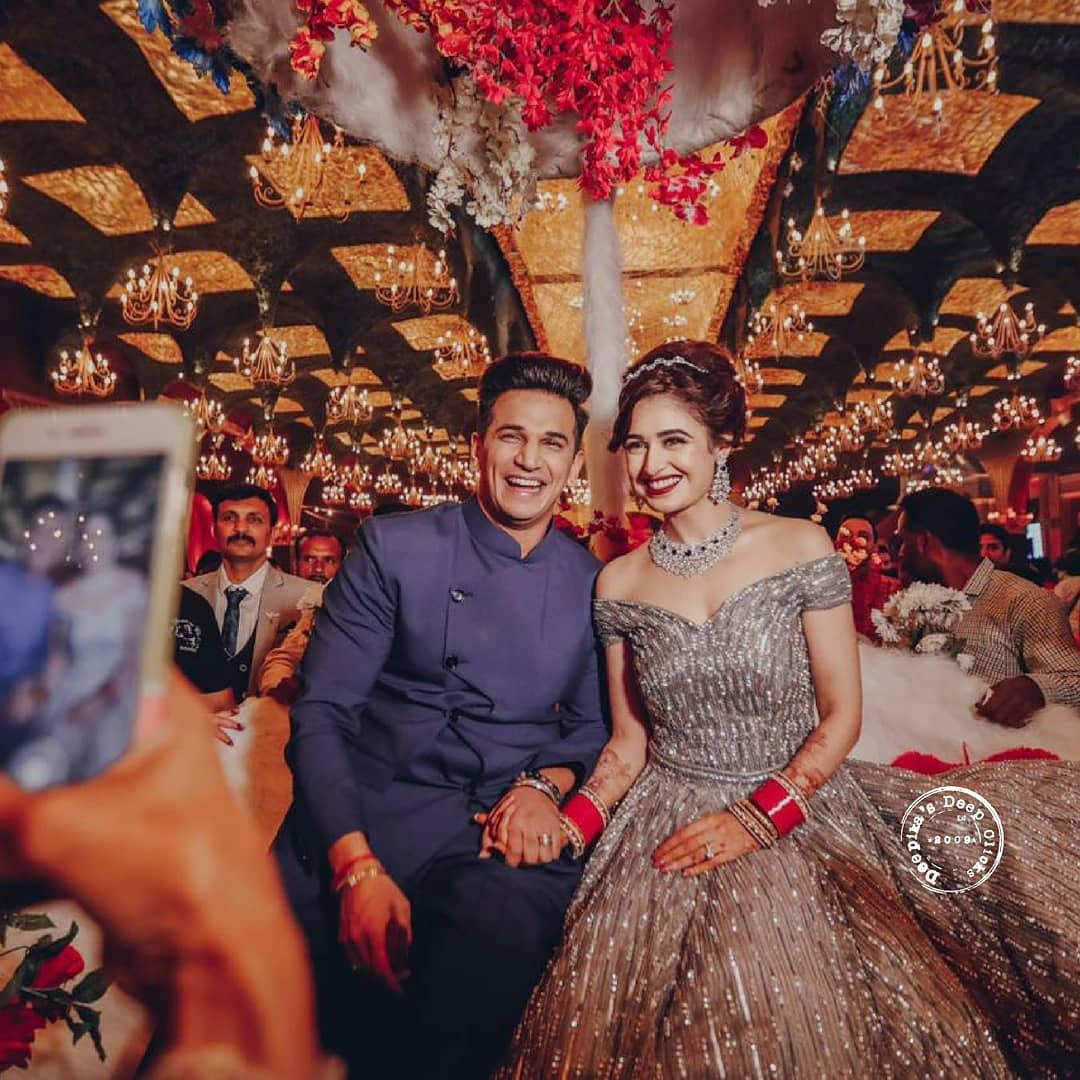 The off-shoulder look is a favourite among female celebrities (including the likes of Deepika Padukone, Sonam Kapoor and many others ) when it comes to dress neck designs for ladies. Rather than a simple one we would recommend you go for one with a slight v-cut. The Bardot neckline will look splendid on those slender shoulders.
Patchwork along with silver sequins studded makes the dress looks shinier and you looking even prettier. On an important note, try a heavily studded short necklace that goes with the dress.
Sheer Neck Design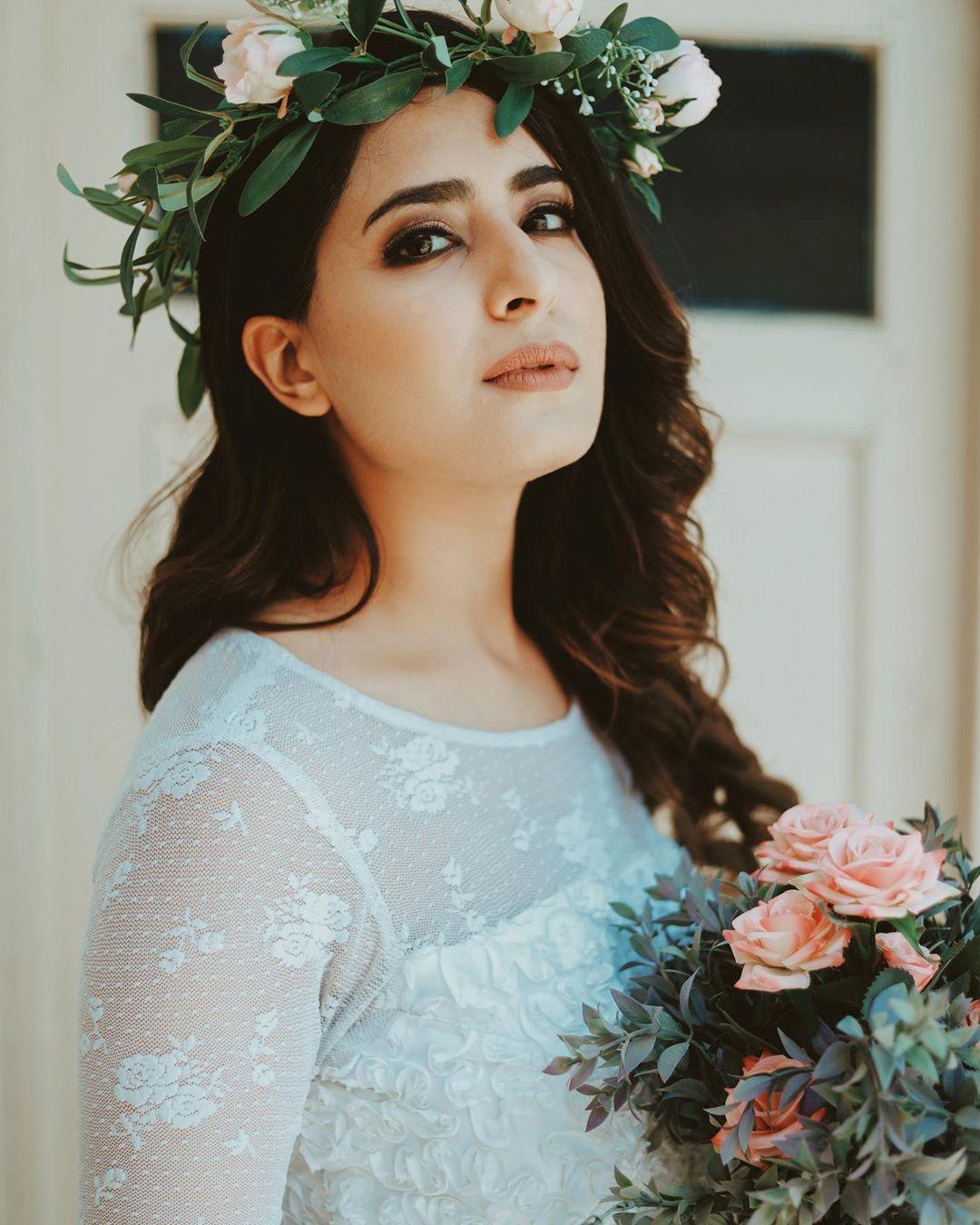 The sheer neckline is one to admire among the dress neck designs for ladies. It hides a part of you and flaunts a part of you, both at the same time. The beautiful floral pattern etched upon the net adds to the beauty of the ensemble. The round neck goes with a minimalistic approach.
Having said that, a pendant would seem suitable, given it has a small size. If you have been chosen as the maid of honour or are one of the bridesmaids at a Christian wedding, this is the ideal dress for you.
The Cold Shoulder With Noodle Straps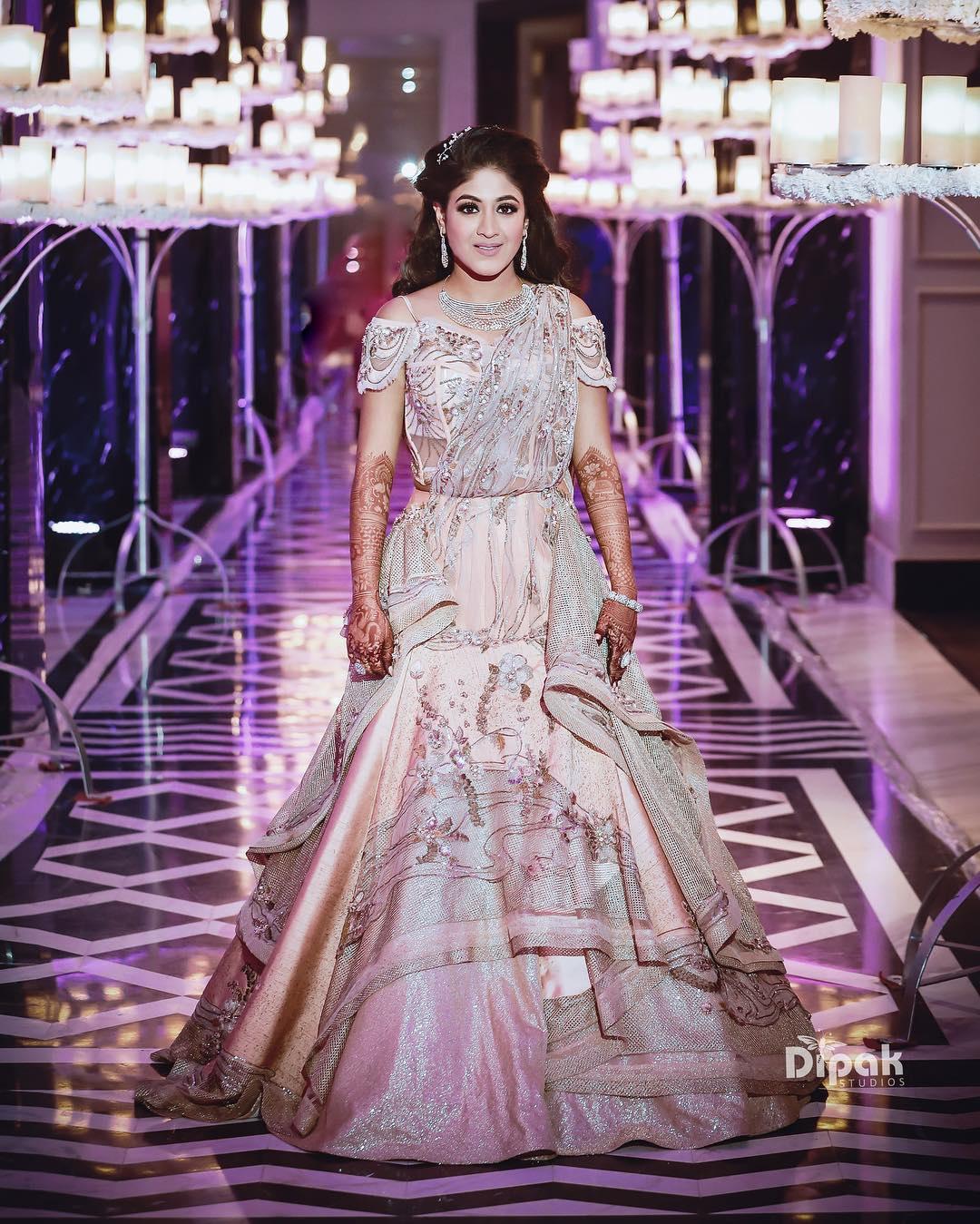 The designer neckline is one among the high-end dress neck designs for ladies who don't shy away from shelling a few extra bucks for the look that they demand.
If you wish to go all out on your savings, a designer neckline with heavy patchwork and illusion style at the waist is the one you should be spending on. You could choose among sweetheart or a semi-sweetheart neckline, with a minimal strap to strapless design that goes with it.
Stone Studded Neck Design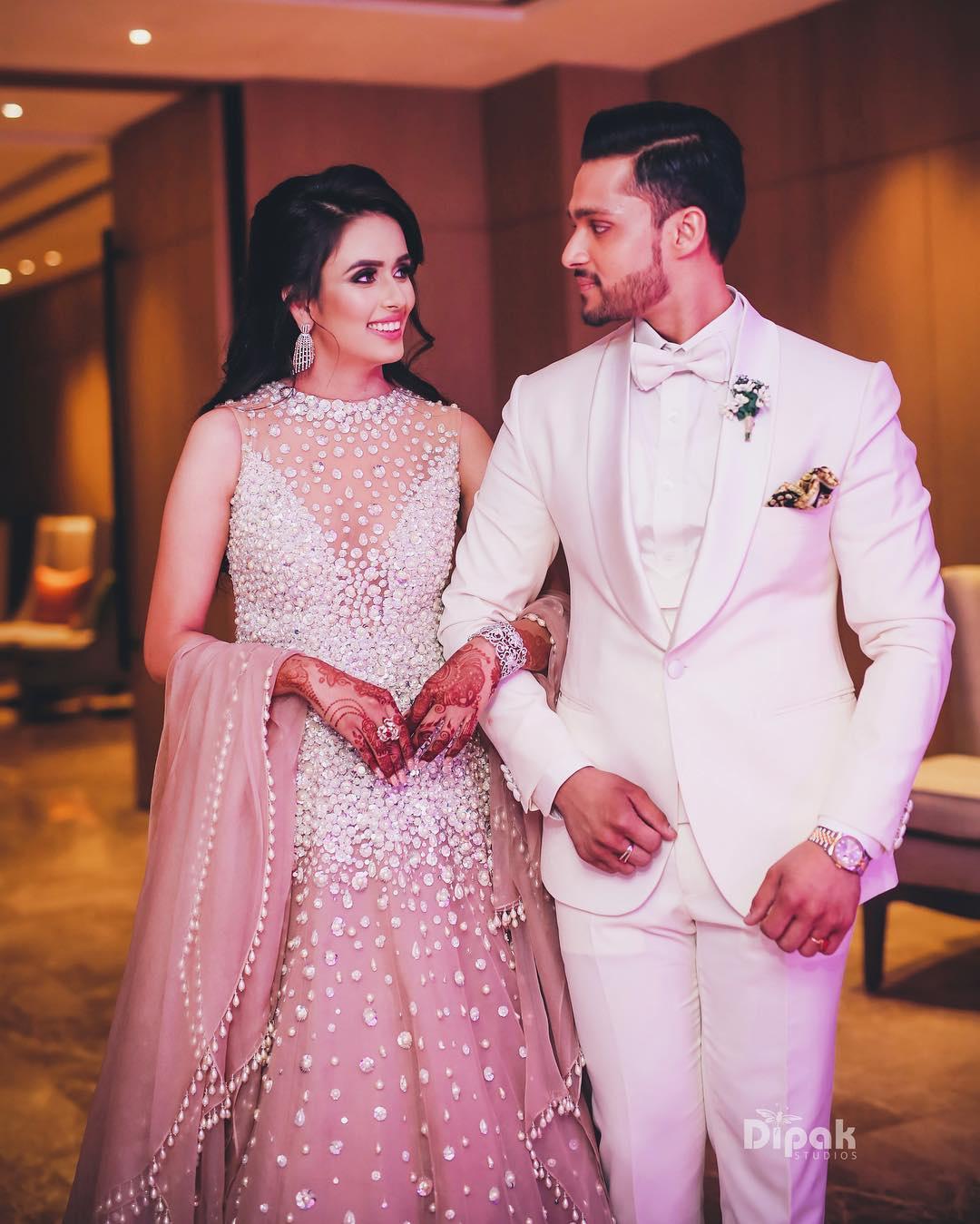 Giving an illusion style look to the dress neck designs for ladies is the stone-studded neckline. Although a V-Neck seems suitable, if you are bold enough, you can go for a plunging neckline (that means more exposure).
The additional advantage is that it goes with your no-jewellery look, expressing simplicity and elegance at its best. The concentration of stones at the neck forms a uniform pattern, covering up the naked neckline, giving it a high-neck look.
Full Neck Design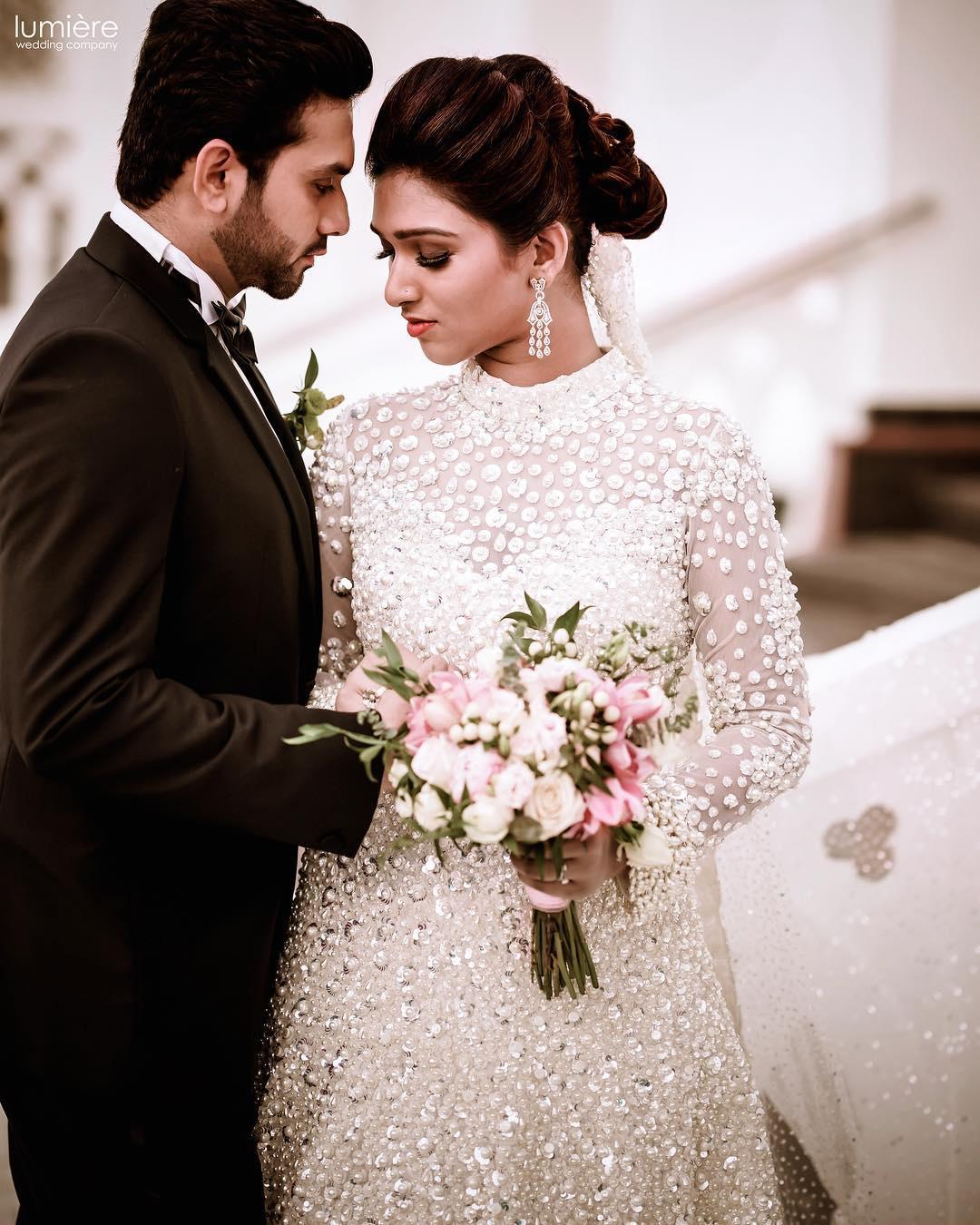 The traditional full neck design is still popular among the dress neck designs for ladies. The completely covered dress along with a veil and gives you a mystic look that everyone for sure will admire (and copy later on). The illusion style with a sweetheart neckline is enough to make him drool over you.
If you are the blushing bride to be at a Christian wedding, this dress is meant for you. Style it with dangling earrings and get the gorgeous look that you have been aspiring for.
Laced Neck Design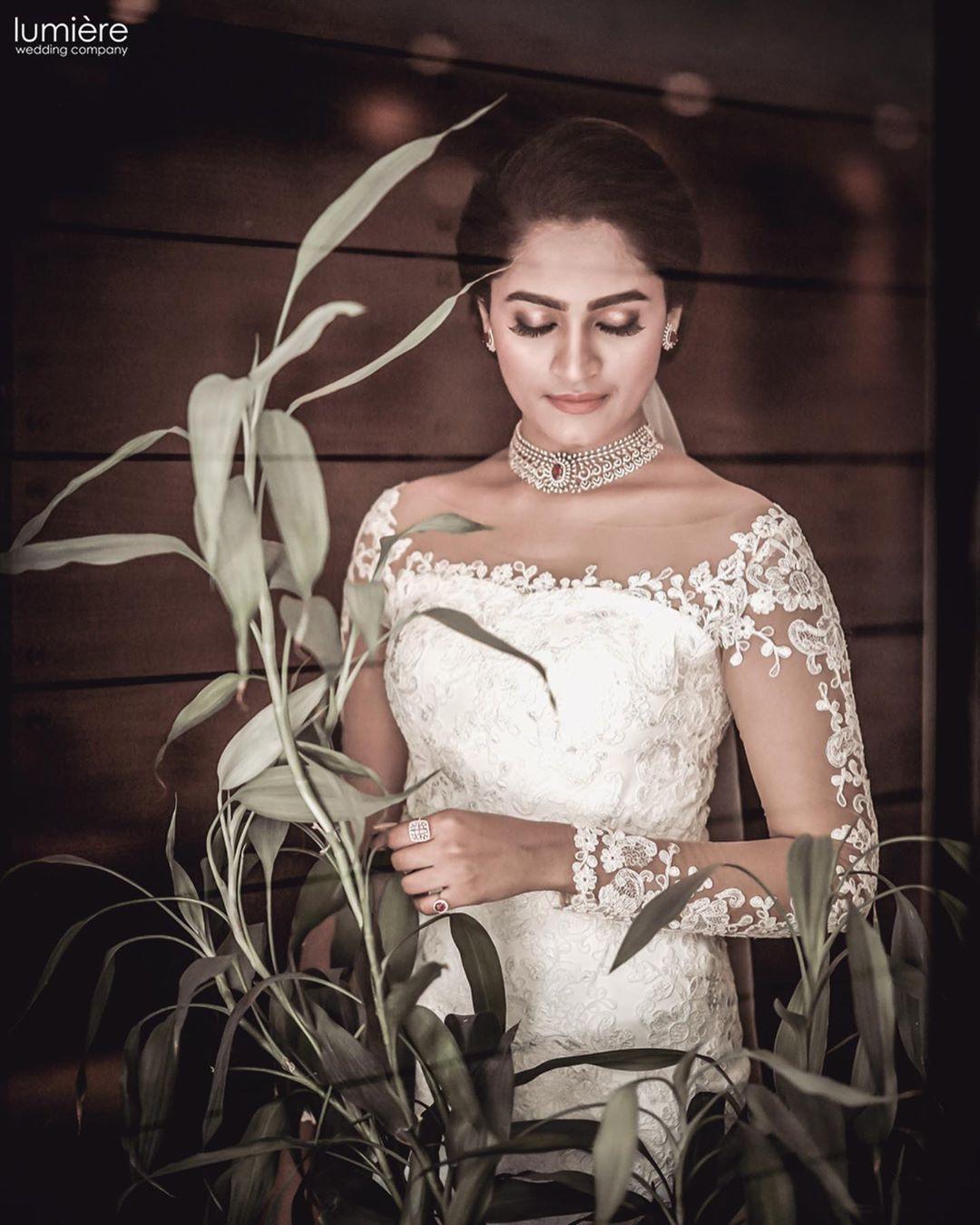 Lace has been an extensively used material when it comes to dress neck designs for ladies. It makes you look dazzling even when paired with a simple boat neckline.
Floral or leaf patterns embroidered on the arms is a great addition to consider. We would advise you to don a choker style white necklace to complete that bridal look.
Simple V-Neck Design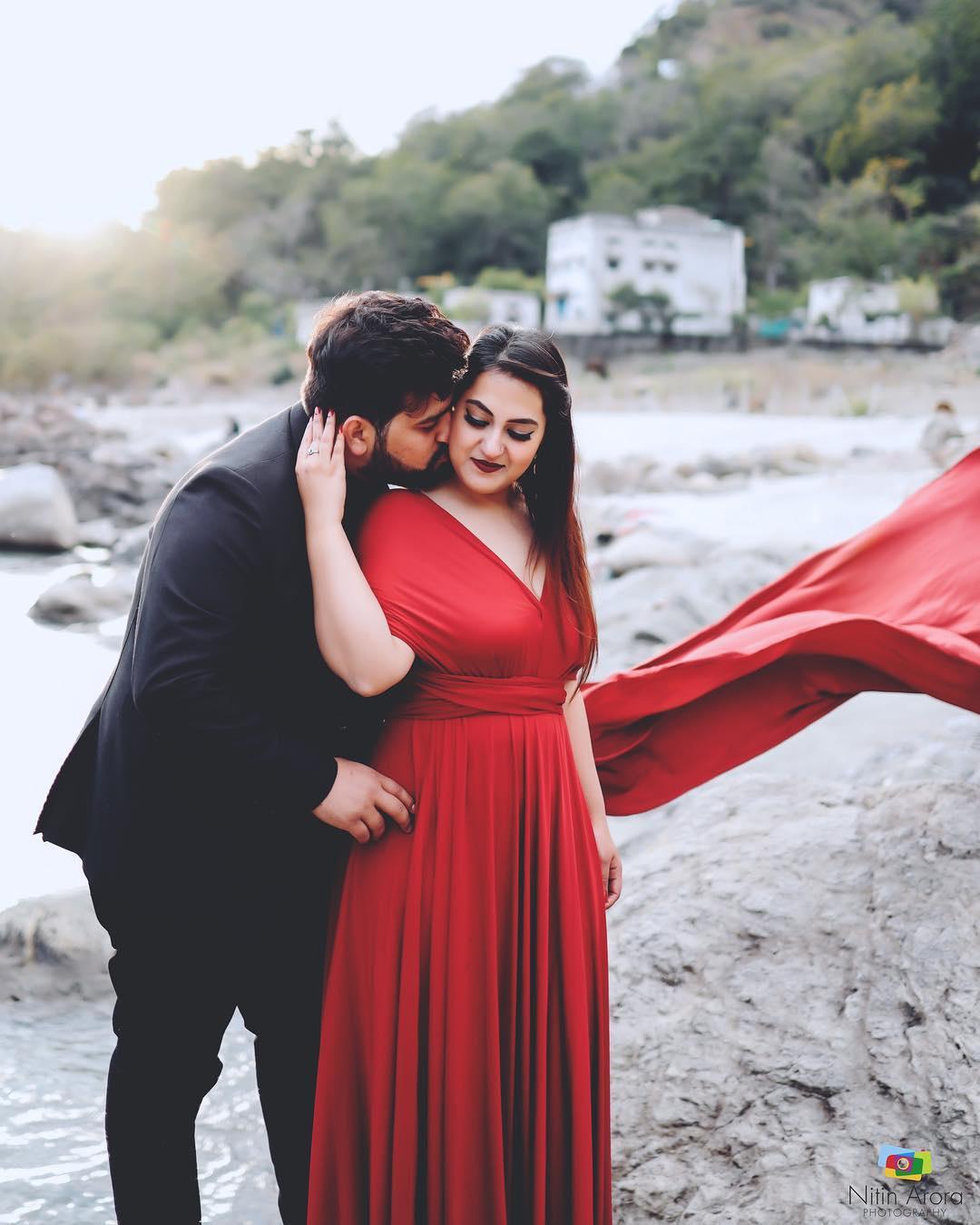 Within the dress neck designs for ladies, the simple V-Neck design has been a timeless one. Though it expresses a classic look, deep V-Necks are the trend these days. The one with satin finishes are absolutely gorgeous and you do need to try them at least once.
Whether or not to accessorise it with jewellery is completely up to you because both the looks are equally compelling. However, due to its simple nature, we advise you to use it at the pre-wedding events rather than the D-Day.
So, which one do you think is made for you? Or are you still deciding what style to wear? Go with the one that lies somewhere in between extravagant style and your comfort zone. And don't forget to have fun while you are at it!
Make sure that your make up is as glamorous as your outfit. Check out these makeup salons near you!