10 Exquisite Diamond Couple Rings That Will Show Off Your Bond!
Wearing matching diamond couple rings has become the norm in India. If you are looking for some inspiration, click here!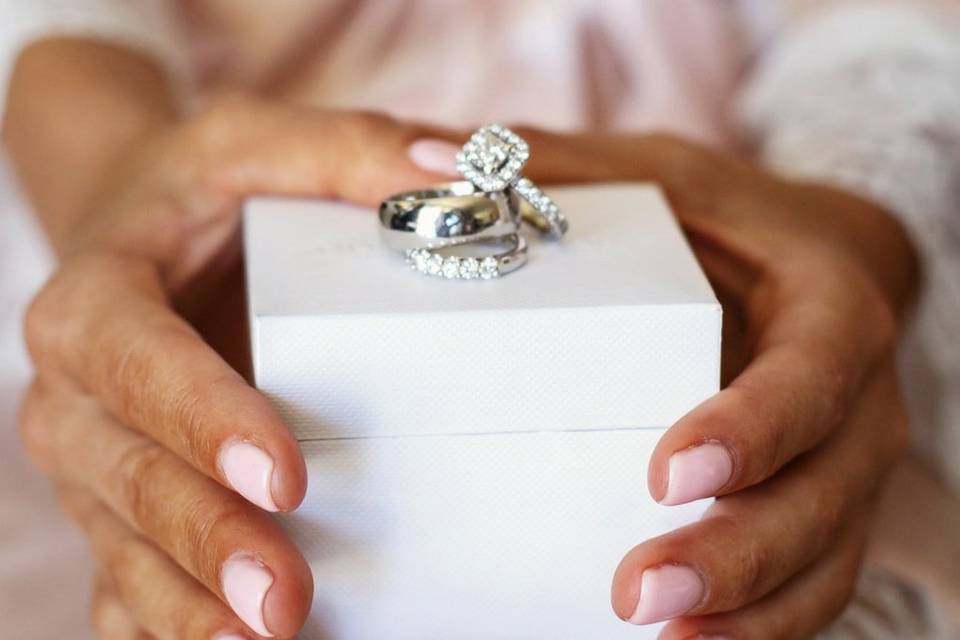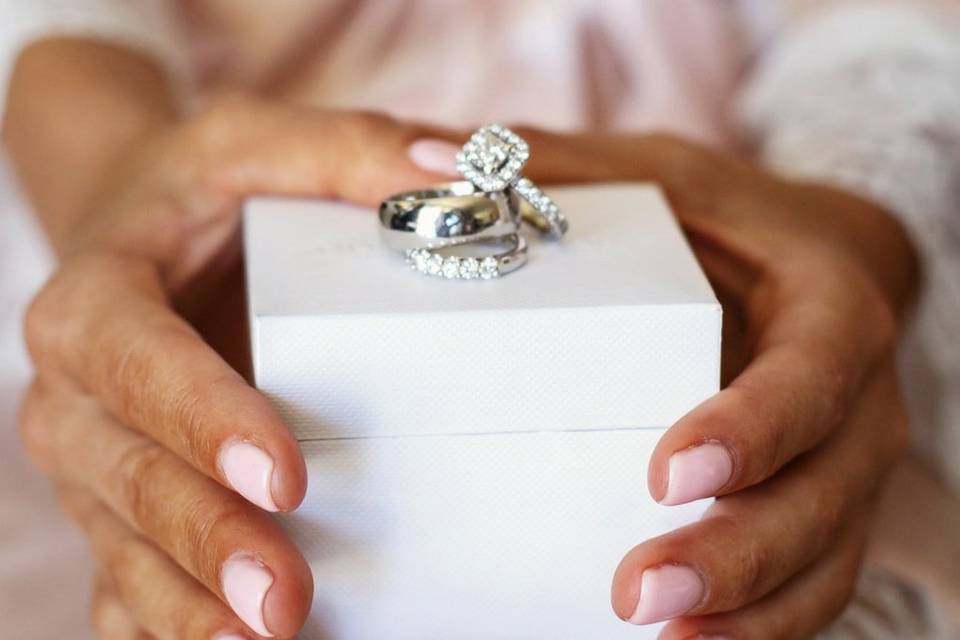 Image Courtesy: Sparkles India
While some may say it is cheesy to wear matching outfits or jewellery with your partner, we think it is super cute! It shows a solid couple that is not shy to show off their affection and support for each other! You can select diamond couple rings separately or go for a different route and get matching sets.
Contrary to popular belief, they are not exact replicas! The diamond couple rings we are talking about are similar in design where the bride's ring has diamonds and big stones, the groom's ring is simple with the same design aesthetic.
If you are a fan of matching ring sets, check out these images and get an idea of what is available in the market.
Gold Engagement Rings Adorned With Tiny Diamonds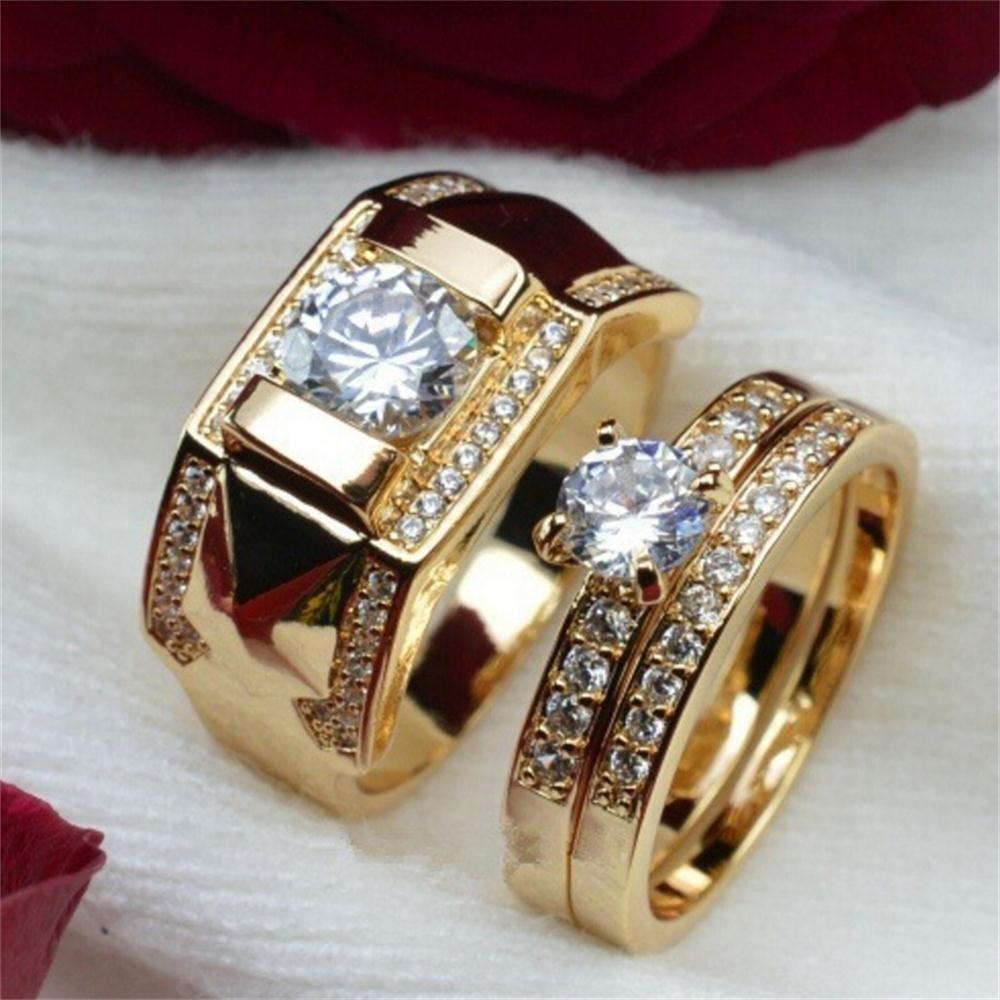 Image Courtesy: Amazon
The first set of diamond couple rings have a gold base. They have a nice shine to them, which the diamond stones obviously add to! If you and your partner are into chunky jewellery, this should be right up your alley.
The unique thing about this set is that both the rings have a big diamond. Usually guy's do not prefer to wear such shiny pieces every day, so we think they are perfect for special events.
Studded Gold Couple Rings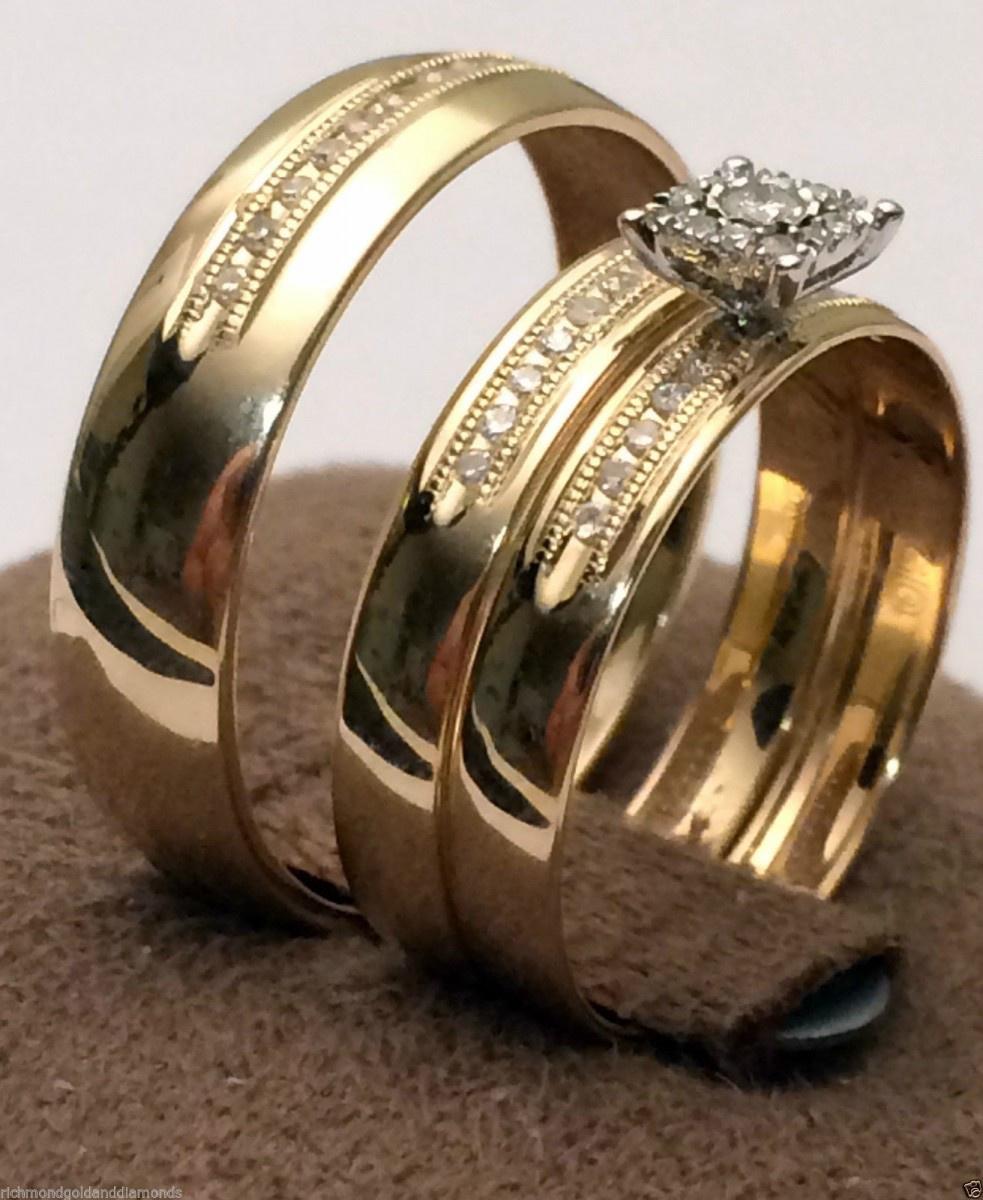 Image Courtesy: Apalagi
If you are looking for diamond couple rings in gold but your style is on the subtler side, we think this set is perfect. The groom's ring is a simple band with tiny studded diamonds.
We think no man will have a problem wearing it every day. The ring for the bride has two bands and a single round diamond with small diamonds enclosing it.
Heart Full Of Diamonds Ring Set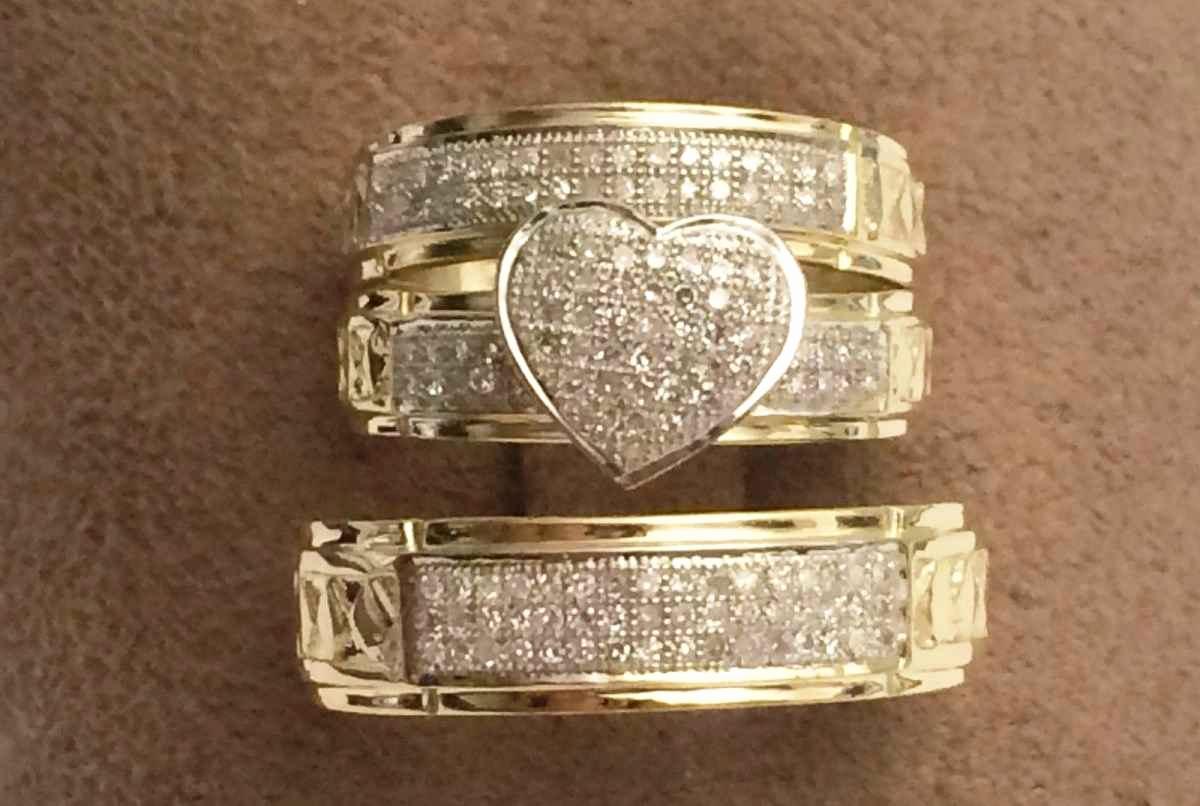 Image Courtesy: Best For Dress
If the bride's style is OTT and grabs everyone's attention as soon as she walks in, this diamond couple rings set is perfect. We know that you have enough sway over your partner to convince him to wear a statement ring like this!
Platinum And Diamond Ring Set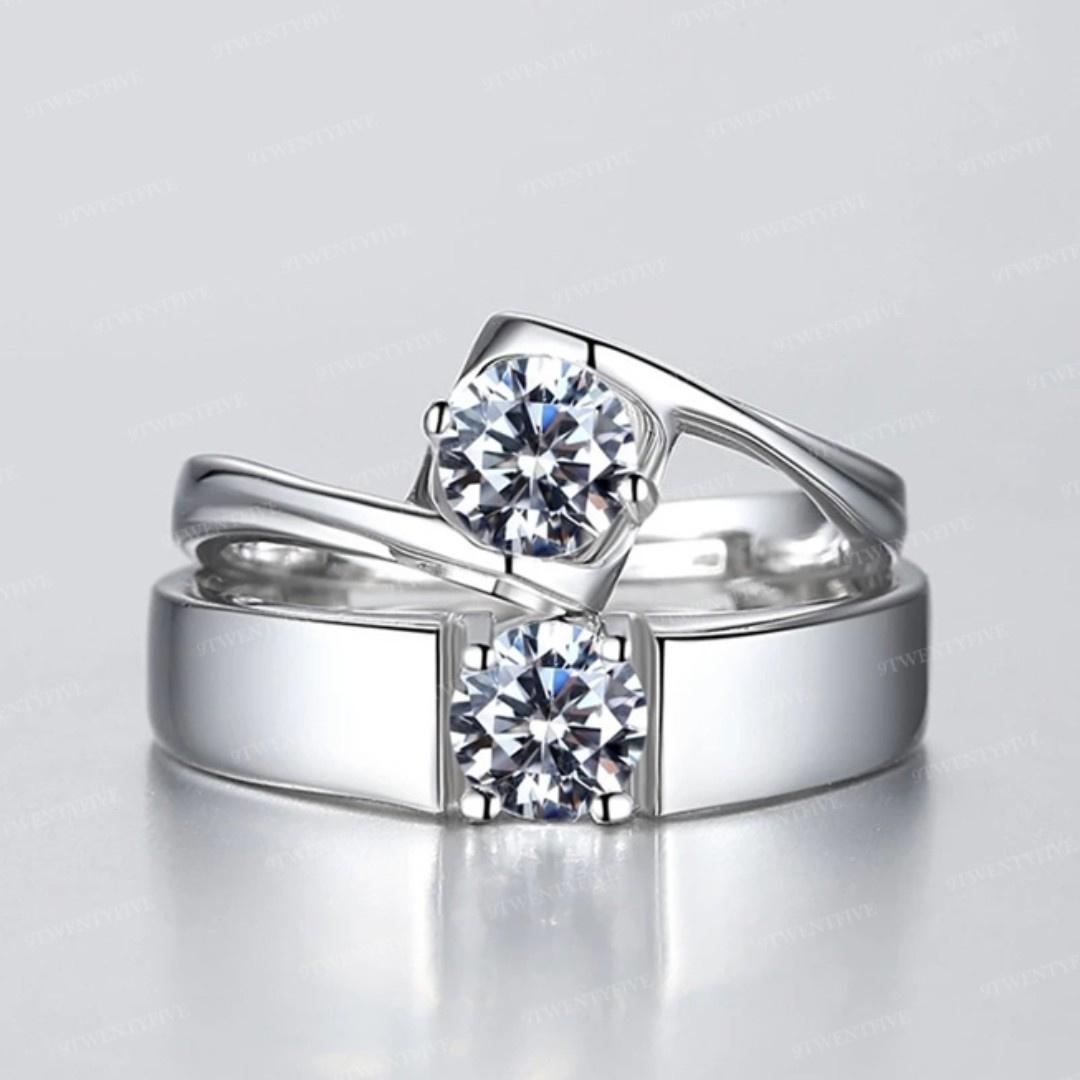 Image Courtesy: Carousell
Platinum is the most expensive metal, especially when it comes to rings. If your style is a minimalist luxury, then this platinum ring set with a diamond in between is made for you and your partner. We will not be surprised if you do not check out the other images. However, we think you should give them a chance. They are real gems!
Infinity Ring Set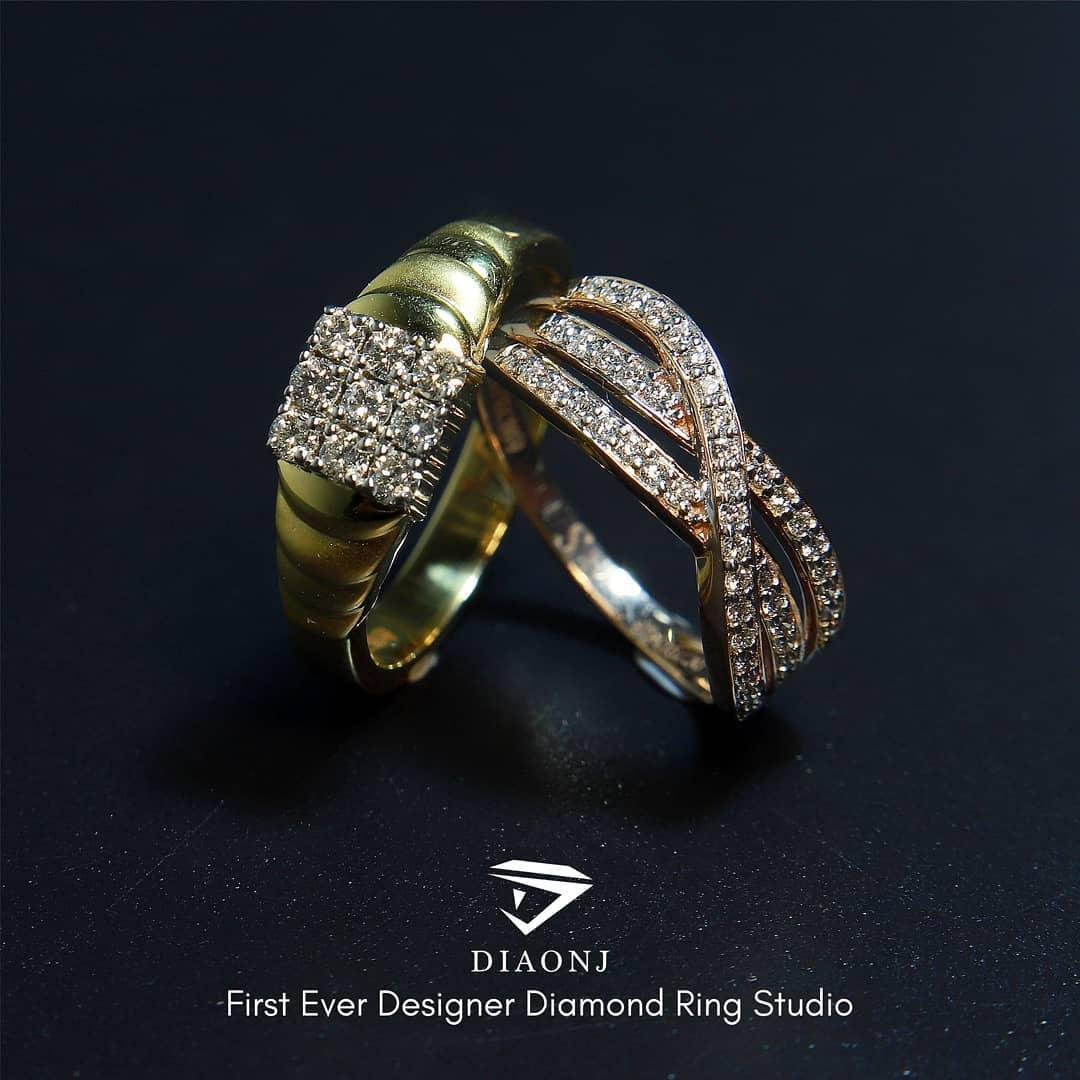 Image Courtesy: Diaonj
If you have a fan of intricate designs, then you should always go for rings that have more texture and design value. Avoid rings with solitaires as they grab the spotlight from the rest of the ring. This designer diamond couple rings set even has a unique scale design on the groom's ring which we totally love!
Simple Platinum Engagement Bands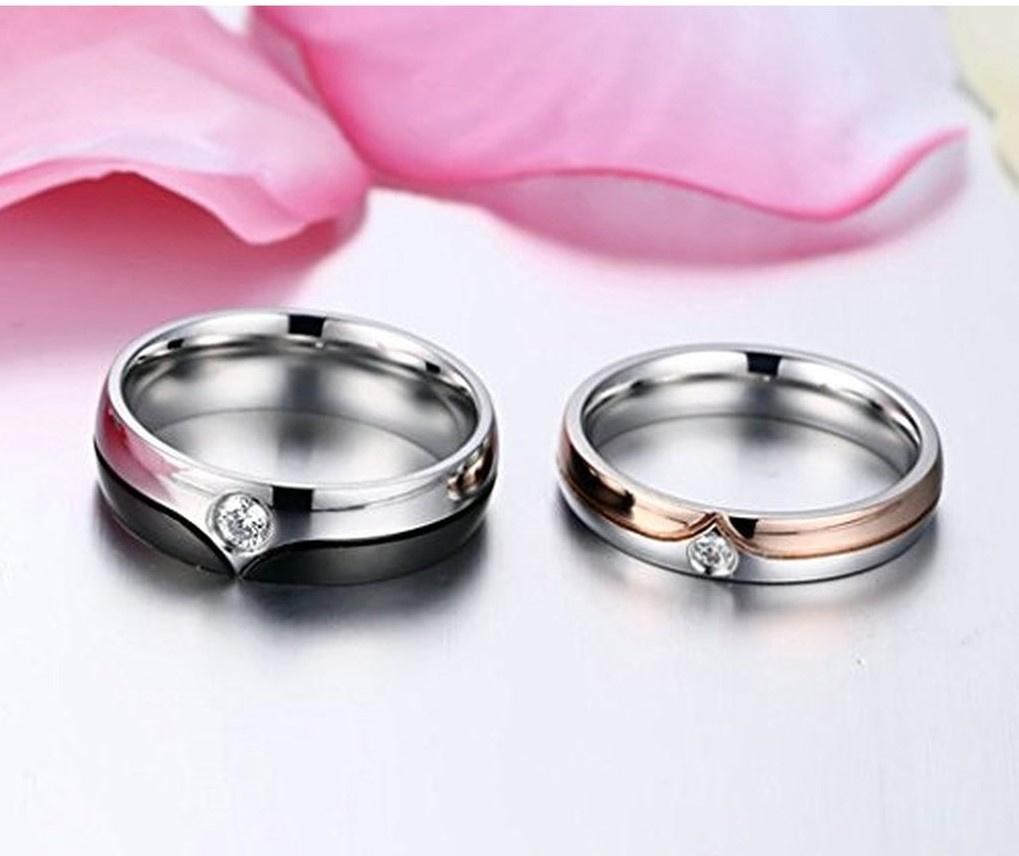 Image Courtesy: Evermarker
Here's another platinum band set with small diamonds for couples who dig simplicity! The only difference between them is the use of different metals with platinum. The bride's ring has a rose gold whereas, in the groom's ring, black polish is used.
Diamond Couple Rings With A Big Rock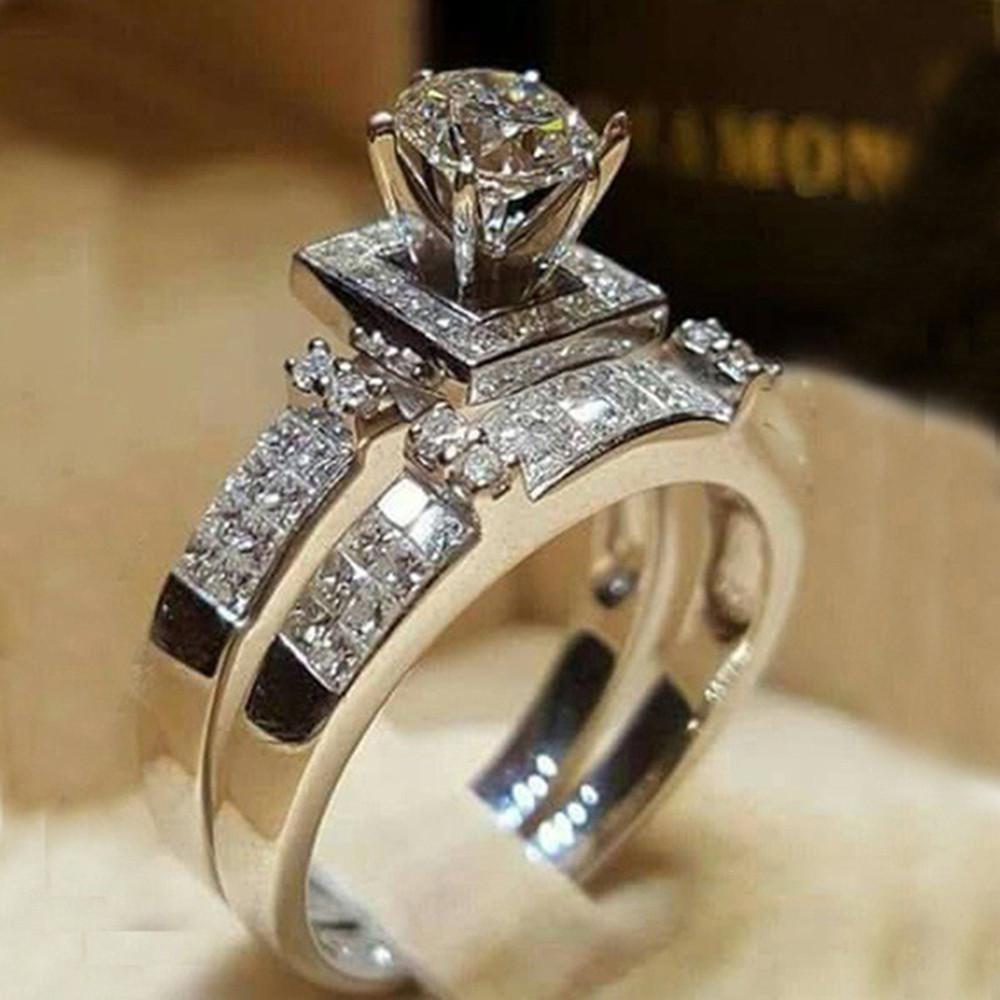 Image Courtesy: Lazada Philippines
If you have always dreamed of a fancy ring with a rock that is visible from a mile away, this ring set is perfect for you. It goes with your outgoing and extravagant personality. If you have the budget for rings like these, then you should definitely go for them because they would make everyone jealous; we know we are!
Classic Diamond Ring Set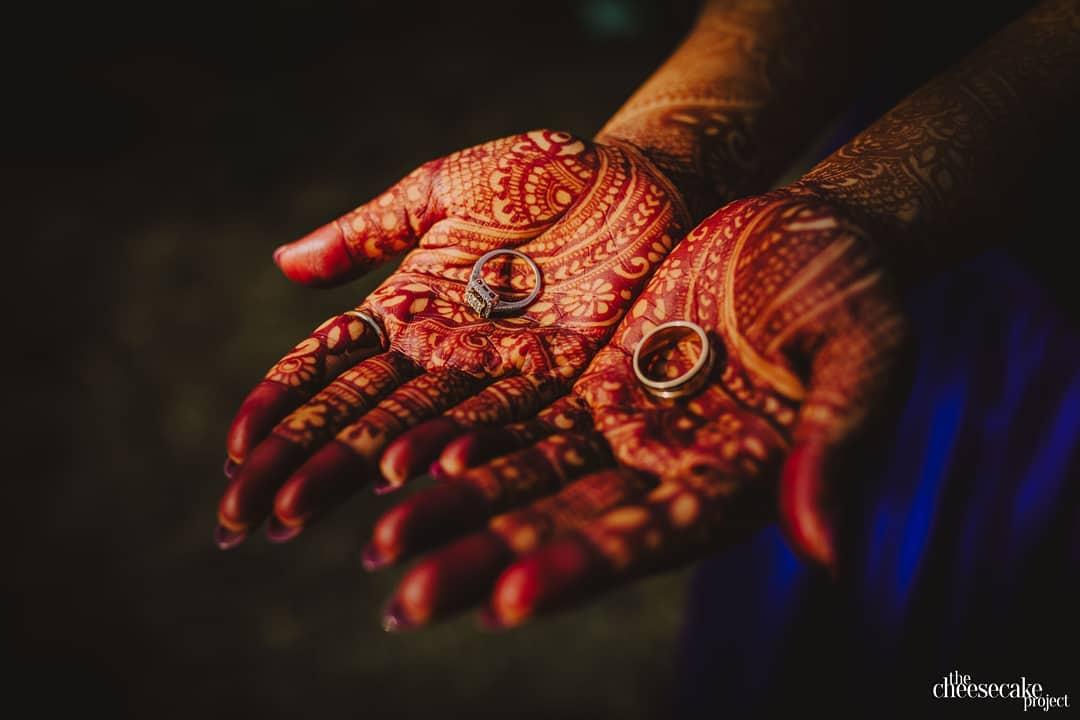 This is a classic ring set where the bride has a studded diamond ring and the groom has a simple band in the same metal base. If you and your partner have opposite personalities, this set describes your relationship to the T!
Diamond Studded Solitaire Ring Set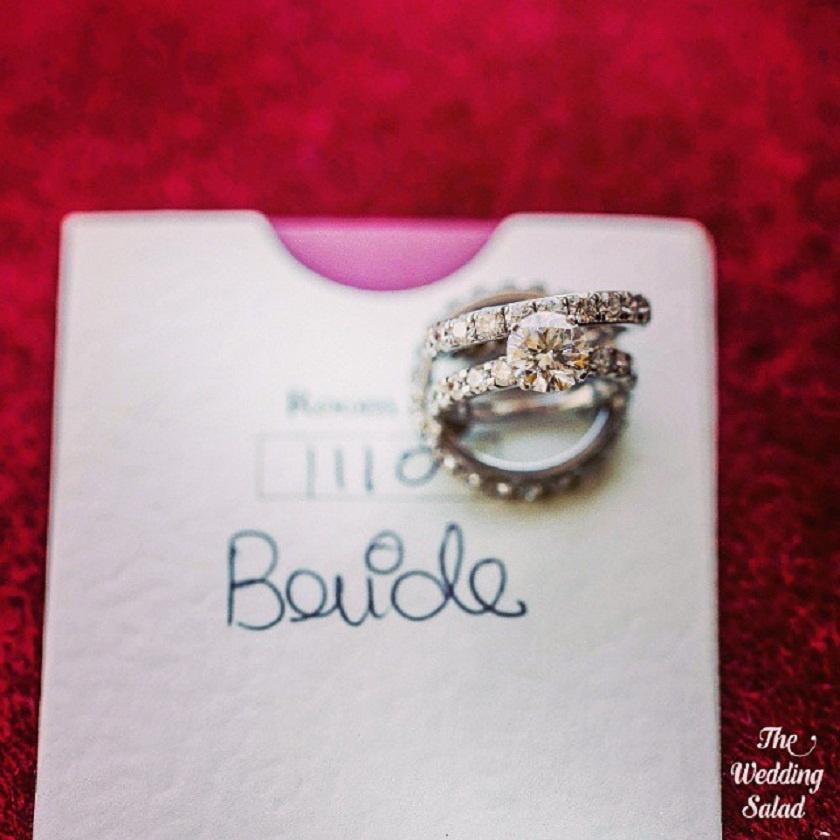 We are digging this chic ring set as everything about it is picture-perfect. From the small solitaire to the medium-sized diamonds covering the entire band, not a single element seems out of place! If the groom is not comfortable with a ring like this, he can always go for a platinum band with the diamond. It will match beautifully.
Statement Gold And Diamond Ring Set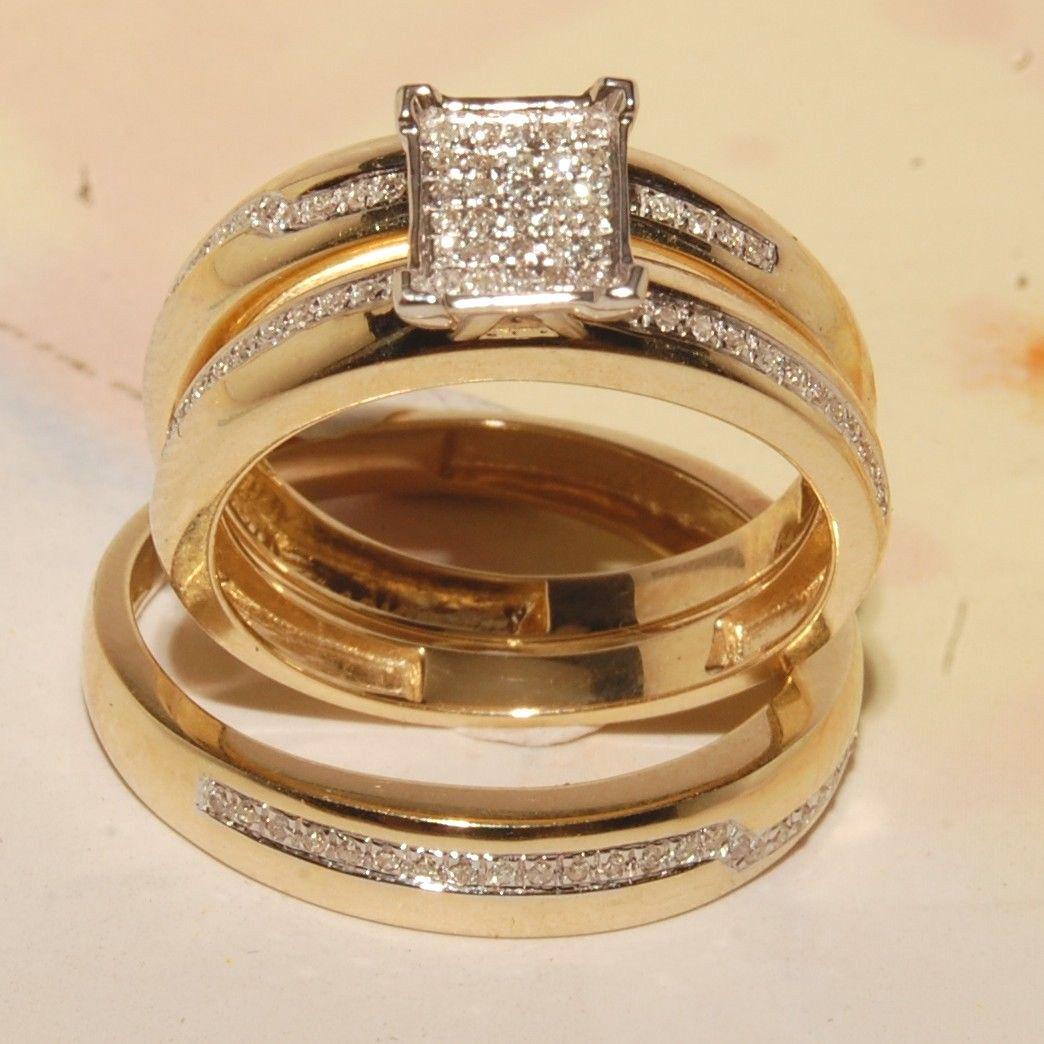 Image Courtesy: Unique Wedding Ideas
To finish off with our list, we decided to end it on a high note with a shiny gold ring set that makes a statement on its own. It is gold, has diamonds and attracts everyone's attention - what more could anyone want? If you are as big of a fan of these diamond couple rings as we are, tell us in the comments.
What did you think of our diamond couple rings picks? Did you like them or did you love them? Share your thoughts in the comments section below!
Also, you must check out these bridal jewellery stores near you while looking for gorgeous rings!