Inside Dia Mirza's Wedding with Vaibhav Rekhi
The Rehnaa Hai Tere Dil mein fame tied the holy knot with Vaibhav Rekhi last week. Now let's delve into the deets from this beautiful day,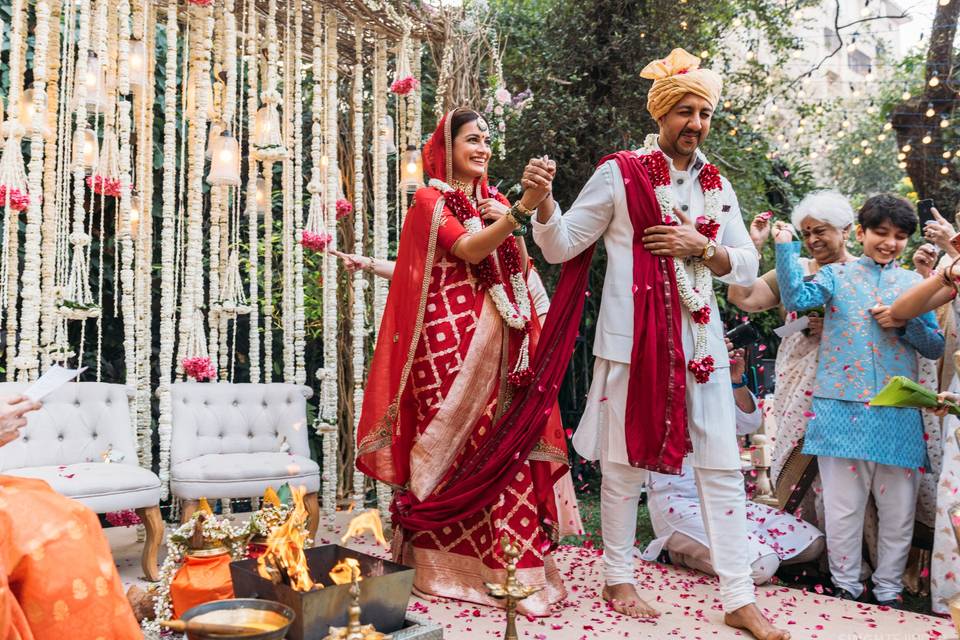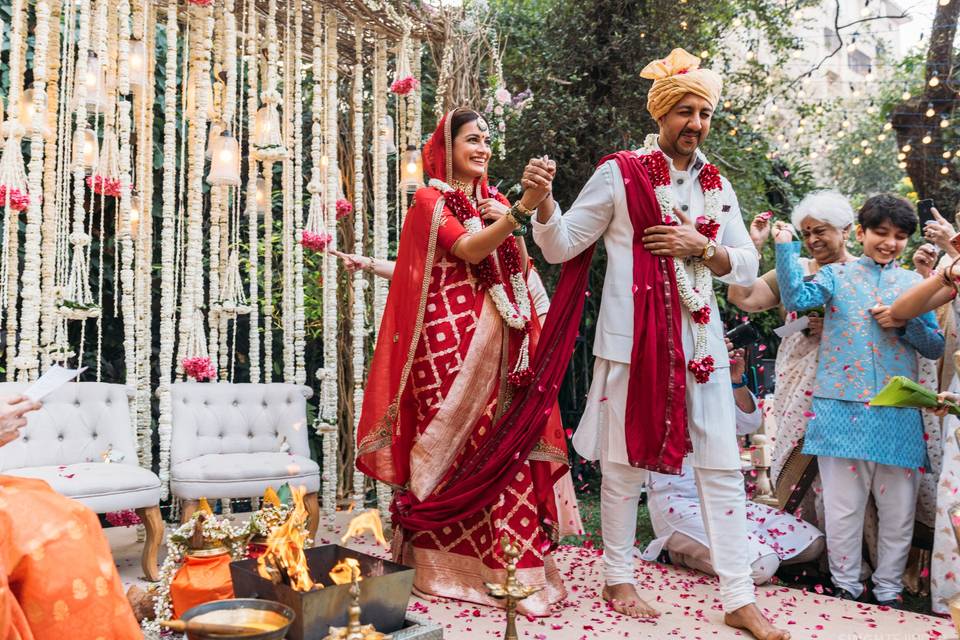 Image Credits - Dia Mirza
Dia Mirza tied the knot with Vaibhav Rekhi in an intimate wedding ceremony. The serene and soulful ceremony was held in her garden where Dia used to rejoice in the sun-rise views since her childhood days. The micro-wedding was highly personalized and curated, adhering to the norms and conditions. The duo made sure that the wedding stayed a private affair.
Shahrukh Khan's Manger - Pooja Dhadlani was the first to break the news. She posted, "Welcome to our crazy family - Dia Mirza we all love you." Along with this message she posted a beautiful picture of the duo. Now take a look and get enticed whilst reading their elated expressions and smiles.
Jab We Met Moment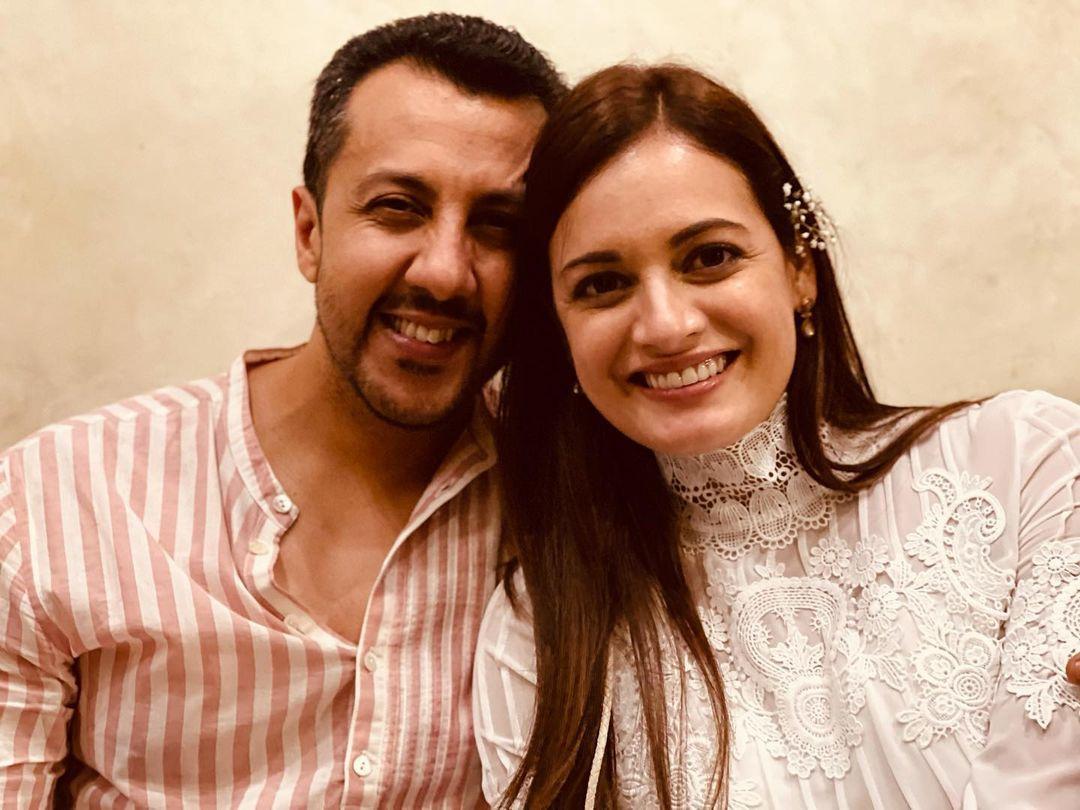 Image Credits - Dia Mirza
The duo never revealed publicly about their relationship until it was officially announced on the internet. It is believed that the duo got to know each other better during the lockdown. The lockdown bloomed their love and which led to a beautiful forever.

Pre-Wedding Festivities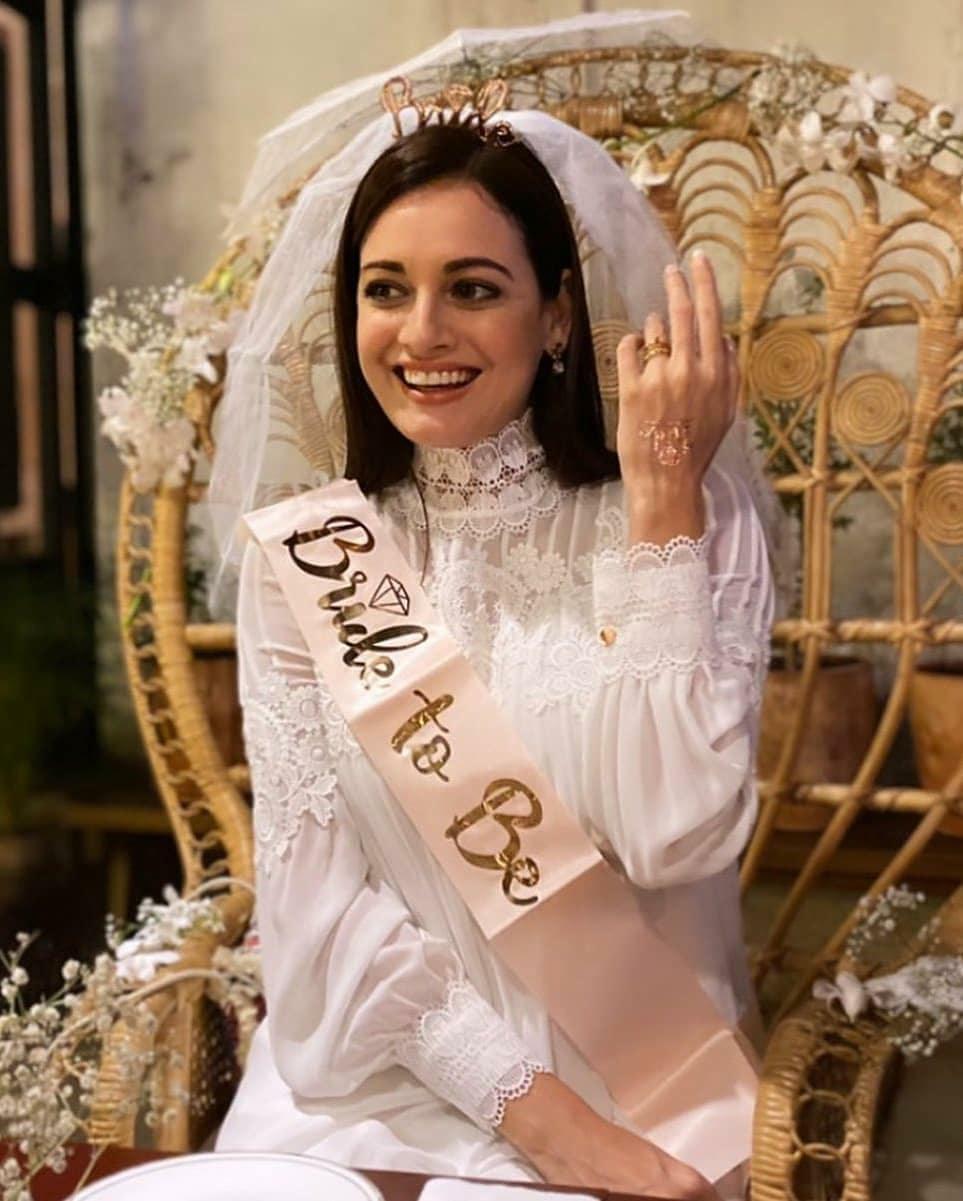 Image Credits - Dia's Fanpage
Dia's pre-wedding bash happened two days before the intimate wedding celebration. Actor Freishia Bomanbehram, costume designer and stylist Theia Tekchandaney, filmmaker Ananya Rane and producer Marijke Desouza were spotted in the pre-wedding ceremonies. Dia looked like a beautiful fairy in her white attire. Isn't she?
The Wedding Day

Image Credits - Dia Mirza
Being a connoisseur of eco friendly living, Dia wanted the sustainable wedding decor in the intimate celebration. Therefore, decor had cut glass candle holders used on the dining table and even on the trees, brass plates, jute fabric, different types of candles, diya jaalis to add glitter. Fresh flowers at the venue further elevated the ambience. The flowers selected for the décor were all Indian hyperlocal flowers like mogra, rajnigandha and shevanti ladis. The wedding ceremony encapsulated surreal elements like the bells that were attached to the chairs for the guest to ring during Dia and Vaibhav's pheras. The decor was done by Aashna Saran- Founder of Aash Studio.
Dia being an epitome of simplicity and elegance, the wedding was designed to reflect her taste. The wedding attire she selected depicted her love for nature, she wore a beautiful banarasi saree by Raw Mango and to compliment it she wore some beautiful mogra her hair. Her bridal entry was planned just in line with her persona.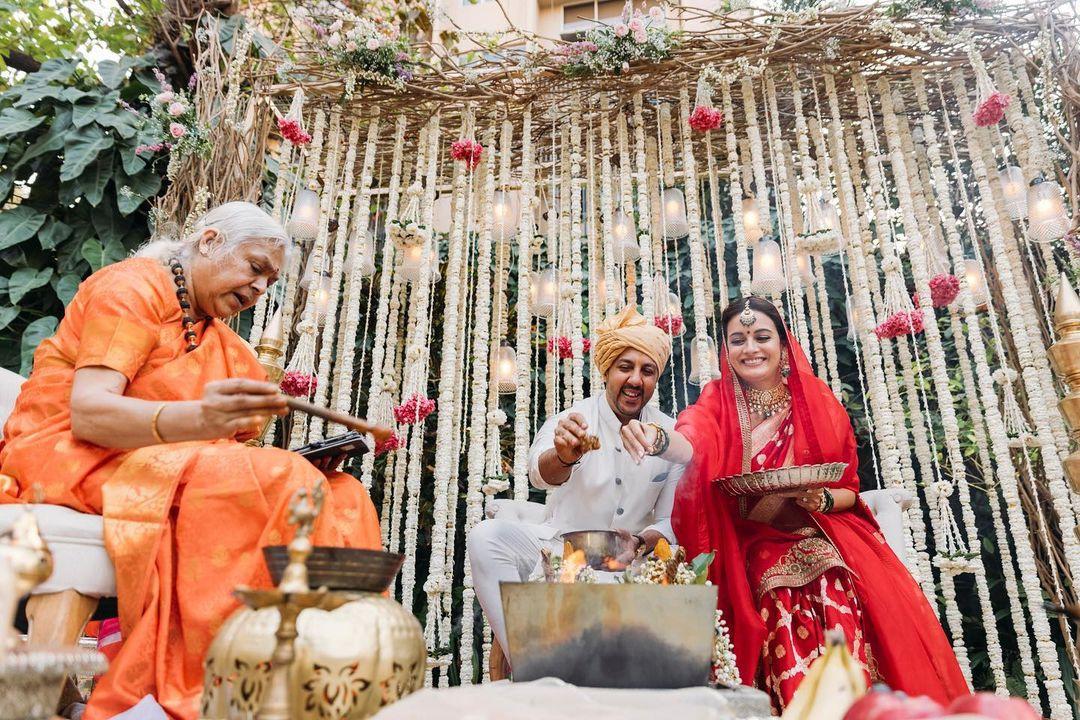 Image Credits - Dia Mirza
Dia was completely smitten by her ethereal wedding - further, she invited a female priestess to host the wedding puja. In a post she wrote, "The garden where I have spent every morning for the past 19 years was an absolutely magical setting and the most intimate and perfect space for our simple and soulful ceremony! We are so proud to have been able to organize a completely sustainable ceremony without plastics or any waste. The materials used for the minimal décor we went for were completely biodegradable and natural. The highest point for us was the Vedic ceremony conducted by a woman priest! I had never seen a woman performing a wedding ceremony until I attended my childhood friend Ananya's wedding a few years ago. Ananya's wedding gift to Vaibhav and me was to bring Sheela Atta who is her aunt and also a priestess, to perform the ceremony for us. She also painstakingly went through several hours of training to imbibe the essence of the scriptures so that she could assist Sheela Atta and translate the shlokas! It was such a privilege and a joy to be married this way! We do hope with all our heart that many more couples make this choice. For it is a woman's soul that contains love, wonder, benediction, magical energy, tenderness and deep empathy for all that lives. It is time for women to own their own agency, their divinity, their power and to redefine what is old and birth what is new. As Charles Bukowski said, "there is no lie in their fire." So what can be more uplifting and empowering than to see the sacred fire within a woman's heart and soul taking center stage at a wedding? I am still overwhelmed by the magic of this one moment. Also, we said NO to 'Kanyadaan' and 'Bidaai' change begins with choice doesn't it?"
Further their smile spoke the love they hold for each other. In one of the Instagram posts Dia shared, "Love is a full-circle that we call home. And what a miracle it is to hear its knock, open the door and be found by it. Sharing this moment of completion and joy with you..my extended family. May all puzzles find their missing pieces, may all hearts heal and may the miracle of love continue to unfold all around us."
The Dream Team
Images - Khamkha photo Artist, Sardar Singh Virk, Dia Mirza
HMU- Shraddha Mishra
Saree - Raw Mango
Jewellery - Tyaani Jewellery
Wedding Planning - Divinity Weddings
Wedding Design and Florals - Aash Studio
Catering - The Moveable
Wedding Film - The Wedding Filmer
Isn't their wedding akin to a fairy tale? Do let us know your thoughts in the comment box.