9 Stunning Banarasi Saree Designs For This Wedding Season
Want to embrace your ethnic side for this wedding season? These pure Banarasi saree can be a good choice to go for.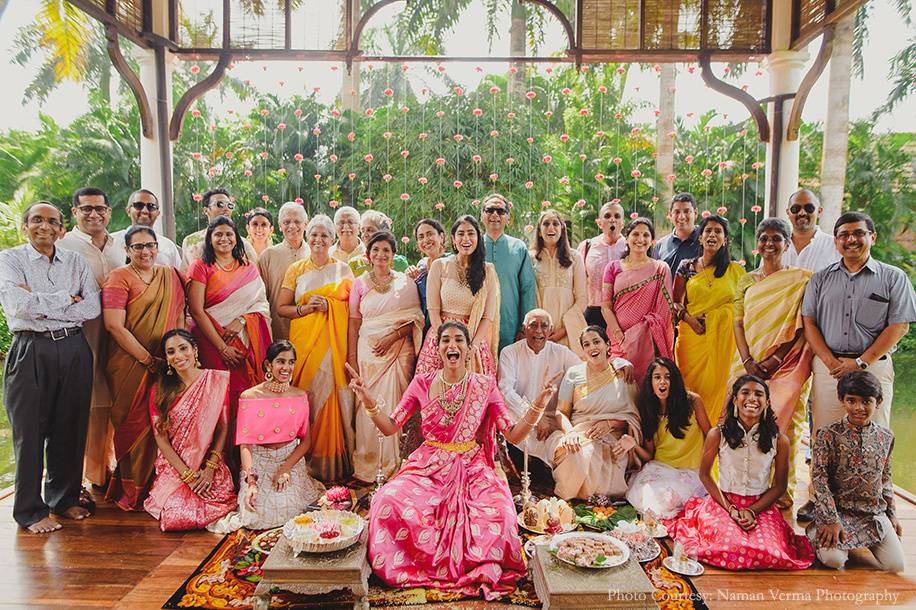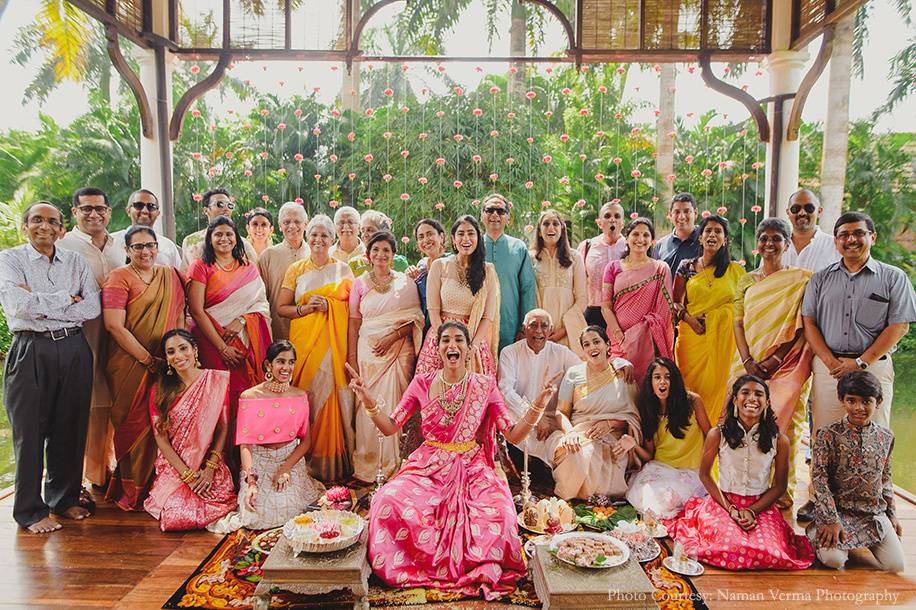 Image Courtesy: Naman Verma
Weddings are one occasion that set the stage for you to wear the most beautiful ethnic outfits that give you a chance to get in touch with the rich history of the design of our country. It is not really feasible to wear flamboyant and extravagant Indian clothes on a regular day-to-day basis. So, you must grasp the opportunity that weddings present and get in touch with your desi side.
In our country, the elegant and luxurious silk fabric has long been worn by men and women on special occasions. Places like Tamil Nadu, Kerala and Uttar Pradesh have a long legacy of designers who are experts at the craft of designing fine silk outfits. In this article, we are focusing on pure Banarasi saree that are well renowned in India and other parts of the world as well for their distinct beauty.
The following is a list of 9 Banarasi sarees for you to wear on this wedding season. Read on!
A Vibrant Yellow Banarasi Saree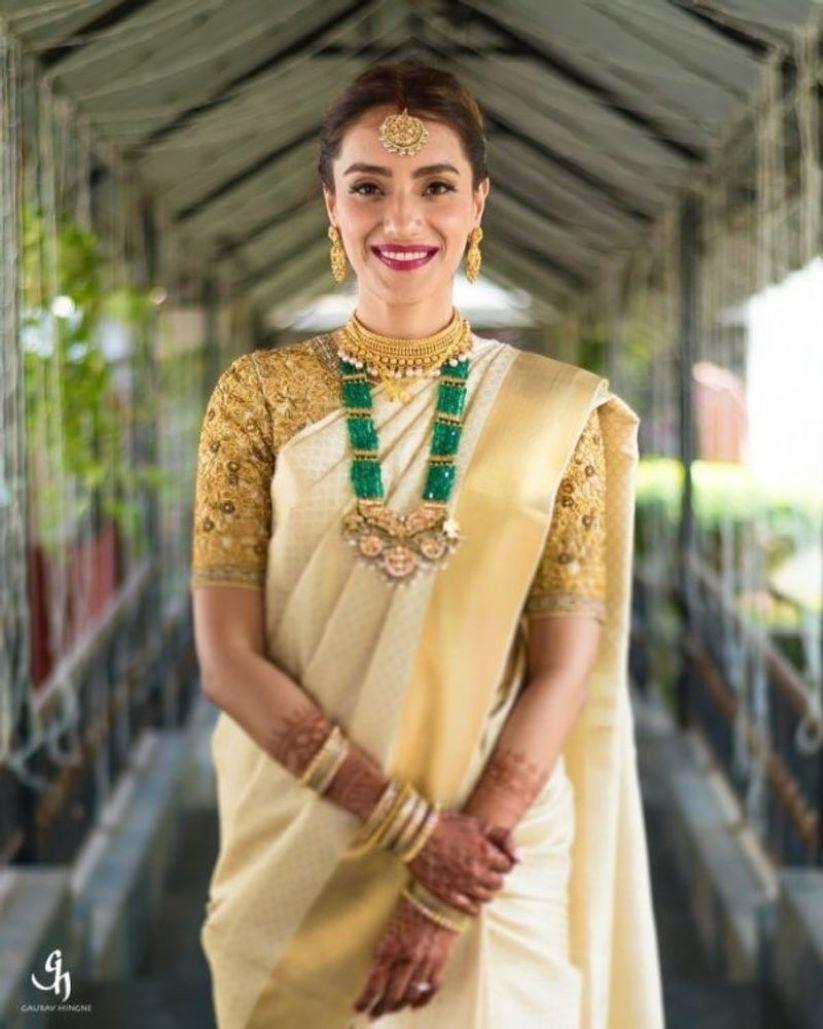 Image Courtesy: Gaurav Hingne Photography
We start the list with a saree in a bright shade of yellow. Bright colours are a very popular choice in Indian weddings as they go well with the happy vibe of the festivities. So, you can wear something like this saree in a yellow and gold combination for functions like the Haldi Ceremony or any day time function.
These Intricate Bridal Sarees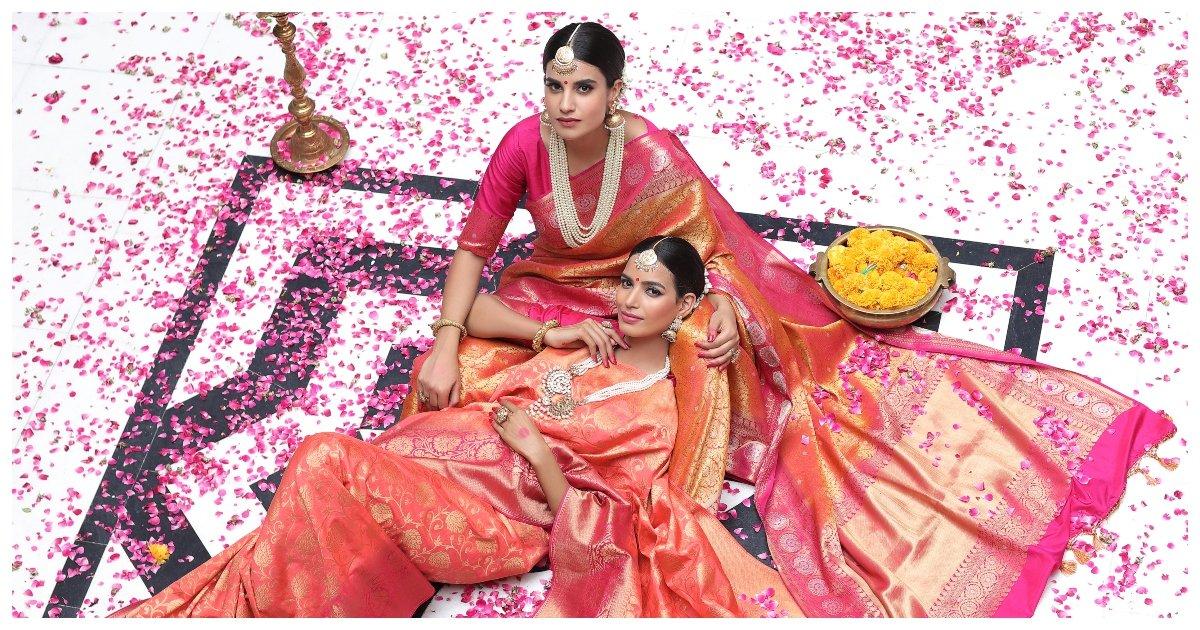 Pure Banarasi sarees like the one in the above picture show how aesthetically beautiful a Banarasi saree looks on the bride on her big wedding day. The sheer grace of the silk fabric along with a well-defined intricate work that looks so beautiful and fit for the bride to wear on her big day.
Red With a Fine Brocade Work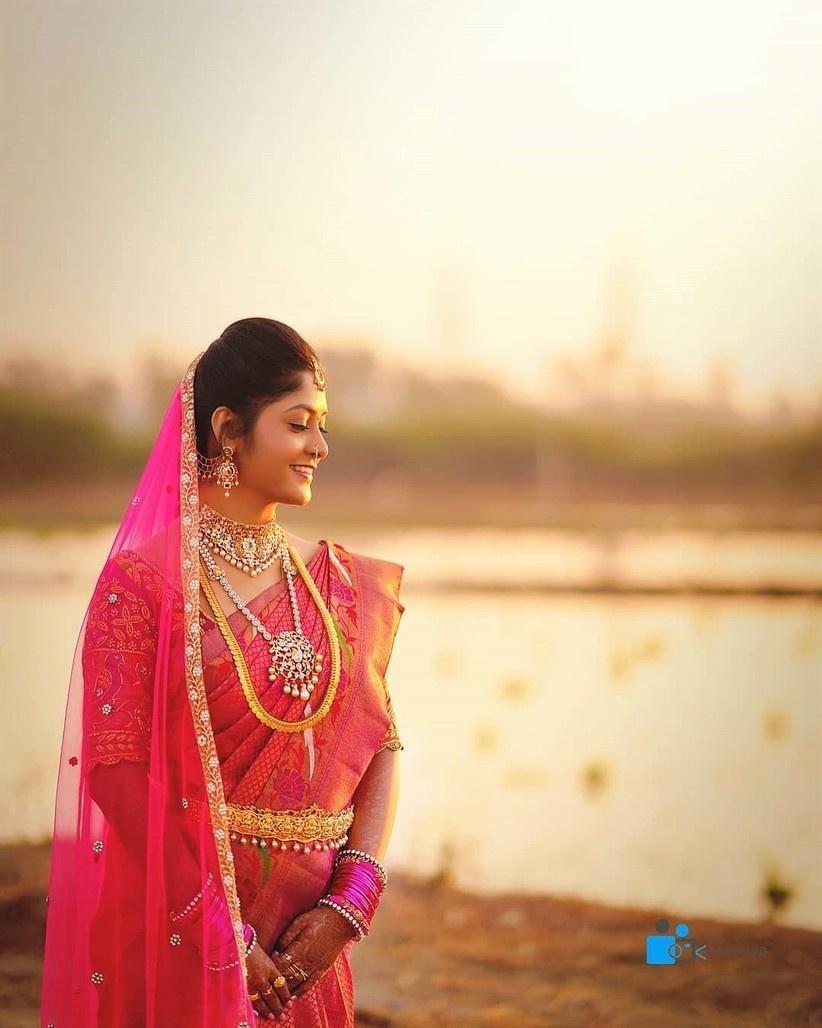 Image Courtesy: Photriya Studios
For the next picture on this list of pure Banarasi saree, we have another bridal saree in the auspicious shade of red with a subtle floral design and brocade work that adds to the overall charm of this saree. You can pair such a saree with a piece of heavy gold jewellery set to amp up the bling factor.
Stunning Red Bridal Saree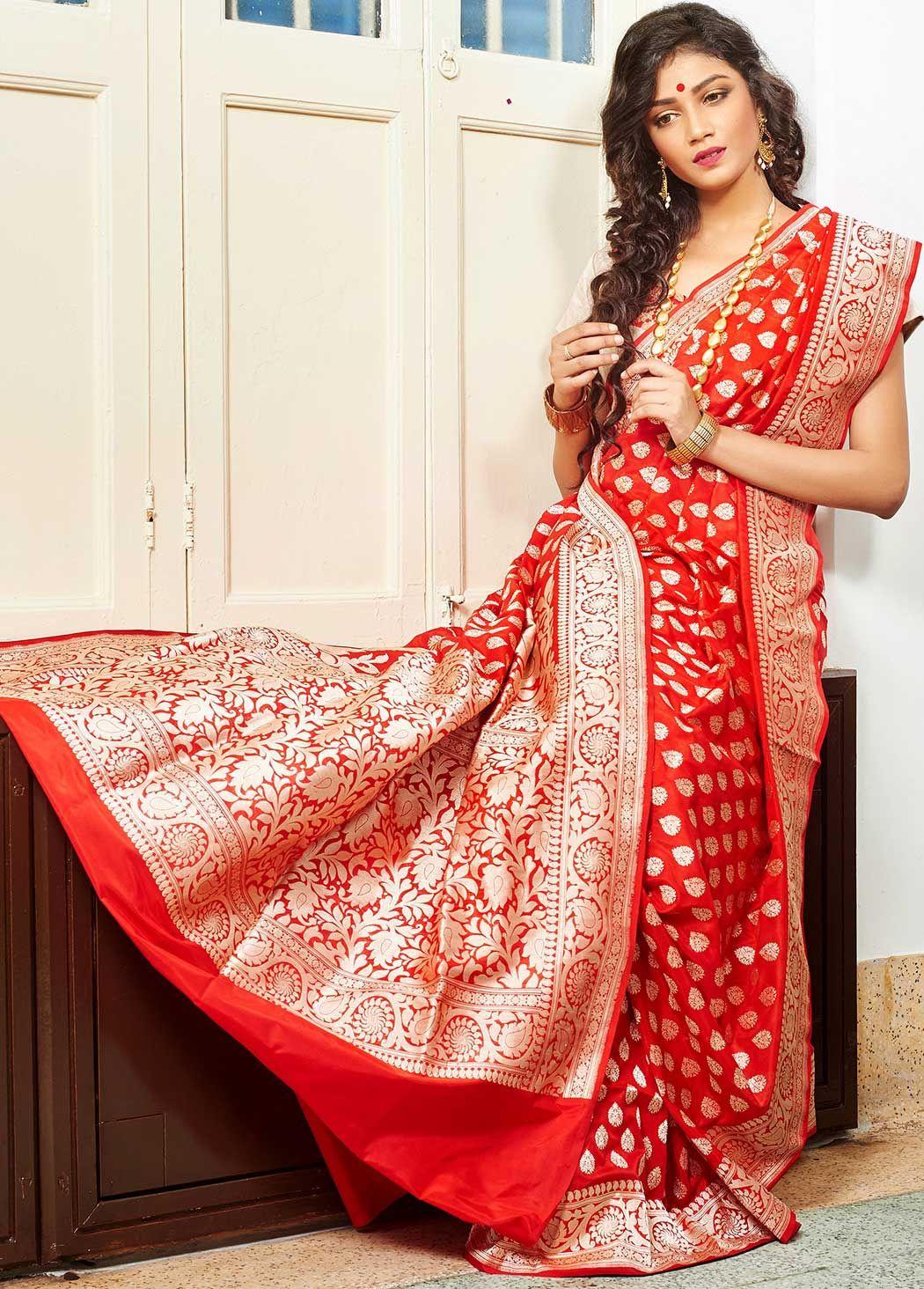 Image Courtesy: Pinterest
Here, in the above pure Banarasi saree, we have a picture of the bride wearing a breathtakingly beautiful saree design with heavy silver work. The floral patterns and the fine patterns make it stand out and put the fine skill of Banarasi designers on full display.
Red With Silver Motifs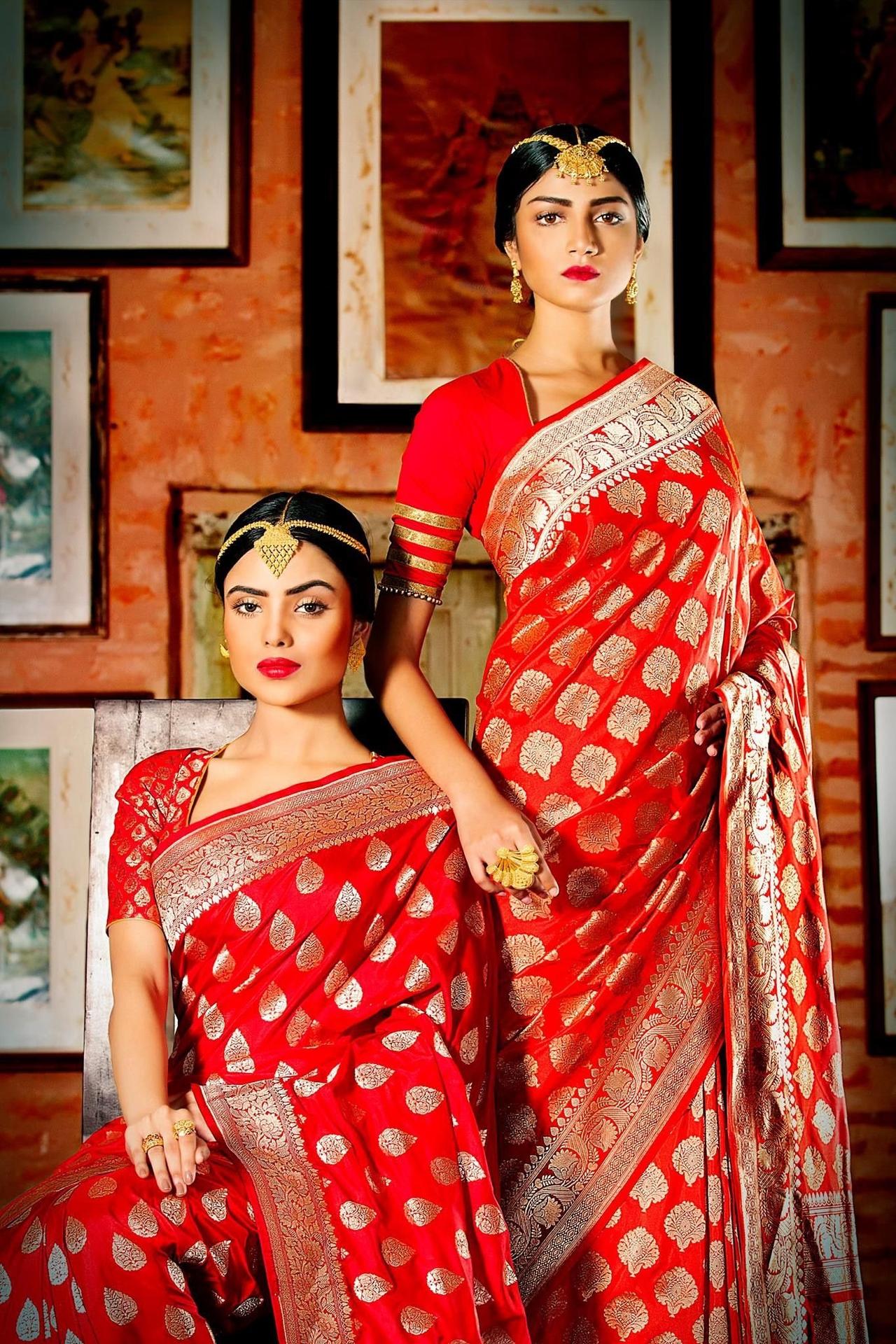 Image Courtesy: Pinterest
The kind of motifs and patterns that you pair your traditional red pure Banarasi saree with has a big impact on your complete look and can make or break your bridal look. So, you should make sure that you wear designs that feel right to you and make you feel comfortable on the wedding day.
Saree With a Net Pallu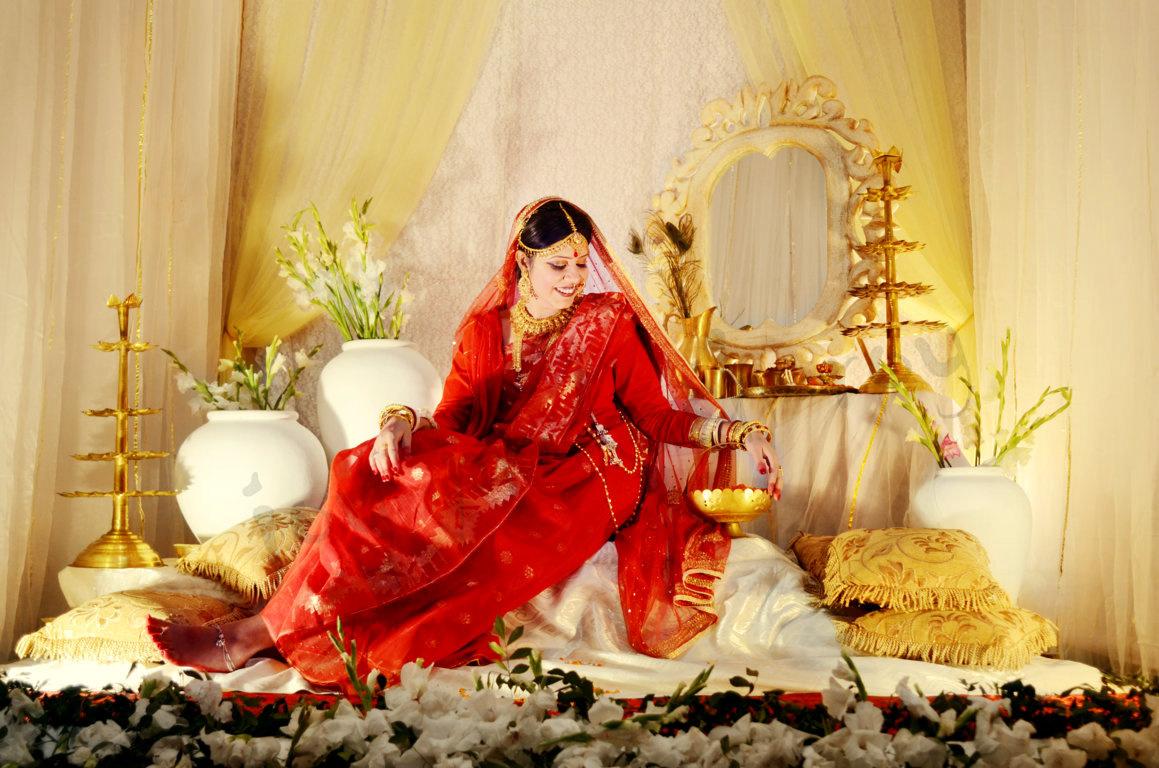 Image Courtesy: Saree Guide
Here is another bridal saree in the auspicious colour of red. The colour is considered as a symbol of love, passion and romance. Also, red is seen as a symbol of the rising sun which can be compared with the bride entering a new phase of her life. The net Pallu adds an element of grace to this pure Banarasi saree.
Heavy Banarasi Saree With a Thick Golden Border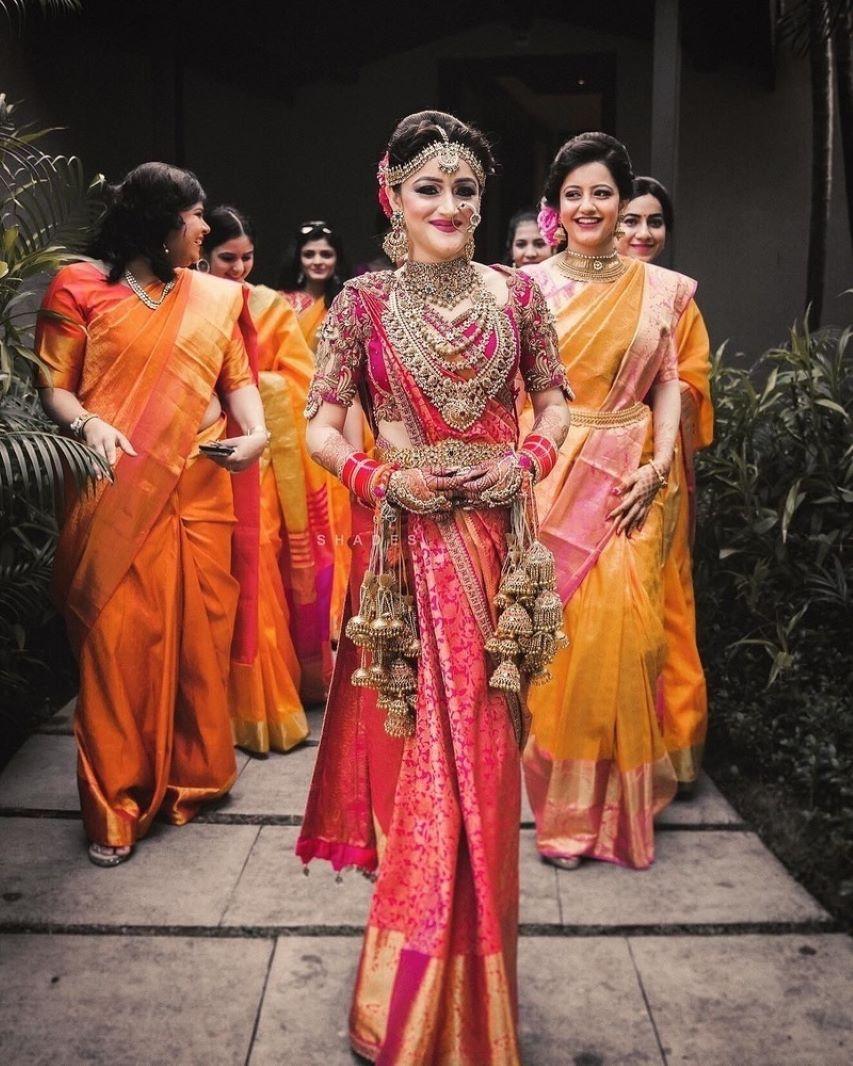 Image Courtesy: Shades Photography
For the next picture on this list of pure Banarasi saree, we have this fine bridal saree with a thick golden saree that brings a fair amount of bling to take the bridal look to the next level. You don't get to be a bride every day, so make it count!
Banarasi Saree in Black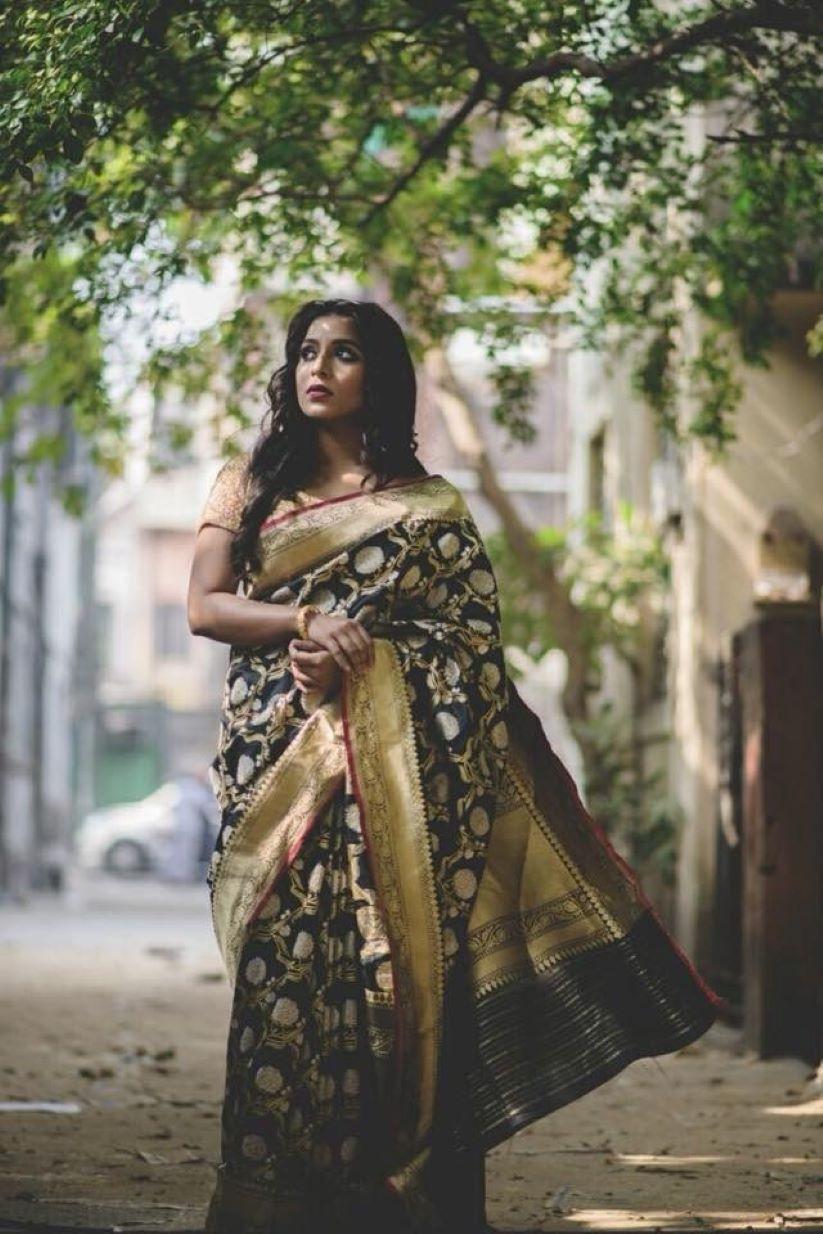 Image Courtesy: Tifli Banaras
Here, we have a unique and gorgeous looking black saree that would surely make you stand out in front of the other guests during the wedding celebrations. The black and gold combination is something that is not very common in Indian weddings but is surely a fine choice for you.
Pink and Green Banarasi Saree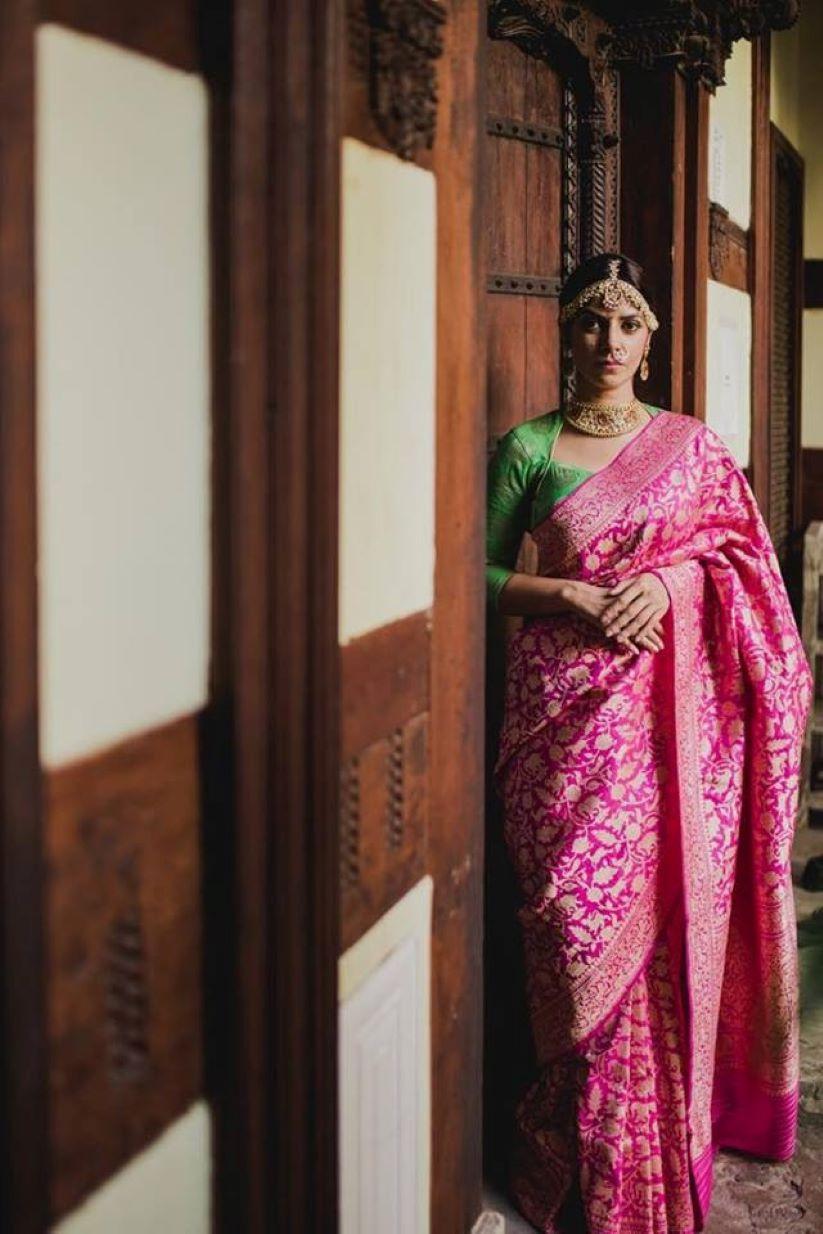 Image Courtesy: Tifli Banaras
To conclude this list of pure Banarasi saree, we have this pink and green saree that can be a good choice for you if you want to embrace some bright colour combinations you can go for such sarees for the wedding functions.
We hope that this list of pure Banarasi saree helps you come up with unique ideas for this wedding season. Keep the suggestions from this article in mind and go for designs that feel right to you. Feel free to share your thoughts in the comments section below!
Check out these amazing bridal jewellery stores to find pieces that pair perfectly with your Banarasi saree!