Wedding Bells for Varun Dhawan and Natasha Dalal
Finally, it is wedding bells for Natasha Dalal and Varun Dhawan! Read to know more about Varun Dhawan's wedding-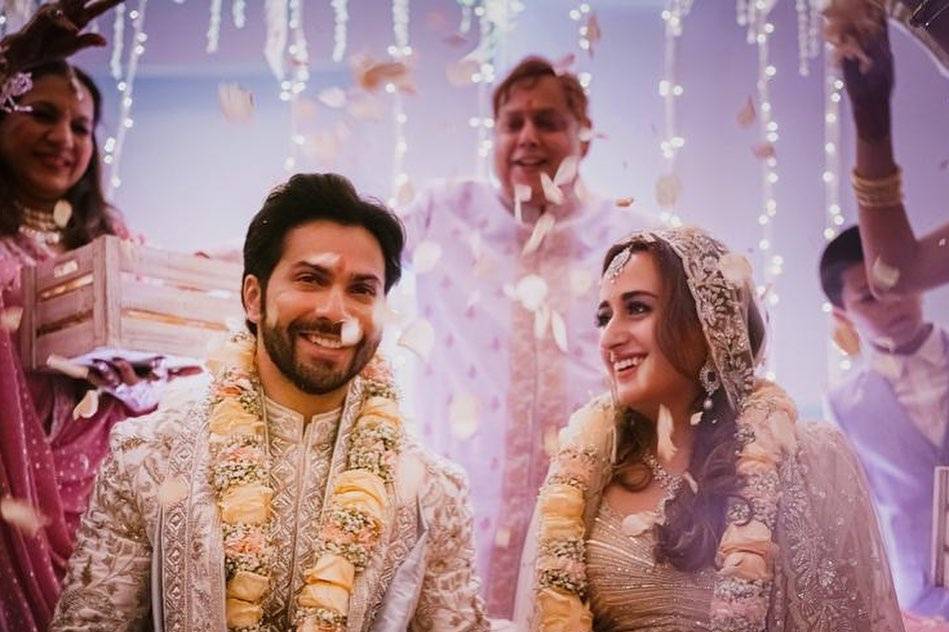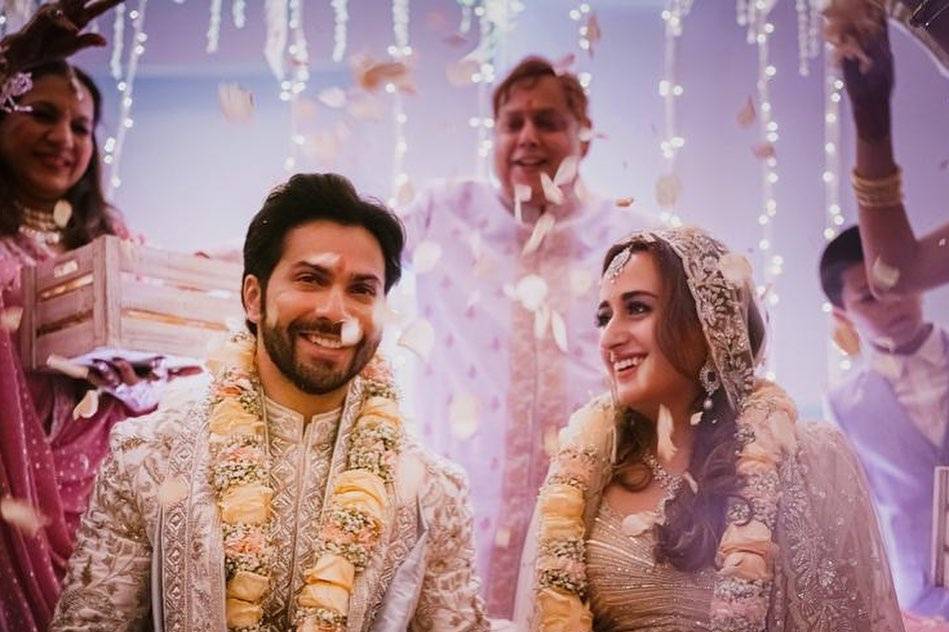 Image Credits - Varun Dhawan
Actor Varun Dhawan and fashion designer Natasha Dalal tied the holy knot in Alibaug Mansion in an intimate ceremony on 24th Jan 2021. The nuptial was graced by his close friends and family. Celebs like Manish Malhotra, Karan Johar and Kunal Kohli were spotted in the main ceremonies too.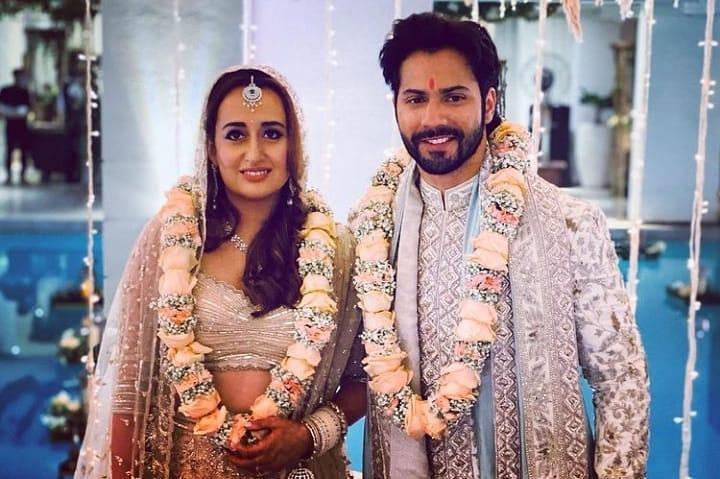 Image Credits - Varun Dhawan's Fan Page
The duo took pheras amid an ethereal-dreamy backdrop! Elated Varun posted his first official married picture with a caption. "Life long love just became official."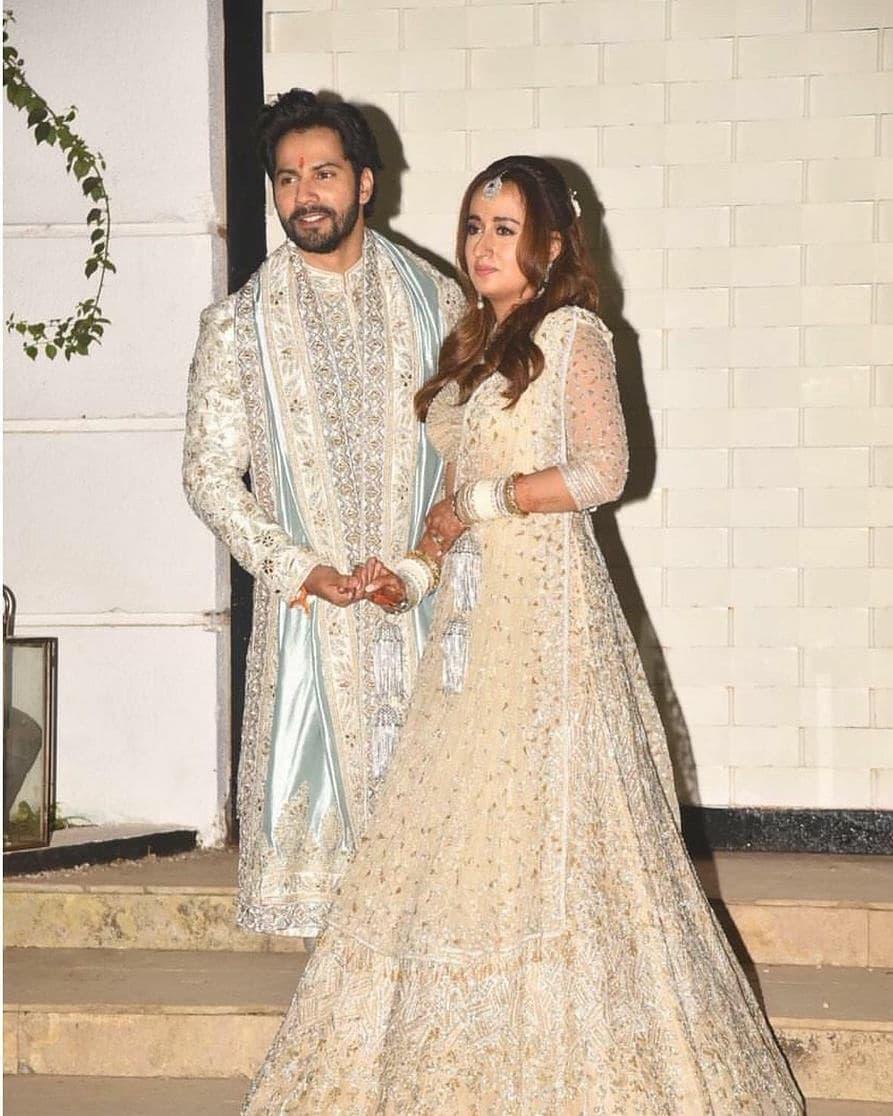 Both Varun and Natasha were seen in scintillating silver outfits. The gorgeous wedding dress worn by Natasha was created by designer Manish Malhotra and Varun's Sherwani is from Kunal Rawal. After the wedding, the humble duo stepped out from the venue to pose for some pictures for the paparazzi- who were waiting to see them with so much elation.
Apparently, Varun Dhawan and his long time beau Natasha Dalal were initially planning their wedding in the summer of 2020 but it was postponed to November 2020 due to the pandemic. The wedding bells finally rang on the 24th January with all the safety measures and precautions in place.
Also Read - Inside the Intimate Wedding of Kajal Aggarwal and Gautam Kitchlu
The Gleeful Pre-Wedding Functions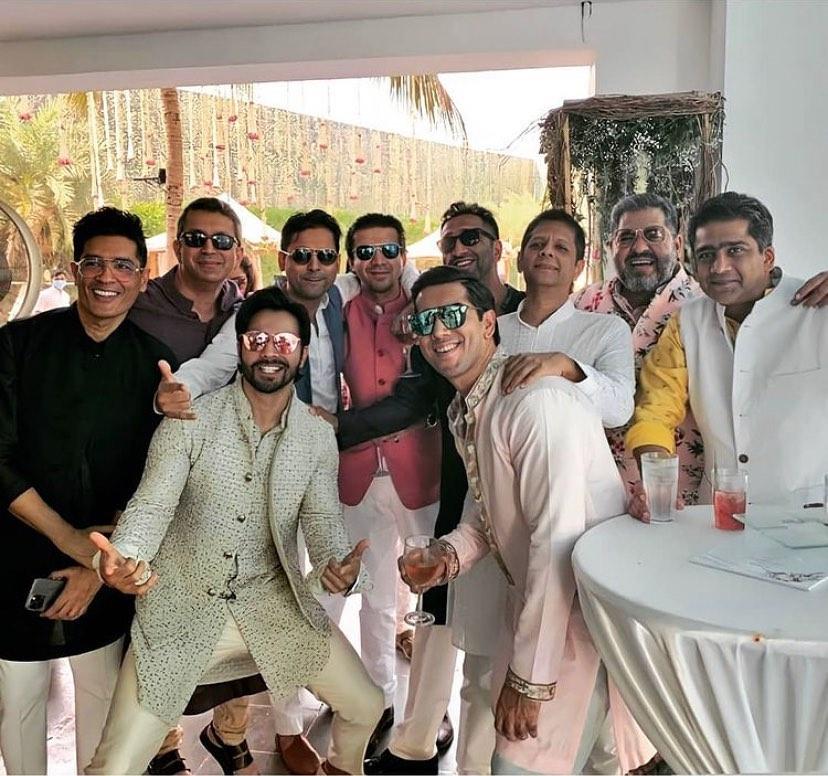 Image Credits - Varun Dhawan's Fan Page
We saw the excitement brewing at the venue two days prior to the wedding ! On Friday 22 Jan 2021, Varun posted a picture on Instagram sharing a snippet of his wedding venue. He shared a story where he was having a mocktail at the wedding venue and the internet broke in speculation. Varun looks ecstatic for his new chapter in life. This picture was also clicked before his pre-wedding functions. See how much excitement is in the air for this groom who is all set to take his Dulhaniya!
All About Haldi Ceremony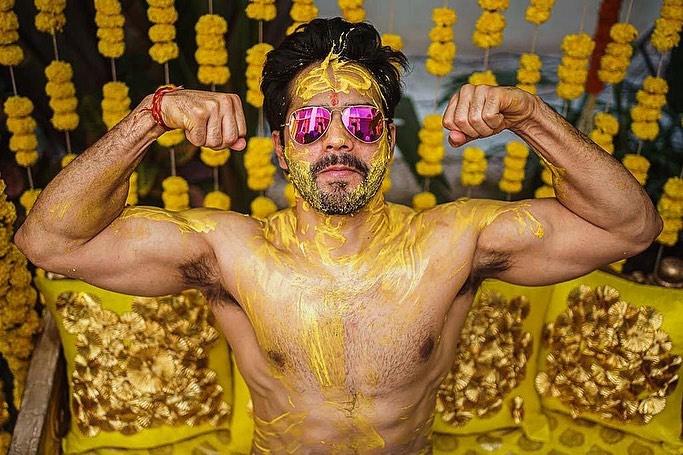 Image Credits - Varun Dhawan
Recently, Varun posted his Haldi-smeared pictures where he was posing with a swag. In another picture that he posted - we saw his friends/cousin's posing gleefully while wearing customised white t-shirts. Their T-shirts had his movie character's name like Team Humpty, Team Raghu etc. It was a day wedding and his squad had enough reasons to pose and flaunt their dapper glasses.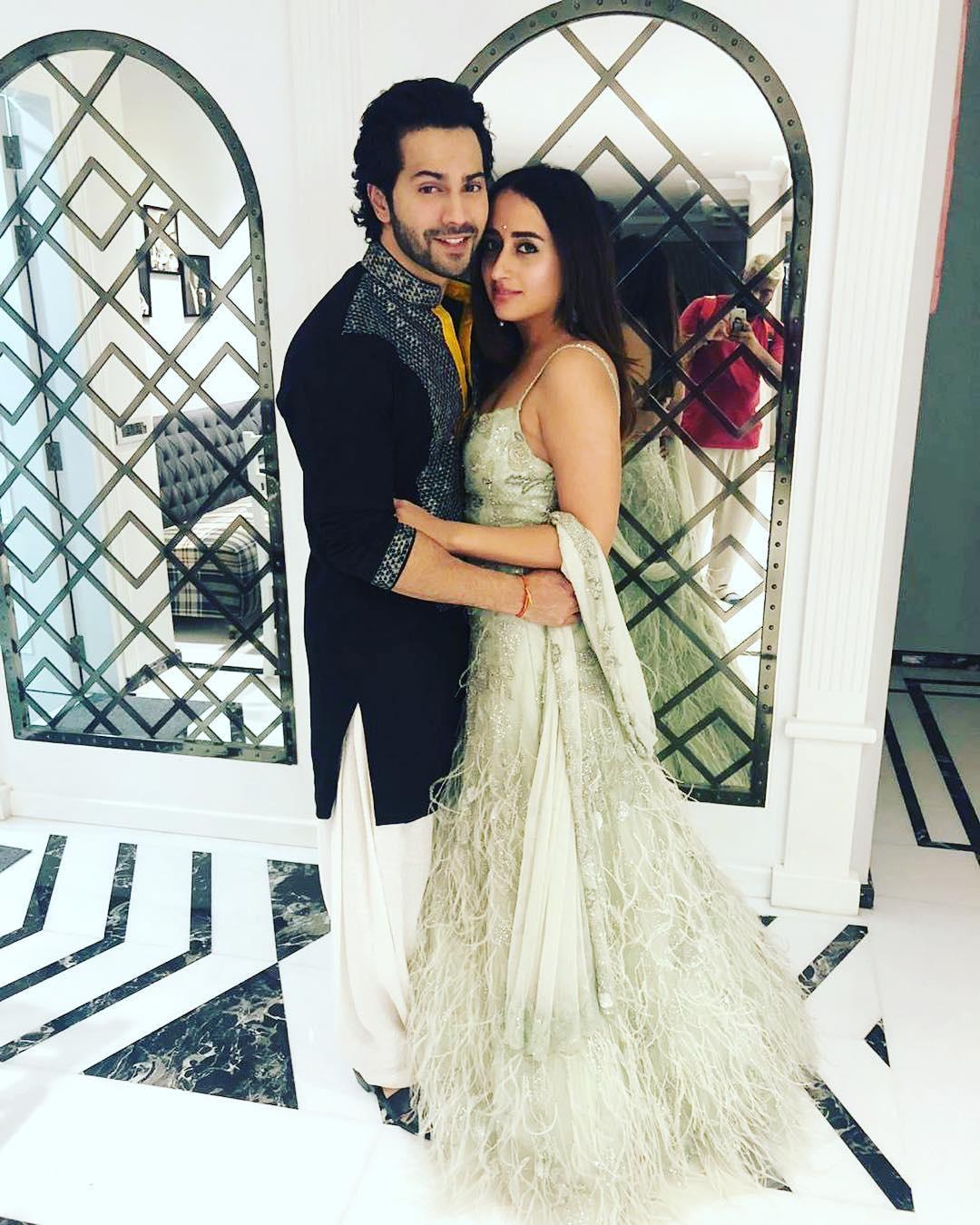 Image Credits - Varun Dhawan
Natasha and Varun were in the same school. The first rendezvous happened when they were in the sixth grade. The couple have been friends since then and like a true rom-com movie, their friendship turned into love. The actor recently confessed on a TV show that they were friends for many years before they started dating. This high school bond of friendship blossomed into love in a beautiful way. Thus, this makes it evident that their love story is nothing less than an extraordinary tale. Before his wedding, Varun Dhawan shared an adorable picture with his beau, Natasha. He wrote, "No, I won't be afraid just as long as you stand by me." In the other post he wrote, "Happy birthday Nata. I choose you over the ufc." On every important occasion, we could see him posing with his beau in an aww-dorable way.
Even in Diwali 2020 pictures- Natasha looked beautiful amid the Dhawan family members. On one of the posts in Instagram, Varun Dhawan posted a warm picture where we saw David Dhawan along with the other family members posing happily with Natasha. They all looked happy and warm together.
WWI team wishes them both love, happiness and togetherness on the occasion of their wedding . May the couple be blessed in abundance. We are glad that Varun now has reasons to sing, "Hat Ja Saamne Se Teri Bhabhi Khadi Hain" in real life too.
Dream Team-
Photography - Stories by Joseph Radhik
Varun's Attire - Kunal Rawal
Natasha's Attire - Manish Malhotra
Make Up Artist - Namrata Soni
Wedding Planner - Shaadi Squad - Tina Tharwani
Décor - Eventshoppe by Sumita Ghai
DJ - DJ Bosco
If you are planning to host a whimsical wedding, then do get in touch with our wedding vendors and planners. We are always there to help you.