Here Are 12 Daily Wear Sarees for Your Trousseau?
Confused about how to pick your daily wear sarees? We've chosen 12 of the best ones for you too look gorgeous and feel comfortable while wearing them!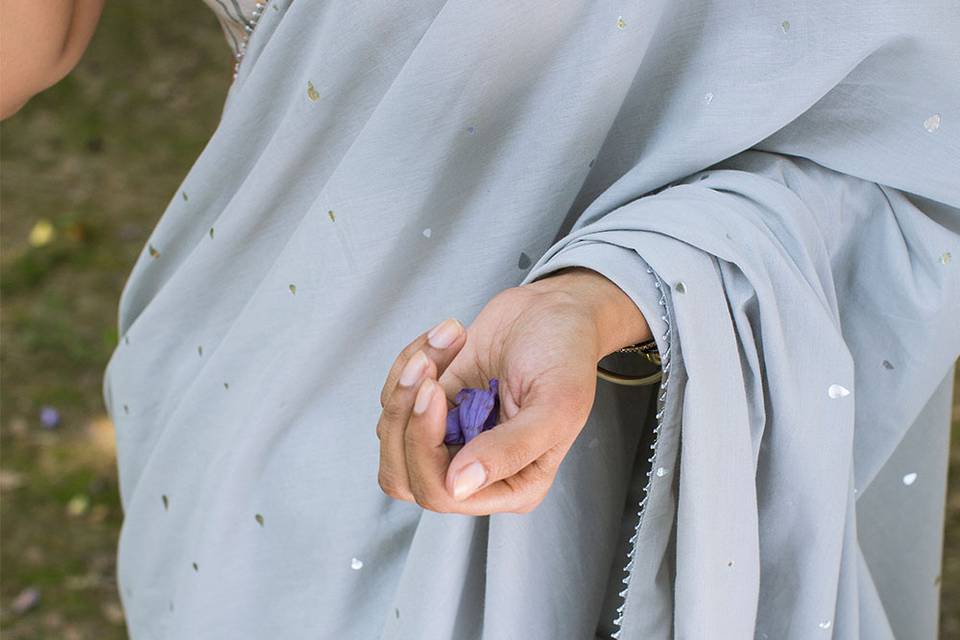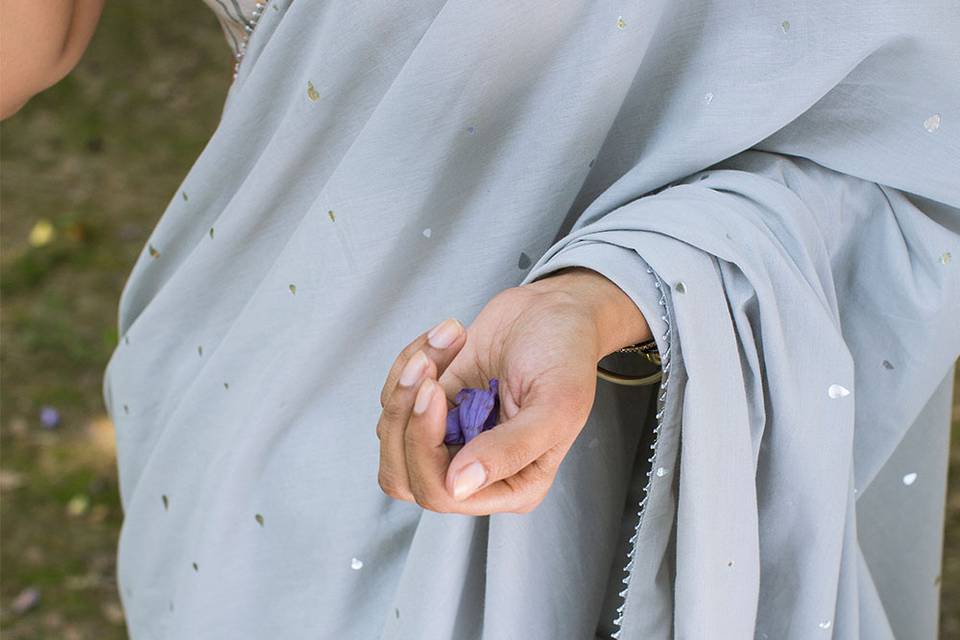 Image Courtesy: Nicobar
Once your D-Day is done, you'll need tons of simple sarees to wear to everyday occasions or for simple guest visits to the newly-wed bride. For simple sarees like these, there are a lot of things that need to be considered and most importantly must be planned beforehand.
To make it easy for you, we've created a list of daily wear sarees for you to add to your bridal trousseau!
Light Yellow Saree With Floral Motifs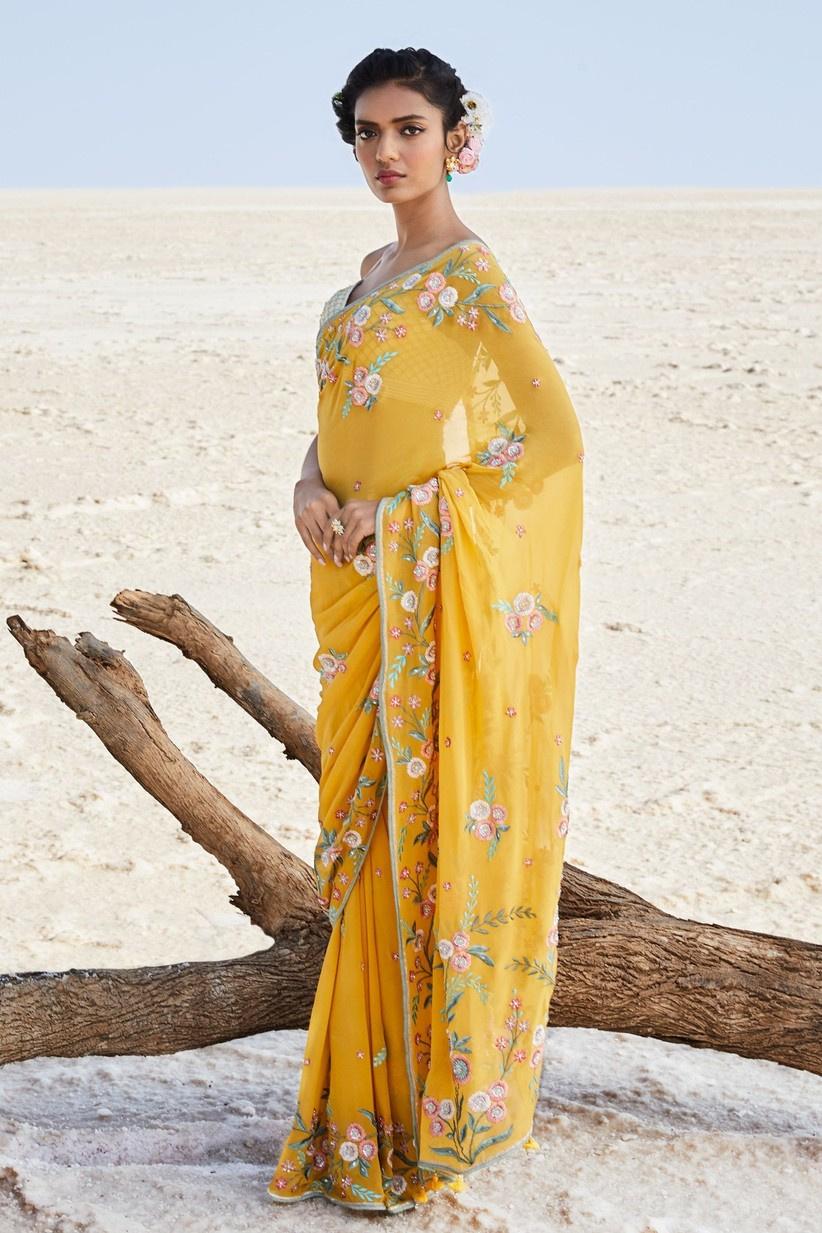 Get ready to look like a summer dream in this pretty yellow saree that is both easy breezy and exquisite. The floral motifs make it stand out and the colour makes it refreshing. When it comes to daily wear sarees, this is perfect for morning or afternoon outings!
Purple Silk Saree With Golden Border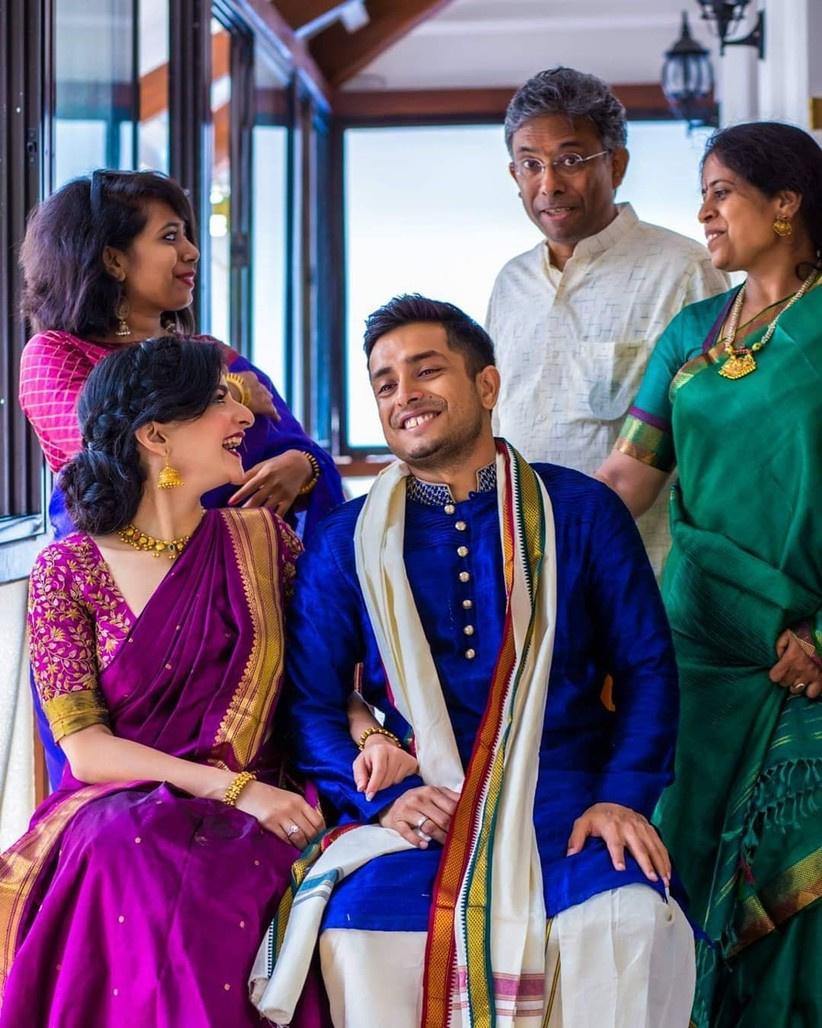 Got a light-hearted occasion to attend? Like a family dinner or say a relative's birthday? Choose daily wear sarees like this one! The purple colour adds an elegant touch while the golden border makes it great for occasions. This saree is perfect for you if you love the richness in texture and colour.
Georgette Saree in White and Blue
If you like to keep it simple and subtle with daily wear sarees, this white georgette saree with blueprint is the right fit for you. The fabric makes you feel relaxed and comfortable while the design is both minimal and attractive. Wear this if you want that charming vibe without looking over-the-top!
Solid Light Green Saree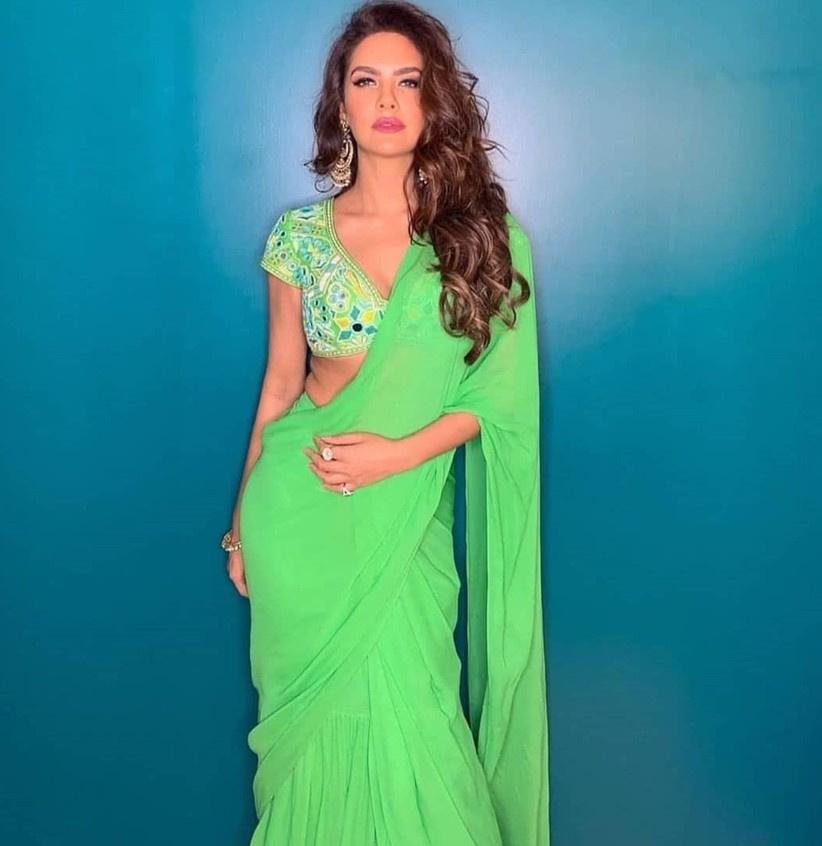 Who doesn't love solid daily wear sarees? The green colour is quite unique and you can drape it around in the simplest of ways to lighten up the mood. The best part about this is that you can pair it up with a simple blouse or a heavy-work one depending on your mood and the place you're going to!
Yellow Saree With Sparse Motifs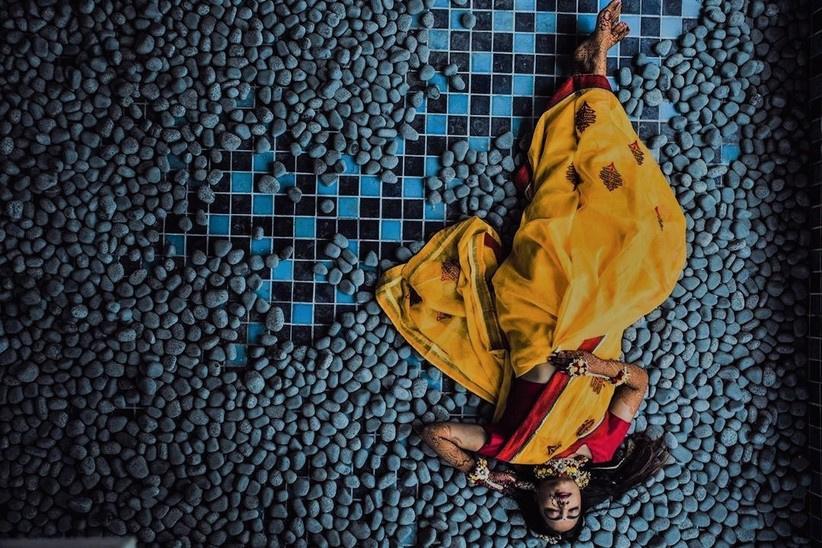 Image Courtesy: Destination Photographers
The best daily wear sarees come with just the right amount of motifs. Take a look at this yellow saree with spread out motifs, for example. The motifs are placed at the right distance making them look attractive without looking too crowded. The red border is also an added 'oomph' factor!
Minimal Tissue Saree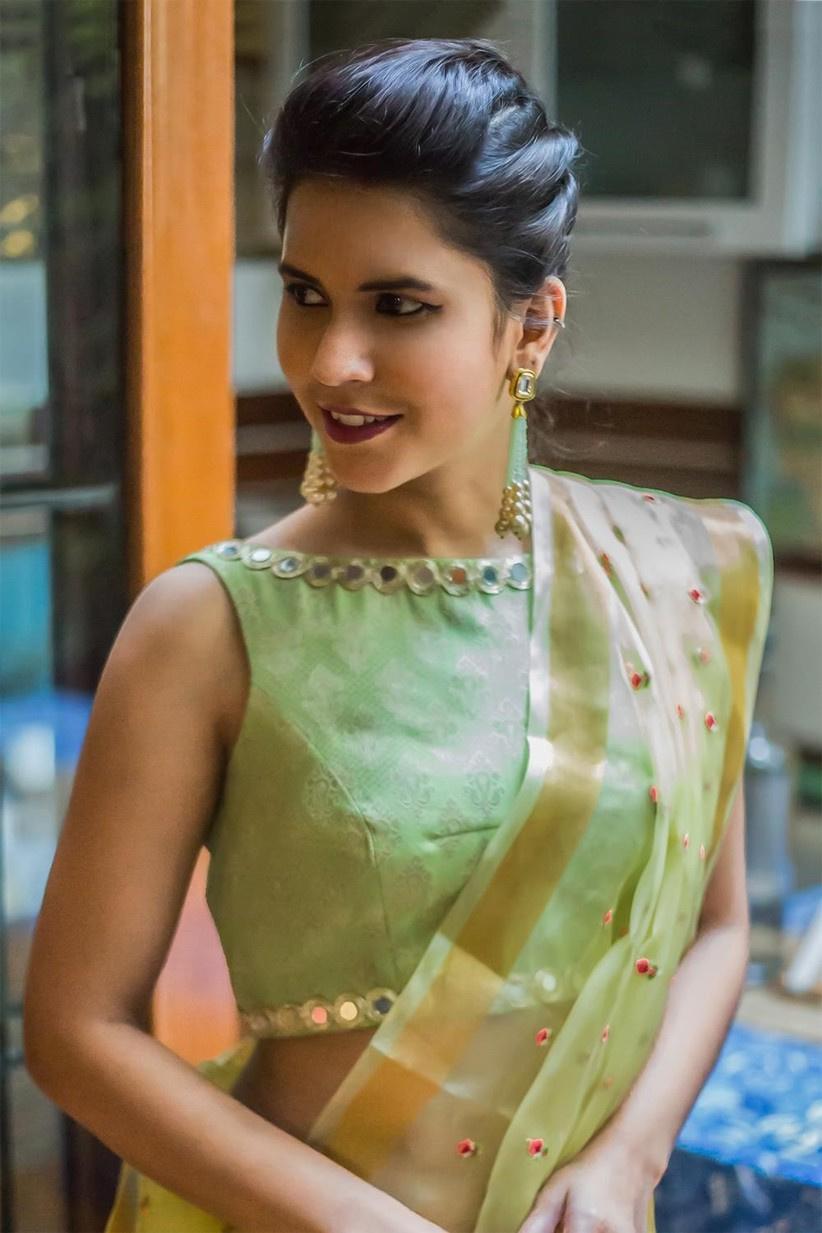 Image Courtesy: House of Blouse
Tissue daily wear sarees are our personal favourites because of their shape and the way they just fall into place once you wear them. They are also light-weight and sarees in minimal colours just like this one are truly a minimalist's dream! You can either pair it up with a mirror work blouse or a simple one based on your preferences.
Simple White Saree With Self-embroidery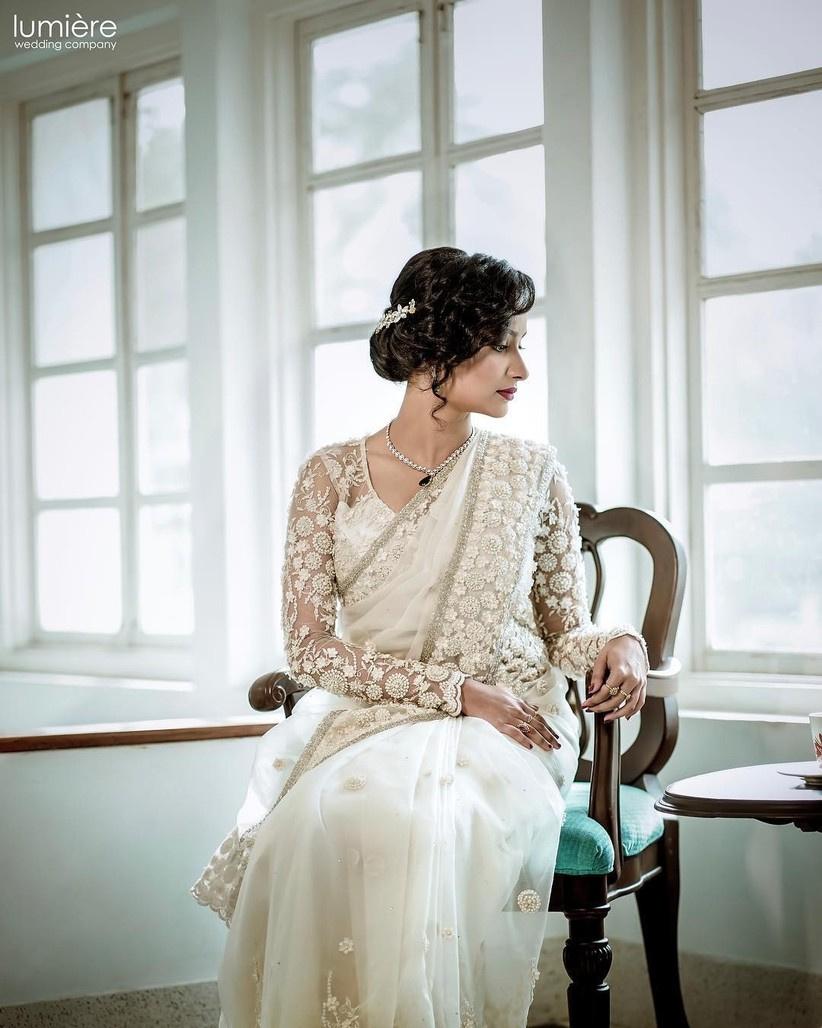 White is always going to be a quaint colour. If you like daily wear sarees that are calming and sophisticated, we've got just the right saree for you! The labyrinth of white embroidery spread out on the saree is definitely gorgeous while the fabric is quite light and doesn't make you feel like you've put on layers of clothing!
Shaded Saree With Gold Border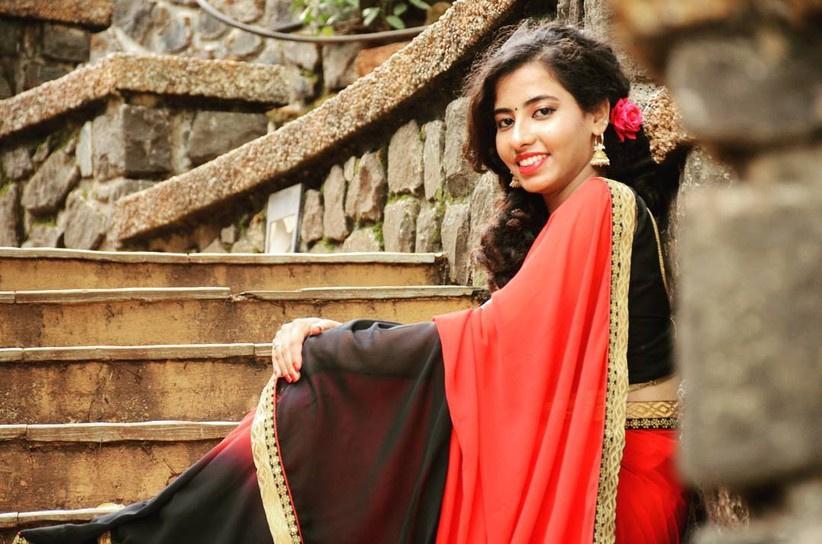 Image Courtesy: My Cocktail Life
Red and black, the classiest of colours, come together in this saree merging seamlessly. The best thing about this saree is that it's been kept simple throughout its body except for the golden border. You can style it in a lot of ways and experiment a lot with your hairstyle and jewellery to get different types of looks.
Solid Blue Saree With a Simple Drape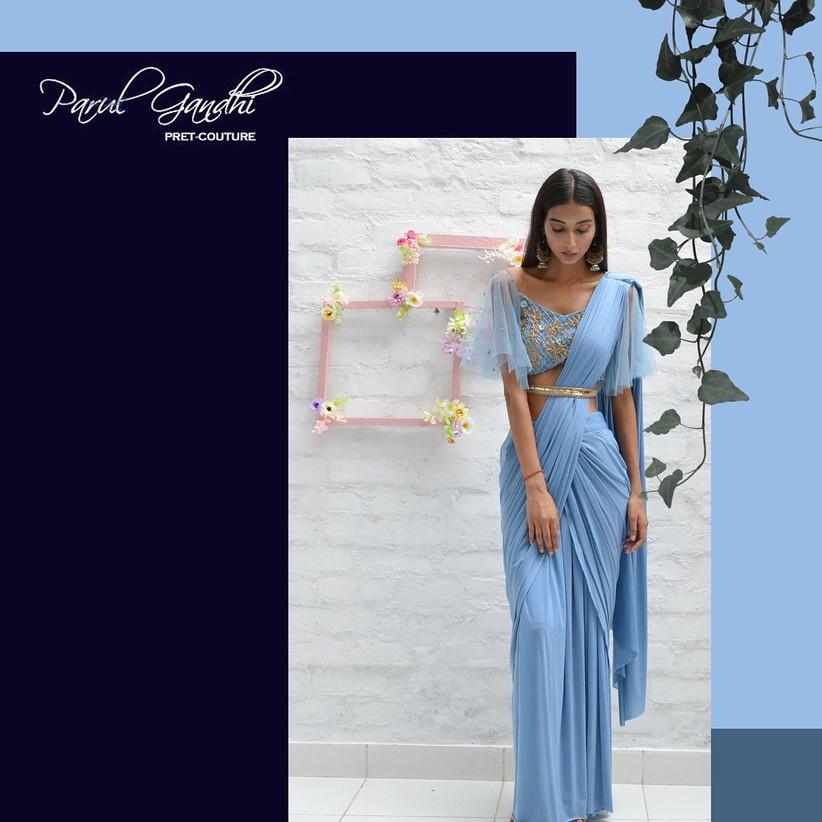 If you're looking for an understated saree that also looks alluring, you've found your match. This one stands out in the list of daily wear sarees because although there's no design or no border on it, it still has the ability to turn heads. We recommend wearing it with an off-white blouse for an appealing look!
Grey Silk Saree With Orange and Pink Borders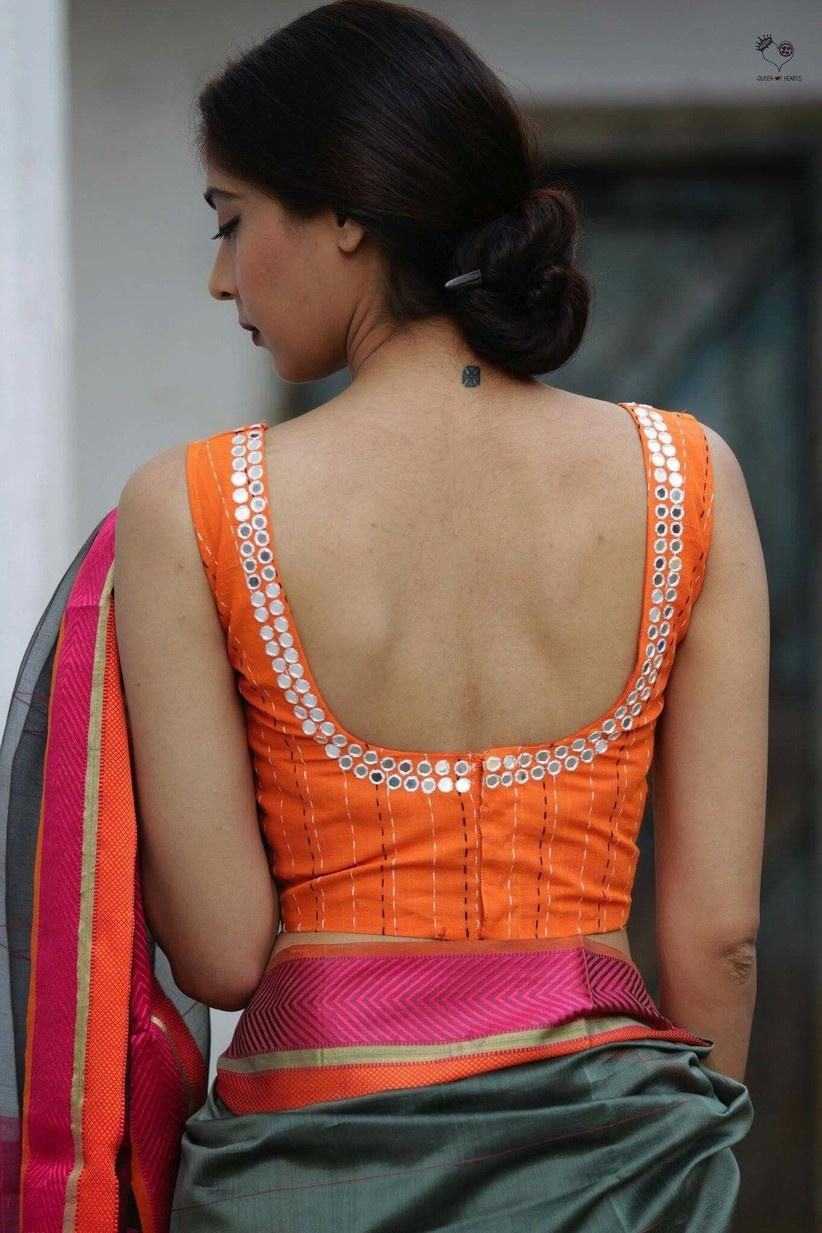 Image Courtesy: Pinterest
Look like a total fashionista while you sport this grey silk saree. The orange and pink borders look lovely because of the contrast they add while the grey base maintains the subtlety. Wear this with a sleeveless blouse, as shown in the picture to add to its dazzle! Who said grey is a boring colour?
Brick Red Saree With Aztec Print Border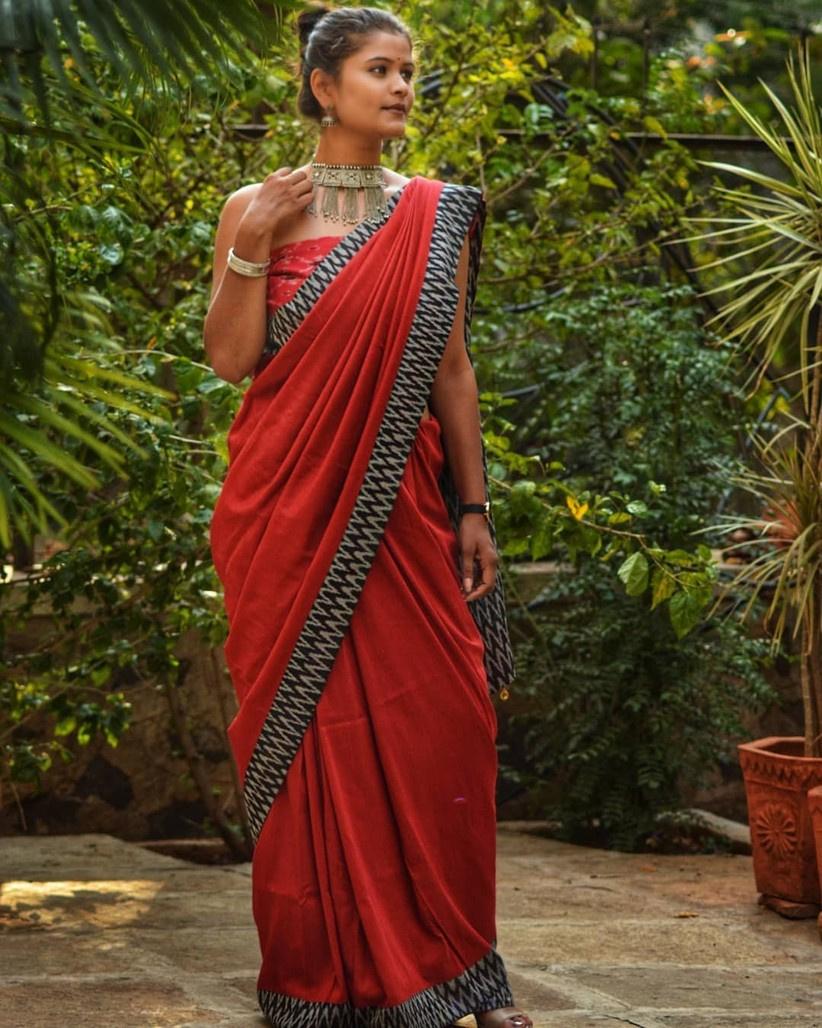 Image Courtesy: Soul Dresser
When it comes to daily wear sarees, Aztec prints have the ability to make you look like a diva and also retain your simplicity. This saree design is quite versatile and can be worn at any time of the day and to any place ⁠— be it a simple dinner or a fun shopping trip with your squad!
Bird and Flower Motif Deep Red Saree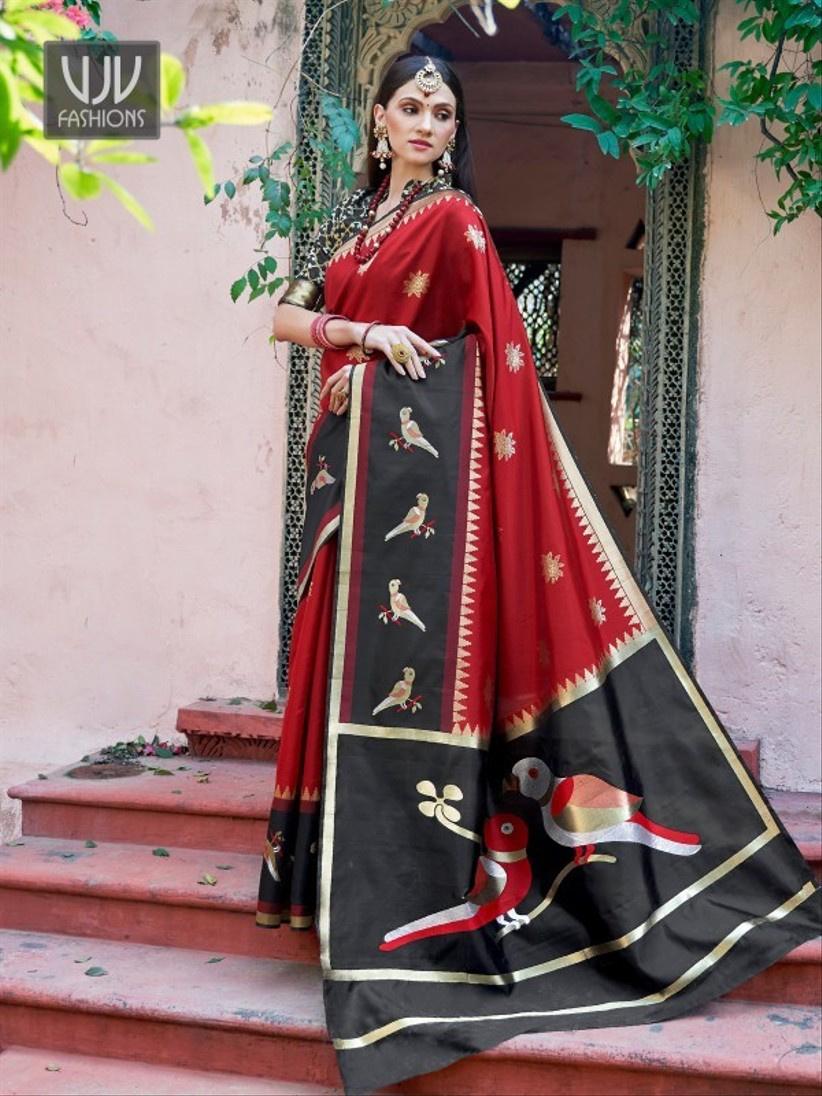 Ethnicity and tradition are the key factors that make this saree look so gorgeous. The big bird and floral motifs look incredibly astounding and tell a great story while the colour combination gives it a distinct aesthetic!
While choosing daily wear sarees make sure that you not only look at the design and print but also the fabric that it's made of. Every day sarees should definitely be appealing to look at but must also be comfortable to wear for you to carry them with ease.
Loved these daily wear sarees? Check out our saree designers and get some of these for yourself!