This Same Sex Wedding Story of Keshav Suri and Cyril Feuillebois Has Our Heart
Inside Cyril Feuillebois & Keshav Suri's same sex wedding celebrations that sparked hope and inspired many to live and love freely.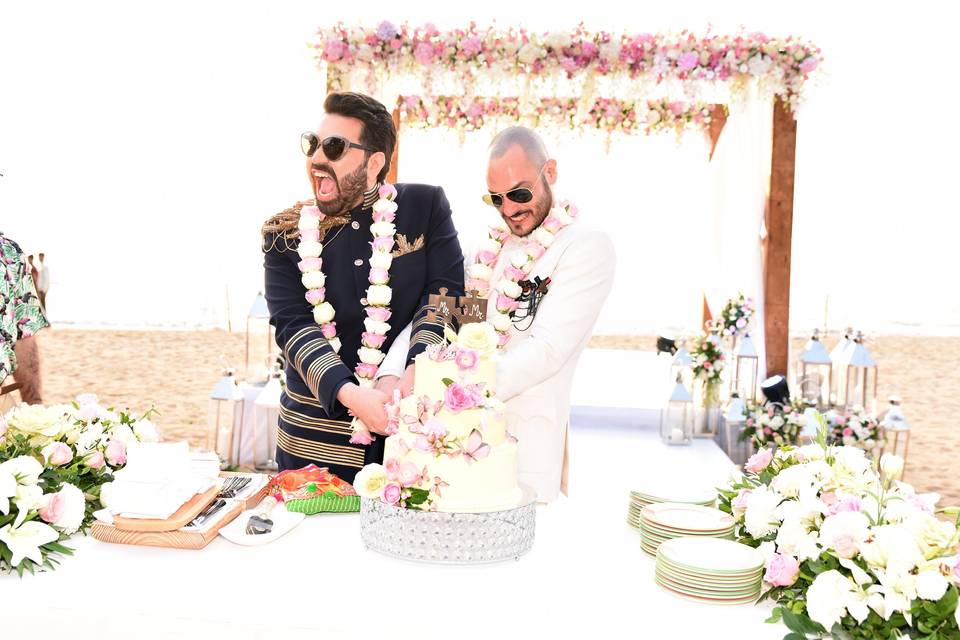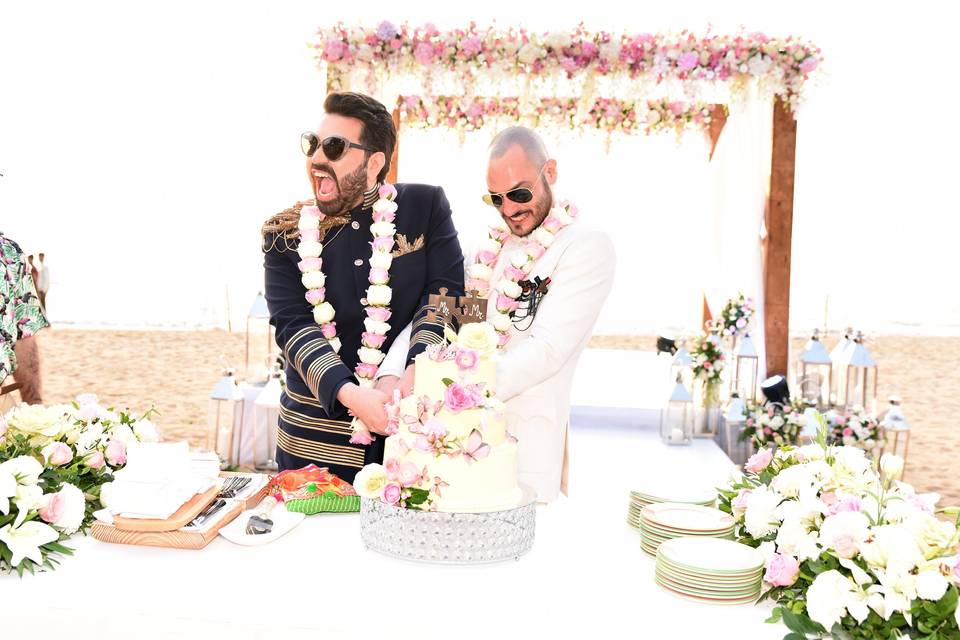 Of all the stories that made it to the headlines, for pushing the envelope on celluloid, Cyril Feuillebois & Keshav Suri's love story happens to be my favourite. Call me 'biased much', but here's a journey of lovers that breaks almost every barrier built of stereotypical bricks. A cross-cultural, same-sex love & wedding story of two well-established entrepreneurs who have been each other's better halves for 12 years now. All the 'damsel in distress meets Prince Charming' tales are so overrated, this is what a fairy tale really looks like!
With the same admiration and enthusiasm, I dialled Cyril's contact one fine 'socially isolated' morning. I am in conversation with the Founder of Kronokare cosmetics. If you have followed India's battle against Section 377 closely, Keshav & Cyril are names that might have etched into your memory. Keshav Suri, the Executive Director of the Lalit Suri hospitality group, Founder of Delhi's acclaimed night club, Kitty Su and the Co-Founder of Keshav Suri Foundation, was one of the 5 petitioners against Section 377, the archaic colonial law that had once effectively criminalised same-sex lovers.
In September 2018, the couple made it official in a civil ceremony at the local mairie in Paris. Their wedding ceremony in Goa was hosted right after Section 377 had been read down by India's court of law. 2 years later, we take a stroll down the memory lane as Feuillebois reminisces their iconic wedding details.
The Meet-Cute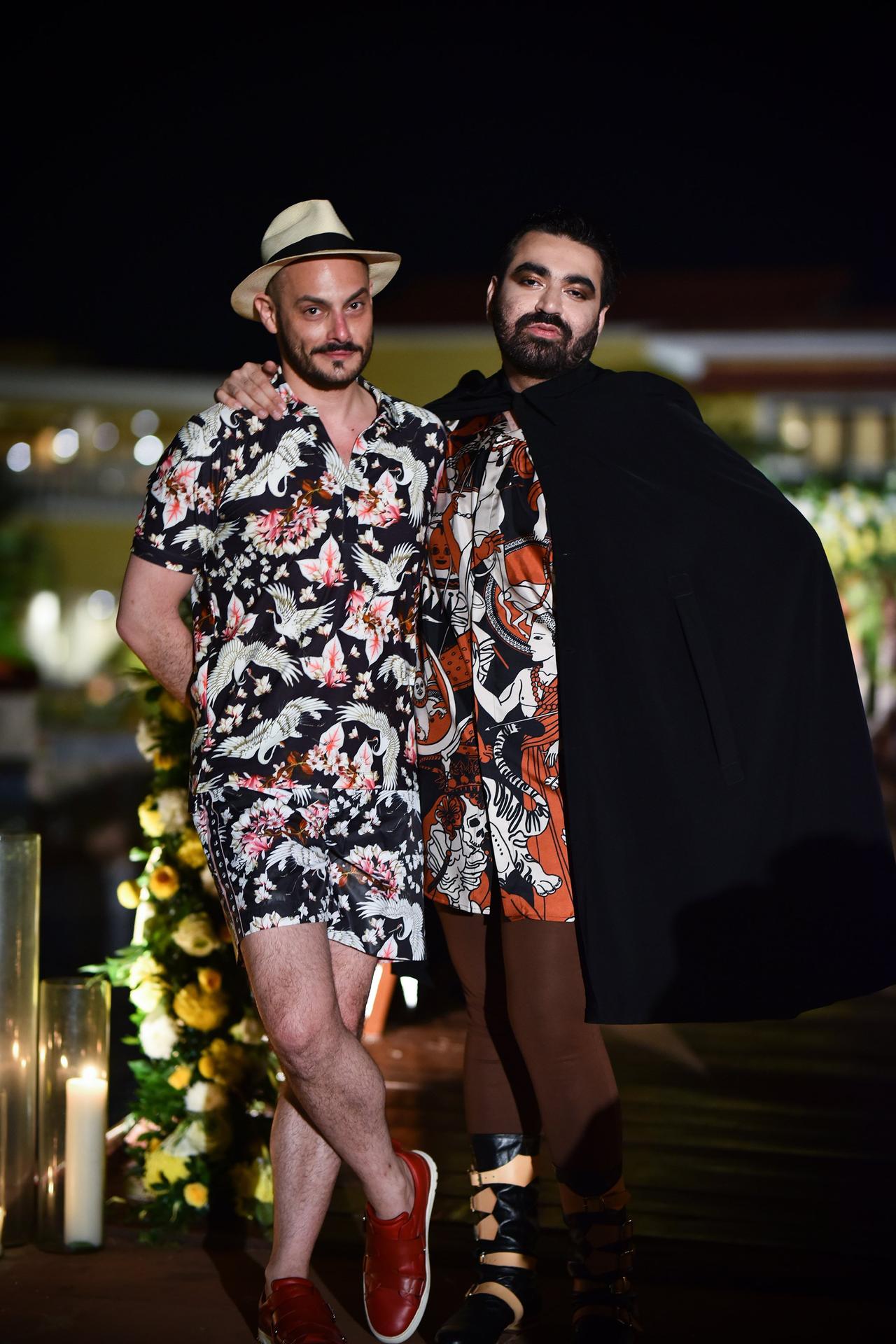 "I came to India 18 years ago to complete my MBA from IIM Lucknow," he shares. Right after completing his MBA, Cyril set up his own mobile spa. It was during the sourcing for the right products for the spa when the Indo-French entrepreneur identified the need for a skincare brand that addresses urban skincare concerns and thus Kronokare gradually came into being. But how did the young entrepreneur from Paris meet his paramour in India? Cupid struck an arrow 12 years ago when a mutual friend introduced Cyril to Keshav. "It was very late at night and my friend, Neeha Nagpal and I were at a party at the 24/7 Bar at The Lalit, New Delhi. Neeha introduced me to Keshav and that was the very beginning of our journey together." Was it love at first sight, I enquire and his response is peppered with giggles as he confirms the same.
The Proposal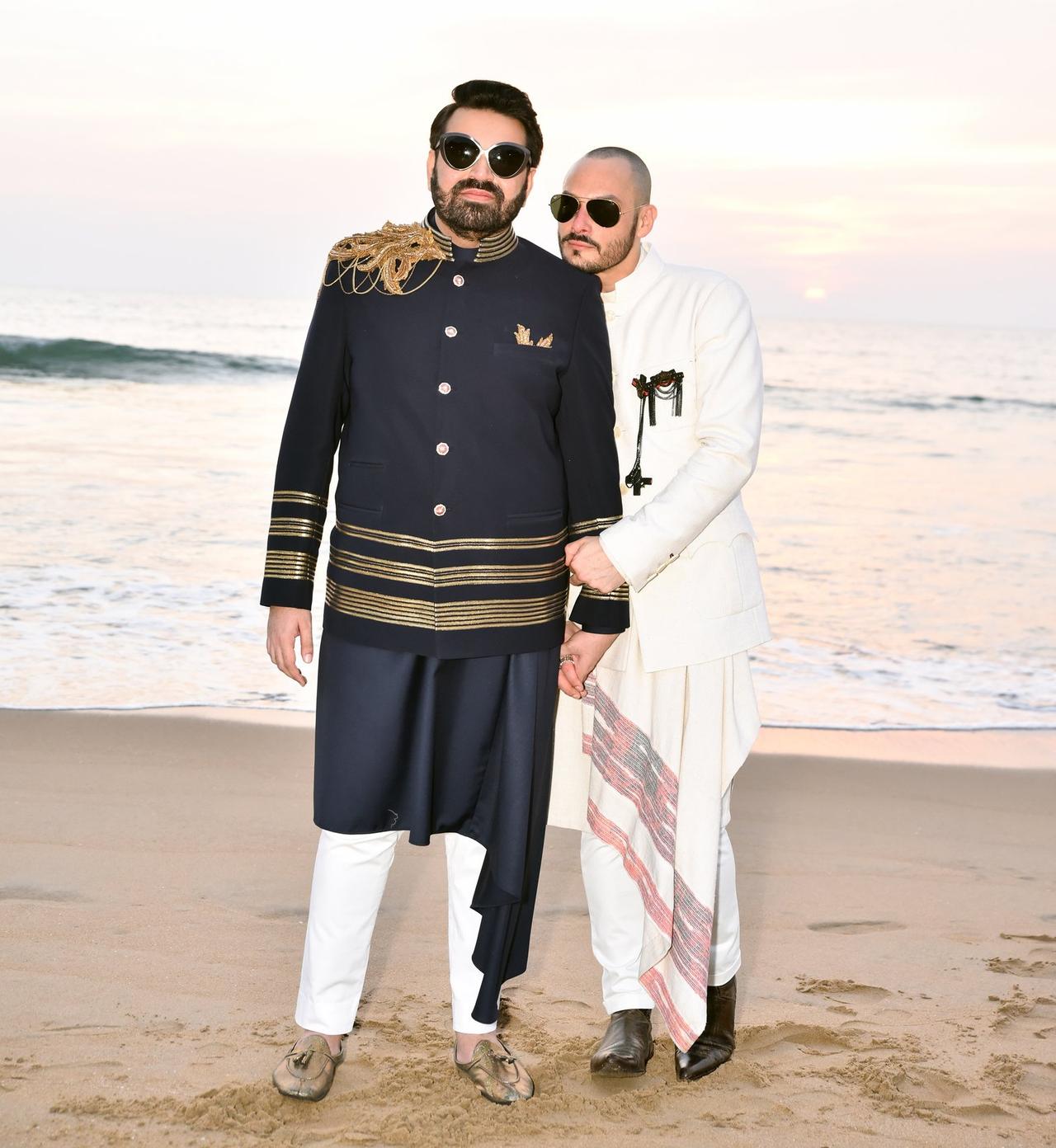 The Eiffel Tower has been synonymous with 'dream proposals' for years. But what adds all the elements of 'dreamy' in a proposal, comprises more than just the venue. Feuillebois cooked the perfect moment to propose to the love of his life. "We rented a boat in la Seine (the river in Paris) and just when the Eiffel Tower lit up, I proposed to Keshav." Put the venue, ambience, feel of the moment together and voila! Nothing could make this proposal more perfect.
A Civil Wedding Ceremony in Paris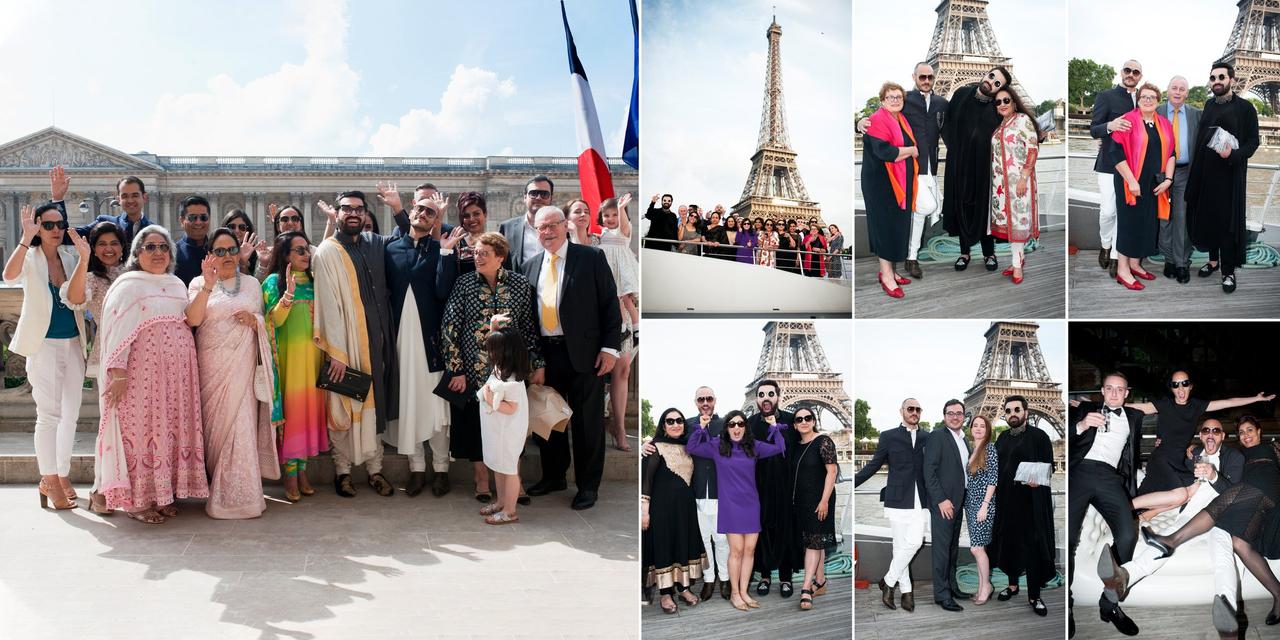 On June 8th, 2018, the duo made it official in a civil ceremony at the local mairie in Paris. "It was a very intimate wedding ceremony with only our close family in attendance. We did the official signing in a municipality town hall in Paris and hosted a family dinner cruise on the river Seine." The couple celebrated their union and relived the beautiful ambience of the proposal day. Feuillebois fondly remembers their wedding day as a beautiful and energetic evening that marked the 10th anniversary of the day they had met for the first time.
A Wedding to Remember in Goa

Upon returning home, Suri became one of the petitioners to spearhead the battle against Section 377. In a historic judgement on September 6, 2018, the Supreme Court of India read down the superannuated Section 377 of the IPC. The couple's grand Goa wedding celebrations commemorated the event in the most astonishing way. "Somewhere, somehow, the fact that the decision of the Supreme Court came right before our celebration in Goa inspired many people. It became a symbolic event for others," says Feuillebois. When they got their happy beginning, lovers around the world rejoiced at the thought of coming out to their friends and parents and living a free-spirited life.
The Wedding Planning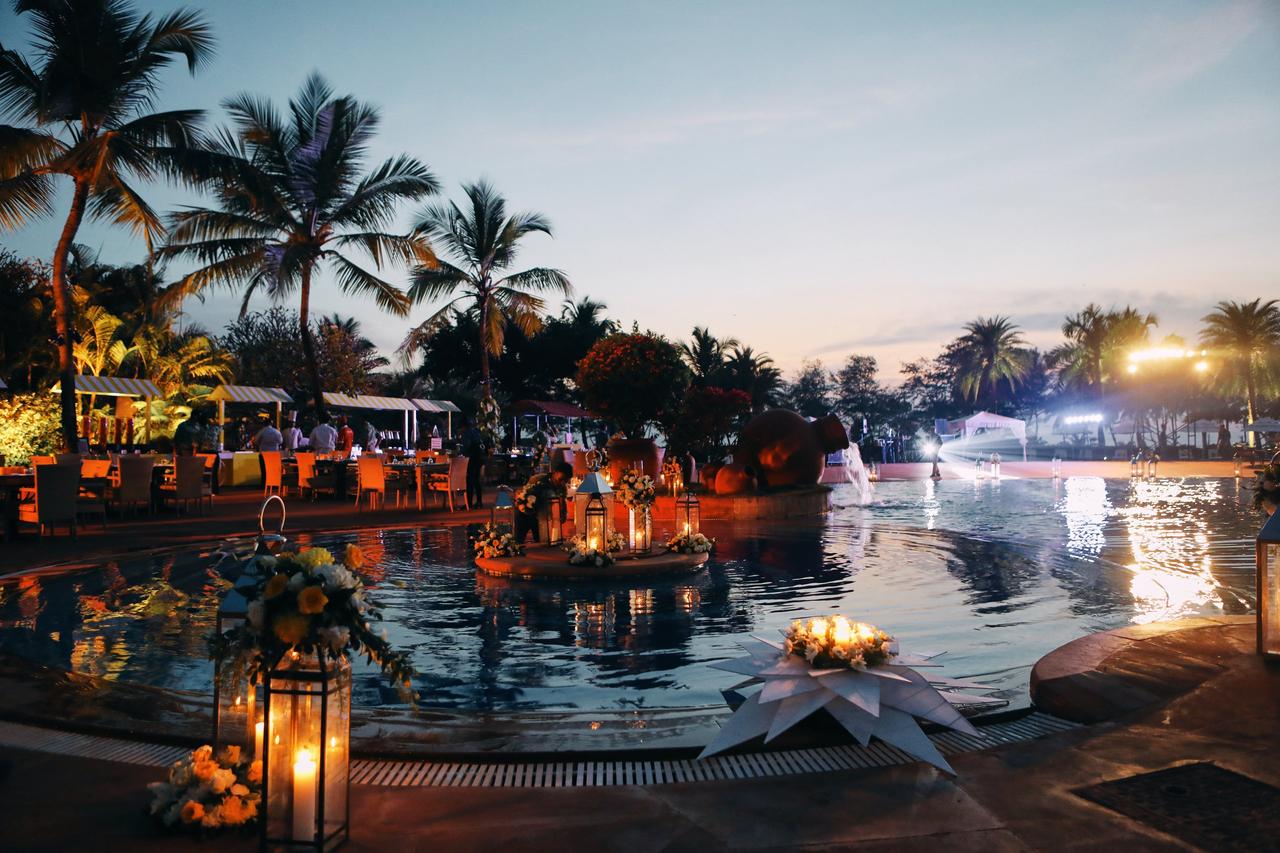 "We had the support of our friends and family who stood by our decision. When the government's decision came right after our French wedding, the verdict made our wedding ceremony symbolic and gave us more strength. It was a beautiful and intimate ceremony with our closest friends and family in attendance who have witnessed our love story and have been there by our side through the journey. My mother-in-law, Dr. Jyotsna Suri, planned the A-Z of the celebration," Feuillebois shares.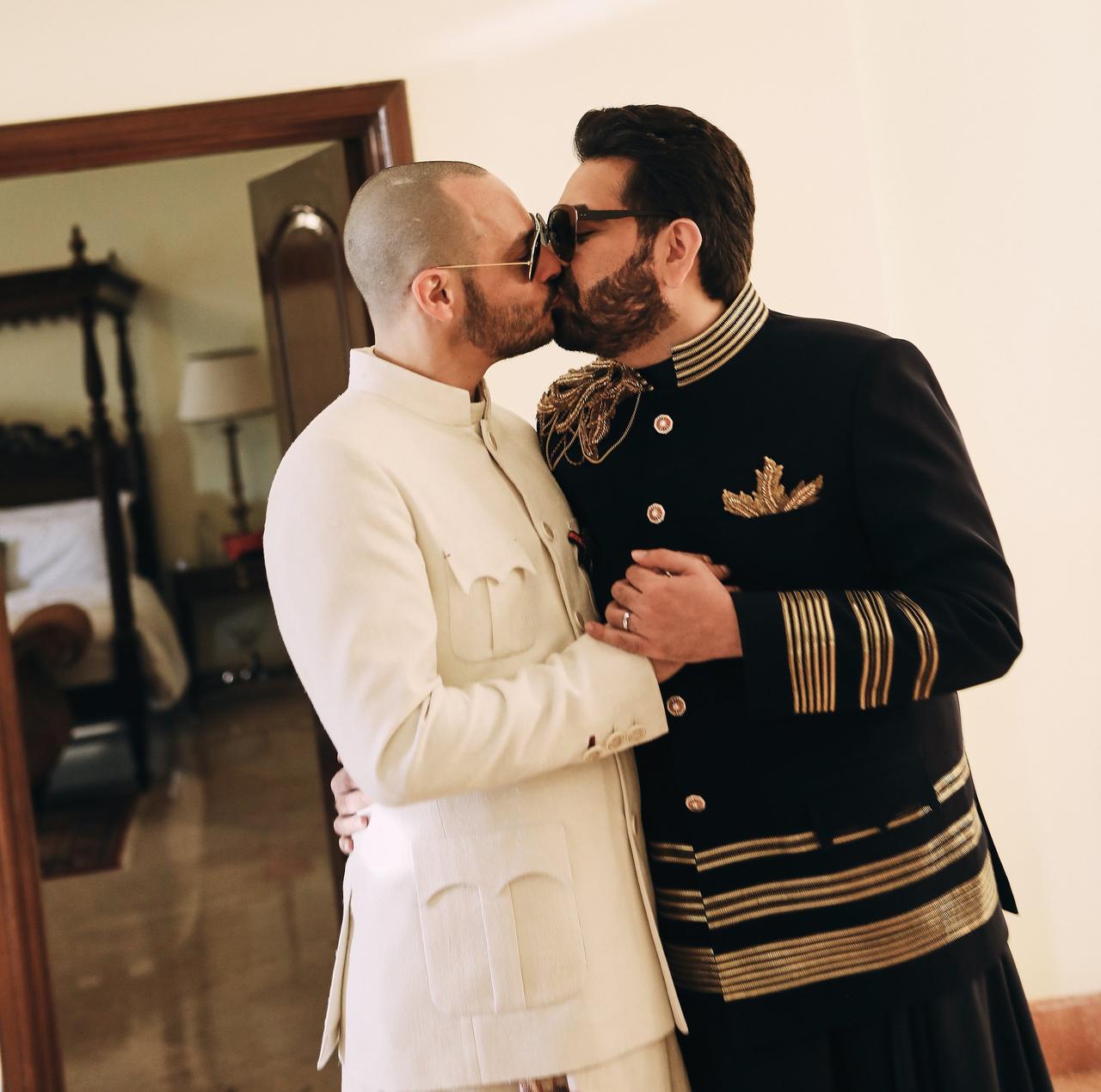 If the idea of creating an iconic couple's hashtag has ever crossed your mind or intrigued you, #Kitcyphrenia - might be the goofiest, fun & catchy wedding hashtag you can ever come across! I ask him about the inspiration and he responds with that hint of 'goof & fun' in his voice. "Oh! Kit is for Kitty - Keshav's nickname." Rings a bell? That's how the famous nightclub was inspired by his name - Kitty Su. "Cy is from Cycy - my nickname, and phrenia! Well, we wanted to add our energy to it," he reveals.
Events & Ceremonies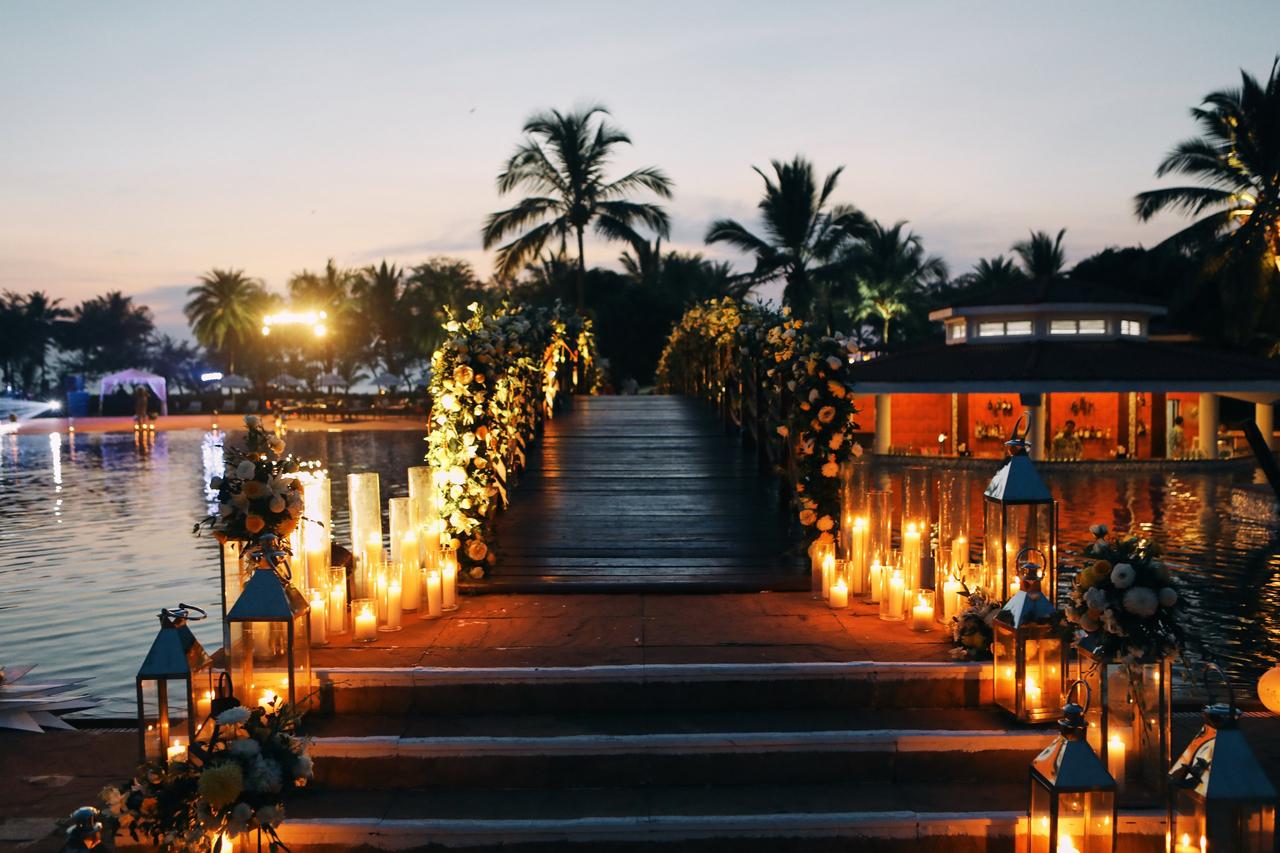 Given Suri's lineage, Lalit Golf & Spa Resort Goa was a perfect choice of venue for their celebrations. It was a perfect beach vacation with enough time to relax and rejuvenate at the hotel's spa or breathe in the beauty of Goa beaches during the day and sway to the extravagant rhythm of parties in the evening. An evening pool party marked the onset of the beachy celebrations.

On Nov 30, the duo planned a beach wedding against the backdrop of a setting sun. Suri's sister Shradha, played the dhol as the couple walked down the aisle hand in hand with their sisters. They exchanged garlands weaved with white and pink roses, rings that were given to them by their mothers (Dr Jyotsna Suri and Marie Louise Feuillebois) and exchanged vows sharing the promise of ever after. Suri won our hearts with the most touching vows as he said, "I love you, only lucky people get married to the same person twice in the same year. I never thought this would be possible. Our love was never an act of rebellion but it was about waking up every morning with the same person I could say 'I love you' to, the purpose of my life is complete."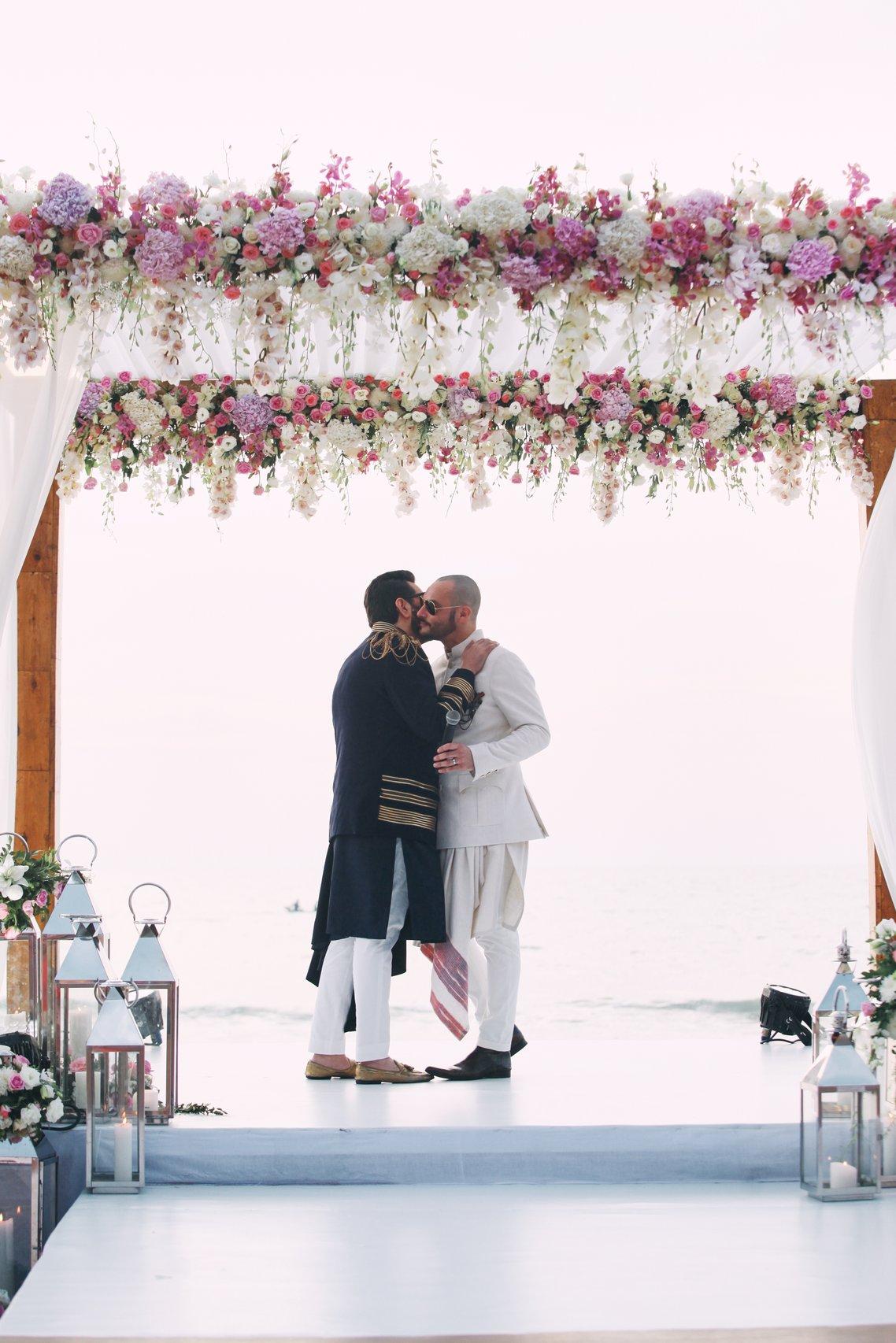 The viral video of their vows brought the sweetest tears of joy to our eyes and was a beacon of hope for the young queers who were too scared to follow their heart. "I don't remember seeing anyone without tears when we exchanged our vows. It's beautiful how according to the hindu traditions, a wedding bonds two souls to always be together. It was deep and touching and a beautiful ceremony," Feuillebois says as he recalls the most memorable moment of their wedding ceremony. As planned by the creative folks at Vogue Luxury Weddings, roses, orchids and hydrangeas wrapped their wedding venue in a pastel charm as the sun kissed sky brightened the beach blue backdrop. The couple opted for Shantanu & Nikhil outfits for the ceremony. Suri looked dapper in a gold embellished bandhgala and Feuillebois slayed an all-white bandhgala look.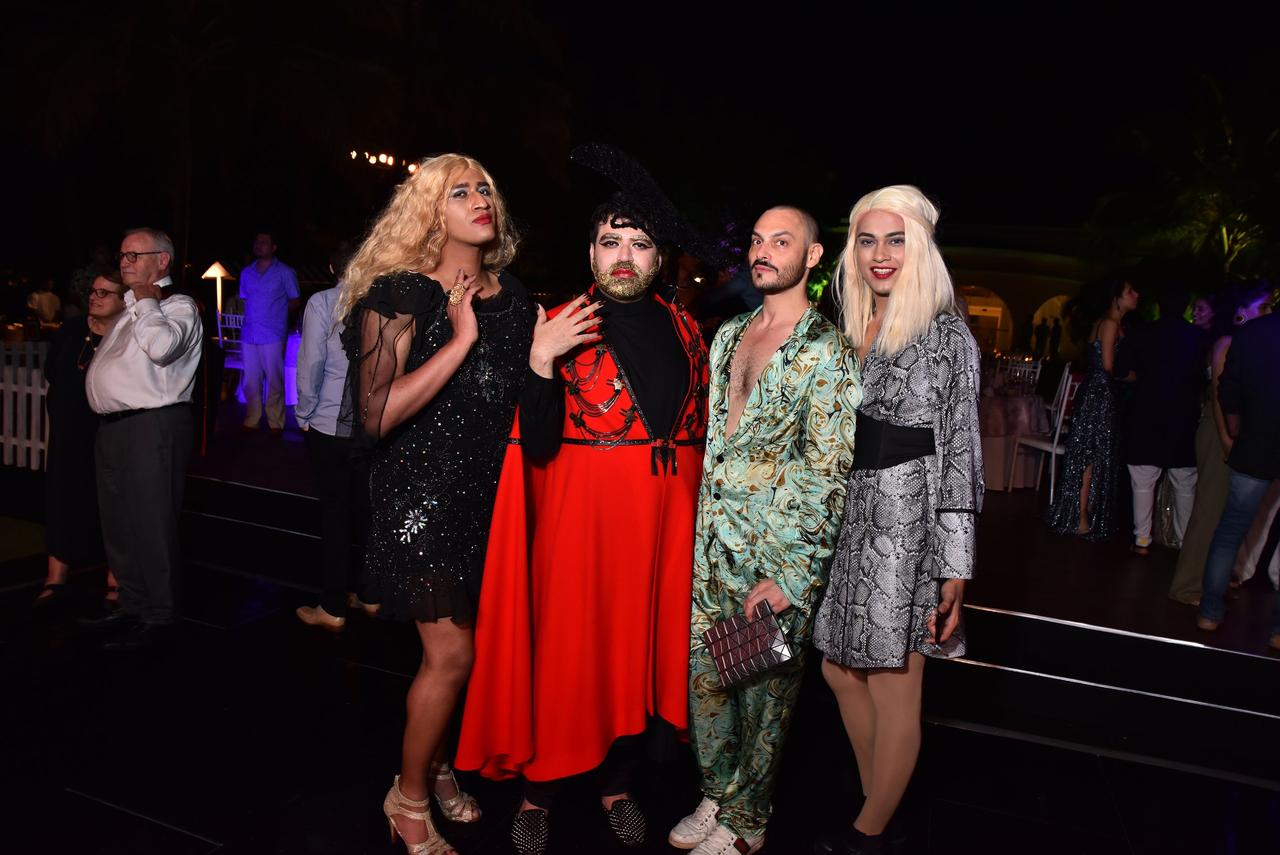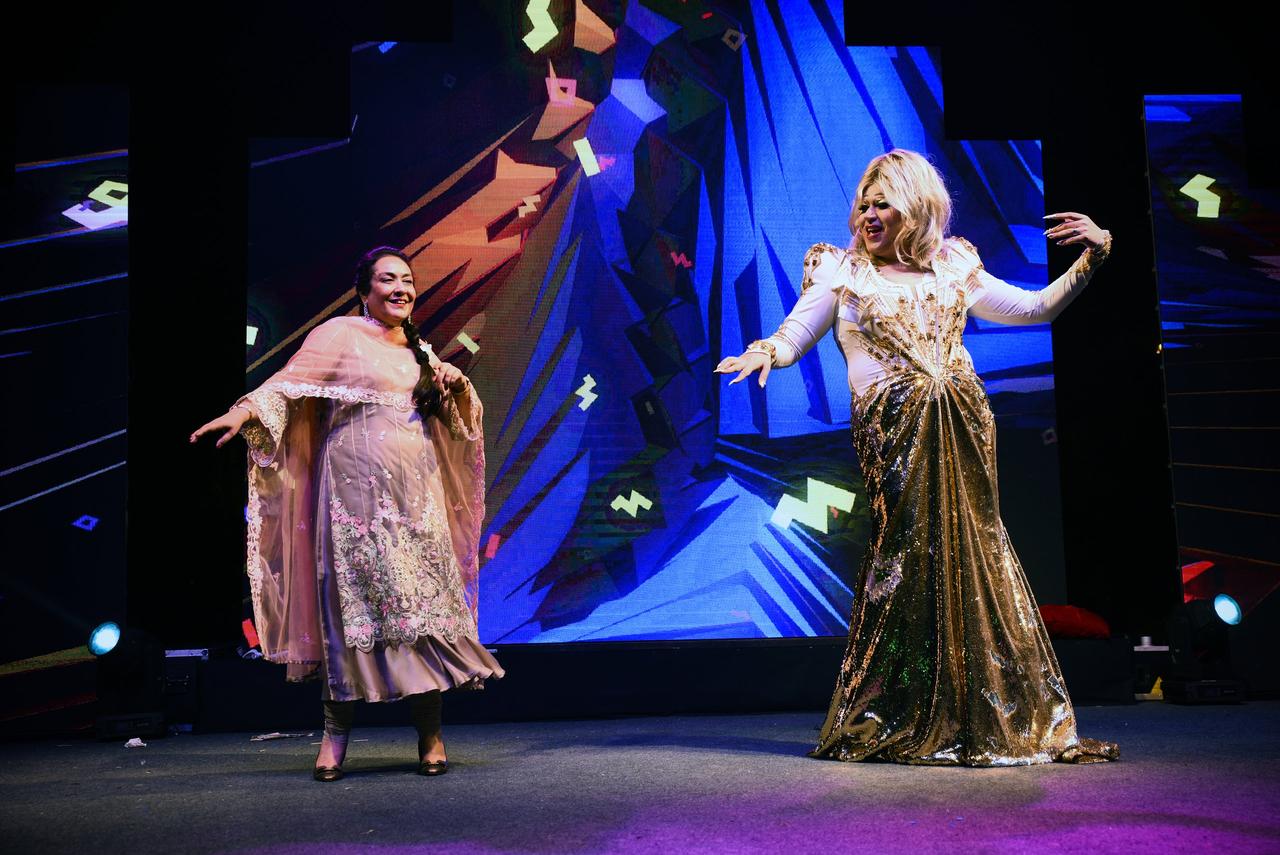 For their post-wedding celebrations, Violet Chachki - America's reality competition sensation set the floor ablaze with her aerial act. On December 1, the madly-in-love duo hosted an 80s Bollywood-themed drag night where their close family and friends dressed in 80s Bollywood avatars and gave heartfelt performances.
Of all the starry details that I gathered from our conversation, the one thought that kept making repetitive appearances in our discussions was 'the beauty of love'. Even if we put all the quotes and poems of the legendary lovers and writers, from Emily Dickinson, to Frank O Hara - to this generation's heart melter - Christopher Poindexter, together, we could never find a definition of Love.
#LoveisLove and we at WeddingWire India revel in the beauty of all our 'in-love couples. Write to us at social@weddingwire.in, if you have a love story to share & inspire.
All Images are sourced from Cyril Feuillebois & Keshav Suri