5 Cute Quotes For Her That Will Make Her Love You More!
This anniversary, make your wife feel truly special by writing some cute quotes for her! Not sure how to write them? Keep reading for a quick crash-course and examples of quotes!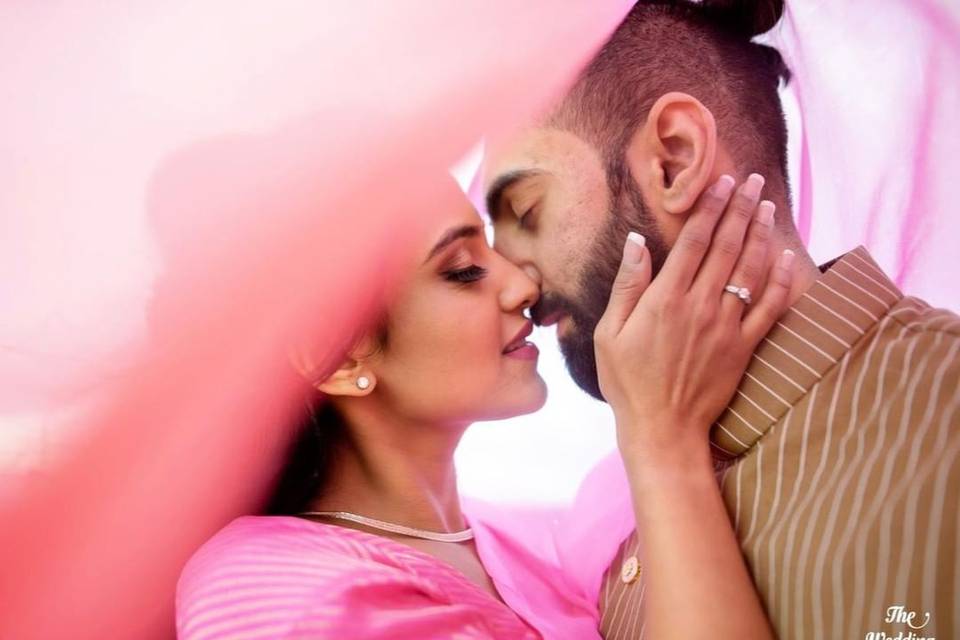 With your first anniversary coming up, it's time to grab a notebook and start jotting down some cute quotes for her that you can use to make her feel extra special. The good news is that with your first year of marriage out of the way, you'll have plenty of material to draw from – the adjustment period, the ridiculous fights, the moments of love, the cute things you discovered about each other, and so much more! Make sure that you think of all these moments while crafting your cute quotes for her so that when she reads them, she just cannot stop smiling!
We know it is hard to write down love quotes on your own, which is why we've got a list of amazing cute quotes for her that you can draw inspiration from (or use as is, it's your wish!). Just be sure to add a few details related to your relationship so that the message feels a bit more authentic!
Quotes about your journey together!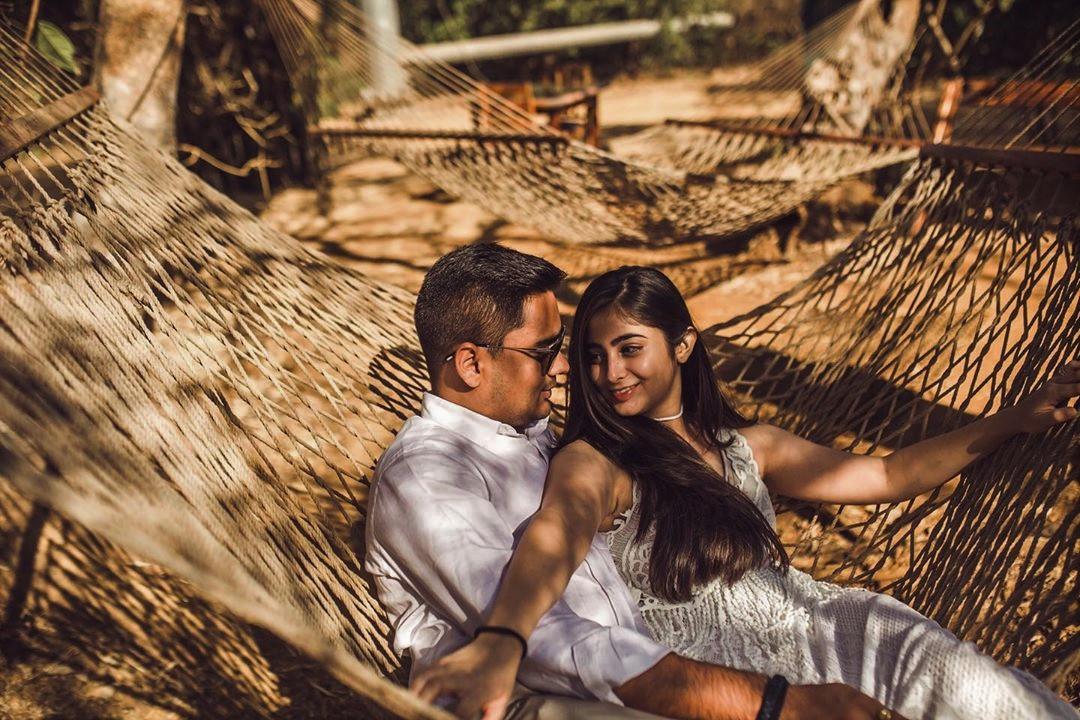 Image Courtesy: Destination Photographer
The first year of marriage is all about the work the two of you put in together, and this year often sets the tone for the entire marriage. Talk about the way the year went, and the specific memories that stood out during this time, and we bet these cute quotes for her will make her fawn all over you again!
From the moment I met you, you've been driving me crazy – and not always in a positive sense! I am still as nuts about you as I was on our first date, and I don't think this feeling will go away ever! Remember what I said to you the night we got married? Well, it's still true! Love you, wifey!


This last year has taught me so much. I know that it took us a while to get used to our new life, but in spite of all the ups and downs, I know that I would much rather spend one lifetime arguing with you, than many lifetimes on this planet without you by my side! Happy anniversary, gorgeous! I love you!
Quotes about all the moments of love you have shared!
Image Courtesy: Destination Photographer
One of the best ways to write cute quotes for her is to write about the moments and memories you shared. Describe all the important moments in detail and add how you felt during each of them. This really makes her smile and is a great way to show her how much you care. Here are a few examples:
Remember that night when the power went off and we sat by the candles, listening to the rain, talking about our future? All I could hear was the sound of your voice against the pattering rain, and it truly felt like a piece of heaven! That was the night I knew that the only thing I need in my life to be happy is you. Happy anniversary wifey!


Our first date was hilarious – do you remember? That awkward lunch during the school break at the canteen, with all of our friends watching and teasing while we ate those oily Chole Bhatoore! You were so nervous you kept missing your mouth and hitting your nose with the food! Madwoman, that is the way I love you the most – not when you're all dolled up, but when you're being silly and yourself! I love you so much!
Of course, these memories are quite specific, but these are here to give you examples of how you can write about memories when coming up with cute quotes for her. Believe us, she will appreciate this much more than any famous love quote you may find on the internet!
Quotes about what you've discovered about each other!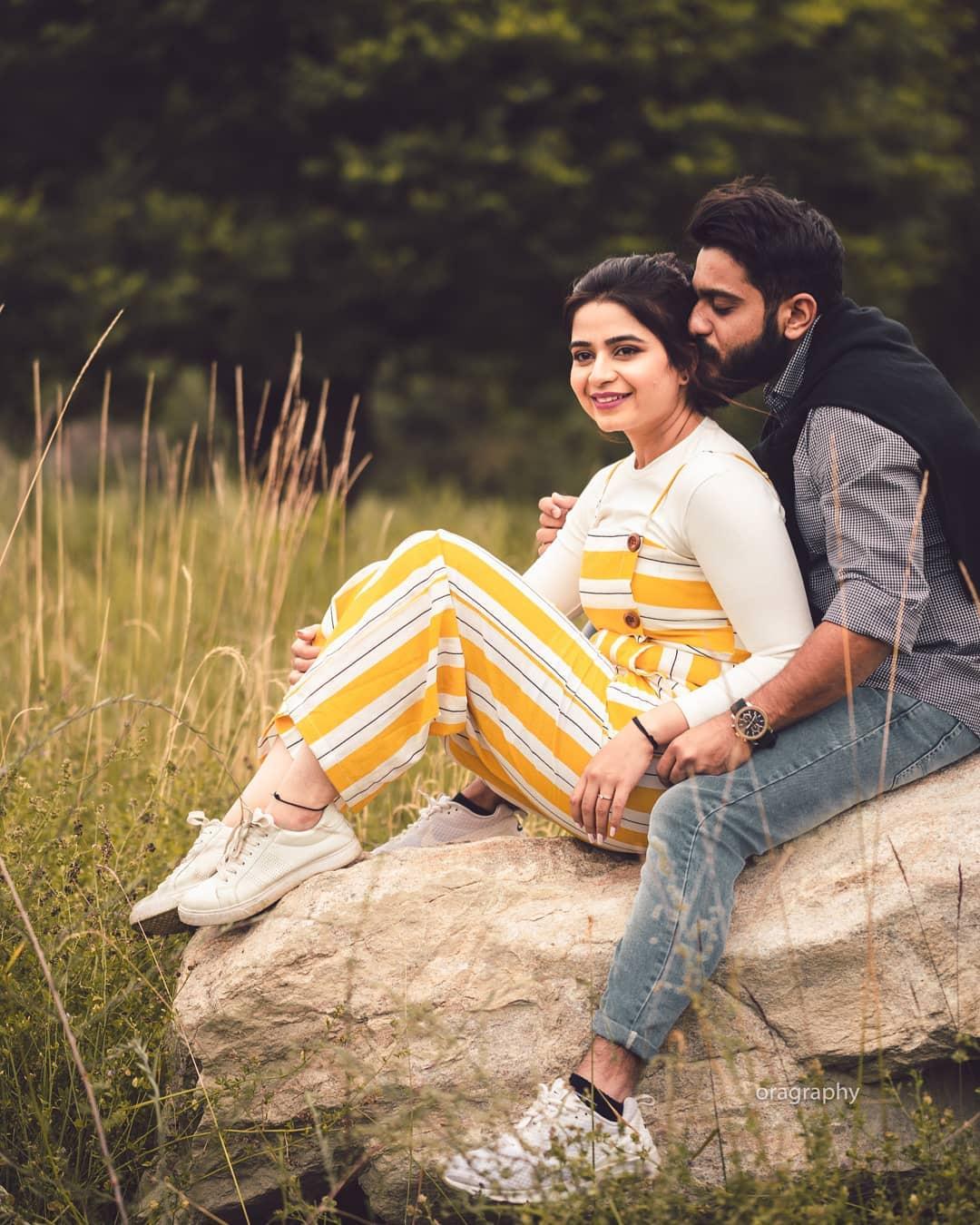 You may think that you know each other 100% before you decided to tie the knot but guess what? No one truly knows another person until they live with them! All the bad habits, the weird quirks, and hilarious personality traits come out when you are living together. So, why not talk about them while writing your cute quotes for her? Here are a few examples that you can use for inspiration:
I have truly never met anyone who can clear out the contents of a fridge the way you do – pig! Seriously, who mixes the pasta with butter chicken?? It is these weird things about you that make me fall in love with you even more! I want to spend the rest of my life feeling grossed out by your food choices! Love you, babe!
Cute quotes for her only work when you add personal details. Don't just pick up random quotes from the internet – make sure that your wife feels like wedding anniversary greetings were actually written about her by someone she loves – you!
Put your quotes on a card she can cherish forever! And tell us how she liked your surprise in the comments below!