Create Your Own Wedding Invitations Easily: Canva To The Rescue
Tired of the same design templates for wedding invitation cards? Create your own wedding invitations using the magical Canva tool.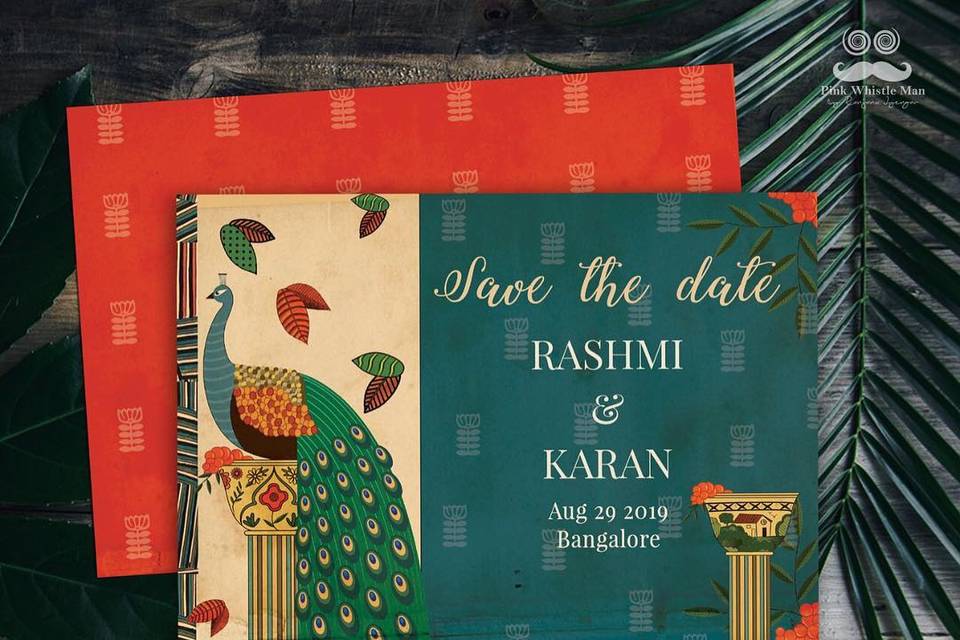 If you are one of those people who love to plan their wedding on their own terms, then you are not alone. There is a herd of people out there that does the same. There is nothing wrong in actively participating and planning your own wedding. In fact, it has a lot of advantages since you can get what pleases you and matches you and your partner's taste.
Planning a wedding is not as easy as it involves a lot of activities that you need to keep in mind. One such thing is the selection of your wedding invitation card. Seeing that you clearly enjoy planning your wedding, you must definitely want something unique for your wedding card as well. To get the personalised touch, the best way to go forward with this is by going ahead with the option to create your own wedding invitations. With such an option, you can choose from a range of templates or customise them to create something unique for your card. Moreover, the best part is that you can use the same template for creating an e-invite and print it to get physical invitations.
If you are looking for options to create your own wedding invitations for free, the Canva tool is one of the best options, if not the best, available online. You can choose from over a million templates and designs to create something very similar to what you have in your mind. Now if you are wondering about the way to create your wedding invitation card, we are here to help you with a guide about how Canva tool works.
A. The basic steps you need to follow to create your own wedding invitations!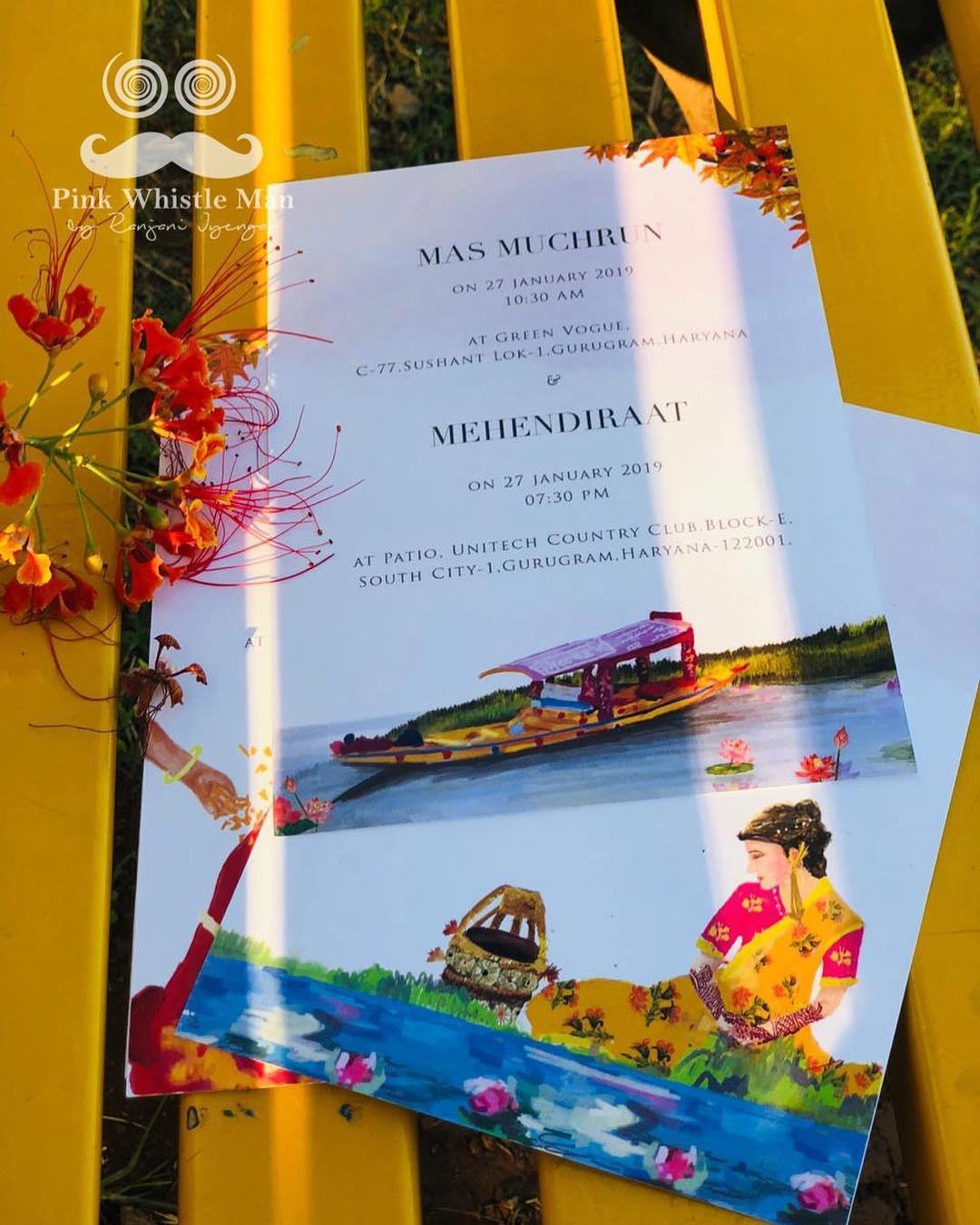 Open Canva and create an account. Select the "Invitation" design type.
Choose from hundreds of professionally designed layouts that best suits your creative thinking and personality.
Upload your own photos or choose from over 1 million professional images.
Fix your images once you finalise them. Add stunning filters and edit the text you need to add.
Once you save the template, you are free to share it with as many people as you want using your social media accounts.
If you want a physical invitation card then convert the file into a pdf file and then you can take it to print.
B. Few tips to keep in mind
1. Select the pictures carefully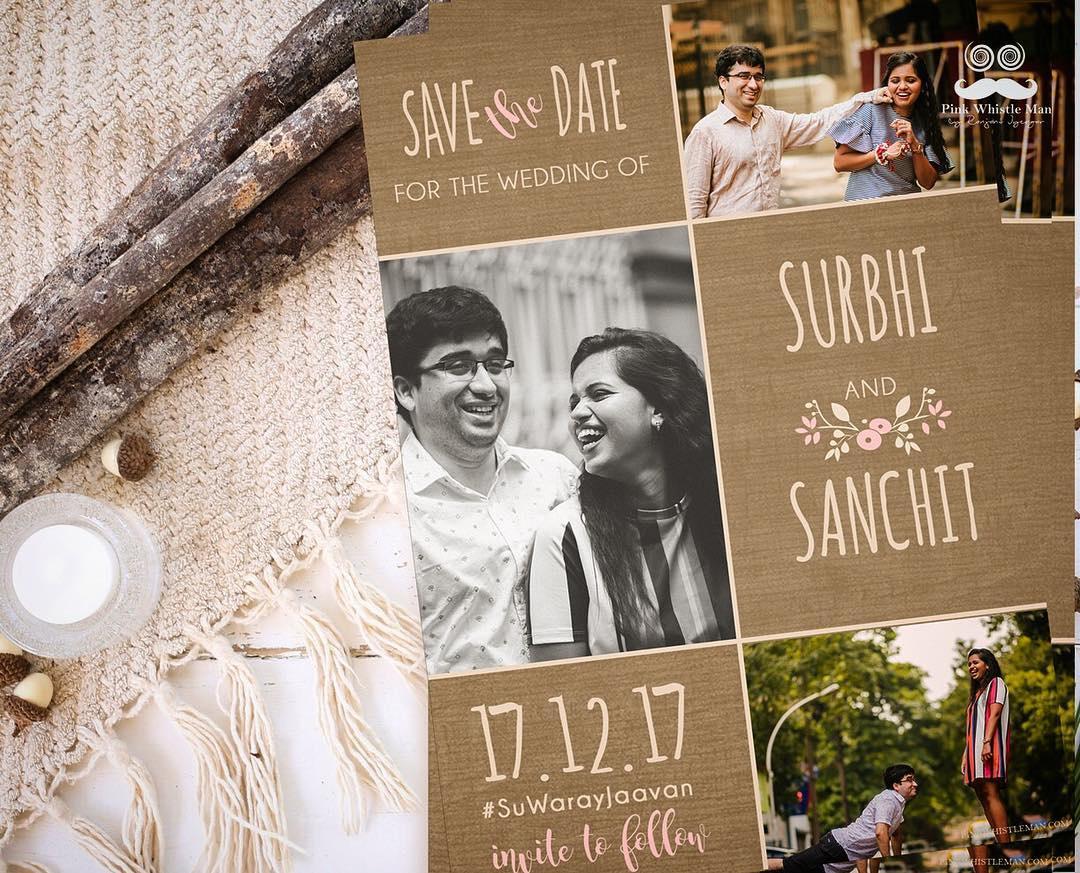 Most traditional wedding invitation cards do not include pictures in them but why not use it when you can with the Canva tool? You can create your own wedding invitations and include the pictures with ease. The best part about this tool is that you can select any of the pictures available in the tool itself or insert your own picture. However, the advice here is to use pictures of professional photographers so that they look good on your invitation card. The pictures of professional photographers cost you a dollar each.
2. Create beautiful designs with unique illustrations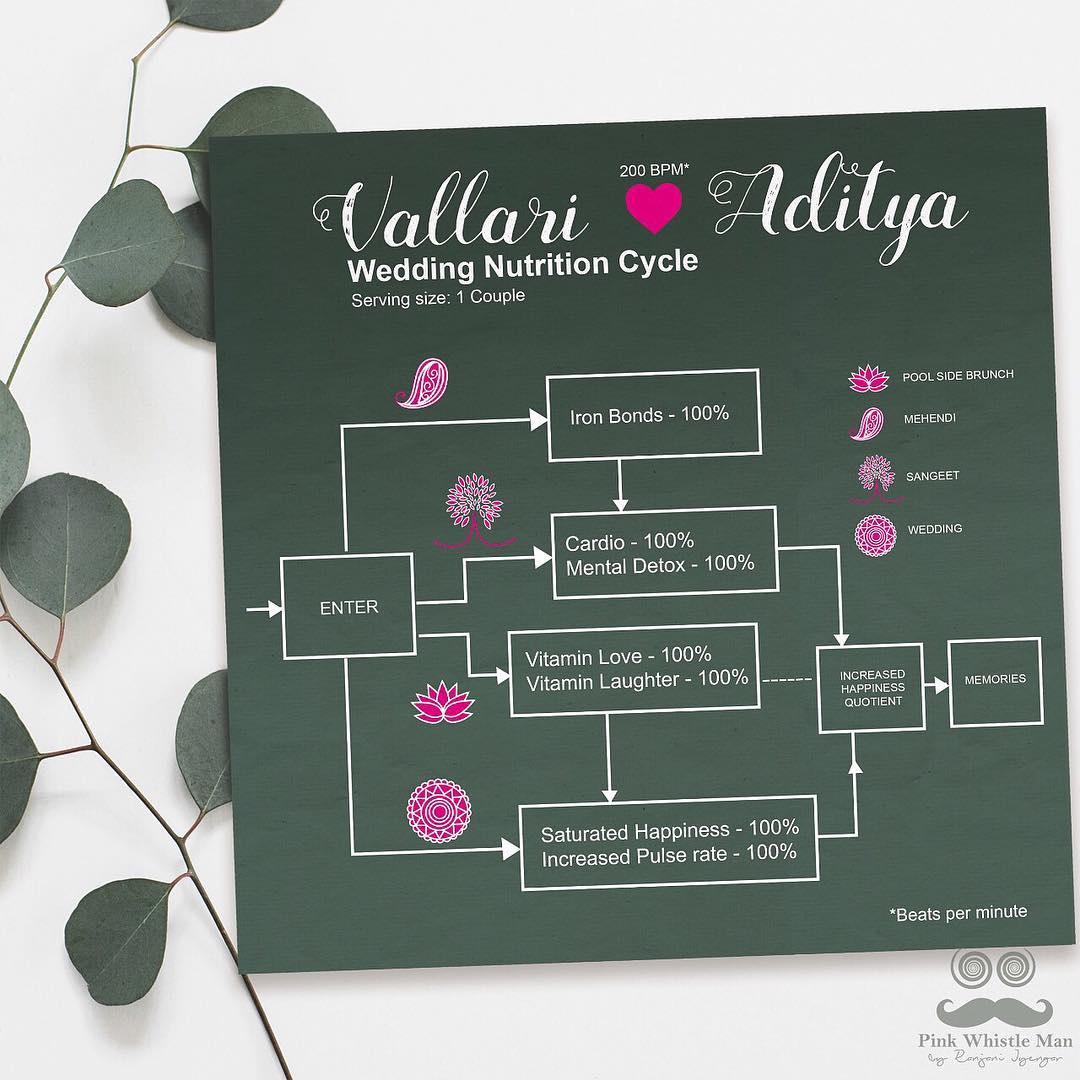 The best thing about indulging in the process to create your own wedding invitations is that you do not need to have any prior knowledge of graphic designing. You can choose from an incredibly wide variety of illustrations and designs to make sure that you create a unique template for your invitation card. Choose the backgrounds, the colours and graphics you want to include wisely. Choosing the right elements and keeping in mind the wedding card format will have a huge impact on the outcome of your design.
3. Create multiple designs for various ceremonies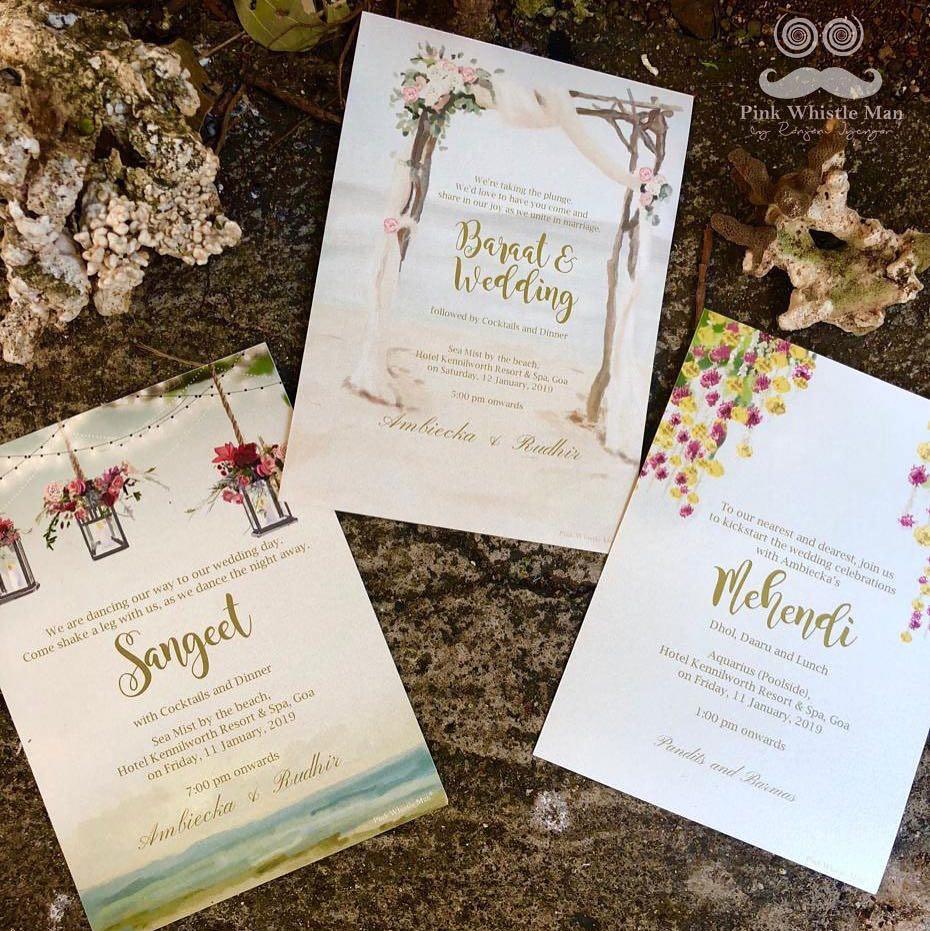 Make sure that you create slightly different designs for different wedding functions. This is a common mistake people make with normal cards. When you create your own wedding invitations for free, do not forget to use your imagination. You just need to make subtle changes in the designs with the illustrations or graphics. Another easy thing to do is to change the background. You can use your own pictures or some scenic pictures or just go ahead with the given template.
4. Do not forget about the fonts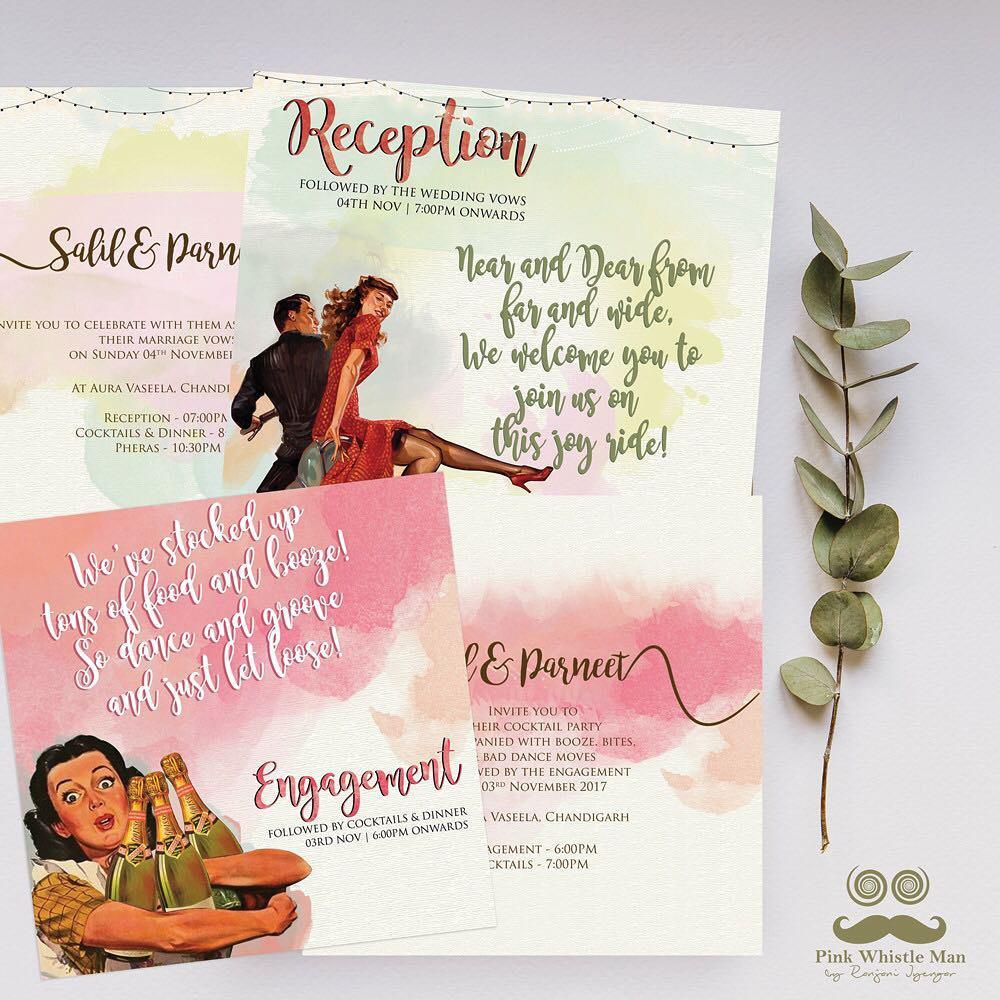 One key thing to do is keeping a check on the style of the font. The font style has a huge say in creating a good impact of your wedding card. It has to be spot on to ensure that you provide the vibe you intended to have. You can go for the professional approach or go for some quirky and easy-going fonts that provide a casual touch to the card. You can experiment in this regard as you have a chance to create your own wedding invitations for free. Utilise it to the fullest and also check out these wedding card fonts!
If you want to remove the watermarks of the professional photographers used in the wedding invite, you can do that easily by converting the file from a PNG file to a PDF before downloading it.
Create your own wedding invitations for free using your imagination and creative skills. You just need to adhere to the basic steps to ensure you do not face any hiccups while creating your wedding invite. Make sure that you create something unique when you have the chance to create your own wedding invitations for free.
There's one thing you can't do on your own, and that's taking your own pictures! Get in touch with these photography experts!