Most Elegant Ideas to Use Cream Colour Combination at Weddings
If your sense of style has always been defined as subtle & timeless, then your wedding should have nothing but accents of cream colour combination spread all over the place.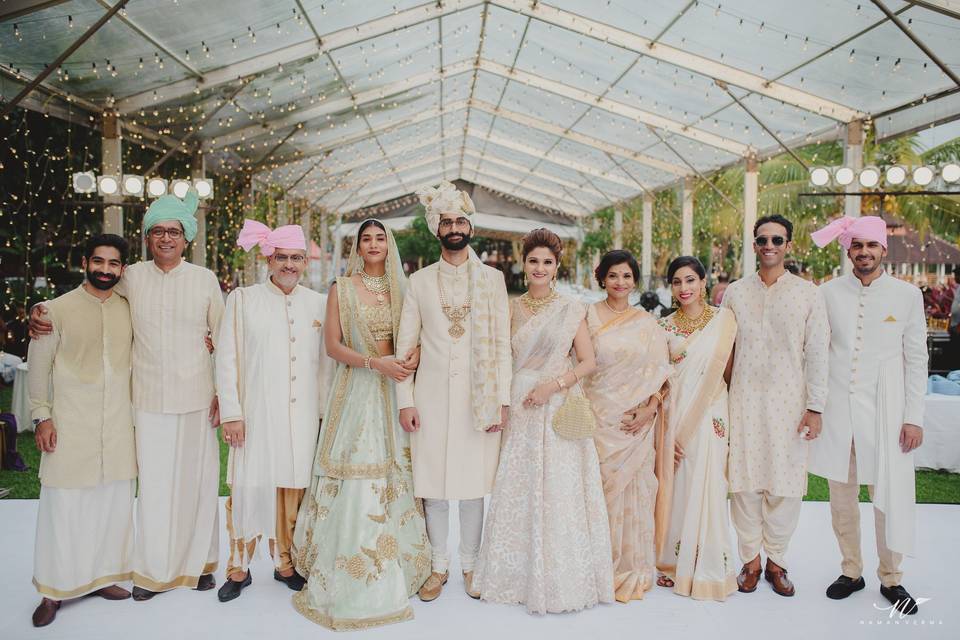 Neutral colour combinations have ruled the decor world for a few years now and it looks like they're here to stay! While we typically associate a smattering of hues with Indian weddings, we've seen a huge spike in couples opting for modern and subtle colour palettes for their millennial wedding. From Sonam Kapoor's ivory-themed Mehndi to Deepika and Ranveer's ivory and gold wedding, 2019 has been all about white's calmer cousins—ivory and cream! With almost 2020 around the corner, we do not see this trend blurring out any soon. So, if you're getting married, we suggest you try a cream colour combination for your wedding
Here is everything you need to keep in mind to use accents of cream colour combination in your wedding successfully!
Picking your accent colours!
Your decor comprises of every single thing that your guests will see, from the majestic tents at the venue to the napkins peeking out from under the plates. So, don't think that any decor element is too small to be considered! You can make different items stand out by choosing the right accent shades (the colours that will compliment cream and act as a visual break). Here are a few options:
Cream & Green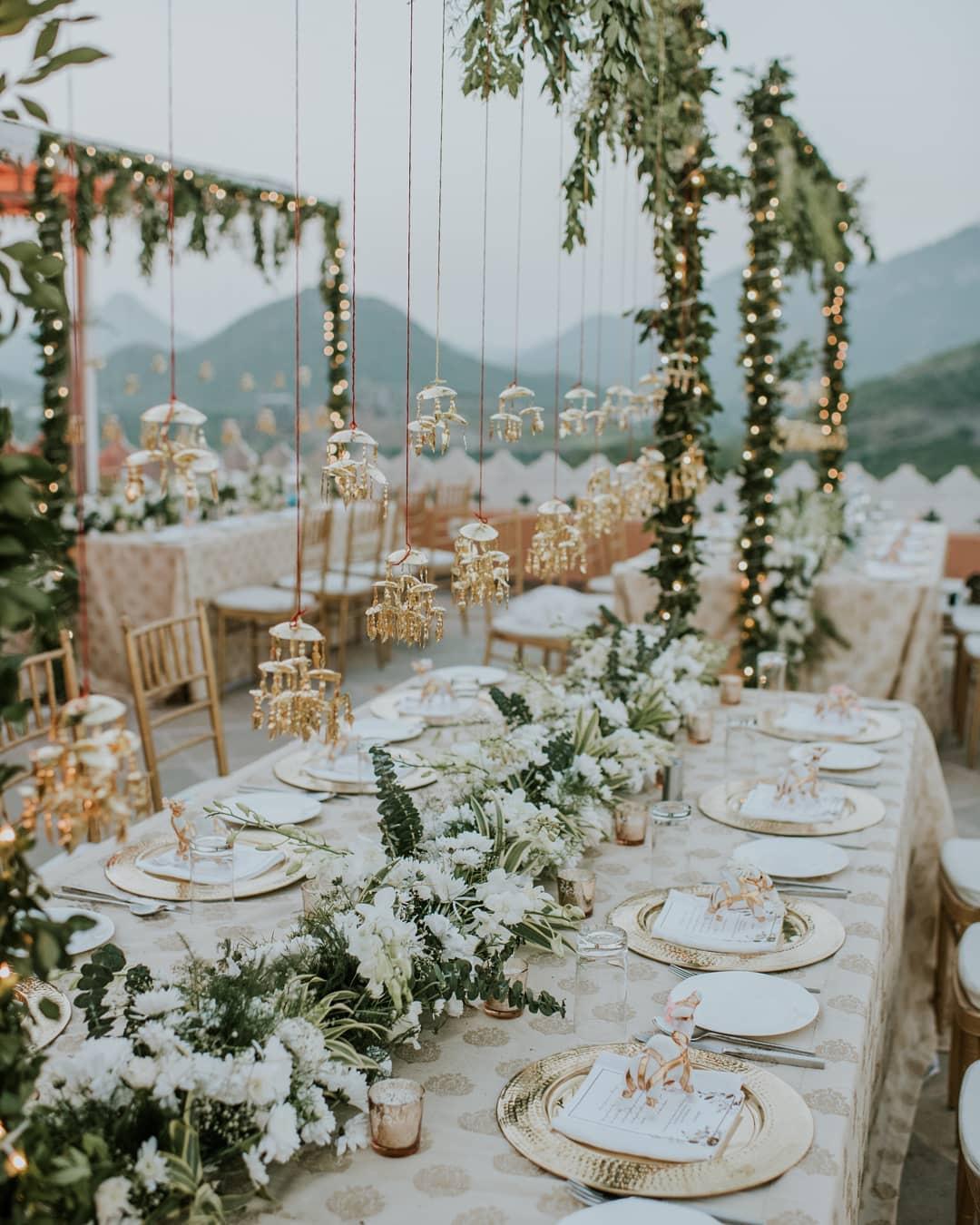 Image Courtesy: Altair Decor
The easiest ways to make sure your cream colour combination looks great is by picking natural hues to go with it. Deep green is a definite shoo-in for the top colour as it will help create a very rustic yet sophisticated vibe.
Cream & Pastels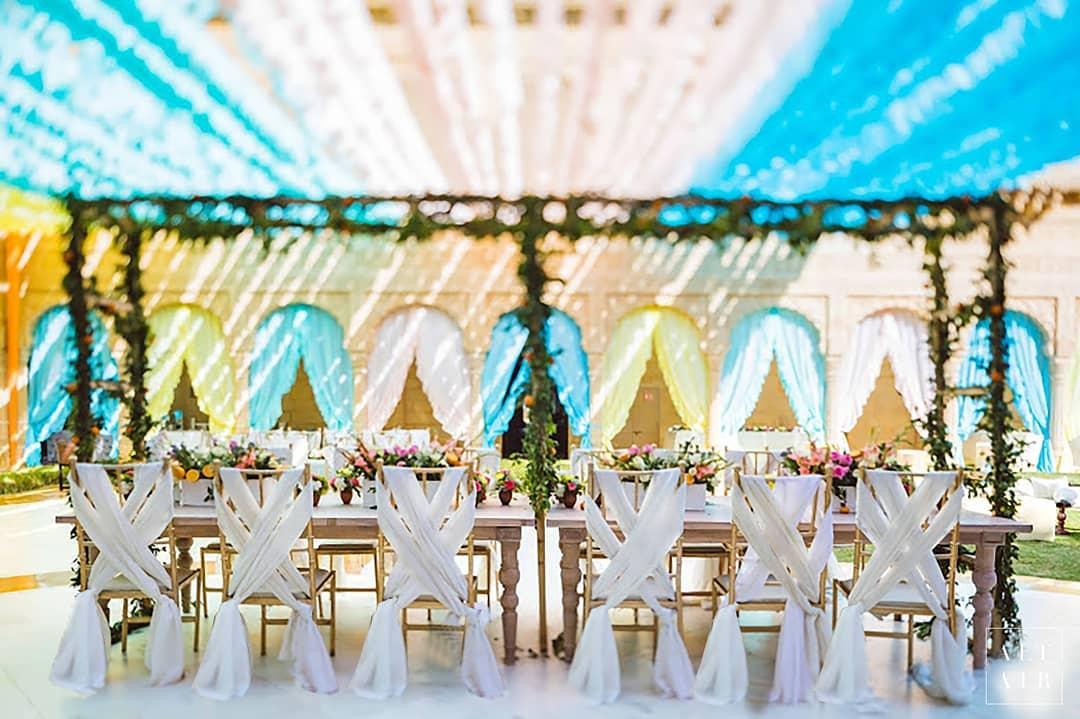 Image Courtesy: Altair Decor
Pastel colours are as popular as cream and ivory this season so why not combine the two? The resulting palette will be soft and subtle, ideal for brides striving for that effortlessly elevated look!
Pops of colour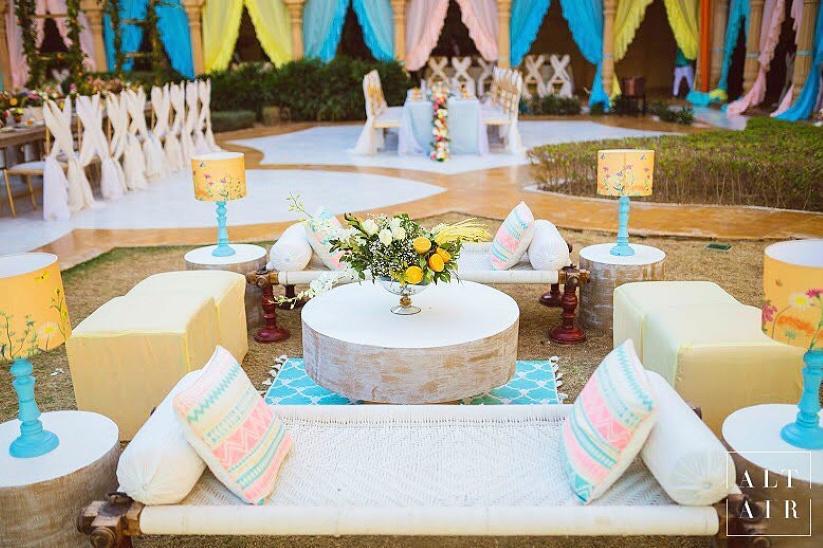 Image Courtesy: Altair Decor
With a cream colour combination, you don't always have to make cream the only dominant hue. It can be a part of a team of colours that work well together to create a magical venue for your wedding! In the picture above, note how peach plays as important a role as cream. The aesthetic is enhanced perfectly by the light pops of yellows and blues.
Burnt Rose & Beige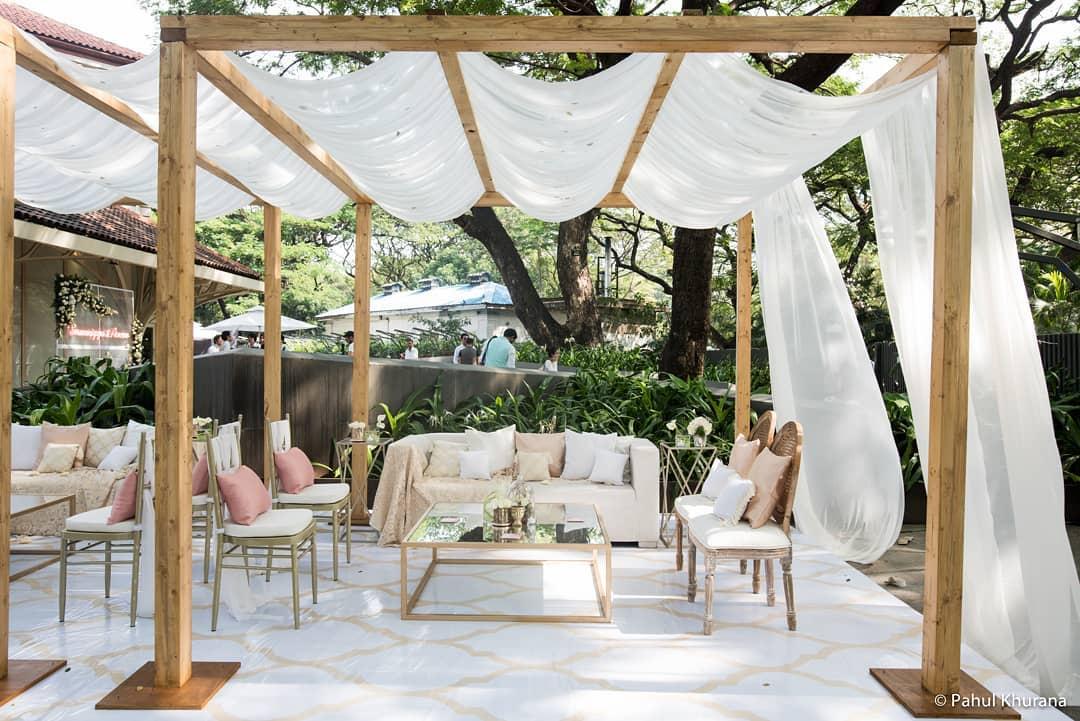 Image Courtesy: Pahul Khurana
As the wooden beams form a large part of the visual appeal of this decor, using a colour like beige for the accent shade was definitely a masterstroke! Additionally, we see burnt rose shades appear here and there in the form of cushions, highlighting the crispness of cream beautifully by offering a visual juxtaposition!
Nautical colours with cream
Image Courtesy: Altair Decor
Finally, while picking your accent shades, keep in mind that the cream colour combination can be used to supplement a larger theme, such as nautical theme. Although the lavender couch and bold, graphic cushions are hard to miss, the overall decor is still dominated by cream and has a really lovely calming effect!
Picking the right flowers!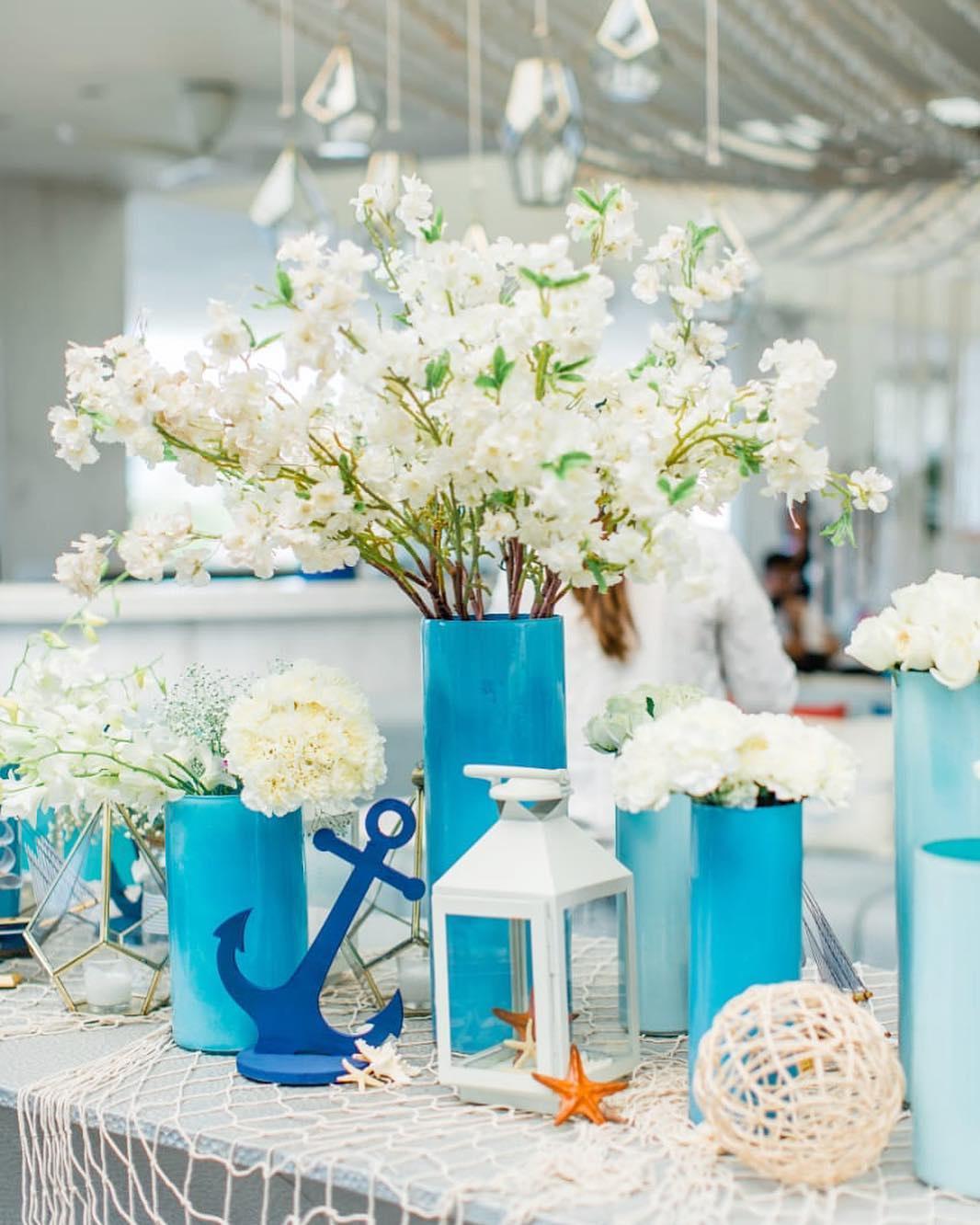 Image Courtesy: Altair Decor
No wedding is complete without floral decoration, and when you're going for a cream colour combination, you should definitely pick flowers that highlight the colour scheme. Here are a few flowers we think you should definitely choose:
Chrysanthemums
Narcissus
Gerbera
Freesia
Carnations
Long-stemmed tulips
Long-stemmed roses
Gladiolas
You should also choose flowers that match your accent shade so that the floral decor does not end up looking bland!
Food & Beverage!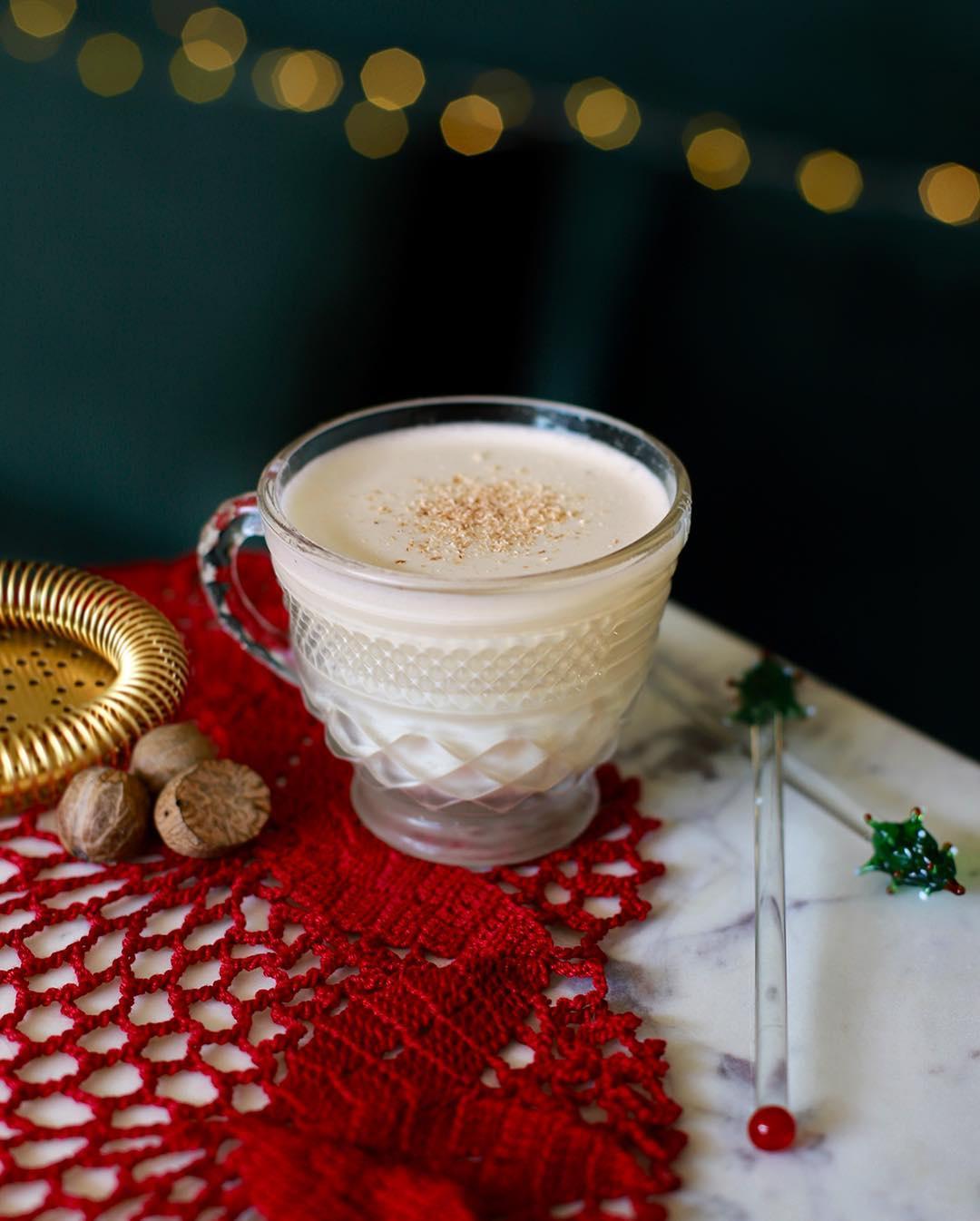 Image Courtesy: The Weekend Mixologist
If you're going to do something, why not be a little extra? Get in touch with a mixologist who can create cocktails that abide by your cream colour combination! You can use syrups, food colouring, and certain kinds of alcohol to make sure that your drinks only come in two shades—cream and your accent colour! Don't worry, expert mixologists can make sure that even dark spirits like whiskey take on the colour properties you want them to!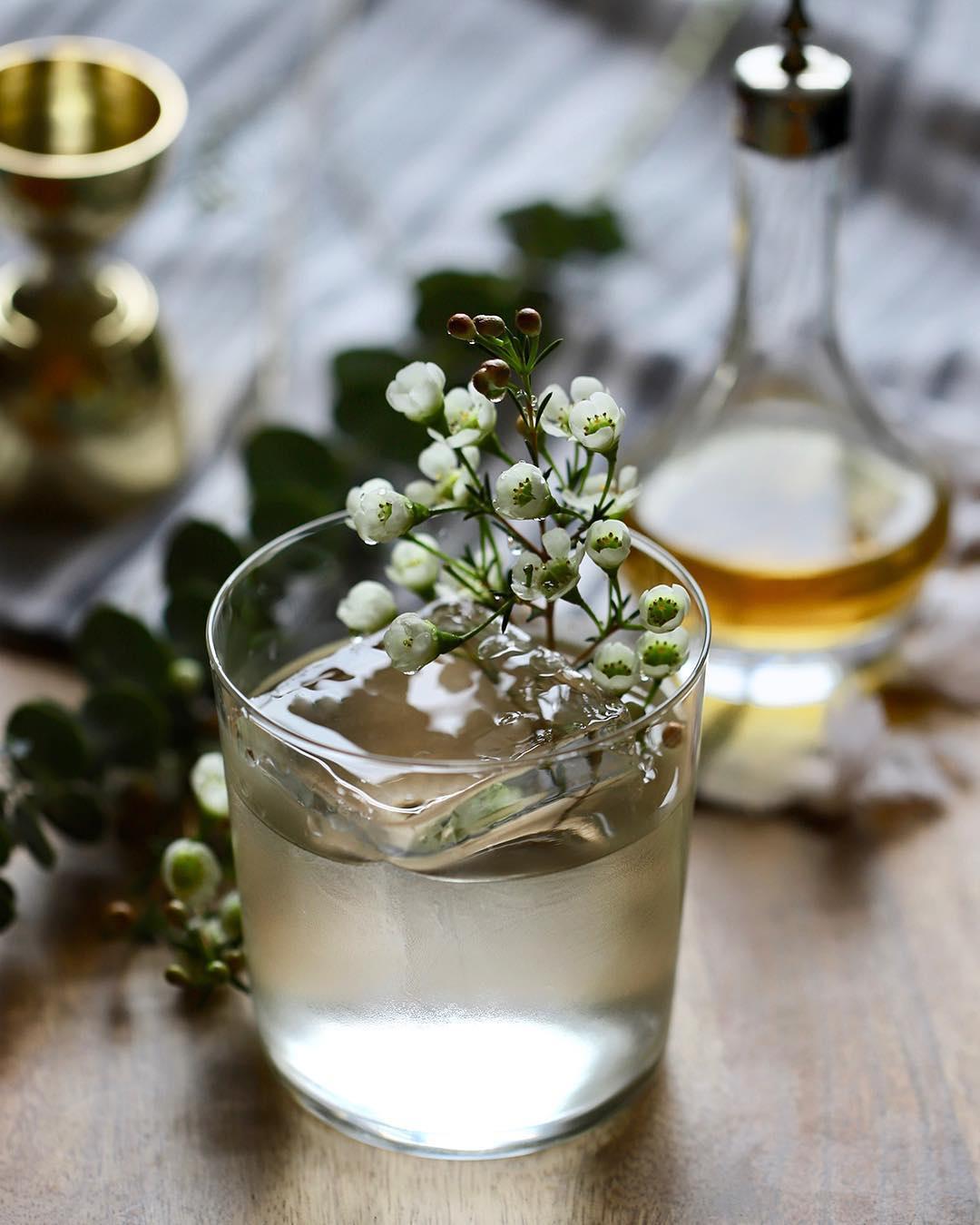 Image Courtesy: The Weekend Mixologist
Of course, there will always be purists who love their drinks to be untampered with artisanal flavours, and for them, you can always offer colourless cocktails with vermouth or even straight-up vodka!
Cream Colour Combination Outfits!
Finally, if you're setting a colour scheme, then you must make sure that your outfits stick by your rules too! Here are a few options to help you get inspired before you shop!
Cream & Peach Lehenga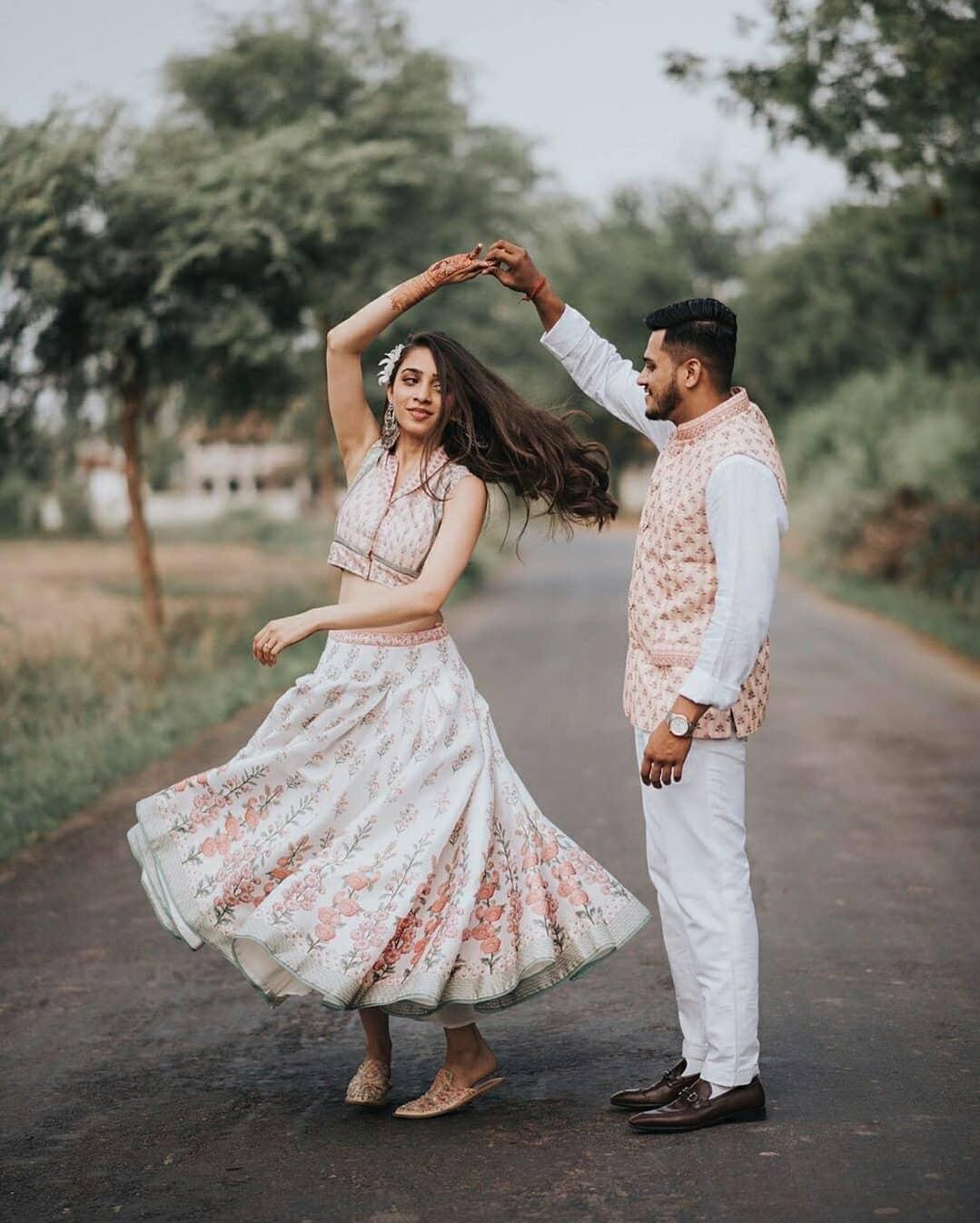 Image Courtesy: Roma Patel Photos
This one's perfect if your accent shade is peach—of course, you can always get a lehenga like this customised to match whichever shade you're using.
Couple Outfit Colour-combination done right!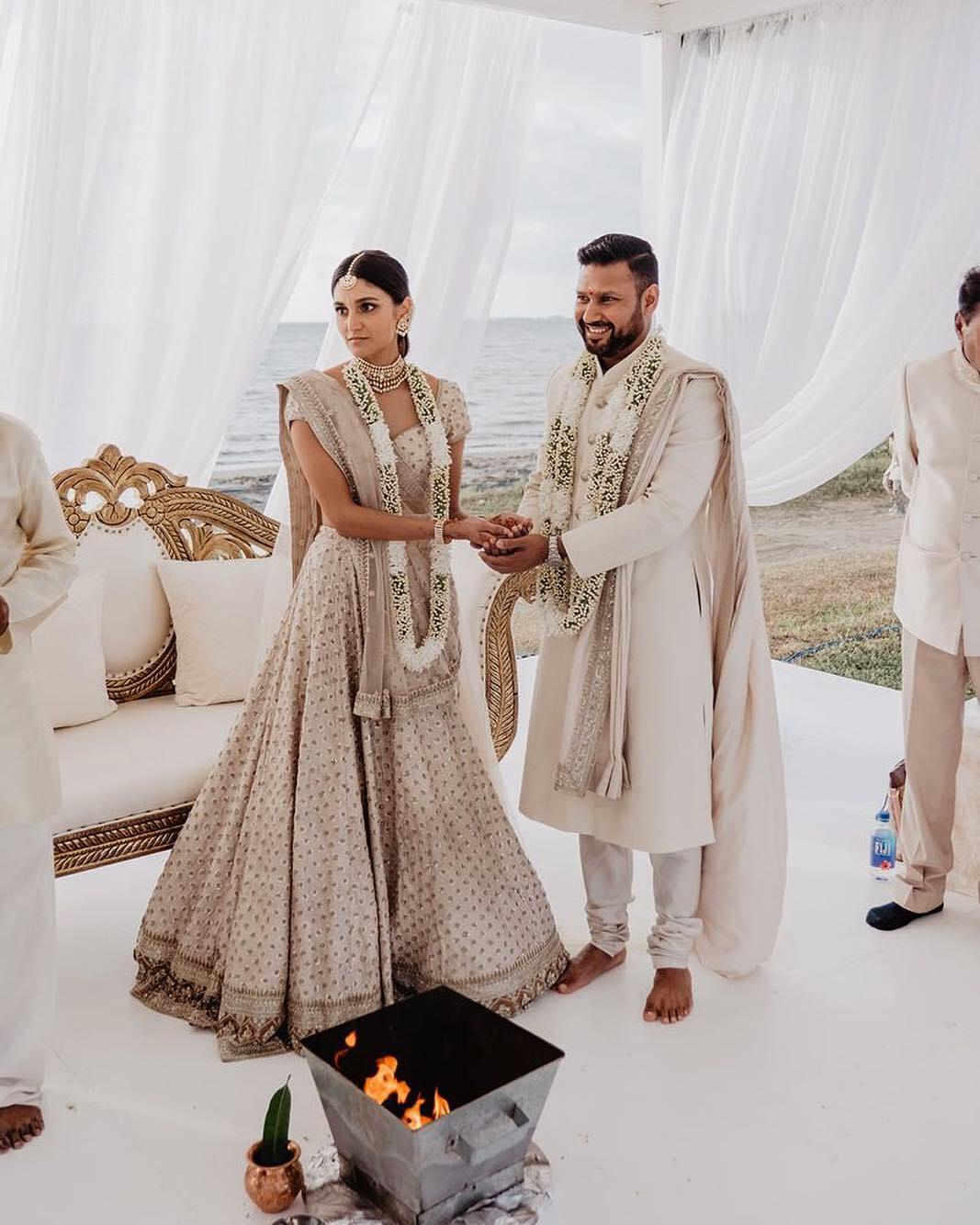 Image Courtesy: Kama Catch Me
Nothing beats an elegant cream & ivory combination and when you're so smashingly coordinating with your groom, you are just taking the cream colour combination game to another level.
Cream & Gold lehenga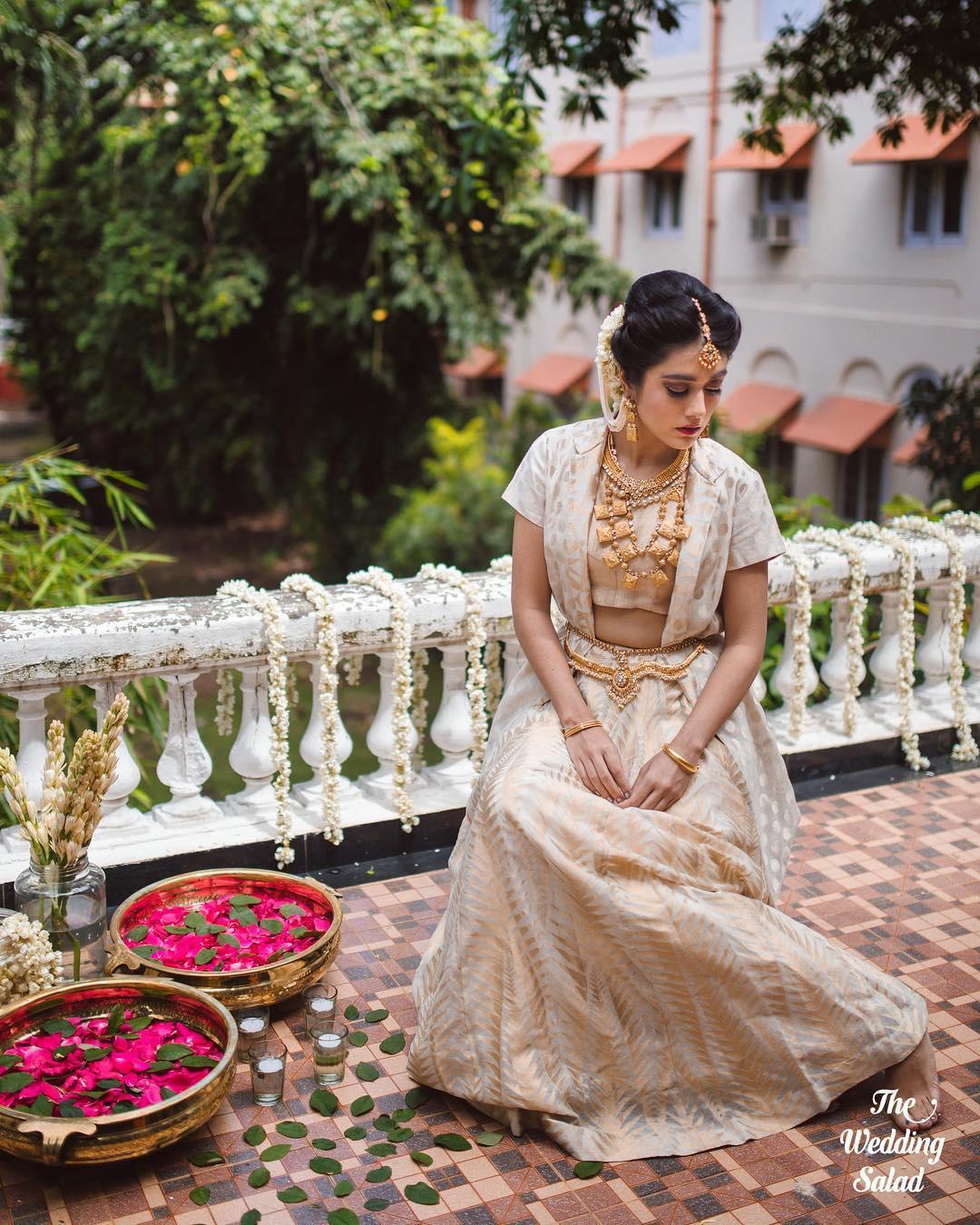 Cream and gold is a stunning combination for your bridal ensemble! Just make sure your jewellery does not have any coloured stones so that you can look super ethereal and classic!
Bridesmaid's lehengas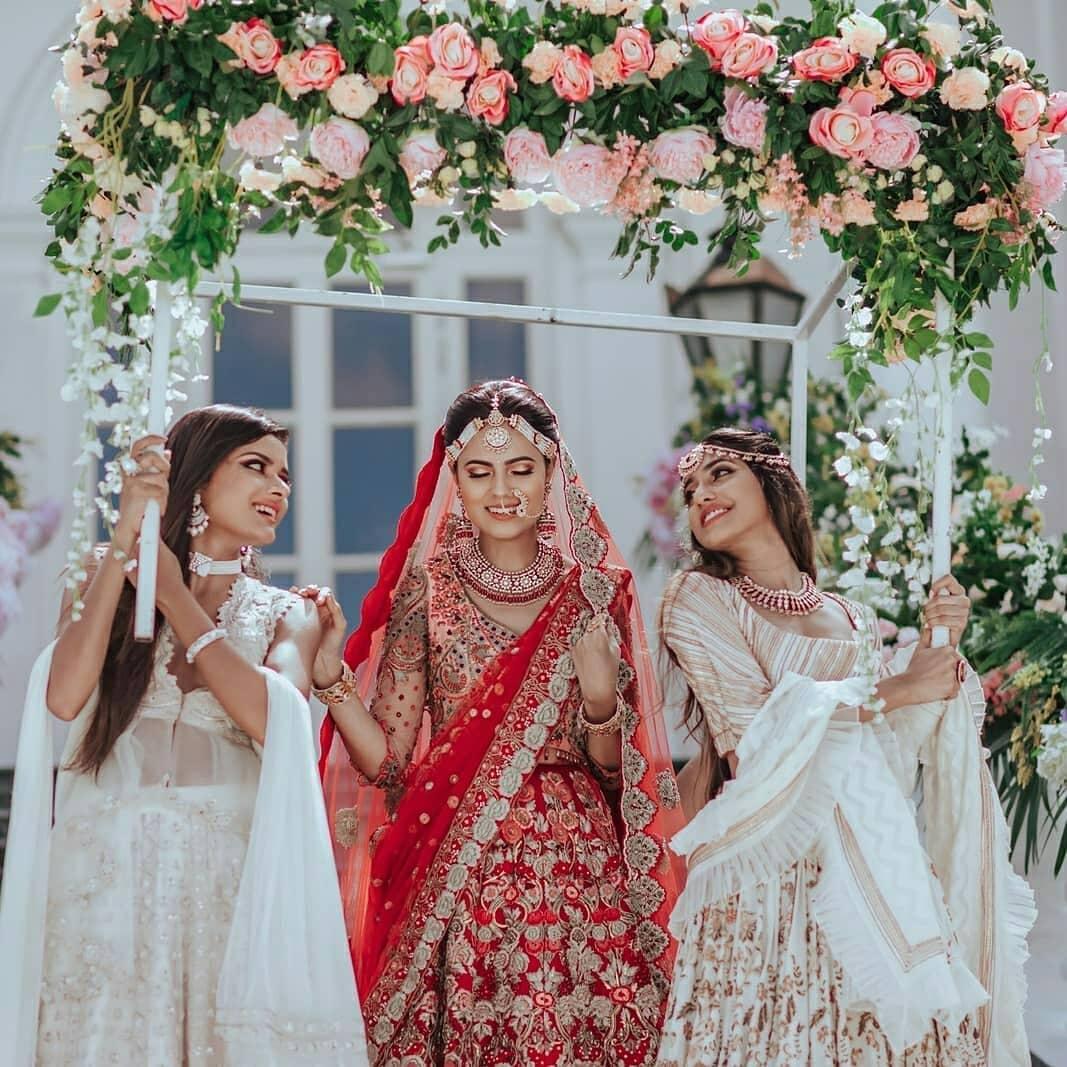 Not very keen on relinquishing the bridal red? Let your bridesmaids celebrate the cream colour combination theme, while you stand out bright in red!
Groom's Sherwani!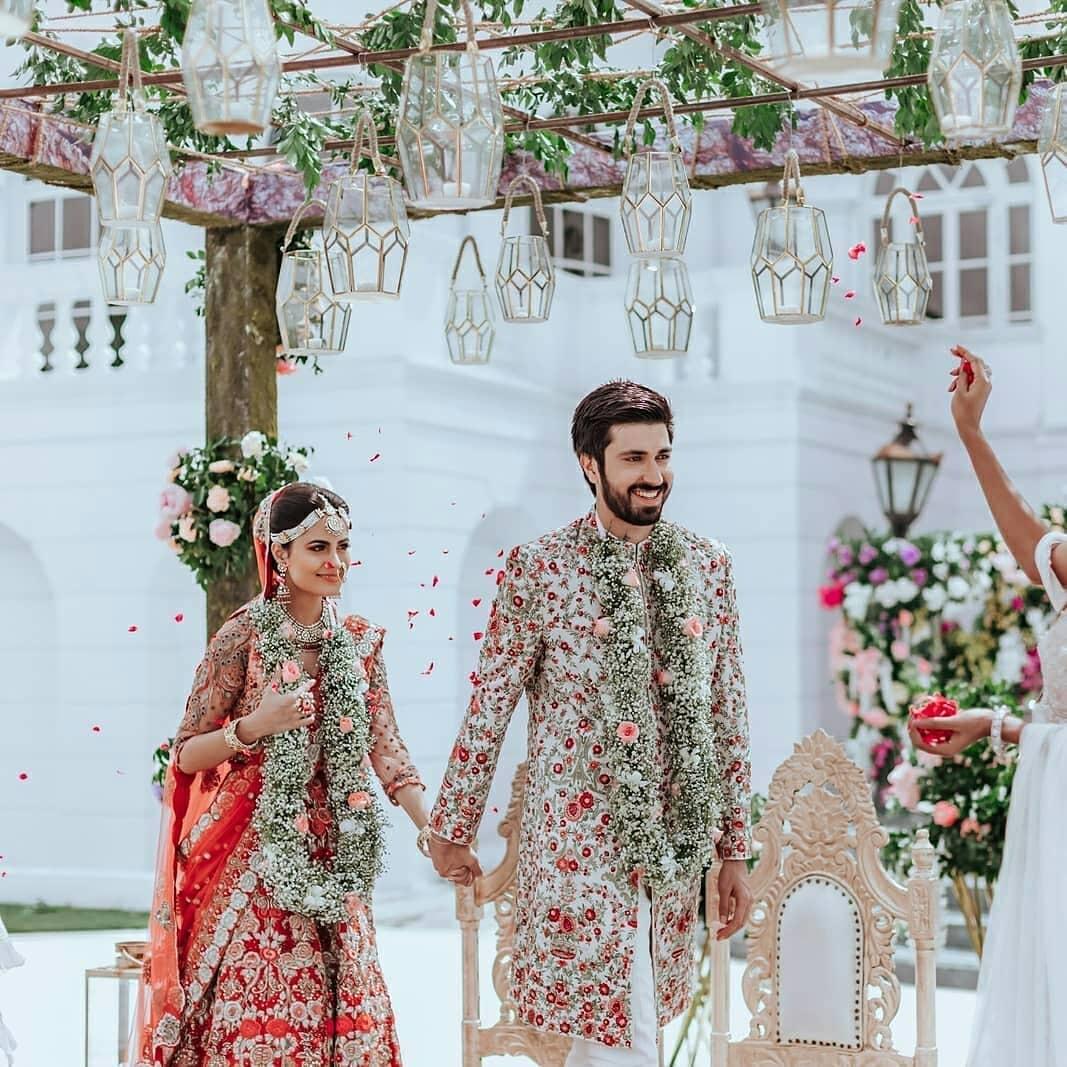 An extension of the previous thought—ask your groom to match with your theme by wearing a cream Sherwani with embroidery that matches your accent shade!
Cream & peach printed lehenga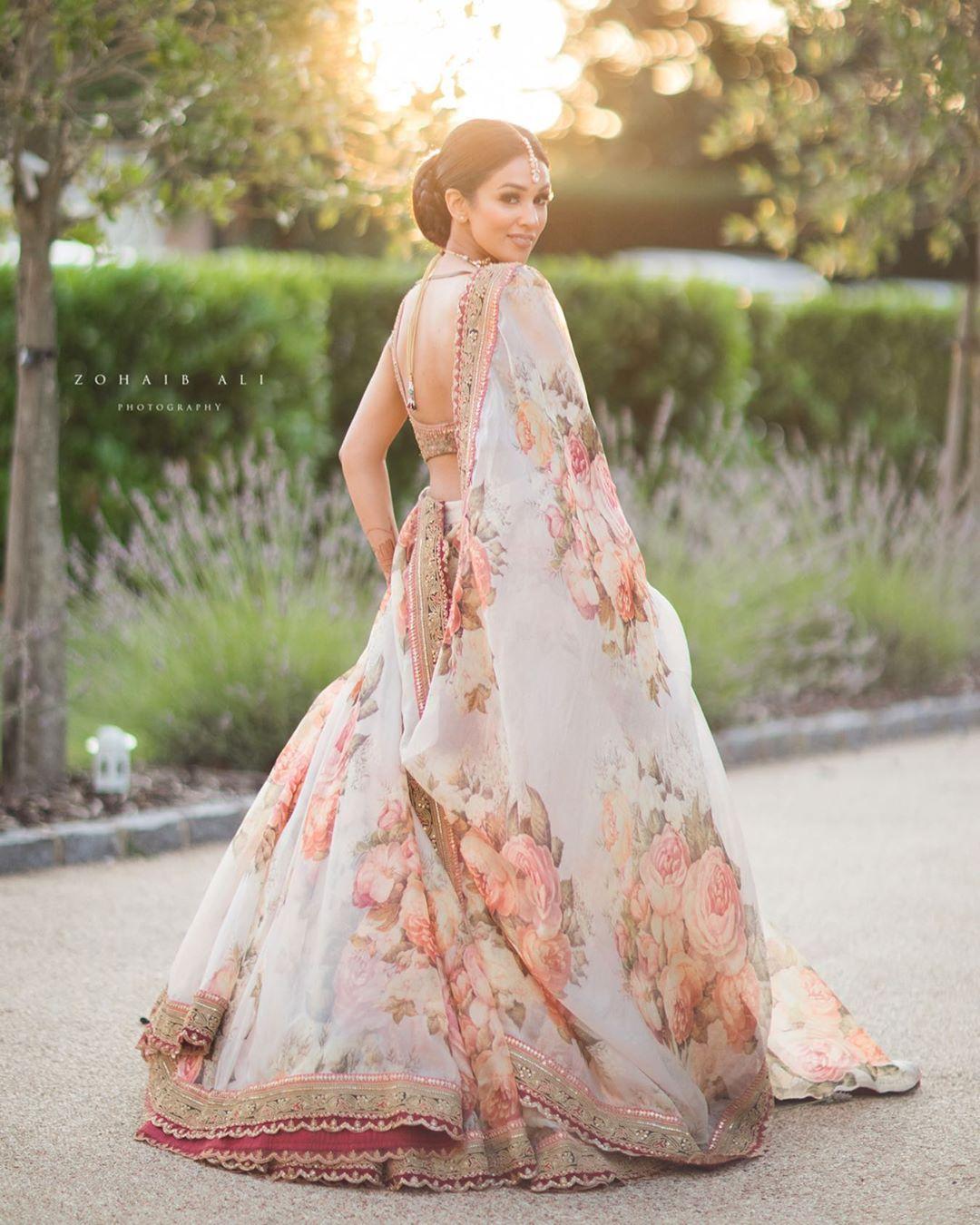 Image Courtesy: Zohaib Ali
Don't you wish you could reach into the picture magically and steal that outfit?
Other Little Details!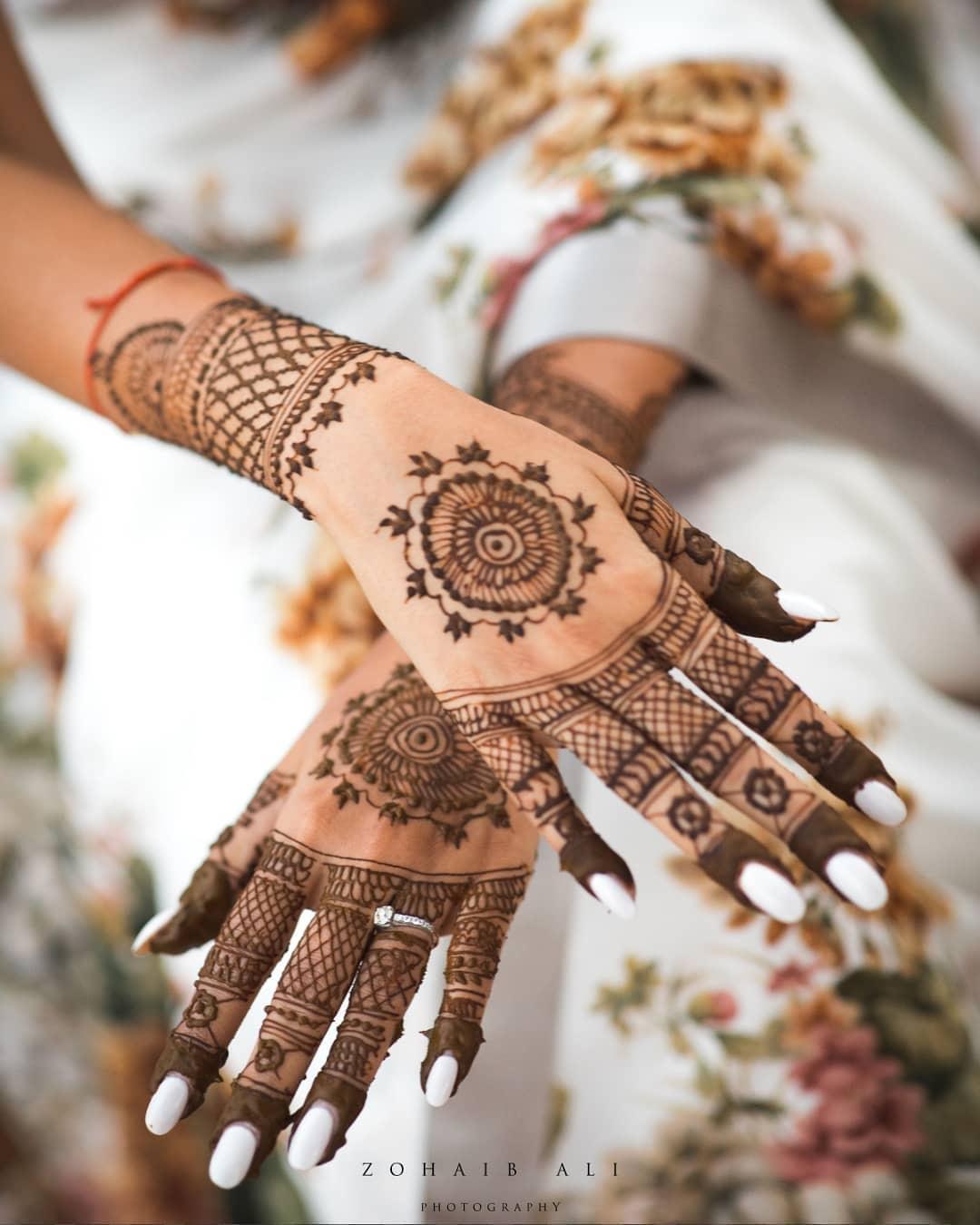 Image Courtesy: Zohaib Ali
And, finally—make sure your manicure matches your theme to show off how well you pay attention to detail!
Implementing a cream theme requires some next-level commitment! Everything from the tiny elements of your ensemble to the drinks you serve at the bar must compliment the theme in some way for it to look stunning! Now that you've seen some of our ideas, are you feeling excited about hosting the most beautiful wedding?
Get in touch with these expert wedding planners to implement any stunning decor theme with total ease!