6 Top Vendors of Bridal Gold Jewellery That Will Ensure That You Look Like a Dream on Your Wedding
A wedding look needs to be completed with bridal gold jewellery. The bride needs to be decked with gold Kangan, Mang Tikka, bangles and necklace. Let's get to know the places where you can find the best bridal gold jewellery!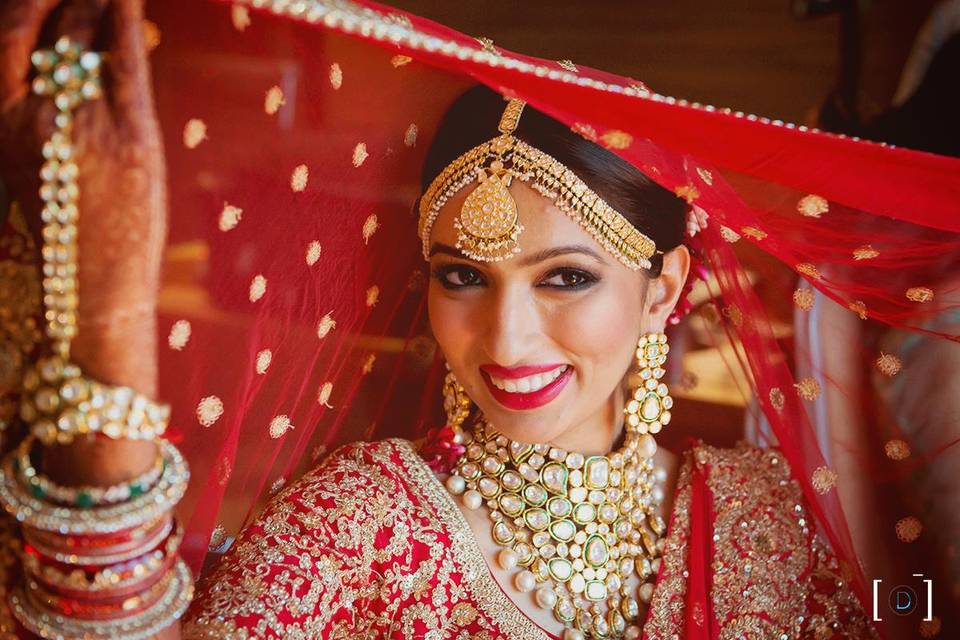 A wedding is a festivity full of happiness and gratitude, during which the bride is the star of the show and so is her bridal gold jewellery. With ceremonies like Mehndi, Haldi and Shagun taking place every day, the bride becomes the most important person in the house and all eyes seem to be on her at all times! Thus, while selecting the bridal ensemble, wedding venue and other things are quite important, buying the right bridal gold jewellery is right up there on the list of priorities.
Of course, you already know this, which is why you're looking for this type of jewellery already! However, with so many places and shops to buy them from, you may be feeling a bit overwhelmed and confused regarding the quality and value of the jewels. Let's have a look at the best places you can buy bridal gold jewellery from.
1. Malabar Gold and Diamonds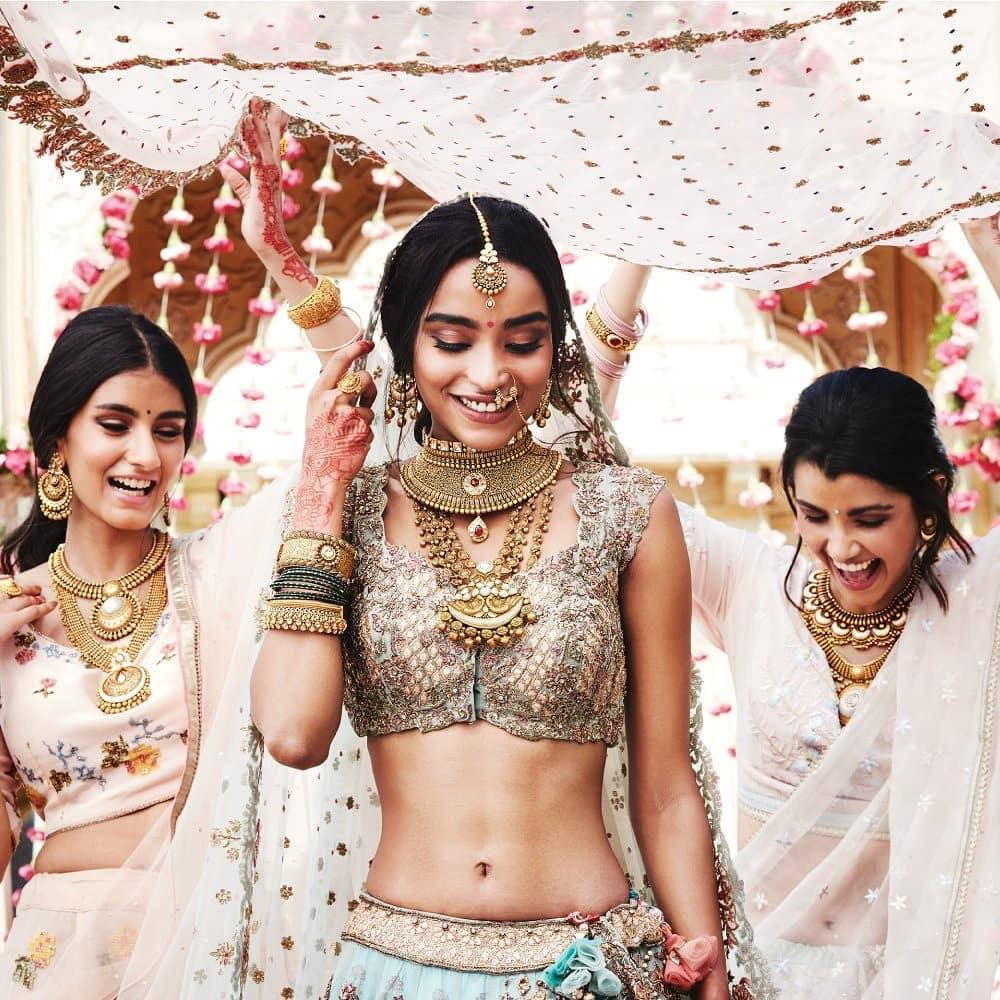 A renowned jewellery story all over the country, Malabar Gold and Diamonds presents you with the top bridal gold jewellery for the biggest day of your life. While you're all decked up in their gold jewels, you'll certainly look and feel like a happy bride with their chic bridal jewellery. Their collection of bridal god jewellery includes traditional as well as contemporary ornaments for you to choose from.
Go for their designer series and pick out the best from their pure gold accessories. You will look splendid in their armlets, necklaces, Kangans, nose rings and earrings, and won't leave without buying these bridal gold jewellery pieces!
2. Senco Gold and Diamonds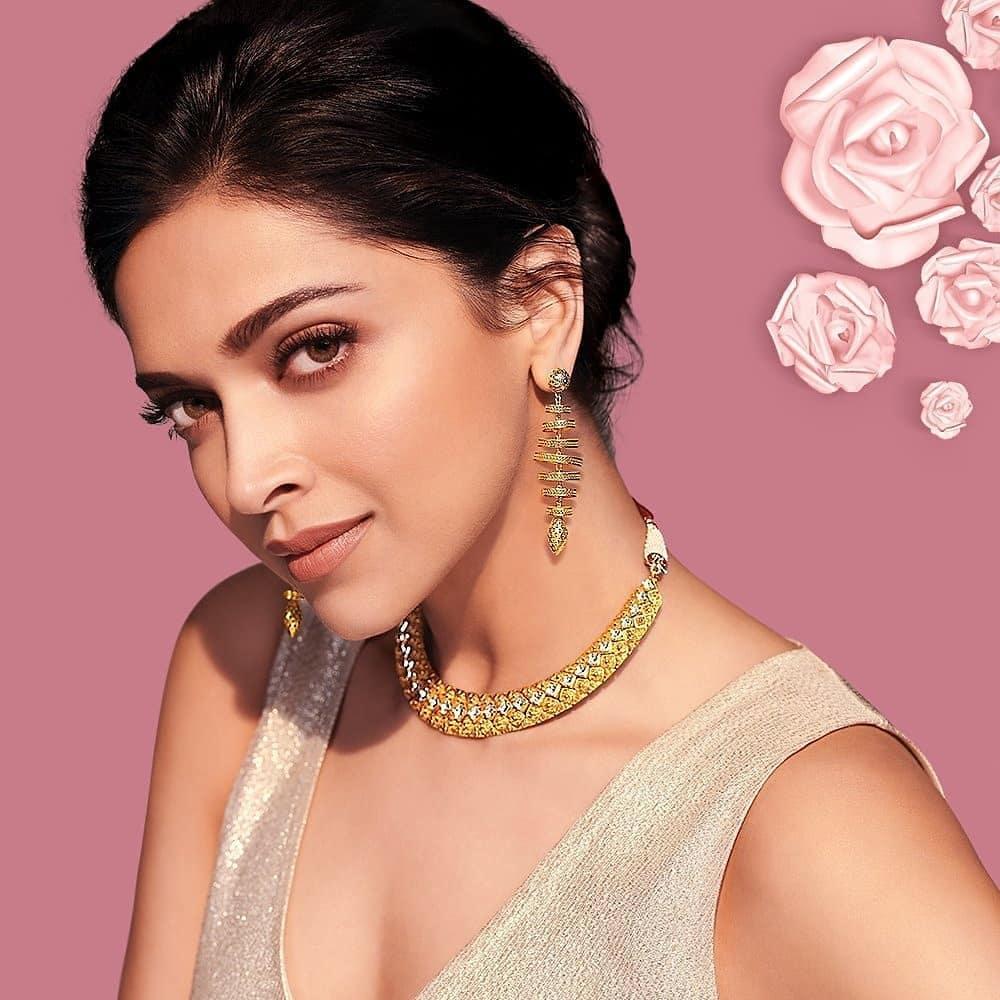 Senco Gold and Diamonds are known for their exquisite bridal gold jewellery pieces and are have been stunning people with their grandiose designs and patterns. With their gorgeous jewellery collection, they have a traditional collection, floral collection, semi-precious stones and even artificial jewellery.
Creative and professional regarding their work, the team at their store makes each bridal gold jewellery piece look royal. The Senco team has always been helpful while offering different options and have always been known to create jewels as per the requirements and personality of the bride.
3. Om Sons Bridal Store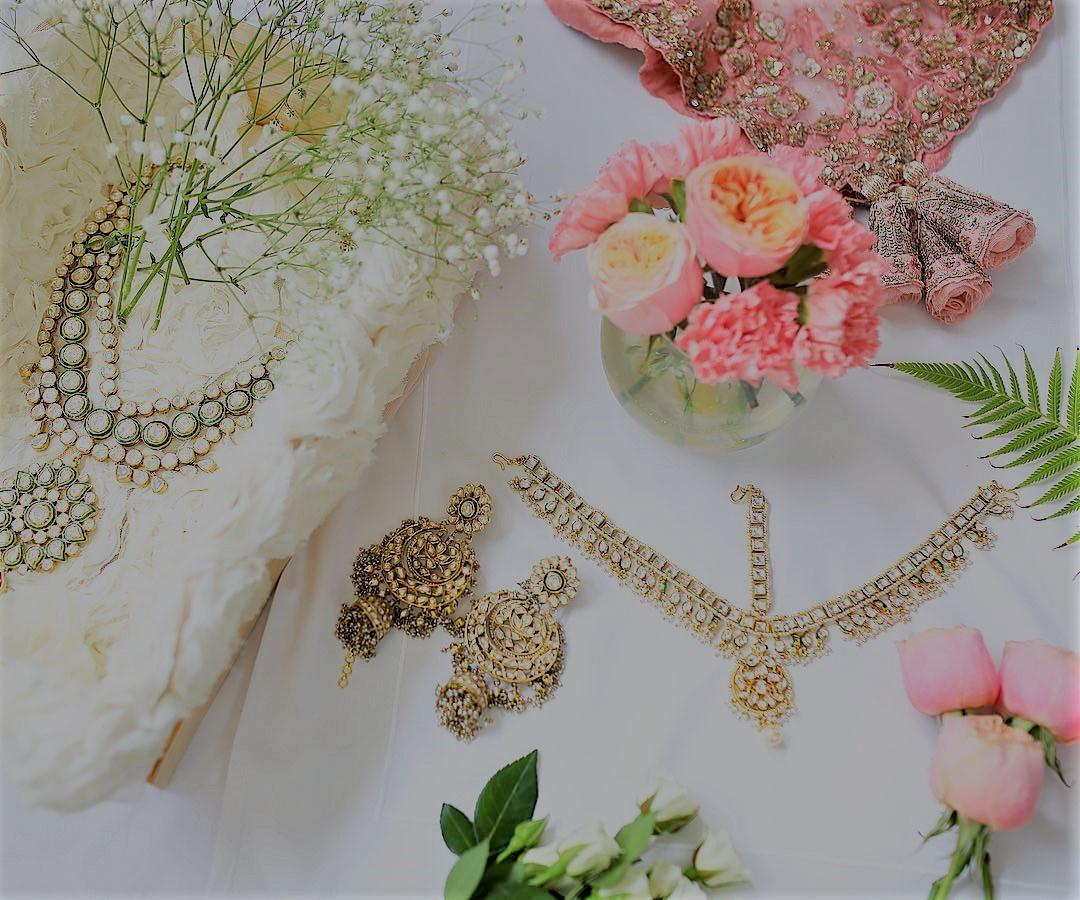 Founded in 1984, the Om Sons Bridal Store has been providing bridal gold jewellery in different designs and patterns for a long time. All about that grandeur look, the lady of the evening needs to look stunning and Om Sons Bridal Store has everything you need for that.
With numerous designs to choose from, you will be looking exquisite and flawless once you get ready and all eyes will be on you when you walk towards the stage. With genuine and intricately handcrafted jewels used for customised creations, they will barely take around 10 days to create your jewellery.
4. Sil Gold Jewellery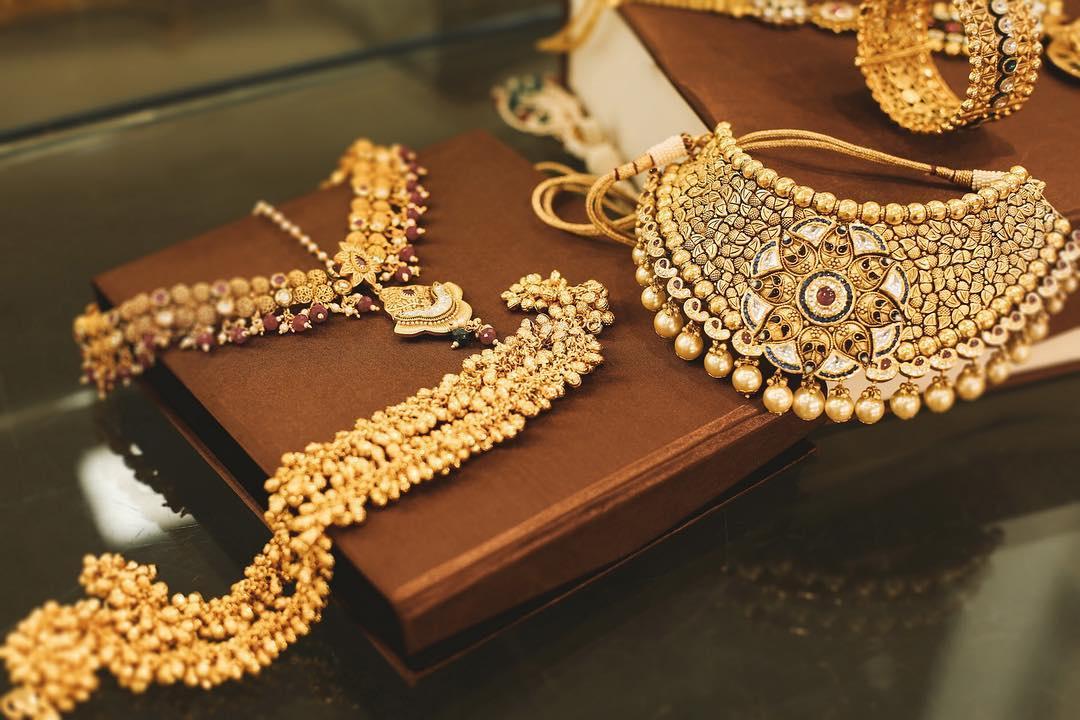 With exclusive bridal gold jewellery for all women, Sil Gold Jewellery is one of the finest jewellery stores in Delhi. Since its opening in 1992, it has been creating jewels for a long time in various styles and designs. Whether you want customised bridal gold jewellery or antique traditional jewellery for your wedding, Sil Gold Jewellery is the best option available for you.
Crafted with intricate designs and patterns, it excels in creating looks worthy of the glamorous Indian bride, and in customising them as well.
5. BK Jewellers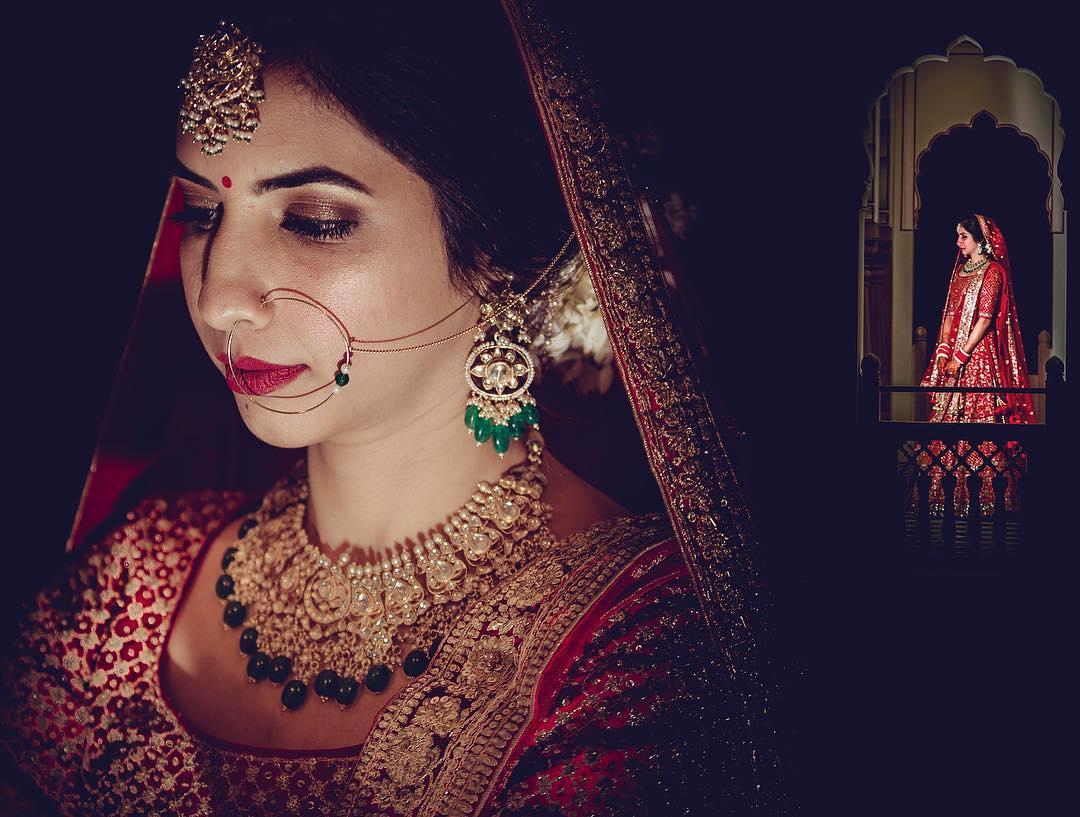 Started in 1968 by two brothers in Old Delhi, BK Jewellers is a very well-known brand. The two brothers who founded it were great experts in Jadau jewellery making and within a decade their business started to flourish. Even after 30 years, their name is a brand and their jewellery is known to stun people. This holds especially true for their bridal gold jewellery.
Along with diamond, gold and silver, they also work with semi-precious stones and have trained craftsmen who make amazing intricate jewels.
6. Tanya Rossi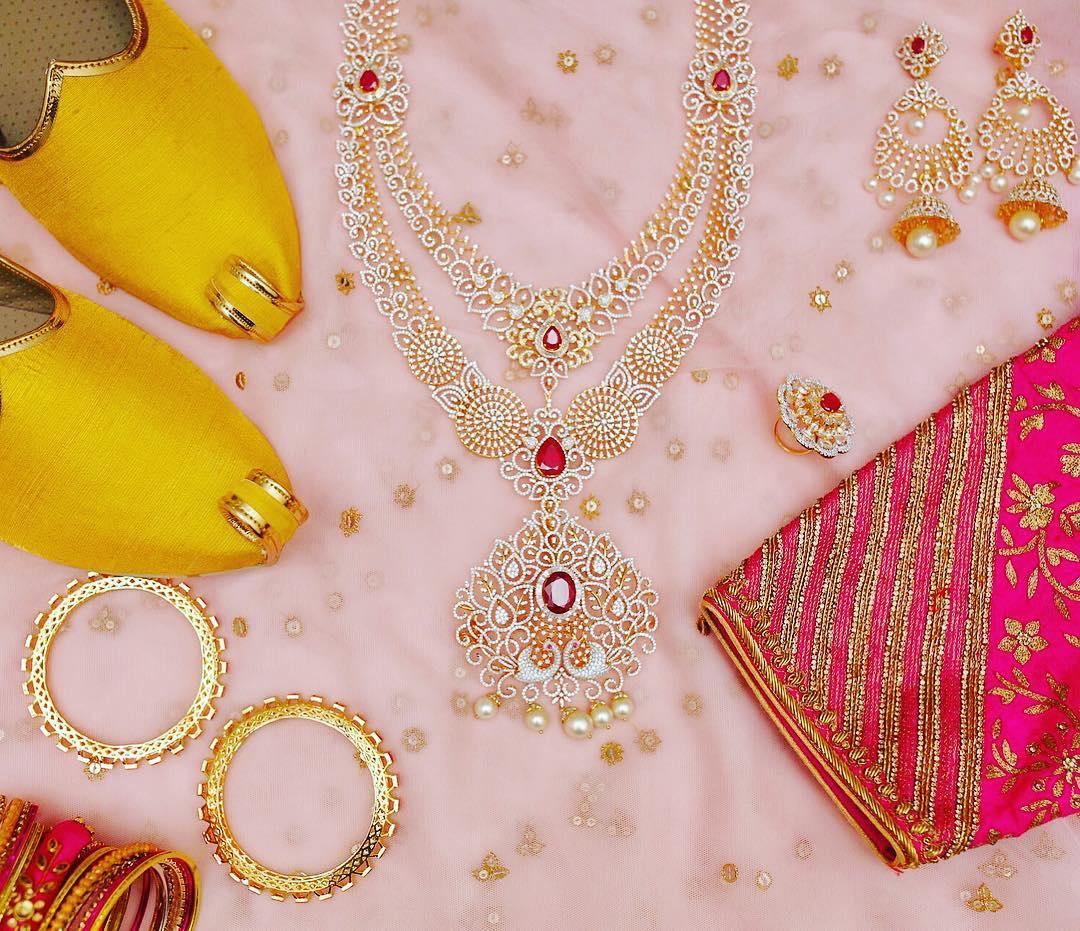 Blending grace and elegance, Tanya Rossi is the perfect brand for you to get your bridal gold jewellery if you want some exquisite and dazzling pieces of jewellery for your wedding. Located in South Mumbai, they have provided their services to many happy brides over the years and also customise jewellery pieces according to your budget requirements.
While working with precious and semi-precious stones, they work only with high-quality raw materials. They are known for providing jewels that are classy, contemporary, regional Indian, designer and vintage in style.
Choosing the right kind of bridal gold jewellery is very important when it comes to the wedding as the same kind of jewellery doesn't suit all brides. While temple jewellery might look good on one, the others may look good in a Kundan necklace. So, it's very important that you choose the right jeweller and most importantly, the right jewellery, for your wedding to look stunning on your special day. After all, we all seek the bride at the wedding!
Want to know about more vendors that offer great jewellery? Check out our full list of jewellers here!