Bridal Dance: The 2019 Mix Of Soulful And Peppy Numbers For Your Perfect Bridal Dance
If you are going to be a bride soon and want to give a rocking yet touching bridal dance performance on your Sangeet night, then this list of numbers will give you all the ideas you need.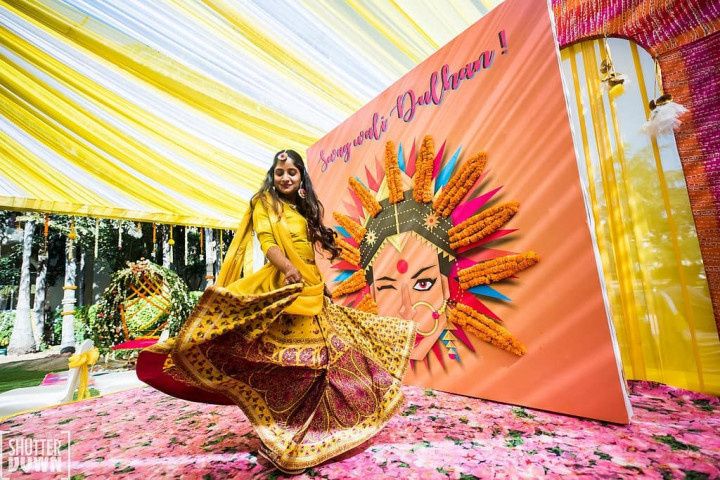 Different cultures, different rituals and different customs, but what remains a part of almost every wedding you will ever attend is dance. Be it the Delhi-style Baaraati dance or the Sangeet-night bridal dance, shaking a leg cannot be a part of weddings, especially in India. And when it comes to dancing too, there can be so many permutations and combinations - the bride dancing with her gang, the groom with his gang, the families, friends and a mix of all these.
Then comes the couple dance which is one of the most awaited performances during any Sangeet function. But there is one performance which people wait for even more eagerly. And yes, we think you already guessed it. We are indeed talking about the bridal dance. Millennial brides these days do not just sit in a corner, all coy and demure waiting for some or the other cousin or friend of hers to pull her onto the dance floor. She doesn't act as if she doesn't know how to dance or that she is nervous. Brides today get on the dance floor and set the stage on fire with their bridal dance performance.
If you are going to be a bride soon and you want to do just that too, then we know what you need. You need a list of dance numbers which are a mix of soulful, peppy and romantic songs. Now what you have to do is go through the list, take your pick, make a mix and start rehearsing girl! Here goes:
Soulful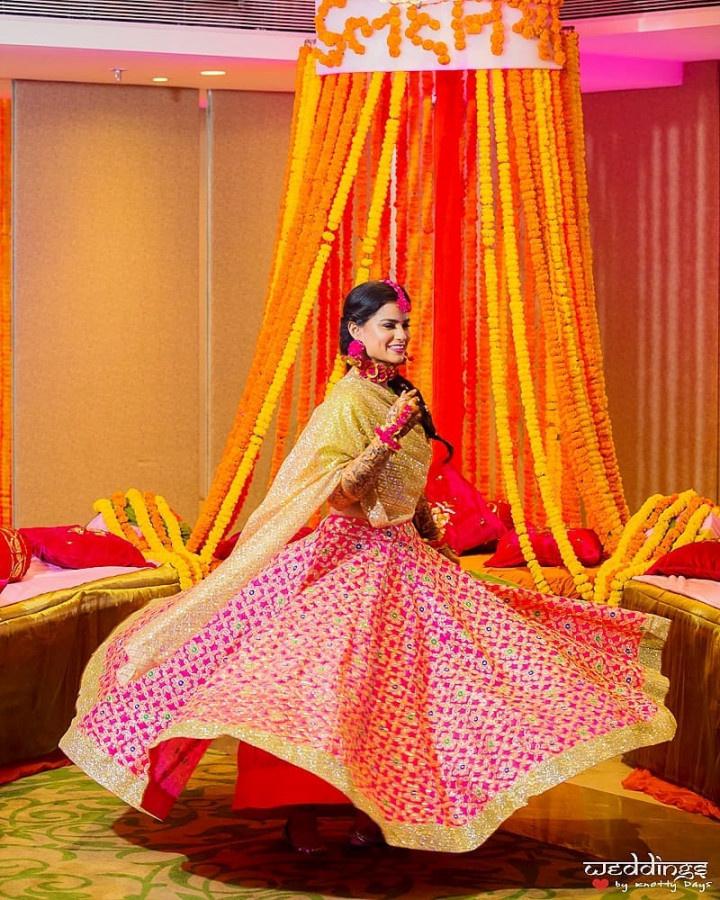 1. Main Nachdi Phiran from Secret Superstar
This beautiful slow track by Meghna Mishra has seen a fan in every soon-to-be bride ever since it released in 2018. It has been covered by many artists and has been a part of many wedding videos. This track will bring a tear to everyone's eyes, no matter who it is!
2. Afreen Afreen from Coke Studio Season 9
Another amazing and soulful track that we just cannot let go of is Afreen Afreen from MTV Coke Studio sung by Rahat Fateh Ali Khan and Momina Mustehsan. This is another favourite among brides, and for all the right reasons too.
3. Chaudhary
Now this song, though a very old Rajasthani folk song was rehashed in the second season of MTV Coke Studio by Amit Trivedi featuring Male Khan. It is the right mix of soulful and peppy, so that's a win-win.
Romantic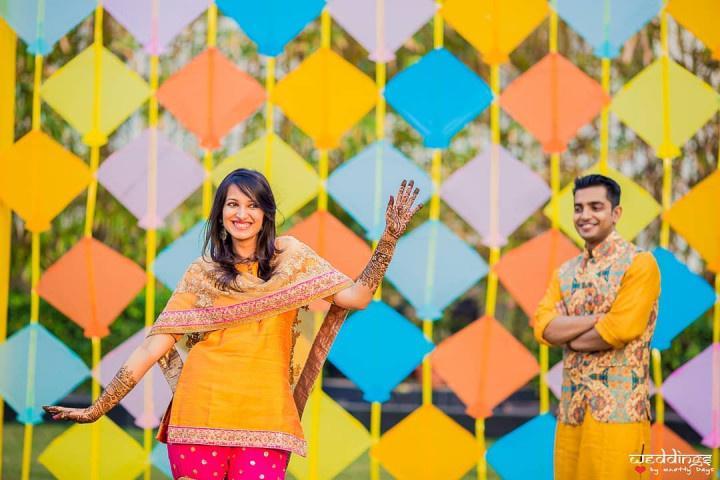 1. Tu Laung Main Elachi
The Hindi version of the very famous Punjabi song, Laung Laachi by Mannat Noor, this one by Tulsi Kumar was a part of Kartik Aaryan and Kriti Sanon starrer Luka Chuppi. One awesome romantic number, we say.
2. Leja Re
We have heard the lyrics before, but Dhvani Bhanushali infused new life into this song with her peppy voice and quirky music. A great number for your bridal dance, just the right mix of romance and quirk.
3. Main Teri Hoon
A happy, sappy and romantic dance number by Dhvani Bhanushali again, this one has our heart. And we can assure you that it will have your groom reeling with happiness once he sees you dance to this song. The lyrics are quite catchy and meaningful, despite the song being a very upbeat one.
Peppy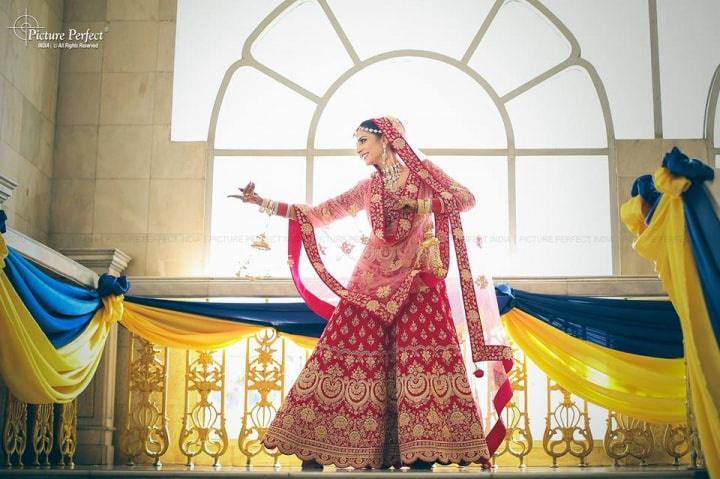 1. Lamberghini
This one song by The Doorbeen featuring Ragini has taken the entire country by storm. There hasn't been one wedding function in the past few months where this song didn't play. Trust us, it is one of the top choices for bridal dance this season.
2. Dilbar
The amazing Neha Kakkar awed us yet again with her peppy rendition of the classic Sushmita Sen-starrer sizzling number Dilbar Dilbar. If you are a bride who wants to stun her husband-to-be as well as the guests with her sexy moves, then this one's tailor-made for you.
3. Tu Cheez Badi Hai Mast
And how can we forget the sizzling remake by Neha Kakkar which can make anyone groove within seconds? You will have so much fun dancing to this one, and you can even have your groom, friends and/or cousins join in later and convert it into a dance fest of sorts.
Now you have a full-fledged list of all kinds of songs you can give a superb bridal dance performance too. If we were to advise you any further, then we'd say pick a song from each category and give a mashup performance. Everyone will love it and so will you. Being the bride, you are already the star of the festivities, but this bridal dance sequence will turn you into a superstar. So, pick your dance numbers, get rehearsing and set the stage on fire. Oh, and we are sure that your groom will not be able to take his eyes off you even for one second.
Got any queries at all regarding your bridal dance or anything else related to your wedding? Well, you know you always have us to answer all your questions. Just drop them in the comments section and we will get back to you ASAP!