9 Most Popular Destinations in the Country to Pop the Question
You don't always have to fly somewhere exotic to have a perfect proposal for your partner. Read about 10 off-beat settings that will make your partner go weak in the knees.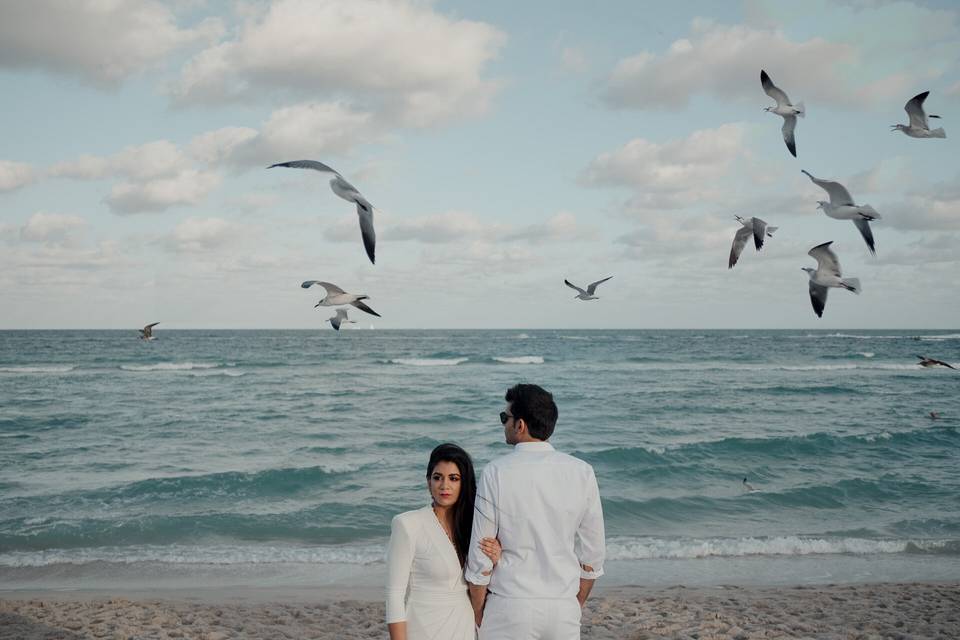 Asking the love of your life to marry you needs a "perfect" setting, isn't it? Setting up a proposal is not just extremely personal to your mutual tastes, but also sets a tone to the life the two of you are going to spend together.
A candlelight dinner with personalised touches is an age-old proposal setup that might never get old. But if you are willing to go a mark higher to propose to them in a surreal setting, when they least expect it to happen, you are sure to sweep them off their feet. If not, they would still applaud you for your ingenuity and might eventually say yes.
We will give you 9 destination options that are trending and make for a priceless proposal setup.
While enjoying a cruise on a yacht in GOA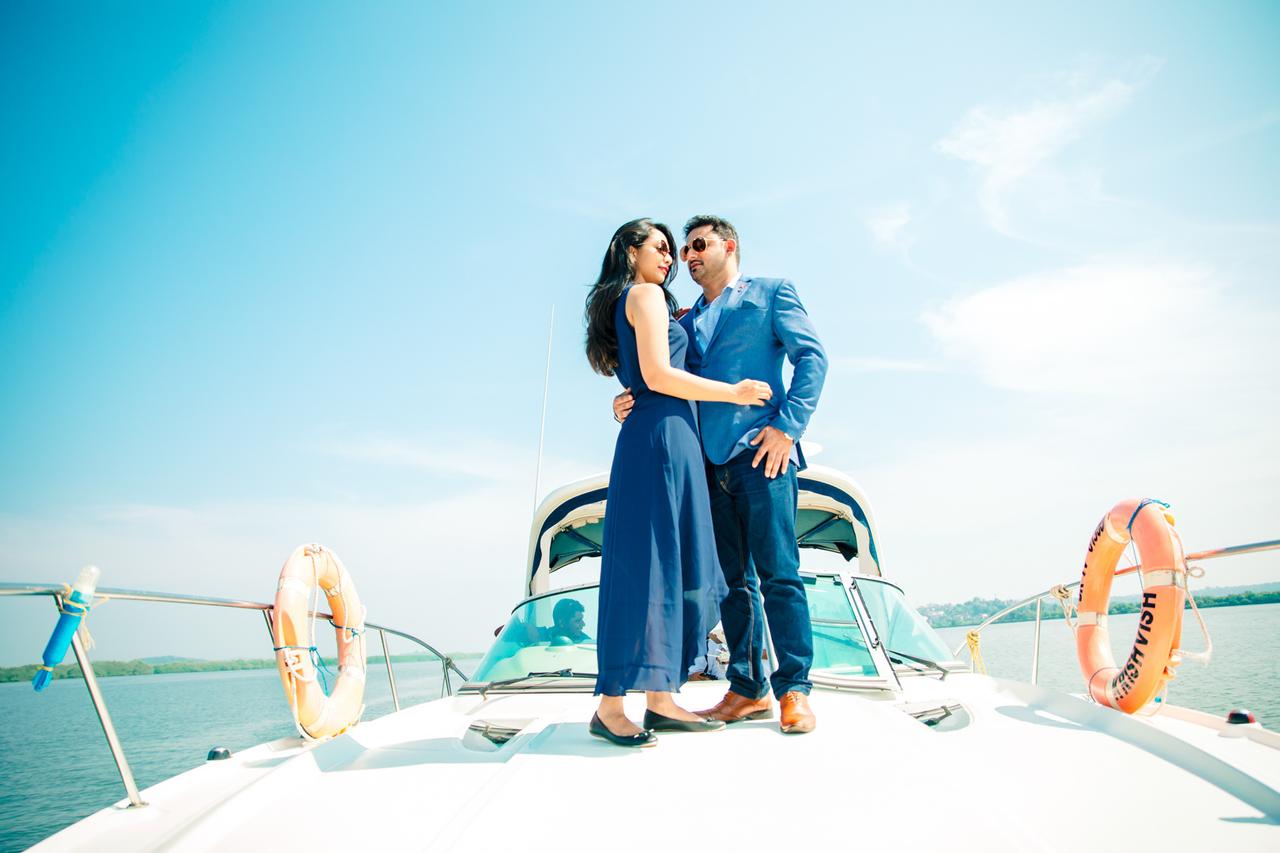 The Goan sunsets have been a backdrop to several weddings, endless proposals, and need we forget the beautiful pre-wedding shoots. Take your proposal a notch higher by opting for a romantic yacht in the blue waters. Private yachts in Goa are a thing, without you having to burn a hole in your pocket. Sunset is a great time for you to pop the question! Keep a caddy with champagne and glasses ready for you to enjoy the beginning of a new chapter with your one and only.
Amidst the Sunkissed, snow-capped HIMALAYAS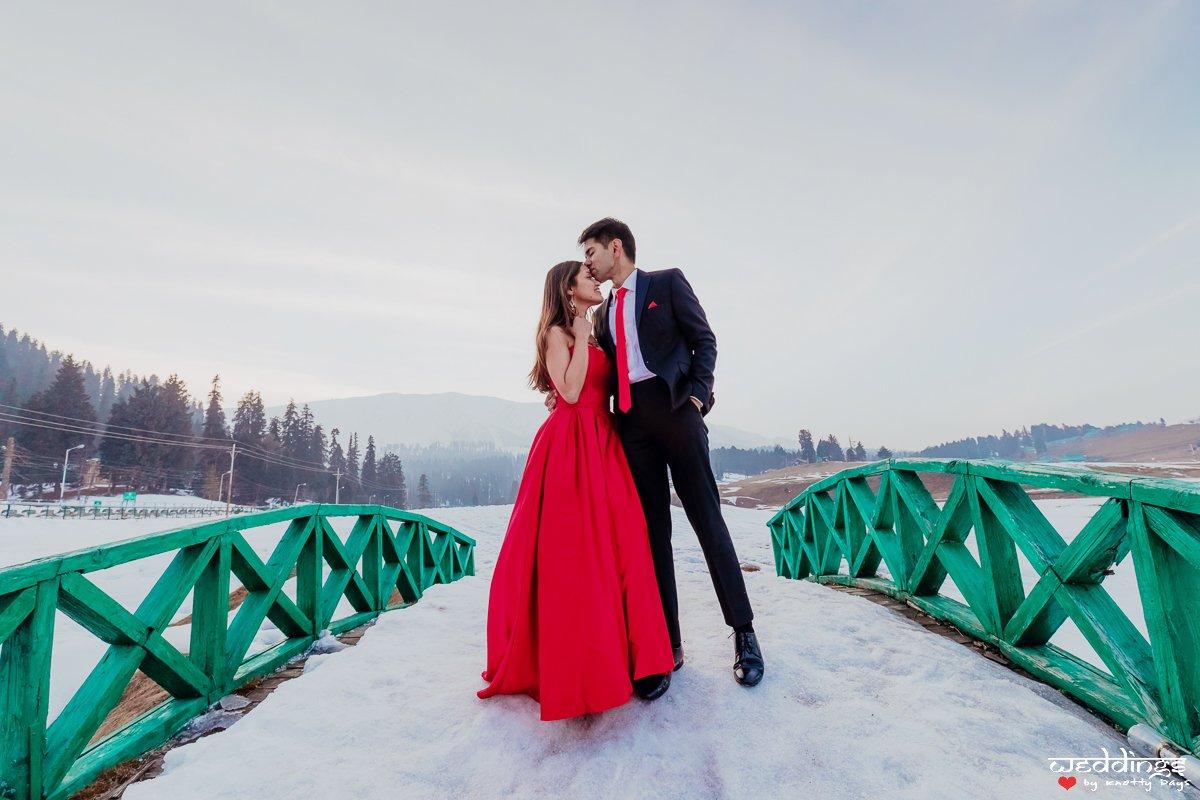 If the two of you share a mutual love for the mountains, the two of you can plan a trip to the Himalayas and you can pop the question amidst the mountains. The crisp air, the nature trails, and the stunning backdrop make for a perfect proposal set up without you even trying. If you choose to go during the winters, the snow-capped mountains will take her breath away!
On the ethereal king's lake palace in UDAIPUR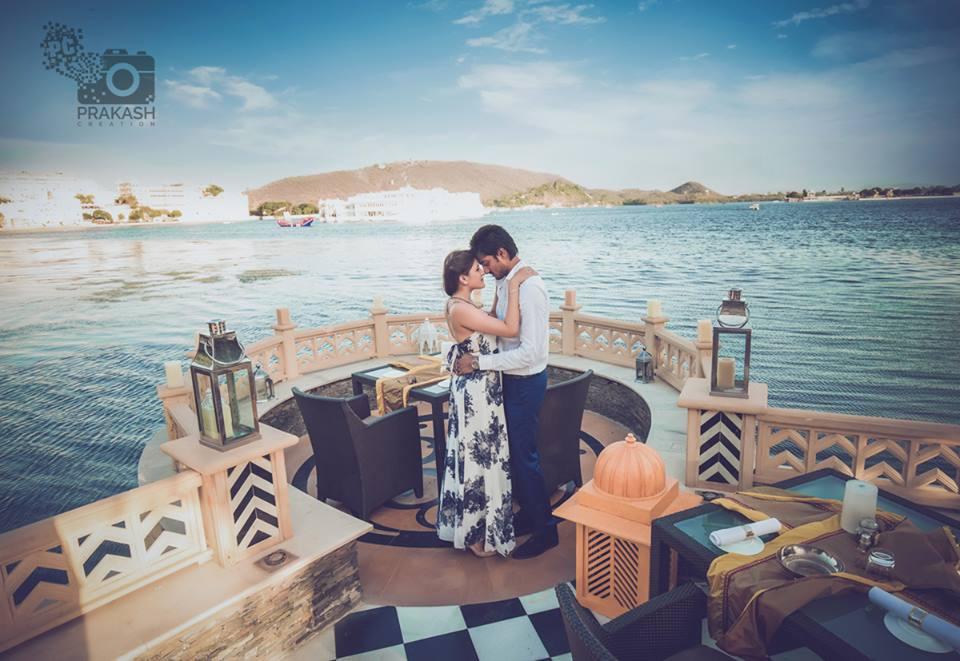 The Udaipur lake palace is synonymous to royalty. If the two of you have a penchant for places wrapped in history, a stunning palace in between a lake and a backdrop of the Aravalli range is as magical as it can get. Feel like royalty with a grand proposal at this lake palace.
Under the misty waterfalls of WAYANAD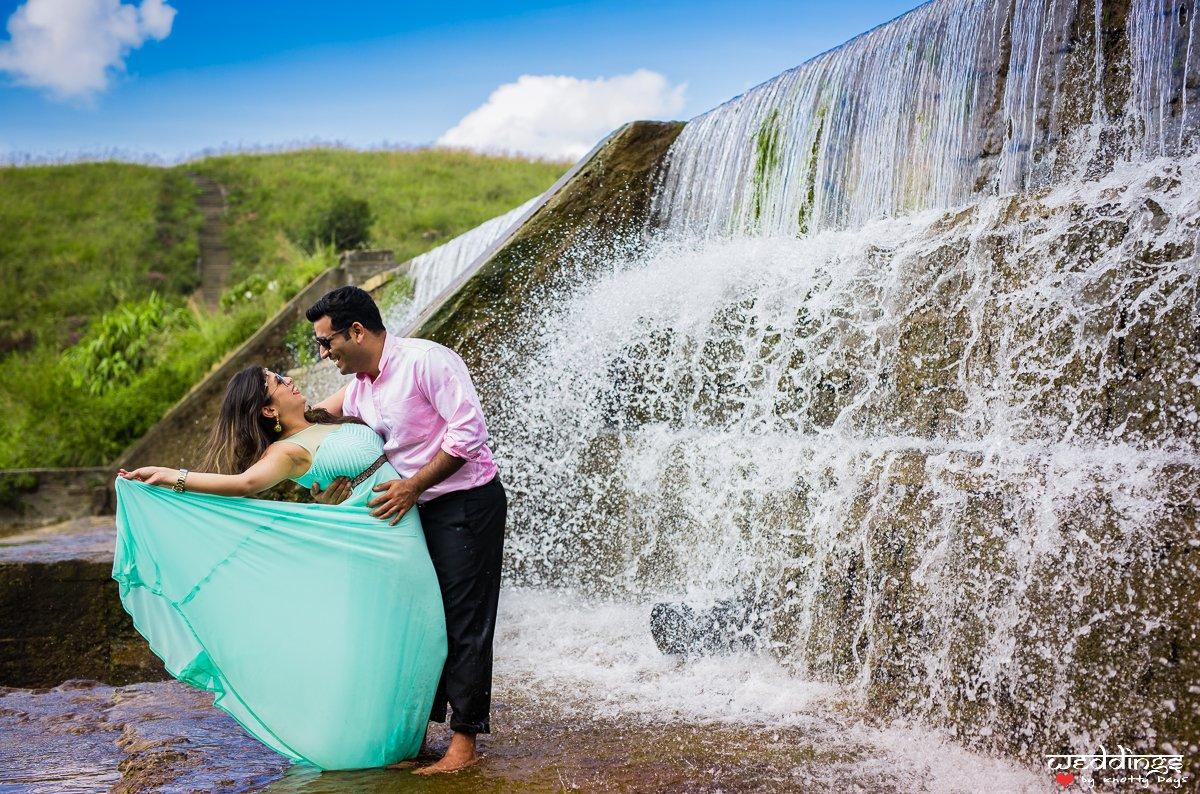 If you want to set up a mystical proposal, with dewy backdrops, lush forests, valleys, and the sounds of nature, the misty waterfalls of Wayanad are what you should be looking at. The sight with the cascading waterfalls is stunning beyond words.
While scuba diving in the ANDAMANS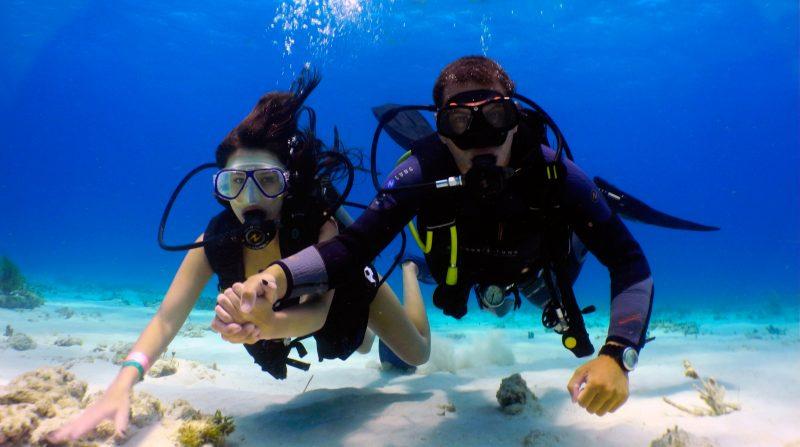 Image Courtesy: Travel Planet
Are you two the adventurous kind? If yes, plan a vacation to the Andamans and propose to her underwater. The beautiful corals, fish, and a stunning underwater experience will make your proposal very special. If you are someone who cannot express as well as your partner does, take this opportunity to propose to them underwater.
Against the backdrop of the dreamy TAJ MAHAL, AGRA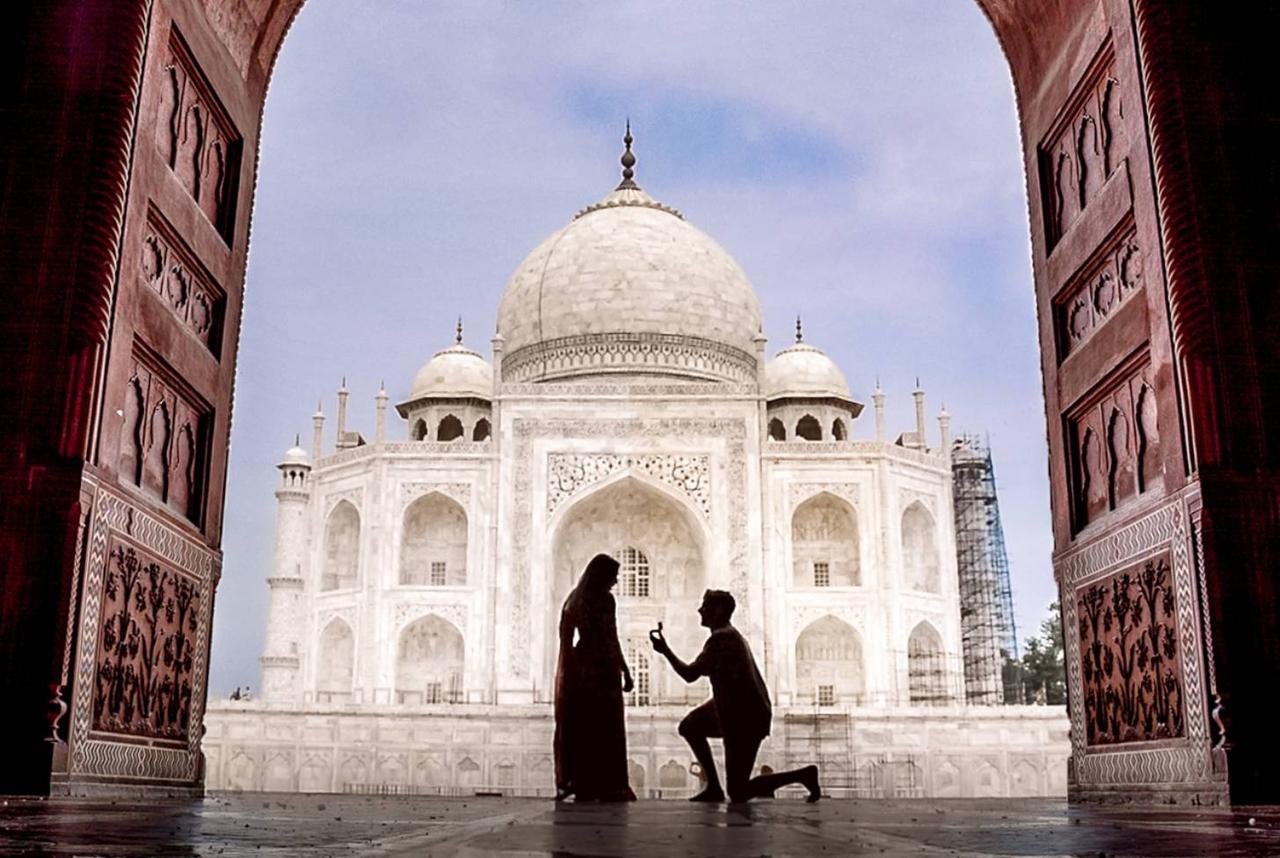 Image Courtesy: Kiwis Off Course
If you believe in symbolism, are the one who loves to express their love with poetry, you can definitely consider Shah Jahan's ode to Mumtaz–the Taj Mahal! It is said to be the greatest symbols of love to exist on earth, what better place to propose to your beloved with a magnificent Taj Mahal standing in the background?
Amidst the lush greens of AAMBY VALLEY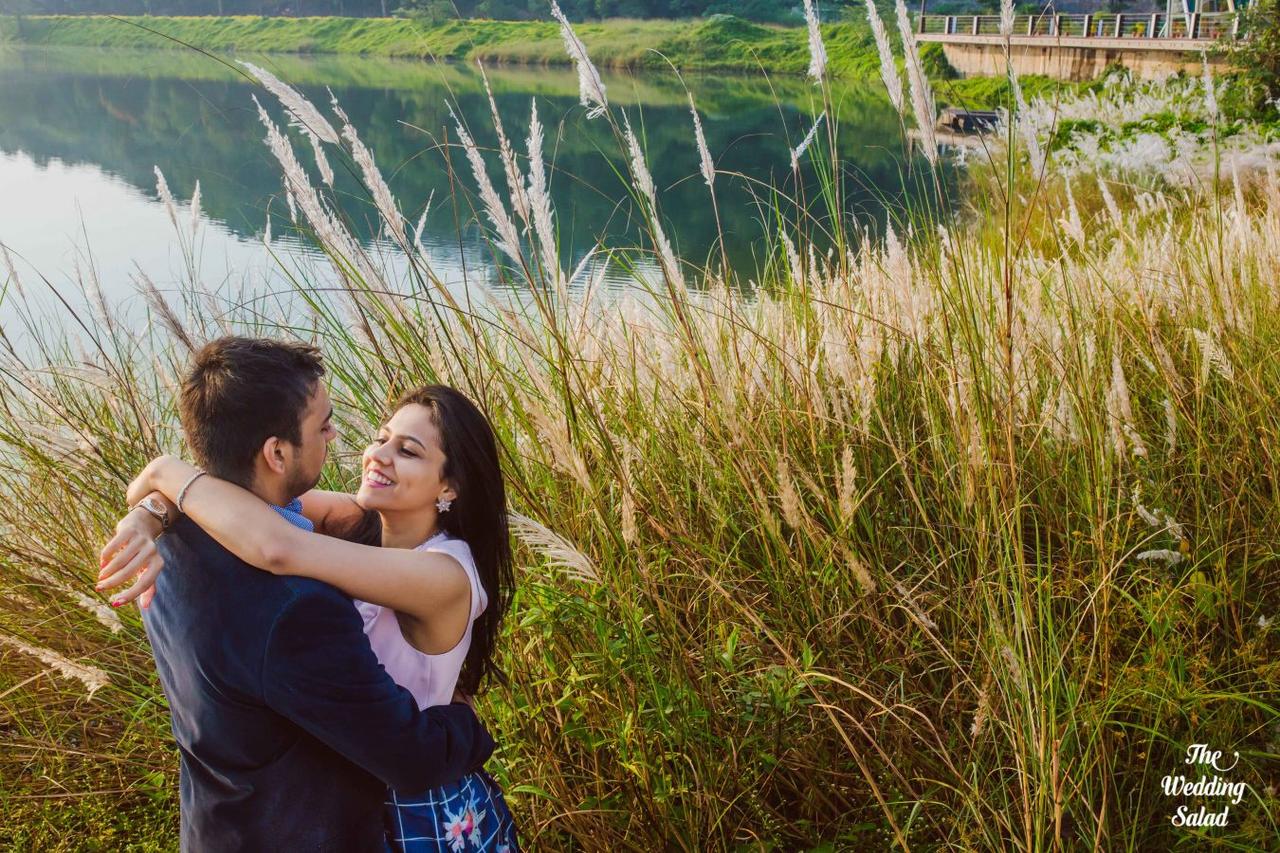 Love them surreal movie proposals? The Aamby Valley in Maharashtra with a lush green backdrop makes for a romantic, straight-out-of-a-movie kinda proposal. An enchanting view of the valley and a lake not only make not only give your proposal pictures a dreamy look but will make the event in itself out-of-the-world special.
In the middle of an endless stretch of flowers in UTTARAKHAND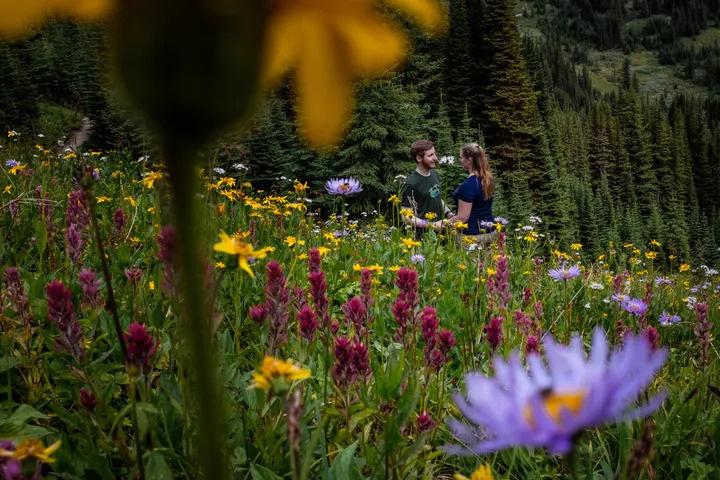 Image Courtesy: Huffpost
A storybook proposal is made of meadows, colourful flowers, birds, and magic. Walkthrough the majestic valley of flowers, laced with alpine flora and wilderness. With nature around, and not just a bouquet, but an entire valley of flowers, propose to your loved one and see them smile cheek to cheek.
While walking in the clouds in MEGHALAYA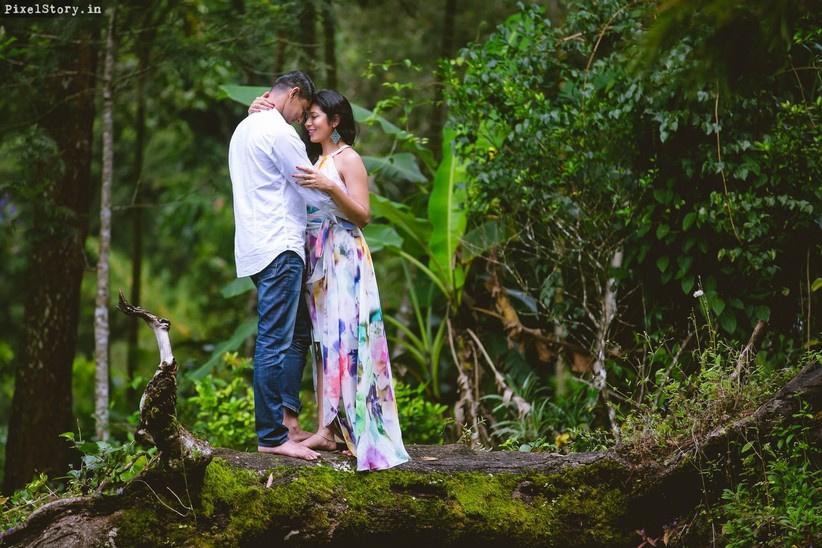 Want to give your partner a cloud 9 experience while you ask them to be yours forever? Meghalaya, the abode of clouds like it is popularly known, is a great destination to make a proposal to your beloved. Walk hand-in-hand through nature trails that feel like a walk in the clouds. She wouldn't say no, we can assure you!
We hope you could find something that your partner would love. Whether you choose to go trekking on the top of a mountain or choose the plains with a stunning backdrop of flowers, your thoughtfulness will speak for itself.
With so many destinations in India to choose from, which one would you like to go with? Share with us in the comments below!