3 Easy Steps to Post A Discussion On WeddingWire India Community
Wish to post a discussion in the WeddingWire India community? Here are 3 easy steps that will give you the ticket to be a part of Community conversations. Read to know more!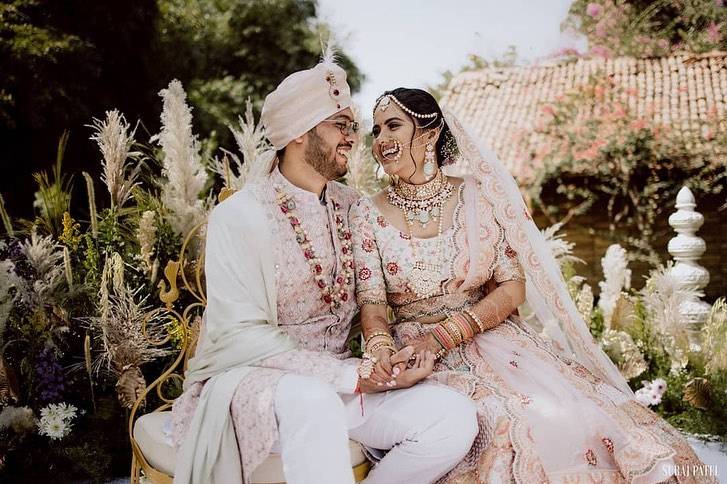 Indian weddings are all about happiness and joyful rituals. The essence of Indian weddings revolves around a lot of things. From selecting the perfect venue to picking the best decor, #ShaadiKiTayaari is an essential part of a successful Indian wedding. Perfection lies in the minute details of wedding planning. Are we right or are we right? What's better than being able to plan your wedding in one place? Sounds easy-peasy! Sharing your ideas and confusions with other couples on the WWI forum helps in availing tons of solutions and the trendiest wedding ideas and you also realise you're not alone in this!
WeddingWire India community is a one-stop-shop for planning a #Shaadi with ease. If you are a newbie in the WeddingWire India Community and don't know how to start a conversation here, we have got your back! Posting a discussion on the community is a hassle-free task. Once you get a hold of posting discussions on the forum, there is no going back!
The experts at the WeddingWire India community help you avail voguish ideas and solutions to your wedding queries. Get ready to be a part of our exciting WeddingWire India Community while we start helping you with a tour of posting discussions on Community!
The Sign-Up
That's a piece of cake! Signing up is the first and the foremost step for posting a discussion on the WeddingWire India Community. Once you download the WeddingWire India planning app, the process of signing up begins. Fill up the details required to sign in with a new account. You can also get through the process by signing up from your Facebook or Google account. Sounds super easy, right? Let's get going!
Posting A Discussion On WWI Community
The WeddingWire India community has everything you need for planning a successful wedding! After you've logged into your WWI account, the process of posting a discussion is easy to grasp. Open the WWI community forum and click on the red pencil circle. The tab where you can post a discussion will open immediately.
Fill in the details of the topic you wish to discuss by mentioning the title and the message. Before clicking on send, choose the desired or most relevant group in which you would like to ask a question. There are 17 groups in WeddingWire India Community that help in posting a discussion according to your interest. And you are good to go!
Add Photos and Videos to Community Discussion
Wish to share your happiness through pictures and videos? They are a great way to express your feelings within the WeddingWire Community. Once you open the new discussion tab to type, there would be a box where you will have all the icons to add pictures and videos. The more pictures and videos you add to a discussion, the more brownie points you get! What to do after adding photos and videos? Click on the Send button!
These three steps are surely going to ease the path of your #ShaadiKiTayaari. Be a part of the WeddingWire India community while you post the discussions and get help from the community experts and members.
How many of you are excited to post a discussion on the WWI Community forum? Comment below and let us know!