7 Breathtaking Indian Wedding Invitation Card Format That Are Sure To Be A Hit
The fervour of the wedding celebration begins the moment the cards are given out. Give an aesthetic start to your wedding with these wedding invitation card format ideas and make a beautiful beginning of your story.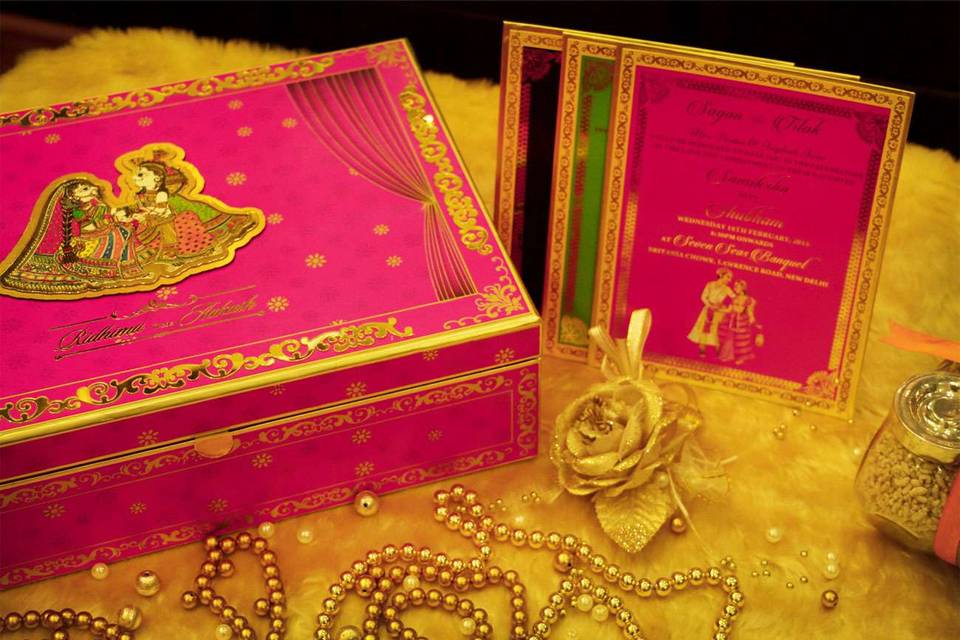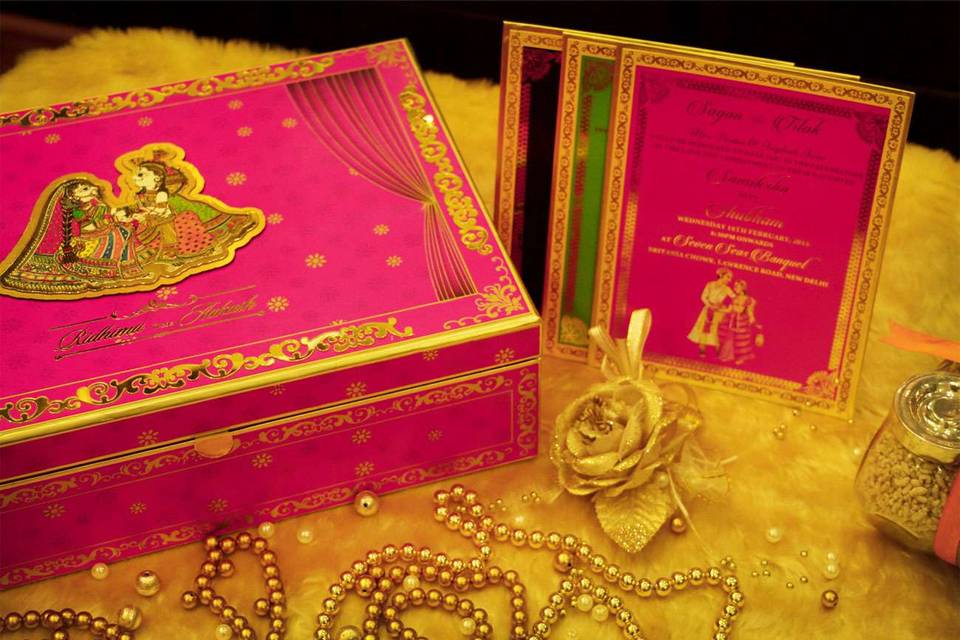 Image courtesy: Desertpearl.in
In the Indian context, the wedding card in itself is a grand and noteworthy kick start to wedding preparations. There is an extreme amount of thought behind the aesthetics of a wedding card or the lack of it as soon as the card reaches the guests. This certainly accounts for the ever booming card industry. However, if you go for a standard wedding card printing process, chances are you will be shown different versions of the usual wedding invitation card format well received in the market and nothing out of ordinary in terms of design or text.
Not your style? Fret not, we have 7 tips you can use to make your wedding invitation card stand out and most importantly, better adhere to your personal preferences and style. Keep in mind the 7 elements below for giving your guests an awe-inspiring experience right from the start they receive your wedding invitation card. Take the guide below!
1. The Flappy Surprise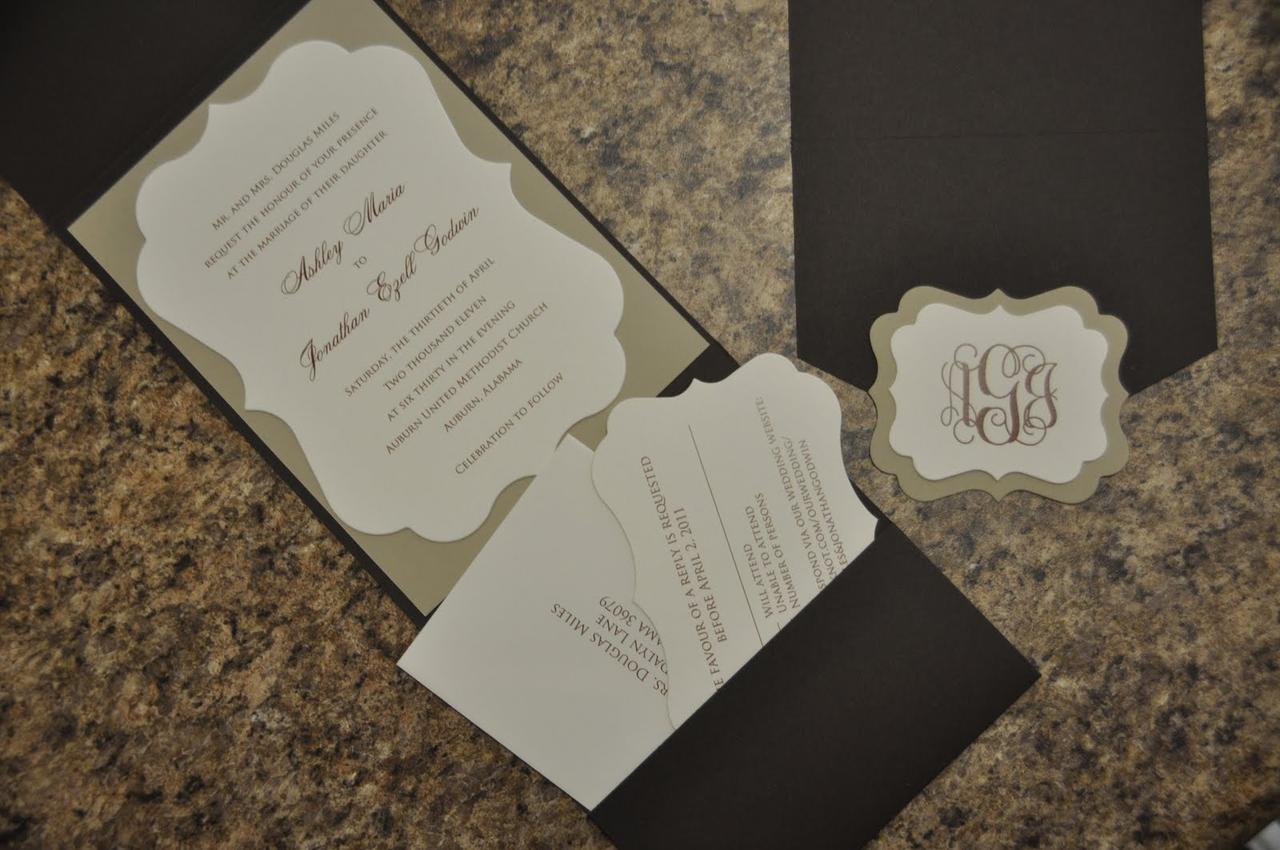 Image courtesy: Wiregrass Weddings
A usual wedding invitation card format includes at least 3 pamphlets for different functions inside the casing, which makes it an elaborate and even bulky affair. If that's not your style, you can go for a sleeker version and surprise the recipients with a flap style format. Basically, you can replace the 3 different pamphlets by little windows in the main card itself, covered with a flap, which guests can lift to see the details of a particular event.
Go creative with it, use drawings and sketches to make it more visually appealing, if that suits you.
2. Picture Charm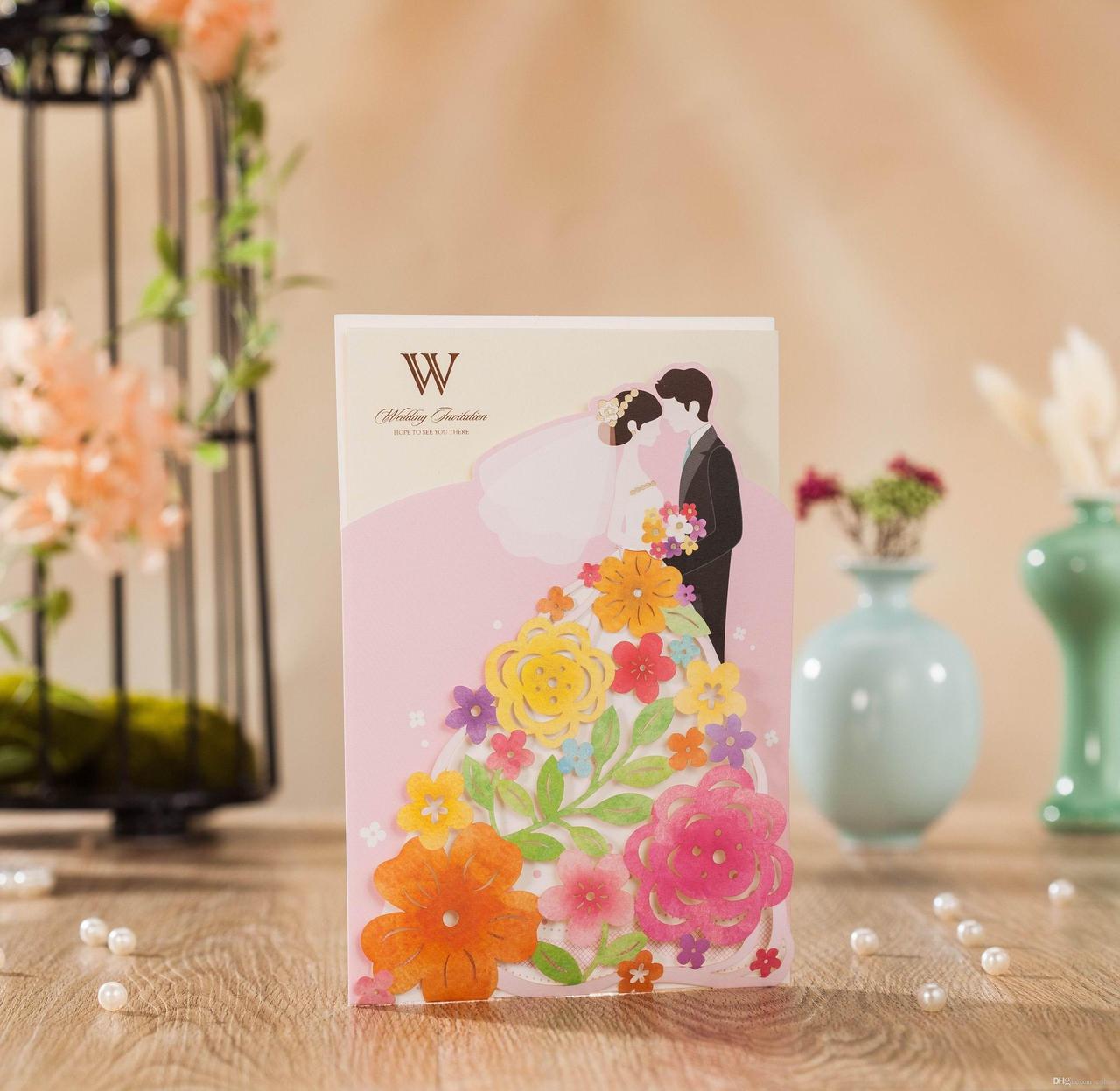 Image courtesy: DHGate
If you are up for giving a personal touch to your wedding invitation card format, this is what you can try. Along with being careful with choosing the right kind of color for the base and the ink, you can add the exact flavour you want, with adding a picture of yourself with your prospective partner in the invite. With so many photographers for pre-wedding photo shoot and so many options, this won't be a too big a task either.
3. Thematic Art Cover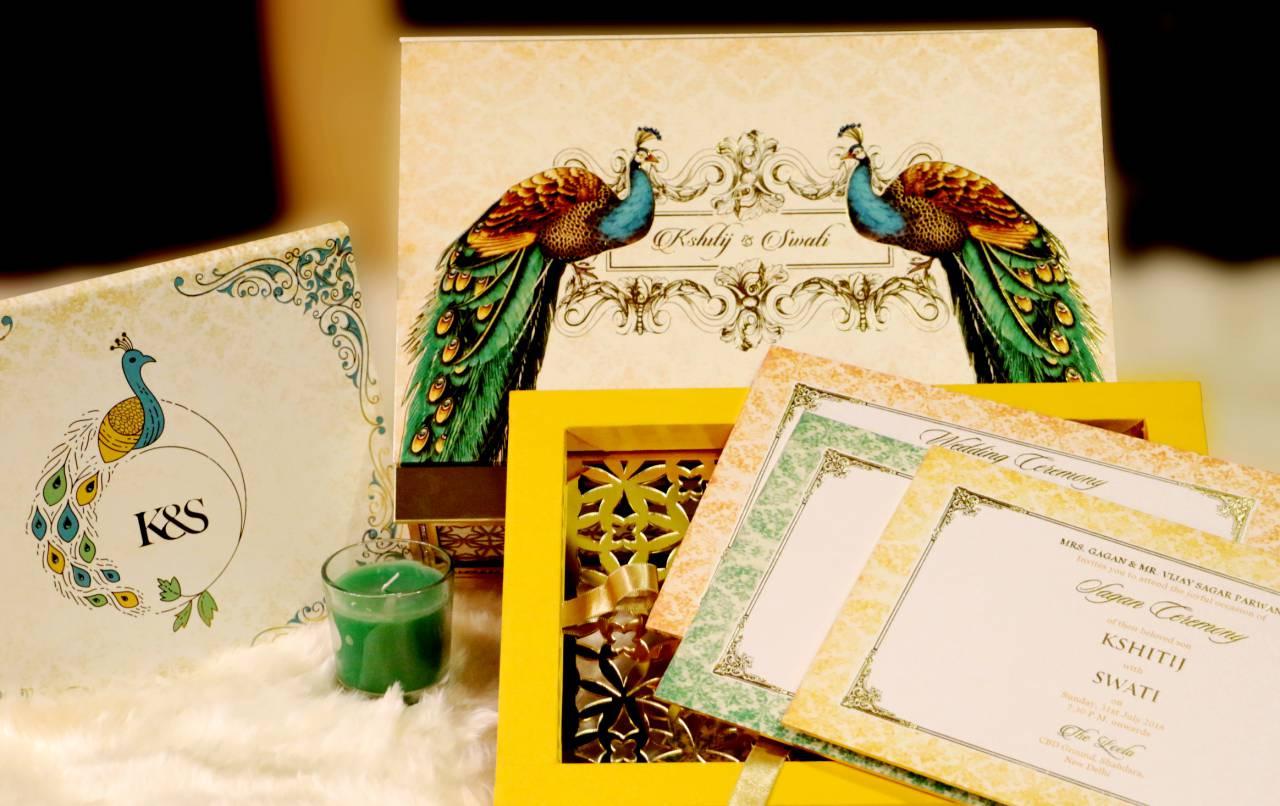 Image courtesy: VWI.com
In case you want to add a little fun to the wedding invitation card format for your special day and make it stand out with its creative side, you can go for a thematic look for the invite. Take your inspiration from the various options according to your and your partner's taste. You can go for an ultra romantic Titanic theme or the grand The great Gatsby theme.
You could also get inspiration for your wedding card matter from comics and characters.
4. Say It With Text
Image courtesy: Behance
Another important thing to look out for, when deciding upon the design of your wedding invitation card format, is the text style you are choosing. The kind of text you use for the card says a lot about your personality, choices and about the outlook of the card itself. Go for softer, italic slants or cursive writing if you want an overall fairytale romantic vibe or an aesthetically neat look.
There are other options to choose from accordingly, depending upon the theme and visuals of the card.
5. His-Her Binary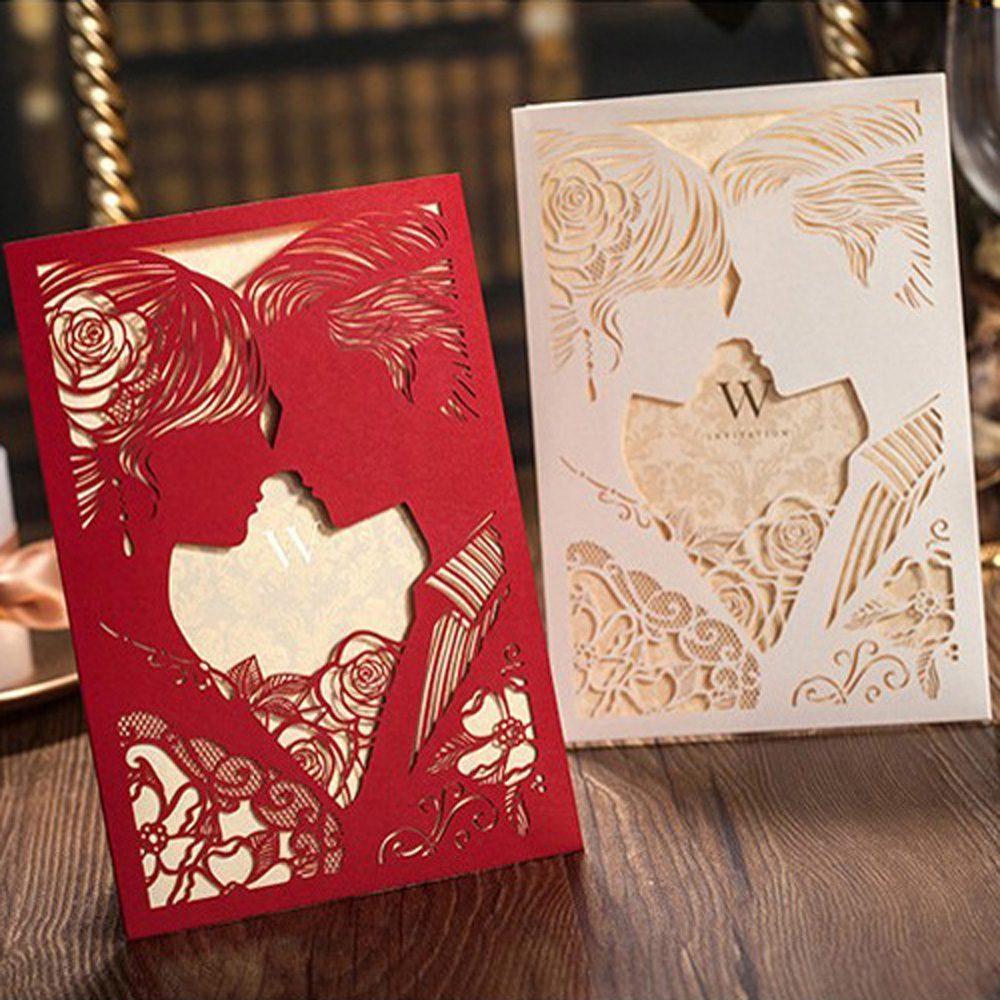 Image courtesy: Alia Express
It is the norm that the bride and bridegroom's family send out the invitations separately to their respective relations. Mostly, they go for either two completely different designs or two copies of the same design. We have a better option for your wedding invitation card format. Go for a his and her version of the same design.
Pick your colors maybe, both of the parties can pick a color they want to use and two same designs of the same card can be used with minor alterations wherever required. It will give a cleaner and more harmonious image of your wedding prep too and is just easier to manage in general.
6. Postcard It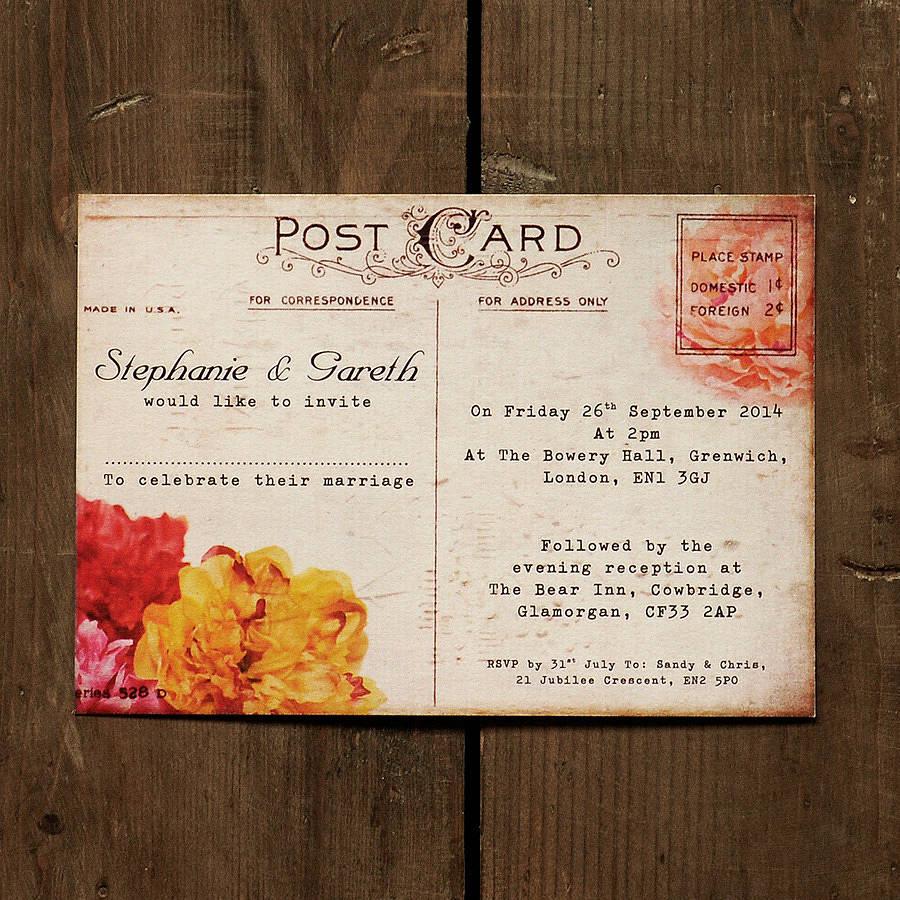 Image courtesy: Not On High Street
This is one cute design which has not been used often really but if you decide to go for it. Just know you will get enough props for the unique design idea. This wedding invitation card format makes use of the old postcard format that you can customise according to your needs.
You can play with colors and stamps specific to your wedding. If it is a destination wedding, you can also have the destination as background of the postcard or send an address slip with the postcard envelope. Go as creative as you can.
7. Pop Up Idea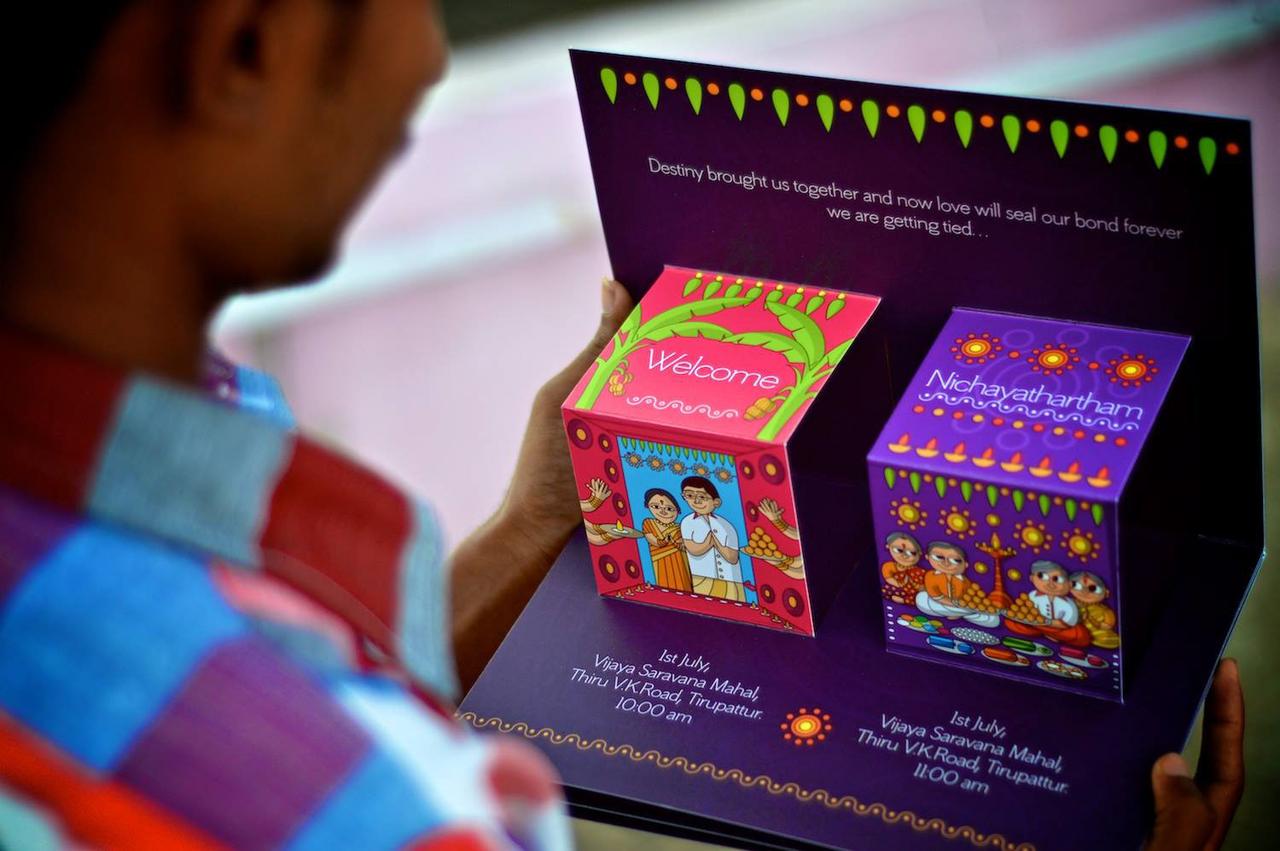 Image courtesy: Atma Studios on Quirky invitations
Another interesting wedding invitation card format you can use for your wedding is the pop up in the card. This will be a nice little surprise for the guests when they open the card. You can put a floral or decorative pop up or a laser cut design of the destination of your wedding, even if it's just your own home. You can go for as many options as there are elements in your wedding prep.
These ideas of wedding invitation card format are conventional yet classy. Which one of these do you like? Let us know in the comments below.