Your Quick Guide to Booking a Wedding Car Rental Service Smartly
After finalising all the venues and accommodation for guests, you also need to make sure that they are able to reach those places without any hassles. Enter: wedding car rental service that can take care of that and your Bidai car.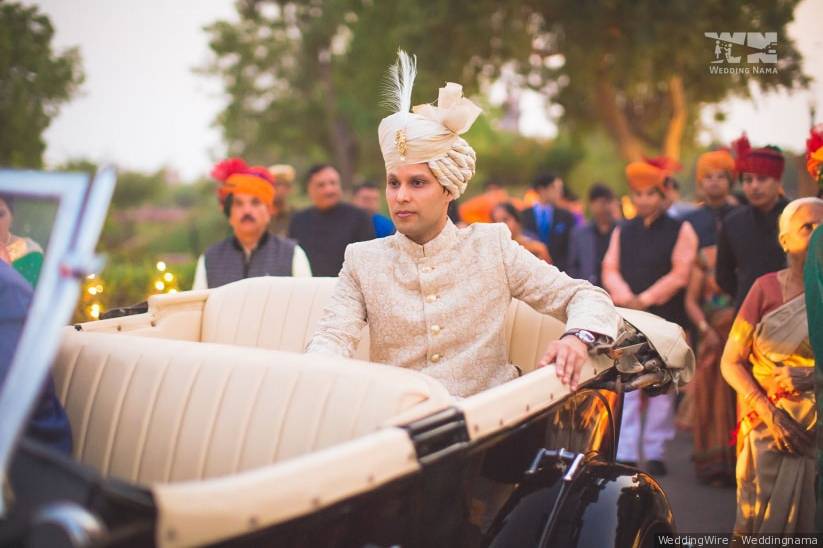 Visions fade from memory, but experiences remain etched forever. That is the prime reason why you put in a tremendous effort to make every part of your wedding impeccable. And the last one, the car that takes the newlywed couple away, is the part which even your guests take notice of.
The entry of eh bride and the groom is much talked about and it is, in fact, the first impression that the guests get of you as a couple, but the car that you choose for your Bidai is also equally important and plays a significant role. The time of the Bidai is hard for the family as well as the bride, but it is also one where you can leave a mark by the choice of vehicle that you choose. You might make an entry in a Bentley or a traditional classic ghodi, the Bidai can be as spectacular and the wedding car rental service industry will make sure you have a memorable experience.
Depending on your style, if you want a vintage car or a sports car, you can hire a wedding car rental service. Hiring one will be helpful for the transportation of the guests as well. But before you decide to sign that contract, here are a few pointers that you should keep in mind:
1. The choice of cars for wedding car rental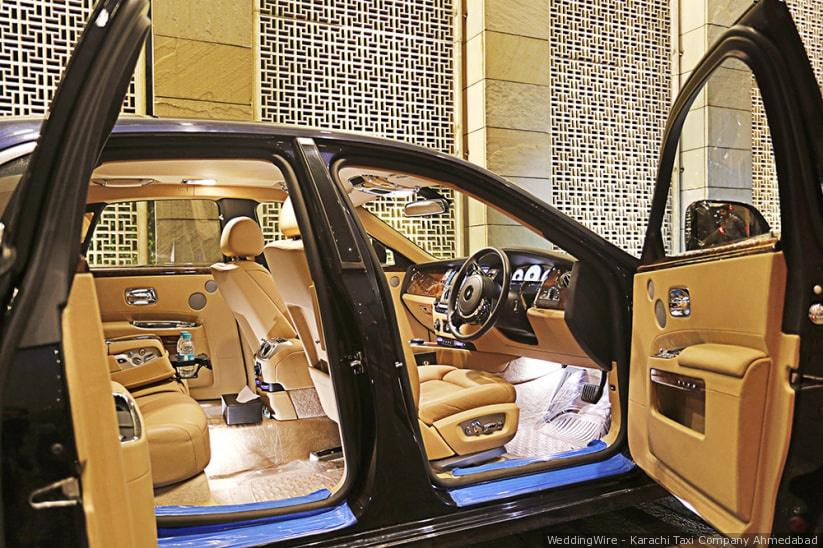 Your search for a wedding car rental service should start by deciding on the cars that you want to drive you and your guests. If, for instance, you want vintage cars to go with the wedding theme or tradition, your first move should be to locate the service providers that rent out your choice of cars and then take it from there. It's always a good idea to consult your partner and other people whose opinion and preferences you value before making the choice of cars. Even if you have your mind made about the type of cars, you might still want to go through the company's catalogue or the lineup of cars — you may spot some unconventional choices you've never thought of! Also, make a point to personally go and check out the present condition of the cars at the provider's facility before arriving at a decision.
2. The distance to be travelled using the wedding car rental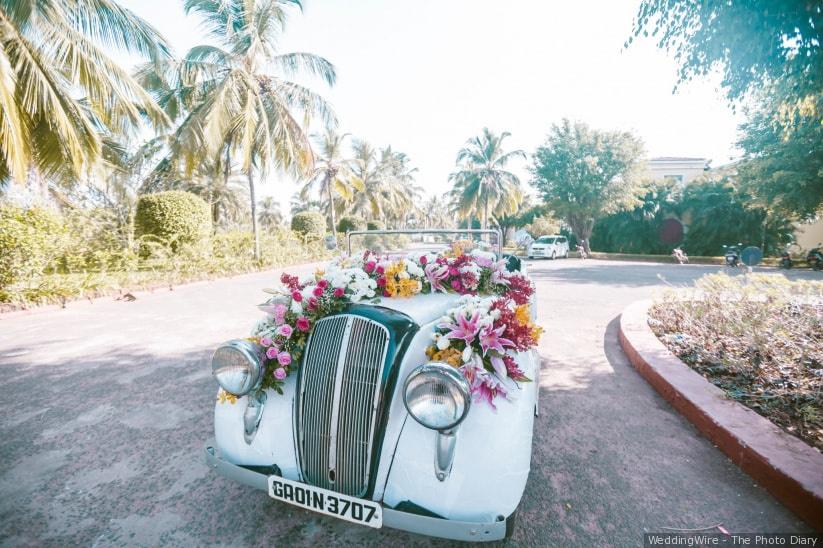 Most reputed car rentals have specialized packages for weddings. You will, however, need to have a basic idea of the distances to be travelled by cars in order to find the right package for your needs. You may need different cars for different people. Some guests, for instance, might need a car to pick them up from the airport or hotel. Knowing who is to ride with whom in a car is another essential factor to help you chart the distance that different cars will have to travel. Once you know your travel requirements, you can then compare different wedding car rental services to find the best price.
3. The specifics of the contract or agreement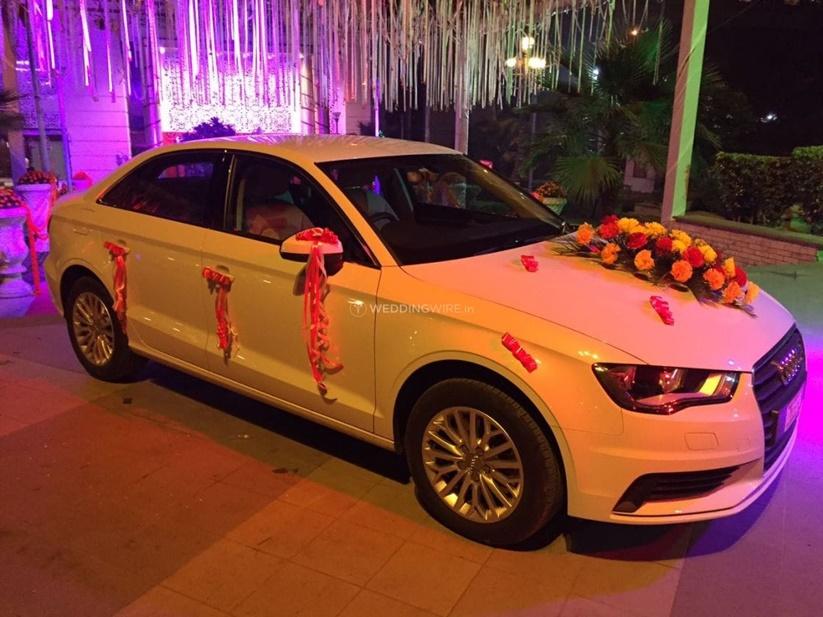 Before you choose a particular wedding car rental service, make sure you've gone through the contract and all the terms and conditions involved. Look closely at clauses involving the refund of the security deposit, as well as situations like a change of timings or dates. Make sure there are provisions that work in your favour should there be a delay or lapse from the service provider's end. Don't hesitate to ask for clarifications where required. It's also advisable you ask along with a person learned or experienced in such matters when you're checking out the contract.
4. The security risks and deposit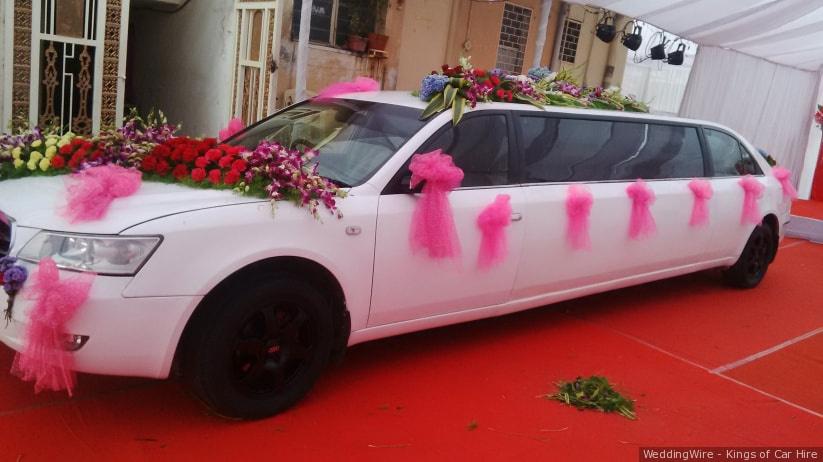 Vintage and luxury cars are great for making a statement and making your wedding memorable. But their inherent value also makes them a somewhat risky hire. Make sure you're aware of what's to be expected in case of any damage to the cars. In the case of vintage cars, you're advised to check out the company's website and social media pages for reviews of the cars' performance so you don't end up hiring cars with performance issues. and in fact, check it firsthand with all details on documents for any chance of discrepancy.
5. The duration of hire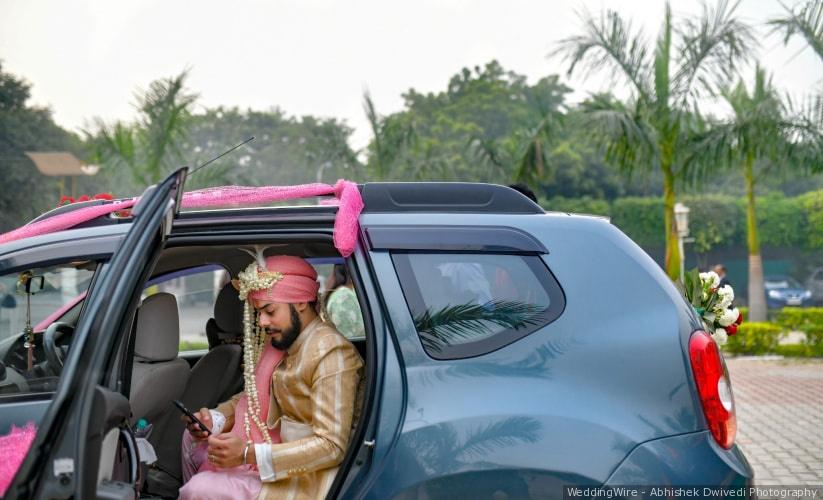 While it's always advisable to have at least a sufficient number of cars available to you for the entire duration of the wedding functions, you should book them according to a finalised schedule if you're looking to cut undue expenditure. Confirm the charges for delays or extra travel from the wedding car rental service well in advance. There are various cars from hatchbacks to vintage ones that will be a flexible field to choose from according to yoru budget.
6. The drivers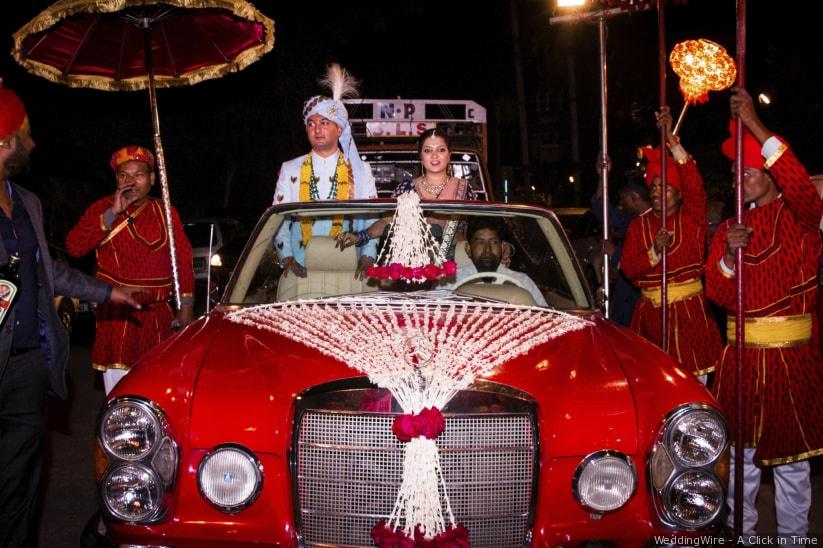 While most renowned wedding car rental companies provide chauffeurs with their cars, there's also the option of hiring self-driven cars. Some of your family and friends might be interested in driving cars, especially if you're booking vintage or luxury models. While this can work in your favour with the assurance of a good, familiar driver at hands, make sure you don't put the task in unreliable hands. You also have the option of hiring known, trustworthy drivers to drive you around on your special day. If choosing to go with the rental service provider's chauffeurs, make sure to confirm they all have a good track record and are registered with the police.
All of it may sound hectic and pressurising especially when you have a lot of other tasks in hand, but the safety and security of the arrangements are a priority over any other decisions and you cannot risk it on one of the biggest events of your life. The wedding ceremony does not only require vehicles that will carry the bride and the groom but depending on the number of guests, you might need transportation assistance for them too. Probably comfortable hatch-backs or sedans and SUVs in case of more members in the family, are needed for a pick and drop service.
Be it from the airport or from the hotel, professionals of the transportation business will make it an easy trip for you and you can focus on the ceremonies while they take care of your guests for you. On occasions when they have come from outstation, you can also arrange for a trip around the city to see some famous sites on a day when the ceremonies are not jam-packed for a day or two. Transportation on a rental is one of the easiest and most convenient services that has made life much easier while hosting events.
Once you've made your choice of wedding car rental provider, it's best you book as soon as you can. Not only can you avail useful discounts, but you can also be safe from any future hikes in costs like service charges and fuel prices. Taking care of such a huge task early also gives you the peace of mind and time to focus on the hundreds of other preparations our great Indian weddings require.
Have you looked for any wedding car rental service near you yet?