The Comprehensive Guide to Nailing the Wedding Bridal Lehenga for the Modern Woman
When buying your wedding bridal lehenga, don't just blindly research for the latest trends and design ideas. Instead, look for a bridal lehenga that shall be reused or incorporated in your wardrobe for quite a long time in the future. Here's how.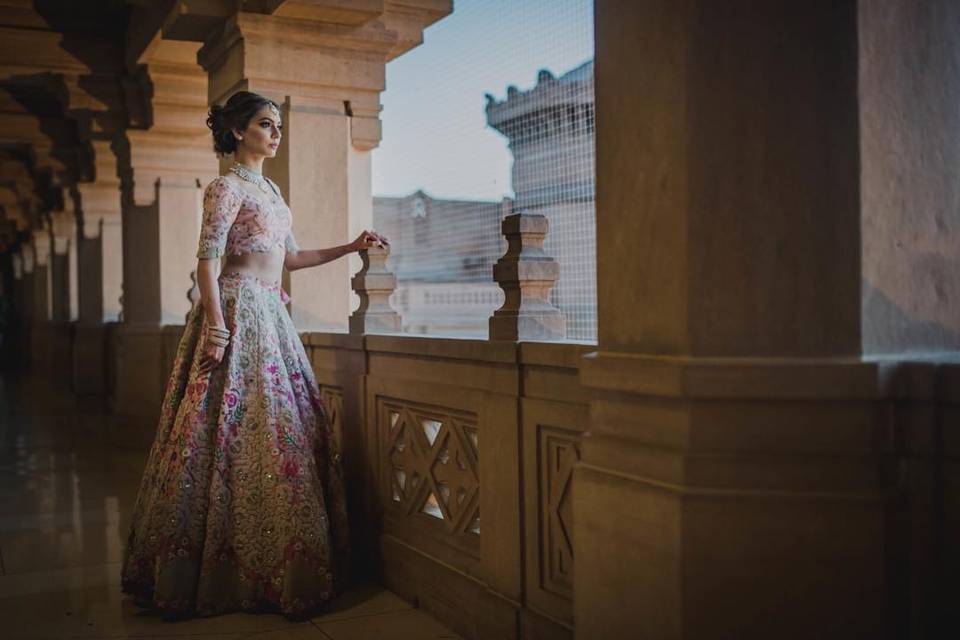 The most memorable and cherish-worthy day of your life is approaching, and we are sure you can't keep calm because it will surely sweep you off your feet. With all the pampering and TLC, don't forget to invest ample time researching and finalising the right kind of wedding bridal lehenga for yourself.
Take inspiration from the recently married B-town divas who gave us major bridal goals in classic shades of red to keep up with the tradition and deep-rooted Indian values. However, if you are looking for some offbeat options and breathe unconventionality to your style, we will guide you on how to buy your dreamy wedding bridal lehenga and slay as a Rockstar bride. Get ready to embrace the beautiful bride-to-be in you and keep reading.
1. Banarasi Brocade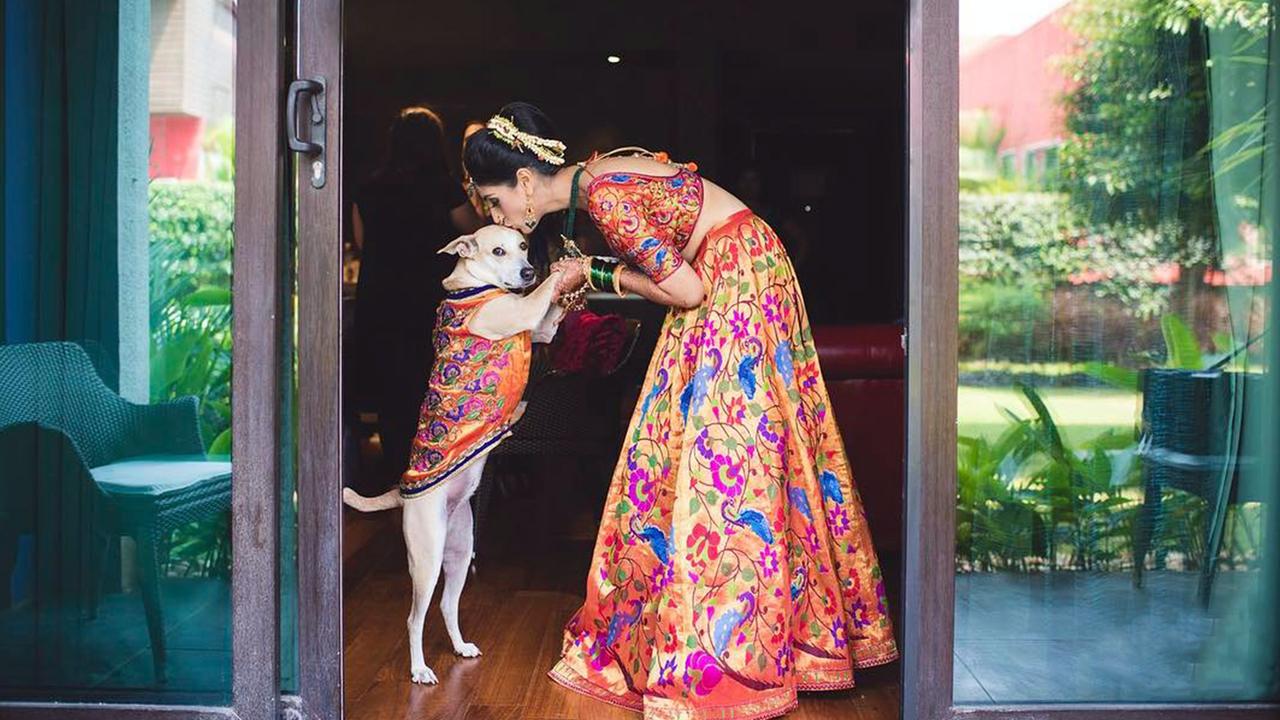 Thanks to the royal Mughal dynasty for introducing the elaborate finery and intricately embroidered lehenga owing to their patronage of exquisite craftsmanship and heritage artform. Banarasi brocade lehengas were once a noble women's treasure, now turned into trousseau basic and how. Celebrities are often spotted donning the head-turning Banarasi lehengas with teensy blouses to add a whimsy spin to the look thereby enticing their fans.
If you're a connoisseur of vintage art and would love to retain the essence of all things graceful and elegant, Banarasi brocade lehengas will be a perfect resort for you. They come in a variety of bright and vibrant hues with gold zari embroidery work to emanate ethereal vibes. Alternatively, you can reuse your bridal lehenga later by pairing it with a crisp formal shirt for the Mehndi ceremony, festive occasion and even a formal soiree to strike a visually appealing look effortlessly.
2. Gold & Glam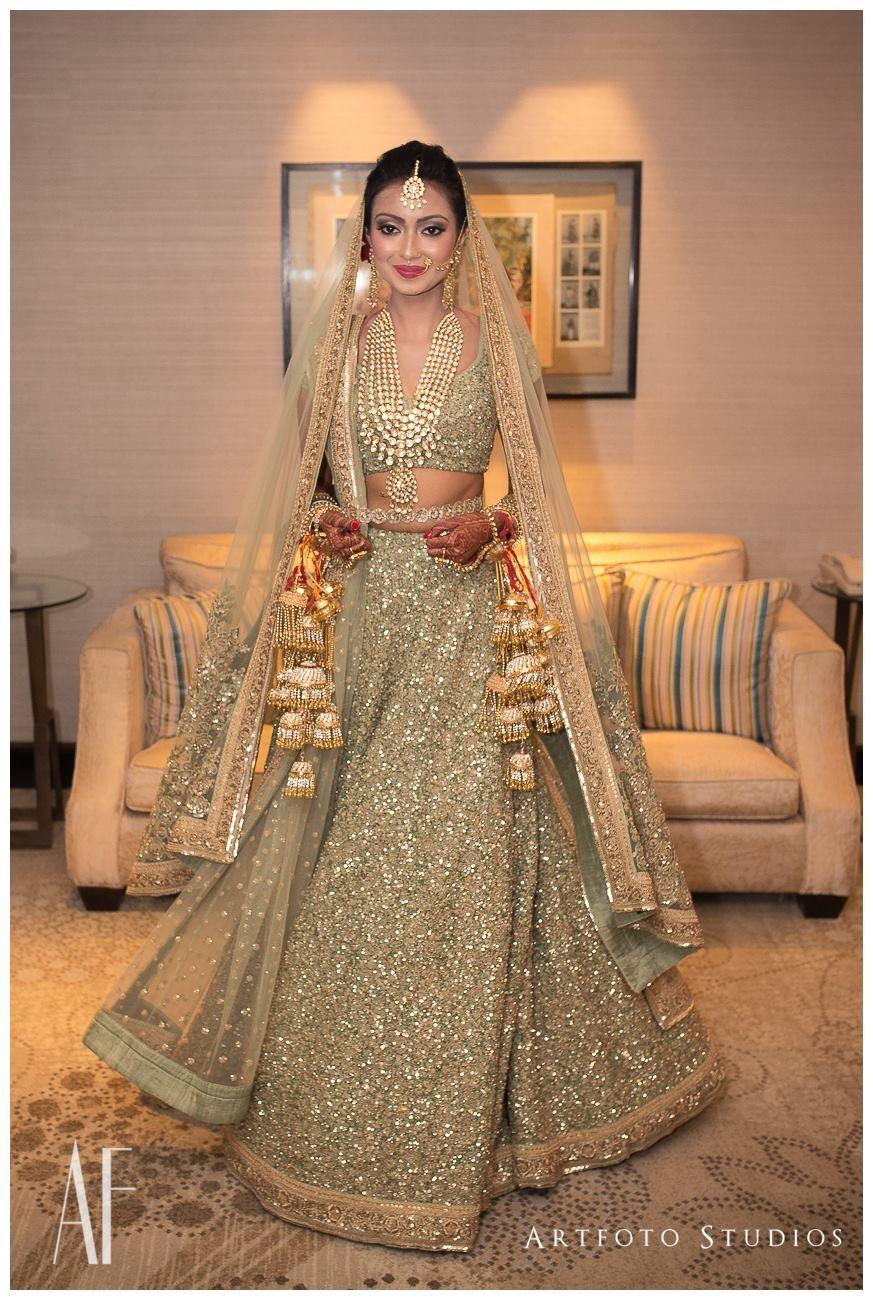 Aren't we all a bit too biased towards glitter and gold? Ever since a kid, we would save the golds for the last as if reserving desserts for the special occasions! Highly revered hue for girls, the golden lehenga is a huge rage amongst the modern brides as they compliment the Indian complexion and oozes flamboyance like no other.
Not only it is a surefire party-starter, but it can also be incorporated later for several cocktail soirees unlike the classic red or maroon traditional wedding bridal lehenga. When adorning a glitterati gold wedding bridal lehenga, make sure you don't overdo with OTT gold bridal jewellery, instead, keep it simple and suave with Polki/Kundan/Jadau encrusted jewellery.
3. Velvet Dreams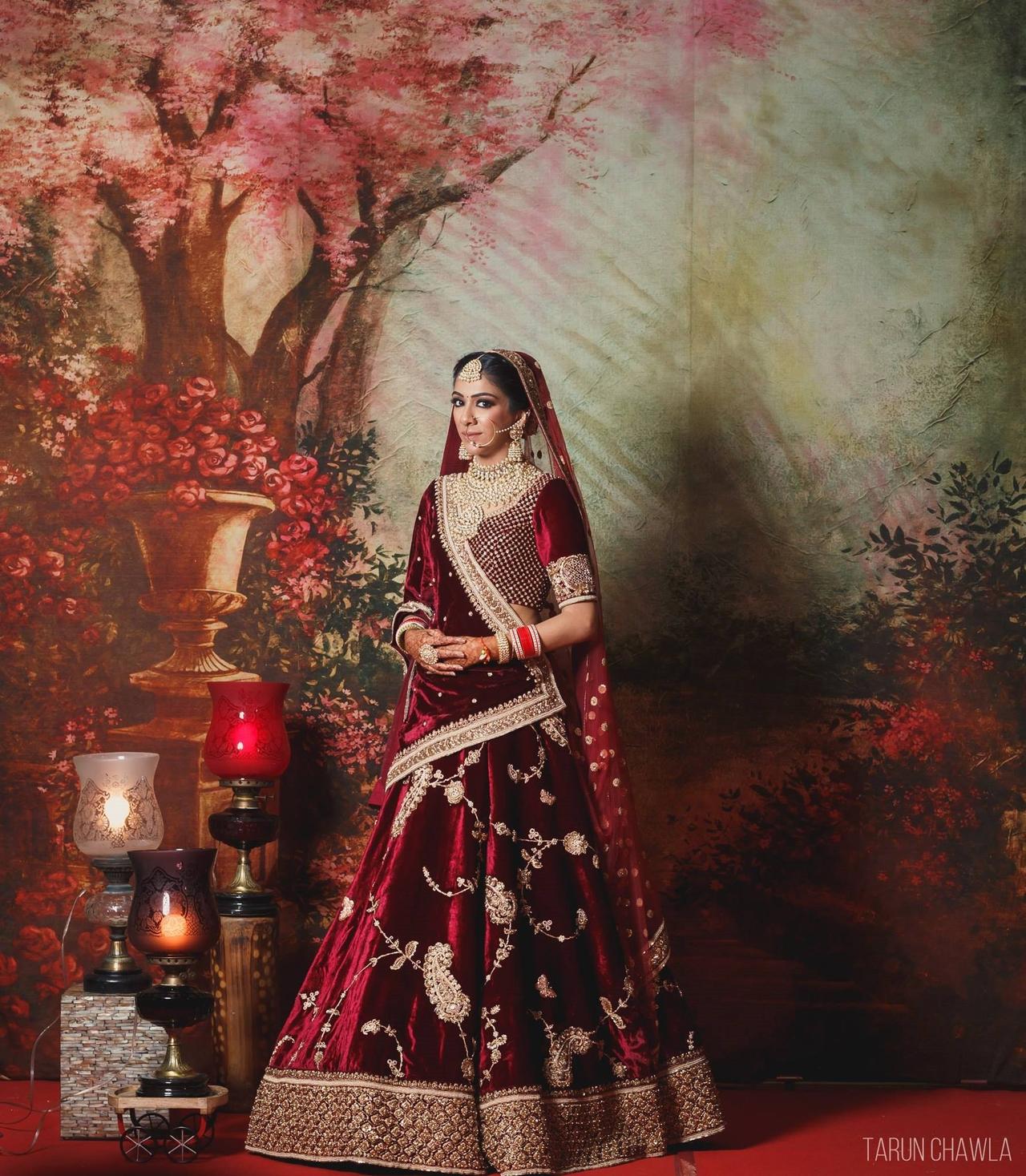 Winter weddings are nothing less than a torture for brides who shiver in style all night long while their significant other comfortably lurk in their handwoven sherwani. But ladies, what if we told you to look gorgeous in a wedding bridal lehenga yet protect yourself from the biting cold, will you tag us along for an exotic honeymoon?
Insert a sarcastic smile here and follow our recommendation of investing in an elaborately designed and heavily embellished velvet lehenga for your D-Day. Celebrity-approved, velvet wedding bridal lehenga will lend you a royal and aristocratic look instantly, style your dupatta like a Maharani Sa and sashay in panache.
4. An Ode to Timeless Legacy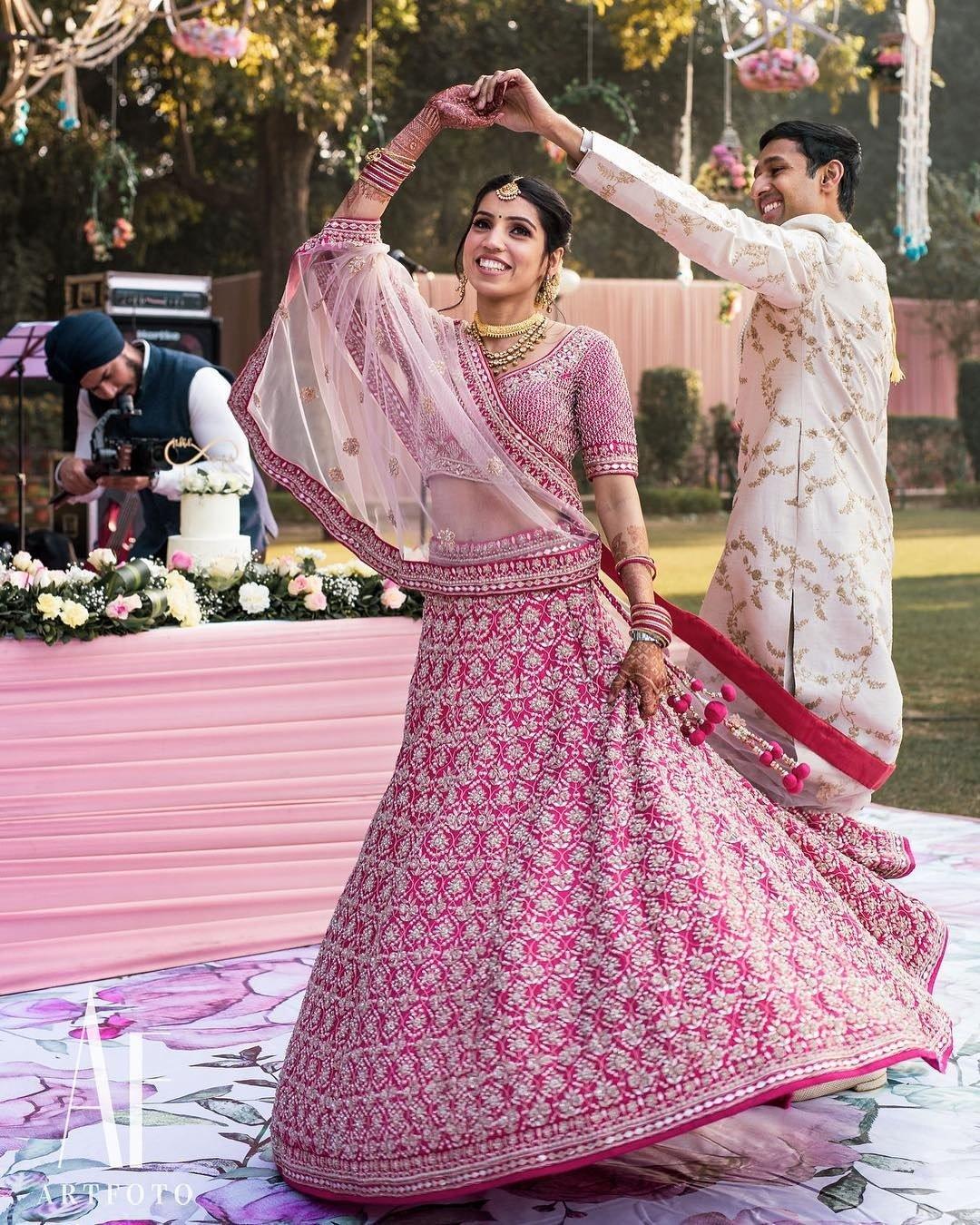 Rajasthan's rich cultural heritage and its glorious artistic aesthetics encapsulate the tourists and visitors in its everlasting charm. Such is the beauty of Pink City. Needless to say, Rajasthan-inspired folklore and handwoven couture are world-famous.
Modern brides have started to realize the key importance of craftsmanship and are ought to revive the lost Indian crafts and art forms by investing in handcrafted, handwoven wedding bridal lehenga. Appealing and alluring designs intricately painted, threaded and woven, one strand at a time mirrors the flawless design aesthetic and attention to detail.
5. Bejewelled Wedding Bridal Lehenga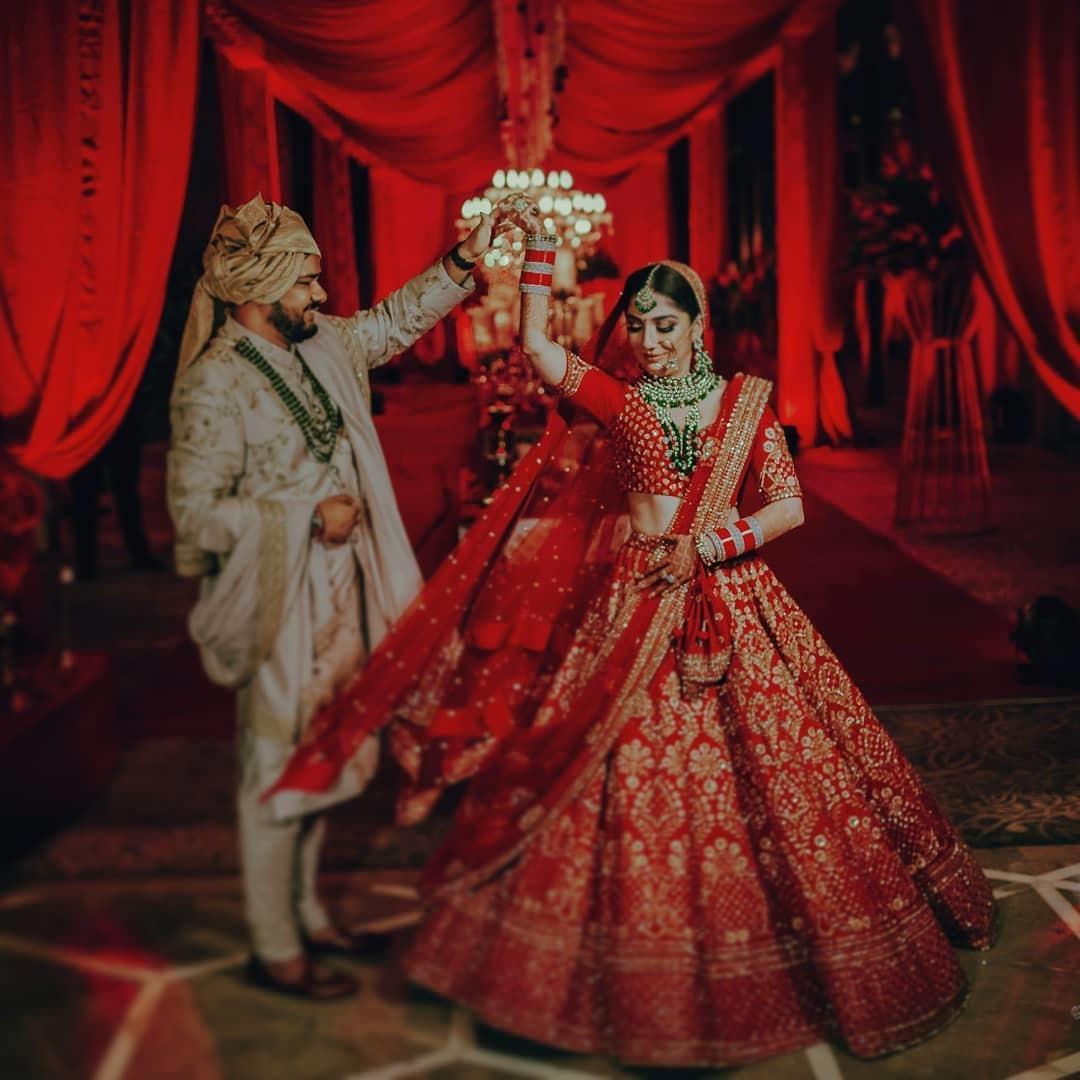 Every piece of bridal trousseau spells a unique tale and lehenga is one such precious part of the huge bridal collection which must be chosen with utmost care and precision. Wedding bridal lehengas are encrusted and embellished with jewels to exude a royal and highbrow look. Gold or silver work-based stones, foliage is performed to keep your wedding bridal lehenga exquisite and attractive.
6. Paint Me Pastel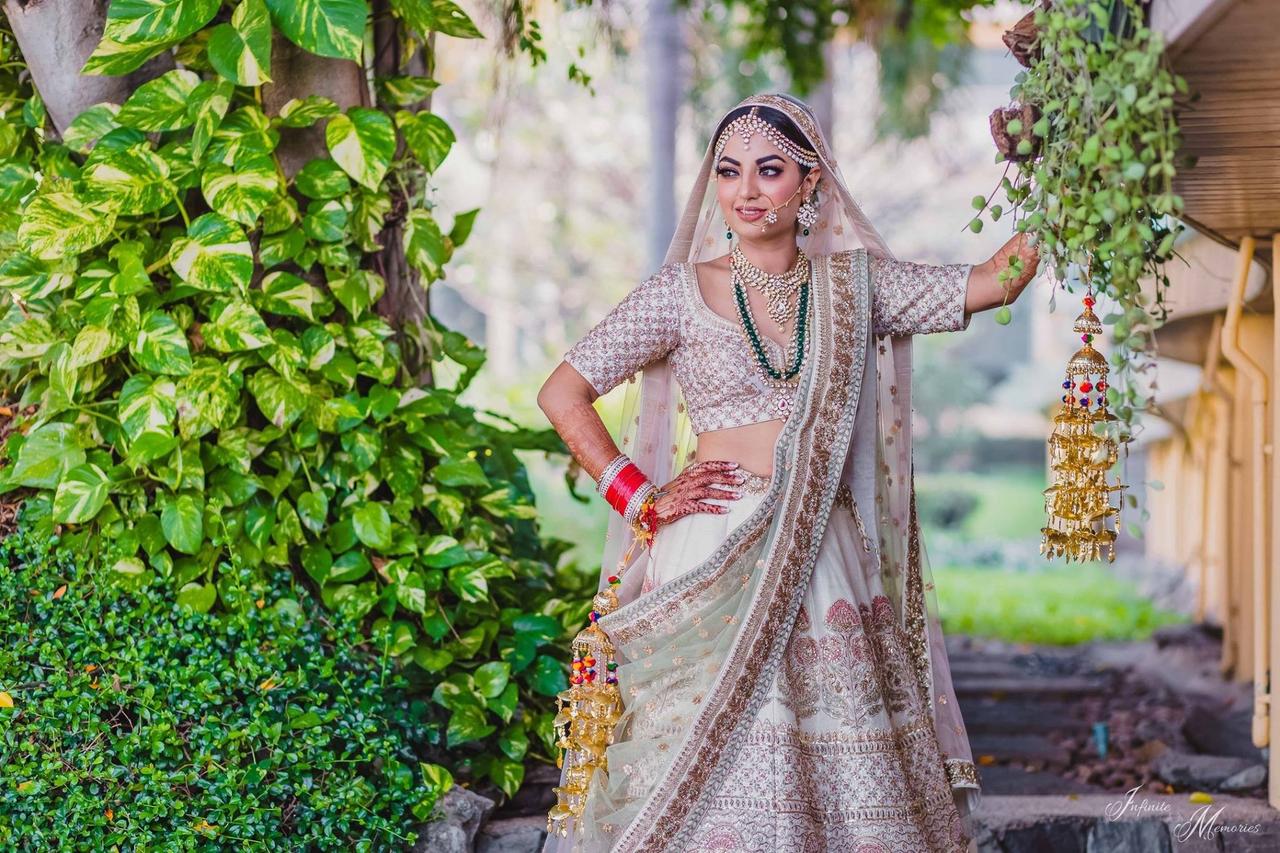 Much before you finalize the dates of the wedding, we'd highly advise you to start researching and looking for an ecstatic wedding bridal lehenga. Pastel-esque hued lehengas in sea green, mint blue, aqua blue, rose pink, ivory, lavender, sage green are some of the popular colour palettes that are donned by a majority of metropolitan brides.
Pastel theme coupled with floral print or floral embroidery with sheer details is yet another popular combination doing rounds this wedding season.
7. 3D Floral Foliage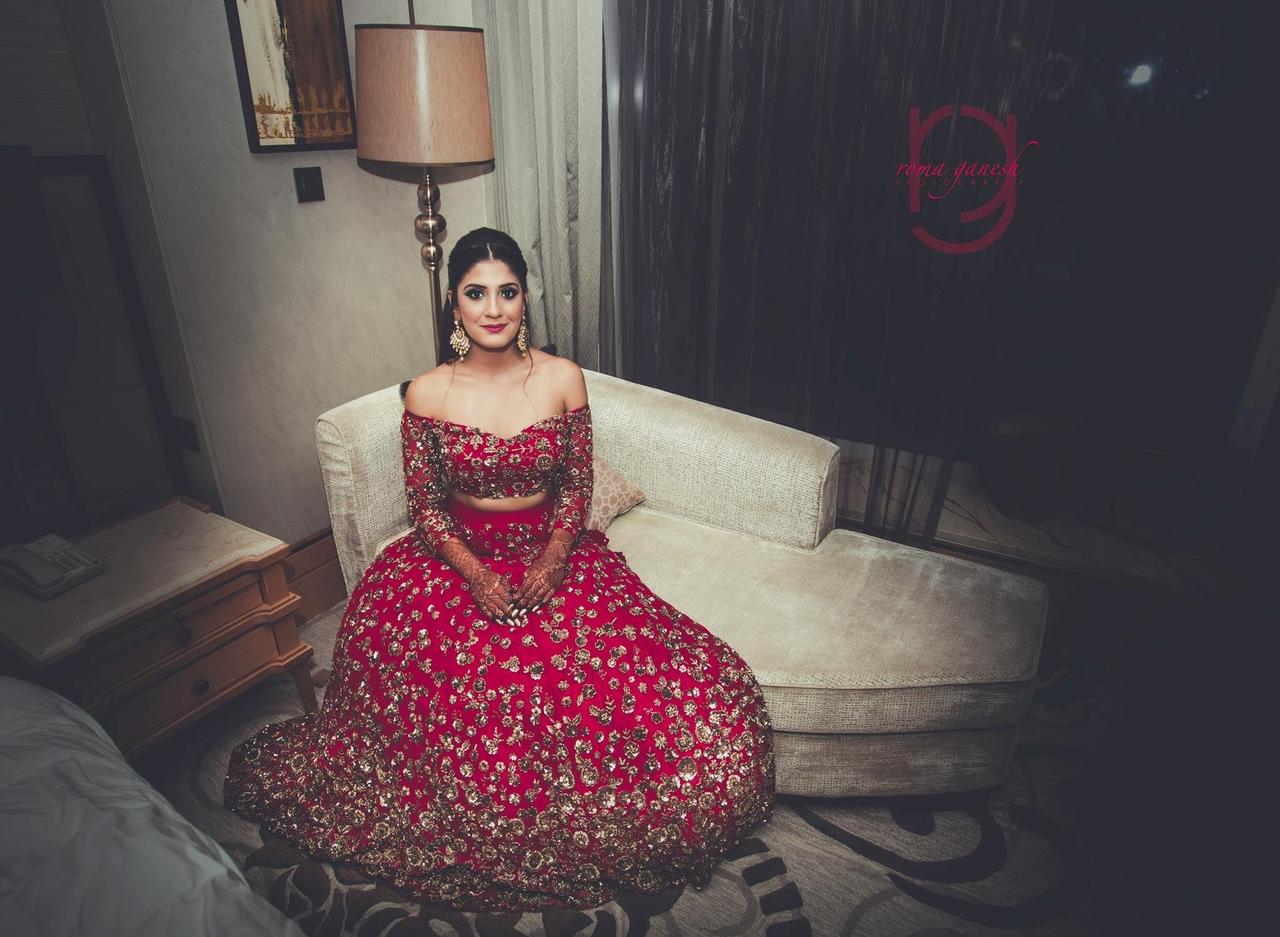 Sounds whimsical and fancy right? Such exotic 3D floral foliage embroidered wedding bridal lehengas are a must-have in your closet for it saves your penny to attend weddings of your kith and kin while also giving you a reason to splurge on an unconventional bridal attire to unleash your dramatic side.
The off-shoulder blouse notches up the style quotient and if you are someone blessed with flawless collar bones, flaunt it as you own it. What we truly love about this wedding bridal lehenga is that it features scintillating gold-hued floral metal foliage motifs encrusted on the outfit that emanates an enchanting vibe.
Did this line-up give you an idea about your dream bridal lehenga? We truly believe that your wedding ensemble need not be one that you only wear on that one night in your life. Instead, choosing something sustainable and evergreen always pays off in the long run.
Tell us which wedding bridal lehenga design idea truly hit you like a glass ceiling. Use the comments below to share your opinion and we would certainly love to know how you feel about it.