The Intimate Wedding Where Sidharth Proposed Astha in a Theatre
Astha & Sidharth tied the knot in an intimate ceremony and planned their own wedding. Read on to know the deets for some inspiration!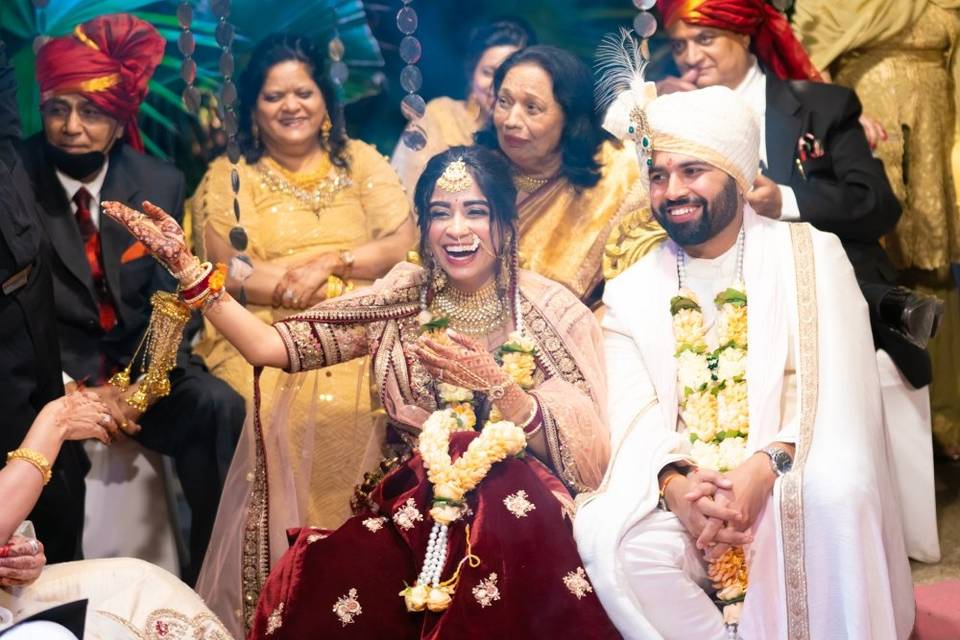 Weddings are a beautiful celebration - one that leaves behind a myriad of memories and stories that you can recall forever. We love all things weddings and all the inspiration that it brings along with the festivities. The intimate wedding of Astha and Sidharth is one such beautiful story that is sure to melt your heart and at the same time give you unique inspiration on how to host your own wedding.

The couple got tied the knot in 2020 and therefore hosted a mesmerising intimate wedding ceremony in the presence of their friends, family and other loved ones to bless them. Read on to know the deets!
How They Met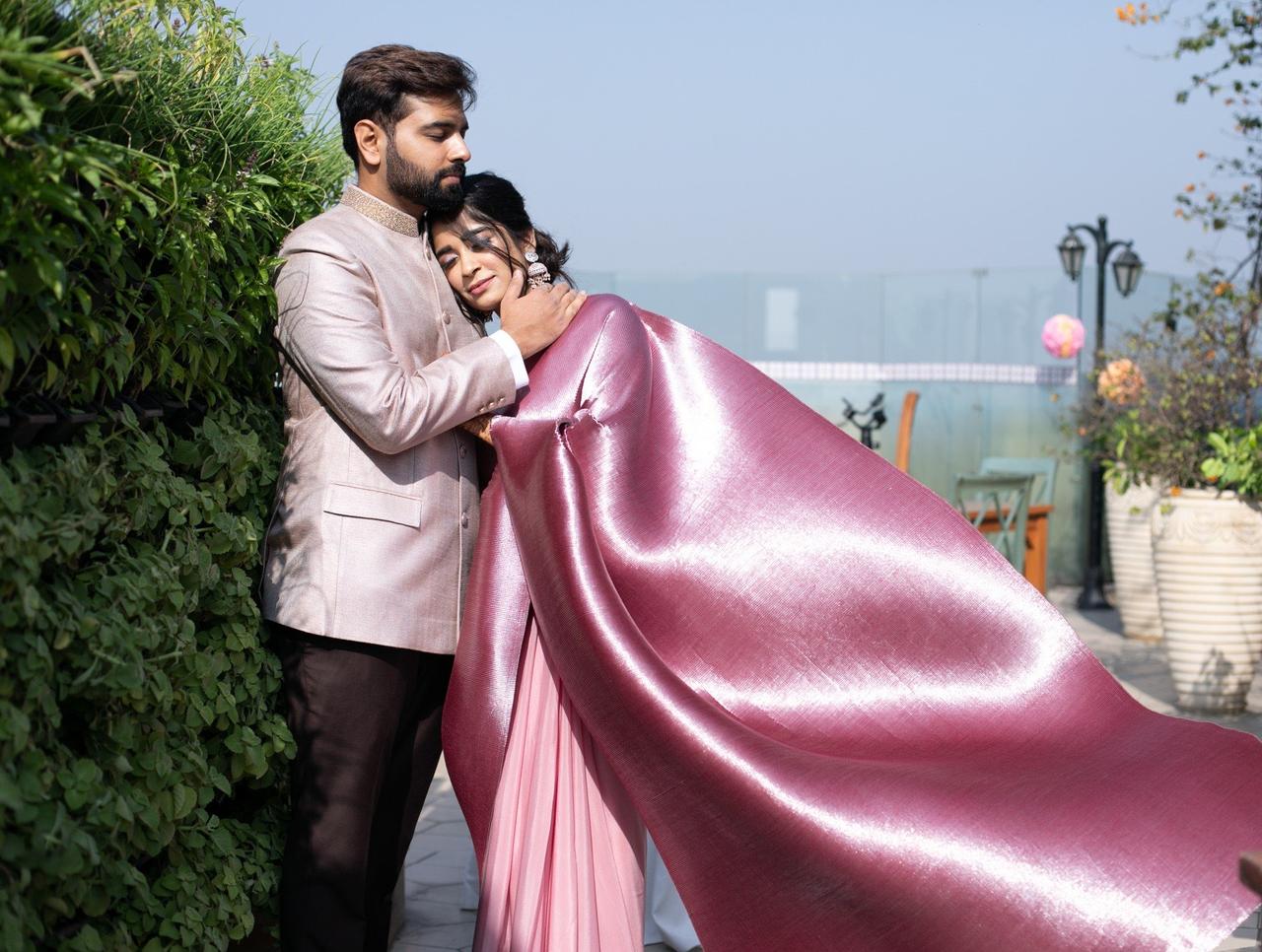 Astha says, "Sidharth and I were classmates. We became very good friends in school and after school was over, I moved to Mumbai for studies in Media and Communication and he took admission in an engineering college in Delhi. We still kept in touch and slowly it turned into a beautiful long-distance relationship where I was working in Mumbai and he was working in Delhi. We dated for ten years before tying the knot on 10th December 2020!"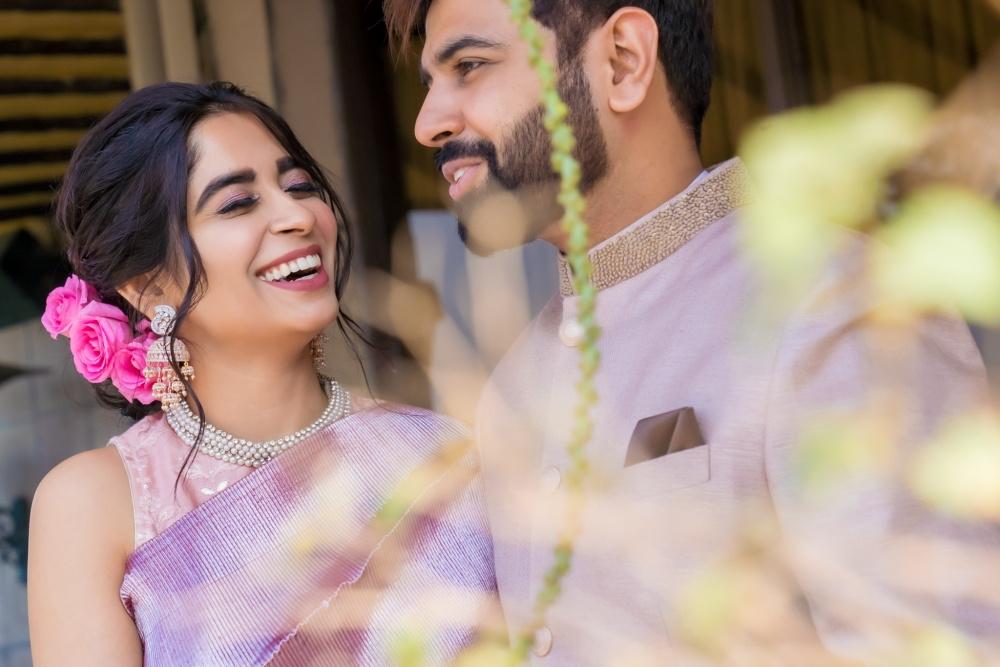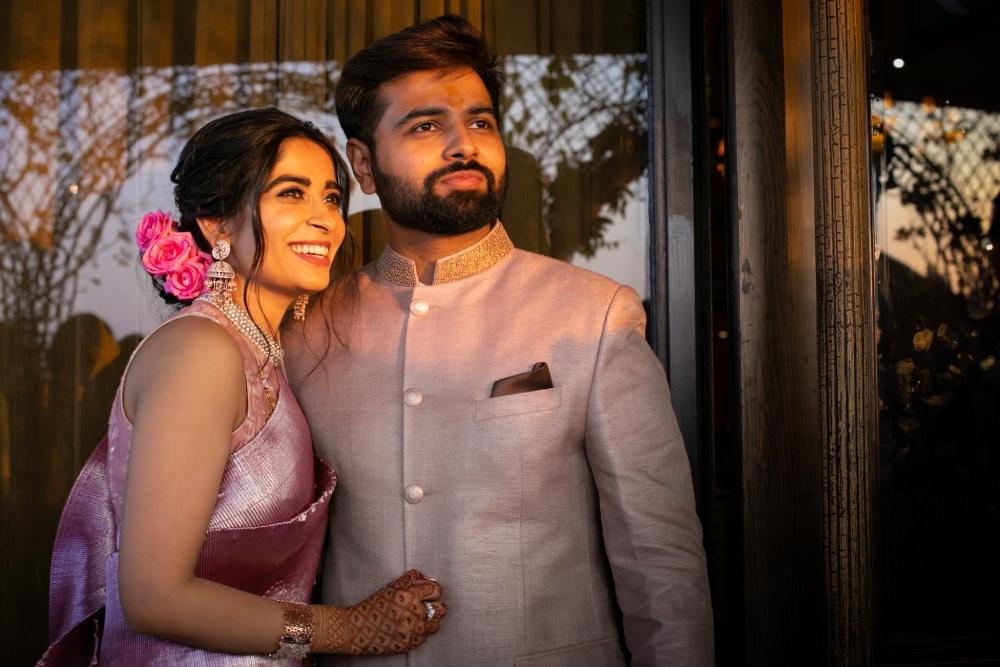 Every couple has that moment when they knew they were the ones made for each other etched into their minds like it was yesterday. Speaking of this magical realisation, Astha says, "I think from the first year we started dating, we knew there was something special and we might end up getting married. I always hoped and wished to marry my first love and fortunately everything fell into place and our love and understanding just kept growing with each passing year."
Their Dream Wedding & Planning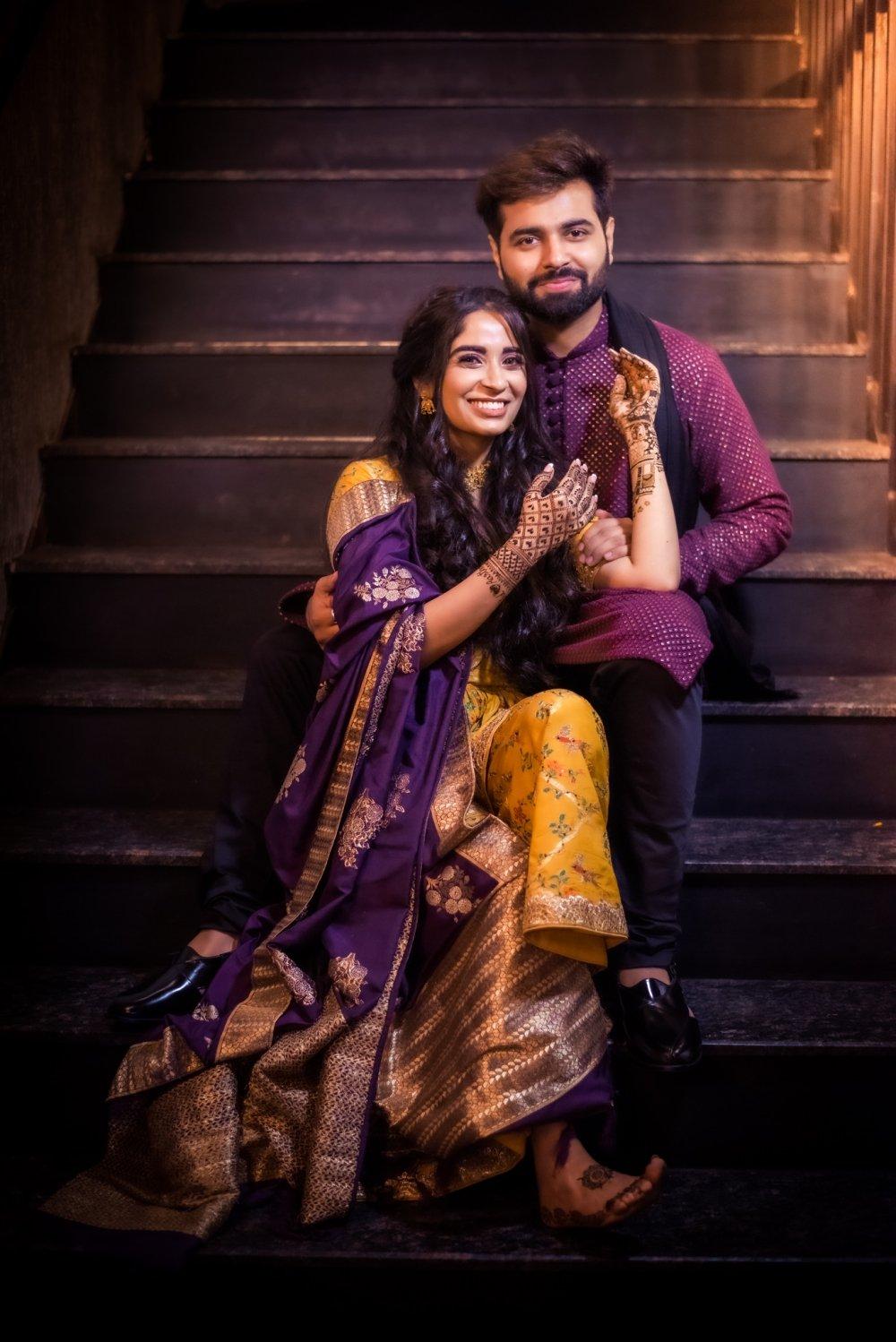 You'd think we are exaggerating if we say "every" girl has a dream wedding sequence planned in their heads, so we'll settle for almost every girl has their dream wedding sketched out way before it actually happens. Astha is one of the quintessential brides who knew how her wedding as going to be and had it all chalked out. She says, "Oh Yes! It's very uncanny how every single thing I wanted, happened exactly that way. I am not a big fan of big fat weddings, I always wanted to have only my close friends and family around me in an intimate wedding. That's not what our parents wanted. They wanted to throw a huge party and call every single person they knew. I was praying since 2019 to have a wedding the way I want. In 2020, when the pandemic happened, I thought it was the best year to have the kind of wedding I want. I wanted a poolside evening wedding. We literally had 50 people attending our wedding. It was so much fun getting married in the presence of some of my closest people. Sidharth and I planned the entire wedding starting from the decor to the venues and dress code for guests. It was an extremely fulfilling experience."
Their Favourite Memories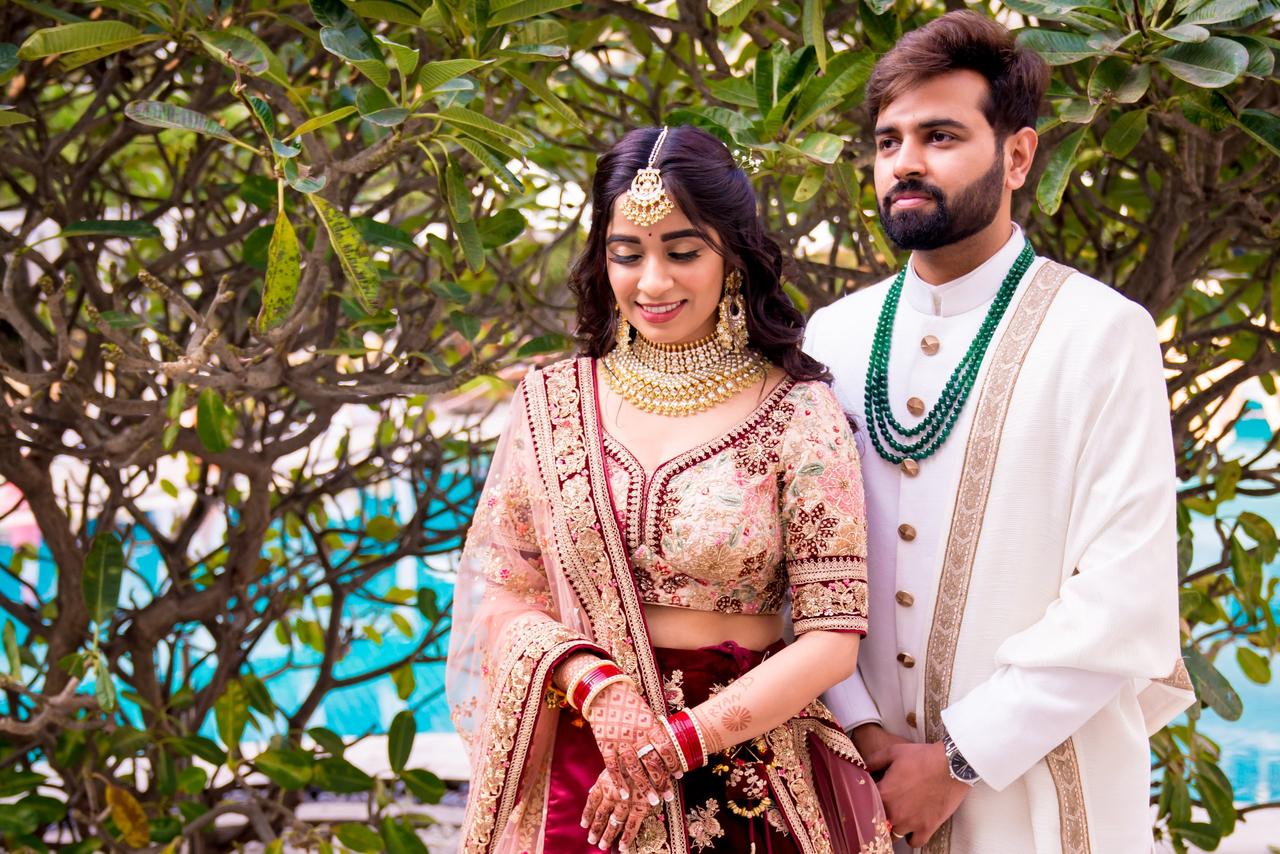 Embedded with mesmerising as well as funny memories, every wedding is a once-in-a-lifetime affair. Astha speaks of her favourite memories from the wedding in a conversation with WeddingWire India. She recalls, "I loved the fact that Sidharth and I fully enjoyed the wedding rituals and danced our hearts out. We were not at all stressed or cranky. There was no pressure and we were super happy. We laughed our hearts out and enjoyed the wedding. We wore the most comfortable and light outfits so that we could dance and get clicked comfortably. Generally, weddings in India are about family and relatives but our wedding was only about us and was done on our terms."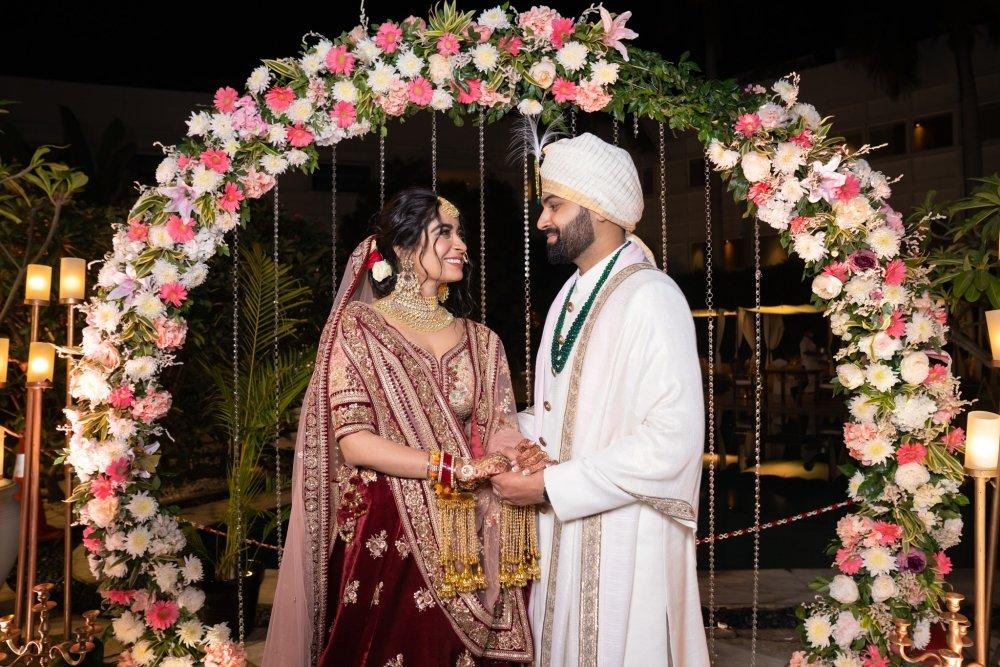 Astha also adds, "Our Proposal for sure! Since my first love is the theatre and I love performing he booked a theatre, decorated the stage and asked me out at my favourite place with a ring. Everyone gets proposed but this one for sure was a well-thought proposal considering the fact that I missed the stage and I hadn't performed due to the lockdown. This is something I will cherish forever."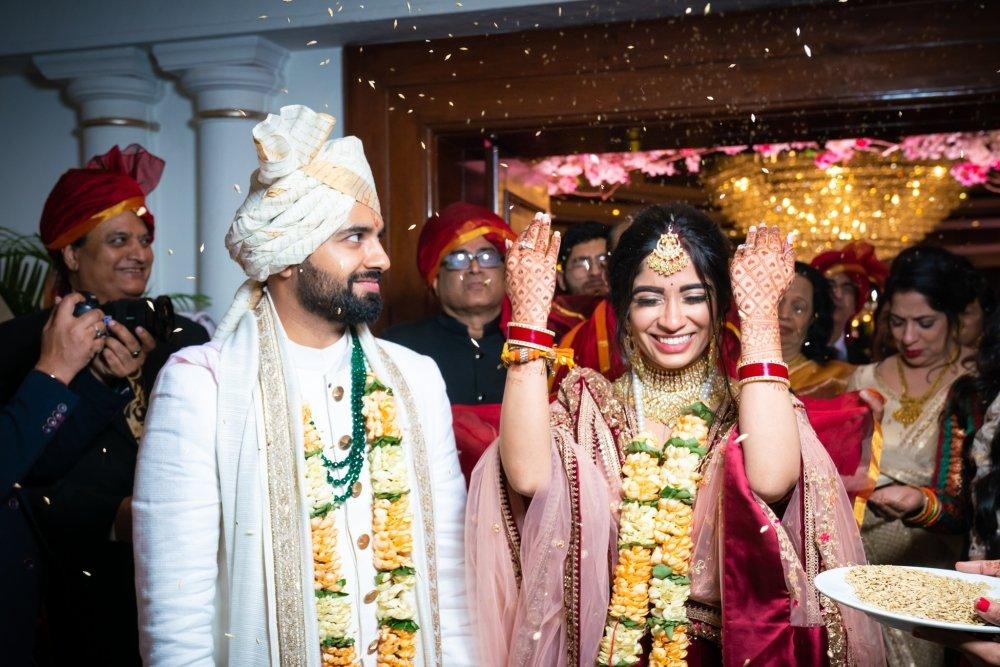 The entire wedding was planned and executed by the bride and groom along with their family members.
However, if you are planning to host a grand wedding, the professional planners on-board can make your wedding planning feel like a breeze and of course render it super hit!
The Dream Team
Makeup Artist: Aditi Dawar