Best Bridal Makeup Artists Reveal: Summer Trends for 2020 Weddings
Summers are tricky when it comes to deciding your bridal makeup. So, we spoke to the best Makeup artists to unveil Summer Trends for your 2020 wedding.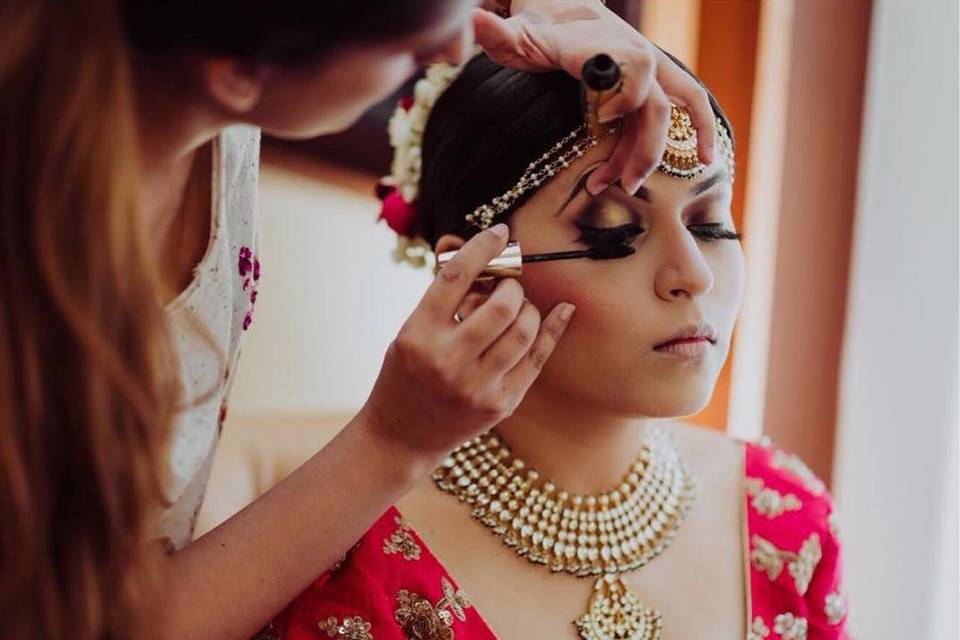 Your summer wedding is just around the corner and you're still busy screenshotting the best makeup looks you spotted on celebrities or recent Instagram-famous brides. So much so, that you almost forgot to finalise your own makeup looks that will suit you the best according to the weather you're getting married in, your outfits and jewellery, but fret not, we got your back. We know how engrossing looking at inspiration can be (we do that all the time), but what's important along with flooding your gallery is to stay abreast with the latest trends in the bridal makeup space.
After all, you're a millennial bride and showing reference pictures for your bridal makeup is so 2019. Remember, 2020 is going to be all about you–unapologetically authentic.
So, here are some of the 2020 bridal makeup trends that are going to be big this summer season, as revealed by our experts:
Fresh & Clean Base
While it's important to understand your skin and what kind of base it needs, it is also extremely necessary to update yourself with what kind of base is trending in the industry and what will help you intensify your beauty without having an overpowering effect.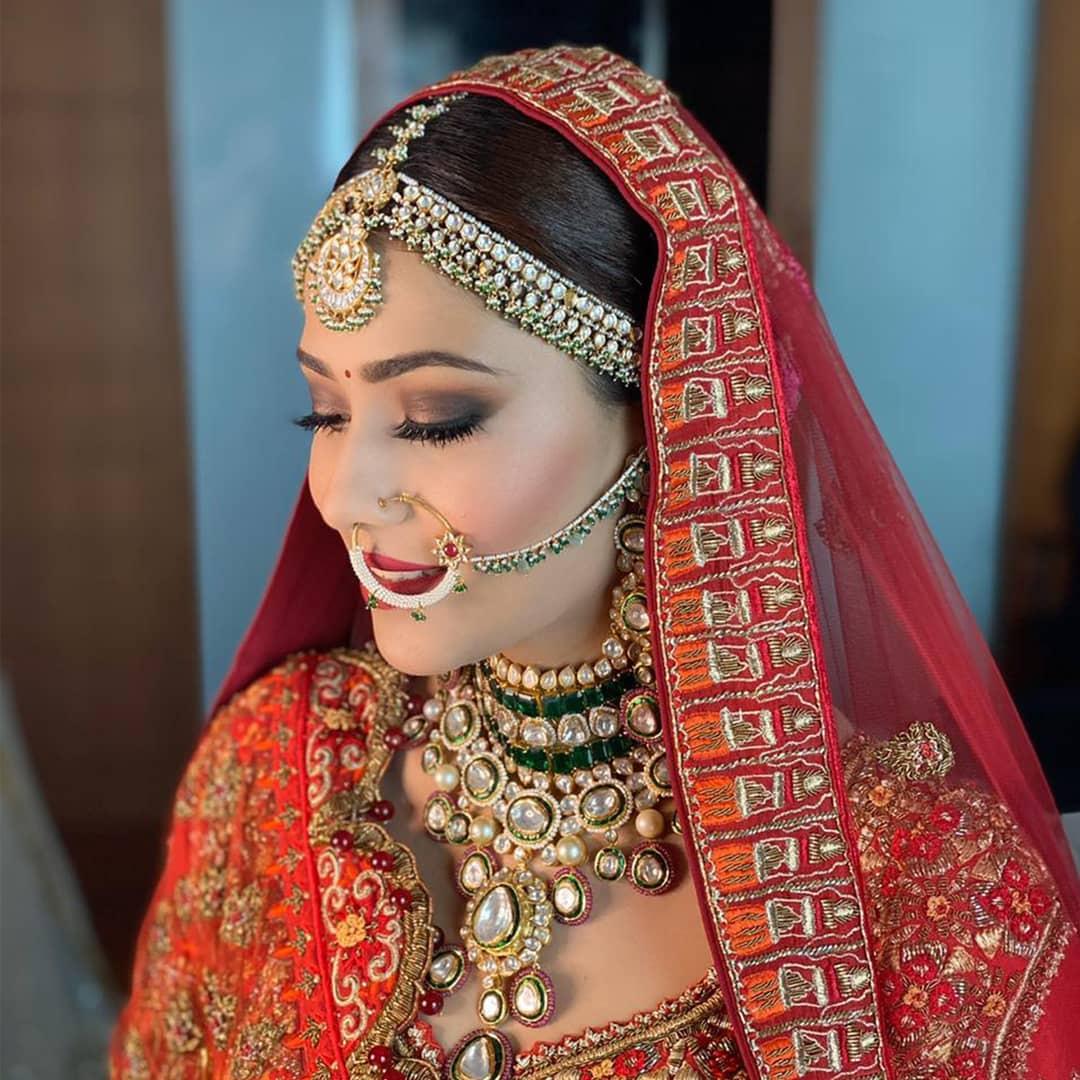 Celebrity & Bridal Makeup Artist, Ojas Rajani quotes, "Summer makeup is all about water-resistant and sweat-proof, so the trend would be to use a minimal foundation which is well-diffused into your skin to make it look like the SECOND SKIN and not a layer of makeup. I would prefer, ditching the powder completely and instead use makeup fixing sprays. They are superb and easy to use as they set your makeup really well, making you look fresh twenty-four hours".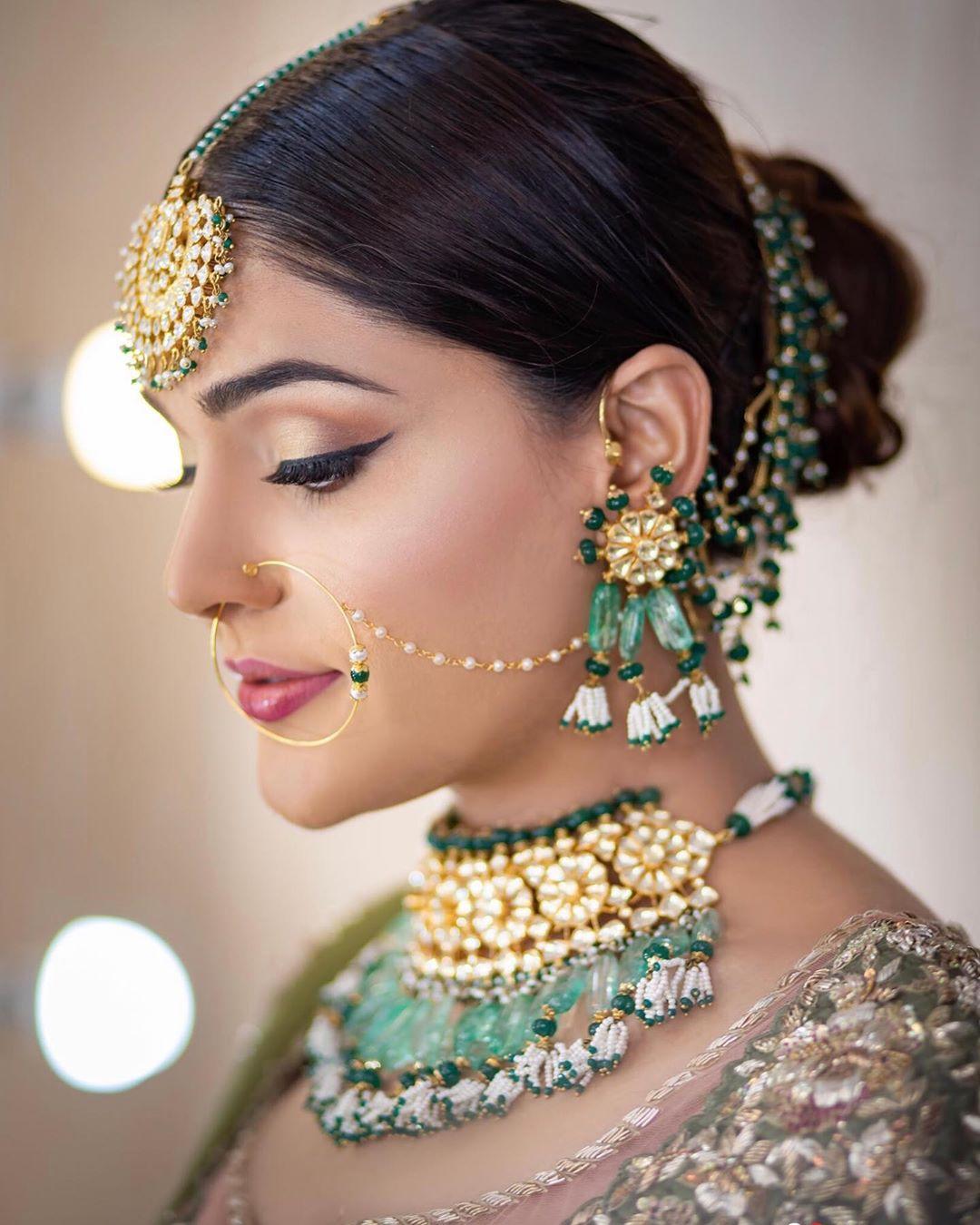 Renowned Makeup Artist, Pratishtha Arora swears by two words when talking about the base of the makeup, she emphasises, "FRESH & CLEAN – these 2 words should be a part of the makeup anthem this year. I always feel your foundation should look like skin, and not change your skin tone."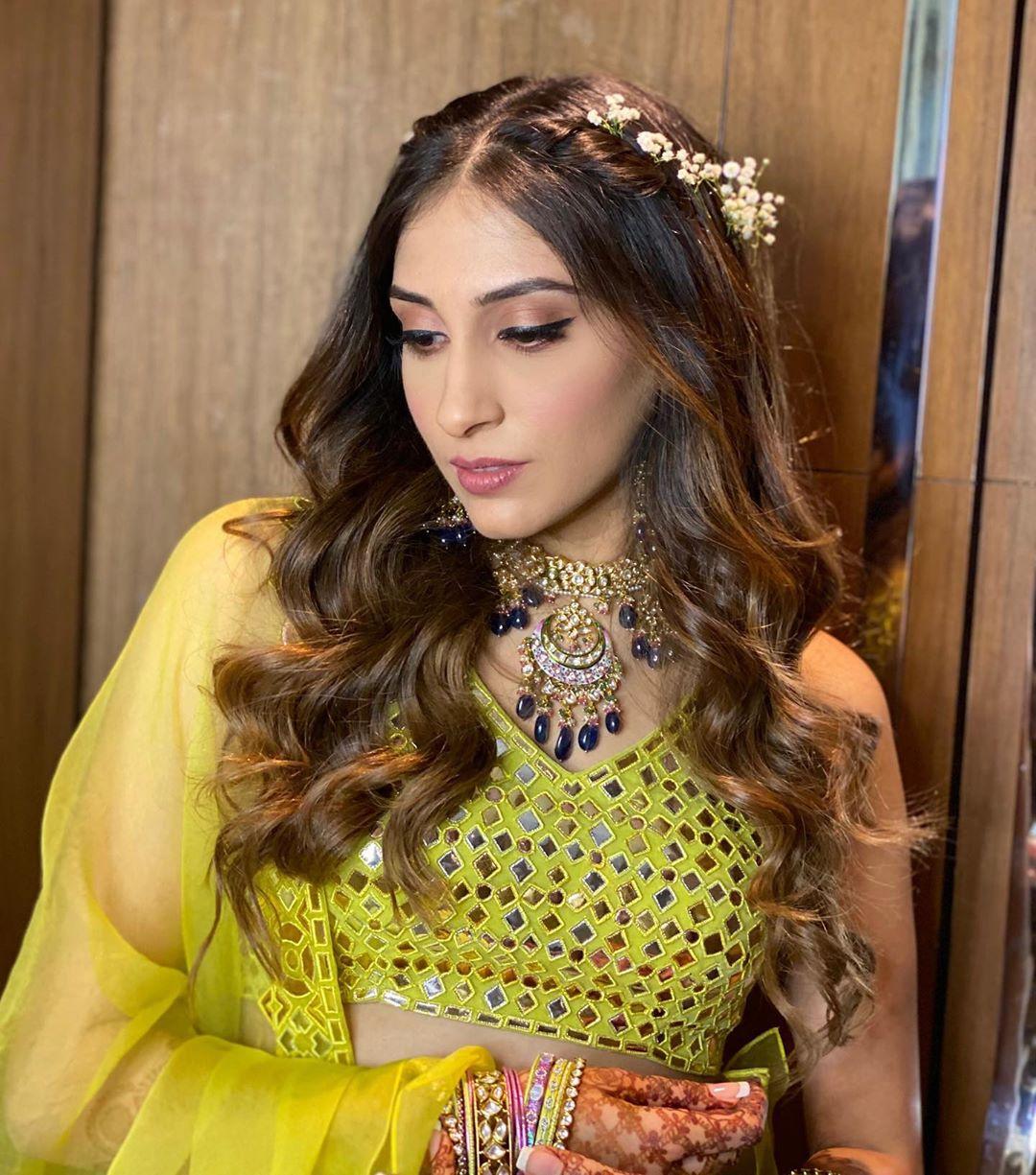 Bridal makeup specialist, Shraddha Luthra of Doll You Up by S shares, "A soft, natural and radiant base is one that's for the books. After all, every bride would want to look back at the biggest day of her life and spot herself looking radiant and beaming with happiness, a couple of years down the line!
Summer Makeup Colour Palette
The past year was all about the nude colour palette–pinkish nudes, peach-ish nudes and brownish nudes. This year makeup artists are experimenting with bold and bright colours in proportion with the nudes. You can expect the D-day makeup to have classic tones like the kohls and browns, whereas, the pre-wedding celebrations can get a little experimental with the use of pop colours, either on the eyes or the lips. Top bridal makeup artists reveal their favourite colours for Summer 2020 weddings for day and night time events.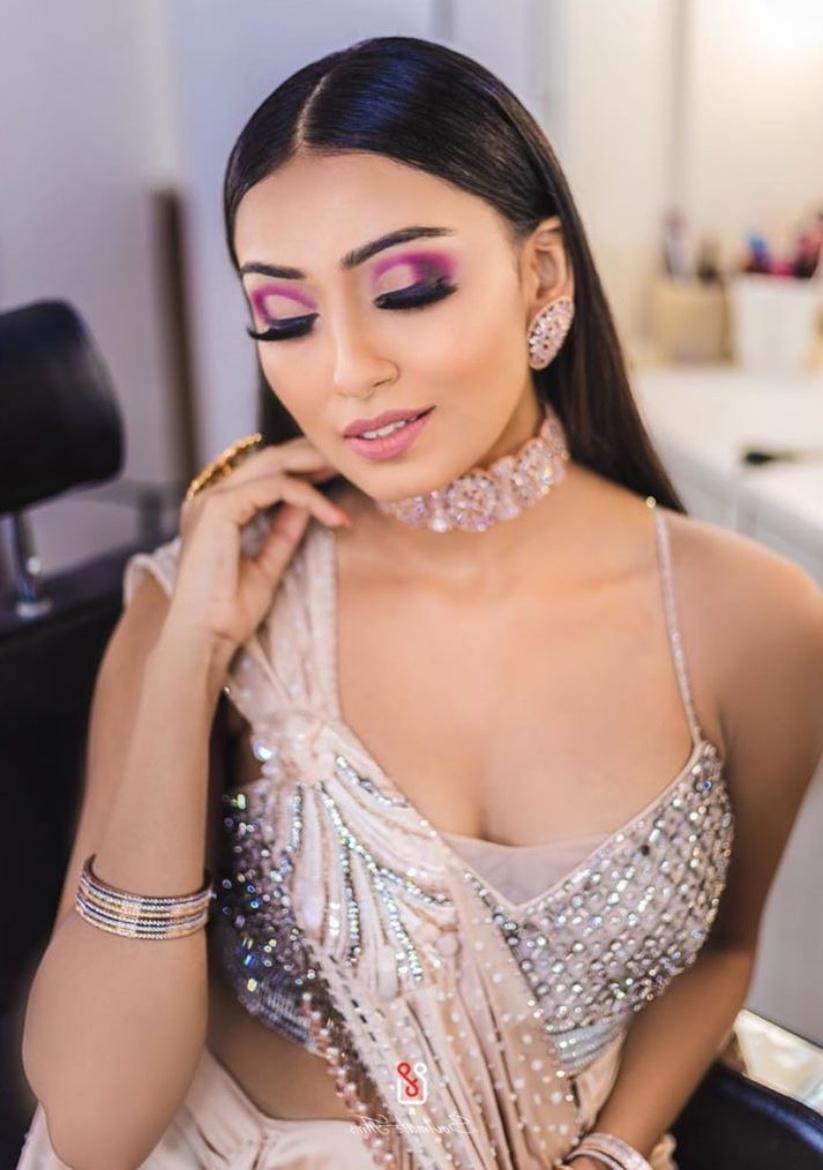 Pratishtha Arora reveals, "The colour of the year is blue, so we are definitely going to be playing around blue in various ways. But neutrals will always remain in trend. For the day, Matte colours or very mild shimmers on the eyes with rosy cheeks and tinted lips. Skin as I said, clean and fresh.Shimmer/matte/glitter, everything works for the evening, depending on what you wear, how heavy your outfit is and what the occasion is."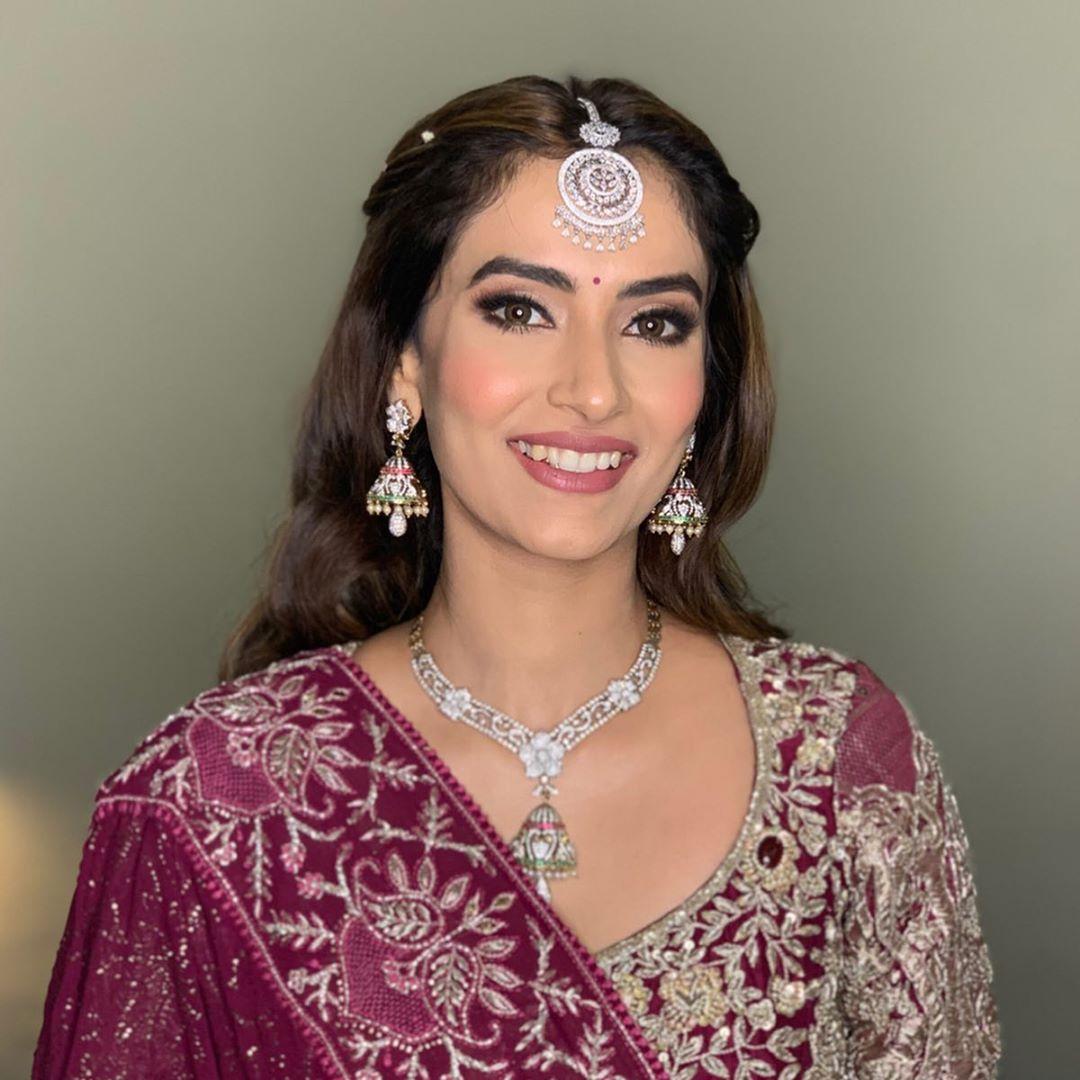 Talking about the colour palette, Shraddha Luthra of Doll You Up by S shares, "When the sun is shining brightly, I love the idea of adding a flush of colour on either the cheeks or the lips to make them stand out. While amping up the look by smoking it out or adding some glitter works best for the night. Then there's always the traditional kohl-rimmed eye that's perfect for the wedding, be it day or night." She continues, "More often than not, an Indian Bride always reaches out for colour in her ensemble & jewels. And hence as a makeup artist, I believe that neutrals are always the best way to go irrespective of what the current fads are. Neutrals give you the opportunity to play around and tie the bride's entire look together seamlessly."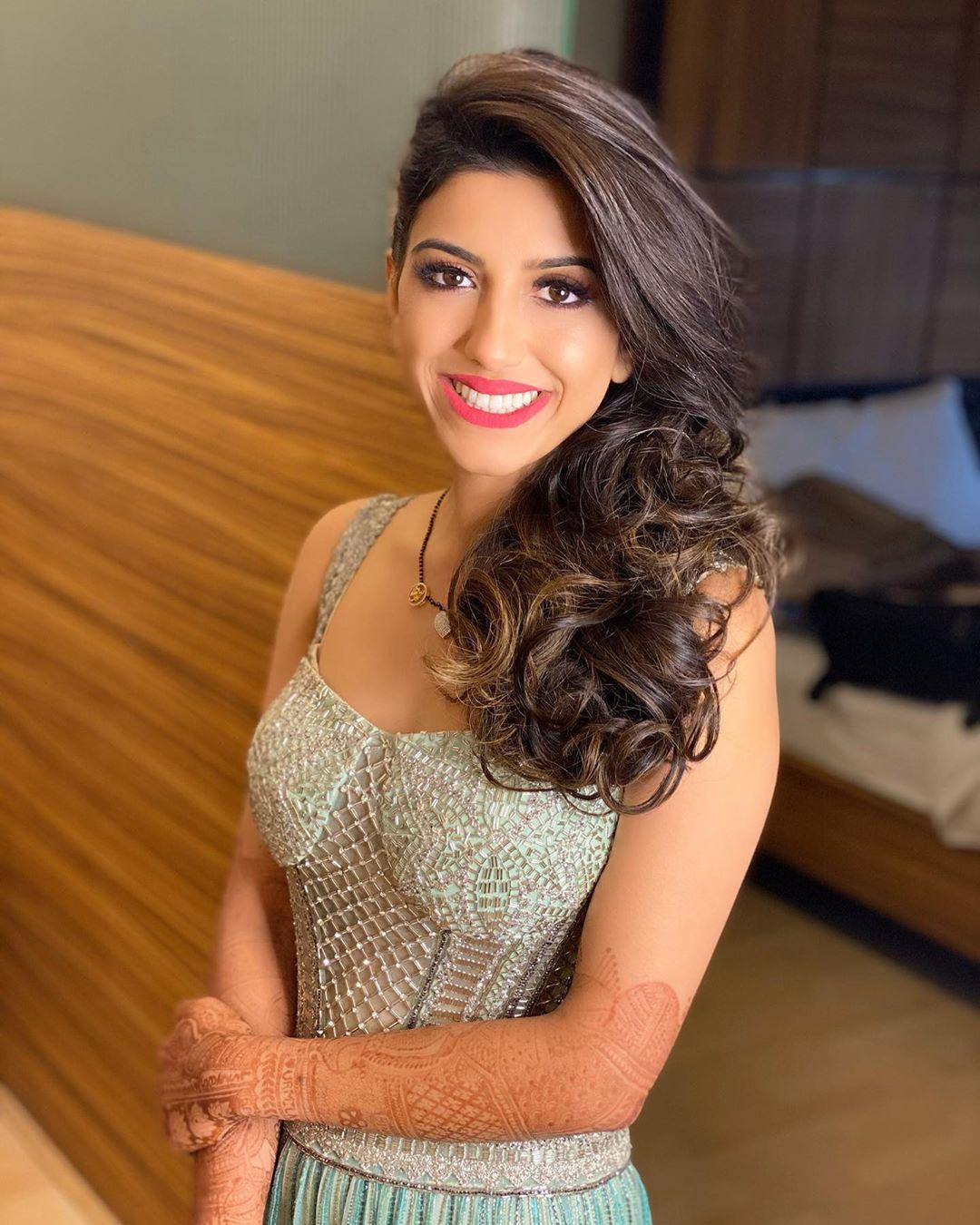 Artist Ojas Rajani says, "The Summer weddings colour palette for 2020 is all about nudes in peaches and browns or a hint of rose gold either on the eyes or cheeks but more or less, it is about looking natural. Tones that blend into the skin. Gone are the days of too much kajal or dark bold lips. Pinks and peaches are the most popular colours to experiment with."
Getting into the specifics of Day and Night time makeup, Ojas continues, "For the Day, makeup that is more on the cleaner side and Matt finish with soft tones. Be it for the eyes cheeks or lips. Instead of black Kajal, a brown eye pencil or soft brown eye shadow with subtle individual eyelashes is more the like the look that Deepika Padukone sports. Eyeliner application is out of fashion and instead, use of eyeshadow and eyelashes is very trending. For the Night, soft colour palettes like the Huda Beauty rose gold palette in neutral tones can be used for the eyes with a hit of shimmer to cast a spell. Keep in mind, your highlighter should be more about glow and radiance and not look like Diwali firecracker. Over highlighting is a big no-no!
Things to Keep in Mind for a Summer Bride
Sharing a piece of advice for brides who are getting married in the summers, here are some tips from our top Bridal makeup artists:
Shradha from Doll You Up by S: "It's always such an exciting time to be prepping for the biggest celebration of your life and I truly advocate that less is always more, especially when it comes to makeup! I always tell my brides to keep their looks as timeless as they can be, because it's not just about now. You need to love your look just as much when you look at your photographs at any given point in your life, right? This is one of the main reasons why I never recommend using colours like blues, greens etc. for your main events and recommend saving them for events like the pool party when you can play around, unapologetically!
Pratishtha Arora: FRESH AND CLEAN - these 2 words should be a part of the makeup anthem this year. Apart from the trends, my recommendation for the brides would be to not lose their identity. YOU DO YOU! Go bold with your makeup if you like it that ways or go mild if that's your style. Definitely talk to your makeup artist and take their suggestions too. Together you and your artist must create something that reflects your energy and their art in the most beautiful way.
Ojas Rajani: I would like to define the Trend for 2020 as the new-age millennial bride who is minimalistic, natural, confident and realistic. Now for the summer brides, to begin with, practising ice compress before starting makeup is very important to calm and cool the face down. To avoid sweating off your makeup, use a mattifying primer which is long-lasting before applying the base. Use everything that is water-proof–the foundation, mascara, eyelash glue. For the lips, use a lip tint before applying the lipstick, so that even if the lipstick fades a little, the lip tint can cover it up. Lip tints are usually long-lasting than lipsticks."
In a nutshell, the summer bridal makeup trends for 2020 is definitely clean looking face with a pop of colour and nominal amounts of highlighting–realistic makeup that doesn't overshadow your beauty but enhances it. Back in 2019, heavy contouring and highlighting were dominating the bridal makeup trends but those are history now.
Have you taken your bridal makeup trials yet? Get in touch with the best makeup artists and book your trial session now!