Sister Wedding Dress Inspiration For The Modern Bridesmaid
You might be busy running all around planning and orchestrating the perfect wedding for your sister, but remember, you have to look the part as well. Here is some of the swankiest outfit inspiration for you so that your wedding shopping is over fast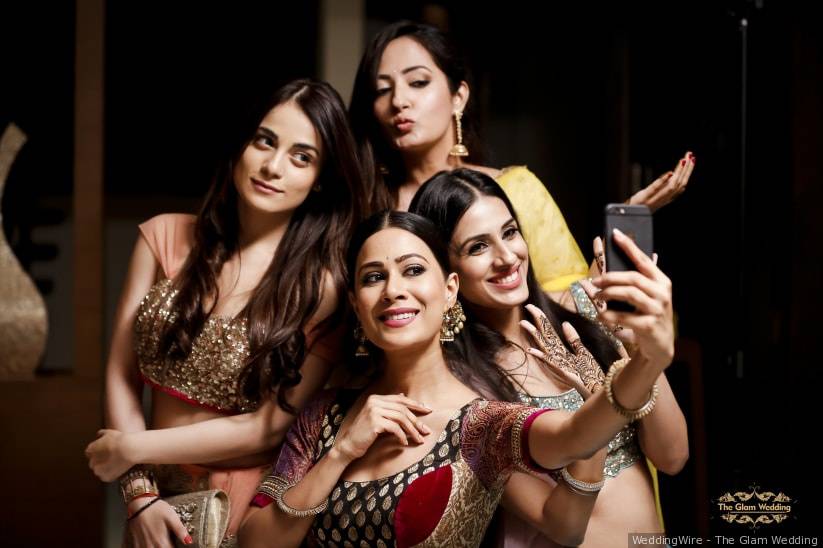 It's your sister's wedding, and yes, you are the maid of honour. You know you have a ginormous responsibility to make sure that everything goes well, is planned ahead and delivered on time, all as per the liking of the bride-to-be.
You have no time to stop and no time to waste. Amidst all the chaos and the pressure for perfection on you, your special sister wedding dress that is tailor-fit for you can take a back seat.
But we can't have that, now, can we? As the sister of the bride, it is your time to shine - and shine well! You might be a walking-talking checklist of things to do but your outfits need to be on point as well. Fret not, we've got you covered with inspiration for sister wedding dress outfits of each wedding function.
1. Sister wedding dress for Mehndi and Sangeet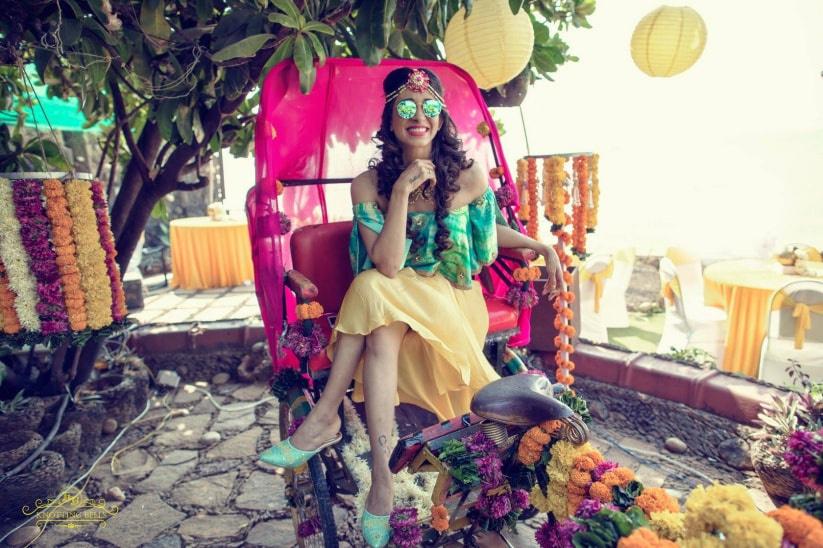 The ceremony of colours and music, it's a ball you don't want to miss. With stunning décor, floral inspiration, and songs of wishes and blessings in the air. Your outfit needs to be as fun as the vibe of this auspicious Mehndi ceremony. Play around with your gang of bridesmaids and colour-coordinate with the bride's outfits to make it even more special.
Where to buy:
Head to the urban village of Shahpur Jat, New Delhi, to end your hunt for what to wear to a Mehndi function. There are many designers and boutiques in the area that will customize the outfit as per what you want and even ship it out to you pan India. Here is our list of designs not to be missed:
A. The Classic Lehnga Choli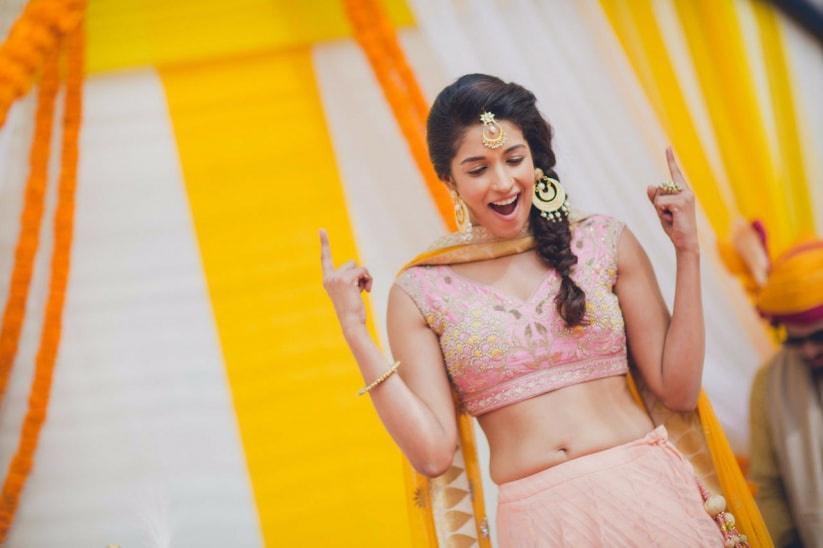 A classic can never fade, which makes a Lehenga Choli the go-to option. Mix it up with bright colour combinations and fun accessories to complete your look. It is the simplest and classiest way of making your mark amongst the guests.
Cost: ₹9,000 onwards
B. Short Kurta, Patiala Salvaar, and Bold Colors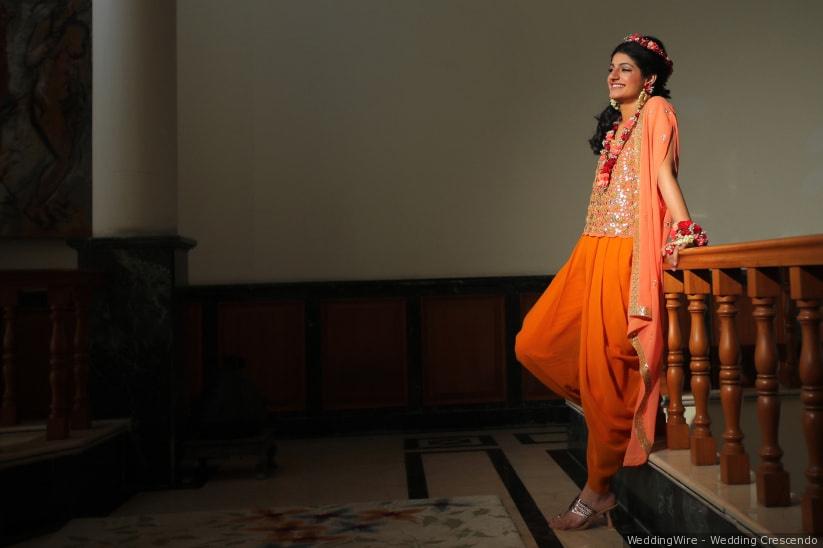 This looks adds the perfect twist to tradition. Pair a short kurta with a Patiala Salvaar in bold and beautiful colours with speak for the whimsical feel of the function. Add metallic details or motifs to the fabric to make it unique and statement worthy.
Cost: ₹8,000 onwards
C. Draped Dhoti with a crop top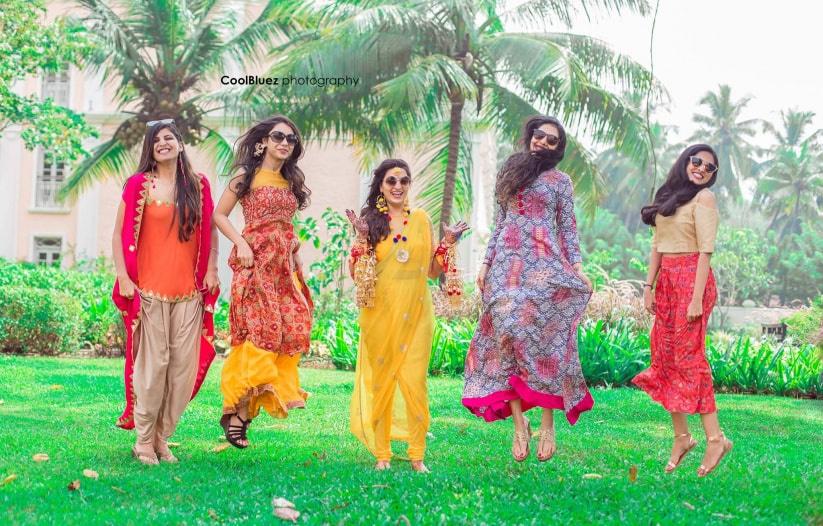 For the edgy fun-loving sister of the bride, we have the perfect combination for you. Pair a crop top with a draped Dhoti for a vibrant and quirky outfit which is sure to be an eye-turner.
Cost: ₹7,000 onwards
2. Sister wedding dress for Engagement and Cocktail Night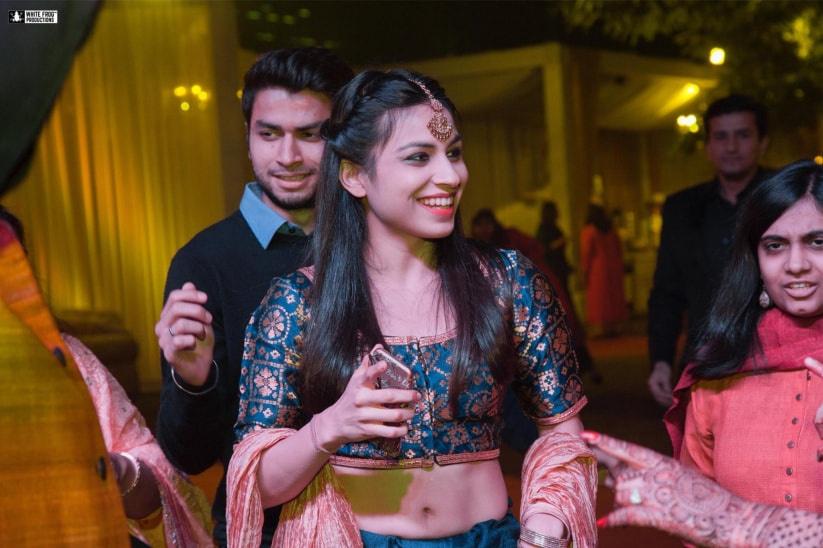 Another night of the gala, where the bride and groom exchange rings as a sign of their commitment. This is then followed by a feast, some drinks, some getting to know each other's side of the family and a lot of dance! Your outfit for tonight must the perfect amalgamation of classy and fun.
Where to buy:
Your A-Z list of outfits ideas and inspirations can find all the solutions in the city of Bengaluru.
A. Floor Length Anarkali Gown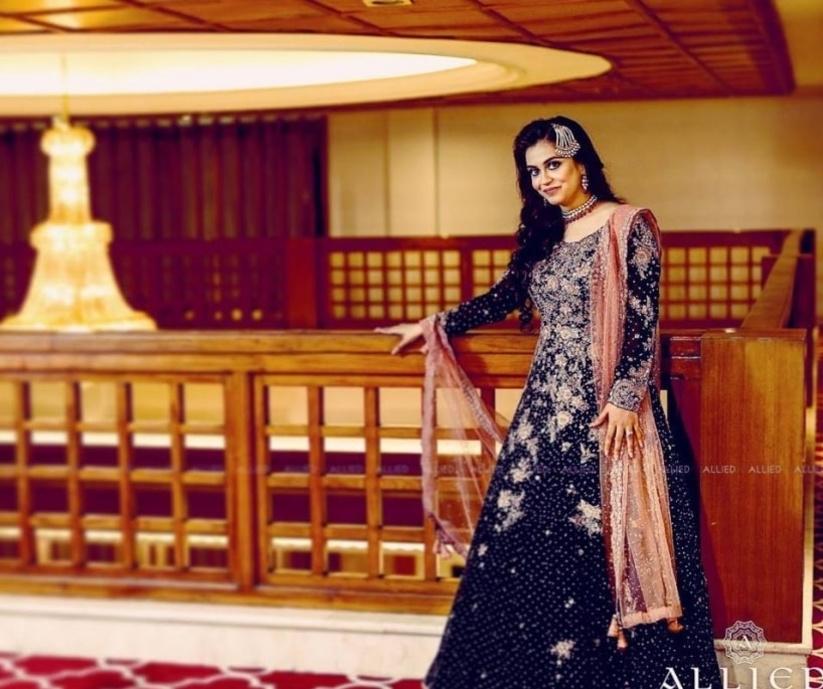 Anarkali has now become a classic style in Indian ethnic wear. Add a glamorous touch to this class by turning it into a gown. Adorn it in jewel tone shades and pair it with only a pair of gorgeous statement earrings. Your classy and elegant look is complete!
Especially when you don't want to handle the hassle of a twisty saree or a bulky lehenga - the Anarkali can prove to be a Godsent option. don't believe us? Try it for yourself.
Cost: ₹15,000 onwards
B. Peplum Blouse with Saree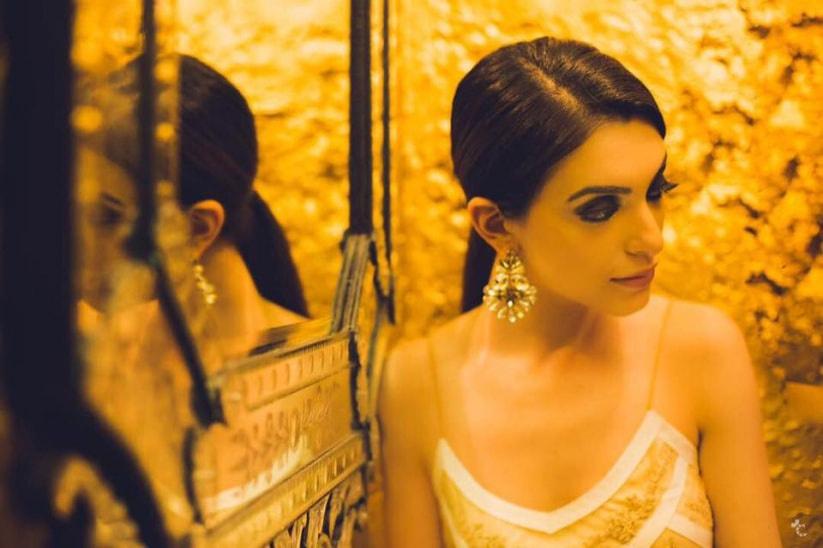 Give a contemporary makeover to a traditional Saree with a peplum blouse. This look will be a pleasant and playful surprise to the ones around. You will surely be an inspiration for people planning their next outfits.
Cost: ₹20,000 onwards
C. Jacket, Crop Top, and Palazzo or Lehenga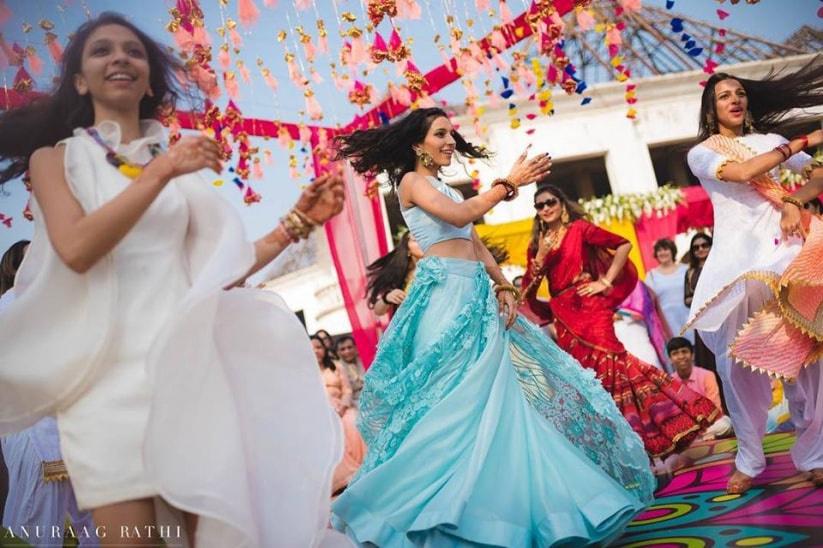 Edgy, classy and minimal is what defines this outfit. You can add richness to it with some beautiful embroidery work. Pair this up with some earrings, block heels and bangles to make it work as a sister's wedding dress. This is a chic outfit that is sure to garner admiration.
Cost: ₹10,000 onwards
3. Sister wedding dress for the big day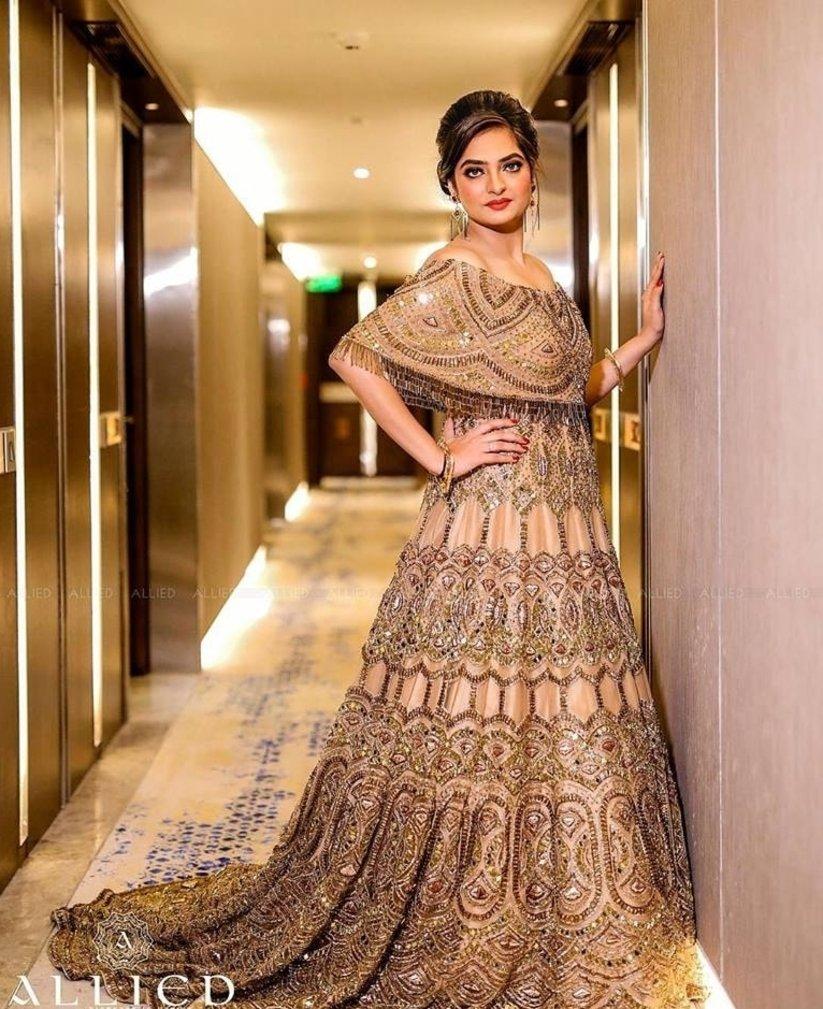 It's the big day, all your playful childhood memories run through your thoughts as your sister graceful walks down the aisle. You want to be by her side to cherish each moment before she steps into a new phase of her life. And you want to do it looking good!
Where to buy:
Head to the stores of Juhu Tara Road, Mumbai to find the outfit inspiration you need for your sister wedding dress for the big day. This street has all the designers you lust over with a drool-worthy collection of contemporary and traditional outfits. Or you can head to the Manish market in Andheri where you will find an array of different fabrics with beautiful details which you can custom stitched from a boutique.
A. Embellished Anarkali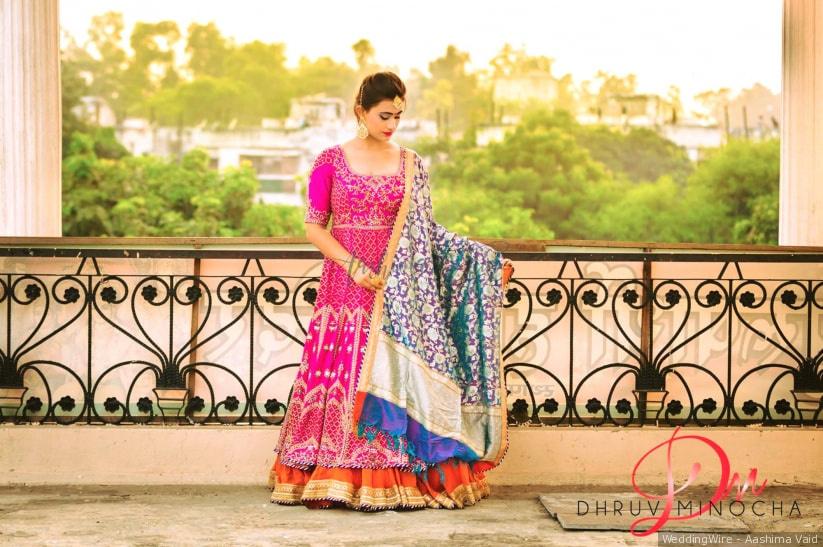 Curating a regal look for the bride's sister, adorn a floor-length embellished Anarkali in neutral hues with details in dull gold for your sister wedding dress. Pair this up with a jewelled Matha Patti and Chaand Bali and complete your look with gold stilettoes.
Cost: ₹25,000 onwards
B. Stunning Sharara
The traditional Shararas have made a come-back and how. Select a beautiful pastel hue for your Sharara and embellish it with dull gold or silver details and accentuate the design with a hint of contrasting colours. This sister wedding dress is surely going to top the charts.
Cost: ₹20,000 onwards
C. Long Jacket Lehenga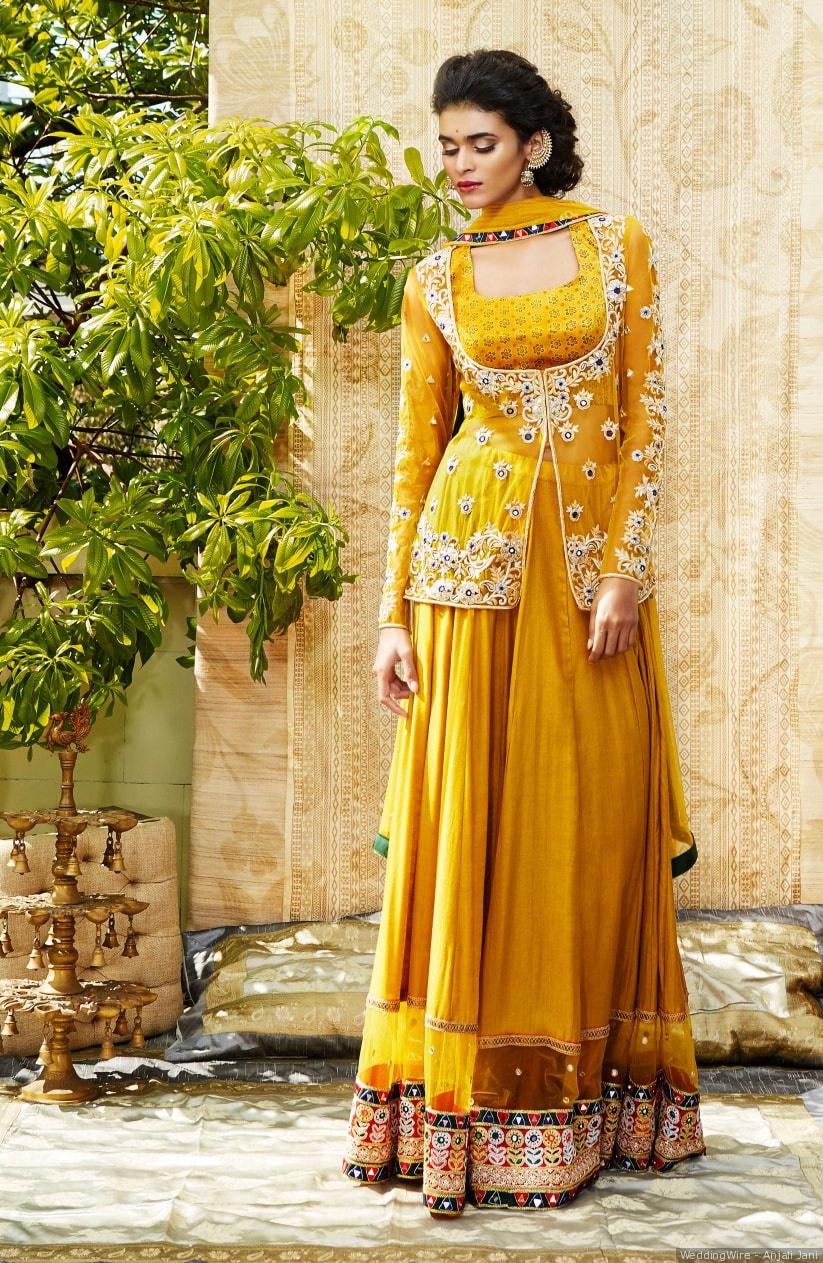 This is quite a classic and versatile style and gives you many ways to play around with your sister wedding dress. You can add textures to this outfit by selecting different fabrics for the duo. You can opt for a sheer jacket with a crop top underneath or play around with the neck designs. The opportunities of styling this outfit are endless, its versatility is just a bonus!
Cost: ₹15,000 onwards
We hope you got a cue for your sister wedding dress from our inspirations. Next step? Visit our Bridal Lehenga vendors who stock these styles.