23 Short Wedding Wishes to Bring a Smile to Your Friend's Face as He/She Ties the Knot!
Headed to your best friend's wedding? Congratulate them with a beautiful gift and a thoughtful gesture. Read these short wedding wishes which will make their heart melt and bring a smile to their face!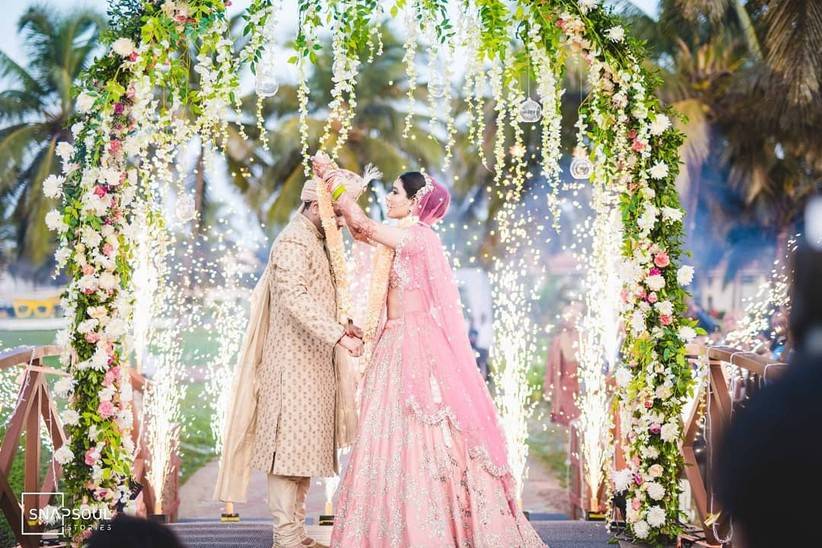 We all have a ton of friends and as we grow up each one of them one by one starts tying the knot. Often time, words fall short and you will at a loss as to how to convey how happy you are for them. If you happen to be in a tough spot such as that and can't seem to put your feelings into words, then these short wedding wishes will help you right up. They are sweet, straight from the heart and will sum up what you are feeling from the inside in the least of words. So check these short wedding wishes and write a personalised message for your friend who is about to tie the knot.
23 short wedding wishes to bring a smile to your friend's face as he/she ties the knot!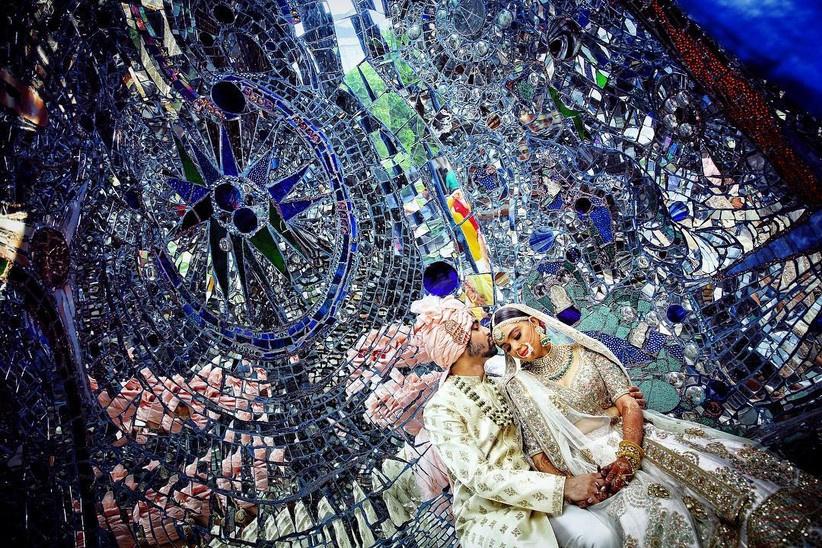 Sweet, sassy and a dose of cheesy love - these short wedding wishes are some of the best-known and we are sure you must have grown up hearing or reading them in your favourite books and movies.
1. "May your love story be as magical and charming as in fairy tales! Congratulations on the wedding!"
2. "Wishing that this hangover of love never fades away! Happy wedding!"
3. "I can't believe I get to be a witness to this beautiful ceremony, my many congratulations to both of you!"
4. "This is forever, and if you two are on the altar, it means it is forever, here is to you and to your future, congrats beauties."'
5. "Thank you for making me a part of one of the most important events in your lives, I love that you two are finally hitched!"
6. "Be loving, truly caring and encouraging to your wife and your entire home, do not break this trend. Happily married life buddy. Enjoy the good home."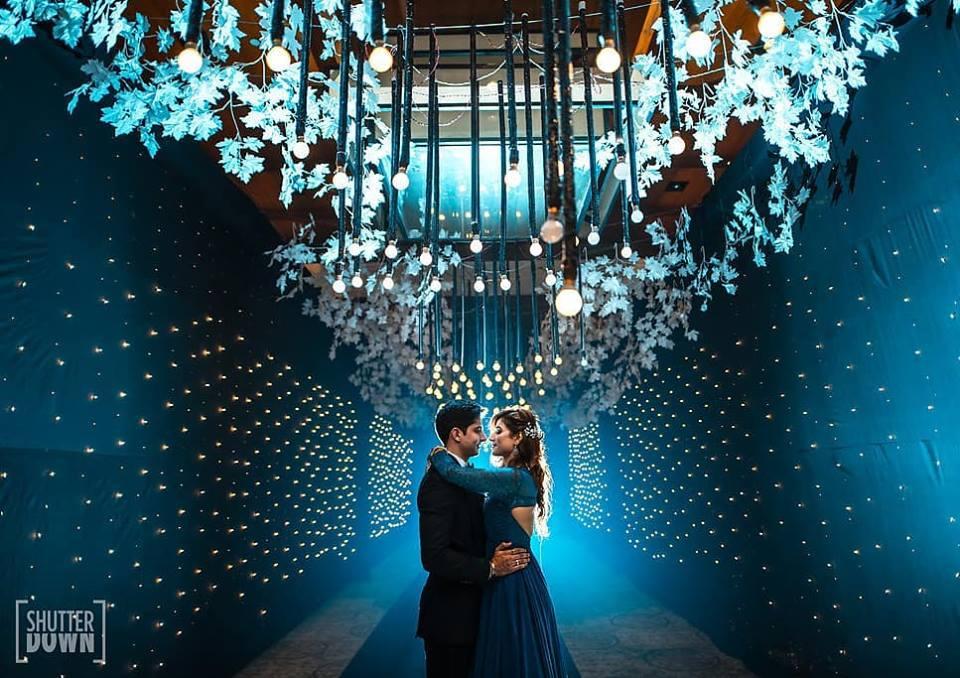 7. "What will you do if I steal your bride away from you for a few hours? I know, you'd kill me. Heheheheh. You got no chill. Happily married life bro."
8. "I hope two of you will go to the clouds and sit there for some time. After this day. So you'll be alone with one another. Happily married life friend."
9. "All my wishes for this sweet couple. May God bless both of you. Congratulations on your wedding!"
10. "May the brightness of this day bring a lot of happiness and joy in your lives. Stay blessed and enjoy the journey of togetherness. Congratulations."
11. "Life is all about learning something new in every phase of life. Today you both are standing at the start of your new journey. May you get the best of everything. Happy Married Life."
12. "Love is a beautiful feeling, the selflessness, the sacrifices, the being there for one another and the synching, hope you never lose that."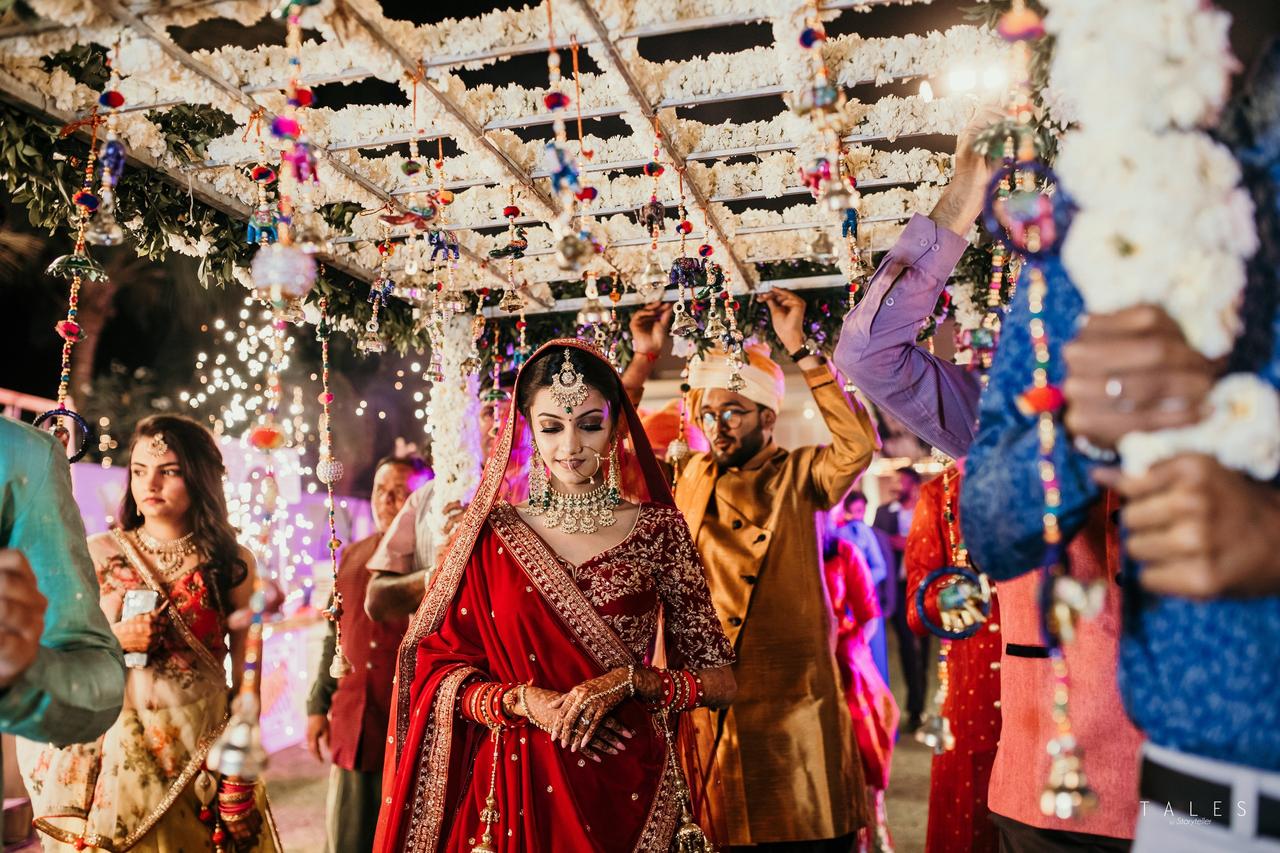 Image Courtesy: Tales by Story Teller
13. "You finally have that for better or worse, till death do you two apart, I always wish you the best and this must be one of them!"
14. "As you have now tied the knot as one, may you grow as one and may you live like one. I bless your marriage and your future together!"
15. "You were once a stranger with your wife, but now you're best of friends. I hope you'll forever remain friends and be happy. Happy married life."
16. "Thanks to this pretty and special bride for bringing my friend out of his dungeon of loneliness. Hahahahahah. Happily married life buddy. Be good always."
17. "Congratulation for the biggest day of your life. May the love between you guys increase day by day. All the best."
18."I wish you a very happy married life. May God bestow all his blessings to this sweet couple."
19. "The happy union of two souls. Enjoy the most beautiful days of your life with new hopes and desires. Congratulations on your marriage!"
20. "Smile will cover every layer of your face when you wake up beside someone you love tomorrow. Heheheh. I envy you already. Happy married life."
21. "It's a flight journey. Spread your wings and prepare to fly to love land. Heheheh. I'll join you soon. Happily married life friend. Take care of one another."
22. "When the waves are high and are rushing at you, take your stance and uphold the home, that's how you win. Happily married life friend. Enjoy."
23. "Nothing brings more joy than seeing two people made for each other happy together, you are an inspiration to all couples, congrats dears!"
We hope you found what you were looking for in these 23 short wedding wishes which will make for a perfect penned down note - straight from the heart as you congratulate your friend. Use these short wedding wishes and make them your own by adding an anecdote or a personal memory and make these short wedding wishes all the more special. You can even include these small cards with the wedding gift that you were planning to gift to your friend.
Which one of these short wedding wishes would you choose for your friend's wedding wish? Tell us through the comments!