Affordable Resorts in Mangalore for the Ultimate Destination Wedding
Here is a quick list of Resorts in Mangalore for choosing the most dreamy destination for your wedding or honeymoon!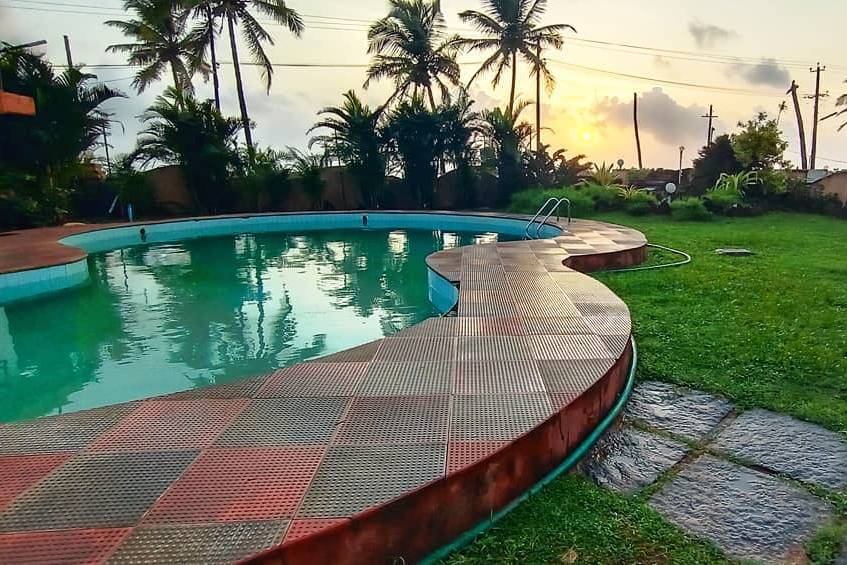 Planning a honeymoon or planning a wedding? Here are the top 3 restaurants in Mangalore to help you land the best choice for the memorable life event. Every time we go on a vacation or at a destination wedding, the resort of stay has a lot of significance. All of us know that no matter what, this department can never be compromised.
With the clear USPs of what makes each resort unique, the rough idea of the location, and a few pointers to help you decide better, here are the top 3 beach resorts in Mangalore. Super affordable, and Arabian Sea access, to die for!
What are you waiting for? Dive straight in.
Summer Sands Beach Resort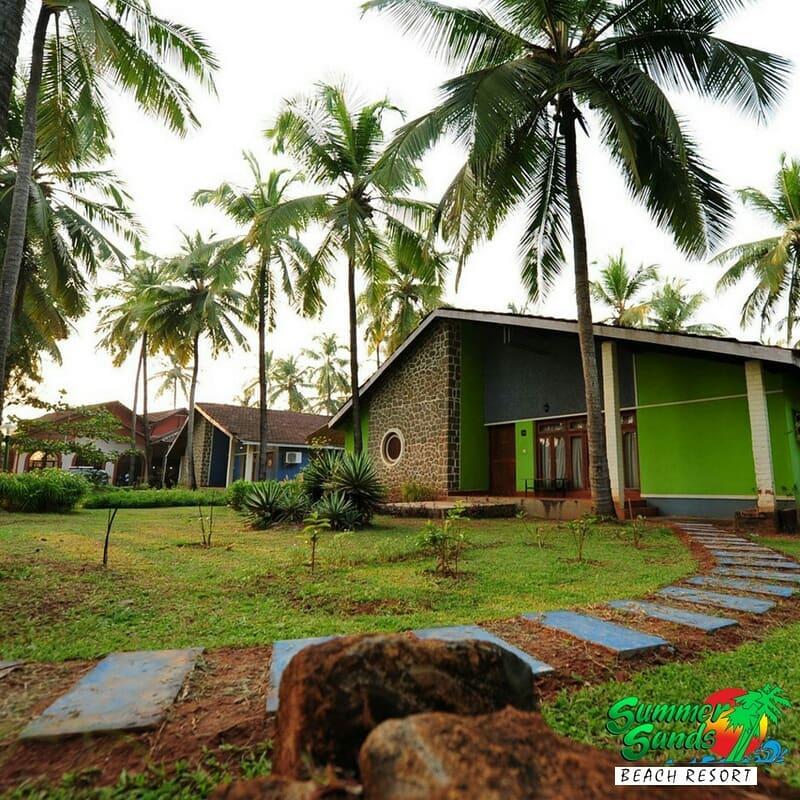 Image Courtesy: Summer Sands Beach Resort
USP
Starting our list of resorts in Mangalore with a breathtaking property known as Summer Sands Beach Resort. The marvellous beach resort is set on a whopping 6 acres of lush green Mangalore land known for its coconut trees and lovely sea view. The best part is, that the massive resort property provides you direct access to the insanely famous beach in Mangalore, the Ullal Beach. The Arabian Sea view is definitely the major USP.
How to Reach?
It is a 3 km ride from the nearby railway station called Thokottu. The Mangaladevi temple can be reached in 8 km.
Why is it Great For You?
Whether you are a newlywed couple dying for a honeymoon by the beach or you are still stuck with finding the perfect destination resort for a beach wedding, this beauty is definitely an ideal choice. The clean and well-maintained 3-star property is quite affordable as well. With great food available at the cosy restaurant, you guys will have a great time. Oh! Did I forget to mention the lavish outdoor pool and the lovely Volley Ball setting outside, didn't I? Now that I have told you, I am sure you don't want your guests or you to miss any of it! Go for it!
Mangalore Beach Resort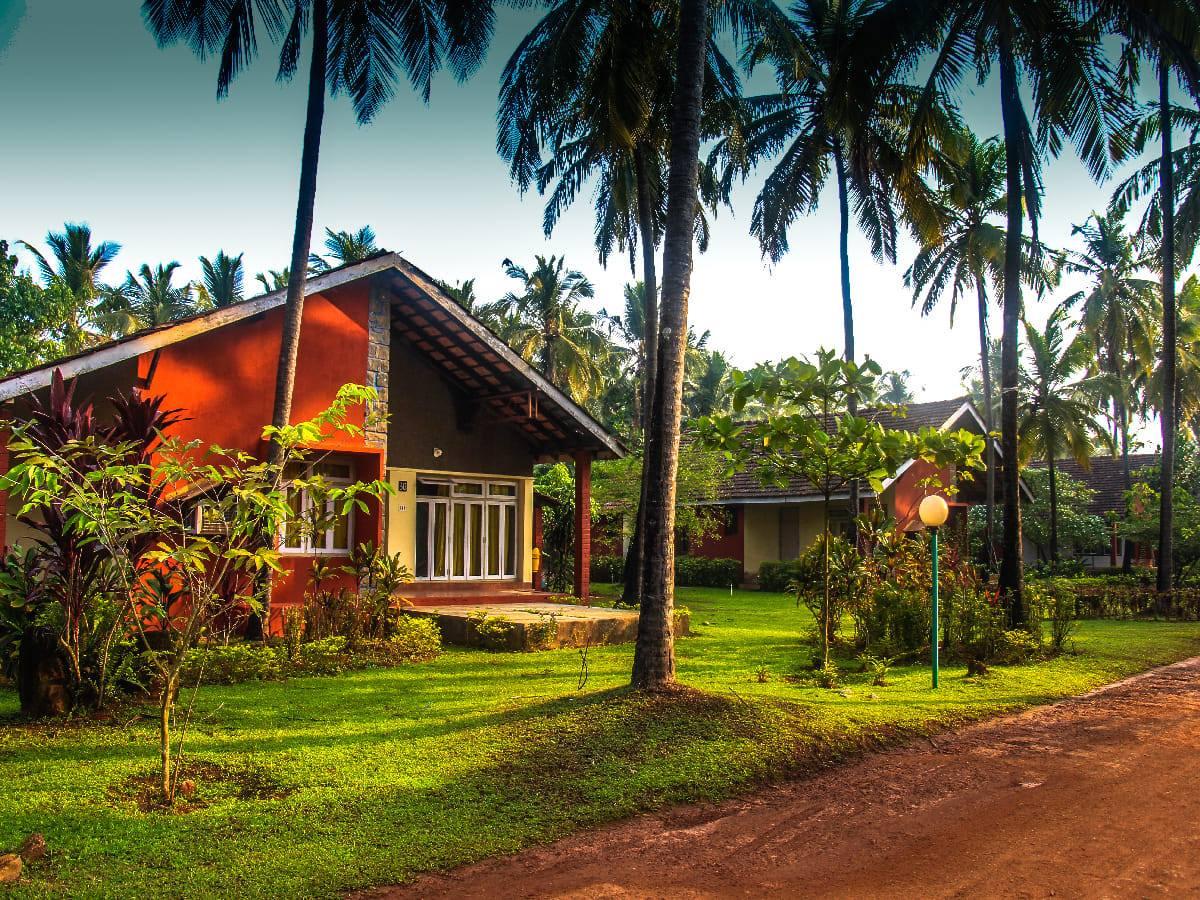 USP
Mangalore has several beach resorts. What makes this beauty earn a place in the top 3 is its location. The comfortable beach resort is right near the pristine beach of Mangalore known as the Someshwar Beach. Have a blast with the dreamy spot surrounded by cocos and greenery at the cosy (and totally affordable) resort.
How to reach?
The lush green beach resort, unlike several other resorts in Mangalore, is located away from the hustle-bustle of the busy city. You can easily book a taxi for a 15-20 km ride from Mangalore and you are ready to experience nature at its best. It is 24 km from the city Airport.
Why is it Great For You?
Barbecue, Ayurveda massages in age-old styles and a cosy indoor pool make it a fantastic choice among the other resorts in Mangalore. Whether you are a honeymoon couple or Team Ladkewale/Ladkiwale, this super green property is not going to disappoint you anytime soon. Don't trust me? Book a mini stay-cation and experience the true beauty of the destination for yourself.
Red Rock Residency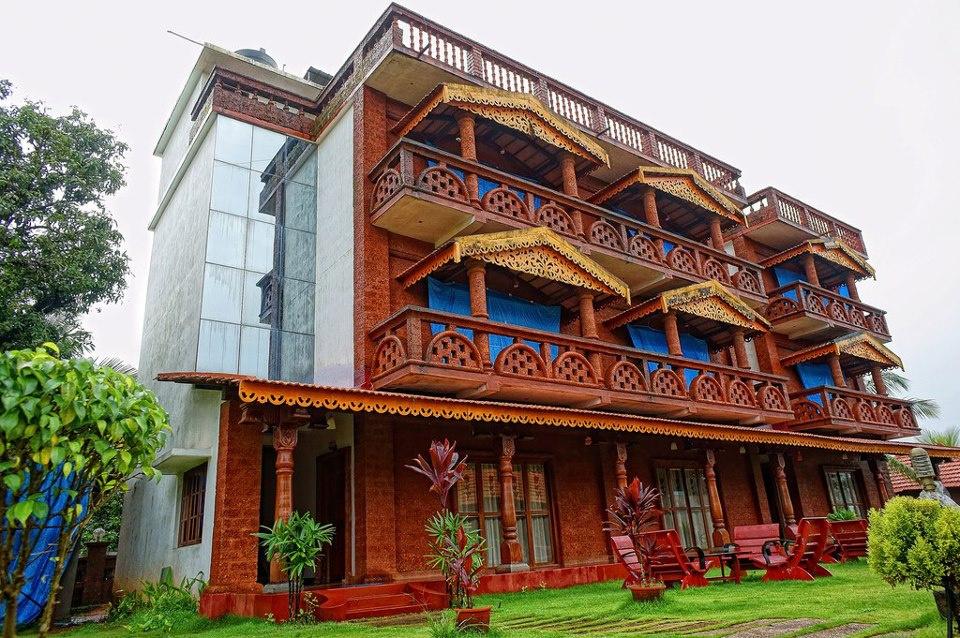 Image Courtesy: Red Rock Residency
USP
The USP of this entry on our list of resorts in Mangalore for honeymooners and/or families for destination weddings is its breathtaking infrastructure. The vintage red brick building of the lovely apartment resort is bound to take your heart away. The pictures do no justice to this vintage looking beauty by the beach.
How to reach?
Located at a convenient distance of just a kilometre from NH66, the lush resort property by the beach can be reached in a 5-minute walk from the National Institute of Tech. in Karnataka (NITK). What more could you ask for, isn't it?
Why is it Great For You?
The most attractive part about the property, especially for a destination wedding is that it is an apartment resort. The cosy, homey comfort that it brings along, not to forget the marvellous infrastructure, pool, and obviously the beach, this resort out of other resorts in Mangalore will get your dil kaafi khush.
Wit all these lush resorts in Mangalore with dense greenery, long coconut trees, pools, beachfront, peace, and truckloads of fun, you are all set to take one big step closer to planning that perfect honeymoon or Shaadi. With a breathtaking (and crazily convenient) location, sukoon bhara beach setting and totally affordable tariff, nothing can go wrong. Go for it!
Do let us know if you have any personal favourites when it comes to resorts in Mangalore, in the comments.