Breath-taking Red Sarees: tales of Timeless Elegance from D-day
Red sarees are every Indian bride's quintessential garment and a significant pious state-of-art position. We have got you covered with the latest trends.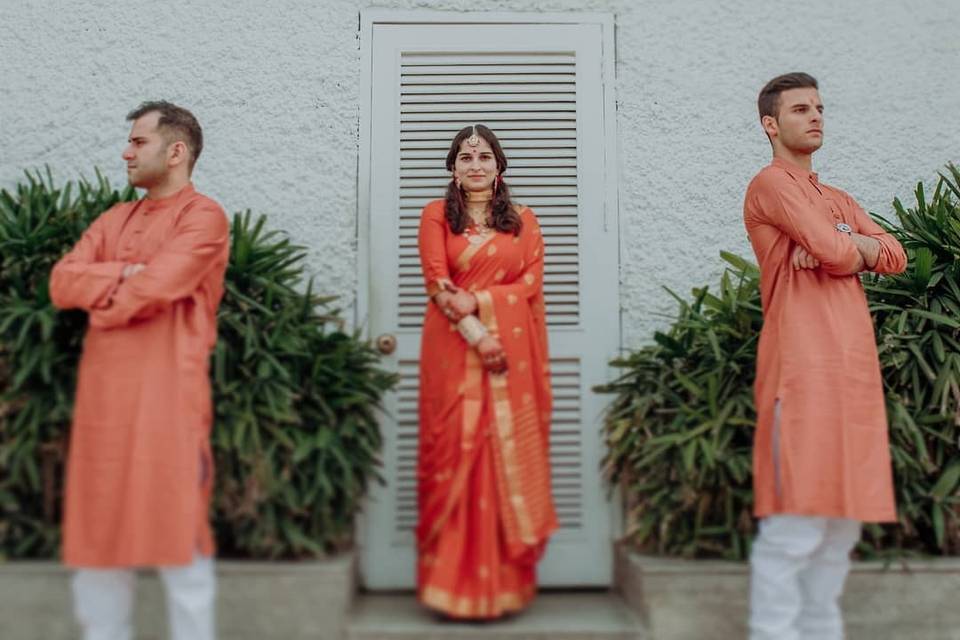 Dreading the wedding jitters and heavily embellished and embroidered bridal couture that follows suit? Now no more, we have got your back with some interesting concoction of the signature bridal red sarees that will sway you effortlessly from day to night in no time.
Invest in gorgeous Kanjeevaram red sarees, classic Banarasi red sarees, georgette silk red sarees or simple silk red sarees at your wedding to unleash the beauty within.
An exotic blend of zari work with cascading design flowing throughout the nine yards will instantly notch up your style quotient and we bet you can't ignore the everlasting charm of such stunning visually appealing red sarees ever. Don't you fancy the vintage red sarees tucked in your mom's forgotten old trunk? We all do, just take one out and drape the beauty to feel the warmth and surreal sigh.
Here are some of the must-have red sarees every Indian woman must own:
1. Kanjeevaram Red Sarees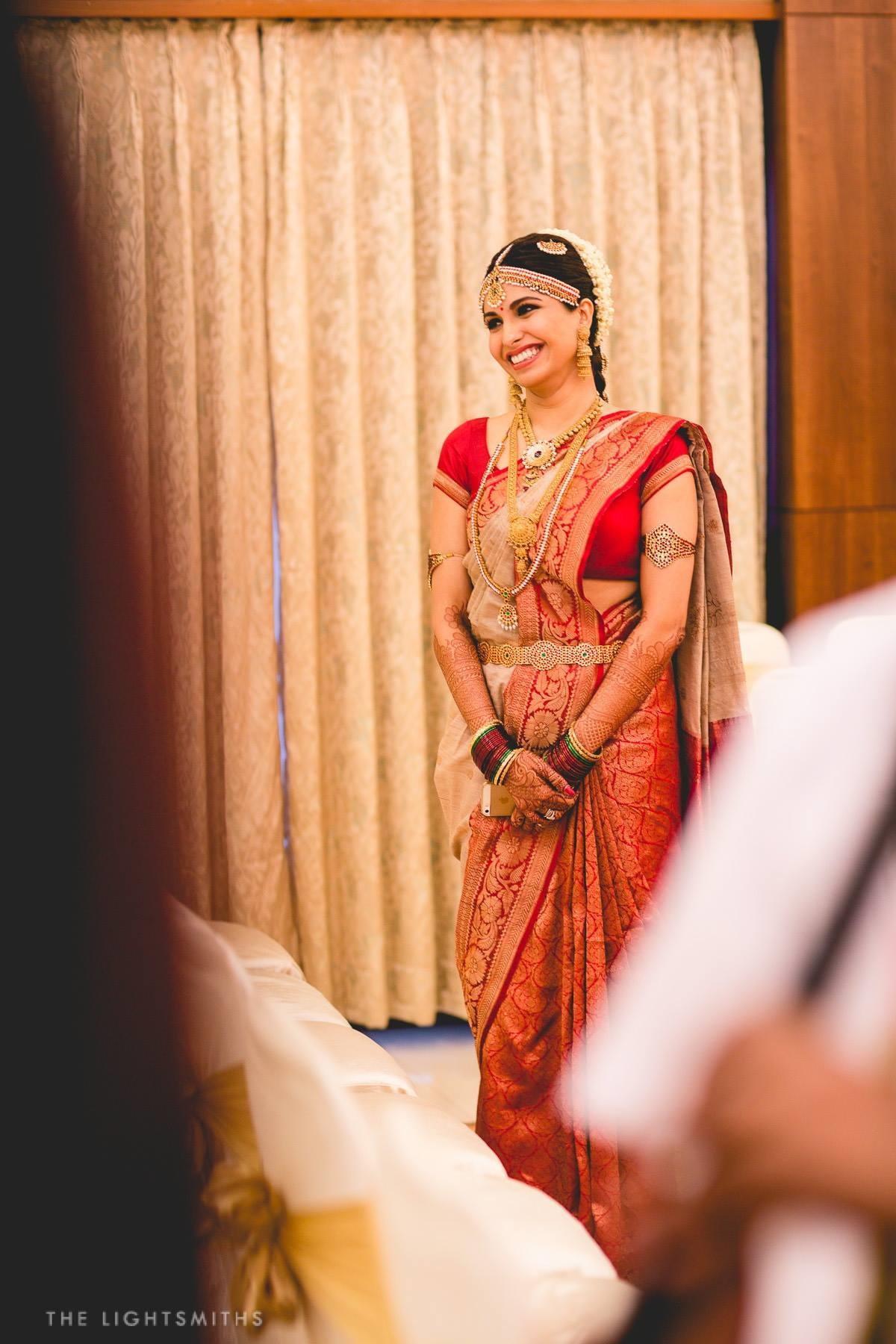 What iPhone is to phones, Kanjeevaram is to sarees, we know we went way too far but the anatomy of Kanjeevaram is best explained physically. The moment you lay your eyes and hands at the cascading royalty of silky and smooth silhouette featuring gorgeous zari work and stunning shading technique lent using an age-old technique, they have to be your go-to bridal red sarees this wedding season.
Thanks to the modern wave for breezing the surreal charm and grace with endearing kanjeevaram silk sarees. Dress up like an authentic South Indian bride to unleash the luxe beauty of Kanjeevaram silk red sarees by cinching your waist with a belt and not necessarily, the signature gold belt, you may go quirky with leather coated one to create a striking contrast and do some fun fusion.
2. Silk Saree with Gold Zari Border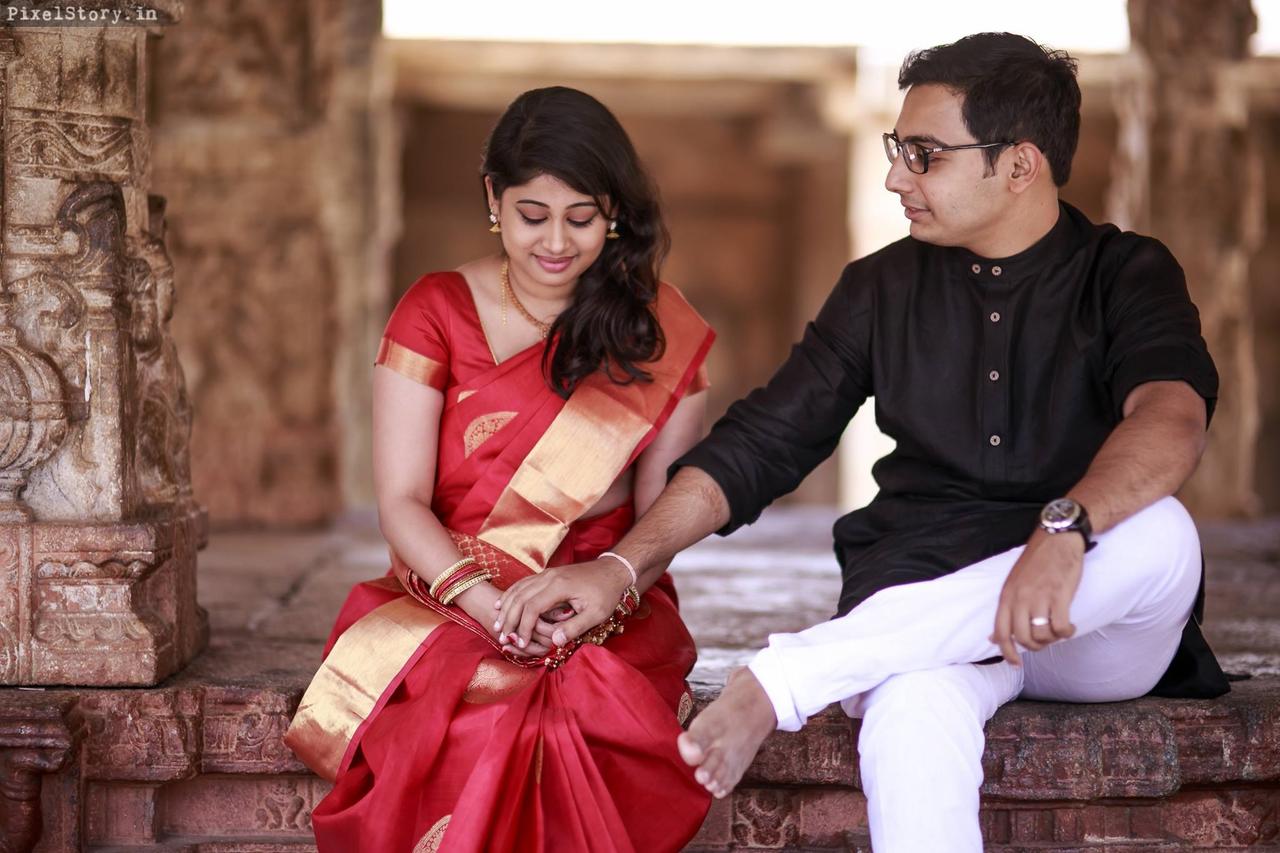 Invest in quintessential classic bridal red sarees that feature gold zari border and statement buta work all-over to exude the old-world grace.
Romance with your significant other as you drape such scintillating silk red sarees for your pre-wedding shoot or even some pious wedding ceremony like Roka or sangeet or wedding day.
A very few Indian brides have embraced the trend of draping red sarees at their wedding, most of them resort to designer lehengas or anarkali suits, however, trust us when we say that, nothing beats the beauty of a rich, lustrous and elegant saree on your D-Day.
3. Saree Drape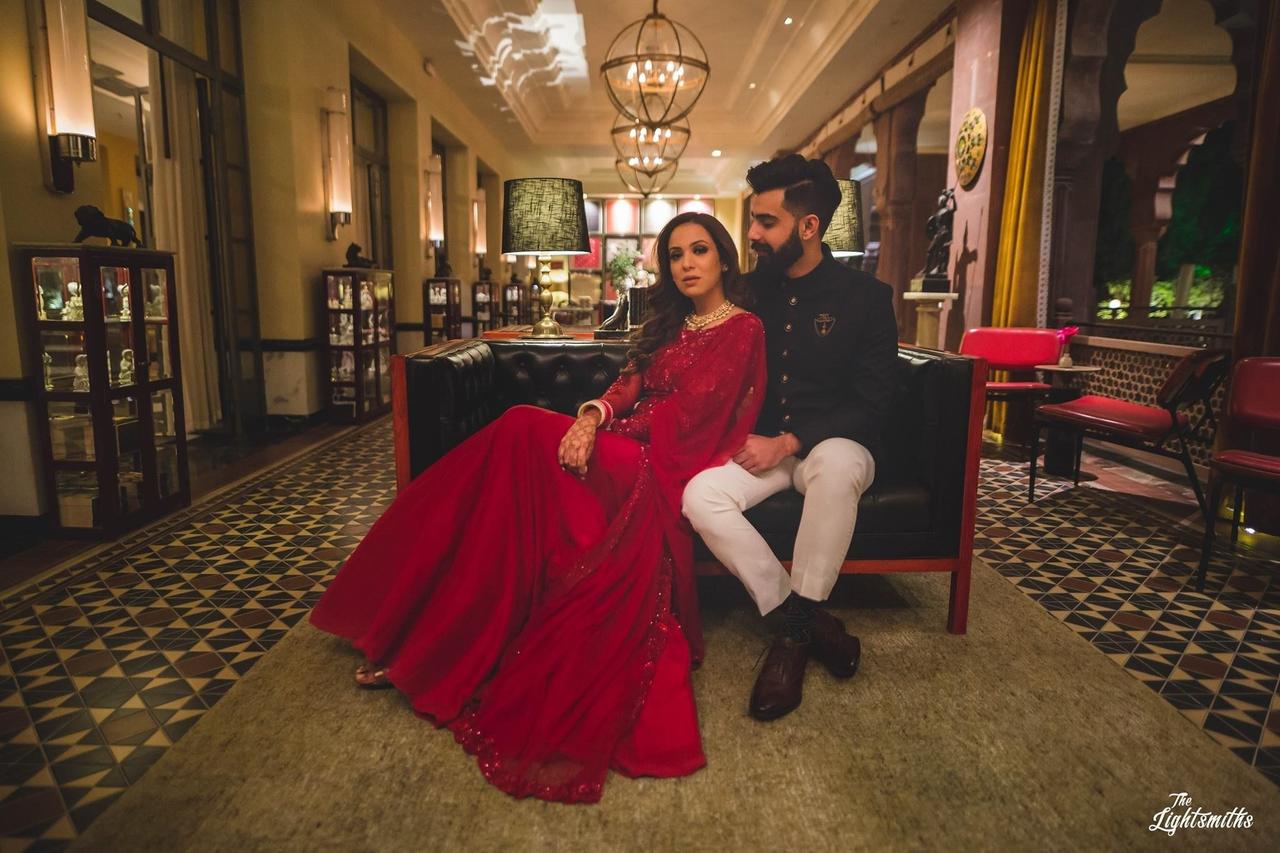 Are you one of those who loves to mix and match trends with silhouettes to flatter your curves and stay ahead of the curve by embracing the latest trends in the fashion domain.
We are totally crushing at the classic saree drapes that not only accentuate the figurine of a lady but also throws a positive image of the wearer. Exotic and ecstatic, saree drapes will totally turnaround your look and lend a surreal charm to your persona.
The Indo-fusion readymade saree drape is a perfect escape for modern-age brides who love to stock all things functional in their wardrobe.
4. Self-Design Red Sarees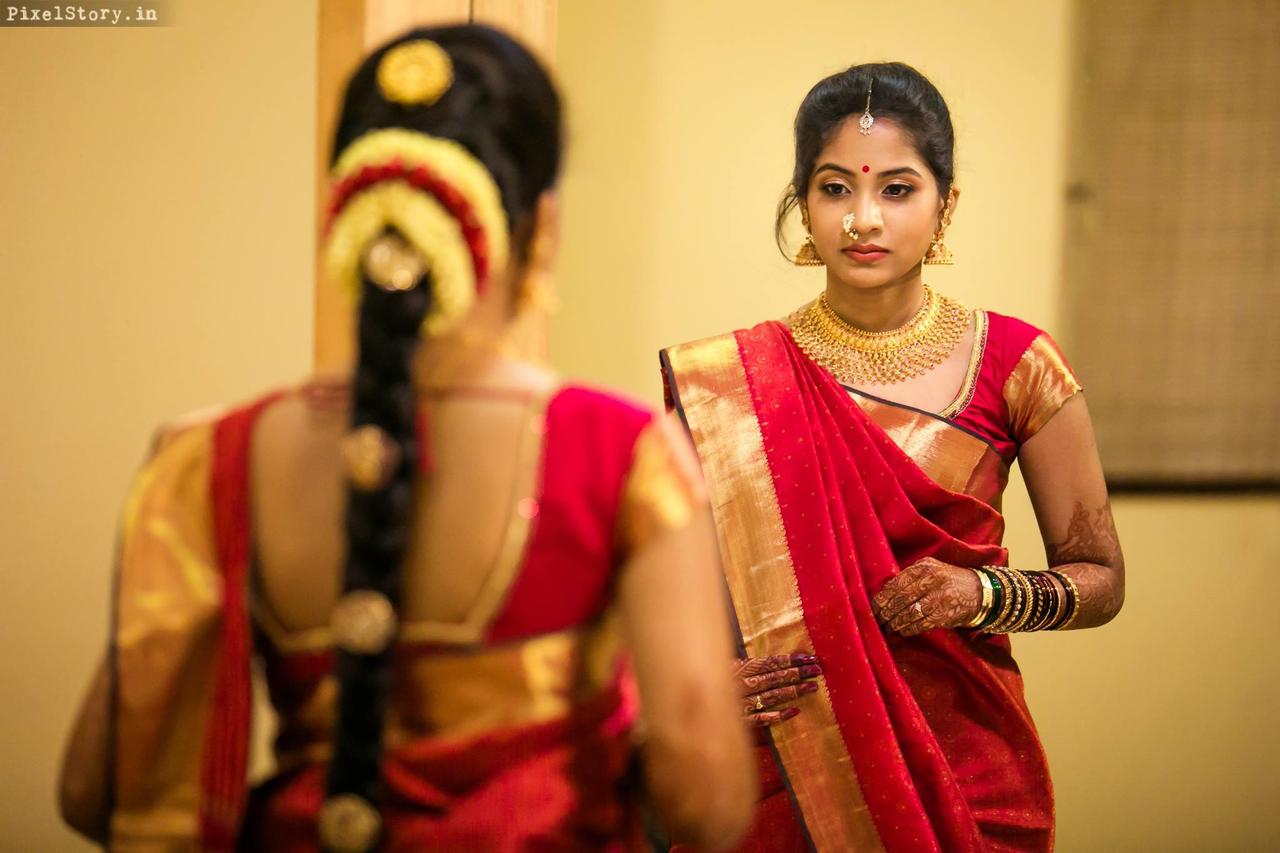 If you are someone who prefers to keep low-key in life, nothing will kill the beauty than these scintillating self-design red sarees which will flatter every body type and complexion thereby lending a subtle glow to your personality. Self-design red sarees create a graceful amalgamation when paired with real gold jewellery and traditional hairstyle.
Their understated glam and oh-so-breath-taking appeal will truly leave you gaping in awe, so invest in rich and lustrous self-design red sarees which will be versatile even after your wedding is done and dusted.
5. Parsi Gara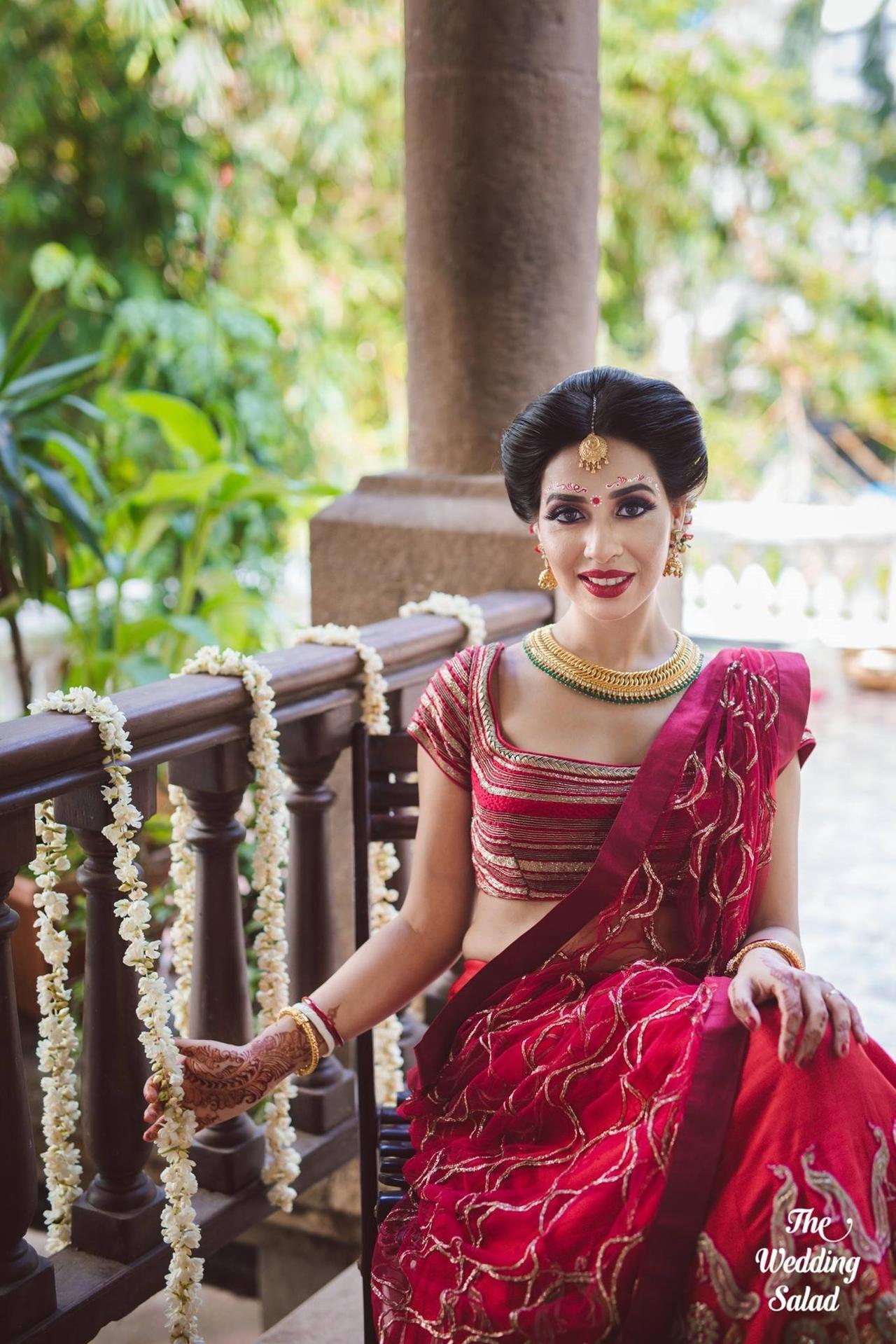 There's a thing about Persian-inspired sarees which were a rage back then until Parsi community embraced the idea and cultivated what is called as the 'Parsi Gara" The detailed and meticulous embroidery of silver thread work on sheer red silhouette evokes old-school glam in subtle measures and will transform your traditional look thereby adding touch of modern grace.
When paired with a contemporary woven blouse, Parsi Gara in red hue will truly compliment your poised and suave self. Parsi red sarees have beckoned with oodles of allure and elegance that they offer at the cusp and act as an attraction for Indian brides who are looking for unconventional bridal attire to steal the spotlight on their D-Day.
6. Colour Block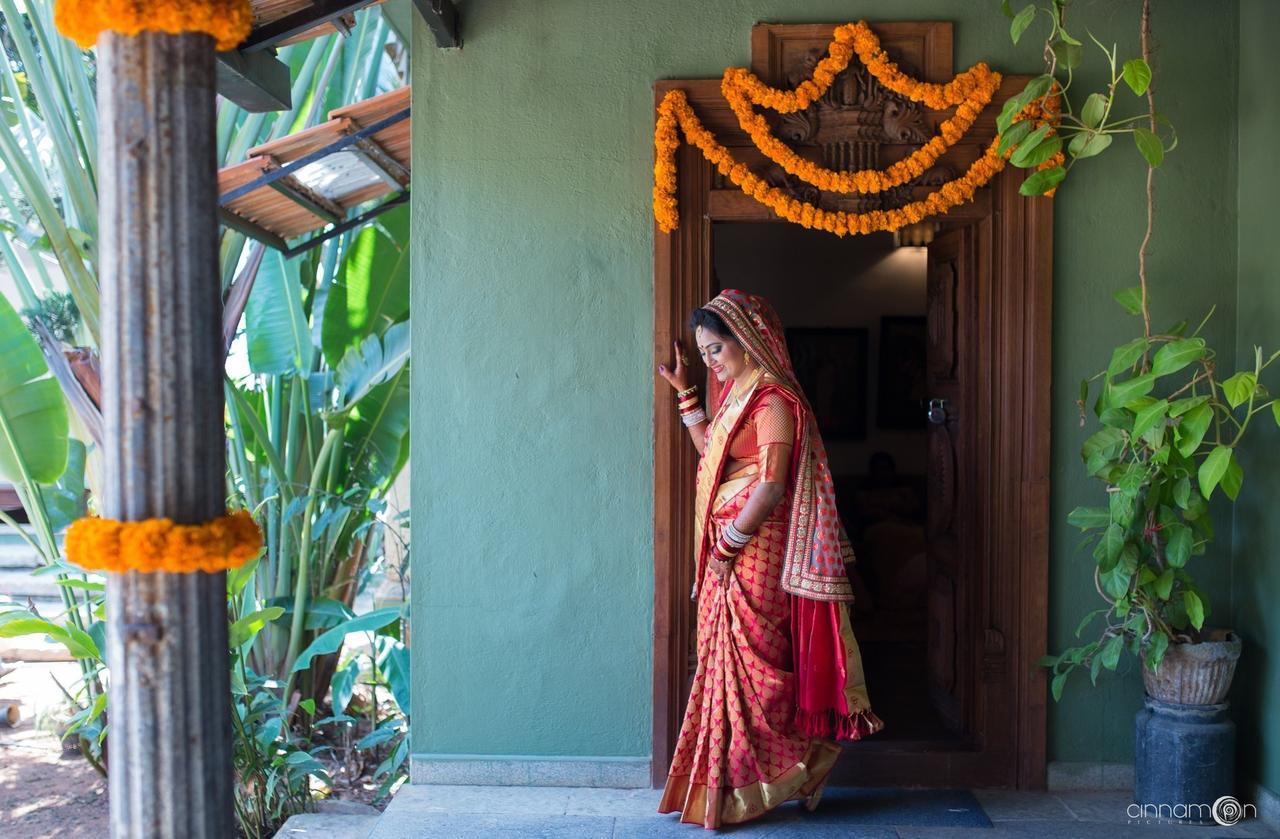 When all red sarees seem dull, look for beautiful colour blocking trend-inspired red sarees that feature multi-coloured Butis all-over and effortlessly cascade into shades of tangerine and gold as you sashay in élan.
The runway-inspired trend has recently been incorporated in the traditional wear for Indian women and this will totally spin your look and make you even desirable for your man. So, go ahead and wear your research hat to shortlist the latest trendy red sarees.
7. Sequins and Lace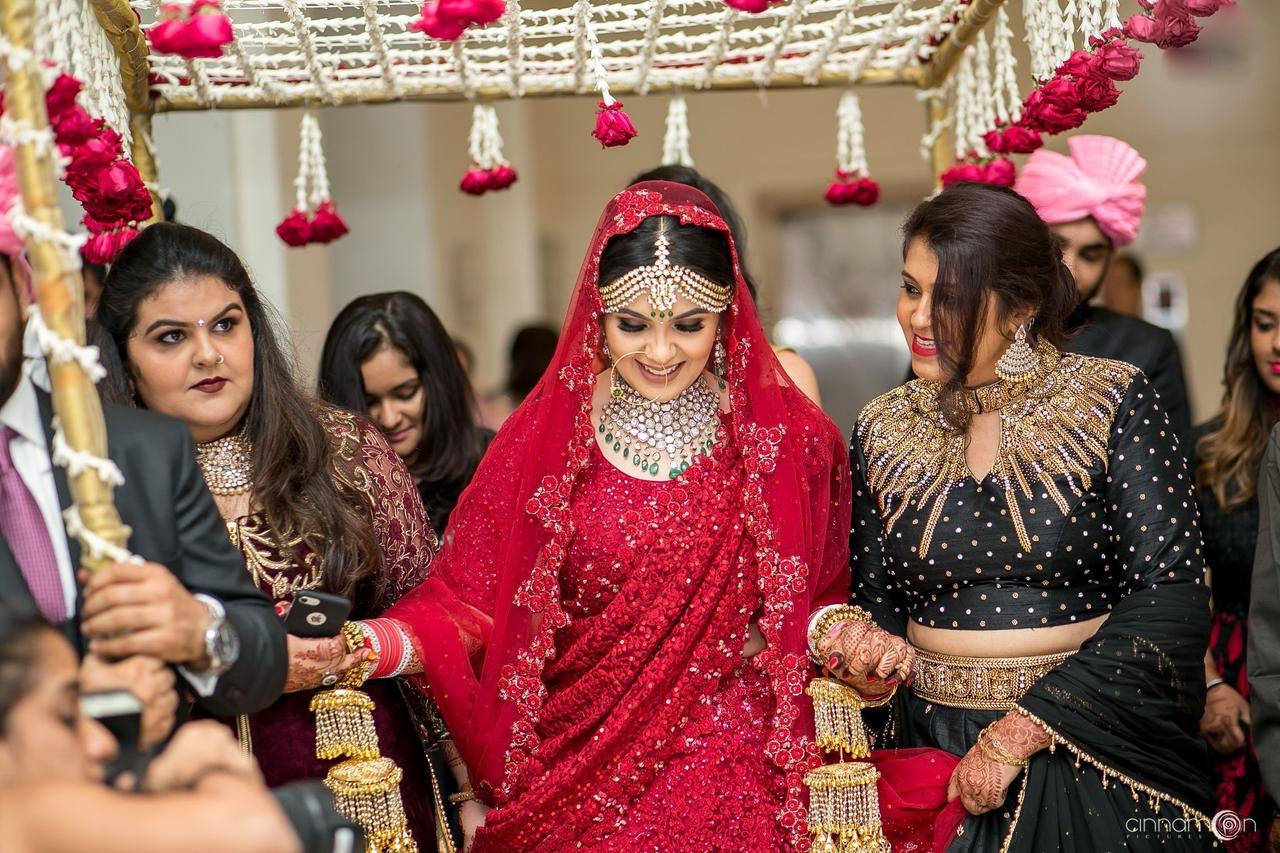 Exotic details featuring lace and sequin-laden red sarees are the latest vogue in town. Ever since the Persian-inspired sarees have hit the surface, Indian brides are going gaga over such feminine and fierce combination that balances chic with chastity.
Lace adds a romantic appeal to the outfit while sequins complete the glamour of a bridal look and complete your Indian bridal portrait. Endearing silhouettes and spectacular designs, red sarees are made of everything sweet and spice.
Our personal favourites were the lace and sequin laden red sarees which offer femininity and bewitching fierceness at the cusp, which trend did you heart the most and why? Tell us more in the comments below.