Guide to Help You Find the Perfect Photo Caption for the Gram
Collected all your favourite memories from your wedding album but do not have the perfect photo caption to put them on Instagram? Here's what you need to see.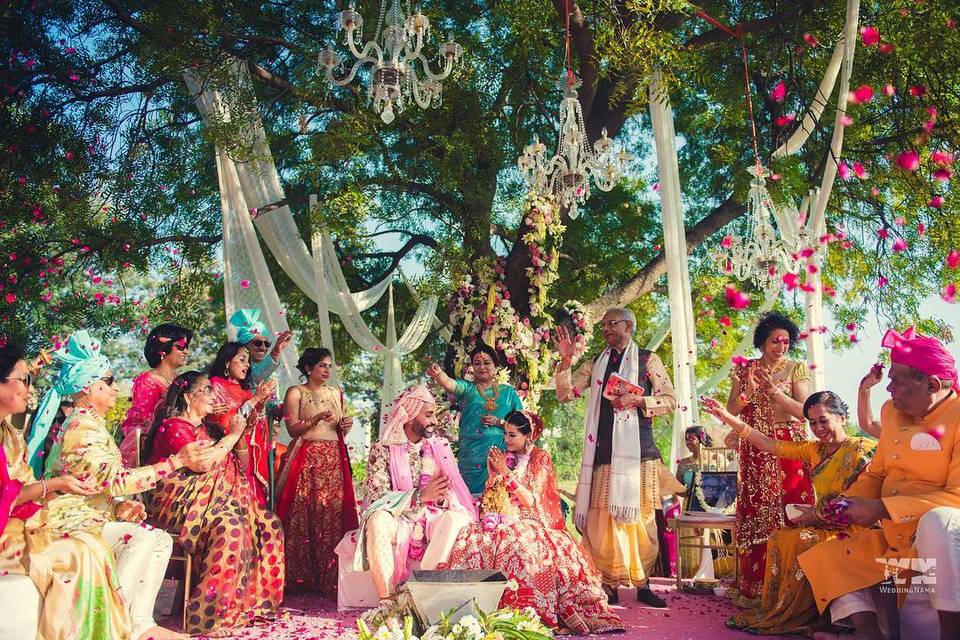 In today's digital day and age, wedding photography has multiple purposes. While the physical album and pen drive still exist, there is also a process of shortlisting and selecting perfect wedding photos for social media. These are some of the favourite moments from your big day, some candid, some posed, but all memories that you will cherish forever. But is having the perfect photos enough to create a storm on Instagram? Well, we think it's not. It is the combination of the perfect photos with a cool photo caption that does the trick. Do not forget that anything that goes on social media stays there forever.
While wedding photographers make choosing moments from the wedding album for Instagram very easy, it is the photo caption that makes your job harder. Therefore, we thought why not help you with some of the coolest photo captions that best describe each of the special moments of your big day. So, here's a collection of the collect wedding pictures with the perfect photo caption doing the trick for Instagram.
Photo Caption Perfect for When The Bride Is Getting Ready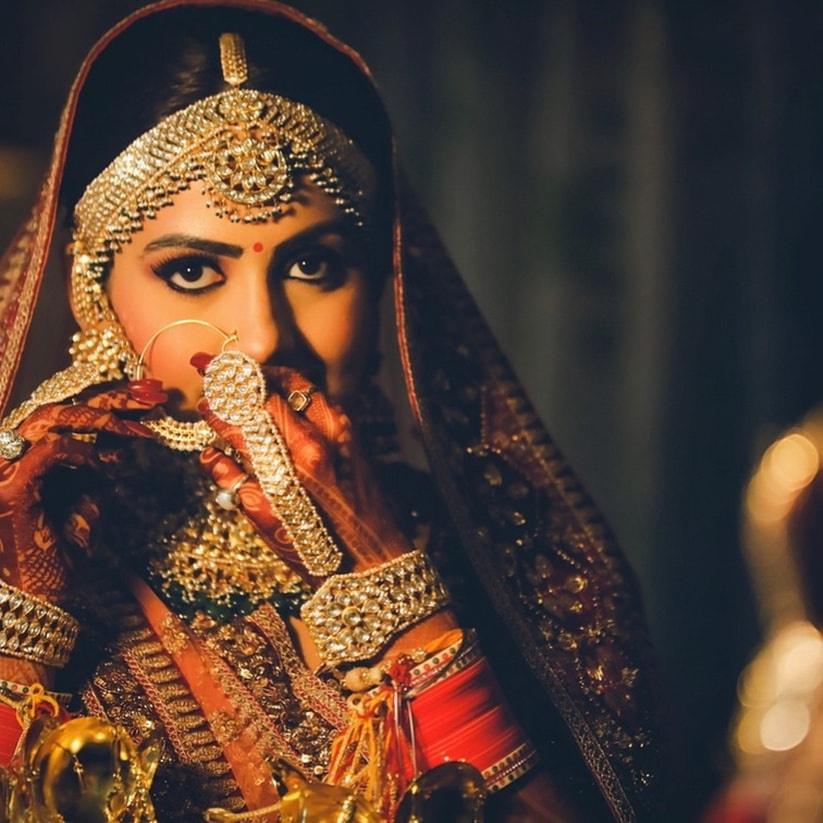 Just a few steps away from my happily ever after. Do I look like a Mrs?
Photo Caption for When Your Girls Dress You Up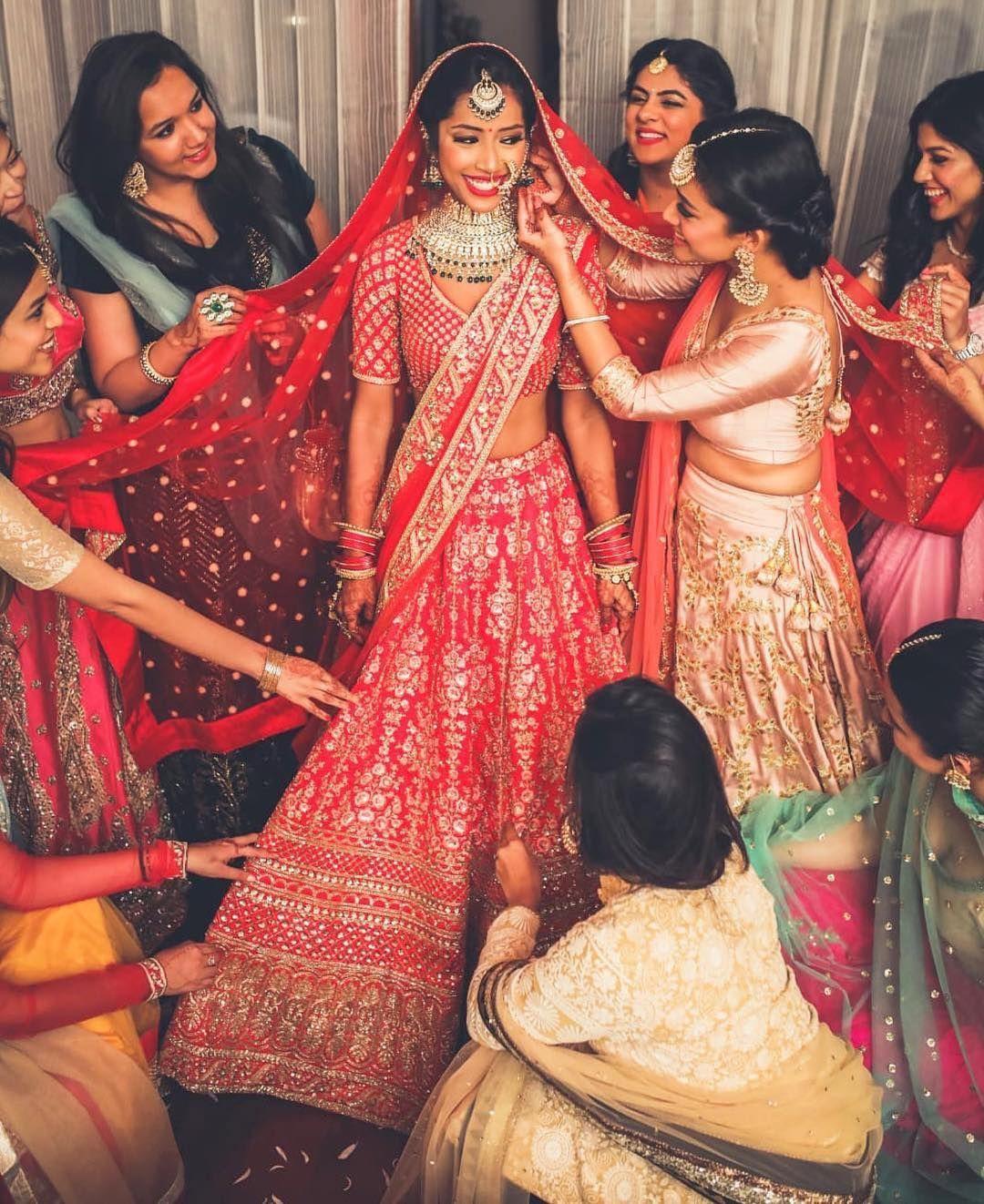 Image Courtesy: Morvi Images
Some people just make you laugh a little louder, smile a little brighter, and dress a lot better. Hold these special ones close, especially if your wedding day is around the corner.
Photo Caption for a Special Moment with The Sisters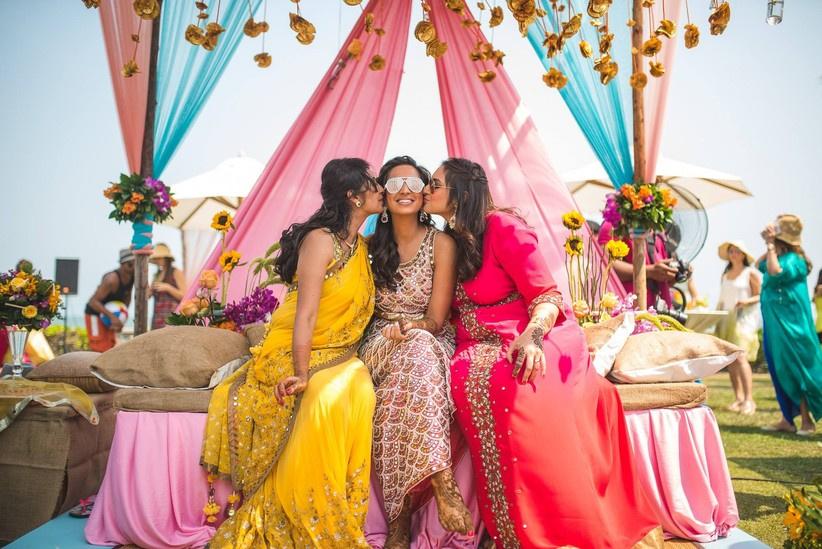 No amount of affection can ever supersede the love and bond between sisters. They are your first friends and forever supporters.
Photo Caption When Your Brother Gives a Perfect Candid Click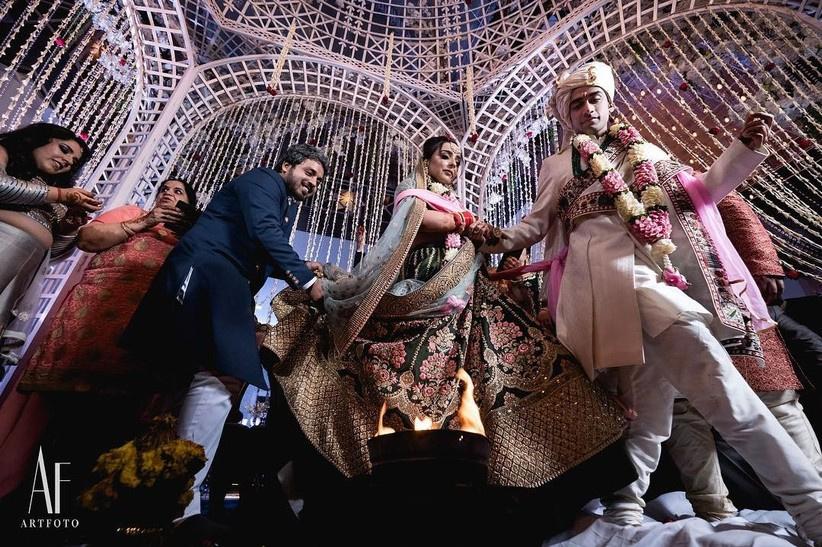 The one who always has my back looks out for me and knows when I need him even before I do. My brother is my superhero.
Photo Caption For When Your Selfie Game Was On Point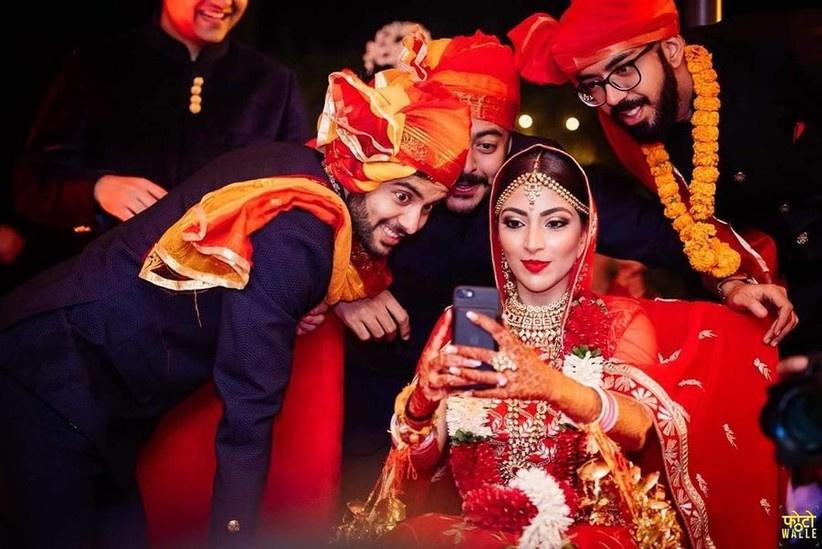 That annoying moment when in the process of trying to fit everyone in your selfie, you end up getting no space to fit at all.
Photo Caption That Best Describes Your Moment With your Dad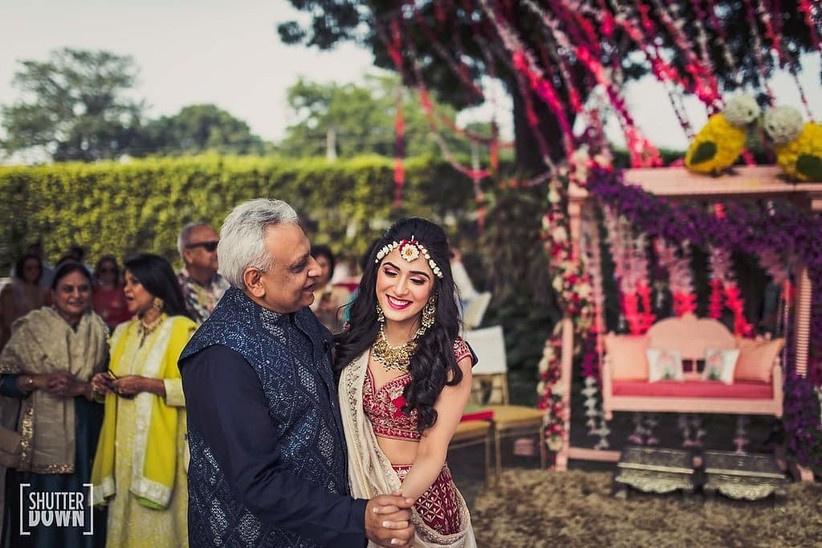 You taught me how to crawl, you taught me how to walk, you taught me how to fly and you taught me how to conquer the world. Papa, no matter where I am in life, you'll always be my number one man.
Photo Caption For a Perfect Family Portrait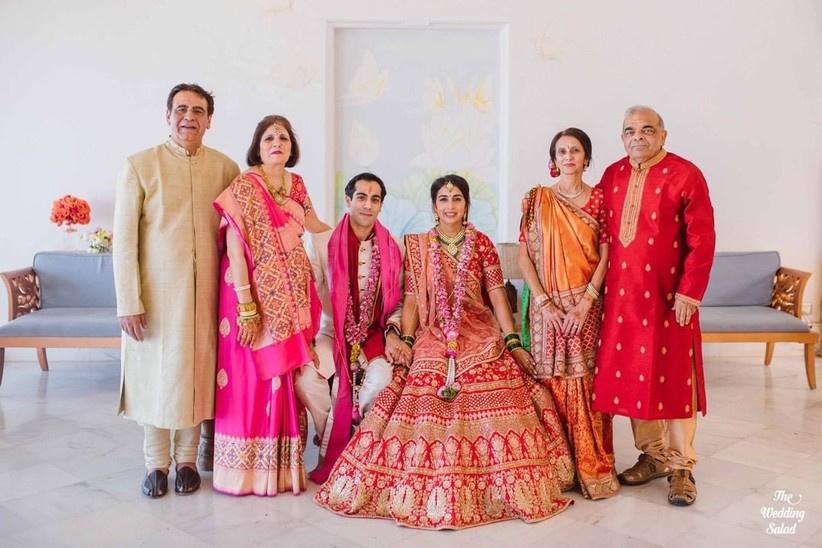 It's not what you have in life, but who have in your life that matters because happiness is always homemade.
Photo Caption For a Candid Behind the Scene Moment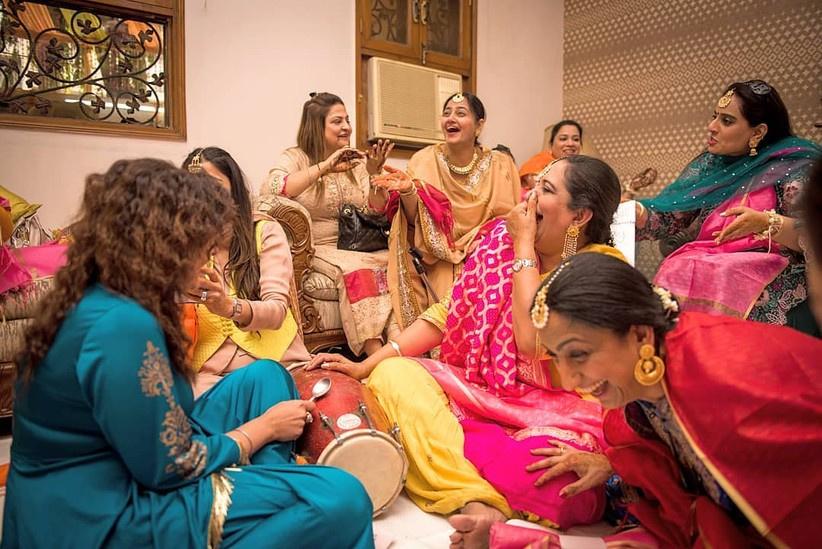 You may call it chaos, we call it a family.
Photo Caption for a Heart-Melting Moment with the Pet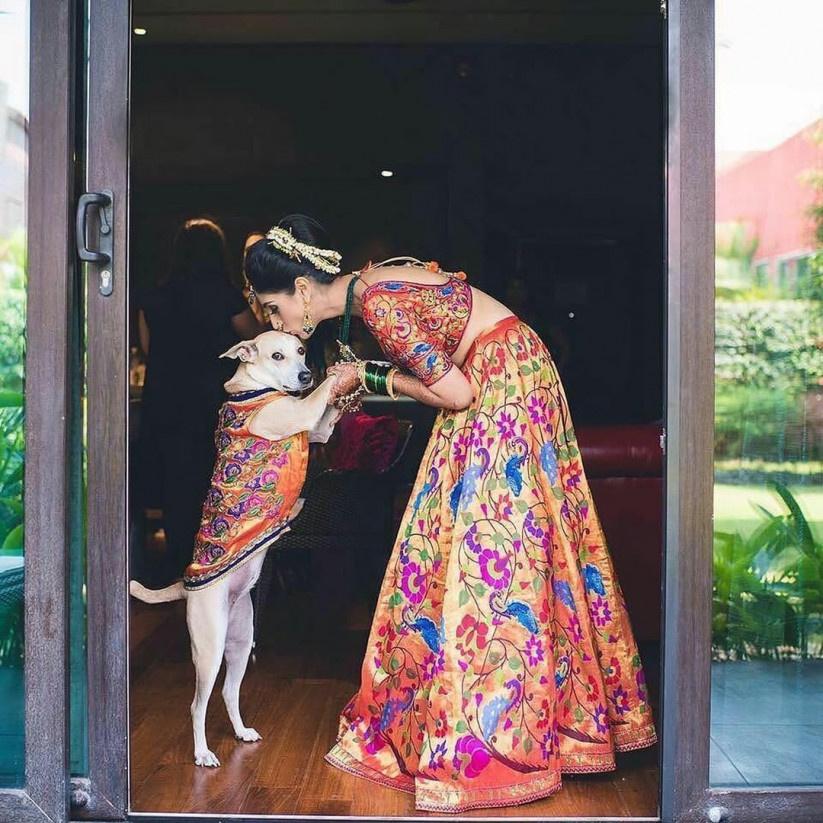 If love is a wet nose and a wagging tail, then this friendship is fur real.
Photo Caption For the One With All your Friends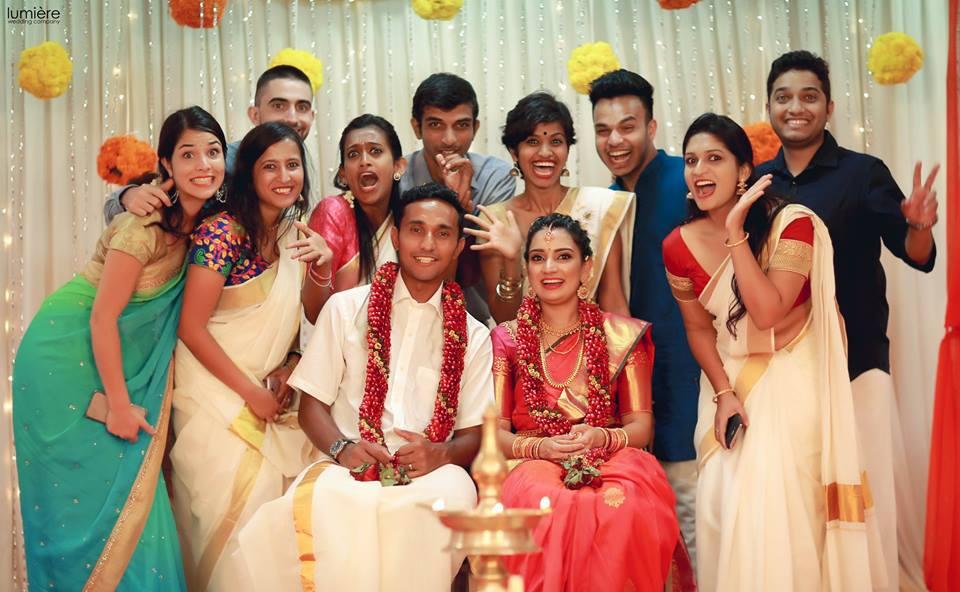 They say friends are the family you choose, the ones that are never apart, maybe in distance but never in heart.
Photo Caption Perfect for The Kiss of Love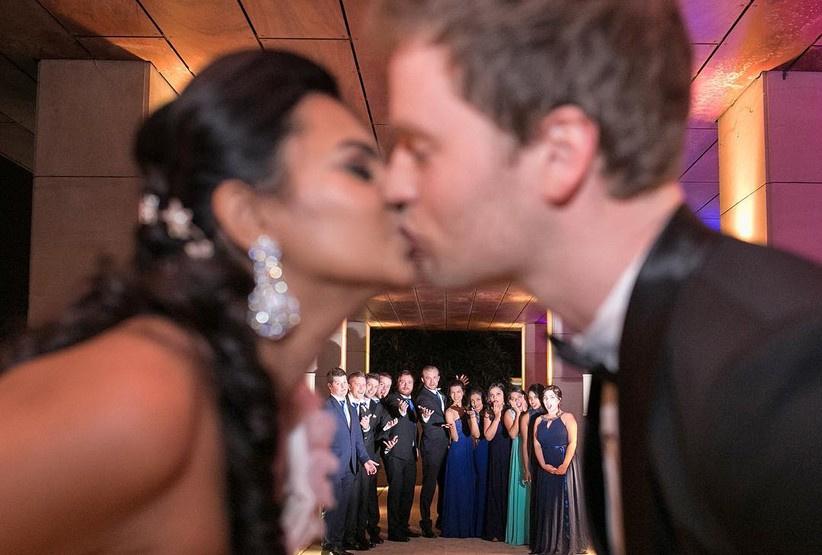 Even a million hearts will be very few to carry the love that I have for you. Cheers to new beginnings and our happily ever after.
Photo Caption That Fits In Well For a Romantic Click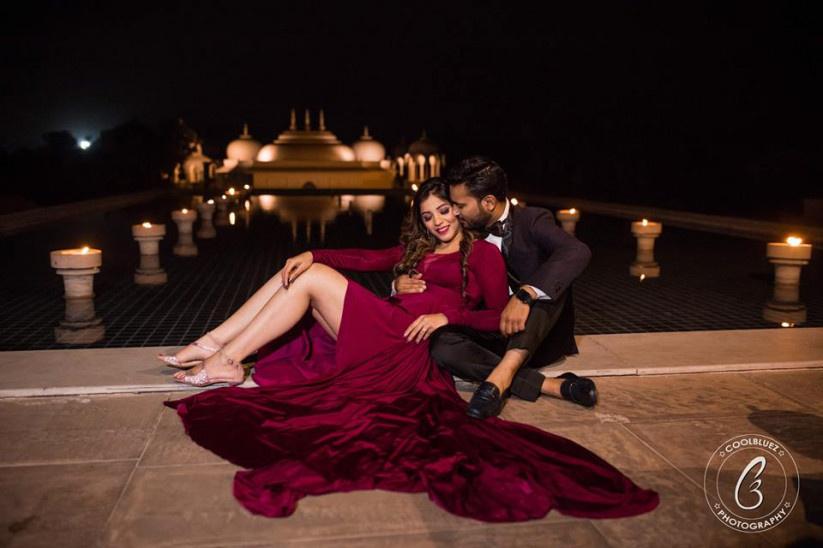 If romance is the icing, and love is the cake, then that's a recipe that I'd forever bake.
Photo Caption for the One with the Parents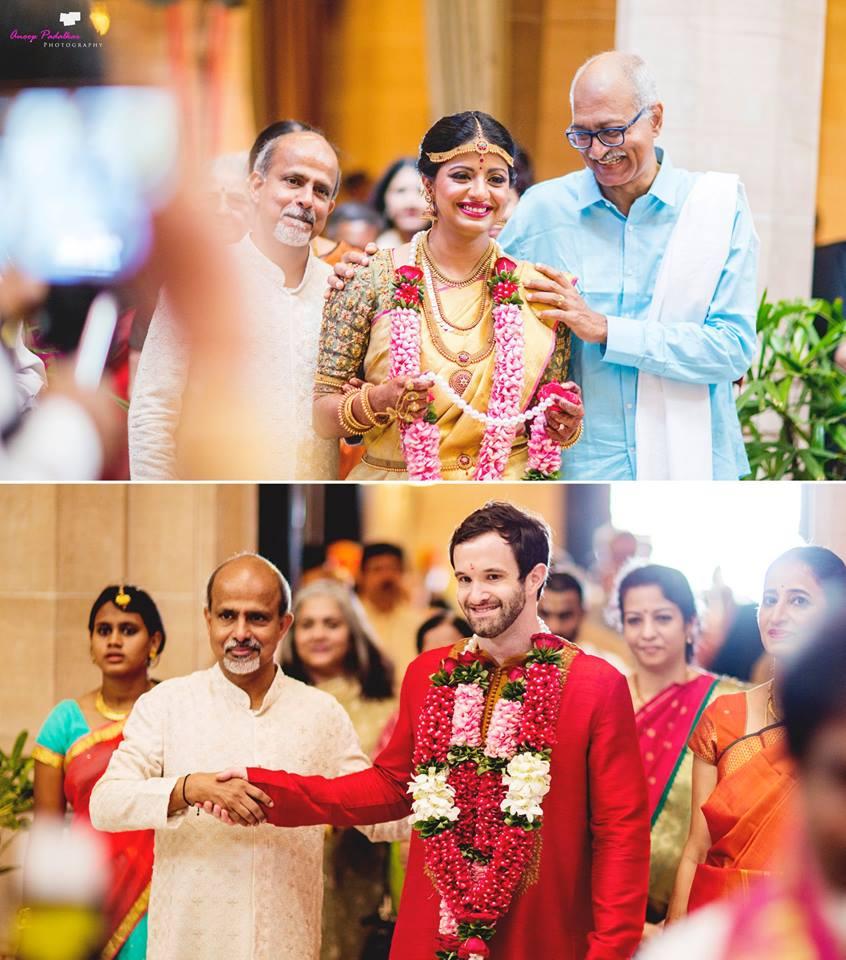 Image Courtesy: Anoop Padalkar
People say parents find true joy when their children find true love. Well, the big smile on their faces truly proves the point. So here's to their joy and ours from this day forward.
Photo Caption for the One With Everybody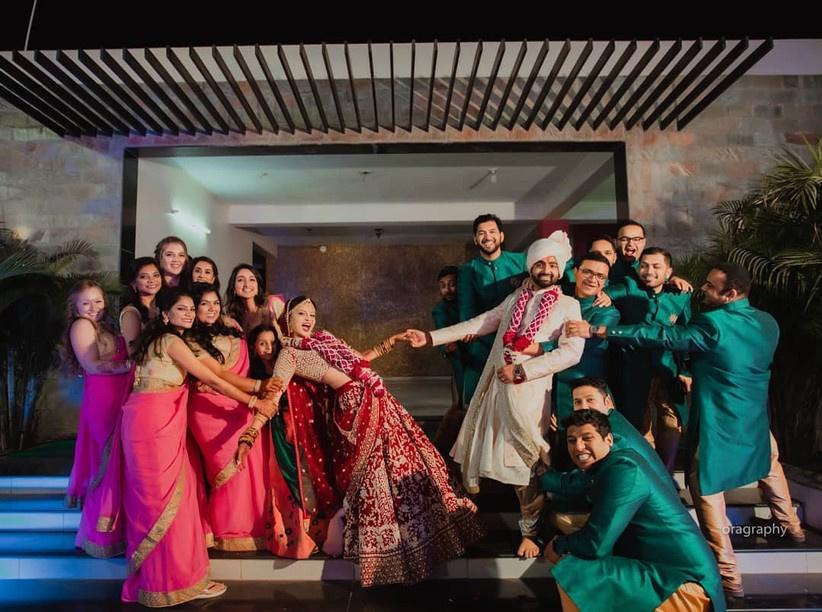 Team bride and team groom putting up a great show when all we wanted to do was get on the same team.
Photo Caption for the Fun and Games between the Bride and Groom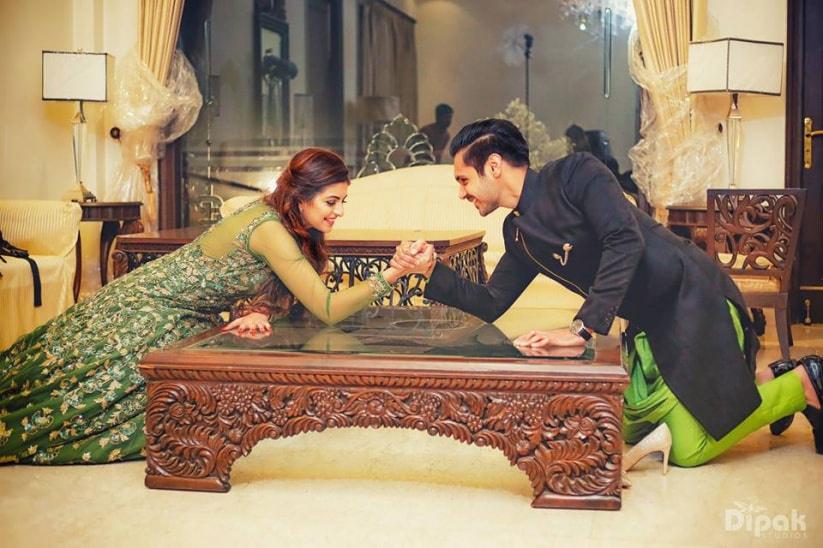 People say marriage is a relationship in which one is always right and the other is the husband, but I believe marriage is a relationship where one is a winner and the other is the husband.
Every picture from your wedding album has a story to tell, but the catch is to be able to narrate that story in a cool Instagram photo caption. While the key is to always be authentic and true to who you are on the gram, sometimes it is beyond tough to express your emotions and put it into words. Well, for those times we have a list of Instagram photo captions that you can take a cue from and find the perfect description for your favourite moments of your wedding.
Which of these moments remind you of your favourite times at your wedding? Do you think our photo caption helped you articulate your thoughts into Instagram captions? Tell us in comments.