10 Kundan Rings to Add Aura to Your Bridal Jewellery Set!
Indian jewellery is known around the globe for being intricate and 'extravagant and Kundan is one of our oldest gems that fit this description perfectly! Check out 10 Kundan rings.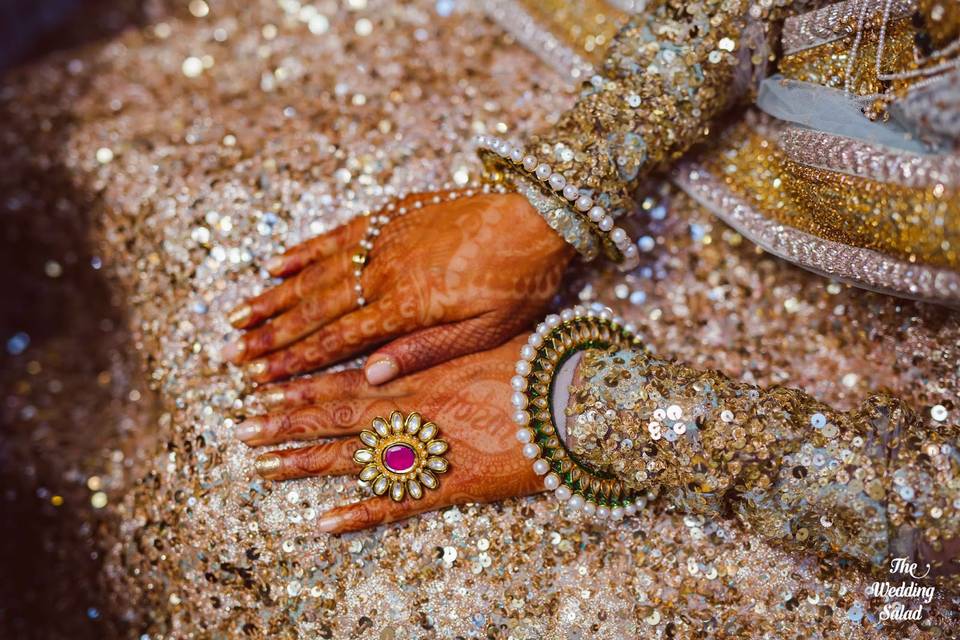 The love affair between women and jewellery began around 5,000 years ago and Kundan is amongst the oldest forms of jewellery available to us. Be it Bollywood celebrities or the many brides of India, Kundan jewellery has been an immovable part of their look.
In fact, it is so popular that a wedding ensemble is often considered incomplete without stunning Kundan jewellery. The reason behind its popularity is the age-old craft and its flawless finish. When no royal empire, be it Mughals or Rajasthani could ignore its gorgeous appeal, how can we not fall prey to its charms?
You can wear Kundan jewellery from head to toe for your wedding. The opulent designs of a necklace or earrings will make you look royal. Of all the different ornaments you can wear, our favourite ornament is the Kundan ring.
Perfect for making a statement, these rings to complete your look while letting you express your unique sense of style at the same time.
Check out these 10 ring designs for a bride.
Multicoloured Ring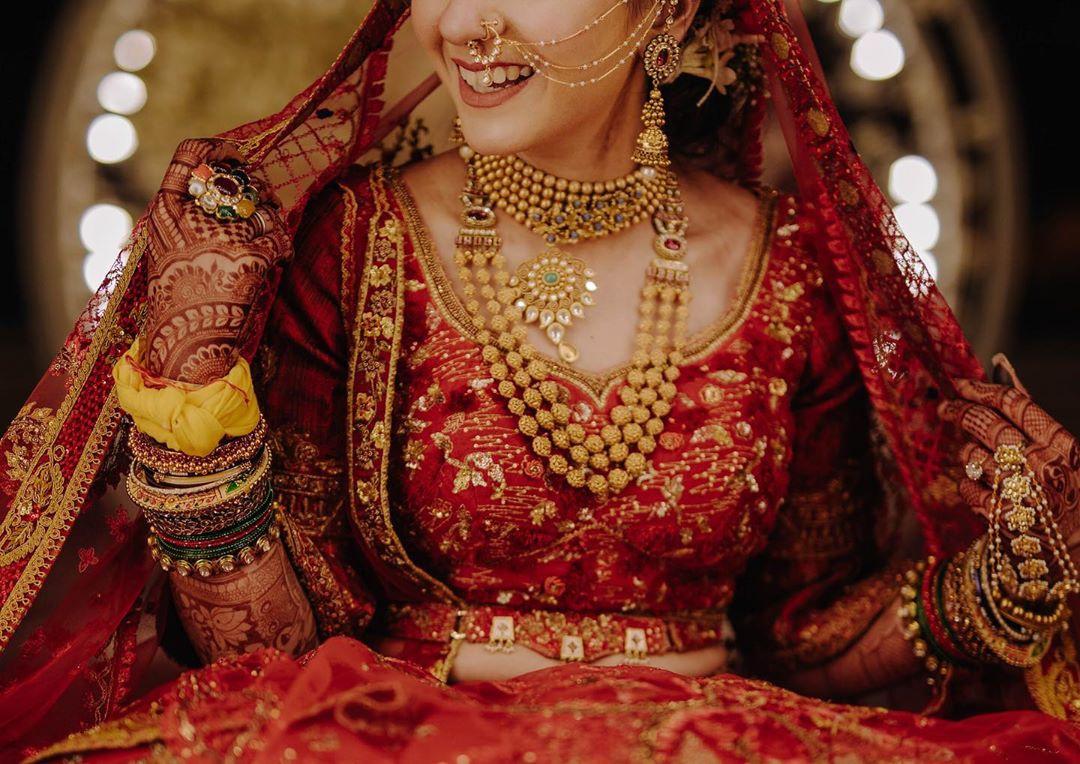 Here's an example of a ring that will make you stand out the most. Apart from the prominent gold frame, this ring has different coloured stones in each section, making it a totally unique design!
Style tip: This ring is perfect if you want to add a pop of colour to your look!
Statement ring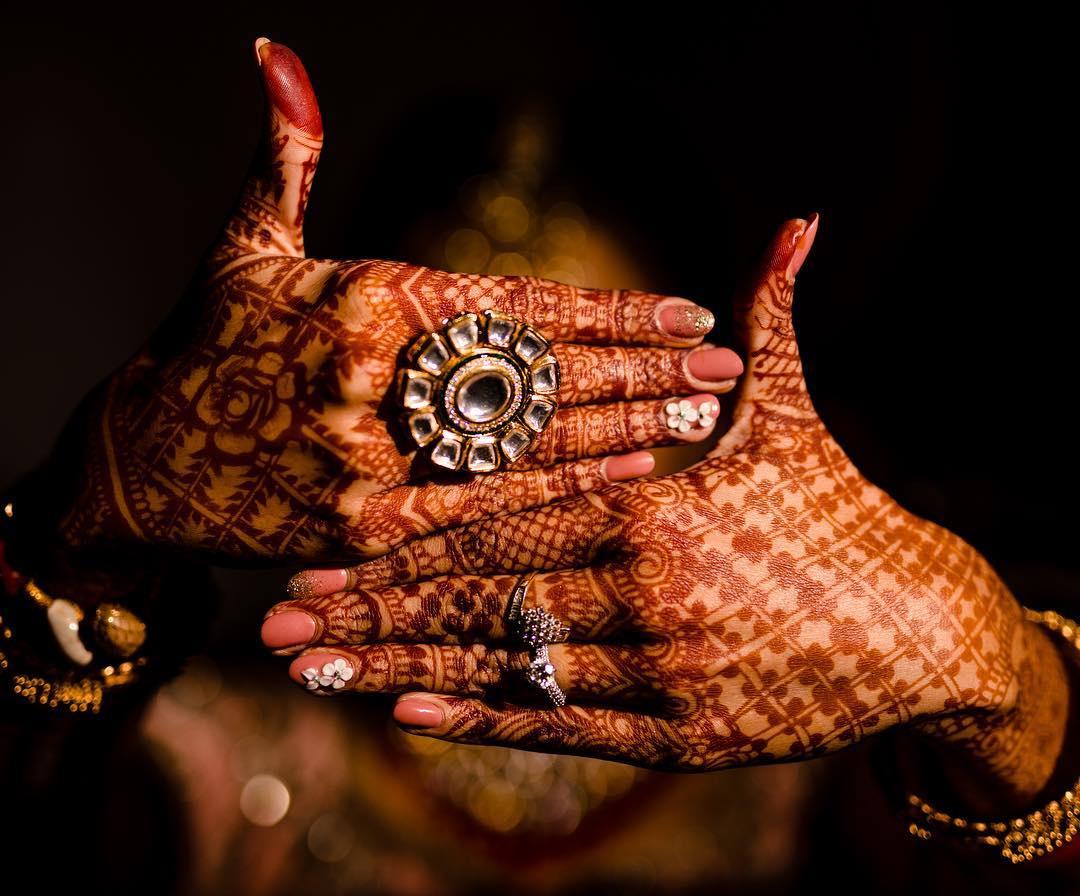 This Kundan ring is a statement piece that will hold its own in your ensemble, no matter what you pair along with it. With its stunning floral shape, we bet it will fit in with the classic bridal aesthetic quite easily!
Style tip: Only wear a statement ring in one hand as you do not want to overdo your styling!
Ring with pearls and coloured stones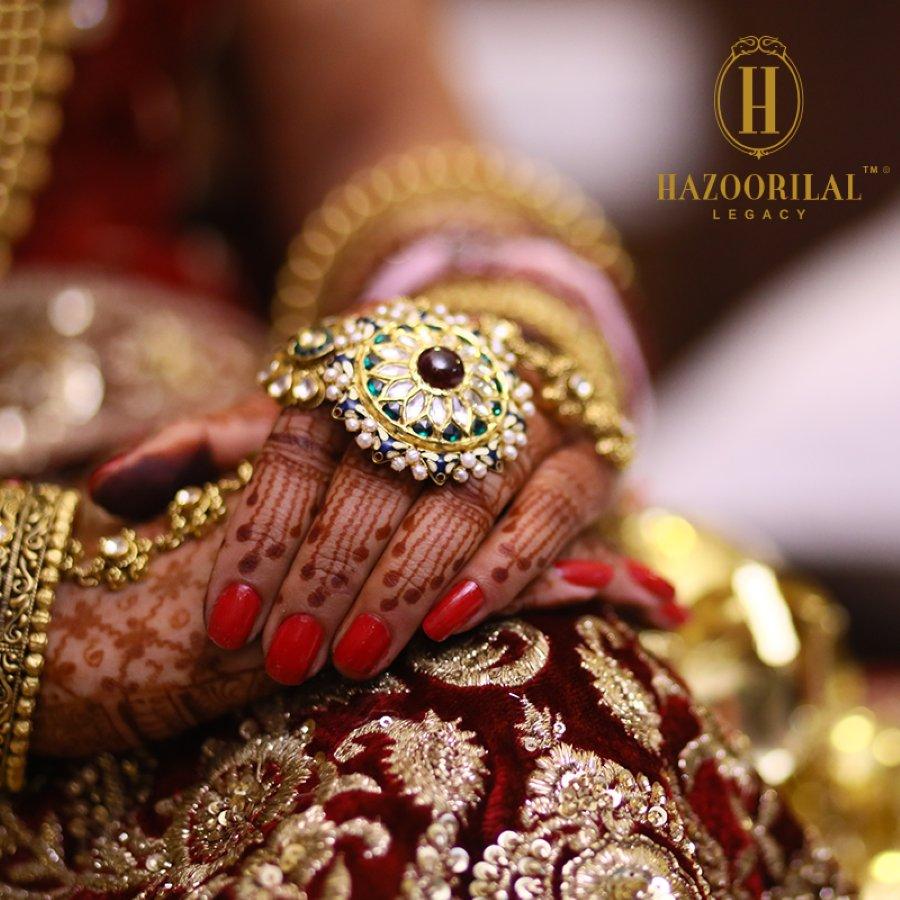 If you are into colourful jewellery that will stand out without trying, you should pick a ring with colourful stones like this. While the Kundan stones and red stone in the middle are gorgeous, it is the small blue stones and beads of pearls that make the ring worthy of a bride!
Gold ring with Polki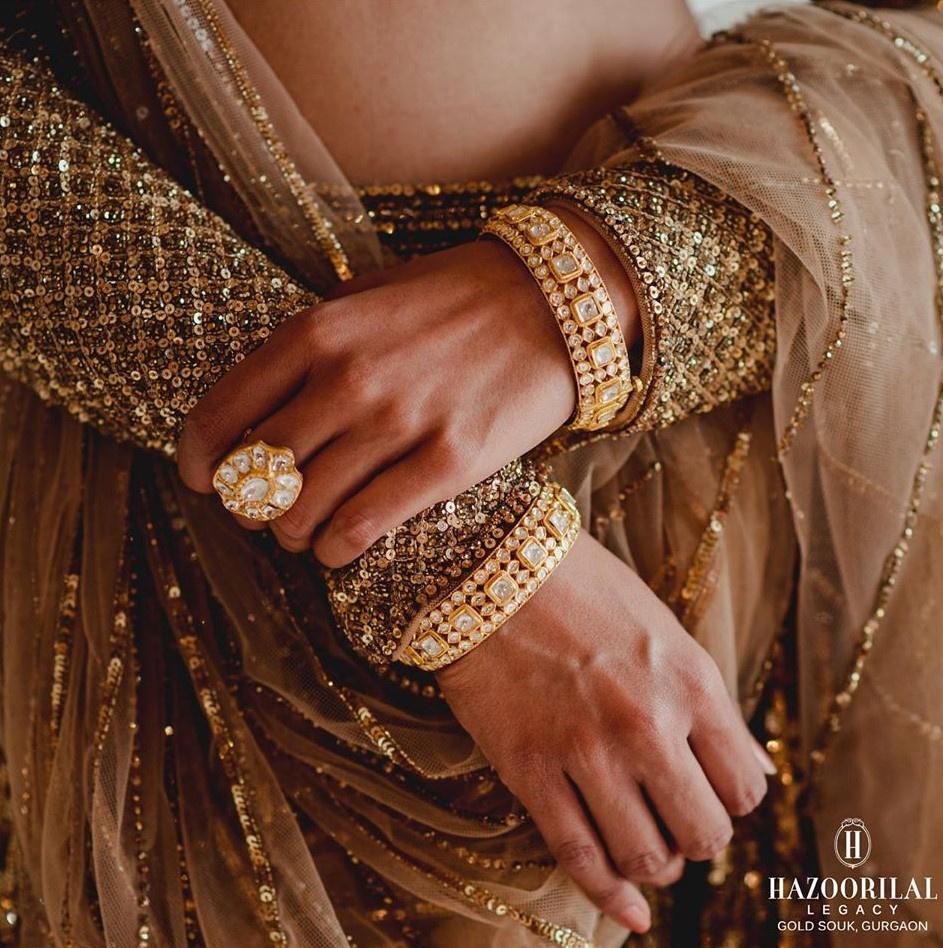 Though this one's smaller than most of the Kundan rings on our list, don't underestimate its ability to make a statement! The stunning design with Polki diamonds is a classic one that's apt for brides!
Style tip: The best part about investing in this ring is that you can wear it even with a simple saree after your wedding.
Cocktail ring with Polki stones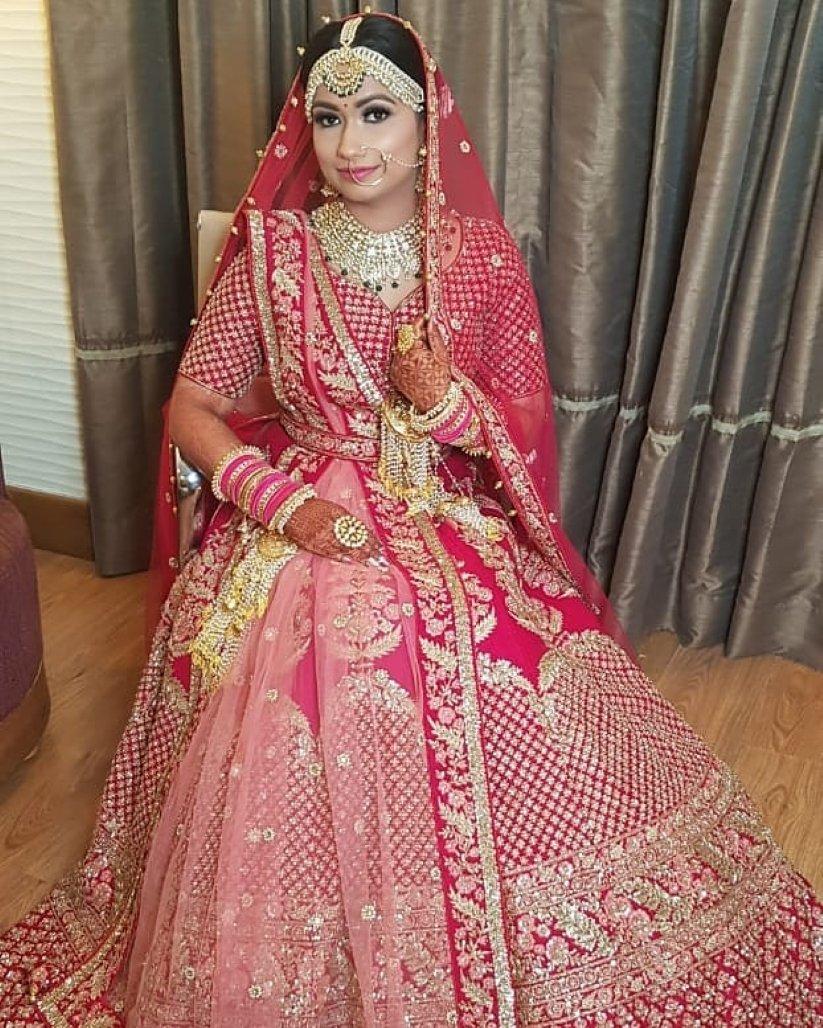 This is a classic design for Kundan rings. Before all the new designs came in, this design was the most popular. If you are a fan of collecting classic jewellery pieces, this one is definitely a must-have!
Style tip: The best part about this ring is that you can pair it with any colour. Your wedding garment can be uber simple or as stylish as you want, and this ring will suit it without a doubt!
Ring bracelet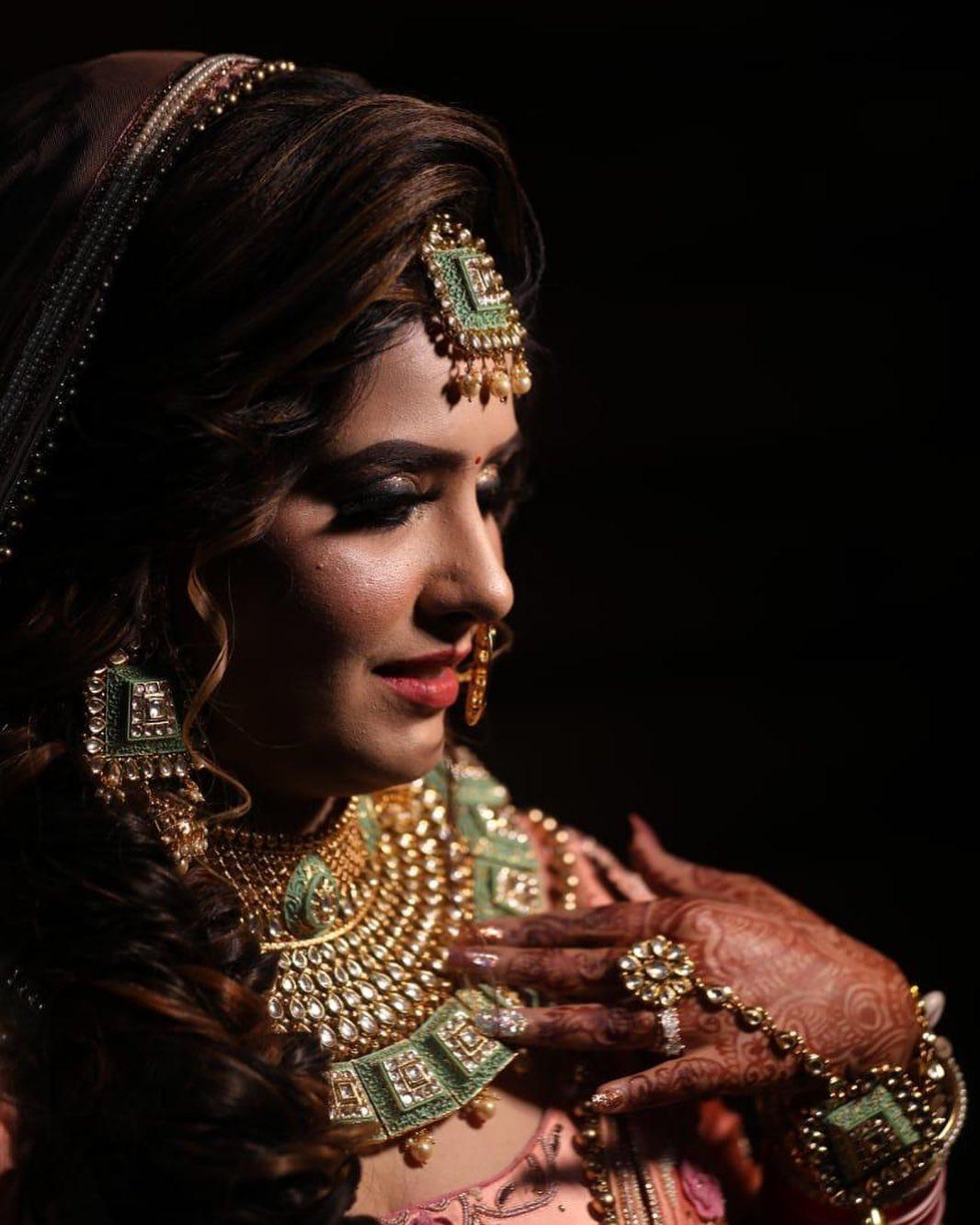 The next is one of the latest trending Kundan rings as most brides today are picking designs that come with attached bracelets.
Style tip: The image has a matching set, which is what makes it so spectacular. You can also find similar sets that will complete your look along with a ring bracelet.
2 rings with bracelet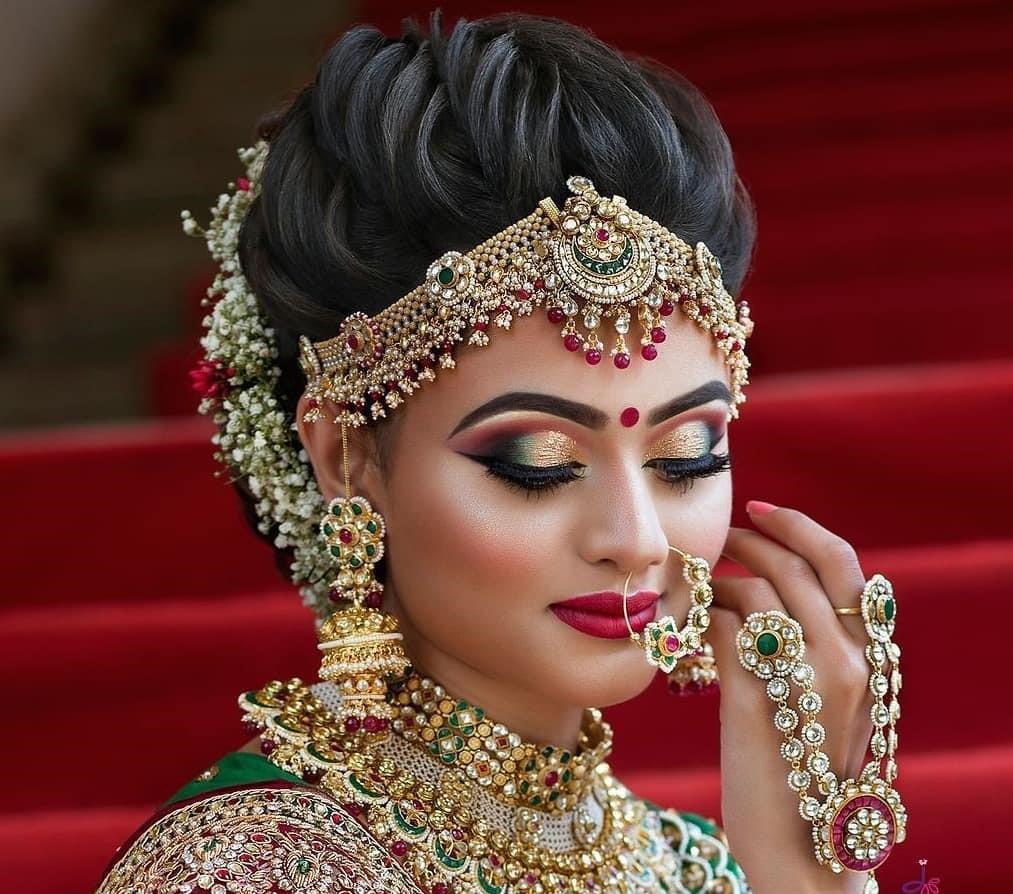 Image Courtesy: Pinterest
India has so many different cultures, it is quite difficult to keep track. The ring bracelet in the image is the perfect example of how different cultural elements blend into jewellery to make unique pieces. This ring bracelet with two Kundan rings has the Rajasthani feel that every bride from Rajasthan wants!
Style tip: Make sure your manicure is perfect because we bet your guests won't stop staring at your hands!
Statement ring with leaf shaped kundans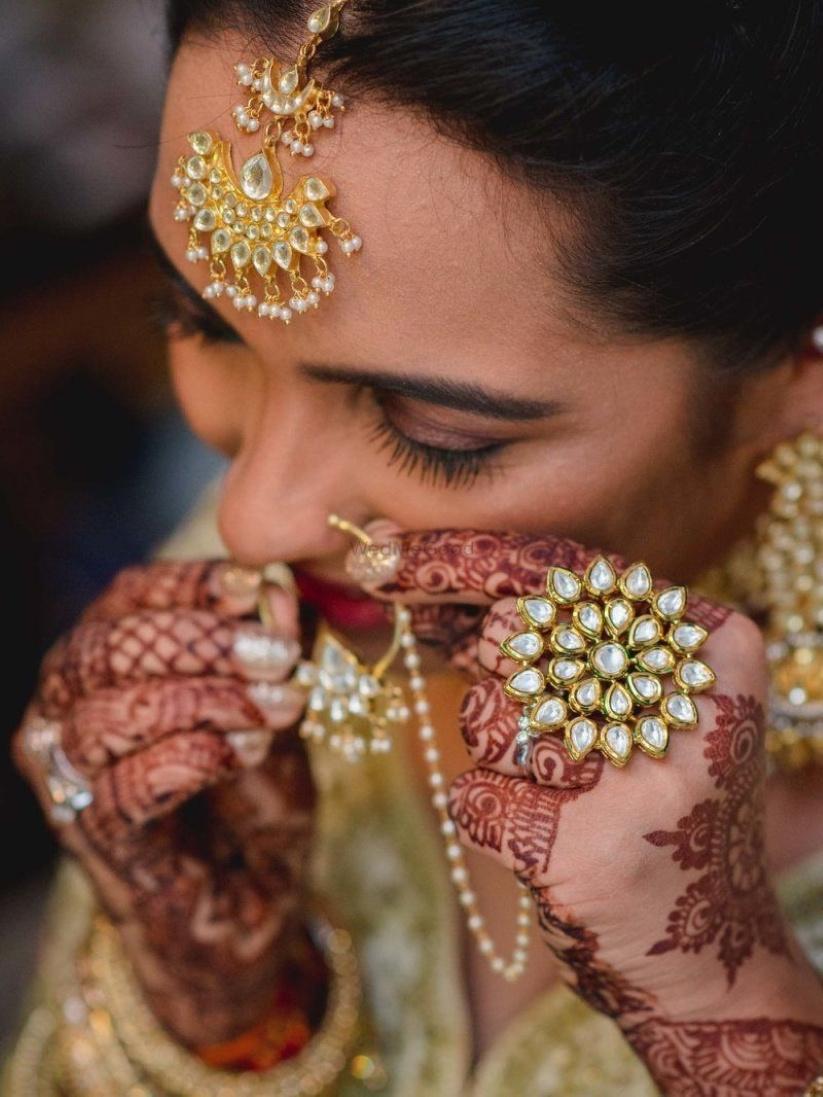 Image Courtesy: Pinterest
Instead of a classic round Polki and Kundan designs that are used in most rings, this one has the two in the shape of droplets. This stunning piece can certainly serve as a statement ring!
Golden pearls Kundan ring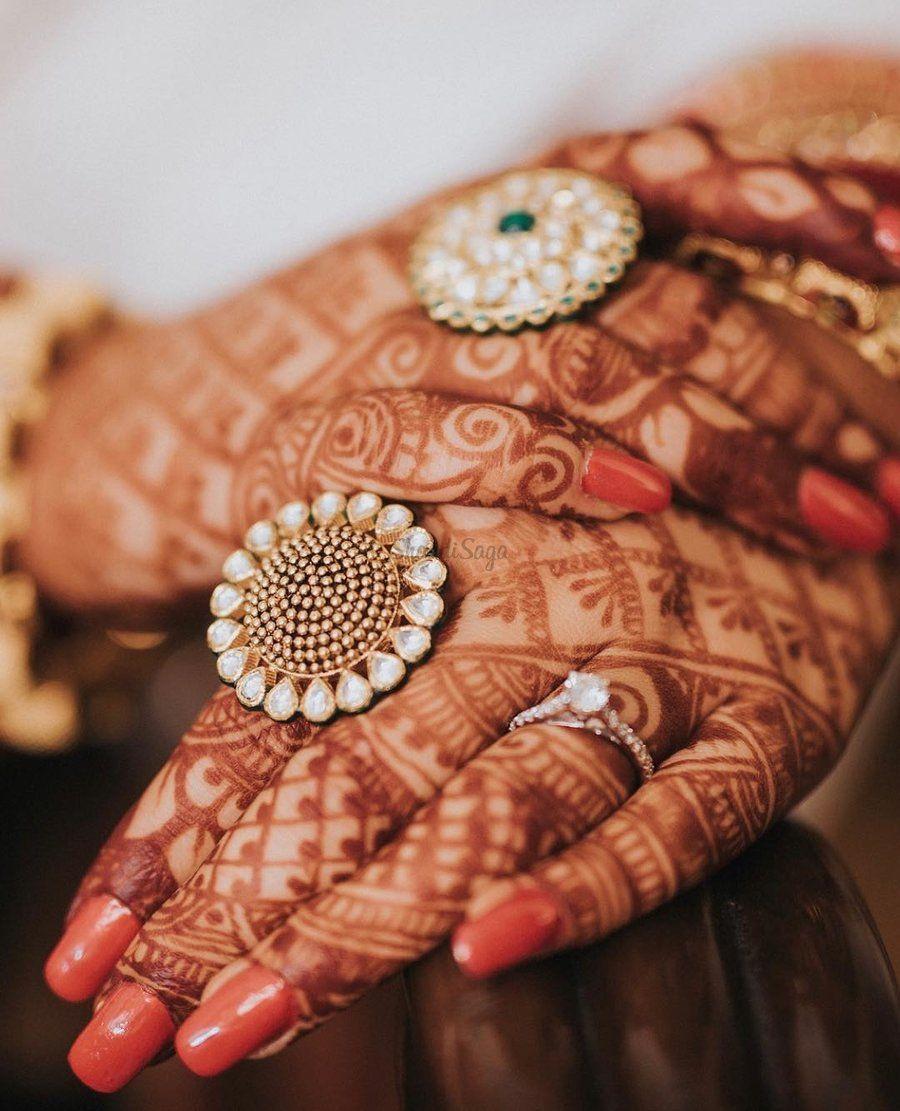 Image Courtesy: Pinterest
This ring is quite distinct from all the other rings in this list. The pearls add a unique touch and we think this ring might become your favourite piece of jewellery to wear to dinners post the wedding!
Style tip: Wear a pearl necklace with lighter outfits to complete your look for family dinners.
Ring with mirrors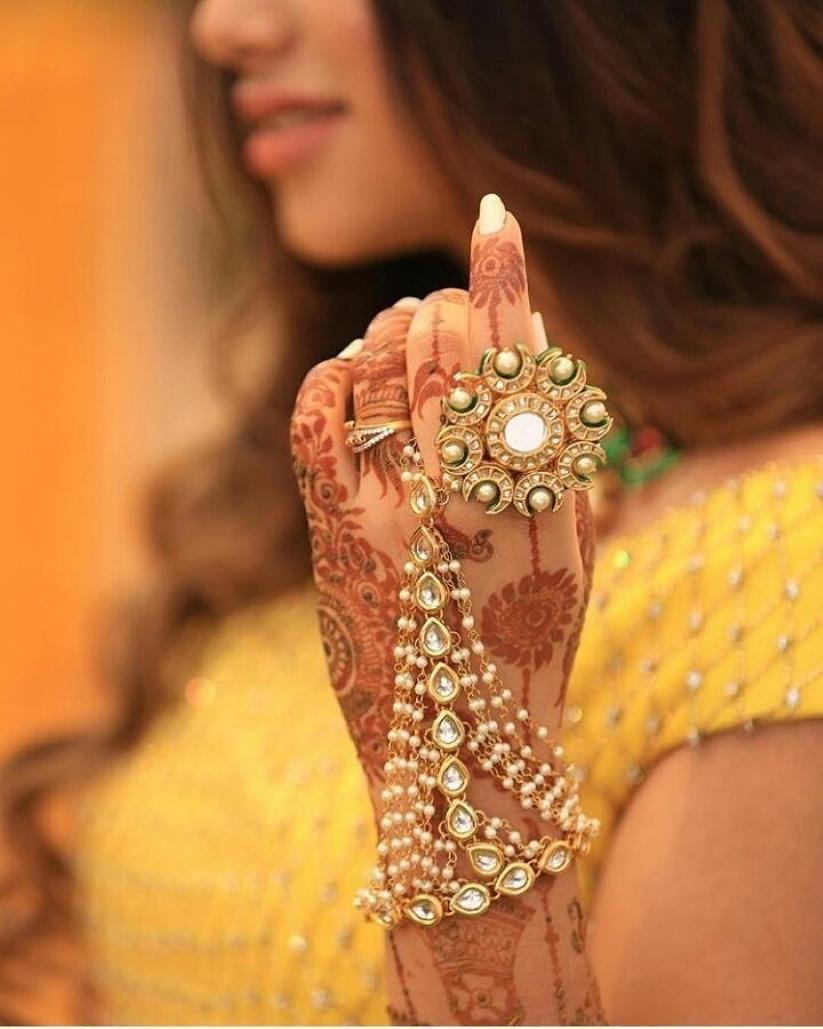 Image Courtesy: Pinterest
Lastly, we have the most unique ring in the list. Apart from Polki stones, this ring has pearls and mirrors. It is a one-of-a-kind design with crescent moons surrounding the mirror.
Style tip: If you are wearing a designer garment, wear a statement ring like this to match the vibe!
As you can see, rings make for a versatile and stunning piece of jewellery that's apt for your bridal ensemble. What's amazing about them is that these designs can be worn again and again for other events, without letting you feel like you've overdressed!
Are you looking for Kundan rings to wear on the D-day? Check out the amazing bridal jewellery stores near you!