An Exclusive Interview with TV Actor Karan Veer Mehra on His Wedding Story
Karan Veer Mehra and Nidhi Seth had a private wedding on 24 Jan 2021 in presence of close friends and family members. Read to know more about the deets as we interviewed Karan Veer Mehra on his wedding story-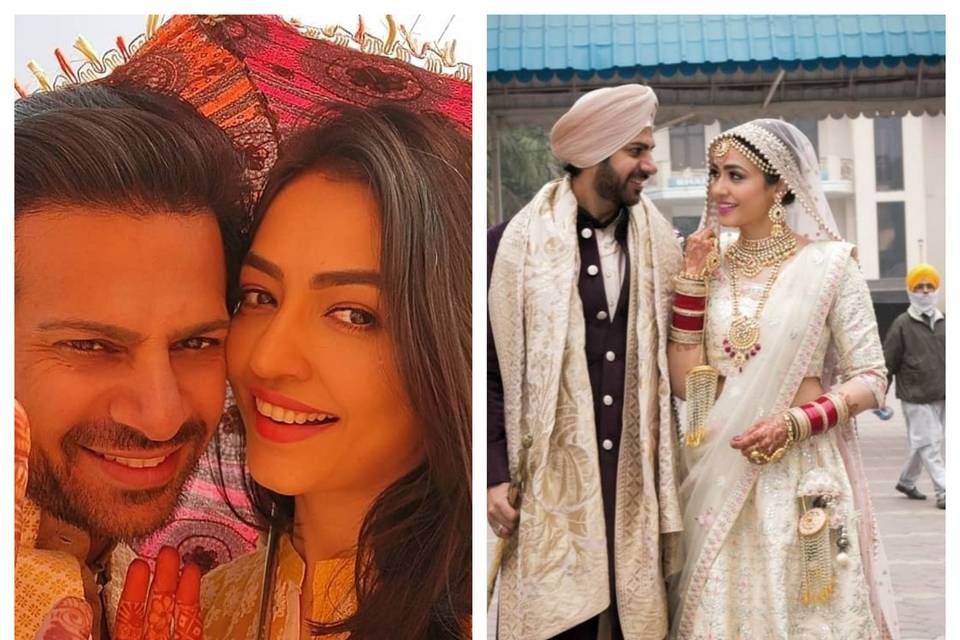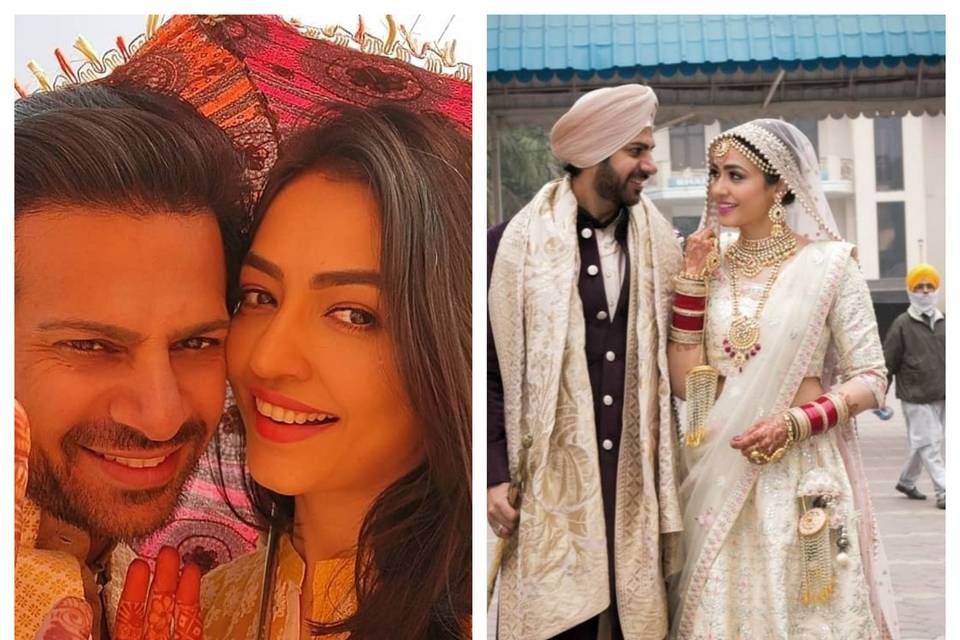 Image Credits - Karan Veer Mehra
Actor Karan Veer Mehra tied the holy knot with Nidhi Seth in an intimate ceremony, on 24th Jan, 2021. The wedding was held in a Gurudwara in New Delhi. The duo planned the wedding arrangement as per the COVID-19 norms ONLY. There were only 30 guests in the wedding and the ceremonies were followed by a dinner function. The couple has planned a grand reception in Mumbai for special family and friends.
The couple looked dapper and complemented each other in their wedding outfits. The pictures of the newlyweds had already created a stir all over the internet. Karan wore a dark purple band gala buttoned-down kurta paired with shimmering pants and a turban. While Nidhi chose an off white and pink coloured embroidered lehenga for the D-day.
As you all know, WeddingWire gets elated to explore true love stories and that is why we were lured to take an exclusive interview with dapper Karan. Now, let us delve deeper to know the itty bitty yet essential deets of their love narrative. A narrative which is more of understanding, care, fondness, and trust. Let's delve into their beautiful love story and the wedding functions as TV Actor Karan Veer Mehra reveals his wedding story with Nidhi Seth.
About Falling In Love

Image Credits - Karan Veer Mehra
We were elated to know about their rendezvous and which is why we asked them about their love story. Karan said, "Let me assure you that it was not love at first sight. Though, we met way back in 2007-8 for an ad campaign and then we were never in touch. After that we met in 2018 for another project and during those days we just started getting fond of each other. We started meeting for a coffee and post dinner ice cream. During those meetings, we never committed anything but we took good care of each other. Yes, our care, sweet gestures made the bond strong and hence we gradually grew in love."
About Supporting Each Other's Dreams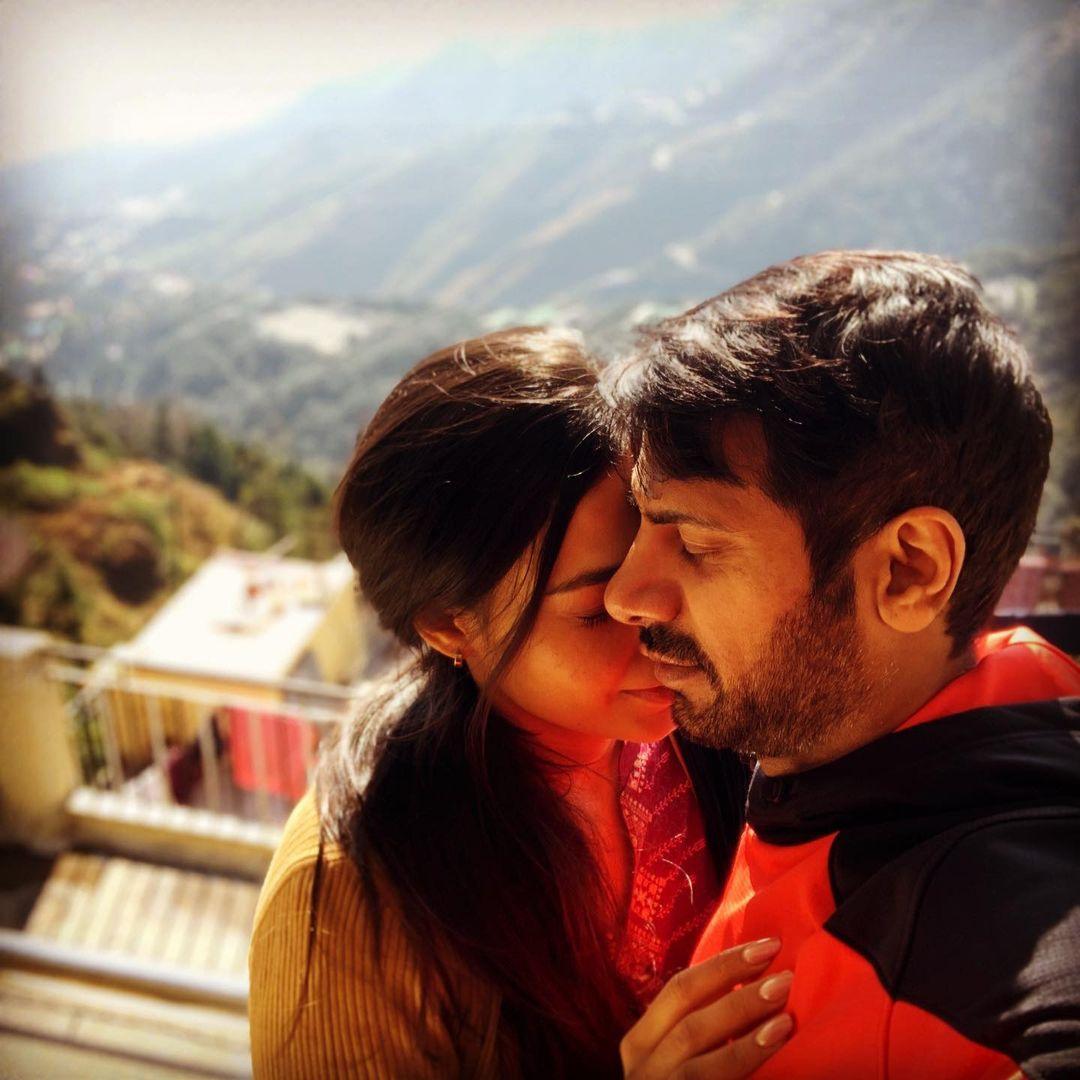 Image Credits - Karan Veer Mehra
Nidhi and Karan are doing well in their career paths. This factor made us inquisitive on how they support each other's dreams and aspirations. Karan shared, "Yes, luckily we understand each other's work culture and also end up helping each other in the selected projects. We collectively read a script and then we discuss its pros and cons. Also, if one of us has made any decision then the other partner supports it fully."
Binding Factor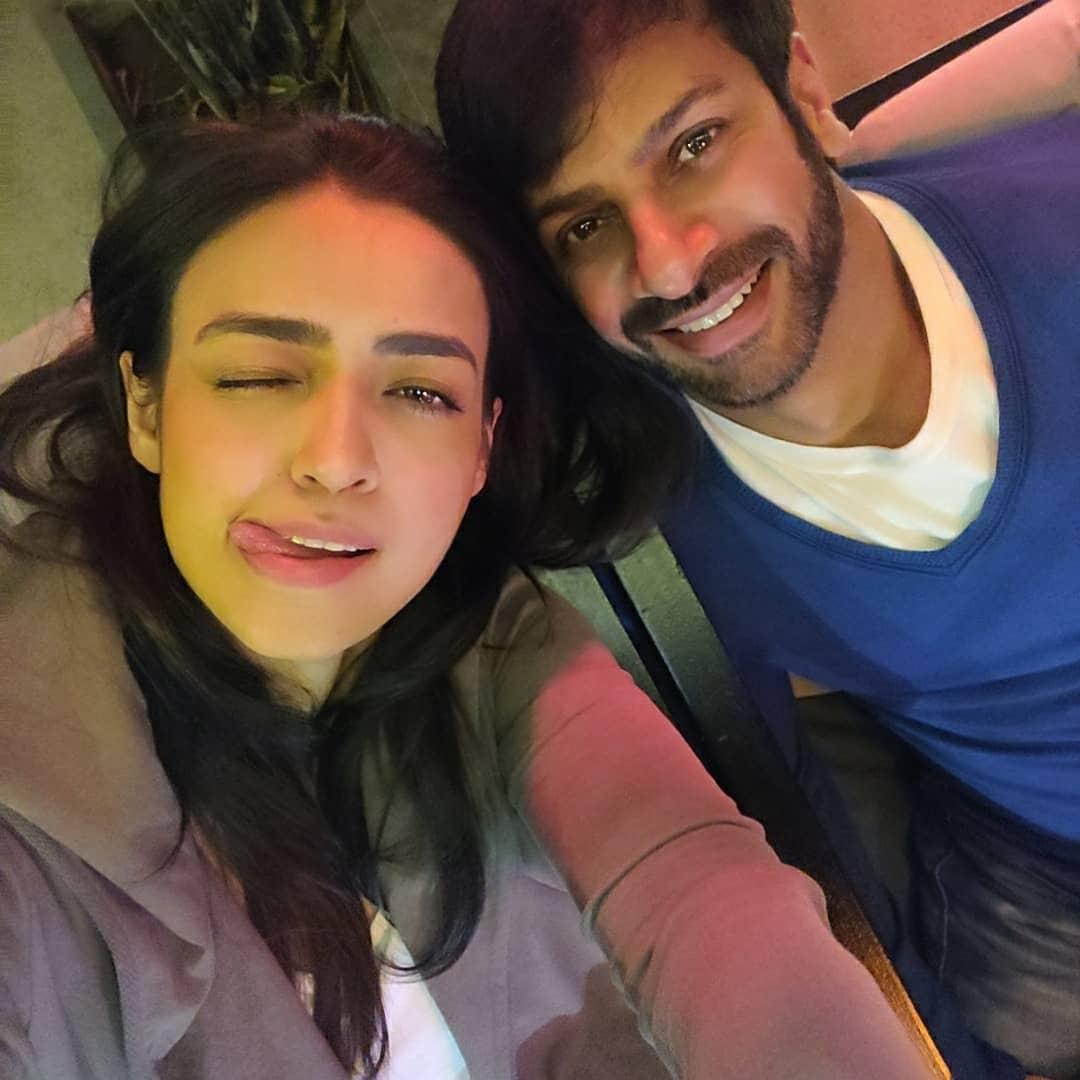 Image Credits - Nidhi Seth
We asked them that What binds them and what made them take this crucial decision to tread on a journey together and on this Karan said, "So apart from having a lot of things , friends and interests in common, what we also realised is we happen to be each other's best friends , and as rightly SRK said "pyaar dosti hai". Also another factor was that in 2020 we realised that life is short and the only treasure you will take with you are the beautiful memories. So we started our journey of creating these moments with blessings of our loved ones."
Pre-Wedding Fun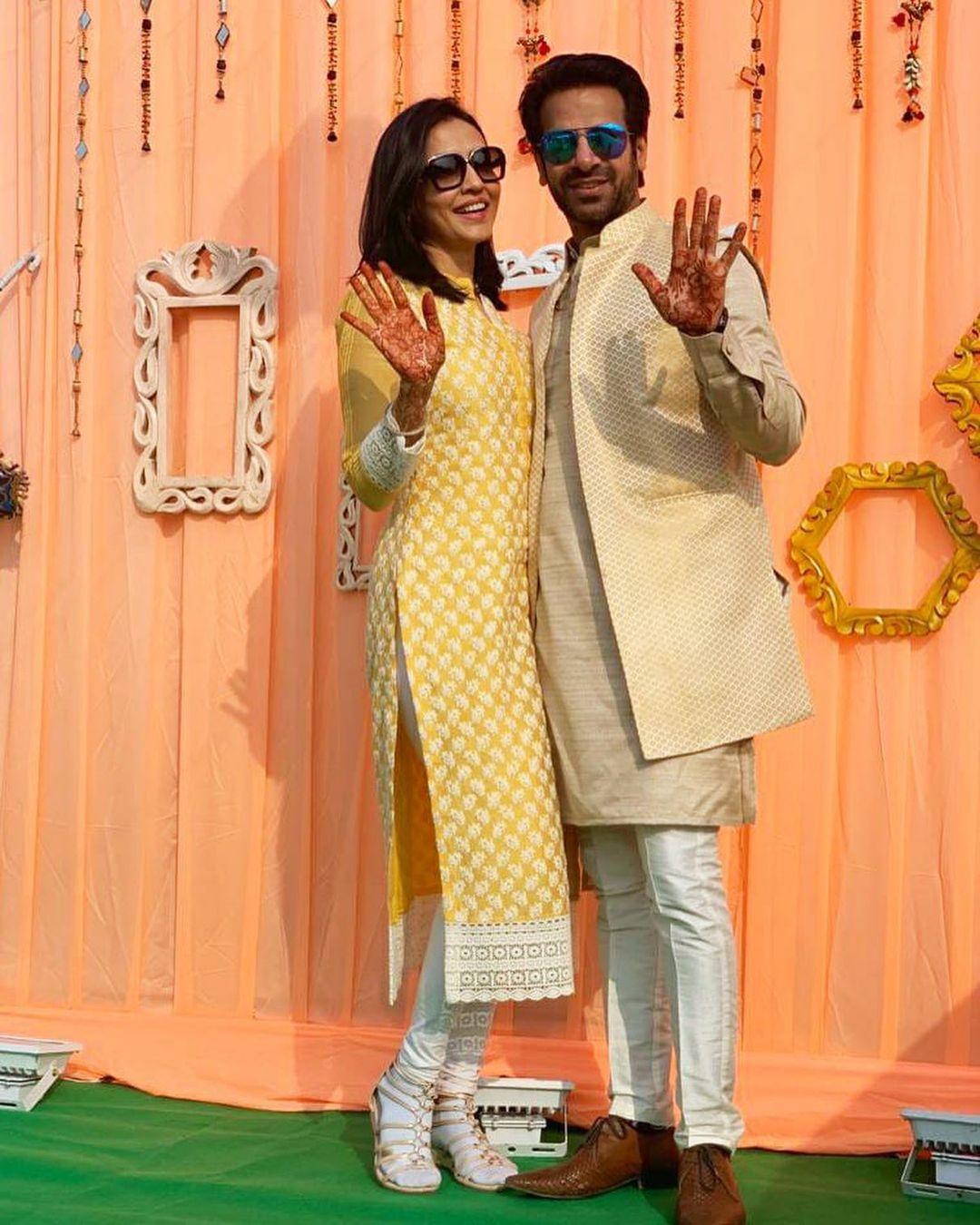 Image Credits - Karan Veer Mehra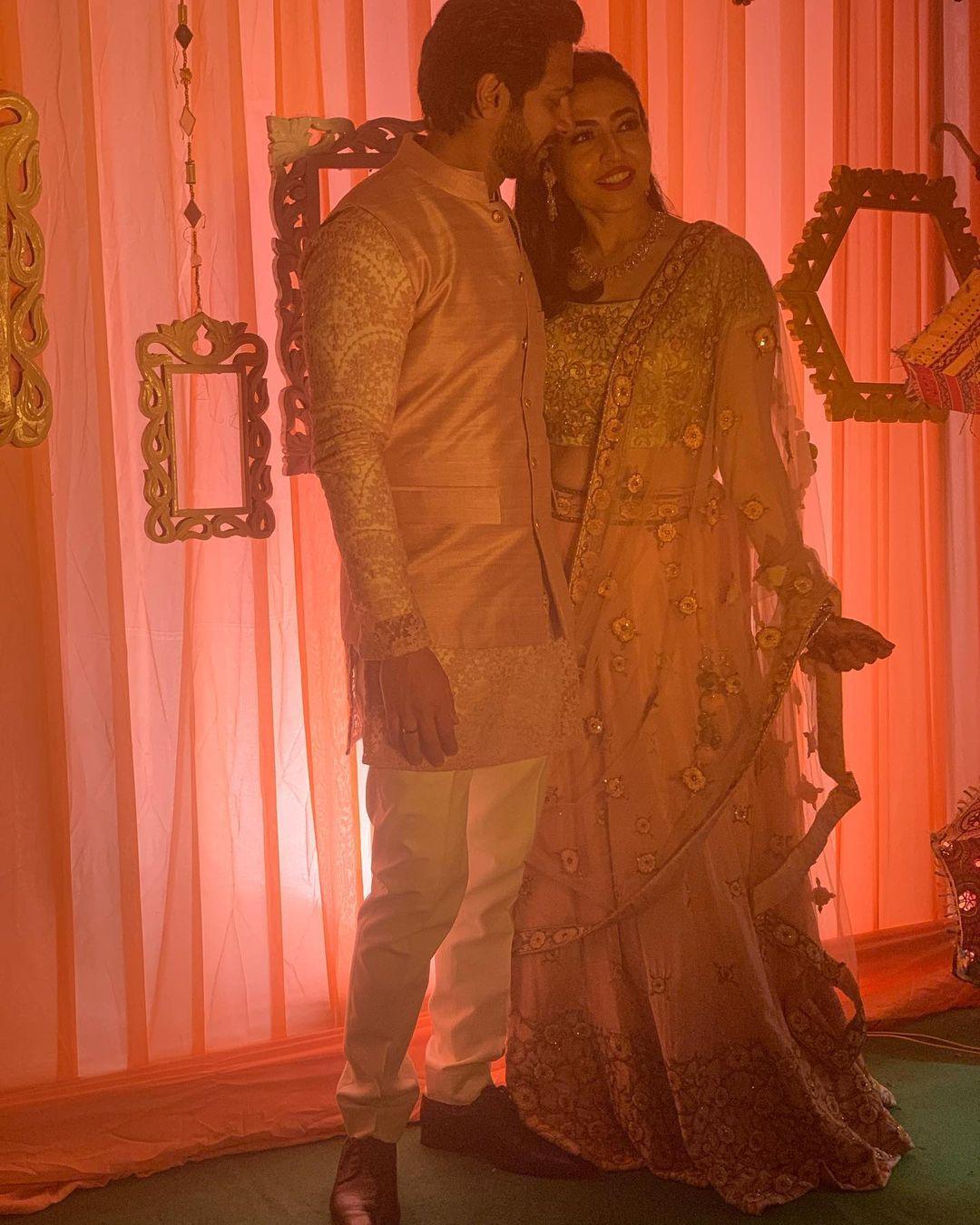 Image Credits - Karan Veer Mehra
The stunning couple posted pre-wedding pictures where they were posing cheerfully in their effervescent attire. In some pictures, Karan Veer and Nidhi were posing with some unusual yet quirky props. The elation was quite visible on their faces. We could see Karan and Nidhi nearly twinning in their yellow color ensembles. The adorable bride wore a scintillating yellow traditional kurta, whilst Karan Veer had donned a lemon-colour jacket over a traditional kurta. In one of the captures on Karan's Instagram handle- he mentioned a caption - " The beginning of all beginnings. Mehndi with my @nidhivseth."
About the wedding Preparation during the pandemic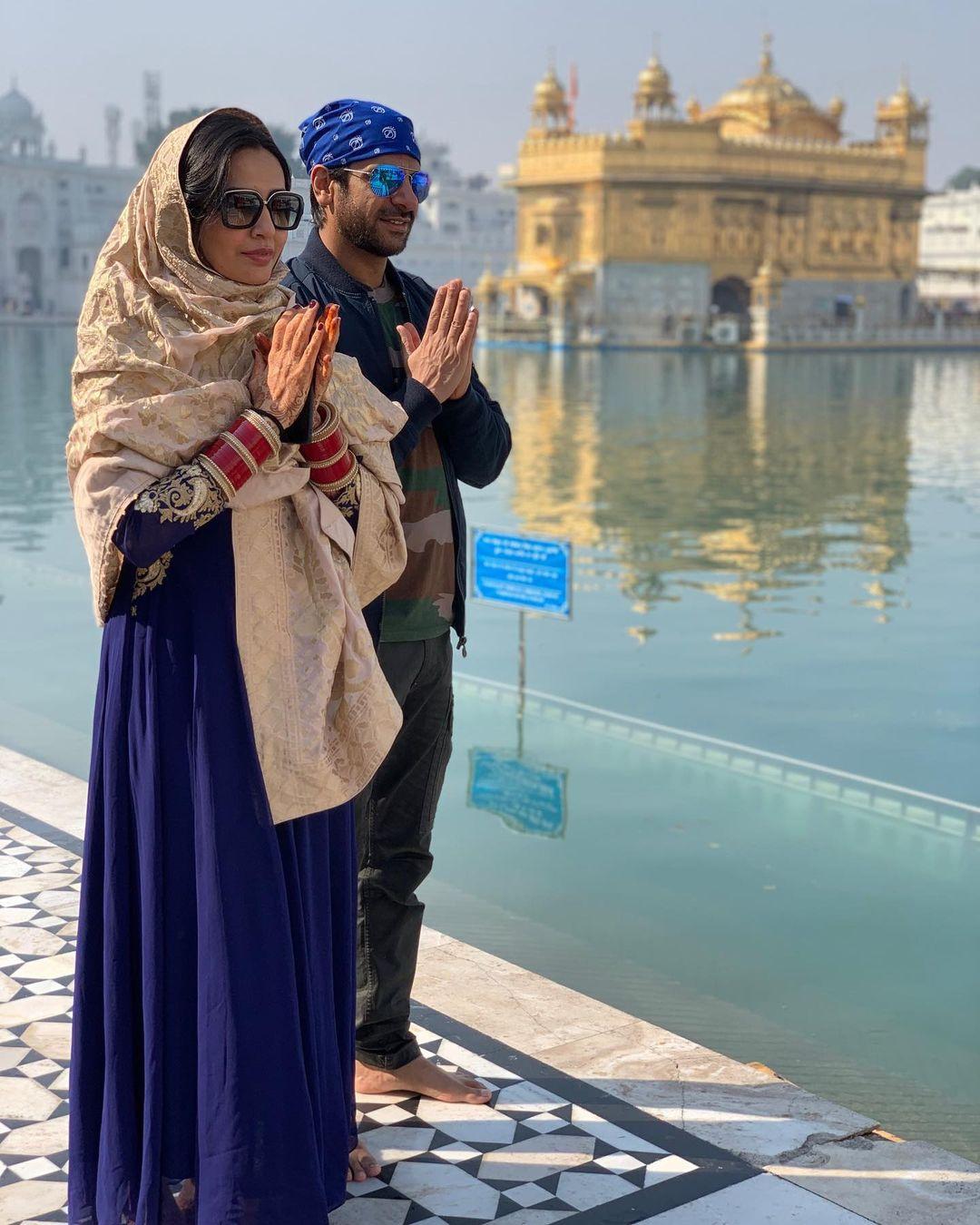 Image Credits - Karan Veer Mehra
We asked Karan how they managed the wedding preparations during the pandemic. Karan said, "Well, to be honest on 11th January- we decided our wedding date as 24th January 2021. Rest, we left it to God to let things happen and yes we took care of all the Covid-19 norms and safety measures. So keeping the Covid-19 norms in mind we had minimum staff."
The Wedding Ceremony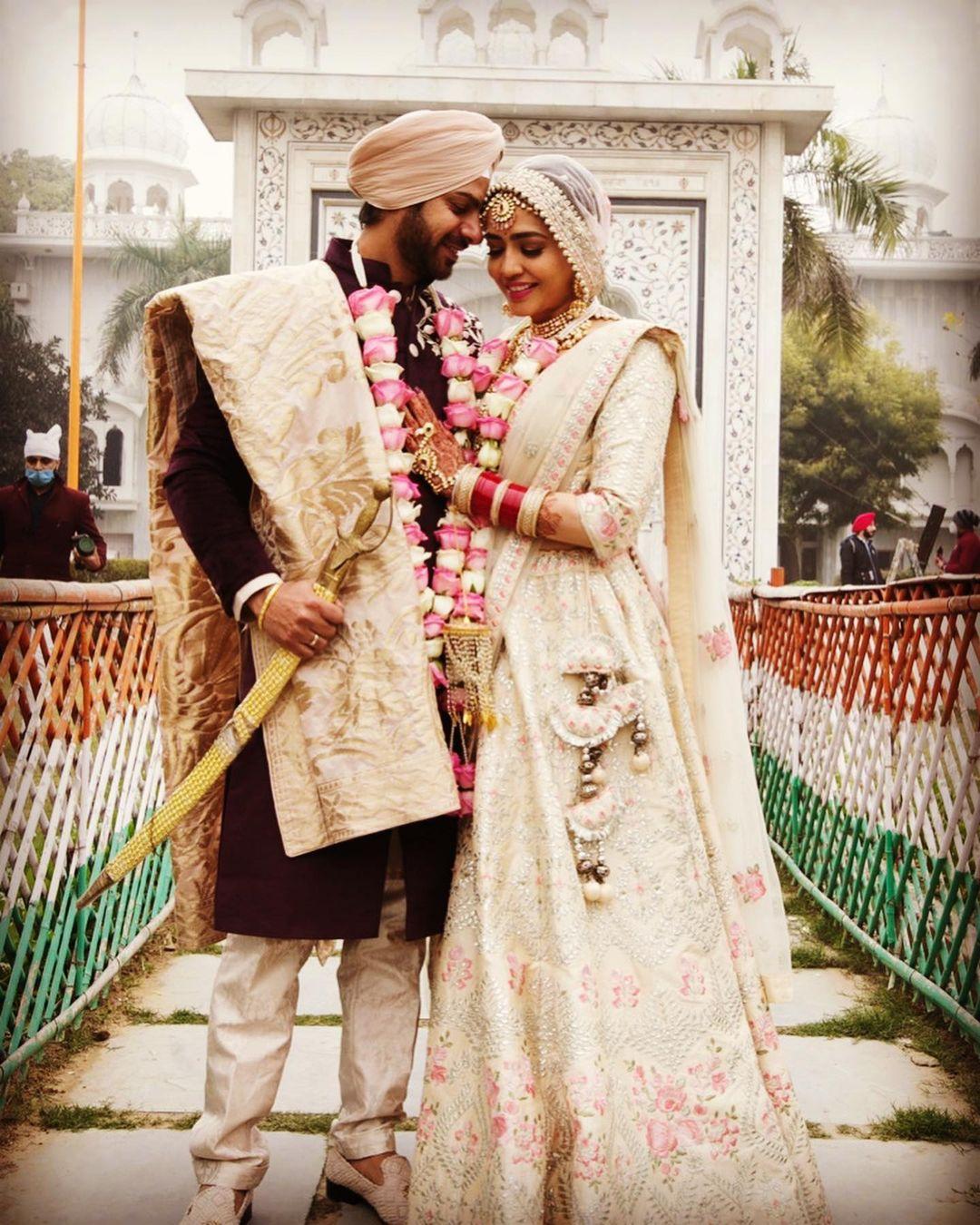 Image Credits - Karan Veer Mehra
On January 24, 2021, Karan took four wedding pheras with Nidhi in an Anand Karaj ceremony. Karan adorned a dapper burgundy-coloured sherwani while Nidhi had looked perfect in a baby pink-coloured exquisite lehengas. Karan shared, " The make up was done by Niamat who was the designer for Nidhi's lehenga & Rachit Khanna had tried to match the beauty with an awesome sherwani for me. Niamat and Rachit are extremely passionate and good with their work. Kudos to them as they managed to do this splendidly in such a short span of time."
We asked them about their wedding venue and the other beautiful moments. Karan said, "The most blissful part was the actual wedding itself. In our wedding we invited just our near and dear ones. We were enchanted with the blissful and quiet ambience of Gurudwara where Raggis were reading the wedding vows. Further, the Gurbani played in the background made everything serene and beautiful about the day. However, the fun part was our entry, Nidhi picked a jeep for her entry. She drove the jeep in her bridal lehenga. I had to match up the game, so I ditched the traditional ghodi and rode a bullet with my sword fixed on the side. Yes, these were the moments that we really enjoyed. "
Advice to the couples who are going to get hitched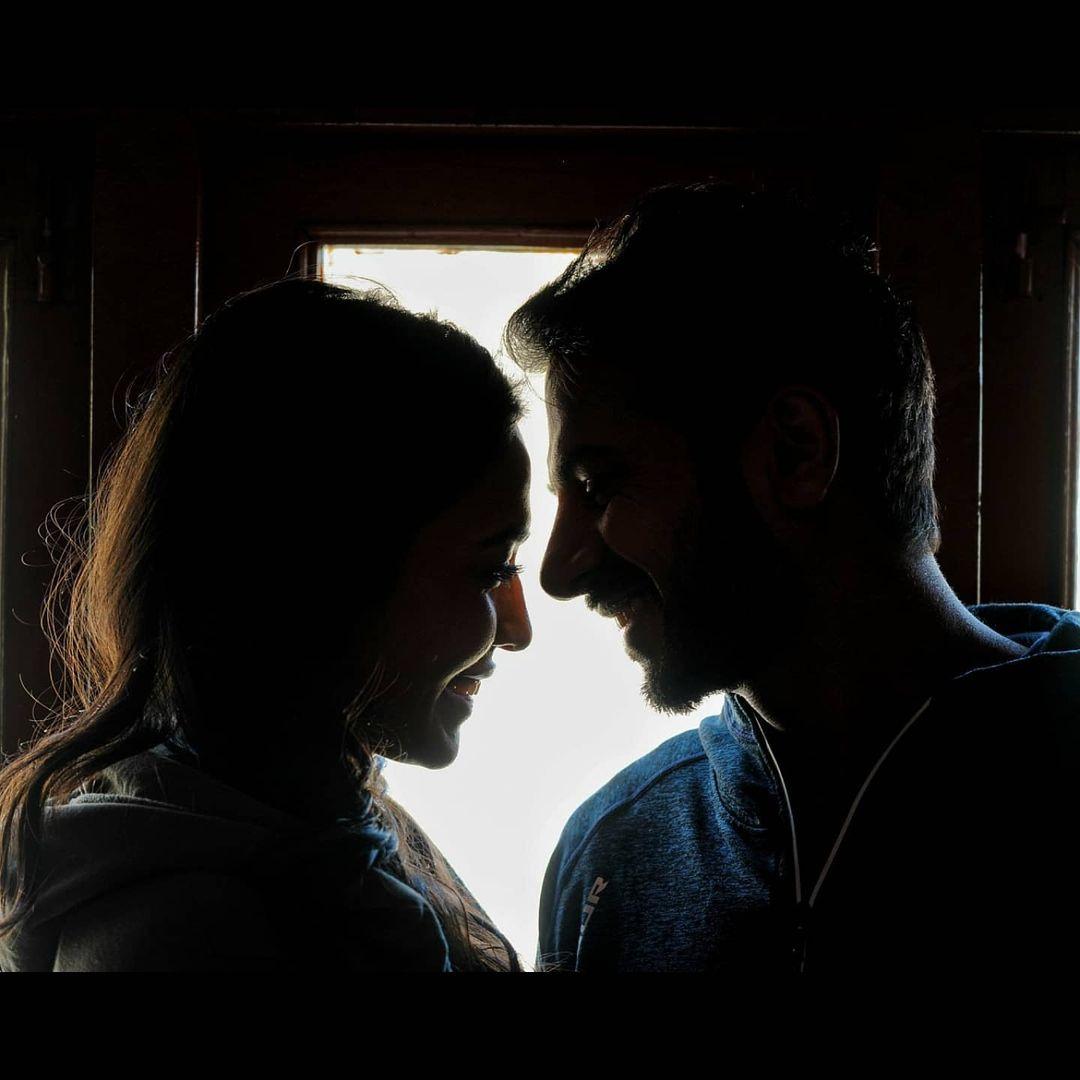 Image Credits - Nidhi Seth
We find their love story beautiful and we asked Karan if she would like to give a relationship tip to the couples who are going to get hitched soon. Karan said, "Love respect , listen , understand everyone, your parents , friends , relatives but remember one thing that your spouse will take the final call .. (advice specially for husbands) 🤪."
About the Honeymoon Plan
We asked them about their honeymoon planning and Karan said, "Well we had been travelling for the past four months for work, so we decided to do a Homey-moon. However, once Covid-19 subsides then we shall plan something."
We are pleased and delighted to interview Karan Veer Mehra as he spilled THE beans by sharing his true love narrative. Karan started his career with the 2005 show 'Remix'. He has also worked in movies like ''Blood Money' Ragini MMS 2 etc. He now has created a niche with his fabulous acting in "Pavitra Rishta." WWI Team extends heartiest congratulations to the newly married couple. We wish you both a happy married life filled with beautiful memories. We hope you both continue to understand, support and stand for each other forever.
Dream Team -
Pre-wedding Attire by - Stage 3 Social
Wedding Styling and Attire - Rachit Khanna & Shilpa
Pictures - Shutter Fotography
Footwear- The Foot Tales
Isn't the pictures, chemistry and the story beautiful? We wish them a beautiful married life ahead. For more wedding stories download or app or go to our website.