Top Designers and Indo-Western Dress for Female Images That Will Inspire You to Embrace New Styles!
The indo-western dress has been very popular in Indian wedding fashion for the past few years. If you're looking for Indo-western dress for female images, check out these top 5 designers and what they have to offer!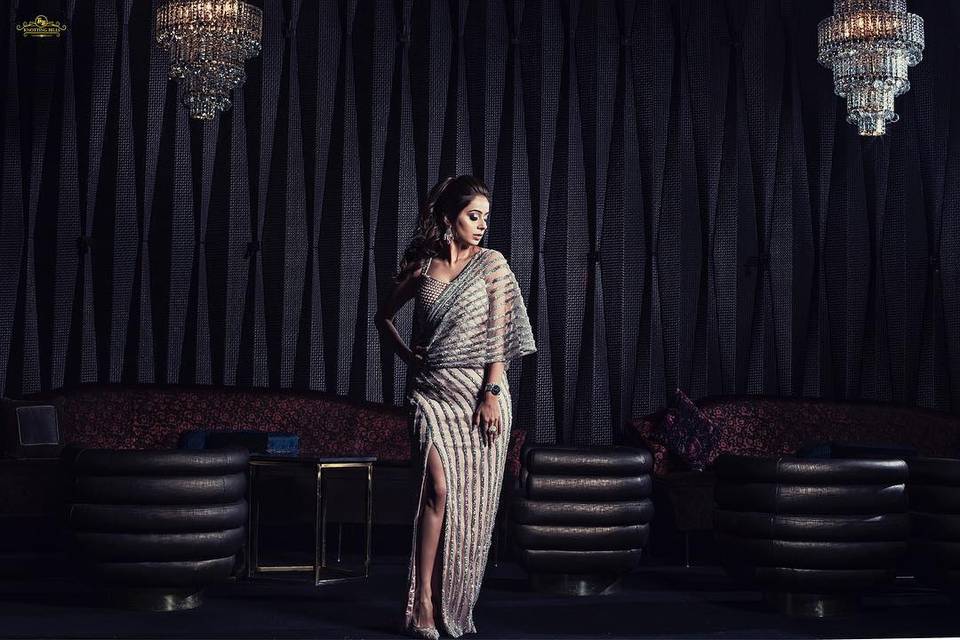 Indo western fashion brings an interesting fusion of traditional Indian clothing elements and western style. With their interesting blend of Indian and western fashion, they are usually a breath of fresh air from the usual traditional and -dimensional outfits.
Indo western dresses make for an interesting choice to be worn on cocktail ceremony, Sangeet or the Reception. You get a lot of creative freedom to express yourself through an artistic and funky take on traditional Indian wedding wear. Most people get inspired to wear Indo western outfits that are offered by the big and popular Indian designers who come up with out of the box ideas and show them off through their Indo-western dress for female images.
If you are looking for Indo-western dress for female images, we have compiled a list of the 5 most influential Indo- Western designers in the country for you to check out! Let's find out what makes these designers so great, as well as the right ceremonies for you to flaunt their looks!
1. Shantanu and Nikhil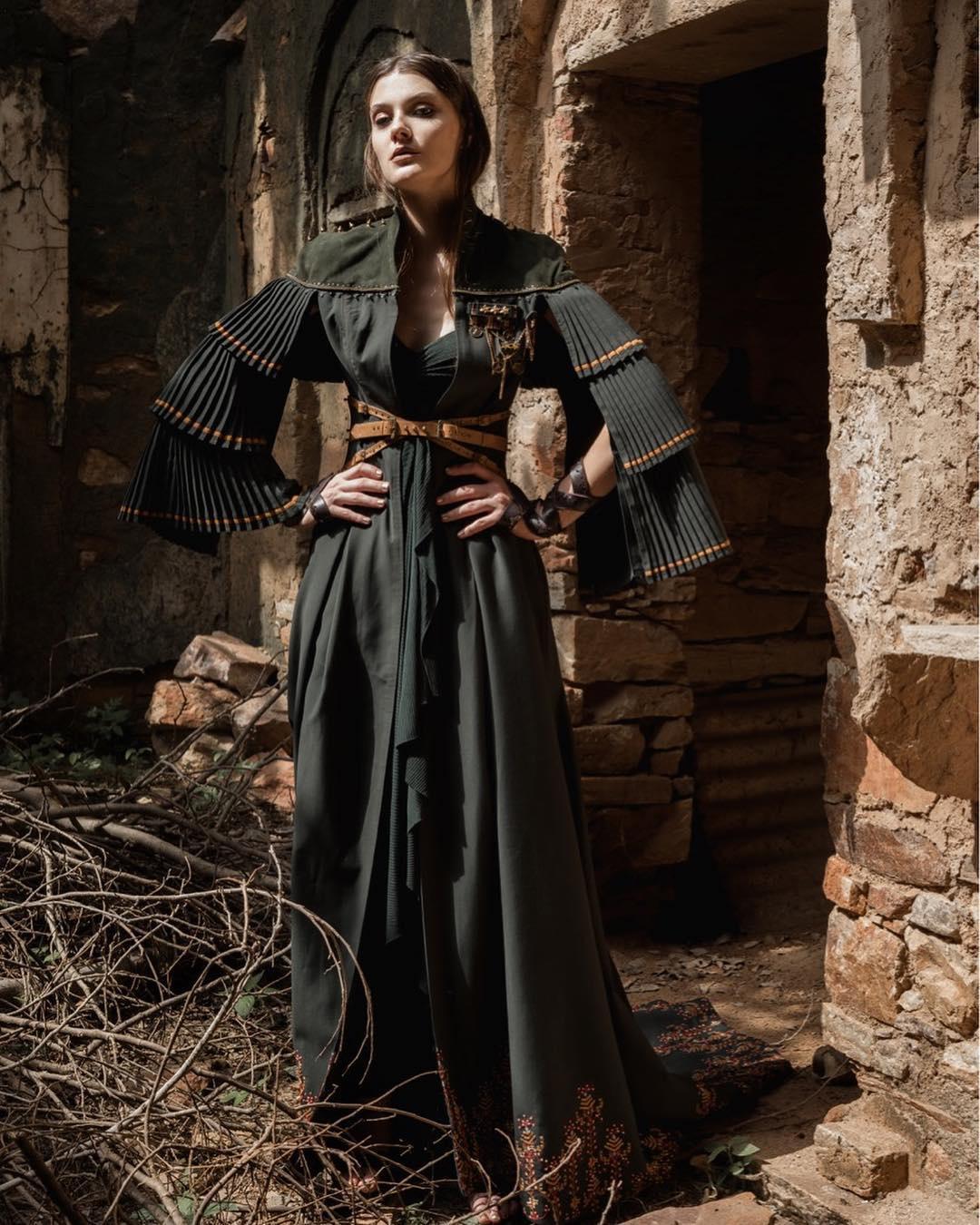 Shantanu and Nikhil are a very popular designer duo in India. They are known to play with different styles of cuts and aesthetics. The way they incorporate military style design elements into their creations is something which is very unique to them. In fact, one can say that these designs are their USPs.
So if you're looking for some interesting and out of the box designs, Shantanu and Nikhil are a solid bet! If you're not planning to go down the designer route, show their Indo-western dress for female images to your tailor so that you can have something similar designed. Wear these creations to a Sangeet and you'll be all everyone will talk about!
2. Gaurav Gupta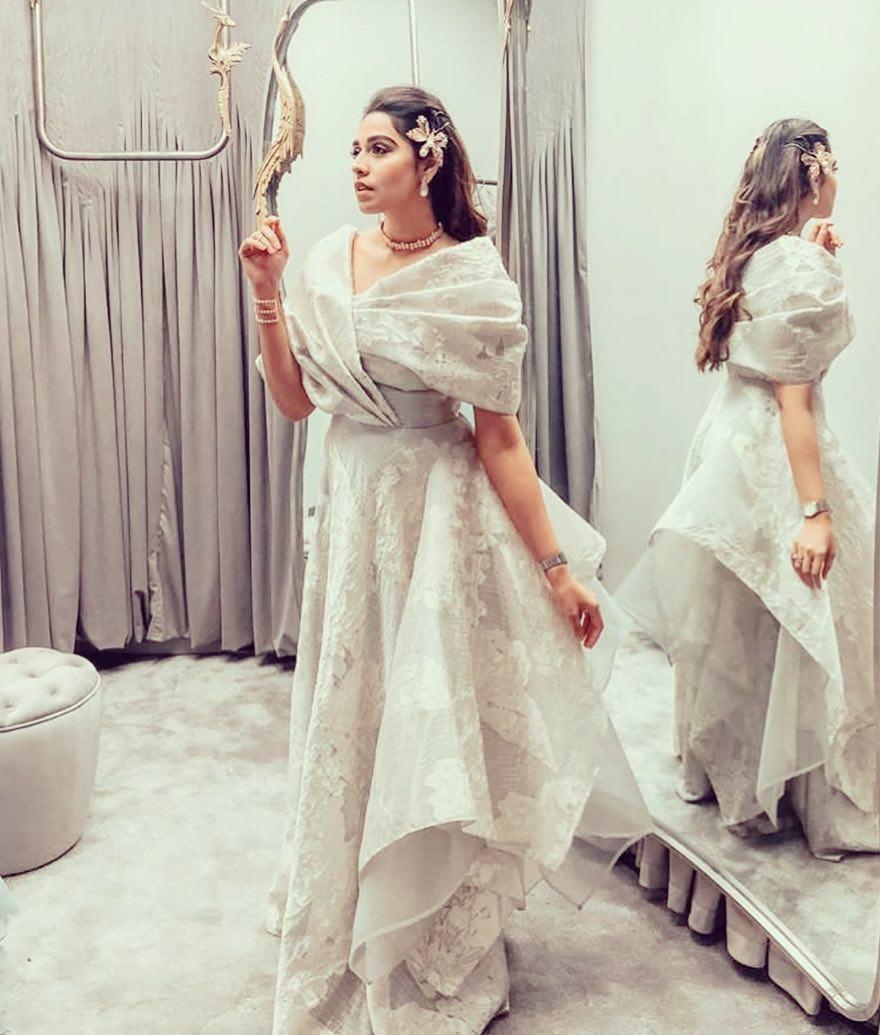 Gaurav Gupta is another popular designer for Indo western wear, which is why he makes it to our list of Indo-western dress for female images. He is well known in the industry for his wild and wacky designs, especially when it comes to Sarees and Lehengas.
You'll either fall in love with his work or find it hideous, there is in no between! If you're planning to wear a Gaurav Gupta design, the Sangeet or Cocktail party would be the perfect ceremony to wear it!
3. Manish Malhotra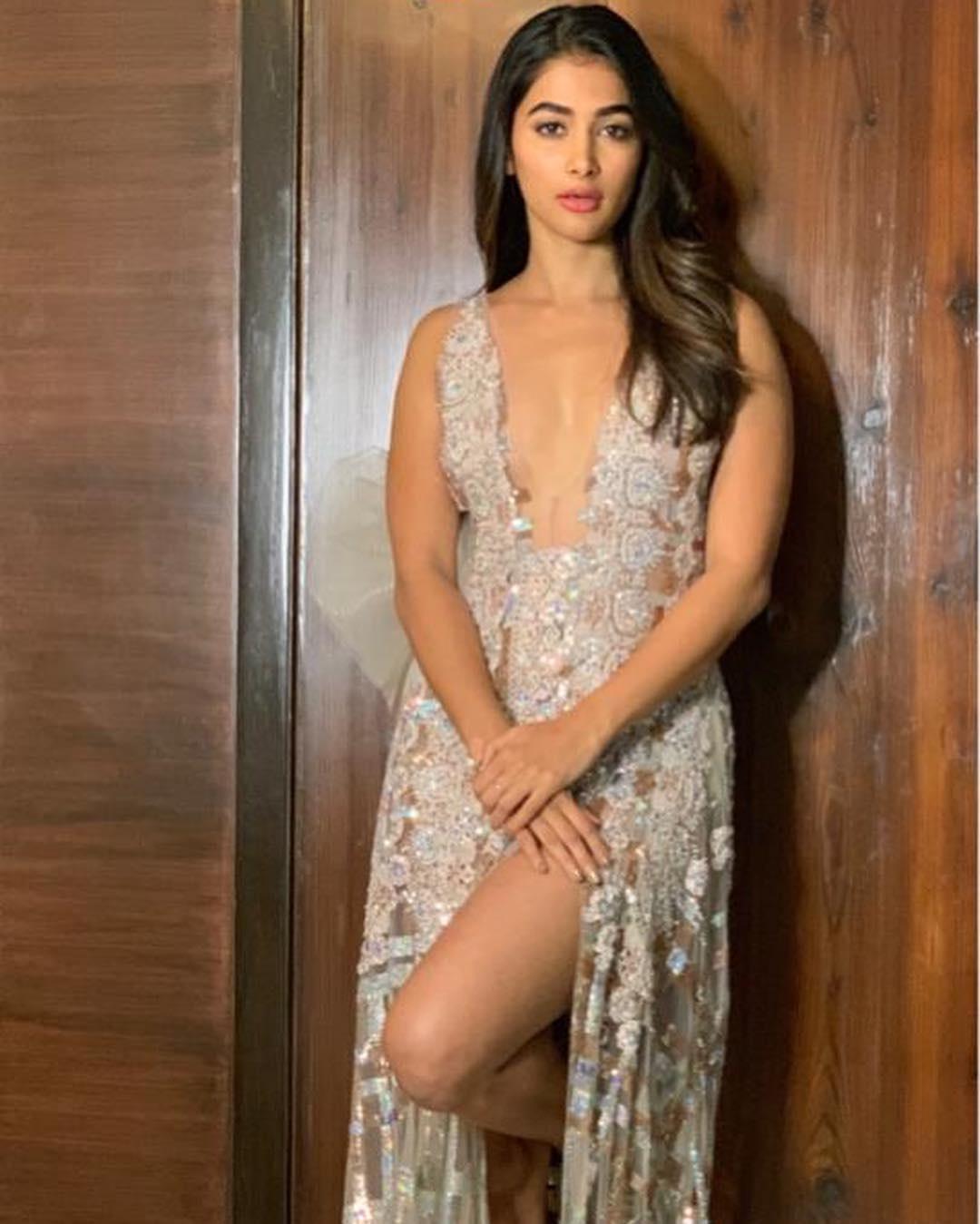 Image Courtesy: Manish Malhotra
The next entry on our list of Indo-western dress for female images is the very popular Manish Malhotra. You will find many big names from Bollywood frequently endorsing his clothes from time to time at different events. He is known for his Bollywood style shiny and glittery gowns.
He is also someone who likes to experiment with different cuts and fabrics. If you like clothes that are shiny and command attention, his styles are perfect for you to wear to a Reception or Sangeet!
4. Masaba Gupta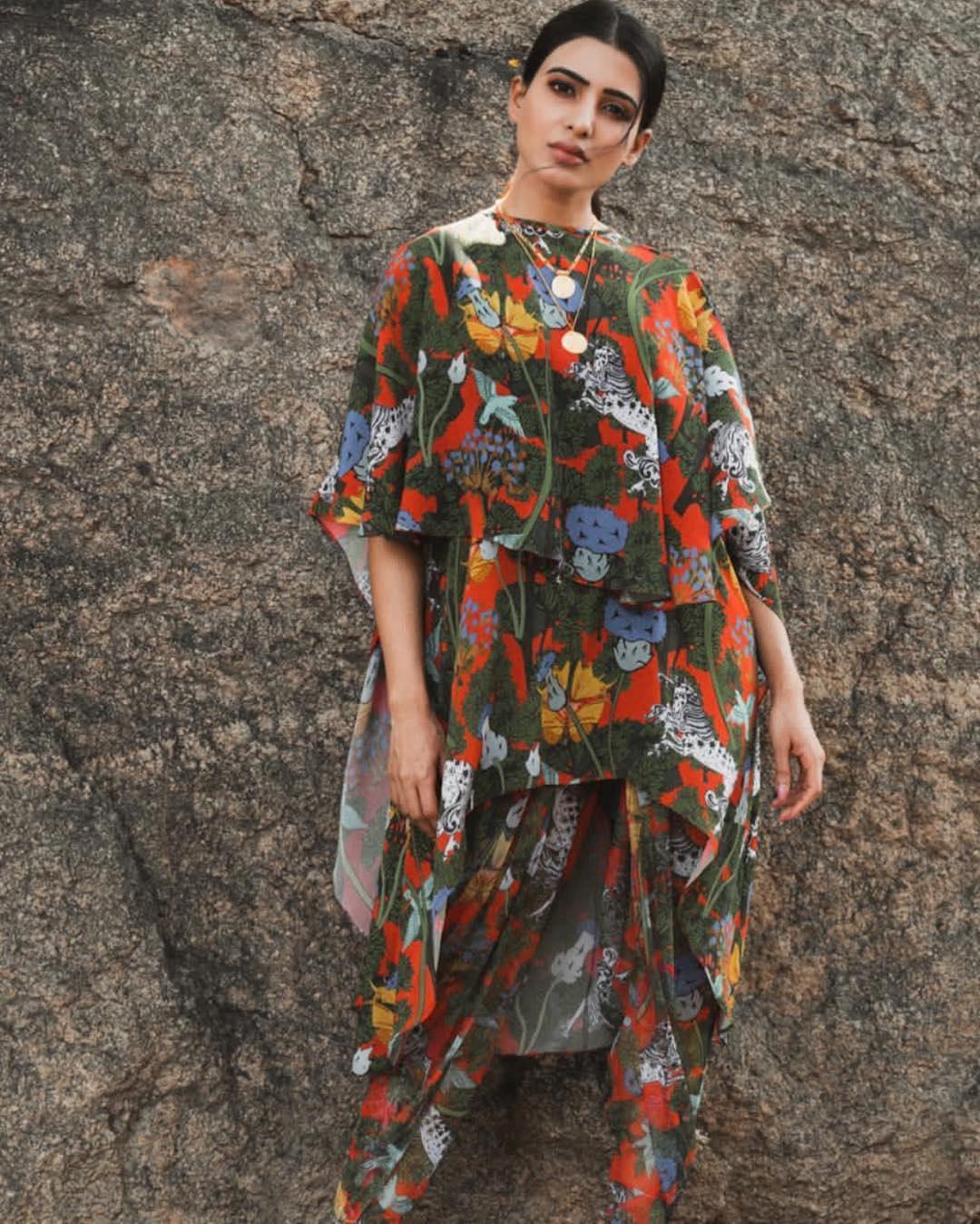 Image Courtesy: Masaba Gupta
Our next entrant on the list of Indo-western dress for female images is Masaba Gupta who is another designer popular with the big names of Bollywood. Her clothes and styles are very unique to her. She loves playing with various Bohemian elements in her design, which give her clothes a cool hipster vibe.
Her Indo-western designs are a fresh take on traditional Indian design elements with boho elements incorporated in them. You can wear a Masaba Gupta creation to a Mehndi and stand out!
5. Ritu Kumar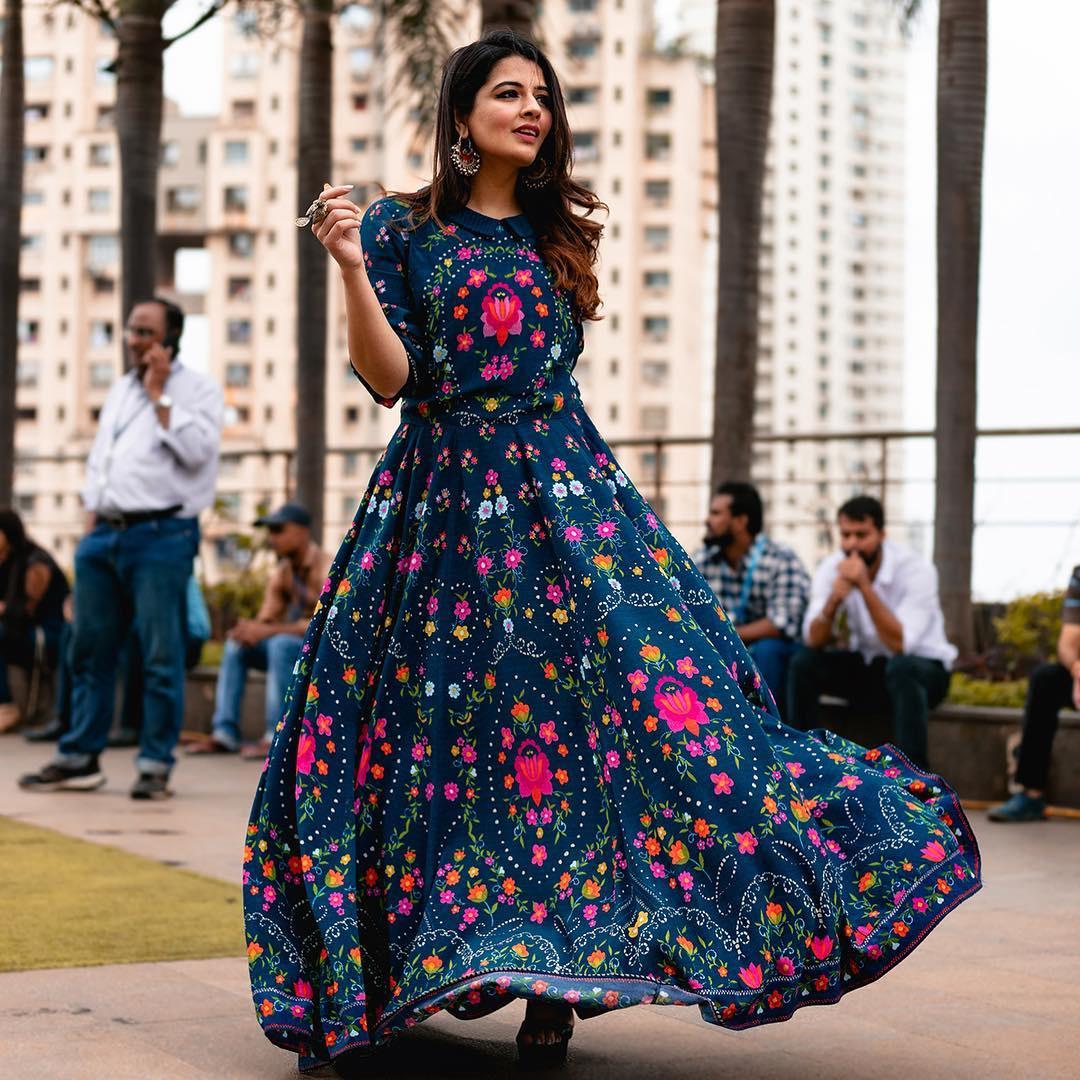 Ritu Kumar started her designing career as a traditional Bridal designer, but with changing trends and in keeping with newer tastes, she started experimenting with Indo-western design. These were well appreciated in the industry and she has made a great name for herself as an Indo western designer.
As a result of her success, she even went on to create a separate brand by the name of Label Ritu Kumar for her Indo western line of clothes. She is popular for taking funky hipster designs and blending them with Indian designs, which is why we include her in this list of Indo-western dress for female images. Wear her amazing dresses to a Mehndi ceremony!
Looking at the popularity of Indo-western dresses in the past few years, it is safe to say that this trend is here to stay for long. It is a perfect combination of classic Indian and funky western design elements. Indo-western dress designs can bring a fresh and exciting design language to the classic wedding outfits. Many brides that like to experiment with different styles of clothing and like to make a more creative and unique fashion statement have joined the bandwagon and embraced this trend wholeheartedly. We hope that this list of Indo-western dress for female images along with 5 pioneering fashion designers of this trend gives you the push to go out there and be more experimental with Indo western clothing this wedding season!
Make sure you find the perfect accessories to supplement your look! Check out these jewellers near you!