Gorgeous Indian Banarasi Saree – All You Need to Look Spectacular!
Are you in love with the Indian Banarasi saree as much as we are? Adorn one of these designs to fulfil your fantasy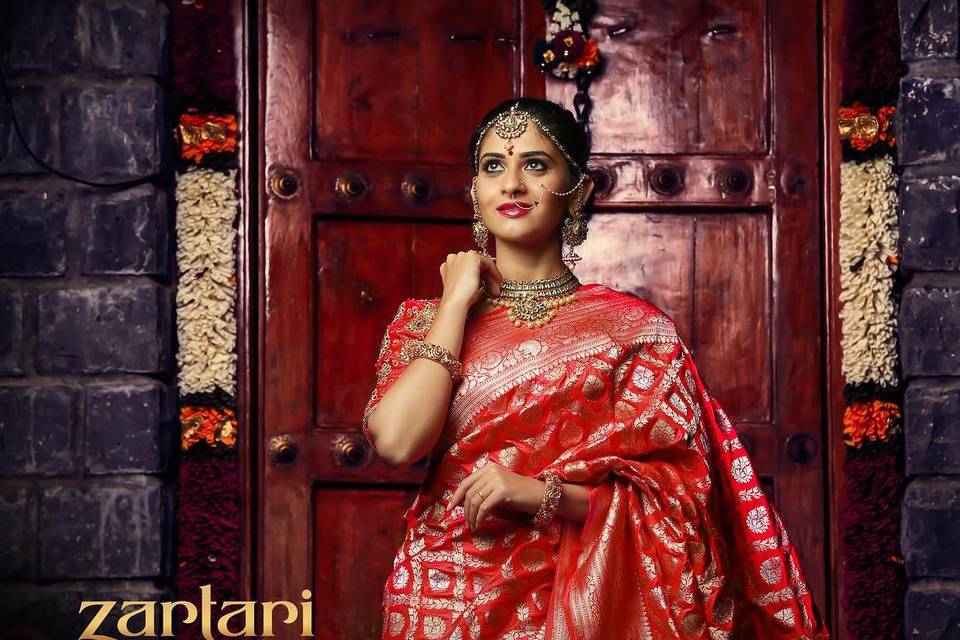 The Indian Banarasi saree has been around for years. Though they were initially made by the talented weavers of Banaras (now Varanasi in U.P.), their popularity has made them spread to other parts of the country as well. Women of all ages have adorned themselves in this beautiful ensemble from time to time. Celebrities, both veteran and modern, have flaunted it in reel and real-life alike.
The bottom line is that scores of women drape themselves in them. So why not you? Just go through our top 8 choices in Banarasi saree designs.
Blue Banarasi Saree with Flower Pattern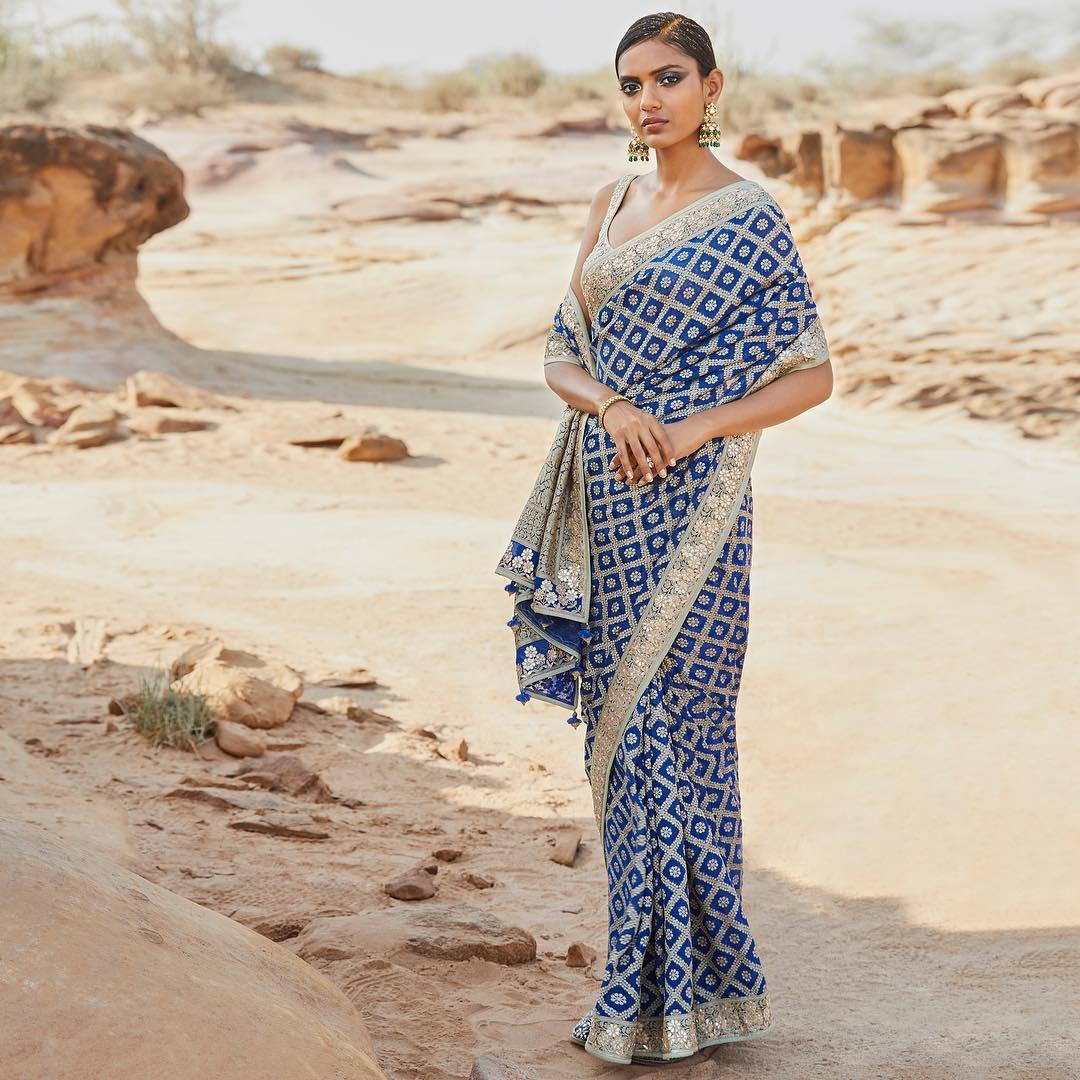 The elegance factor is easily visible in this Indian Banarasi saree. Get ready to look chic in the regular flower in a box pattern over the blue background of the bridal saree. Let everyone admire the assemblage as your saree, a deep u-neck blouse and your attitude meddle together and you become the definition of beautiful.
Yellow Saree with Flower Patterns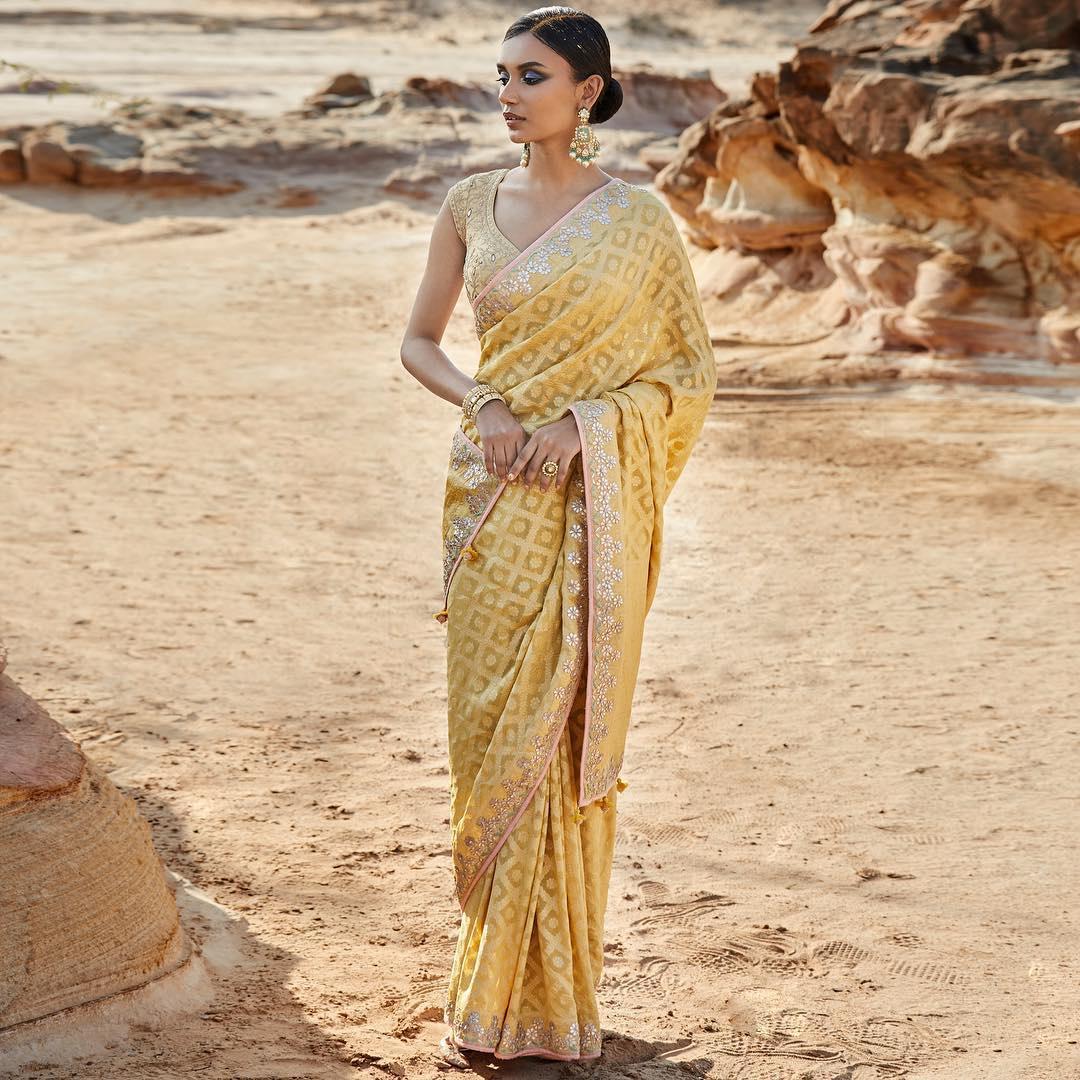 Get ready to be showered with compliments as you pop up in this Indian Banarasi saree at the wedding. The yellow coloured saree with ochre checks and yellow flowers in the centre has a beautiful pattern. The patches of silver and pink coloured flowers and pink ribbons on the edge add to your grace as you wear it. Assembling it with a deep v neck blouse helps you get those drop-dead gorgeous looks you wish to sport. Since it is a simple design, we recommend you to wear it at any pre-wedding function.
White Saree with Orange prints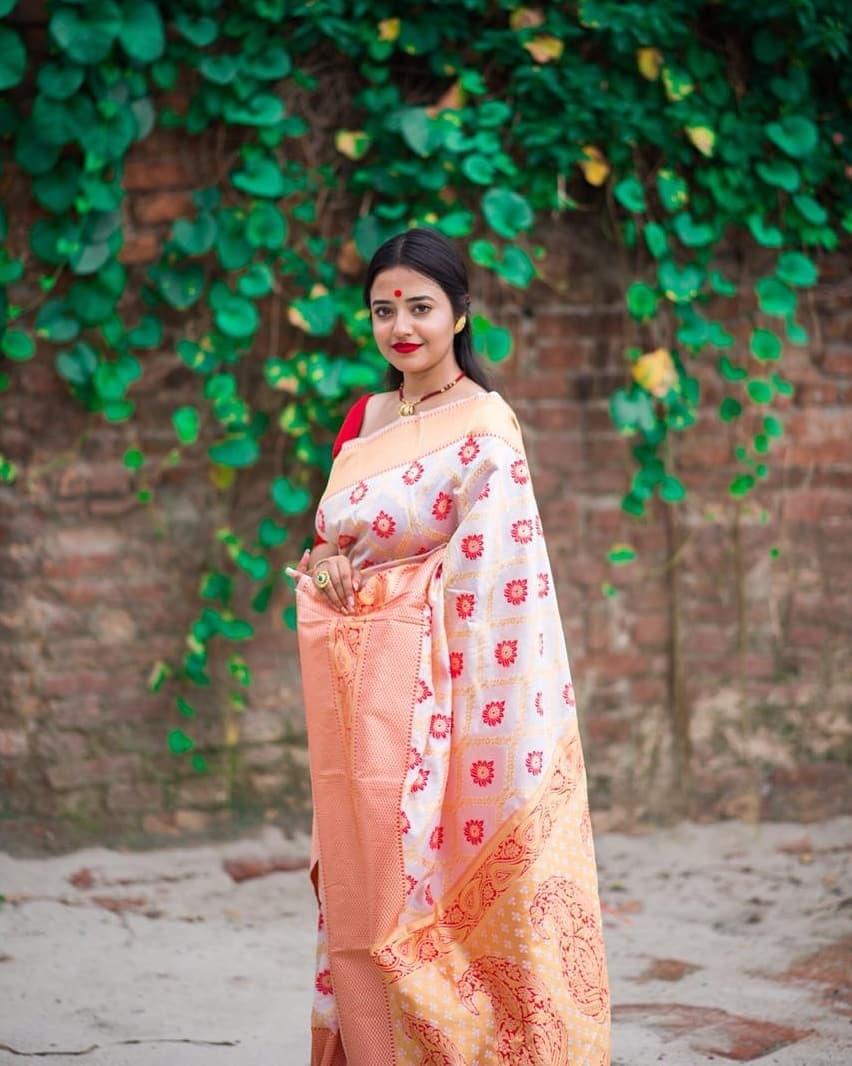 Image Courtesy: Attire Store 23
Several Bengali beauties such as Bipasha Basu have proudly adorned the Indian Banarasi saree more than once. You too are a woman of style and we are sure you can rock that look too. Dressing up in the white saree with red flower-like patterns and red patterns on orange borders shows that you have a saucy edge to your personality. The bold look (that goes with your bold personality) is worth flaunting at your ring ceremony.
Chic Green Saree with Silver Borders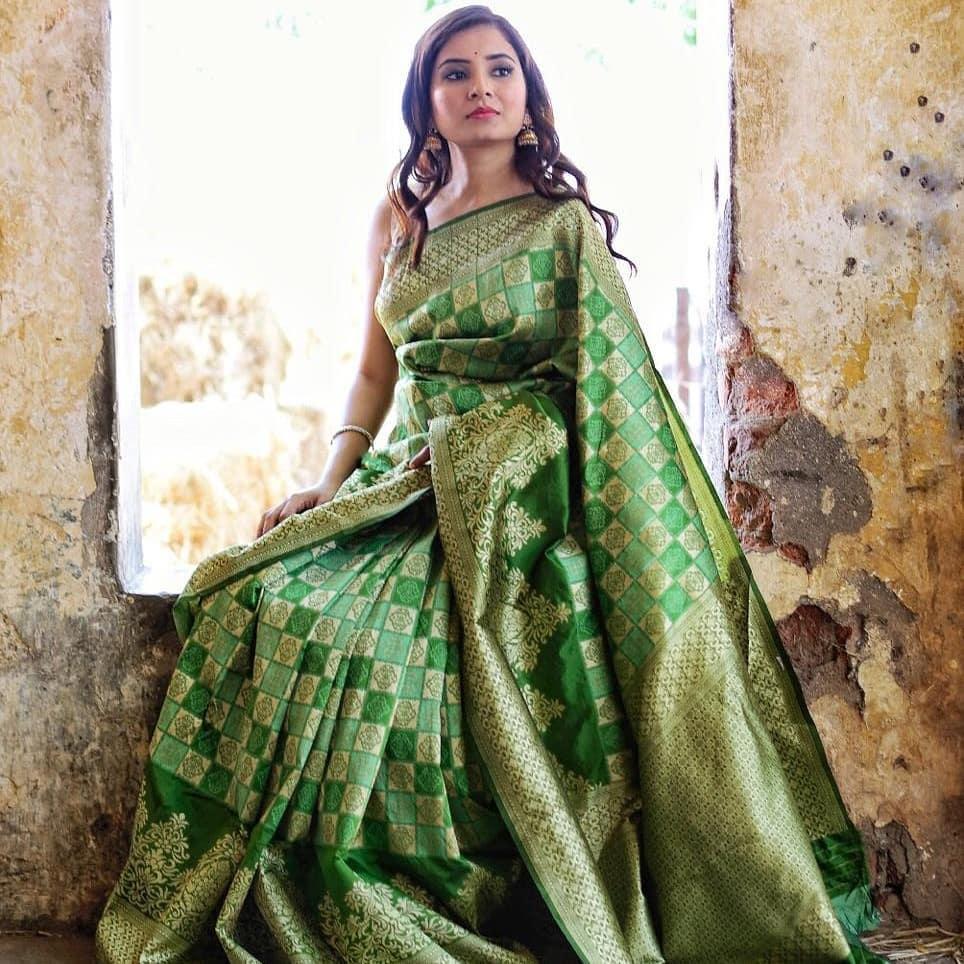 Image Courtesy: Sb Design Readymade
Looking forward to looking gorgeous in a saree? We would recommend you to go for this Indian BanarasI saree. The even blend of the various shades of green such as parrot green with dark green along with light golden borders gives you a formal look. We think this saree is ideal for your Mehndi ceremony!
Jade Saree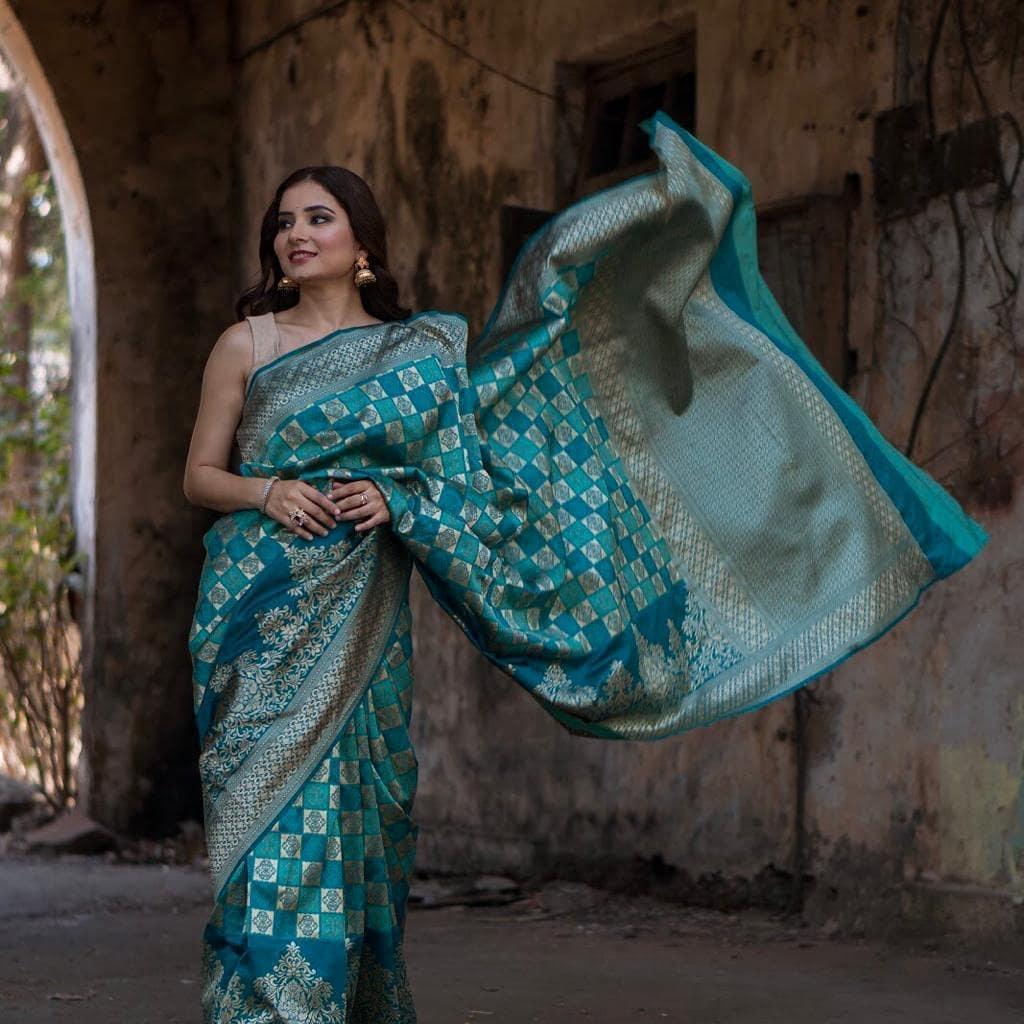 Image Courtesy: Sb Design Readymade
The winds are blowing, the sun is shining and your pallu is flying as you walk in style. Seems like a scene from a Bollywood movie. Right? Well, you will look nothing short of an actress when you wear this Indian Banarasi saree. This jade coloured saree with multiple square patterns was crafted to make the heads turn as you walk down the aisle in style.
Dark Blue Saree with Scenic Prints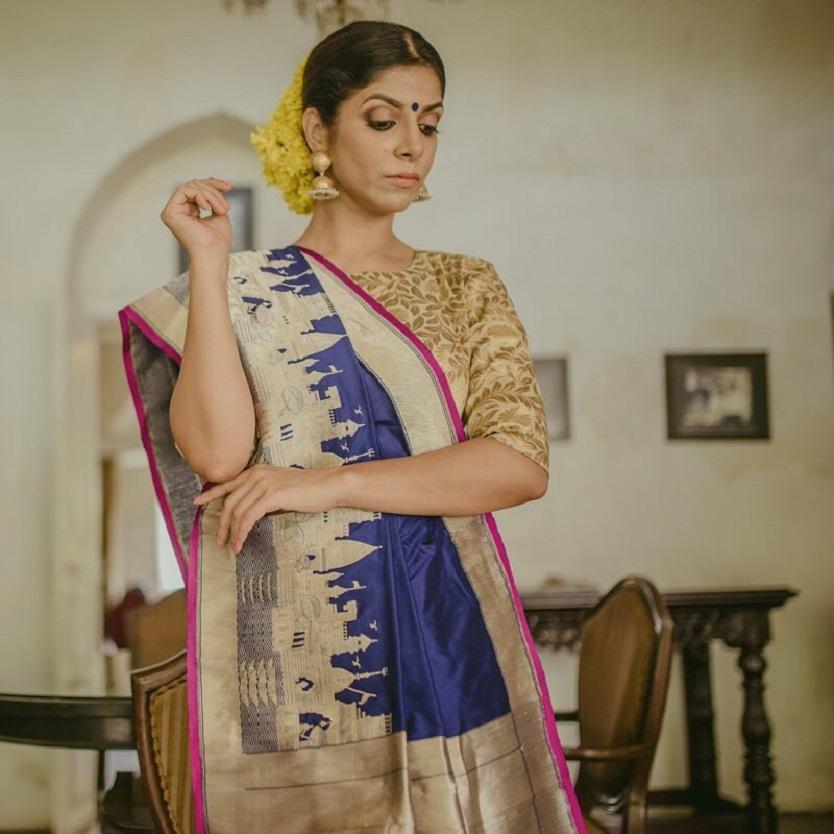 Drape yourself in elegance itself with this Indian Banarasi saree that has dark blue colour overall. The scenic views printed over the saree in yellow sandstone colour depict a story of their own. The contemporary look of the saree expresses your love for experimentation with colourful prints and a demeanour that is quite different from others. It literally gives you a monumental look (just kidding) and you do look like one of the wonders of the world (again kidding).
Saffron Saree with Pink Flowers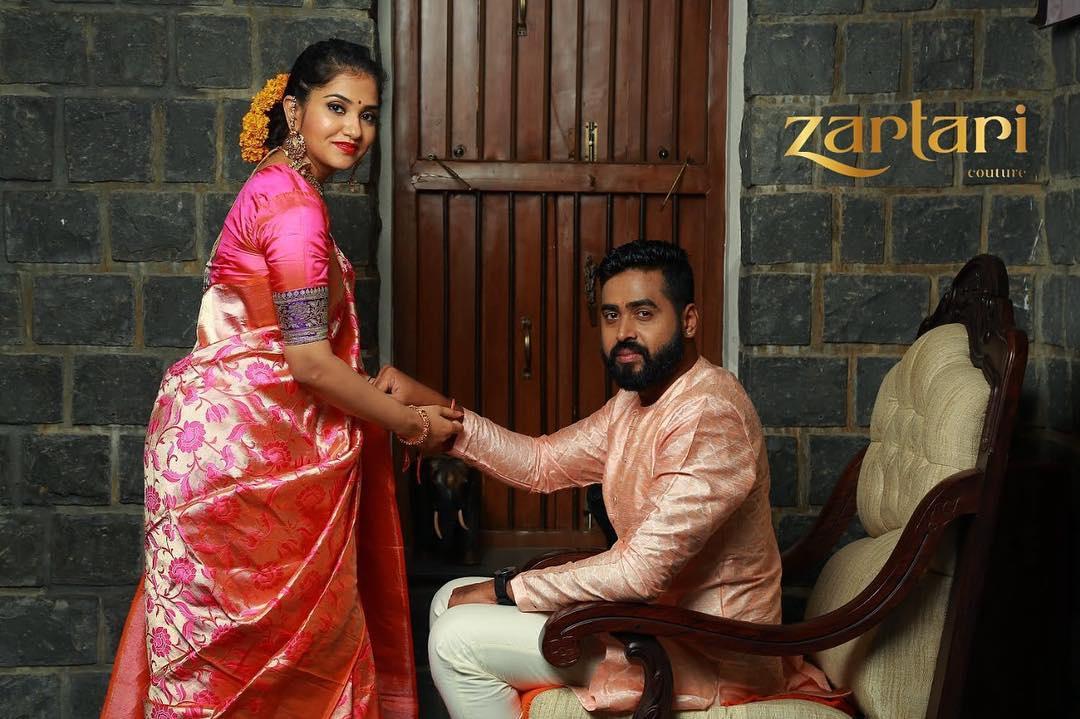 Some women are a class apart. What makes them special? They carry with them the charm of the Indian Banarasi saree. But so can you. With this shimmering saffron background saree that has large pink flowers over it, your fashion savvy attitude pops out brilliantly. Now all you need to do is mish-mash it with a pink blouse and you shall become what they call the epitome of beauty.
Red Saree with Golden Flowers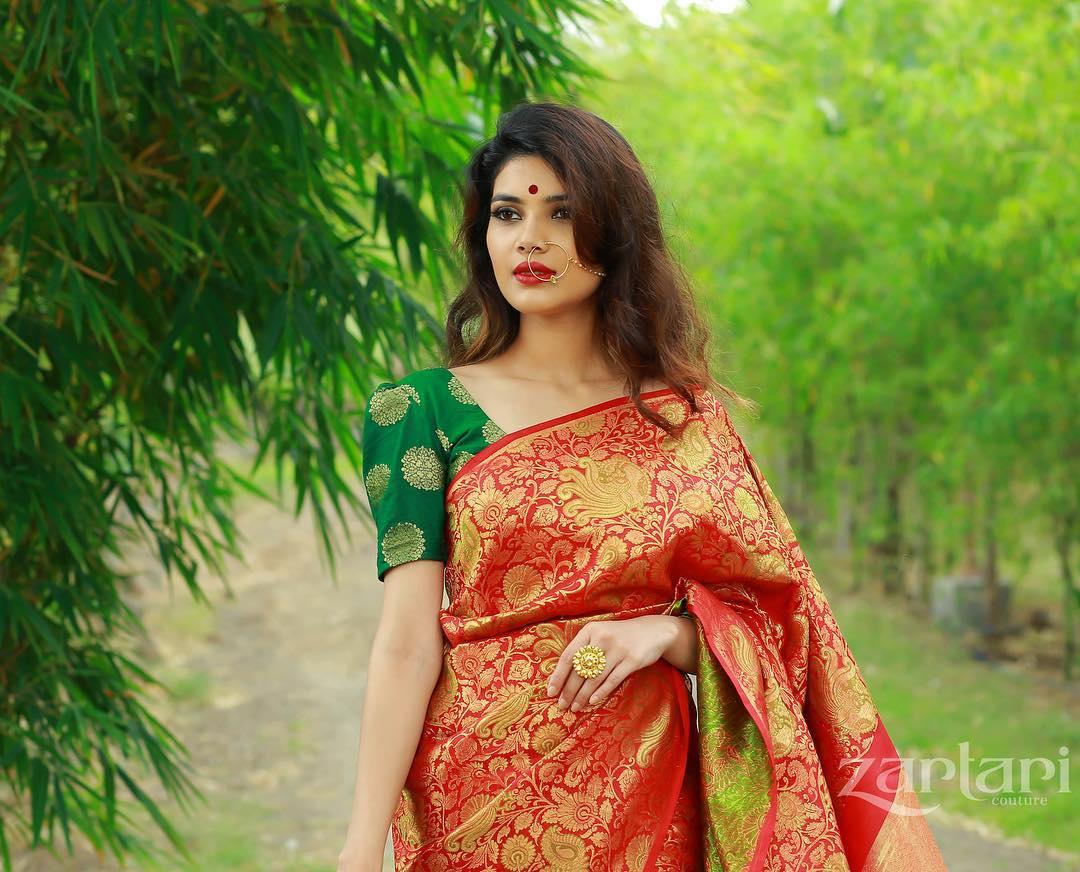 Let the jaws drop, inspire trends, and get ready to be stalked by scores of people asking you for tips on dressing up. This scene comes true as you look absolutely marvellous in this Indian Banarasi saree. Red is the colour of the bride (that's you) and you get the traditional look sporting this one. The beautiful golden pattern etched over the red background emerges as beautiful contrast and you look absolutely breath-taking.
Found a few interesting Indian Banarasi saree designs? Did they steal your heart as they did ours? Tell us in the comments if you already know which saree you want to wear to an upcoming wedding!
Beautiful women and beautiful sarees call for equally beautiful pictures. Let our expert wedding photographers do that for you.