Sangeet Ceremony Bridal Shoe Guide: Slay Your Day With Comfort
A Sangeet ceremony is one of the most awaited ceremonies at any wedding. The last thing you'll want is sore feet during this energy-packed event, so it's important to make smart choices about your shoes!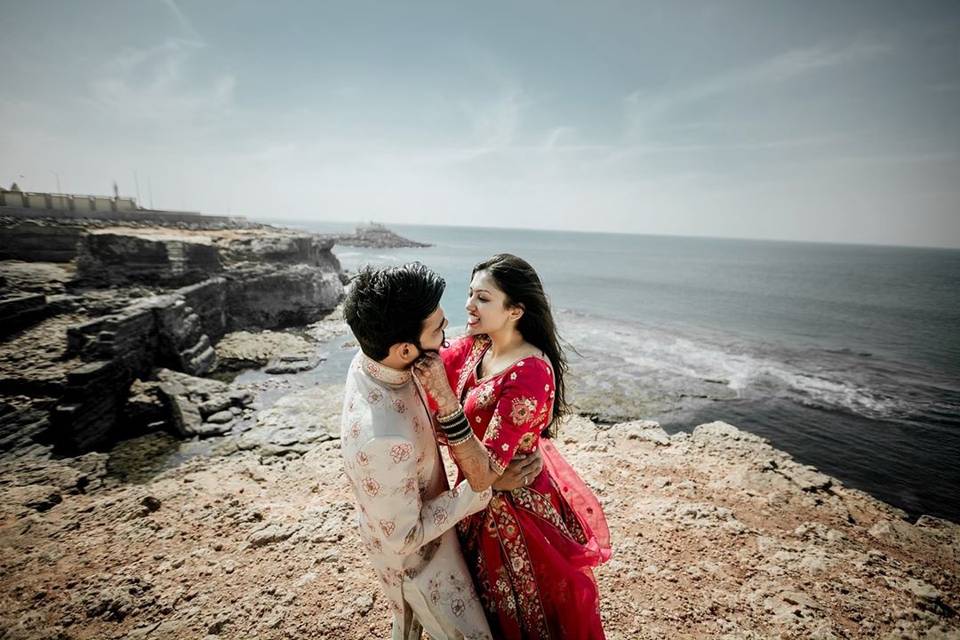 The Sangeet ceremony is highlighted by plenty of dancing, singing and lots of delicious food. A typical Sangeet ceremony is known for being a grand and energetic party. The stars of the event are the bride and the groom and, indeed, they are also expected to perform on a dance number. But a poor choice of footwear can ruin all the fun and put a damper on your electrifying performance!
What is a Sangeet ceremony if not a never-ending night of fun, dancing and lots and lots of merry-making? If we had to sum of what a Sangeet ceremony means for us, then the only word that would describe it for us would be - grand. From the bride's side of the family and the groom's side of the family to the string of friends and relatives - a Sangeet ceremony is that one function that both side of the families truly gets to enjoy this new journey of their lives together as one. But, when so much keeps happening in the ceremony, chances are the bride or her bridesmaids and even guests who are frolicking away wearing sky-high heels might find themselves murmuring 'i can no longer walk in these heels.'
Therefore, to save each one of you from facing a dire situation such as this, we thought it fit to come up with a listicle of a collection of footwear that would be perfect for a Sangeet ceremony.
Here are some tips that can help you make smart footwear choices for the Sangeet ceremony and save you from tiring out quicker than you would have otherwise. Wearing a comfortable pair of footwear is important for multiple reasons - the most important one being that wedding tend to go on for a significantly long period of time and involves a lot of walking, talking, singing and dancing.
And we all know how a round of dance leaves us panting for air and a foot massage! So, wearing a pair of uncomfortable footwear on your Sangeet ceremony which is the mere epitome of endless dancing and singing is not the brightest idea! therefore, read this guide and understand those few basic with which you can make even the highest and pointiest of heels comfortable and easy breezy! SO, bookmark this listicle and say bye bye to swollen feet or uncomfortable and painful strutting during your own wedding or that of your BFFs.
Sangeet ceremony at Indian weddings
Indian weddings are not complete without the extended wedding ceremonies whether it's a Haldi ceremony, Mehndi function or a Sangeet ceremony. A few days before the official wedding day, the bride and groom's families, close relatives and friends are invited to join the Sangeet ceremony. This is originally a Punjabi or Indian-Pakistani tradition that has now been widely celebrated in different communities all over India. An interesting fact about this tradition is that many years ago, the Sangeet was only attended by women but nowadays it is open to male guests as well.
Here is how you do the most important prep for it - finding the right set of dancing shoes:
1. Comfort always comes first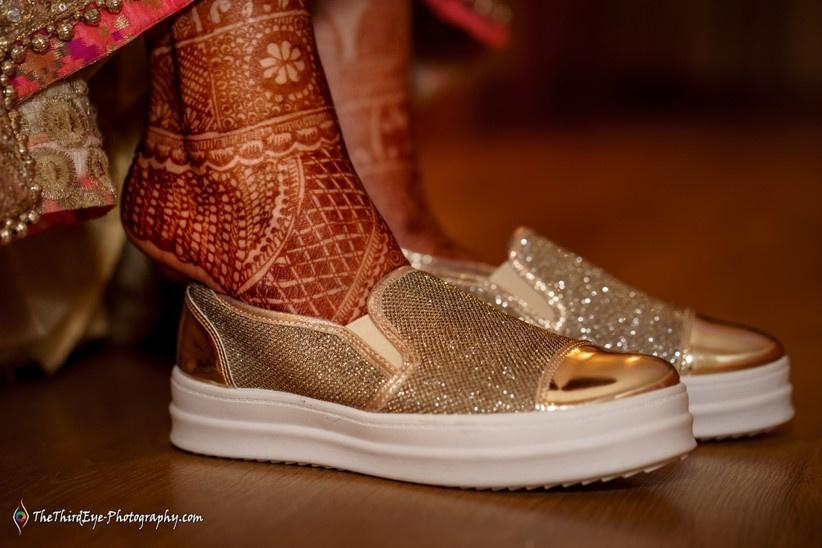 Getting ready for dancing the night away. Then invest in a pair of comfortable shoes for Sangeet ceremony first. Go ahead and bring out the sneakers and slip-on instead of six-inch stilettos and you would notice the difference that you can get from them.
Go with glitter over this set and get ready to kick your performance up a notch with them.
2. Find Your Fit - the Better the Fit, the Lesser the Pain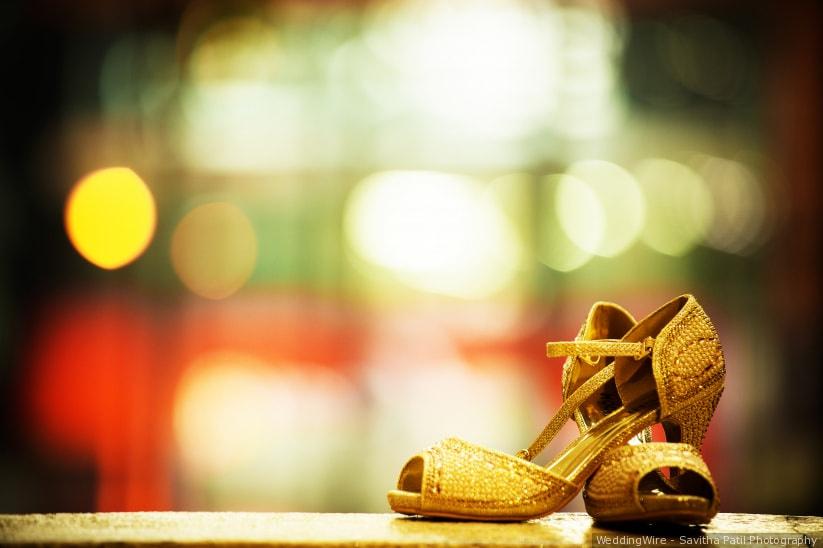 Be sure to try on any footwear in advance to make sure it fits properly. A shoe or sandal with the perfect fit will allow you to move easily. It may be necessary to wear your shoes, even just around your house, a few times before the ceremony to make sure they are comfortable.
One easy hack for shoes for Sangeet or dancing shoes comes straight from the red carpet and that's wearing a set that is just a little bit bigger than your feet. This way you would not need to wince over shoe bites during the middle of your Sangeet performance or favourite set of songs.
2. Straps are important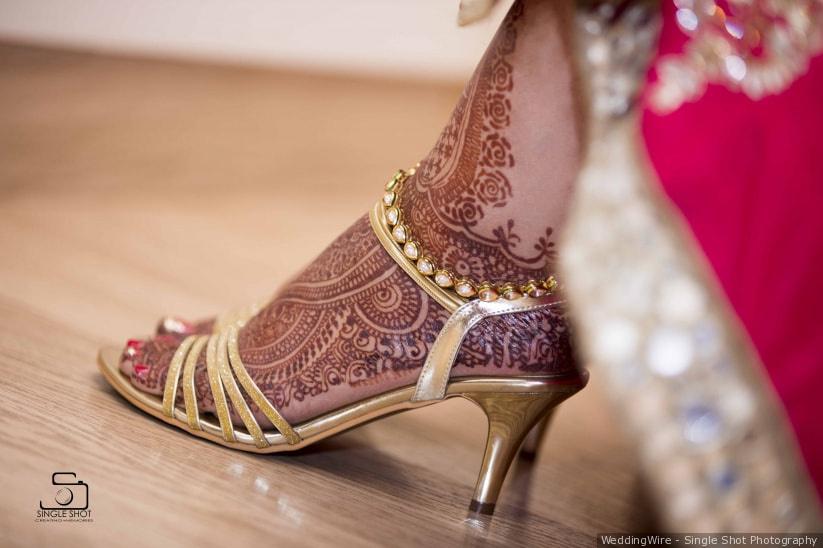 The last thing you want is your shoe flying into the audience during your moment in the spotlight. Straps can add some security to your footwear. Women can find sandals or heels with straps, while men can wear leather strapped sandals that match their suits.
3. Heels or Flats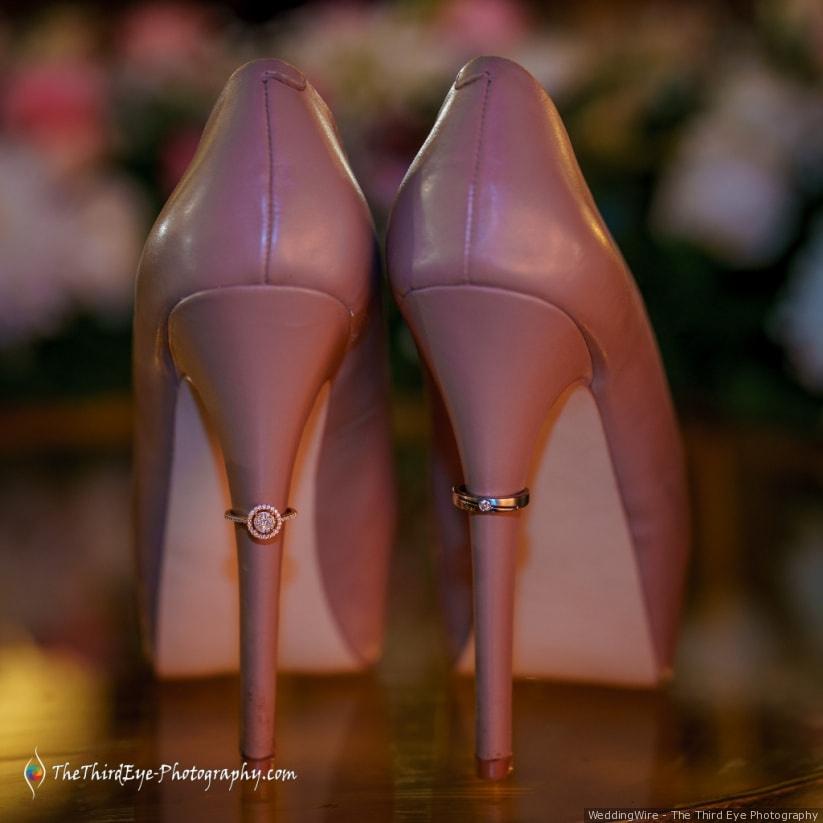 The bride can choose either to wear heels or flats. We don't recommend wearing sky-high heels for this event, as they increase the chance of a broken heel or other mishaps. If you're not accustomed to wearing heels, don't choose your Sangeet ceremony as the first time to wear them. There are some beautiful flat shoe options out there, so wear those instead.
If you still want heels for your shoes for Sangeet, opt for cones or kitten heels that won't lead to a fall.
4. Wedges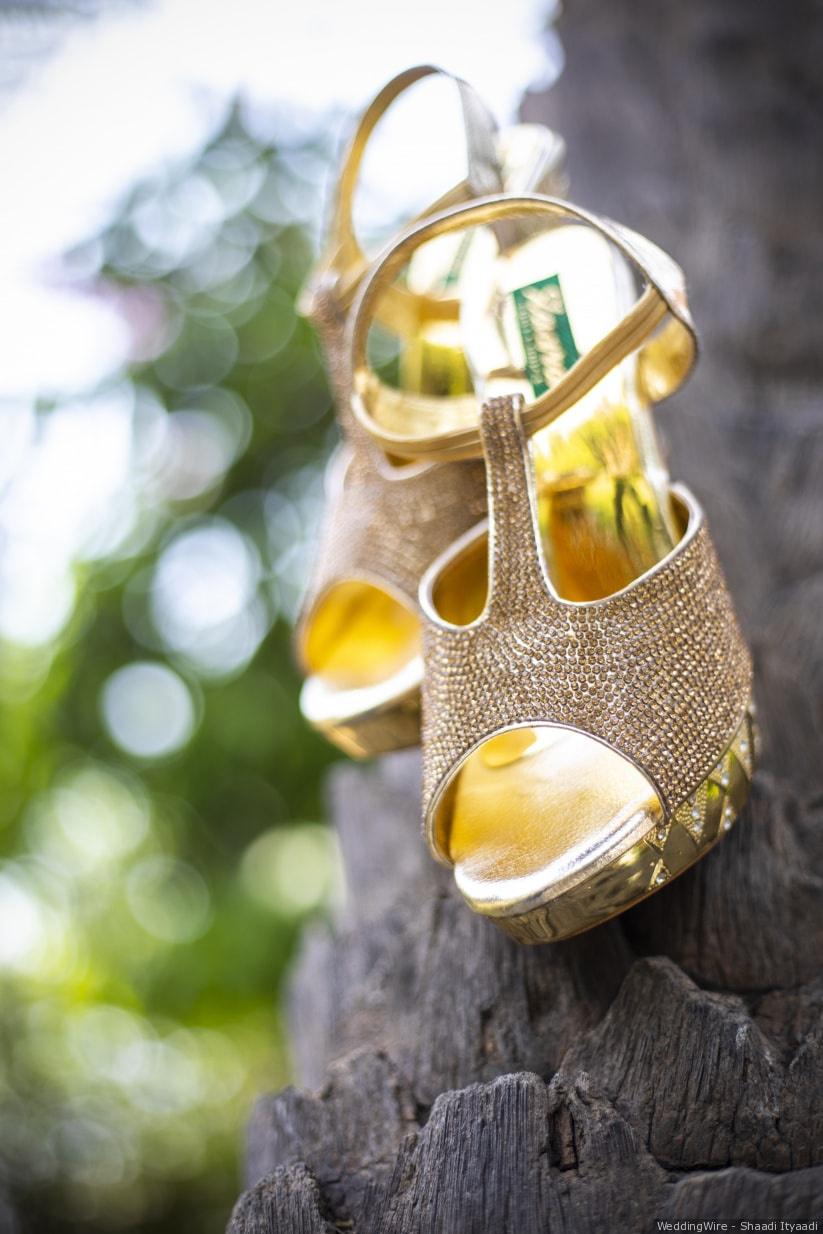 For the bride, wedges may be a safer alternative to heels. It can cushion your feet and can add to your height. Also, wedges work well at outdoor ceremonies—on the grass or a sandy beach—as you won't sink into the ground.
Wear these wedges and enjoy swaying and jumping away to kingdom come.
5. The Design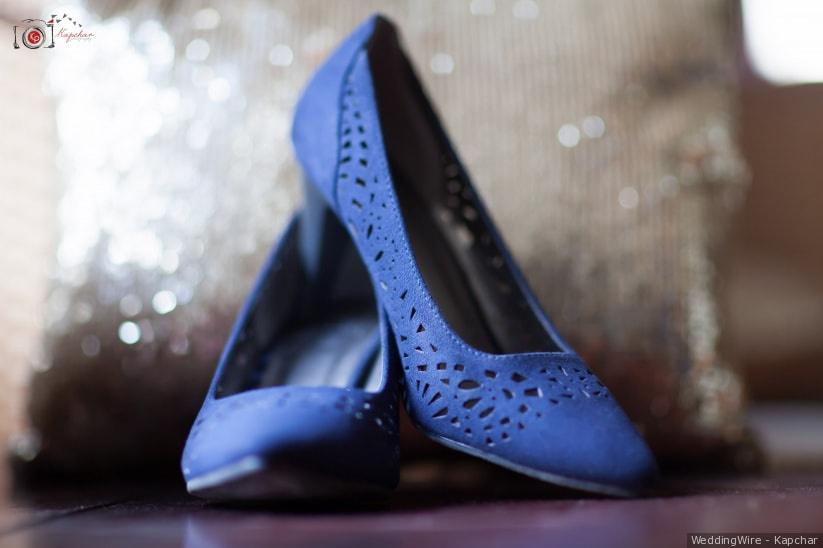 Your choice of shoe should complement your attire. Fortunately, there are lots of options to choose from! Brides can choose from simply designed shoes or more elaborate designs with crystals or floral patterns. The groom can go for leather designs that will complement his whole ensemble, usually in black or brown.
Closed shoes like ballet pumps are also a good idea for shoes for the Sangeet ceremony.
6. Go Traditional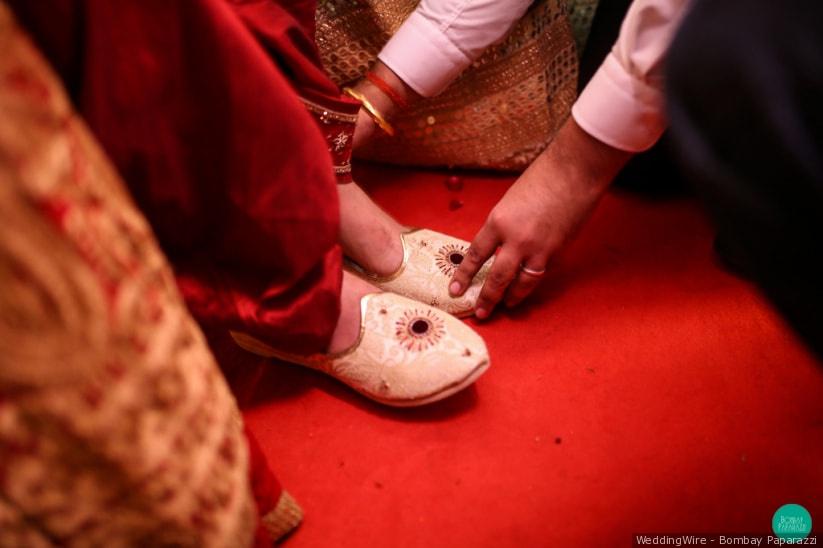 If you wish to stay true to tradition, you can choose a more traditional type or ethnic styled footwear. For the men, these are the colourful and intricately designed shoes with pointy tips while for the bride, it can be a simple flat with colourful embroidery.
7. Add some support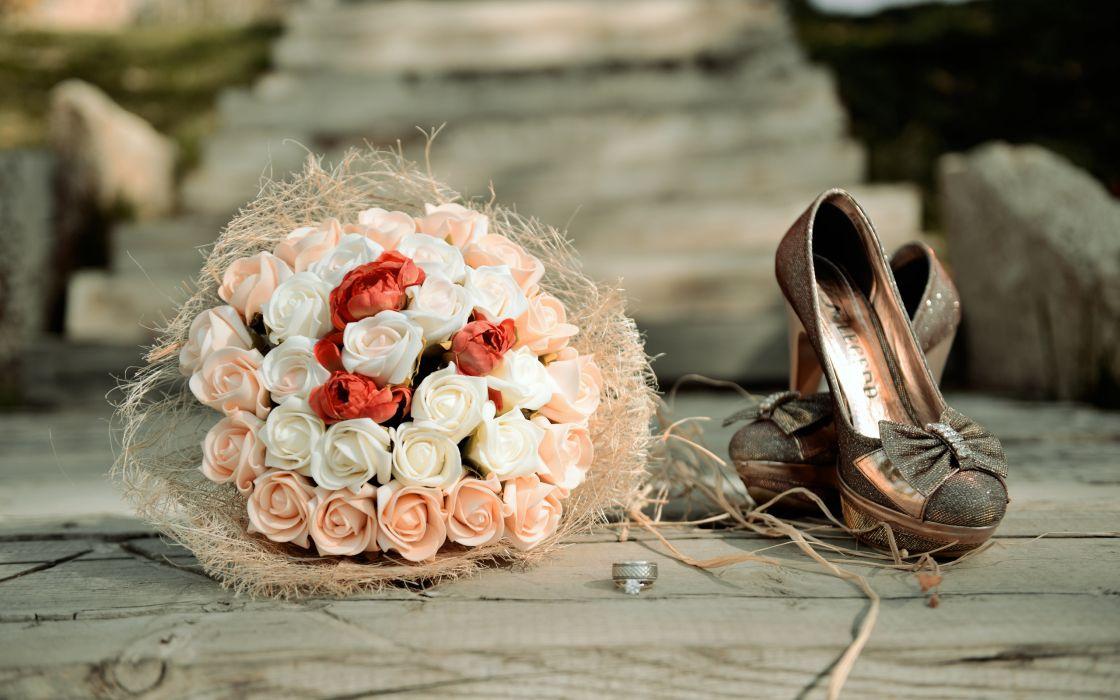 Image Courtesy: Wallpaper Up
Choose bridal shoes for Sangeet ceremony which have an elevated heel that's spread all across (from a wedge to platforms to cones) to get ample support for your twirls and jumps.
Shoes are a girl's best friend and will always be. It is a sea of enormous possibilities where there is a shoe for every woman out there. Being a bride you can experiment with your style as much as you please. Pick a different and bespoke pair of shoe for each and every wedding function of yours and slay! Have your wedding photographer on board and strike a few kickass poses and get them stored in your epic wedding album.
Would you rather wear heels or flats at your wedding? Tell us through comments.