Quirky & Creative Friends Invitation Cards to Invite Your Bff
Personalised and creative friends' invitation cards have become really popular in weddings these days. We explain why you should get creative with your invites!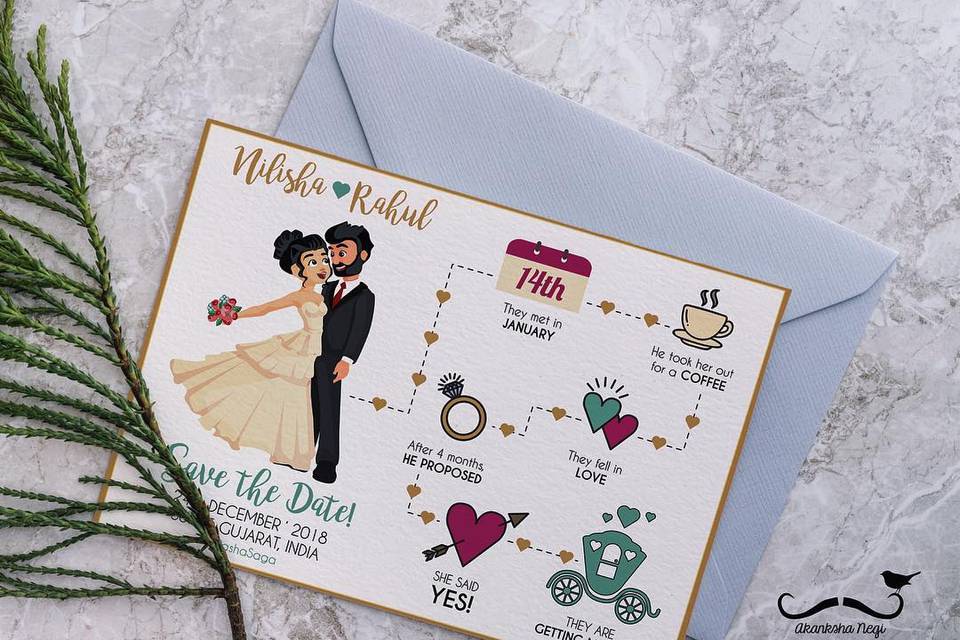 Wedding Invitation cards often function as one of the first moments of interaction between you and your guests. The design and style used set the tone for the wedding. These days, it has become very popular to create more personalised and creative friends invitation card options that are separate from the ones you distribute within the family.
There are chances that you will have a big guest list for your wedding function and ring ceremony. You won't have a personal connection with all the guests invited at the function. So accordingly, you will have to create a more generic and formal invite that is appropriate for all the guests invited to the wedding. However, for more intimate and smaller gatherings, you will be celebrating with your closest friends and family. You would want to give them a personalised invite that gives them more insight and makes them feel more special.
First, let us understand why you should go for such an invite!
1. To give a more personalised experience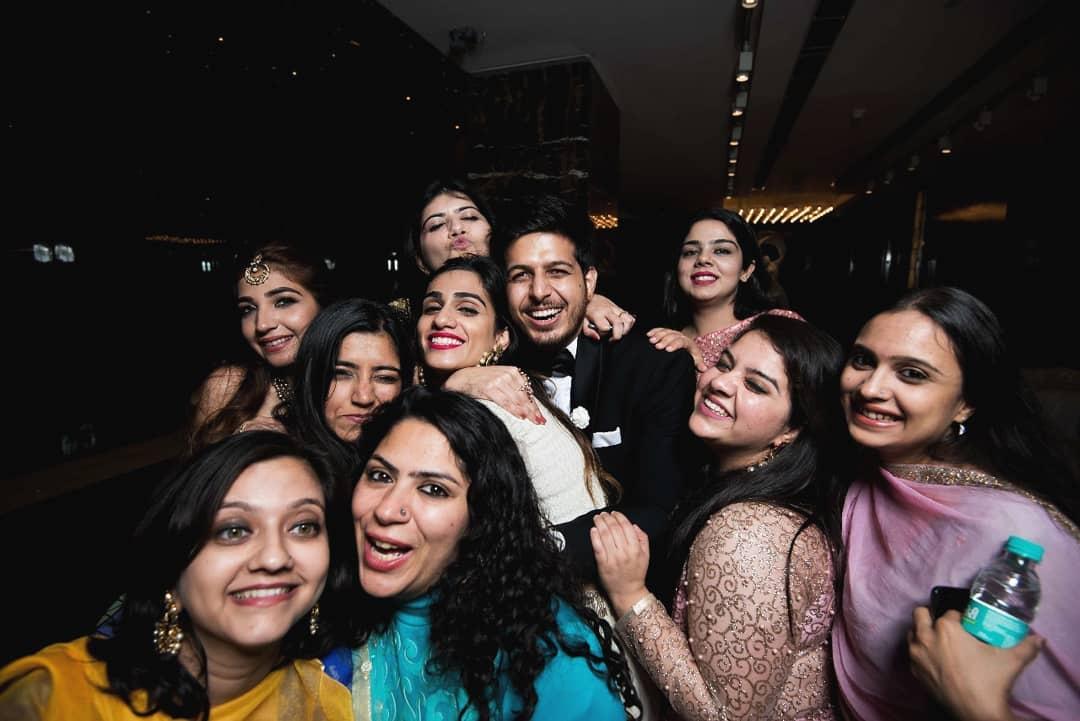 Such quirky and creative friends' invitation card options give a more personal touch to your invitation itself. You can create an invite with a package of goodies that you have selected keeping in mind what your friends would like to enjoy. You can also write messages that are more casual and personal to them. You can think of conveying a story in which your friends were involved as well. Your friends will surely appreciate your efforts.
2. To provide a more fun and exciting experience for your friends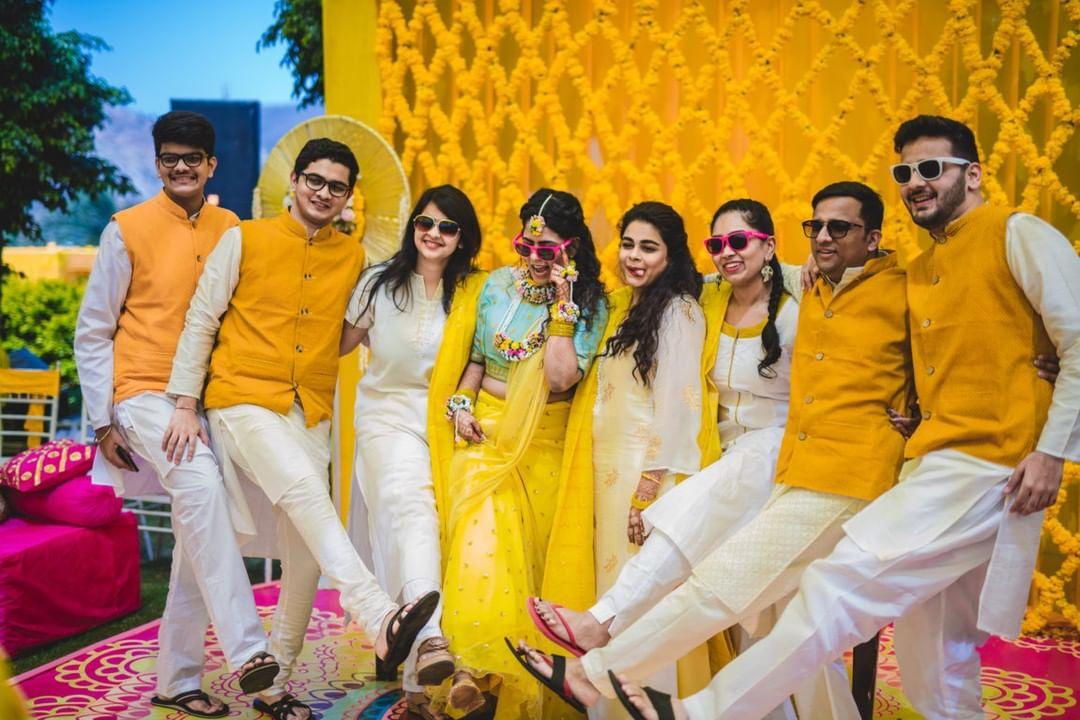 A personalised friends invitation card is sure to make your friends excited to see what you have included in the invite and what message you've sent to them through your card. It will most likely cheer them up and make them feel like they are quite important in your life. Generic and formal wedding invites tend to be forgotten very easily. However, a unique and personalised invite stays remembered for a long time and has more meaning attached to it.
3. To let your creative side out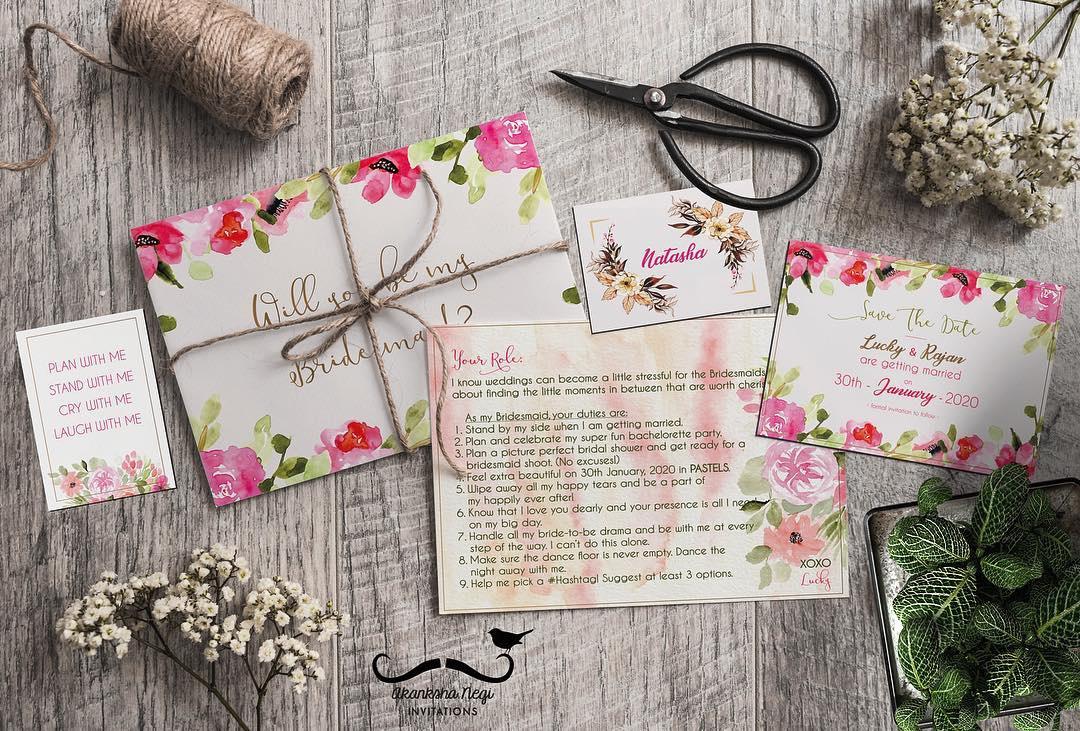 If you are someone who likes to do things a little more creatively than the way others would do them, it makes great sense to channel your artistic side and create a unique and bespoke friends invitation card. Your friends will surely appreciate the efforts that you put in creating such a quirky wedding invite and you can do justice to your creative side as well!
Now that we have discussed why you should go for such friends invitation card, let's discuss how you can go about creating the right invite!
1. Designing the Invite Yourself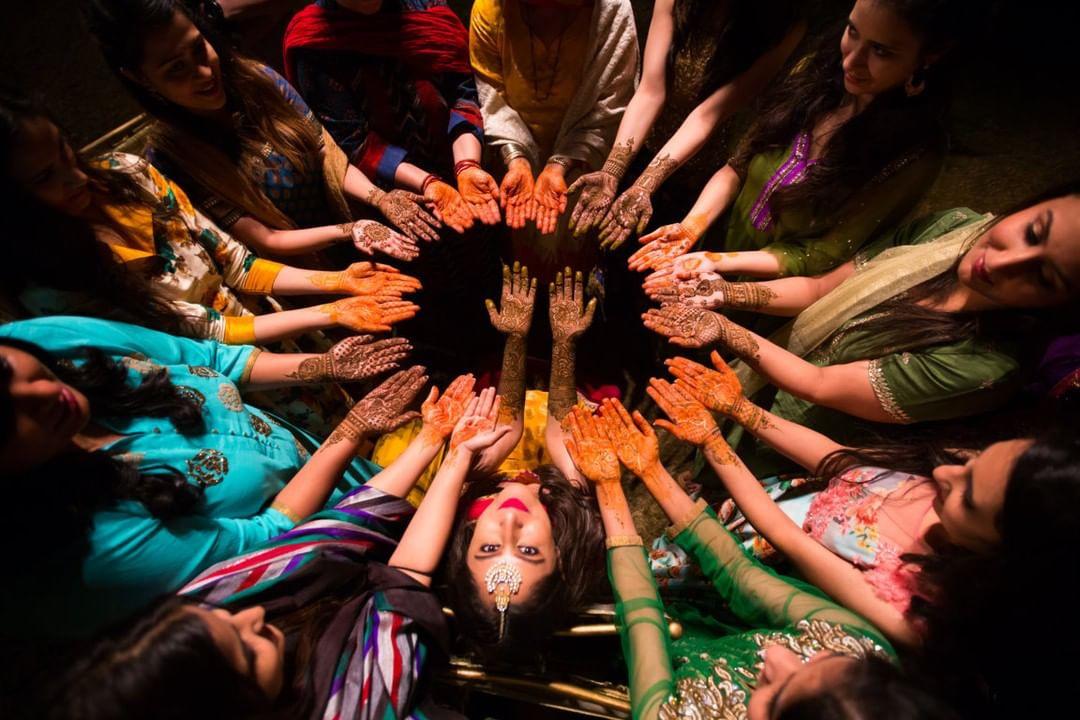 If you want to take things in your hand and take time out to create the best friends invitation card on your own, you have a lot of options to execute the design. There are multiple design tools and apps that you can use for designing the invitations. These tools like Canva, Adobe Spark, Vistaprint and many others can give you a lot of design inspiration and make your job easier by offering plenty of templates.
2. Giving a more detailed and insightful invite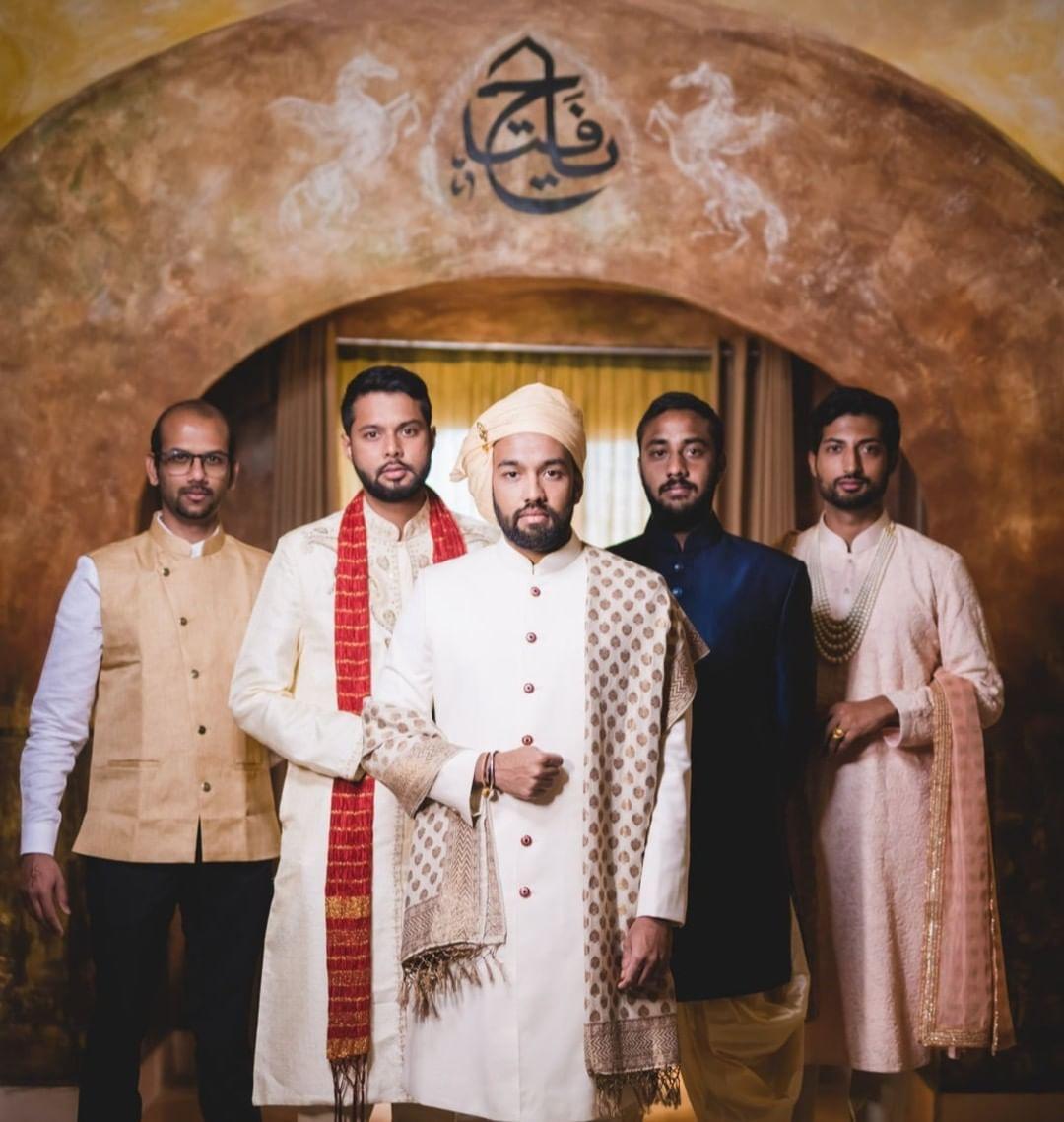 While creating a more personalised and creative friends invitation card, you have the liberty to give a lot more insight and cover more details about the wedding, which you would have avoided in a simple and formal wedding invitations for your other guests! You can include romantic stories of your relationship and more information regarding the wedding that you would want your friends to know. You can feel assured that your friends will enjoy getting a more detailed and interesting invitation card.
3. Using creative demonstrations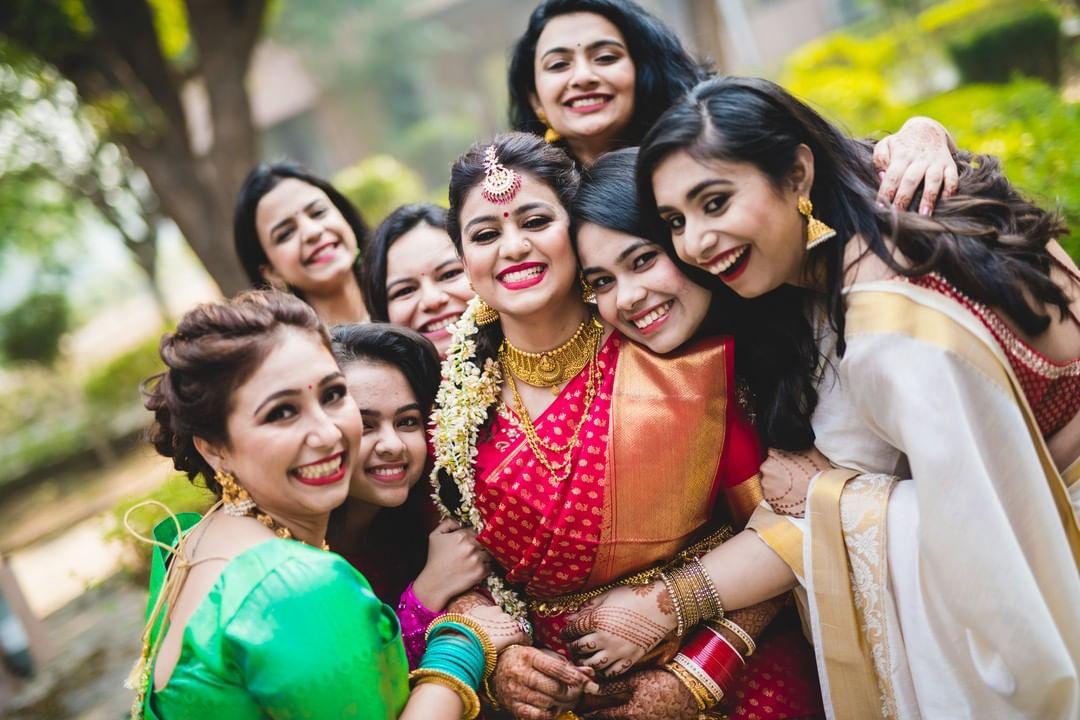 The more creative and out of the box the friends invitation card is, more will it be appreciated and remembered by your friends. You can use funny caricatures, use pop-out 3D images, and create photo stories, and whatnot. There is no limit of options that you can go for. You can get in touch with a professional designer and discuss some quirky ideas to come up with the most interesting friends invitation card.
On your wedding day, along with you, your friends will be equally excited for the big day in your life. They would be waiting to join you in the celebrations of your wedding. As a gesture of gratitude and appreciation, it is a good idea to go for a creative and personalised friends invitation card options. You can take charge of yourself or, if you do not have the time, you can always work with a professional invitation card designer and create the coolest invites for your friends. Your friends will be very excited to receive a unique and personalised invite and feel a more important part of your wedding.
Get in touch with our professional card makers who can help you come up with great designs that are perfect for your friends!