9 Outfits under 10k To Ace Your Festive Look!
Do you know you can be festive ready by not burning a hole in your pocket! Yes, here we have curated fantabulous festive attires that are below 10 k and are winning hearts already!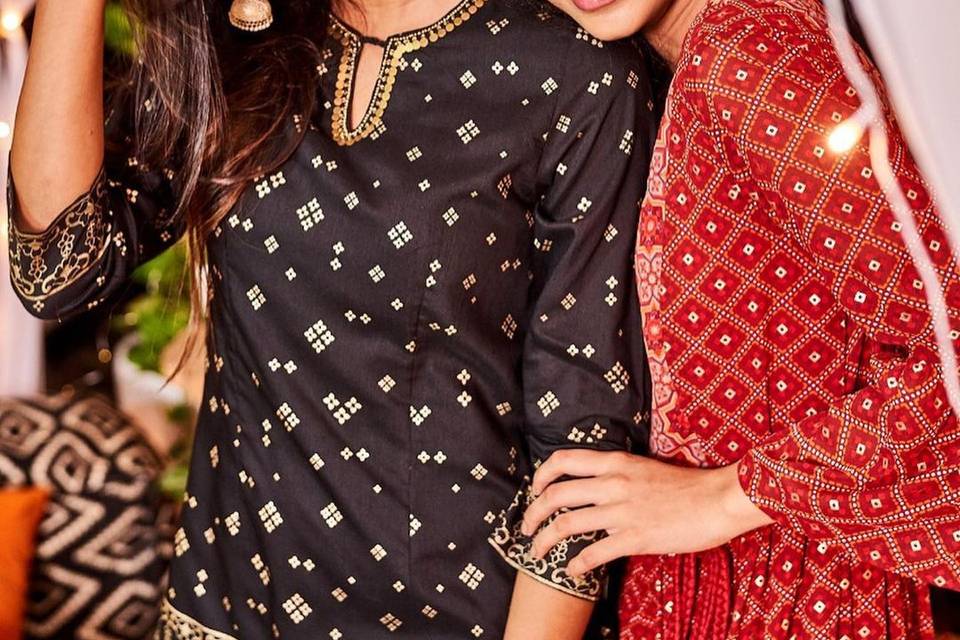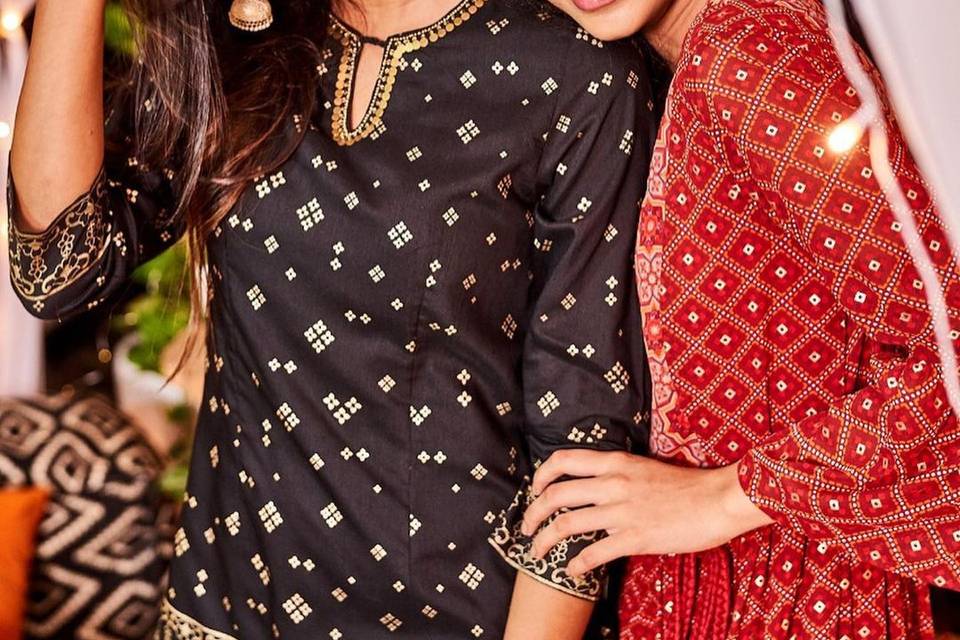 Image Credits - Global Desi
Who says only splurging can buy you happiness? Who says good designer clothes can only be attained with a handsome amount of money? Yes, burning a hole in your pockets is not always a viable option. In fact, acing up the fashion game is not related to splurging. It is all about cherry picking your festive look wisely and which is why, we are here to make your hunt effortless with some reasonable options. These myriad of options are under 10k and are highly festive and drool-worthy!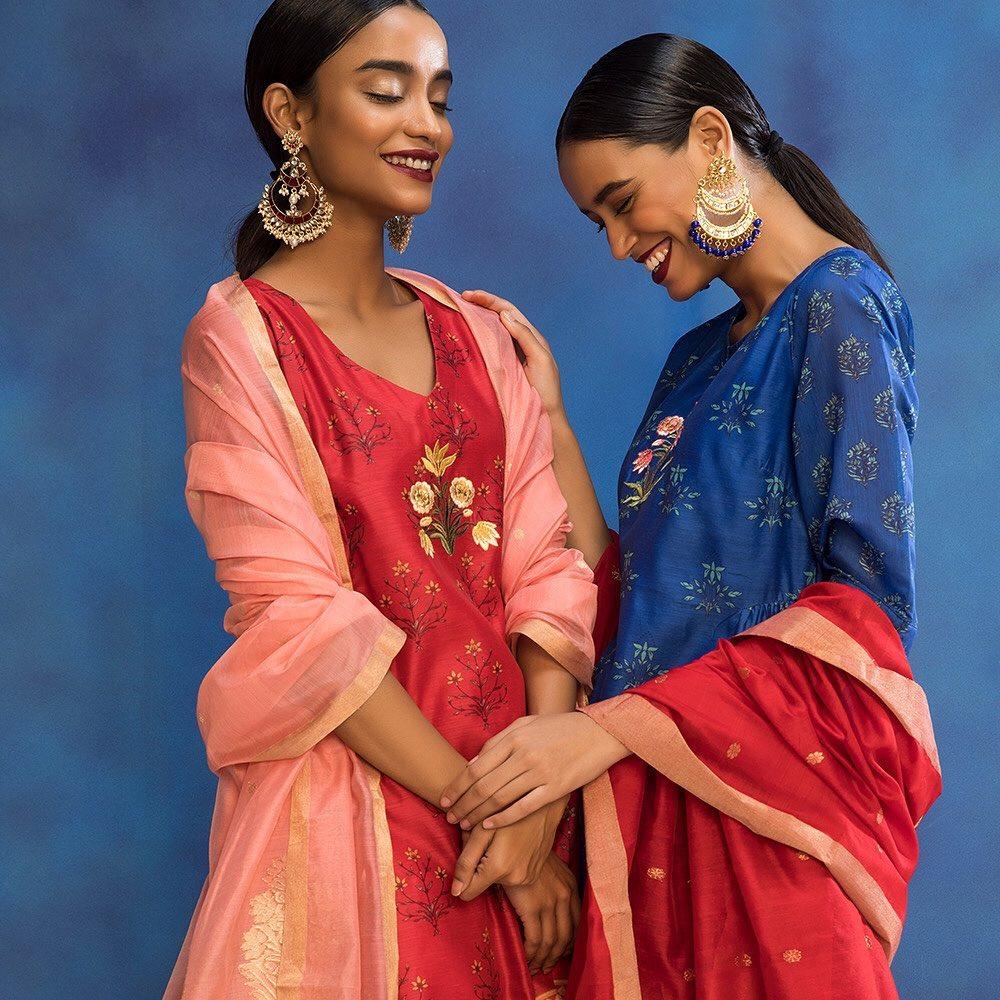 Image Credits - Ajio Life
From blouses, skirts, maxi gowns to crop tops, lehenga sets, individual skirts and Anarkali's – we have got everything for you here. So, gear up to deck yourself up in the colours of festivity. Further, you can adorn these with some accessories or flaunt in a classy way to get that festive ready look. So be ready to captivate those gazes as they get awestruck with your fabulous festive look!
Gleam a little more with this Splendid Festive Look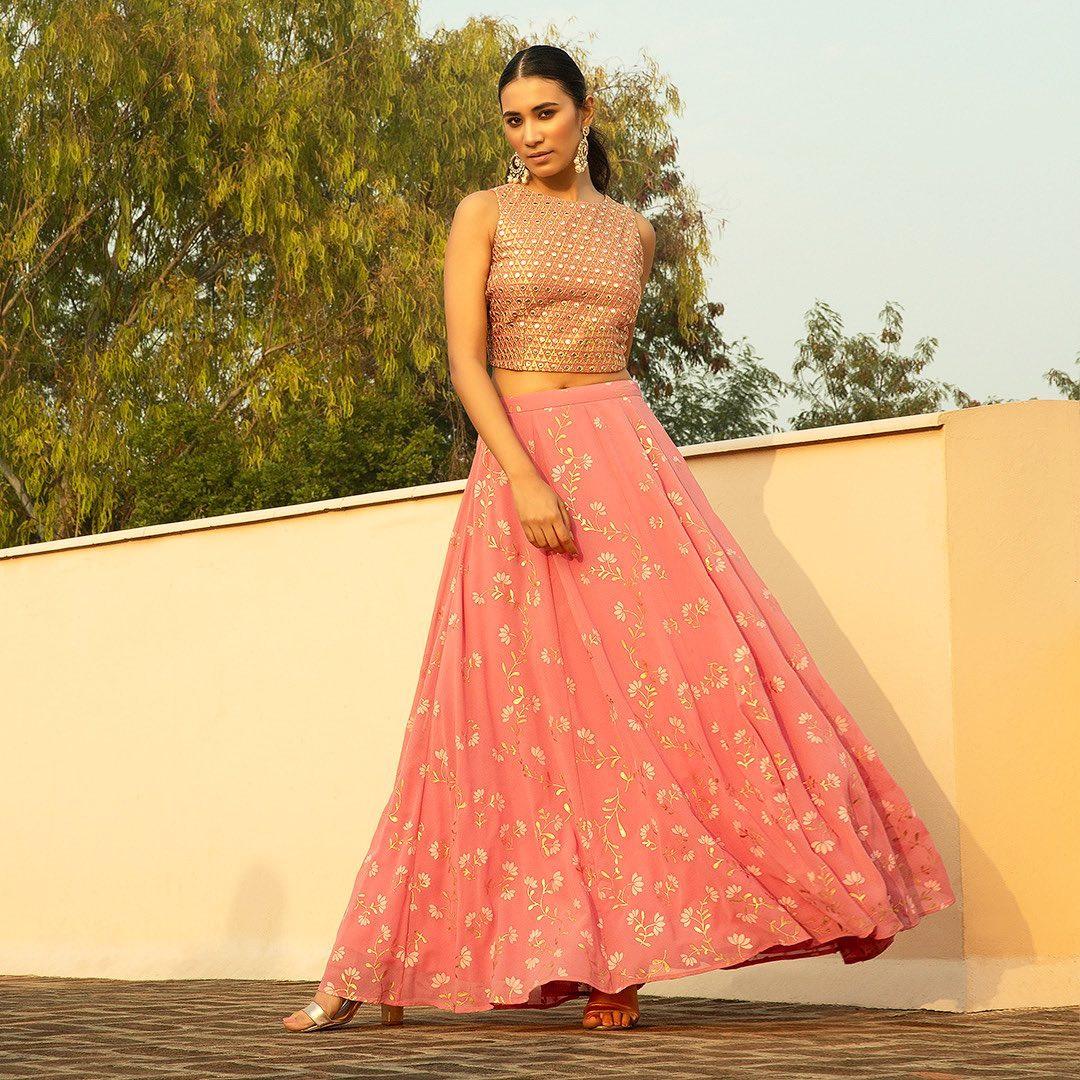 Image Credits - Faballey-Indya
Faballey – Indya has created this attire as a beautiful blend of the modern and the traditional wear. The attire is a combination of modern design aesthetics and traditional Indian roots. The flowy skirt and contemporary blouse design are tailored on a canvas of sorbet tints, intricately detailed with little specks of gold to let you sparkle at upcoming starlit festivities.
Price - 4320/-
This Diwali - Drape in an Iconic Festive Look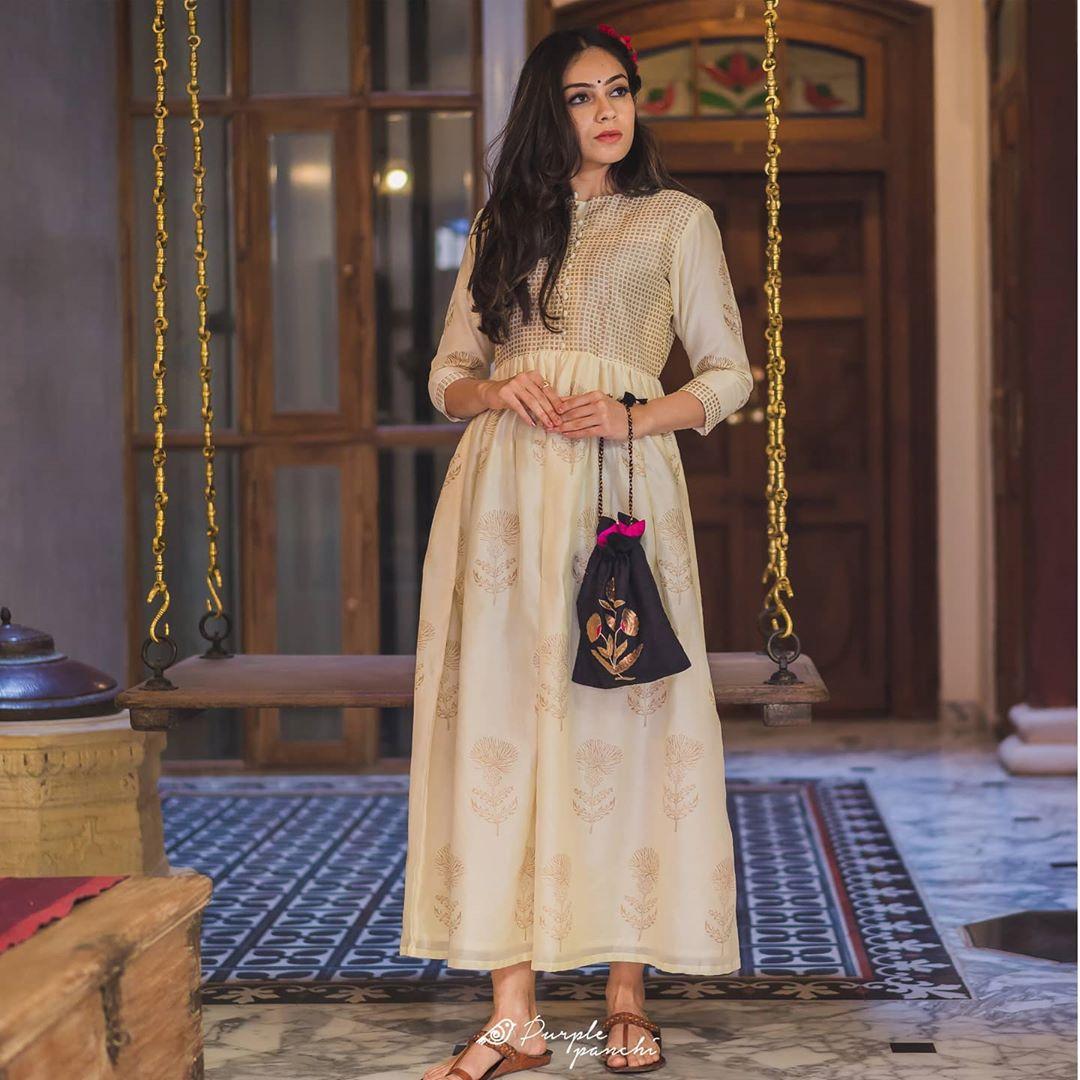 Image Credits - Purple Panchi
With a charming floral pattern all over and an elaborate check on the yoke, this dress is a trend on its own. The pure chanderi outfit by Purple Panchi can also be doubled as a kurta and paired with your favourite palazzos or pants.
Price - 7,000/-
Brighten up your Festive Look with this Lustrous Outfit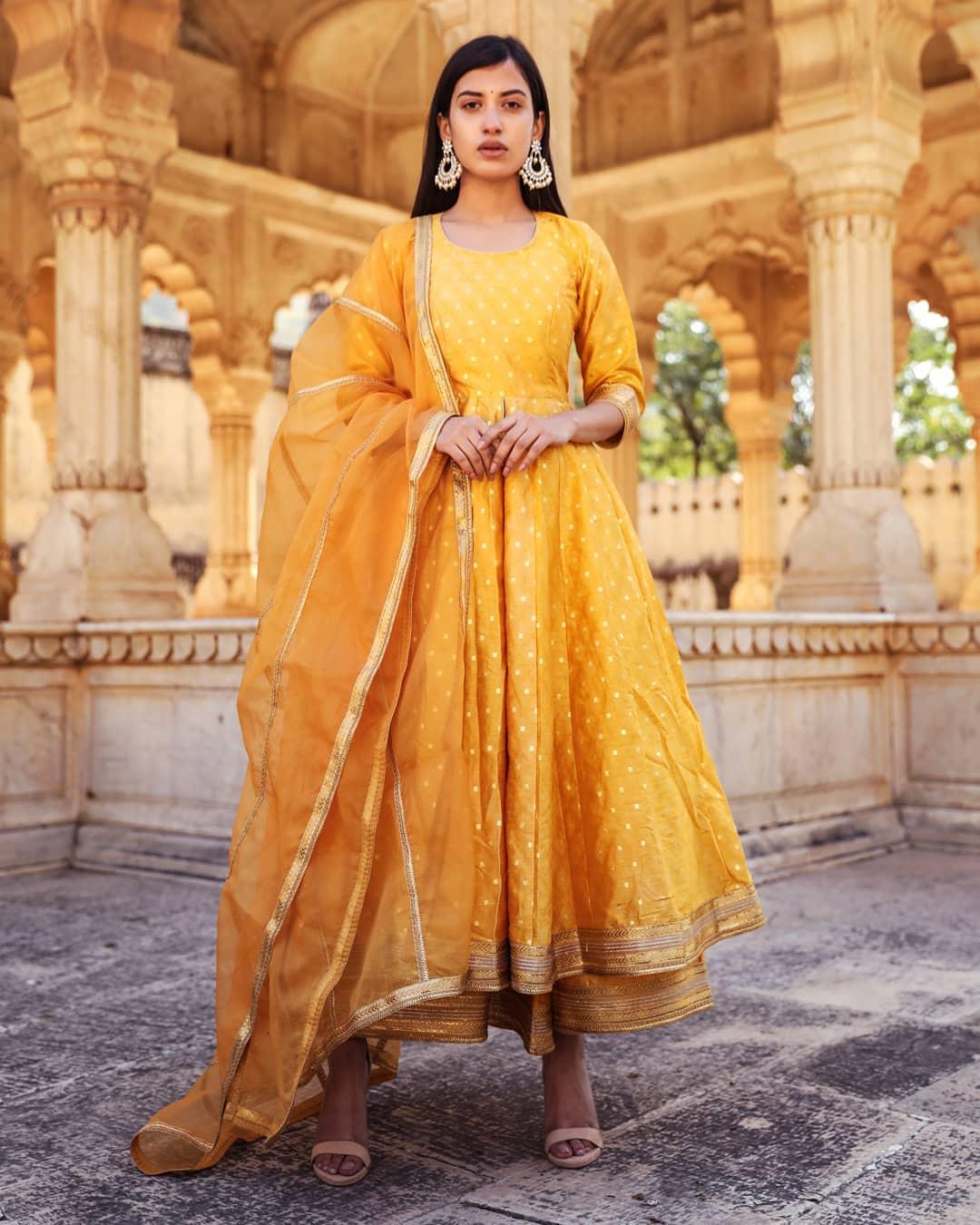 Image Credits - A'srumo
Already looking for your Diwali/Bhaiyadooj outfit? Then do not miss this royal look by A'srumo. This gleaming yellow traditional Anarkali is flattering and so much fun to wear. You would certainly feel the happiness engulfing you amid this festive attire!
Price - 7,500/-
For a Graceful Festive Look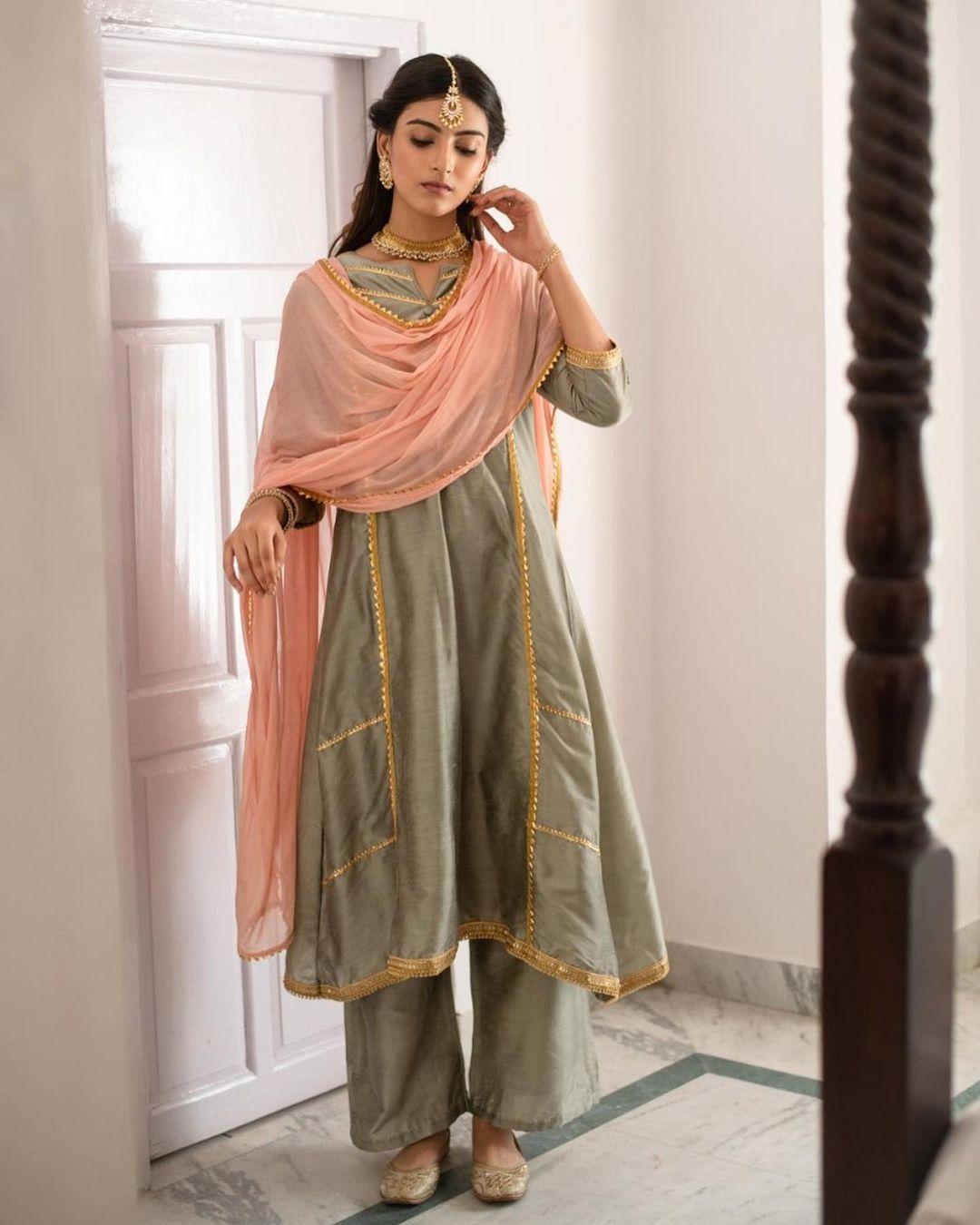 Image Credits - Palak and Mehak
Shop this shade of grey from Palak and Mehak. A must-have traditional inspired couture for a perfect festive look. This 3-piece set is an amalgamation of modernity which is tailored in soft cotton silk fabric with elegant gota patti work at the neckline, hem and sleeve end. The antique gold details at the edge will make your fashion game stronger than anyone else.
Price - Rs 7499/-
Outshine the Festive Look by Decking up in an Ethereal Black Indian Attire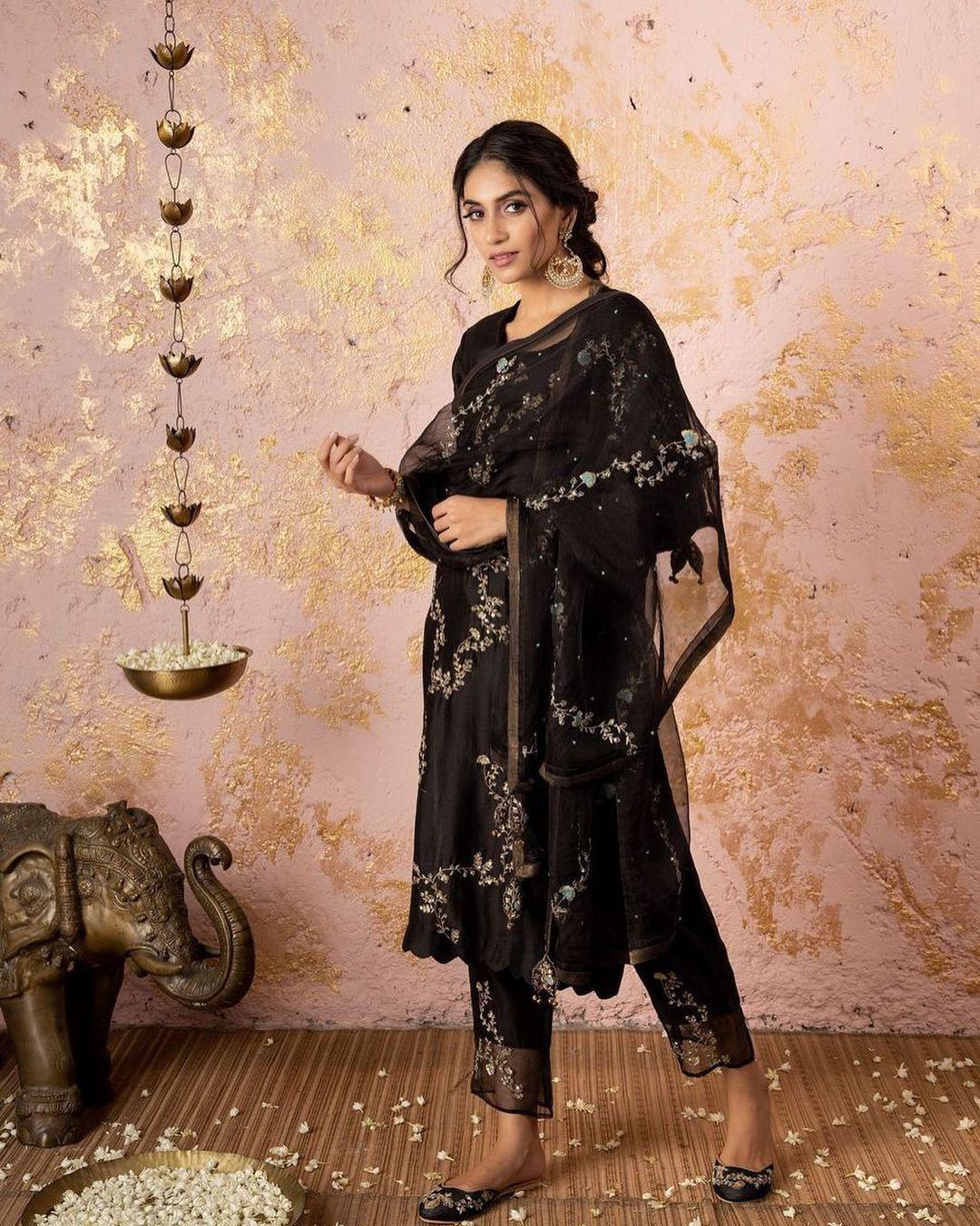 Image Credits - Naaz by Noor
Sparkle and shine in your Naaz by Noor embroidered suit ensemble. This black beauty is available to order with customisations. Is it not enticing enough for this festive season! We are sure it is!
Price - 9,600/-
For an Elegant Festive Look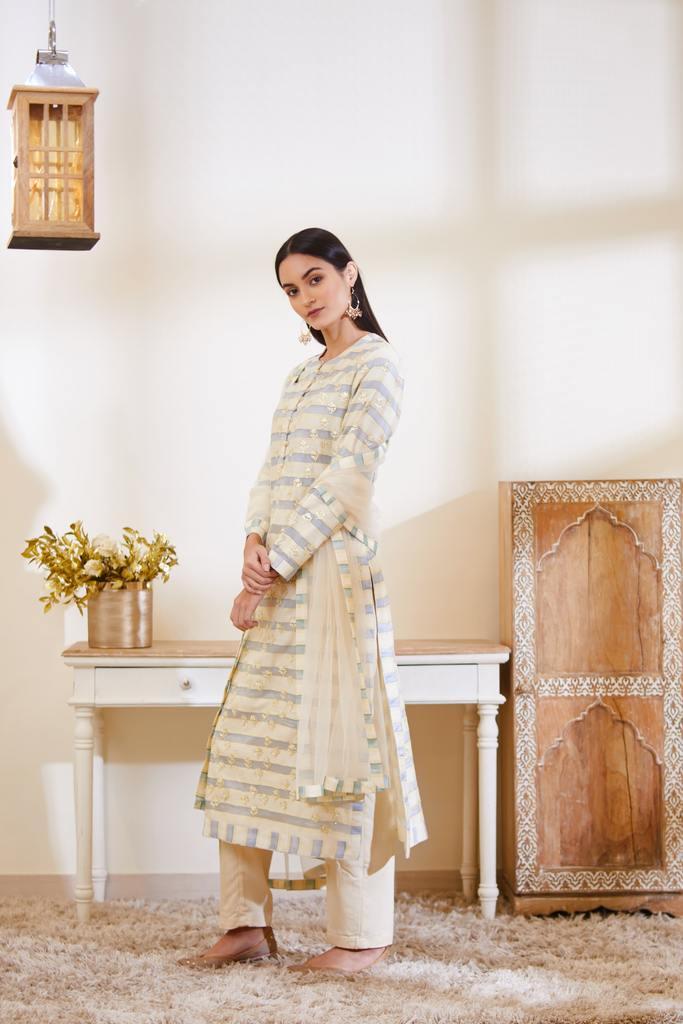 Image Credits - Shyam Narayan Prashad
This Exquisite set is from a renowned brand- Shyam Narayan Prashad. This piece looks delicate and dainty with its trouser and dupatta ensemble. The Bhagalpur Silk resonates the richness of Indian fabric in an authentic way. We are sure this set is elegant enough to match your dreamy-envisioned festive look!
Price - 8,500 /-
Wrap up in the Gleeful Festive Look!
Image Credits- Alaya by Stage 3
This Diwali wrap yourself in the happiness with this bright drape by Alaya by Stage 3. This 'hey sunshine yellow ruffle sari' is a breathtaking affair as it is a slaying piece with dazzling top ruffles! Pair this with a matching blouse to make all heads turn towards you at this upcoming festive gathering. This ruffled fashion extravaganza will keep your heads high, feet grounded and heart fluttering with excitement! Drooling already – order now before it is too late!
Price - 5595/-
Adorn the Comfy Festive Look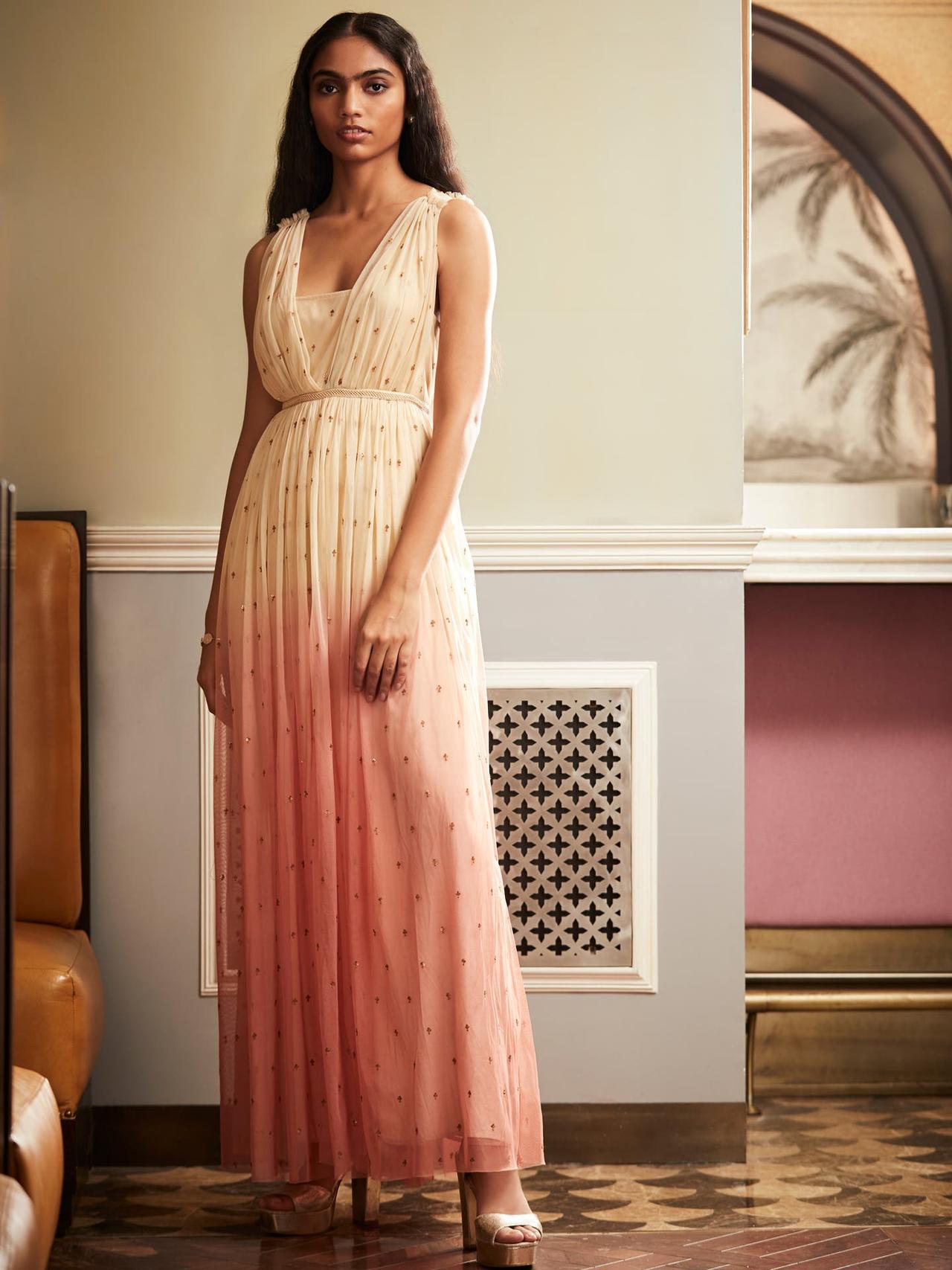 This beige and pink maxi is one of the most scintillating Maxi Dress we have ever seen. Beautified in a subtle manner, this dress is vocal about contemporary fashion games. This attire can be elegantly carried in Diwali soirees, intimate get together and social gathering. The muted colours give a soothing as well as classy façade to this entire festive look.
Price - 6600/-
This Festive Season Drench in the Ethnic Bliss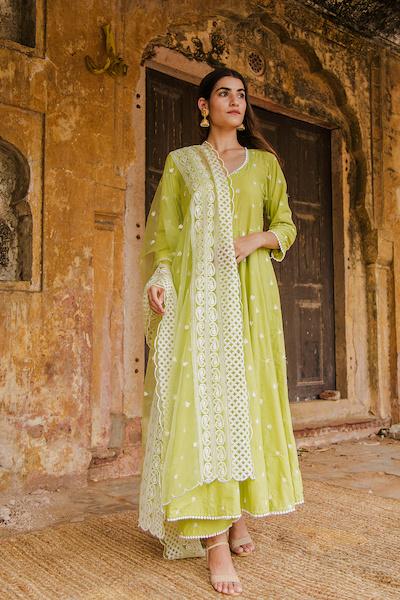 Image Credits - Gulabo Jaipur by Sonali Panwar
With the onset of festive fervor, let's welcome in your wardrobe pastel colour collection by Gulabo Jaipur by Sonali Panwar. Also, you will be enthralled to see the suit wrapped in beautiful embroidery of fine motifs. The cotton pants further add elegance with heavy embroidered organza dupatta. So are you ready to steal the limelight with this surreal suit? Time to order this soon!
Price - 8000/-
Style Tip - Complete your Diwali outfit with a kundan or a choker necklace and go or wear traditional jhumkas accompanied with matching juttis. Further, you can also try soft curls, natural waves to look minimal and classy! You can adorn a gajra on your bun or a Mangtikka on your hairline for that royal look. Also, swearing by a deep red lipstick and a minute bindi is definitely not a bad idea! Now I hope you know how to go festive high?
Do share your favourite festive look in the comment box below! Happy Diwali & Bhai Dooj!