Wedding Experts Reveal Why Couples Are Choosing Non-Saaya Dates to Marry in 2021
COVID-19 has transformed Indian weddings like never before! From Intimate weddings to getting married on a non-saaya date - we can see a paradigm shift. Let's scroll to know what experts have to say-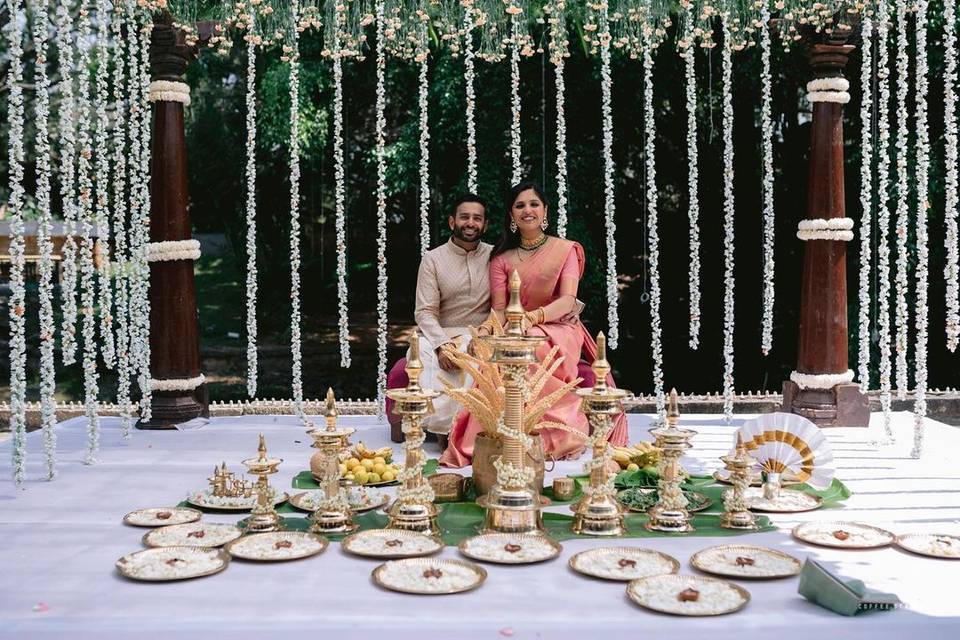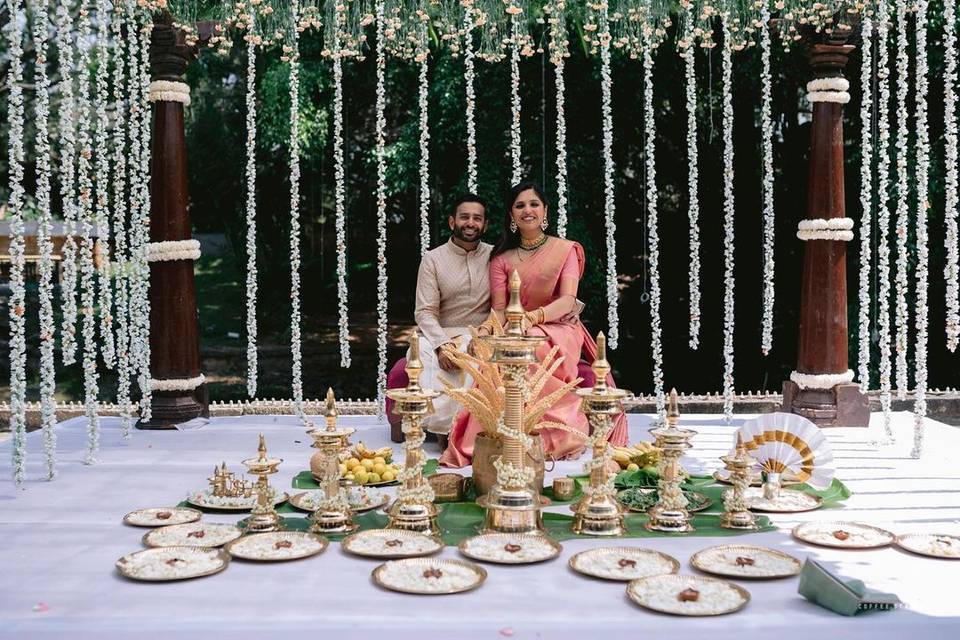 Image Credits - Coffee Stains
COVID-19 has transformed Indian weddings like never before! We can see big fat weddings are replaced by intimate Indian weddings, couples are getting married on non-saaya dates and sustainability has replaced pomp and splendour. Furthermore, there is no more superstition related to getting married on Sharad or any other restricted day or season. We at WeddingWire India recently observed a list of non-saaya dates that had growing demands for wedding ceremonies. We spoke to wedding planners and an astrologer to understand the growing demand for Non-Saaya Dates this year.
As you scroll down, our experts reveal how there is a paradigm shift in the mindset of Indian populace due to the pandemic. They will share about how many couples have rescheduled their weddings whilst getting accustomed to the new normal. So let's read further to know what Janvi Dave -Founder and Creative Director of Janvi Dave Weddings and Events, Prerana Agarwal Saxena, Founder CEO at Theme Weavers Designs, and Ruchika Arora- Founder Plush Events & Weddings have to say about getting married on a non-saaya date. We also have a deep insight around astrological charts from a renowned Celebrity Astrologer - Dr Acharya Vijaya- Vijaykosh President Shatria Mahasabha
Picking Non Saaya Dates for Monsoon Weddings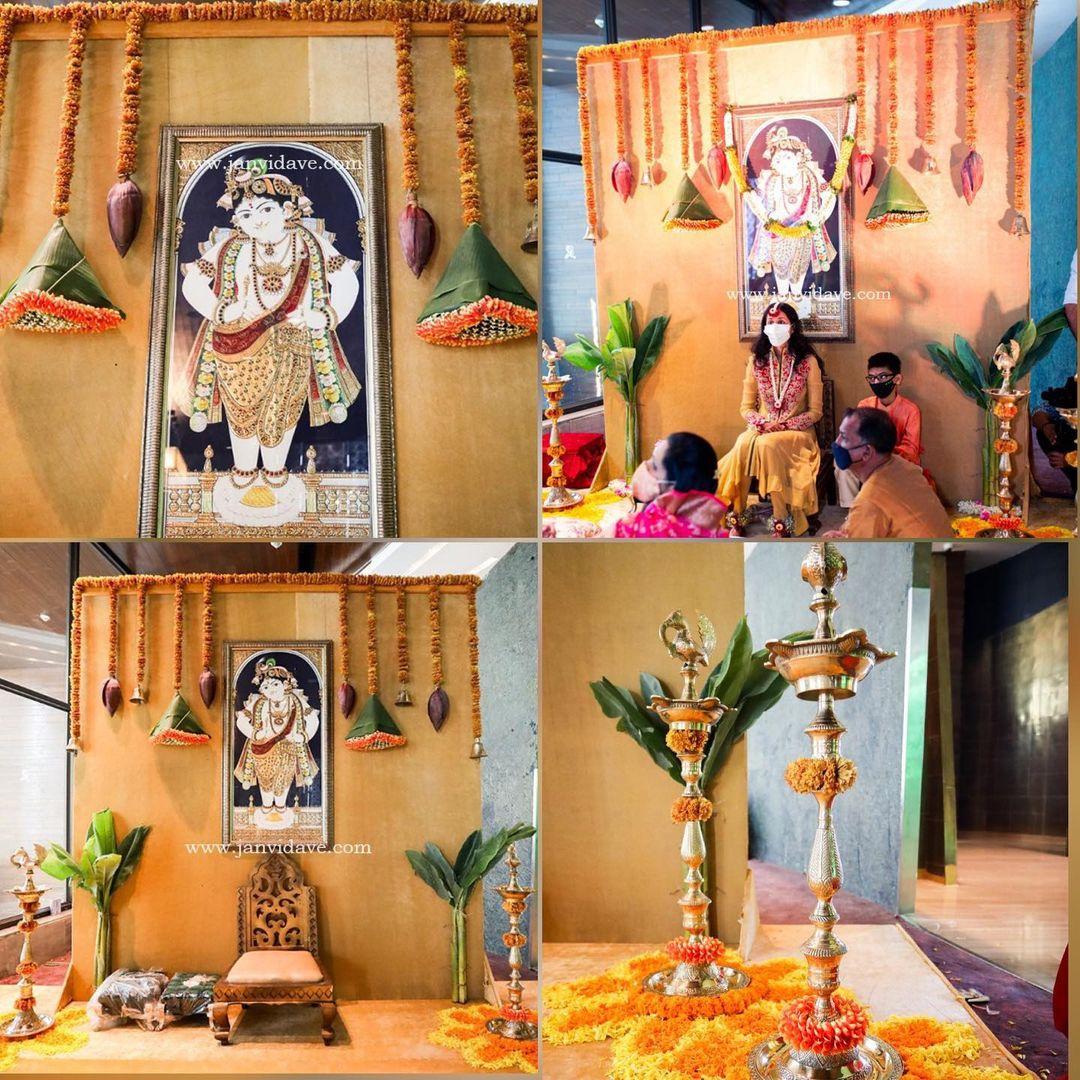 We are seeing demand on these non saaya dates in 2021 monsoon season -
4th July, 2021
5thJuly 2021
9th July 2021
10th July 2021
17th July 2021
27 July 2021
28th July 2021
12th August 2021
14th August 2021
17 August 2021
19th August 2021
and 30th August 2021
When we asked Janvi Dave about her opinion on these dates, she shares, "The good news is the situation seems to be gradually getting in control and restrictions are being lifted slowly and steadily. Of course, there will be few alterations in the dates, as there are very few saaya dates available in the remaining period of the year 2021. There will be a surge in demand on saaya dates." Further WWI asked her about the general sentiment on wedding planning, guest list size and wedding size. She shares, "Couples are waiting to start their wedding planning and some have already started with booking venues. They are waiting for the situation to get better and govt norms to ease out to start it full fledged. There is a definite change in the size of the guest list. They have shrunk the guest list to limit the risk. Even couples who are tying the knot in winter 2021 are being cautious and going for intimate celebrations to ensure there are minimal changes if any, due to any amendments in regulations from the Govt. They are ensuring to pick a destination for the wedding that would be suitable and easy for all their guests to travel. The ones who were scheduled in Q2 have postponed their weddings to the end of the year and are hopeful to have a stress free and peaceful celebration due to the current vaccination drive across the country for all age groups. Further, the couples want to make sure that even if it's an intimate celebration, the essence of a wedding, i.e. celebrating the most important day with their loved ones should not be compromised and their wedding should have all the necessary factors to make it a memorable one."
Astrologer Acharya Vijaya shares a deep insight on this, "Couples have been postponing their weddings numerous times however now they don't want to wait further. Also, with the vaccination, lifting of lockdown etc.-they feel safe to get married. Earlier people used to not get married in the period between July to November because as per mythology the supreme power is resting during the same time. As per astrology and Hindu beliefs- Lord Vishnu is awake in Uthani Ekadashi-a date in November when the wedding period starts again. However, now people are apprehensive about November as they think that the month of November might bring another Covid wave, which is why they come forward for astrological solutions. Considering their situation, we delve deep into stars and lagna time. We analyze the ascendants and then take out shubh muhurat which can fall on non saaya dates too. These dates have Shubh Mahurat - which is calculated on the basis of 27 nakshatra/ascendancy and zodiacs. In Punjab and Delhi we have taken out dates already. We analyze shubh mahurat on a non saya date as per the "Nakshatra, Janam Patri ''- if it is suiting the couple- then we suggest them to get married on a non-saaya date too. If Saturn and other planets are in a good condition then we ask them to marry on the non-saaya date, otherwise we recommend something else. Further she shares, "Occasions like Akshaya Tritya, Dussehra are evergreen mahurats so there is no need to evaluate and analyze anything related to astrological charts for these dates. These dates are already auspicious enough. Even during Sharad we have a day where we can keep "Mahalakshmi Varat''. Thereby, we can marry on that date too."
Also Read - Shubh Muhurat Dates as per Tamil Wedding Calendar 2022

Picking Non Saaya Dates for Autumn Weddings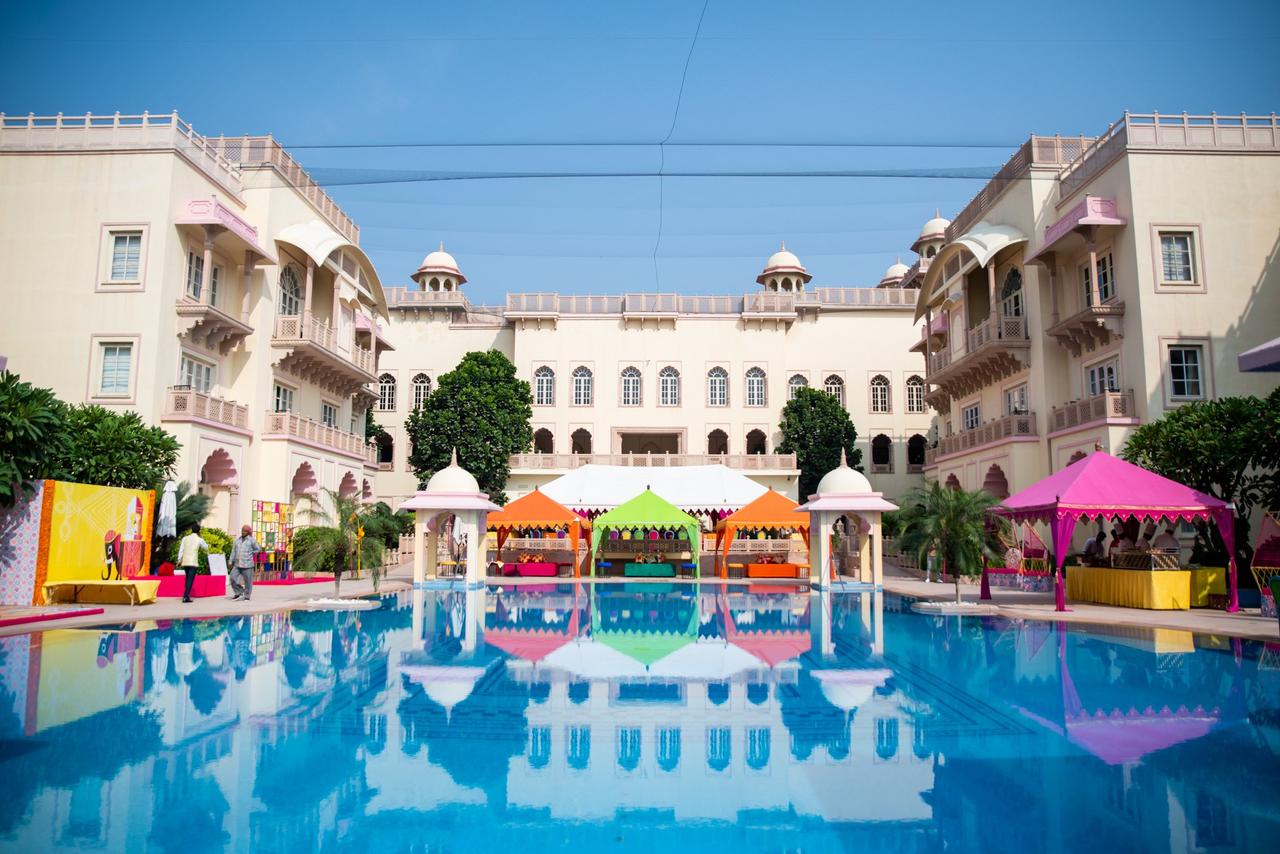 We are seeing demand on these non saaya dates in 2021 monsoon season -
14th Sept 2021
19 Sept 2021
20 Sept 2021
24th Sept 2021
29 Sept 2021
30 Sept 2021
8 Oct 2021
9 Oct 2021
13th Oct 2021
20 Oct 2021
22nd Oct 2021
25th Oct 2021
27 Oct 2021
29 Oct 2021
30 Oct 2021
11 Nov 2021
22 Nov 2021
Prerana Agarwal Saxena says, "We can see that there is a high demand seen in wedding dates in November and December at present. These two months usually see the most number of weddings and seem to be a crowd favourite. Looking at how places are slowly opening up, the dates in the latter part of the year are in demand as it gives one enough time to go ahead with the planning & management of the event accordingly. The last two months of the year are also a witness to great weather conditions, letting the bride flaunt her best self without any compromise."
Speaking about wedding planning in this current phase, she suggests - "My advice would be to start wedding planning early, taking all the COVID-19 SOPs into consideration, and book the wedding date and venue keeping a smart check on the contracts & payment conditions. Our heart goes out to those who had to pause their dream wedding festivities because of the ongoing unfortunate circumstances. However, after getting accustomed to this for a year, many are unplugging the festivities by taking adequate precautions and safety measures. While having a large gathering at the wedding at this point is out of the question, considering the uncertainty and risk factors, tying a knot is an inevitable event. Many clients are going forward with their decided date with limited guests of 100 people, but still going all out to create their dream wedding. They are willing to stick to the norms and get the rituals done as there has been an overall acceptance of the situation remaining the same for the next year or so. There are still a few couples who are hoping to celebrate the ceremony with the true elaborate Indian wedding saga. We are encouraging our clients to continue with the wedding celebration in an intimate ceremony abiding by the government mandate. The couples are opting for digital invites, same-day video edits, and zoom calls that have now become an essential part of sharing the joy & grandeur of the event. The buffet station at these weddings is meticulously planned as sit-down dinners and social distancing are acutely maintained. She then shares her take on Non Saaya dates, "When the decision is taken by the bride and the groom, they are comfortable opting for non-saaya dates, otherwise the family prefers to book Saaya dates and not so eagerly agrees to non-saaya date bookings. Also, the second wave and the impending lockdown brought many plans again to a halt. With places opening up and events becoming a possibility now, couples are looking to get married as soon as possible due to the adverse uncertainty in the situation."
Also Read - Wedding Decoration Trends for an Intimate Wedding
Picking Non Saaya Dates for Winter Weddings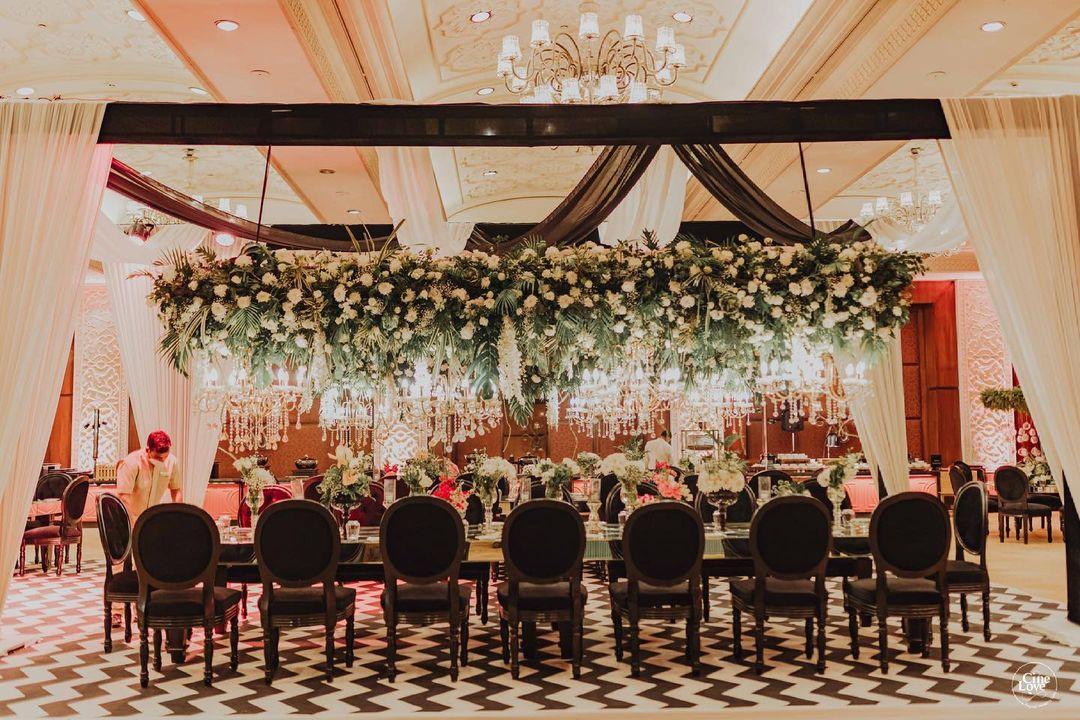 We are seeing demand on these non saaya dates in 2021-22 winter season -
4th Dec 2021
8 December 2021
12th December 2021
17th Dec 2021
18th Dec 2021
19th Dec 2021
24 Dec 2021
7th January 2022
9th Jan 2022
10th January 2022
11th January 2022.
So we asked an expert to throw light on the same. For this Ruchika Arora avers, "Yes! Surprisingly most of our current queries are for December! And since our USP is NRI weddings, January queries are mostly for those! Also, it is amazing to see the positivity and excitement in all our families and couples to plan their upcoming wedding! Everyone is generally blocking the property with 150 to max 200 at the moment. But the numbers could go up! 'We as planners now believe in - Har Din Shubh Hai, so we encourage that and also millennial couples are quite open to non saaya dates' as given the current scenario they know they'd also benefit with affordable packages for hotels / venues and get better rates since most saaya dates have very high demand."
Jyotish Acharya Vijaya shares her thoughts on Non Saaya Dates in the winter season, "In winters we can see more intimate weddings, earlier we had a generalised mahurat. However, now we have a specialised Mahurat where everything is personalised. Thereby, these weddings are turning out to be more successful as there is in depth analysis of everything. Be it for June or for December - people are asking for personalised evaluation of zodiacs now."
Non Saaya dates are booked this year and for all pragmatic reasons. Couples have no choice as they have already witnessed so much havoc due to the pandemic. Further, the possibility of in-depth astrological analysis from their astrologers has made them go for a non saya date for their wedding. Also, these dates are convenient in comparison to other heavy saaya dates for Indian families as one can easily book hotels, banquets, weddings halls, makeup artists, mehndi artists etc.
If you are looking to get married soon, then our wedding professionals are available on both Saaya and Non Saaya Dates. For more information Dial 080-47191954 to reach out to us. In the meanwhile, do share your views and thoughts about Non-Saaya Dates.