12 Designer Cakes in Delhi That Are Yum & Look Like a Dream
Confused about the theme and the flavour of your wedding cake? Here come 12 designer cakes in Delhi to your rescue!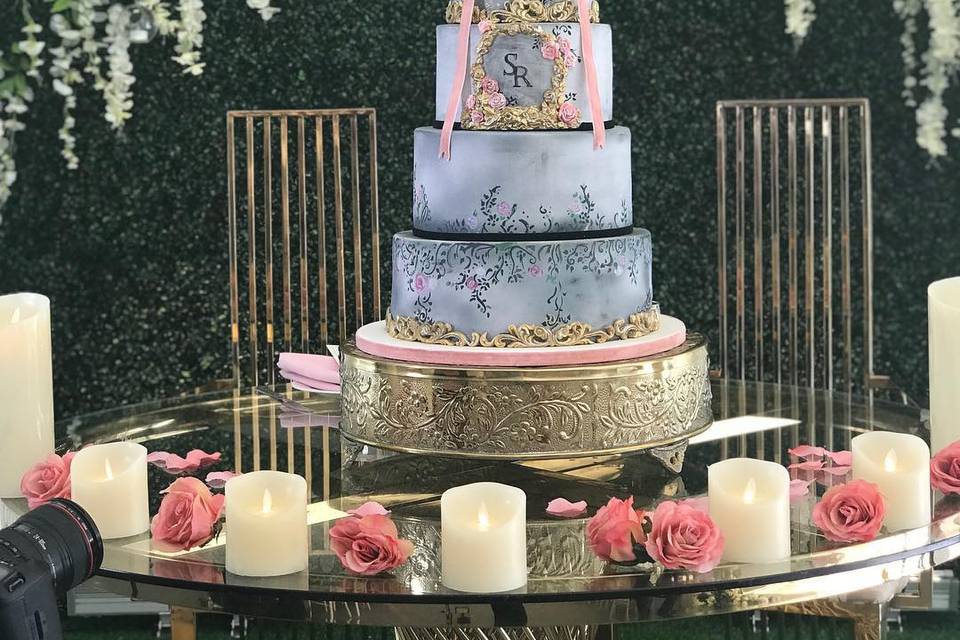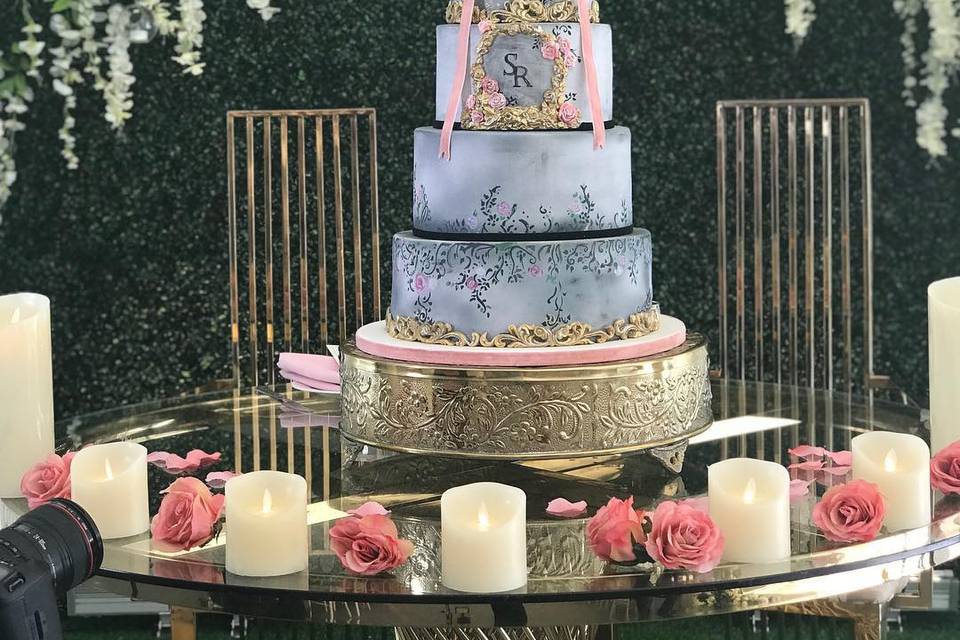 Image courtesy: The Juci Luci Cake Company
Long gone are the days when cakes just used to be something to eat. Now is the time when designer cakes in Delhi are an integral part of almost every wedding both for their mouthwatering flavours and their decor! Yes, just like the wedding decor, wedding venue and outfit is planned months in advance for a wedding, cakes are too! And why shouldn't they be? Check out these 12 designer cakes in Delhi and you'll know what we're talking about:
1. Mauve cake with extensive floral work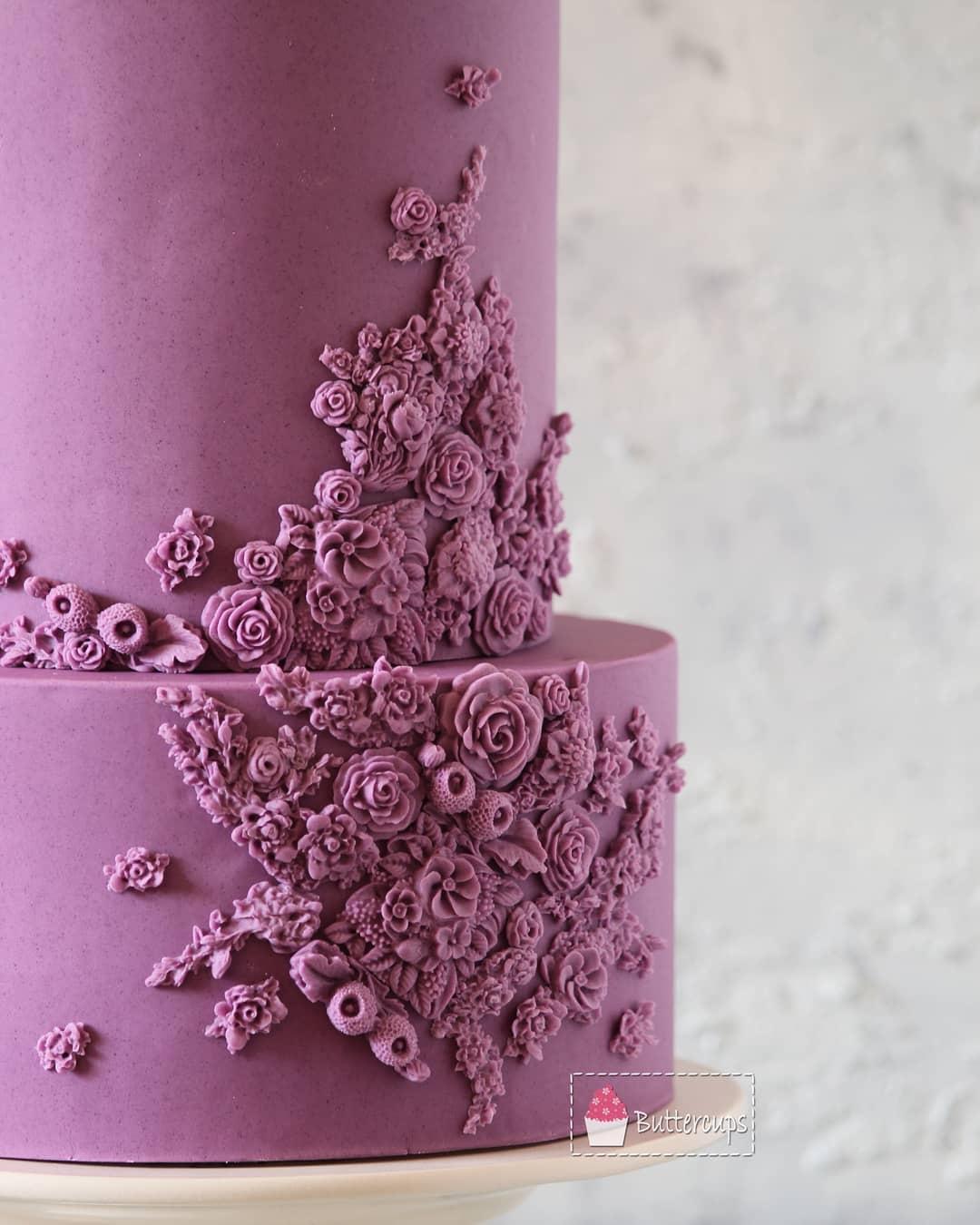 Although the floral work in designer cakes in Delhi is quite common, it really depends on the way you plan to use it. Check out this subtle cake with a soothing mauve colour scheme and the minimal floral pattern on it. Not over-the-top yet oh-so-pretty!
2. Off-white cake with cream and lace tiers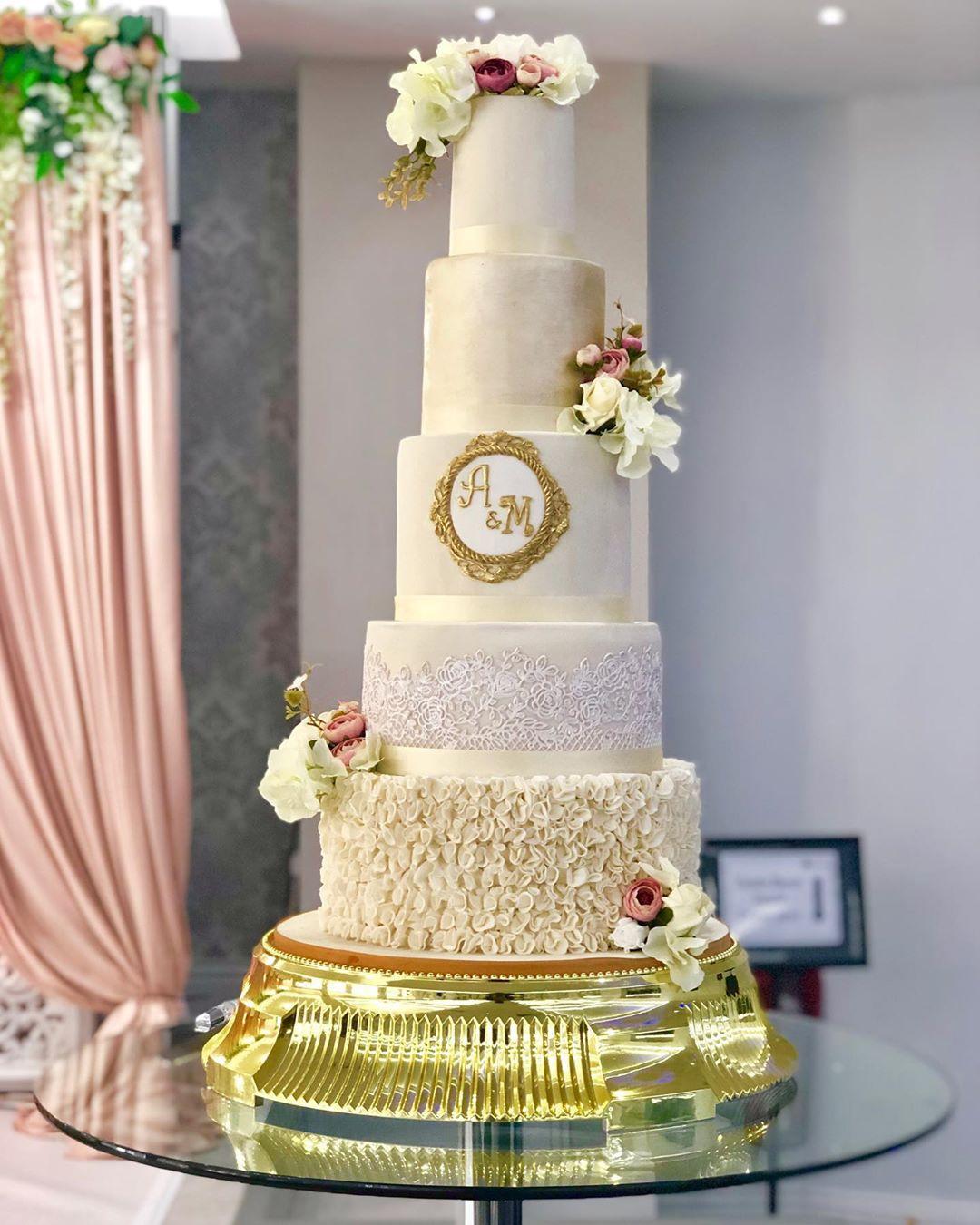 Image Courtesy: Cake n Take
If you're going for a tiered cake, then the different tiers are a great way to experiment with new styles. For instance, while one tier could be a wavy pattern made with cream and the other one could be made of lace. The best part is, all these elements are edible. Unbelievable right? We know!
3. Multi-coloured, Multi-textured and Multi-patterned cake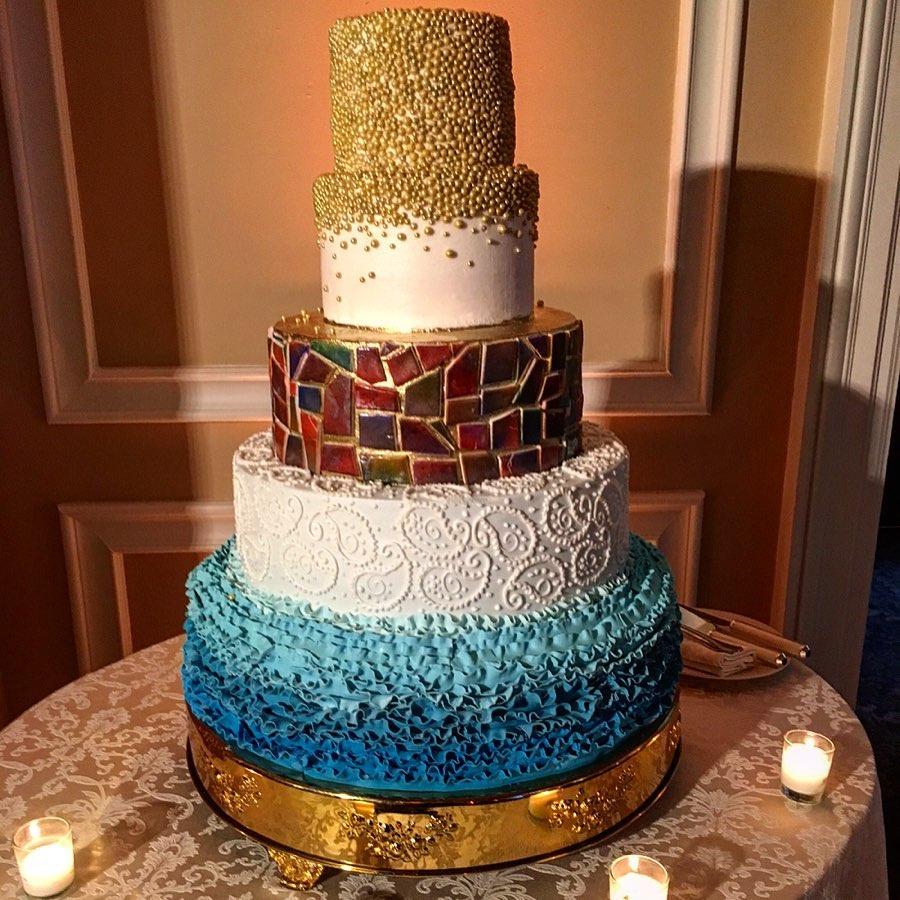 Image courtesy: DMS Films
Like we said, experimentation with tiers in designer cakes in Delhi is the best way to go ahead. We love this one because of the funky and all-out design. Each tier has a separate theme, colour pattern and texture. You could also ask for different flavours in different tiers!
4. All-black cake with gold details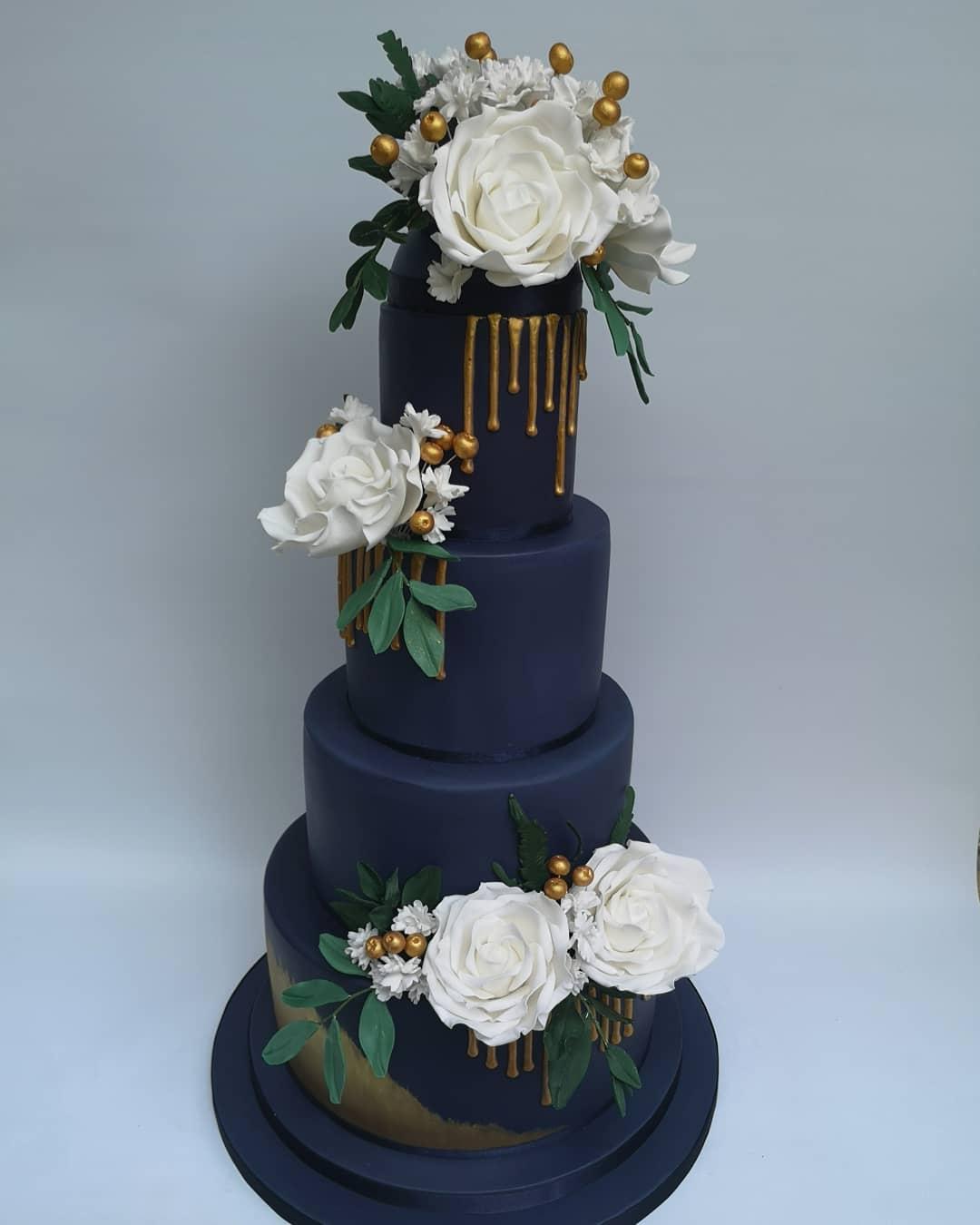 Image courtesy: Polka Dotty Cakes
When we think of elegance, this is the cake that comes to mind! If you're an off-beat couple then black designer cakes in Delhi is going to be your thing. Lace it up with gold details and you'll have the right mix of class and fun!
5. A customised cake that tells your story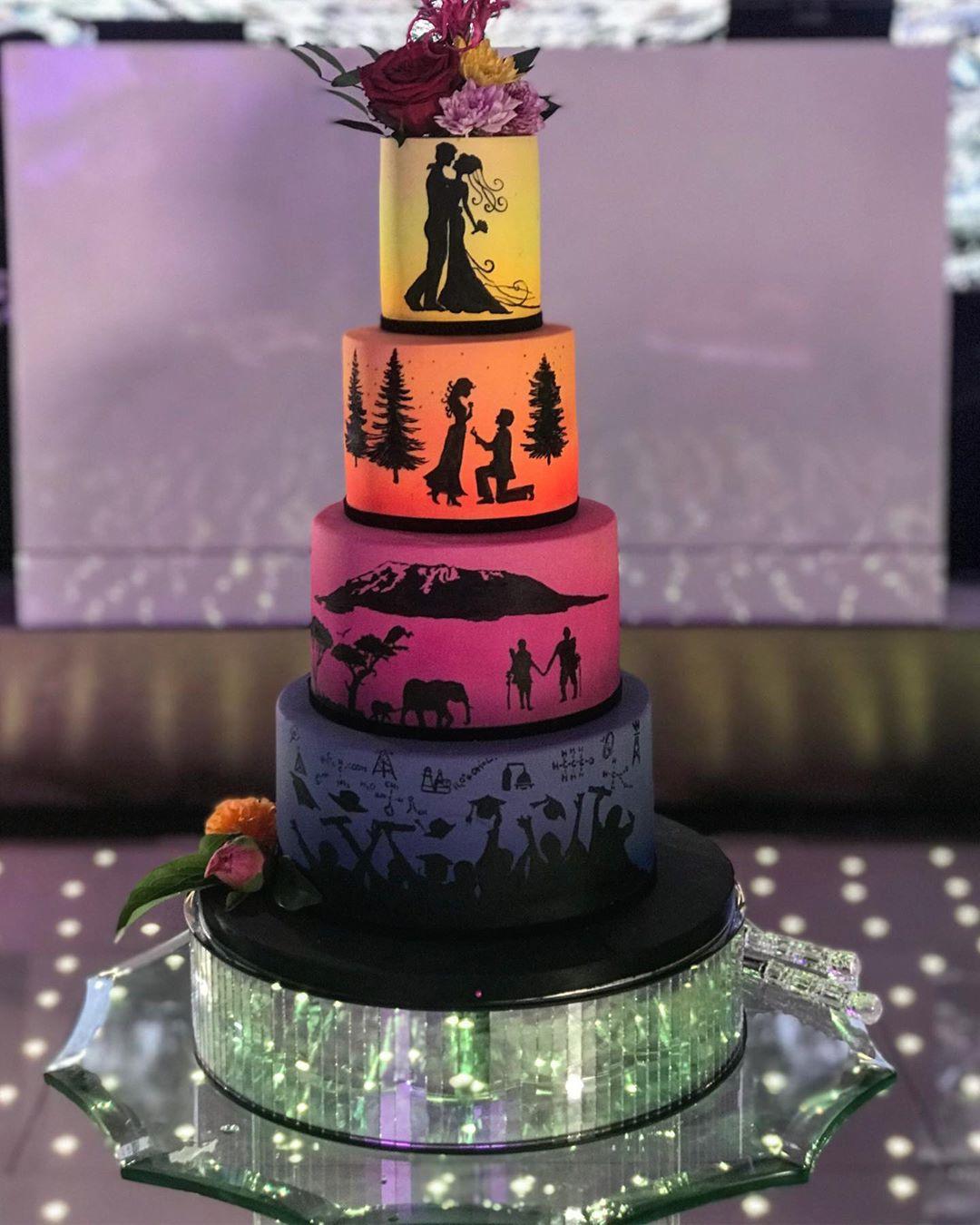 Image courtesy: The Juci Luci Cake Company
Customised cakes are always a win. Speak to your baker and share your story with them. Did you fall in love because of your interest in adventure or the fact that both of you love staying in and chilling? All of this can be put out on a cake. All you need to do is plan in advance and be open to ideas form your baker!
6. A quirky topsy turvy cake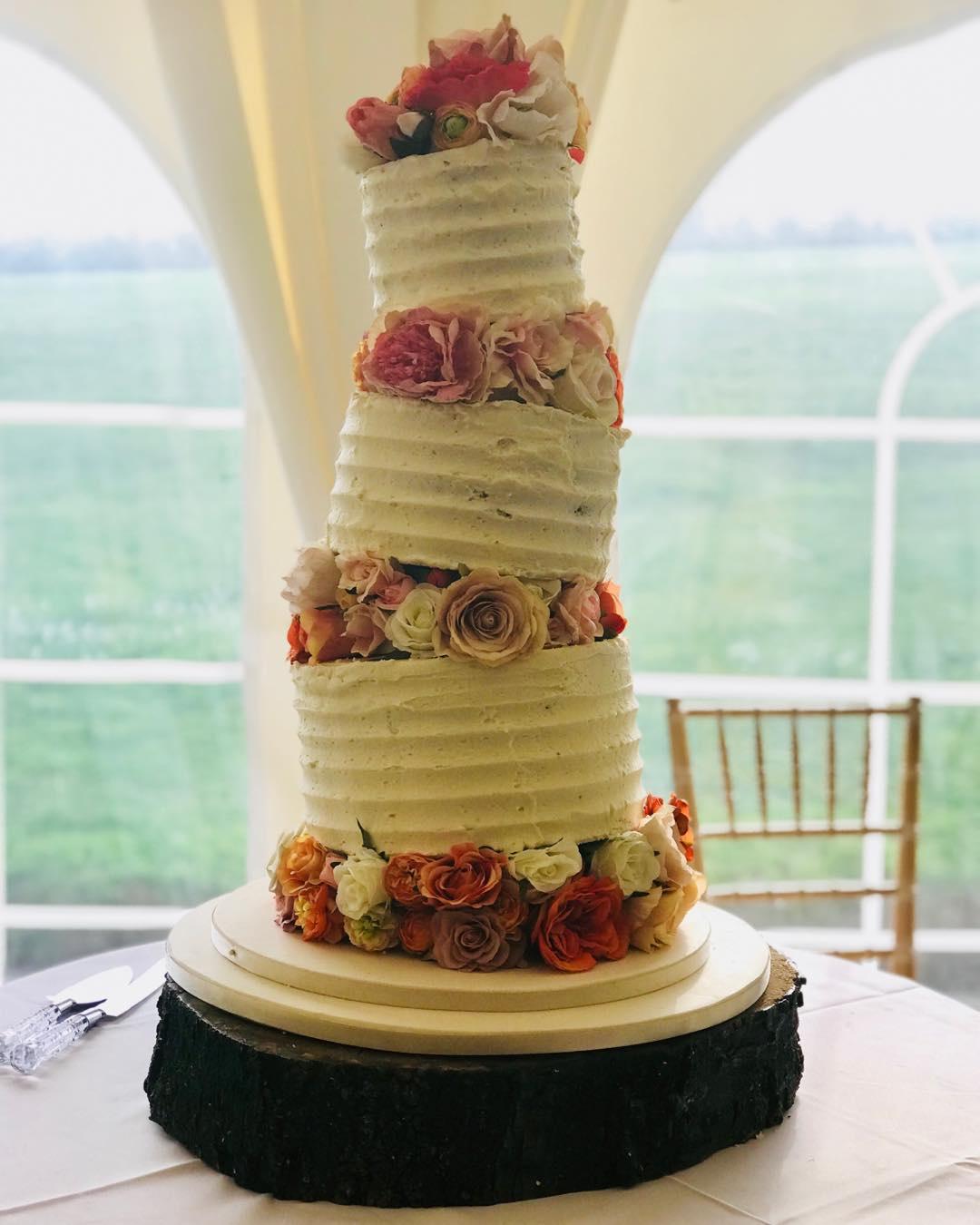 Image courtesy: The Juci Luci Cake Company
This one is quite interesting and blew our minds -- not only because of its beauty but because of the thought and effort put into it. From the different layers assembled together and then arranged to look topsy turvy -- this one is absolutely love at first sight (and bite)!
7. Elegant shaded cake with a floral base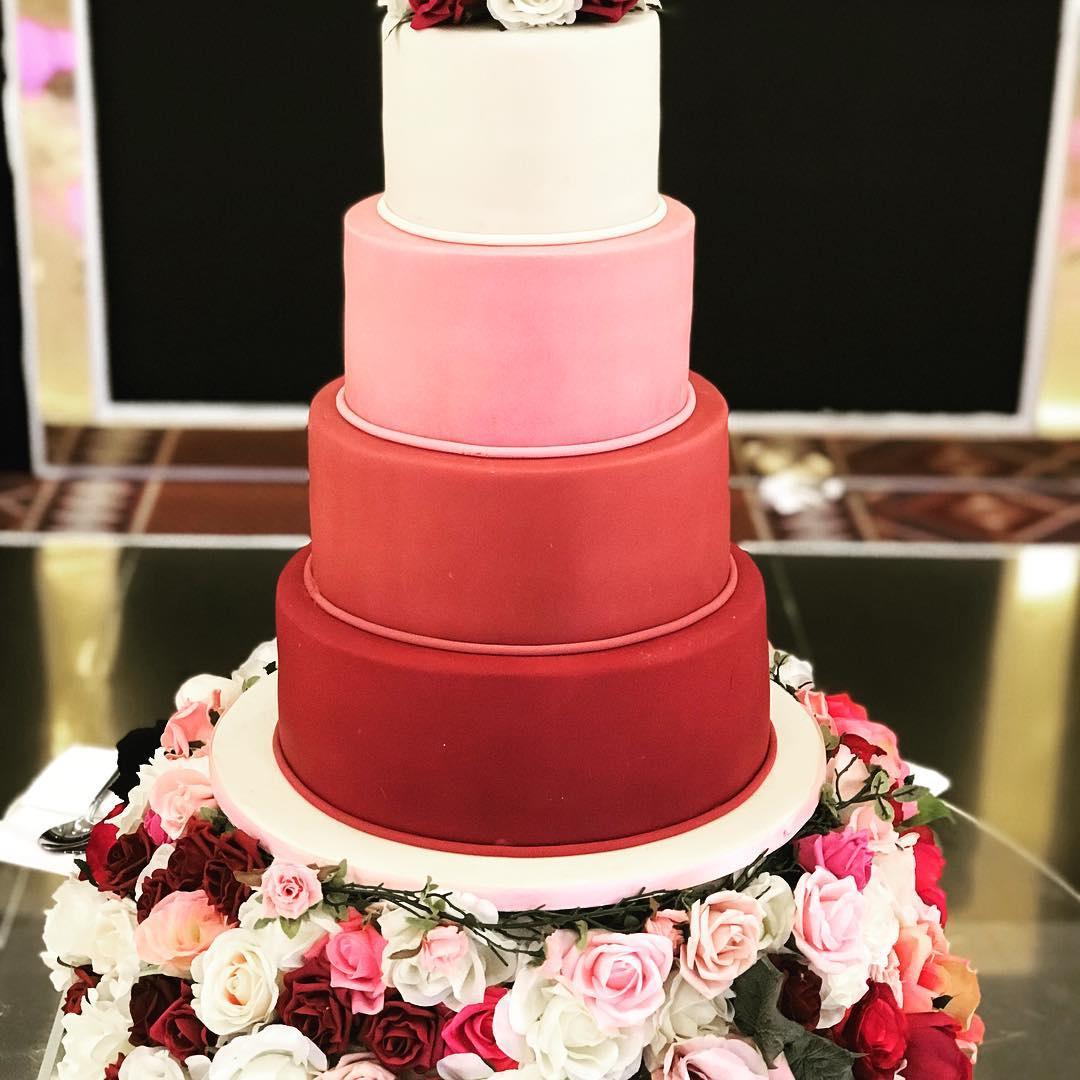 Image courtesy: The Juci Luci Cake Company
If you don't want to go all out with your wedding cake, you could always go ahead with minimal designer cakes in Delhi. For instance, this cake is just tiers put on top of each other with different shades of red and still looks stunning!
8. Indian-themed cake with cute couple figures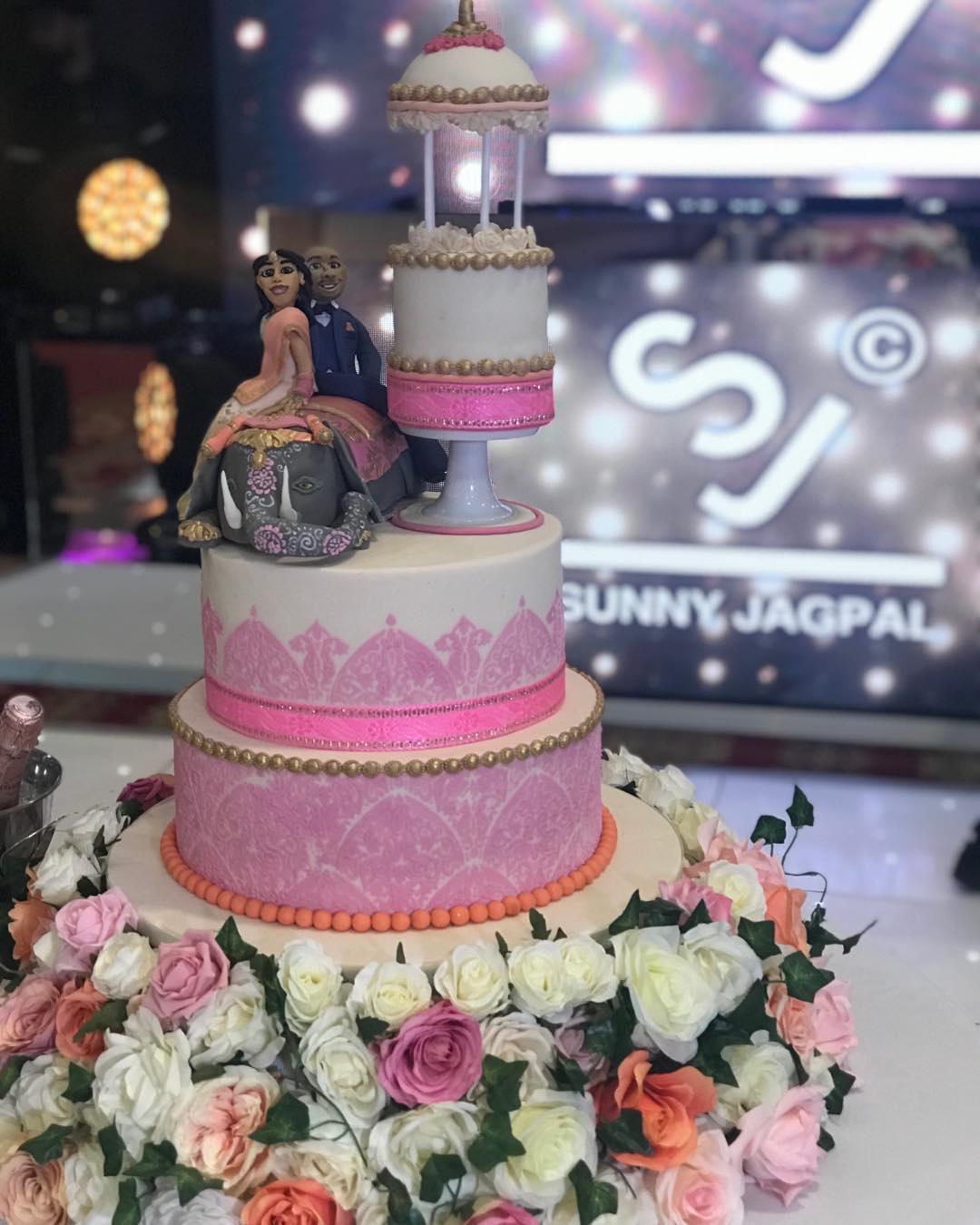 Image courtesy: The Juci Luci Cake Company
Designer cakes in Delhi have come a long way -- you can now go for Indian patterns on different layers and put a couple figurine on top for the adorable feels! Oh, and yes, the patterns can vary from exquisite to minimal.
9. Regal cake with your wedding date inscribed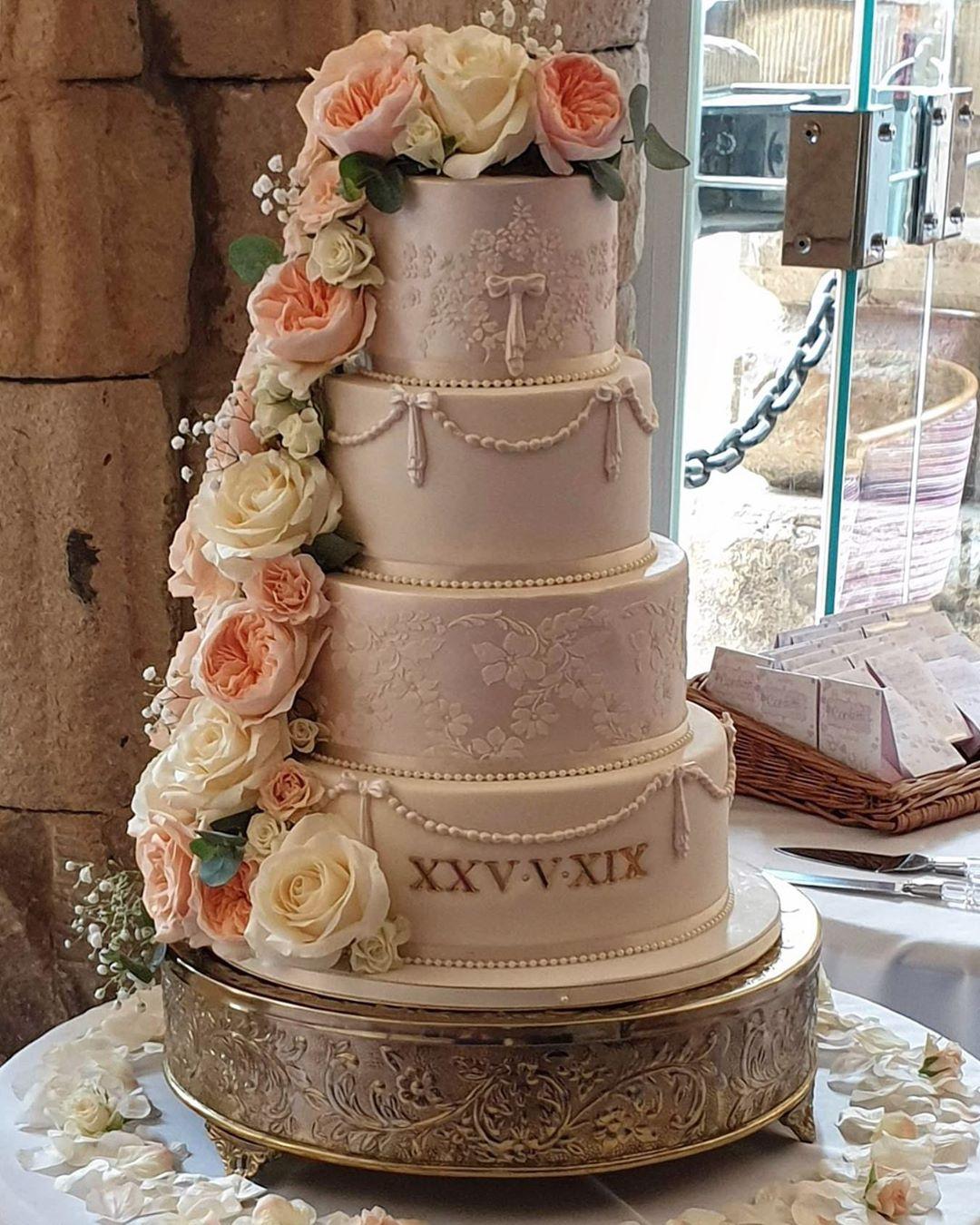 Image courtesy: The Juci Luci Cake Company
Your wedding cake is going to be an element that will be a special memory, so why not pick a cake that's gorgeous? Go ahead with an off-white cake with self-coloured patterns and elements on it. You could also add a few light-coloured edible flowers to it and inscribe your wedding date for a special personalised touch!
10. Tall tiered cake with couple motif in the centre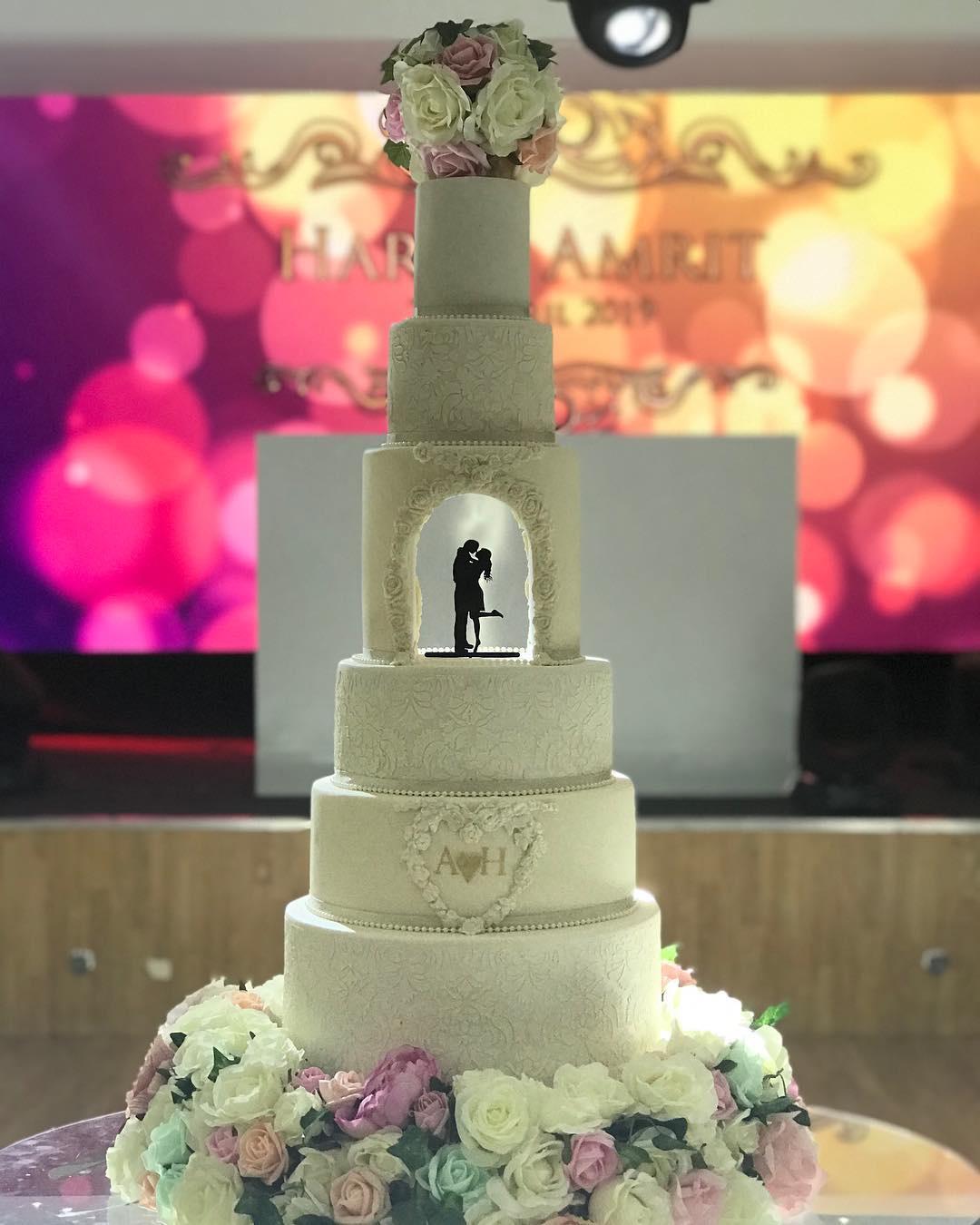 Image courtesy: The Juci Luci Cake Company
The number of layers in this cake is amusing and the way they are balanced is definitely a work of art! For added panache, hollow out the centre and add a couple cutout there. Trust us, this will make the cake look dreamy and magical!
11. The ultimate suspended wedding cake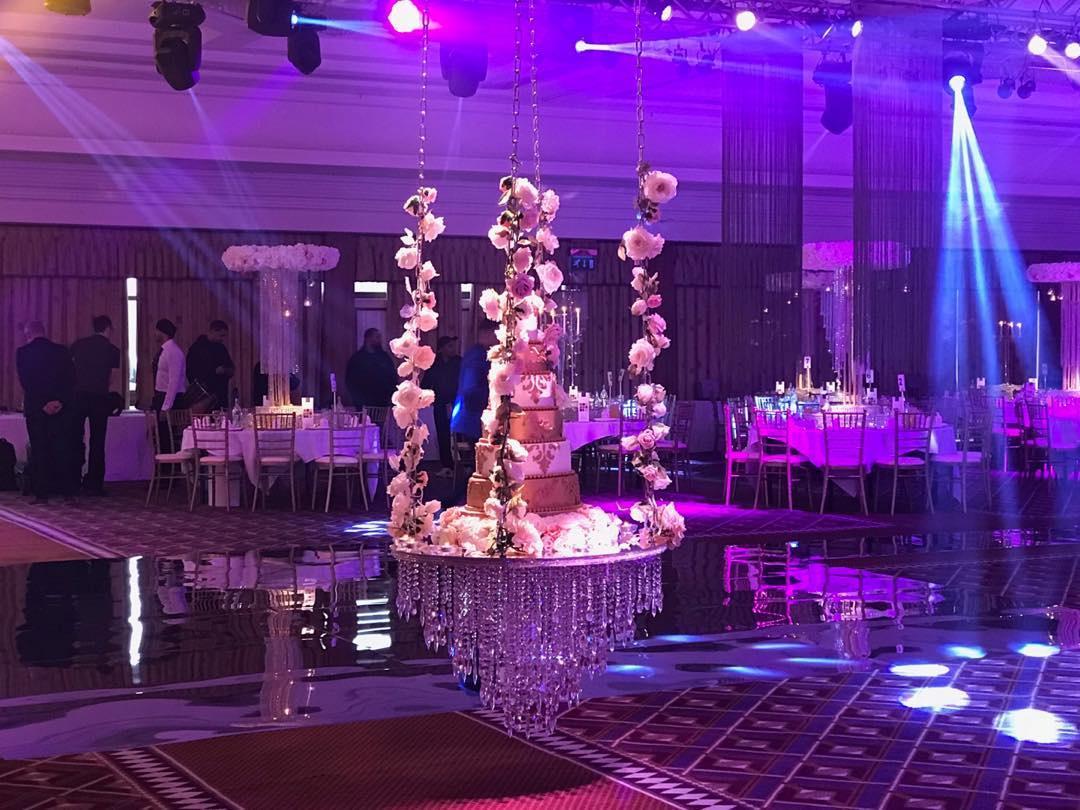 Image courtesy: The Juci Luci Cake Company
Who said glitz and glamour in a wedding can only come with decor and outfits? Check out this absolutely opulent suspended wedding cake and tell us if this is anything short of outlandish! If you're planning to order suspended designer cakes in Delhi, we recommend that you order it well in advance.
12. Simple cake with fault lines and floral centre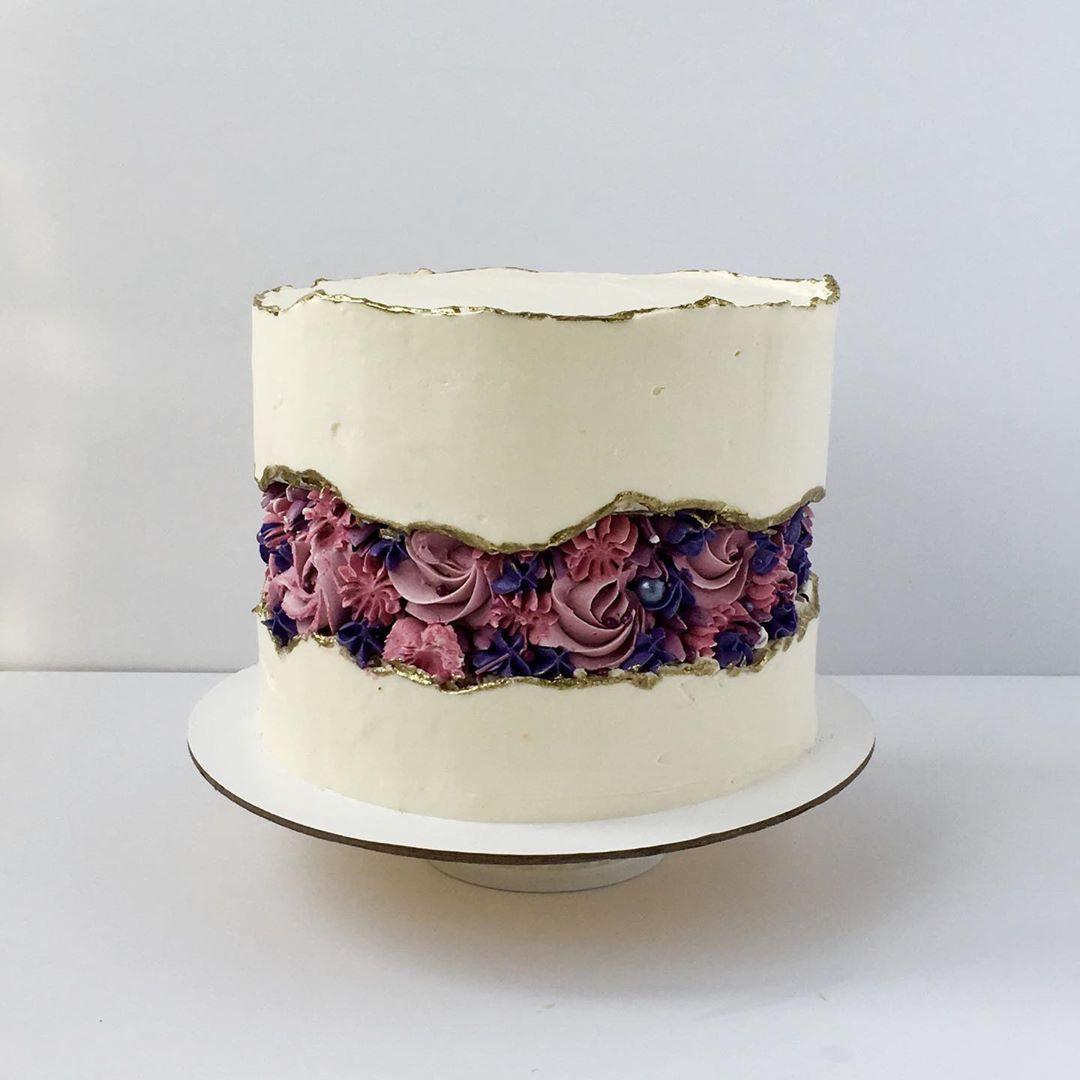 Image courtesy: Tia Tiana's Day
You don't always have to pick a cake that's huge and glamorous. It could be a smaller one and still look elegant. This white wedding cake with golden fault lines and a floral centre is a classic example of that.
Check out these 10 places where you can get designer cakes in Delhi:
1) Cake Central Design Studio, South Delhi
2) DB Defence Bakery, South Delhi
3) Authentique Bites, North Delhi
4) Bake Me A Cake, North Delhi
5) Shugaa Wedding Cakes, Gurgaon
6) Cake Design Company, Noida
7) Just Like Mum's, Noida
8) Arshi Dhupia Cravings, Central Delhi
9) Creme n Crisp, Central Delhi
10) The Sweet Boutique, South Delhi
Just like the cake decor, the flavours can be customised and experimented with! Once you get in touch with your baker and speak to them about your preferences, we're sure a whole new world will open up to you!
Which of these designer cakes in Delhi did you like the best? Share with us in the comments below!
-Written by Rohini Roy