Get Started On The Chat Counter For Your Wedding With This List
If you are looking for catering companies in the capital to set up an awesome chat counter for wedding festivities, look no further. This list will have you sorted.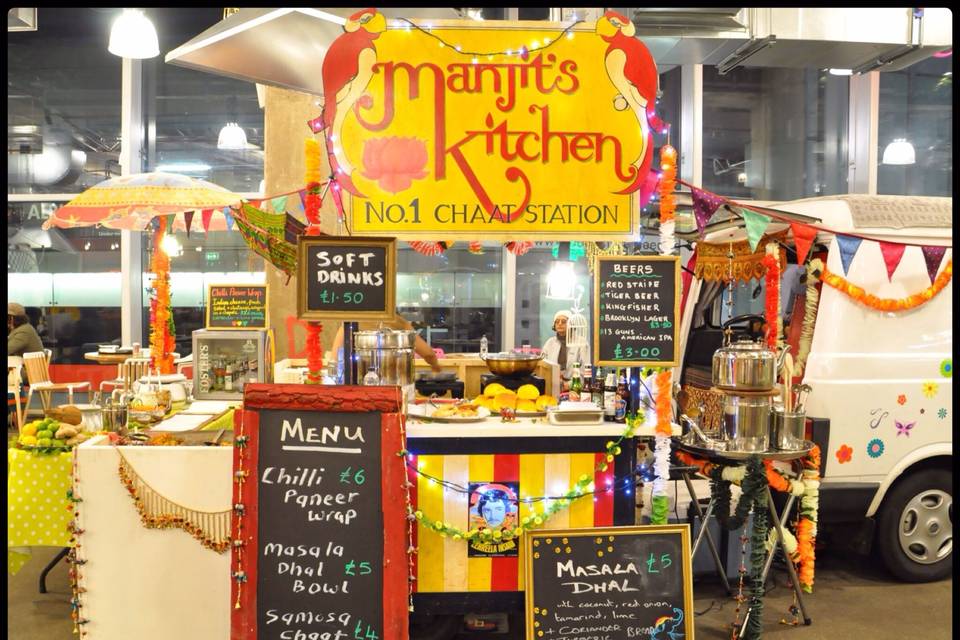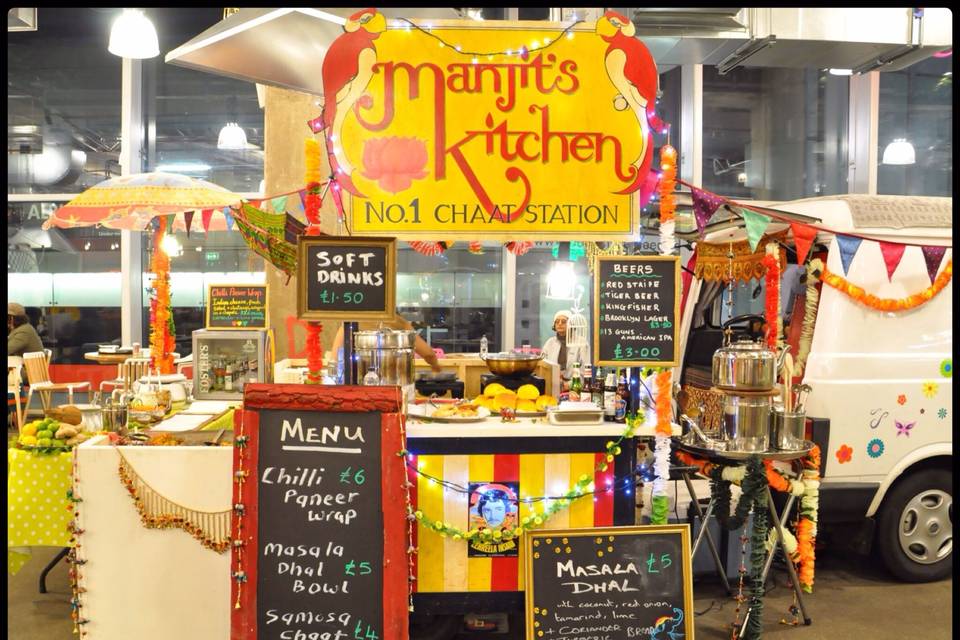 Image Courtesy: Manjit Kitchen
Looking for a chat corner at an Indian wedding is no big deal as every wedding has at least one corner that's dedicated only to savoury Indian chats. Chats like Golgappas, Aloo Tikkis, Papdi Chat and Dahi Bhalla always rule the roost when it comes to wedding food and snacks.
Most guests at a wedding can be seen flocking nearby chat stations and it's a sight to behold! If you are in Delhi and searching for catering companies to set up a chat counter for you at your wedding, do look at this exhaustive list.
1. Imli Chat
Ask anyone in Chandni Chowk about Imli Chat, and they will know it. The catering company offers delectable food choices for setting up a chat counter at weddings. It's a very professorial company that strives to achieve perfection in all its services. Customers are treated like kings here.
From weddings to gala receptions and parties, Imli Chat offers its many services that include staff, waiters, crockery, cutlery, lighting and food layout apart from bar and bartender services.
It also offers beverages. All their services are customised to suit the client's needs. They serve up to 2000 guests. Their price starts at ₹1000.
2. Bittoo Chat Wala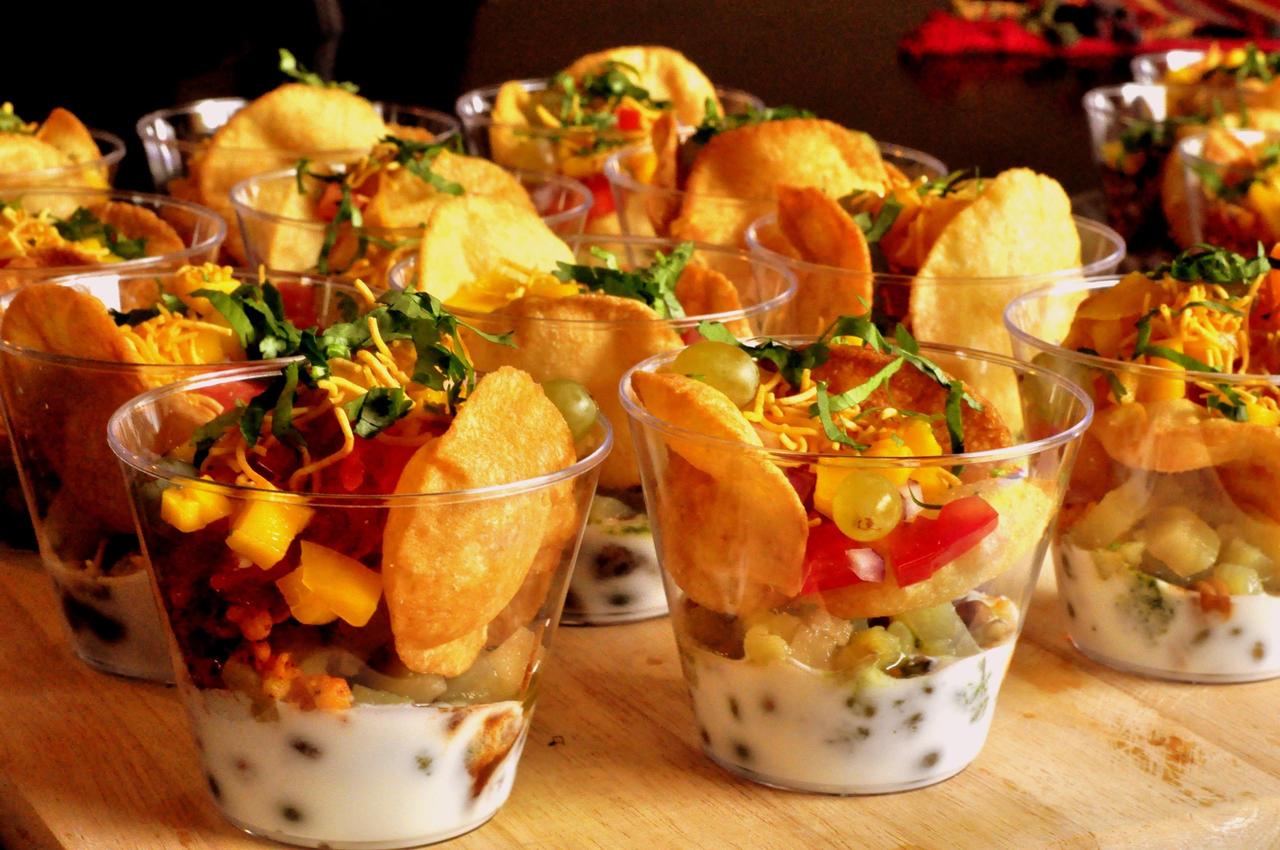 Image Courtesy: Pinterest
Having your chat counter set up by Bittoo Chat Wale is a dream come true. The caterer from South Delhi is heavily booked all year round as its services and food are world class. It offers many different kinds of deliciously prepared chats for many events like weddings and other grand functions.
It has served clients for close to twenty years and has made quite a name for itself in the wedding catering market. Their recipes are handcrafted and traditional. From stylish food presentation to layout, it offers many services.
It has a great team of chefs, each highly skilled in their trade. The caterer tailor makes food as per client's needs. Apart from the above services, it offers lighting as well as flower decor. The price starts from ₹1200. They can cater for 20000 guests.
3. Le Chaat Factory
They can set up a chat counter and make your wedding guests flock to it like bumblebees! Yes, the famous Le Chaat Factory of Delhi NCR is a popular caterer booked months in advance. It takes care of a client's catering needs like a pro and never disappoints.
Their chats are delicious and made in the most traditional and hygienic way. Apart from the vegetarian menu, they also offer non-veg options. Their Paan counters are also well known. Prices start from ₹2000 and they need at least 500 guests to book.
4. Swadisht Caterers
Image Courtesy: Epicurean Tucker Box
With stunning presentation and food layout along with reasonable pricing, Swadisht Caterers from Central Delhi offers a one-stop solution for all catering requirements including setting up a chat counter too.
Their choice of menu is worth appreciating and they customize it to suit the client's needs. From Oriental to Continental to street food, they serve it all. Churans and Paans are also offered. Their price starts at ₹500 and they serve up to 2000 guests.
5. Tikki Zone
People will rush to your chat counter that's set up by Tikki Zone, the jewel of Pitampura. Owned and run by chef Bitto, this caterer has garnered quite a reputation in the market of catering.
It is known for creating the world's biggest Tikki. Their chats are mouthwatering and made with hundred per cent hygiene. They offer all varieties of North Indian chats, South Indian as well as Punjabi cuisine. Prices start from ₹400 and they serve up to 2000 guests.
6. Chhote Laal Caterers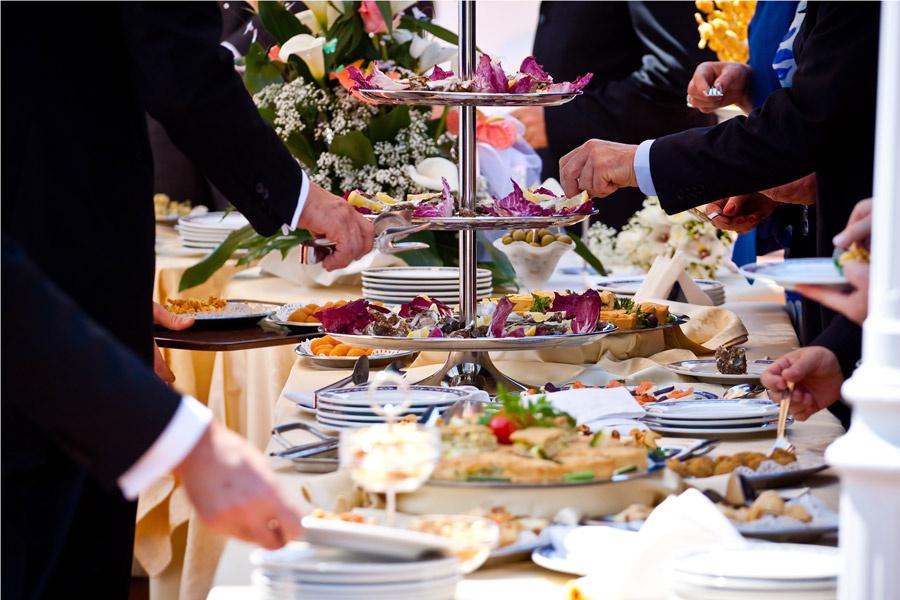 Image Courtesy: Eskrim Vora's Blog
Chhotey Lal Halwai started way back in 1970 and also comprises of a catering company called Chhote Lal Caterers. It tailor makes menus and services to suit every kind of occasions like a wedding, birthday and reception.
It is one of Delhi's leading most caterers to serve delectable street food and vegetarian menu. From offering tasty food to its presentation in top quality cutlery to decoration, it caters to all your needs. Prices start from ₹1500 and they serve up to 2000 guests.
7. Anand Chaat Corner and caterer
Book this caterer today for setting up your wedding chat counter as it's pretty heavily booked all year round. Anand Chaat Corner of East Delhi started in 1991 and has since serviced countless clients that never stop bragging about it.
The professionalism of this caterer is well known and it offers a delectable spread of a variety of cuisines. From waiters, food presentation, lighting, to beverages, it provides all services at reasonable rates. The Golgappas is a signature preparation not to be missed.
Don't let your guests judge your wedding by its food anymore! Hire any one of these popular catering companies to set up a stunning chat corner today, and see your guests salivate crazily!
Do you know of more catering companies in the capital that are known for setting up delectable chat counters? Let us know through comments.